The One Room Challenge is here friends! It's the one 6 week room renovation challenge that takes you on a journey with hundreds of bloggers as we renovate one room and post about it in a span of 5 weeks. This week everyone is going to be sharing the before photos. It's honestly my favorite week, because you get to see the before pictures of some pretty dismal rooms. And we all know that we get our kicks on some terrible befores and some amazing afters. We're in to some ugly ducking stories, right? Well, you're not going to be disappointed with my before. We're tackling our only full bathroom in our house, and we haven't touched it since we bought our foreclosure back in 2012.
I have to warn you before I show you these photos. This bathroom is post apocalyptic. If you're eating, spit your food out now.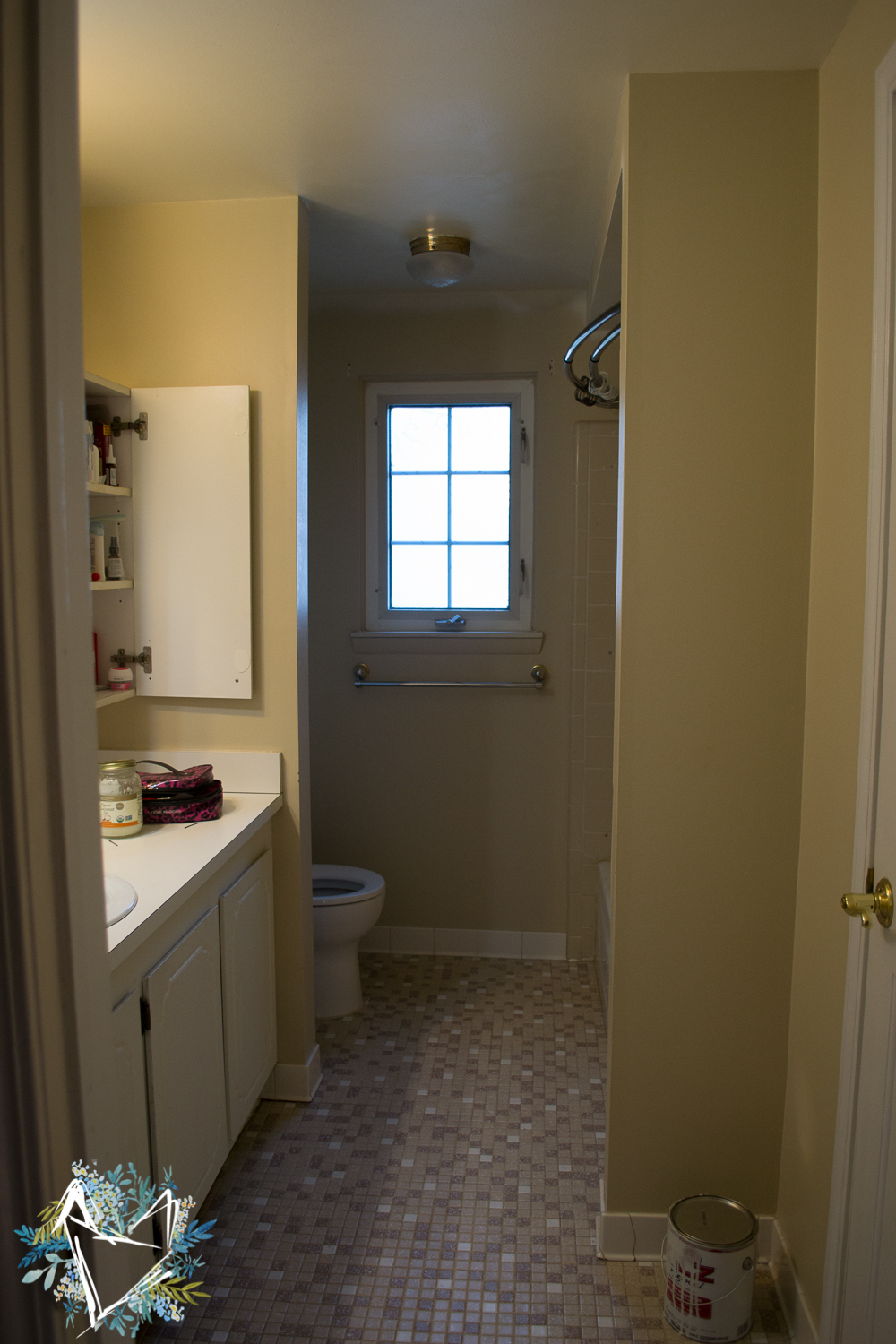 Aside from the obviously dated decor, this space just disgusting. We literally can't scrub the ugly from this room as hard as we have tried. Broken tile everywhere you look, holes in the walls that were never patched, and spray painted primer on the walls left over from the foreclosure. And to top it off, our shower is one that would leave anyone running far, far away from this house. That's probably why we got the house at such a great deal 🙂 But these photos, you guys, you literally cannot scrub this off. This is as good as it gets. And this is what we've been dealing with for 4 years. A renovation is way overdue.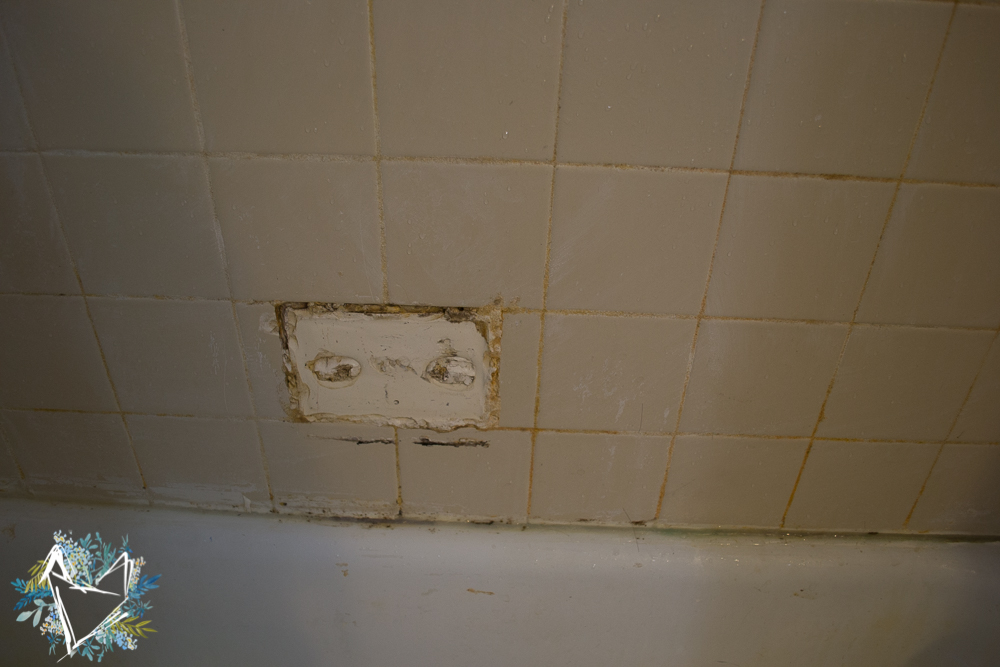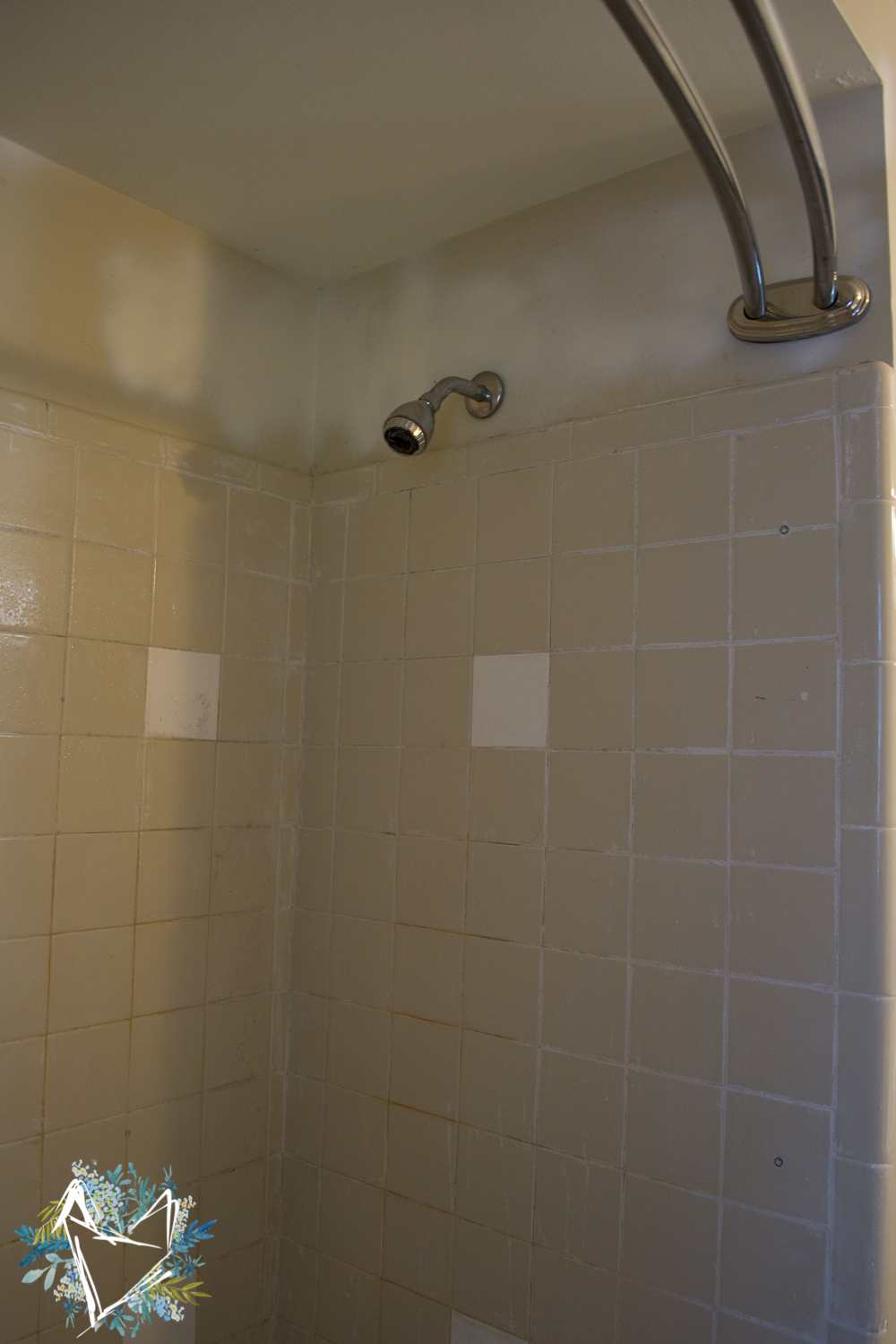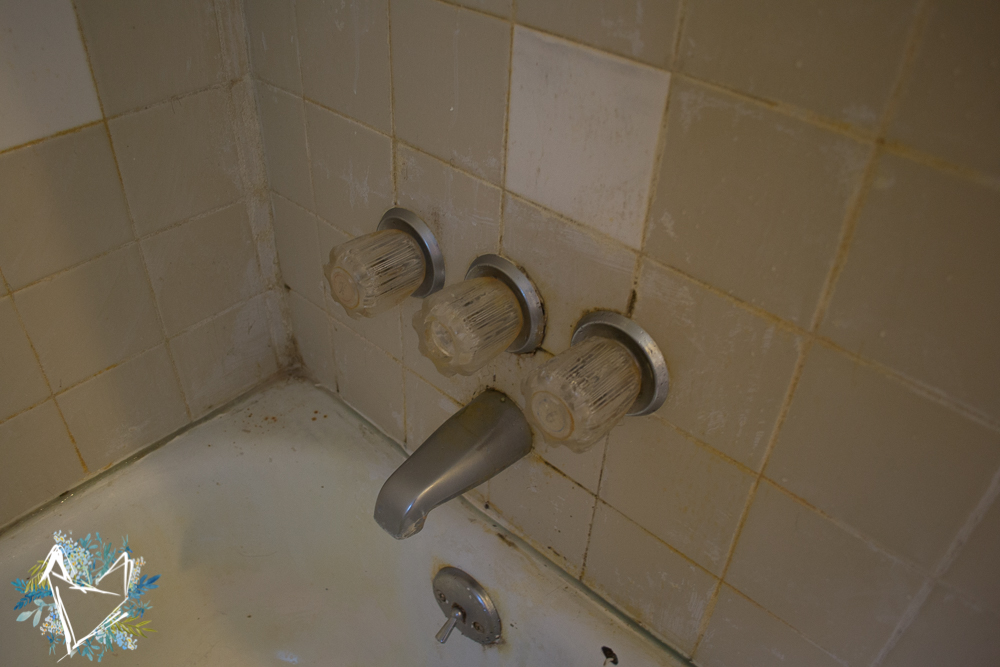 So, let's get a nice look at the vanity shall we?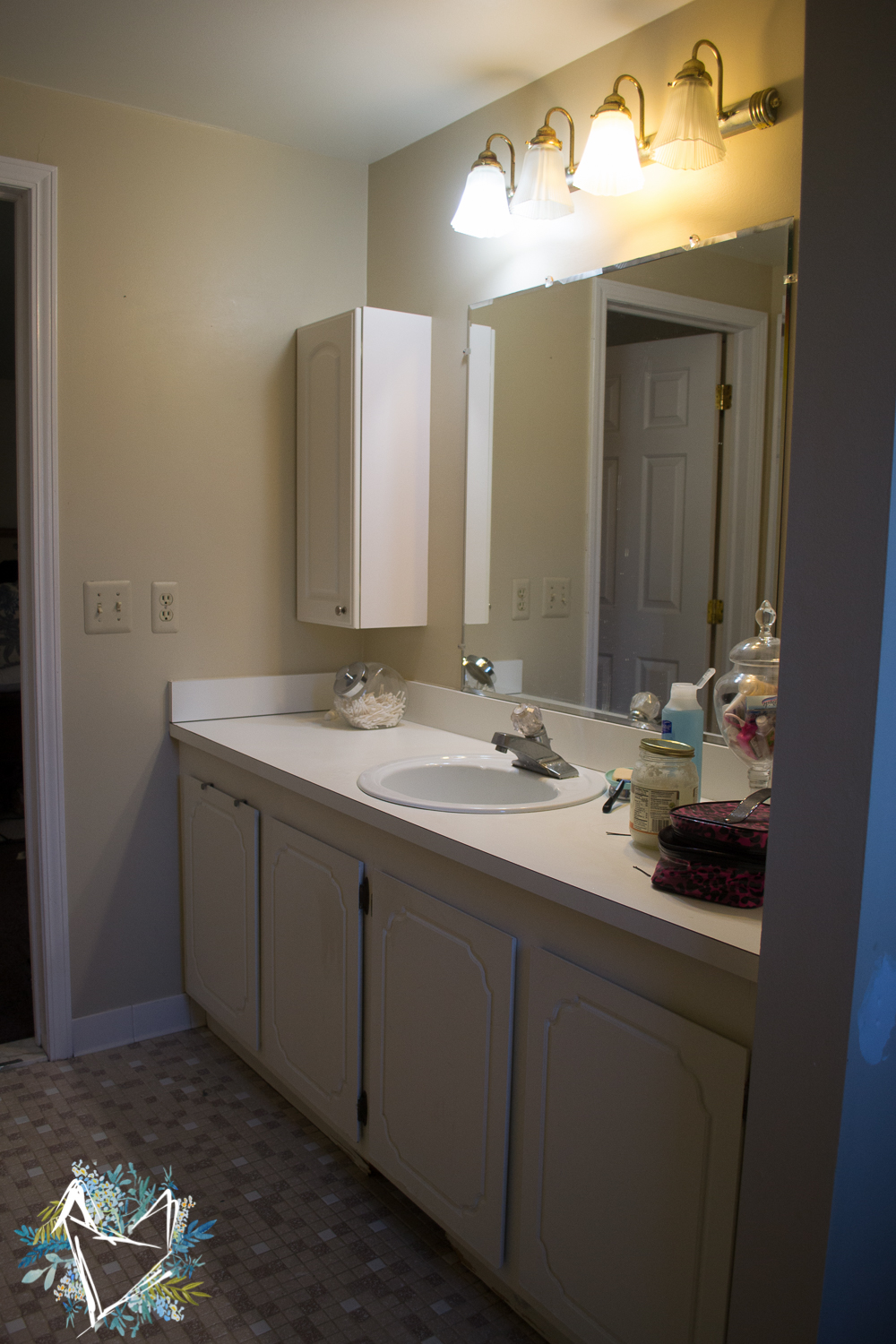 Where do I start? Those lights, which could totally be given a makeover, I guess they're not so bad. Plenty of potential. The vanity has served us well, but it's just a bit dated for our taste. the base of the vanity is broken however. So we'll see if we want to replace the entire thing, or work with it. The countertop is definitely getting replaced.
With the countertop, we'll also be replacing the single sink and adding in two sinks and two lights for this vanity. I feel like there's so much wasted space here, and Mr. Fox and I are always fighting for the sink and mirror in the morning.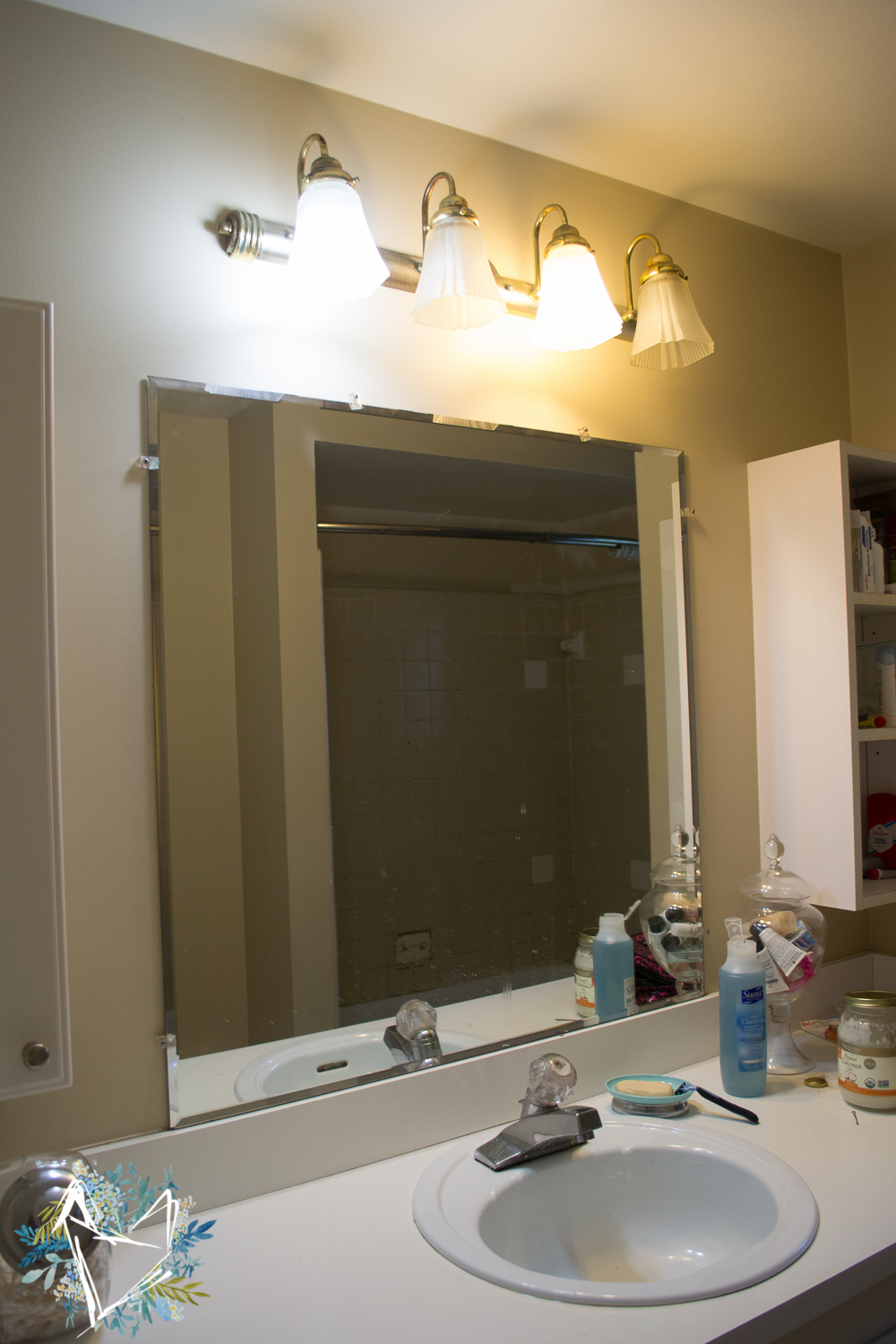 I have to give someone an A for effort with these cabinets. Though they do add some storage in the bathroom, I just don't agree with the amount of wall space that these cabinets cut off. So those will be gone too, and will be replaced with set of mirrors for our new two sink set up. And that mirror. It's just so sad there. So sad. But the good news is my brother in law has already claimed it for his basement gym.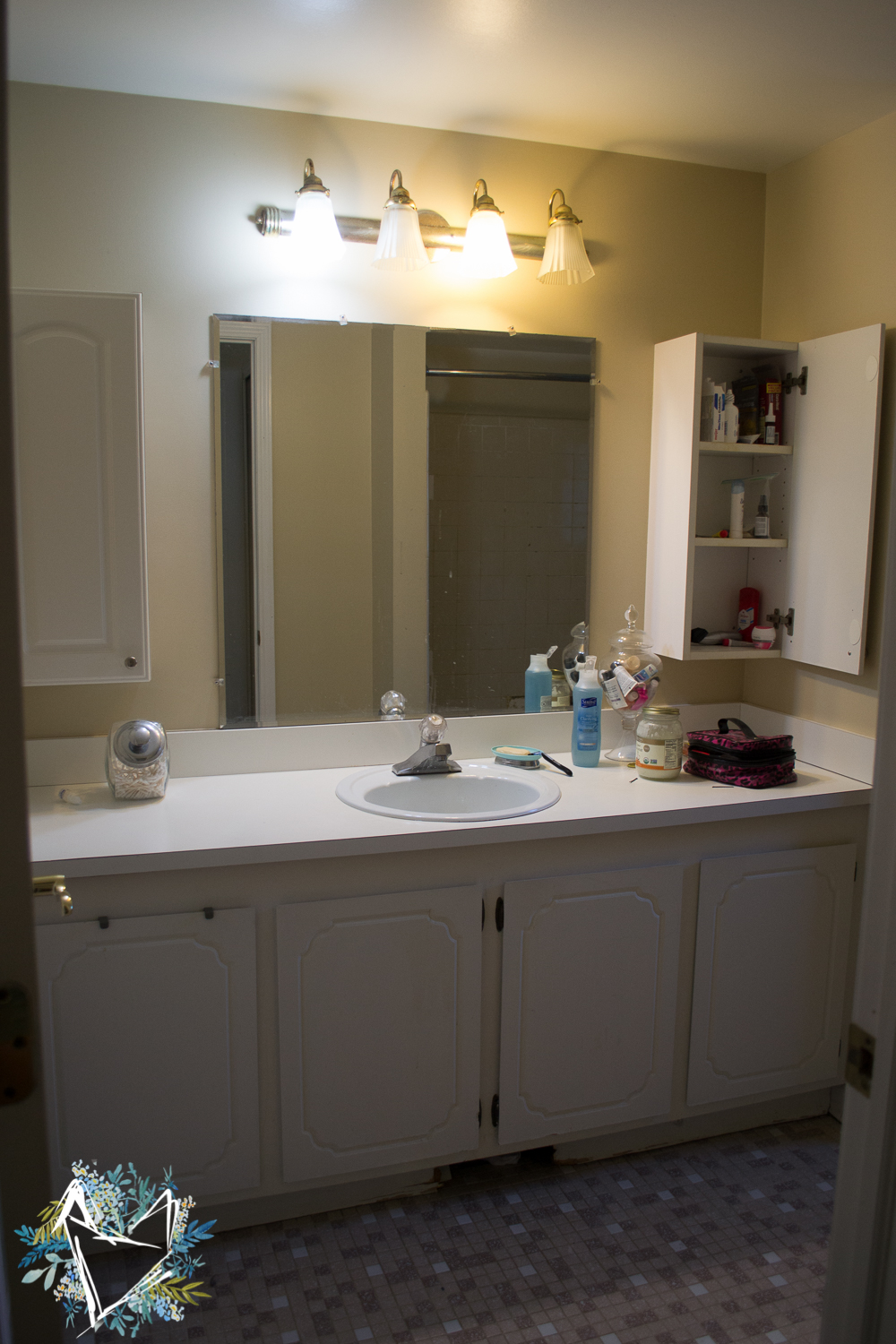 And can we talk about the floor for a second? It's actually not in that bad of shape, but it's also leaving. We're looking for a bright space, probably white tiles, to keep everything fresh, clean, and classic. Bye Bye tile!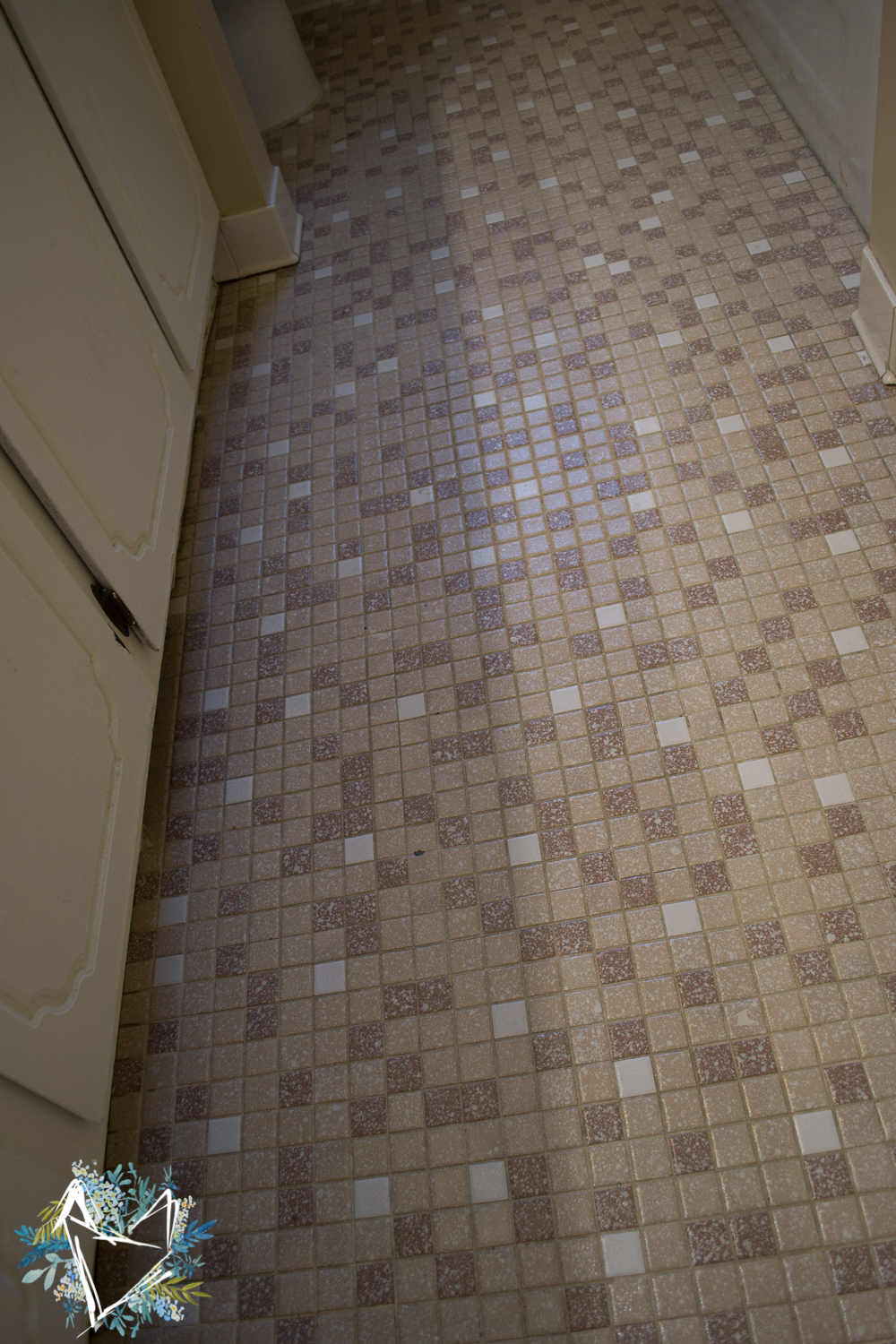 So we have a huge project ahead of us, and we have a very tight budget & timeline. We want to have this done in a couple weeks, and under $5,000. Think we can get it done?