Every spring we have the urge to open the windows, get out all the stuffy winter air, and let spring's fragrances fill our homes. I always want to change out my winter decor and add in some beautiful pops of color inspired by the colors of the season. My absolute favorite colors are blue and yellow. I don't know why I'm so attracted to these colors, but I always love when spring comes back around so I can add them into my home decor. If you love blue and yellow too, you'll love this shopping guide we put together for colorful farmhouse spring decor ideas.
This post contains affiliate links. I get a commission on products sold through these links.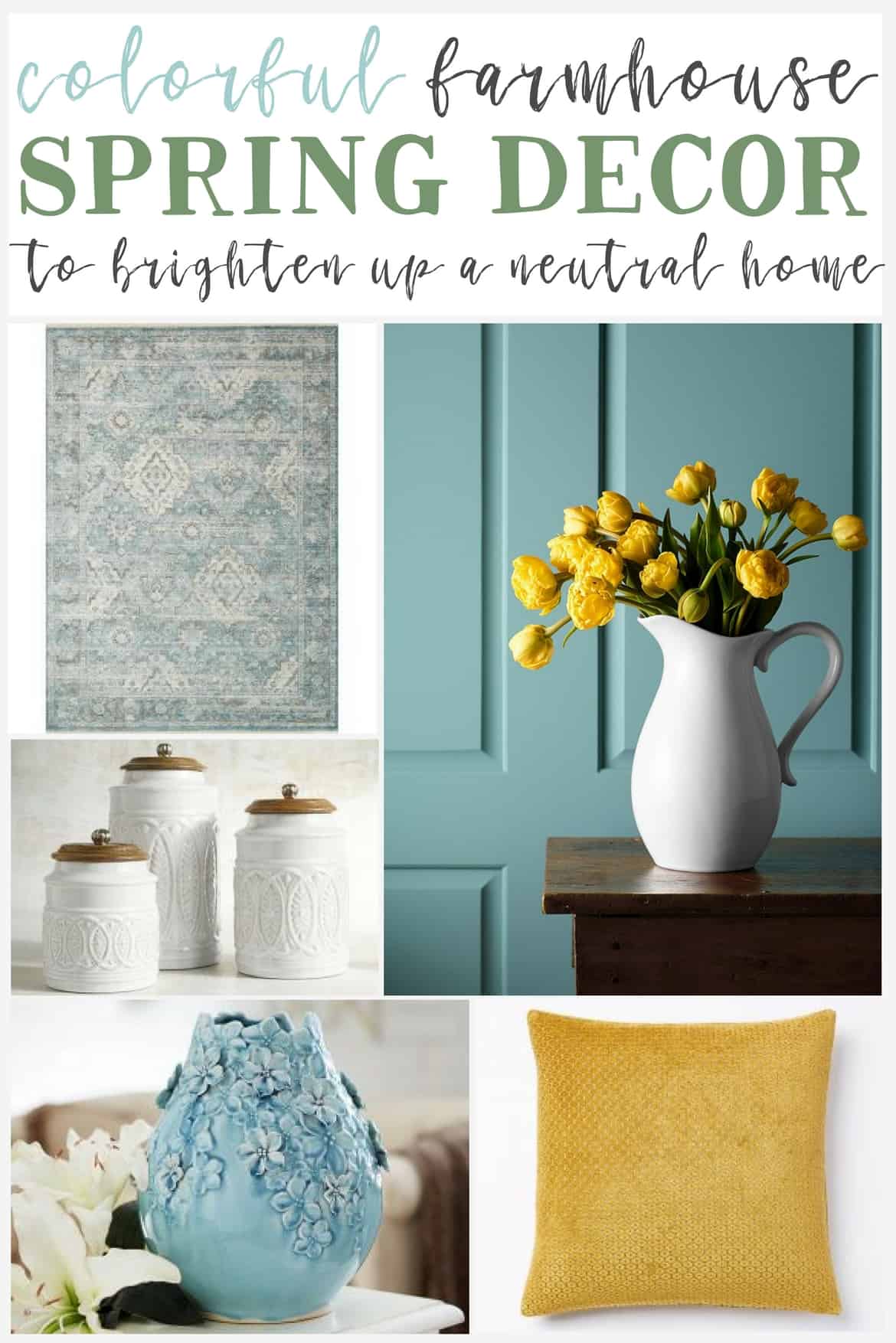 Colorful Farmhouse Spring Decor To Brighten Up a Neutral Home
I'm Jessica, and I blog about budget friendly home decor and DIY projects at The Vanderveen House. Today I'm sharing with you some Fixer Upper inspired spring decor. Spring is my favorite season. What I love about it is the warmth and the sun after too many months without. I love the smell of rain, soil just waiting to be planted, and all the new growth of plants and flowers.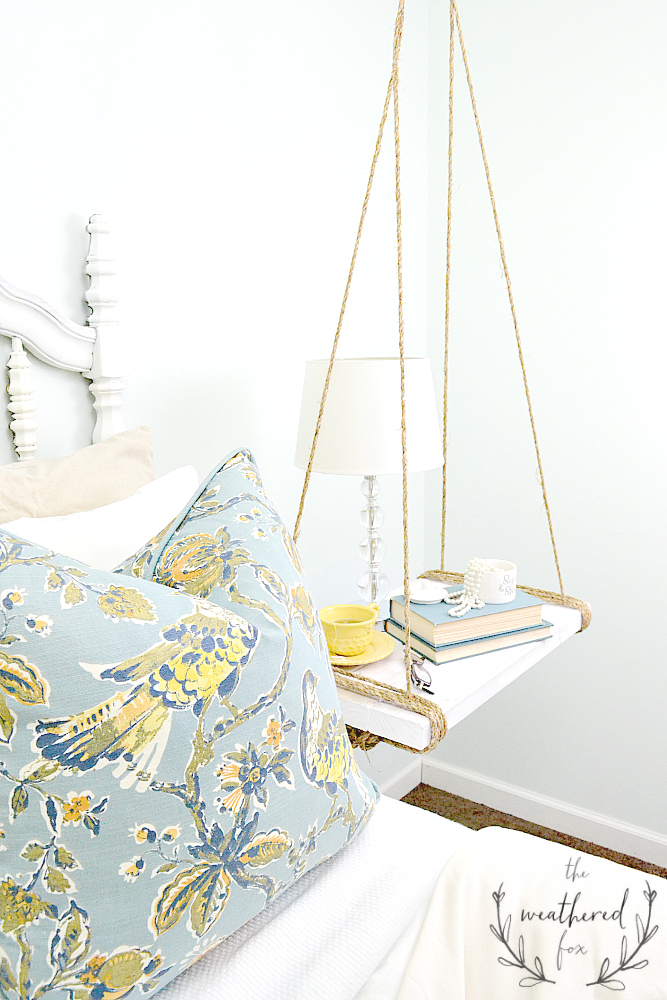 When I think of spring decor for the home I think of light, bright and airy. After a long cold winter, I want to do is open the windows and bring some of the outdoors inside. The House In the Woods from Fixer Upper Season 3 is the perfect inspiration for that light and bright feeling.
How to Get That Colorful Farmhouse Look for Spring
To get this look for yourself, combine a mix of natural elements with a variety of shades and textures. You can do this with a neutral couch, natural wood floors, but also by layering pillows and accessories with a variety of textures. Also add plenty of natural greenery and floral touches to soften everything and create a more natural feel. You also want to add in pops of spring color to complete the entire room.
Warm Neutrals and White Accents
Warm neutrals and natural textures create a great base for any room. You can add interest to a room by combining various textures within the same color family. This works perfectly with wickers baskets, throw pillows, and light wood accents.  Natural neutrals work well at any time of year, but feels especially nice at spring time. Also throw in a few solid white accessories to create that bright and airy feeling in your home.
Natural Greenery and Florals
My favorite part about spring is the new growth outside and the colorful spring flowers that start to come up. The best way to bring the outdoors inside is with indoor plants (here is a great house plant guide for beginners). However, if you have a black thumb like me, especially house plants, you can bring those flowers inside with an assortment of faux plants and floral stems. Put them in a clear or white vase for the perfect fixer upper style.
Pop of Color
Yellow adds a perfect pop of color in the spring. It reminds me of yellow tulips and daffodils. Add at least three pieces of a similar color throughout to create a cohesive space. You can also add in a second more neutral color to ground the space and again provide some interest. I love blue and yellow together, and these colors looks especially pretty with the neutrals and whites.
Now I'm really looking forward to spring! I hope you gained some inspiration and learned how you can add some Fixer Upper style to your spring decor this year!