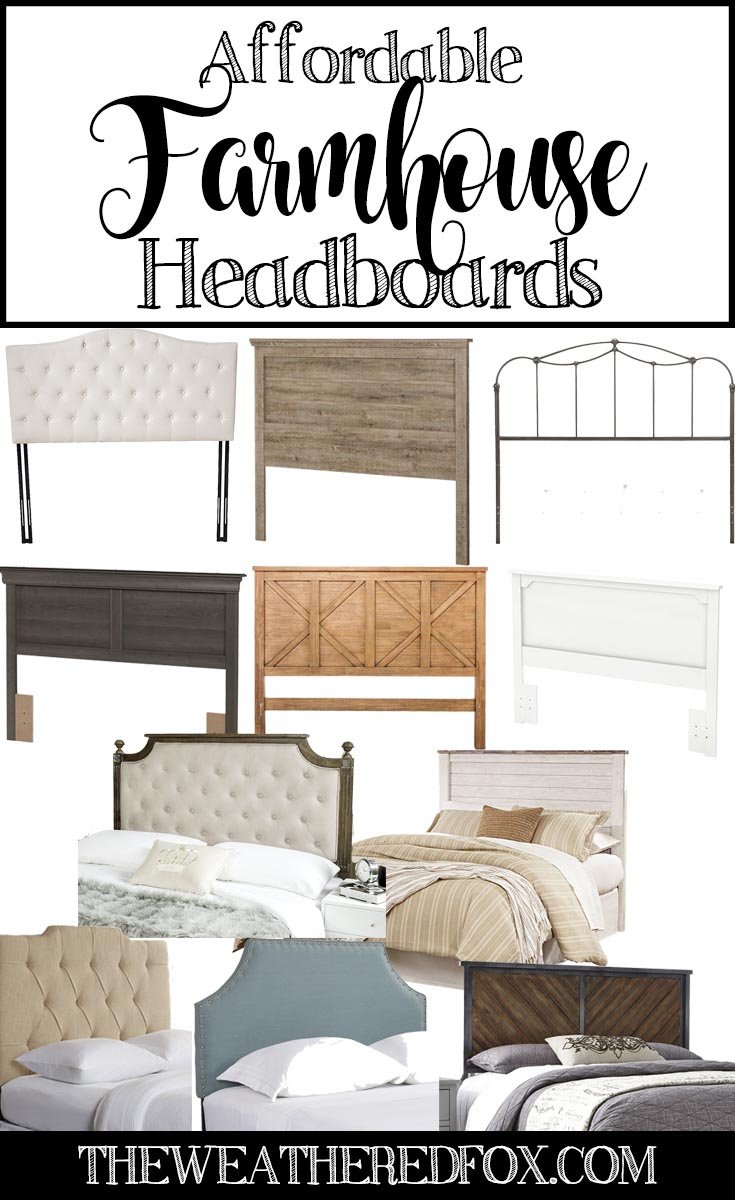 Moving into a new house for a person who loves to design and decorate can be a really exciting event. On the flip side, it can also be super frustrating (and expensive) when you have to buy a whole bunch of furniture that you didn't realize you needed (or replace pieces that don't work in your new space with better proportioned options). The last thing you want to do when moving into a new house is spend a lot of money on all new stuff, right?
(This post contains affiliate links. This means I get commissions for purchases made through links in this post.)
Sometimes, though, it's necessary. In my case, I needed to find a queen-size headboard for our new guest room/office, but I didn't want to spend a whole lot of money and I refuse to scrimp on style! I wasn't so confident that I would find anything for under $300, but I was (happily) surprised! Here are some of my favorite finds for affordable and beautiful farmhouse-style headboards:
Affordable Farmhouse Style Headboards
Click on the images to be taken to the product! (Affiliate links) 
Aren't these some great looking headboards? I was so impressed with the number of affordable headboards that are available if you just do a little searching (lucky you, I did all the searching for you)!
I have had such a hard time choosing which one to put in our guest room. They are all so different and beautiful in their own ways. The rustic wood headboards bring a bit of warmth and homey feel to a room, while the tufted headboards feel a bit more soft and elegant. With all of these options and at these great prices, I may have to buy two just to see which one I like best!

If you'd like to see more home decor & DIY inspiration and tutorials, come visit me over at my blog, Sense & Serendipity, or check out these popular posts: