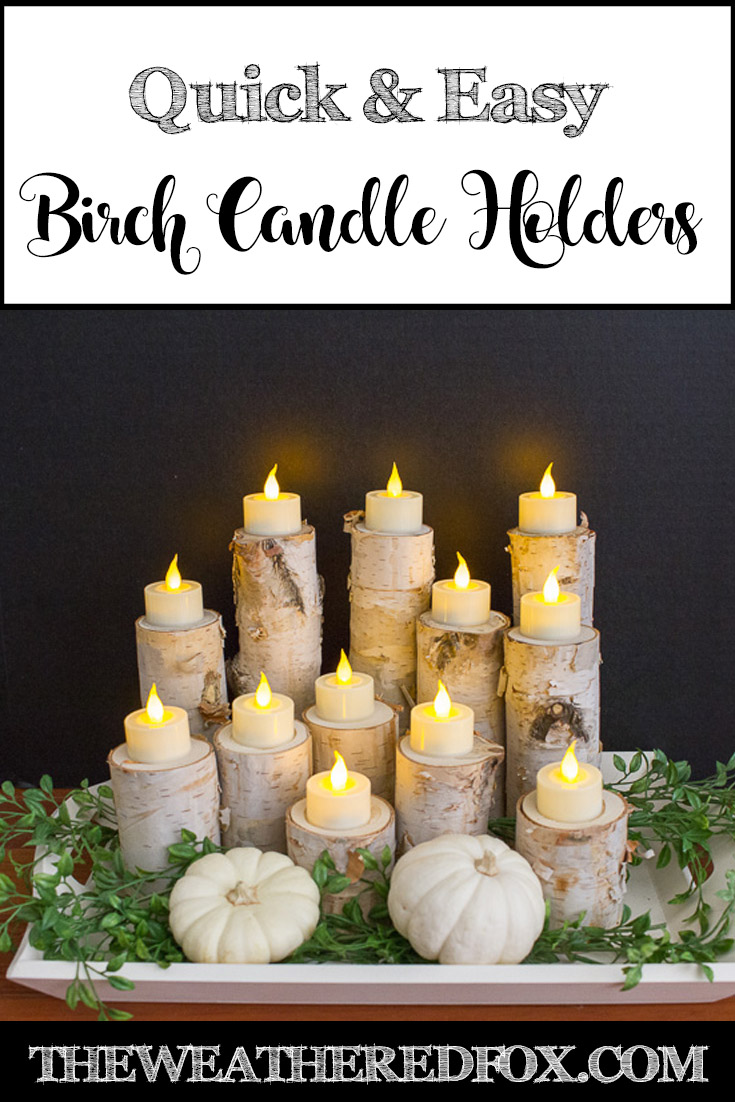 One of my very favorite things about fall is finally being able to have a fire in the fireplace again. There is nothing more calming and relaxing than cozying up by a fire on a chilly evening! Unfortunately, here in Texas we don't get those opportunities very often. But I don't let the perpetual heat of this state stop me from creating that cozy fireplace vibe that I love so much! Instead, I have come up with a way to get a bit of that "fall fireplace" feeling without the heat of the actual fire and I want to show you how I did it!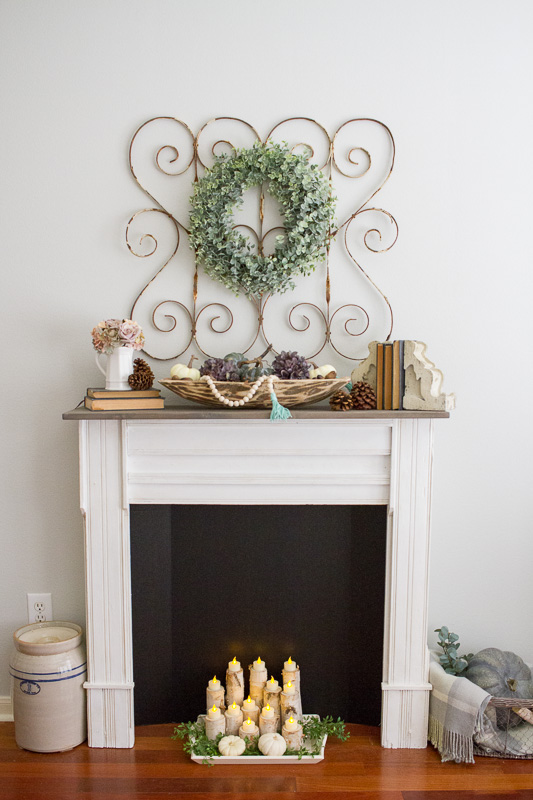 DIY Birch Candle Holders
Supplies:
1 6-foot birch branch (I found mine at Michael's and used a 40% off coupon)
12 flickering battery operated tea light candles (also found at Michael's)
miter saw
cordless drill
large spade bit or forstner bit (about 1 1/2 inches)
Instructions:
First, make your marks on your birch branch where you'll cut. I chose to make my candle holders these lengths: 12-inches, 8-inches, 6-inches and 4-inches.
Then I cut 3 to 4 of each of these lengths using my miter saw.
Next, I used my spade bit to drill a hole in the top of each of my birch candle holders. Now, you may have more luck getting a deep hole in your wood, but my wood was very hard and difficult to drill. I settled for making a shallow divot in each piece of wood so that my tea light candles would just sit nicely inside and not shift around if moved.
At this point, the work is done! I just took my birch candle holders and arranged them on a tray, filling in with greenery and a couple of white pumpkins. Then I added my tea lights to the top of each birch candle holder and place the arrangement in my fireplace!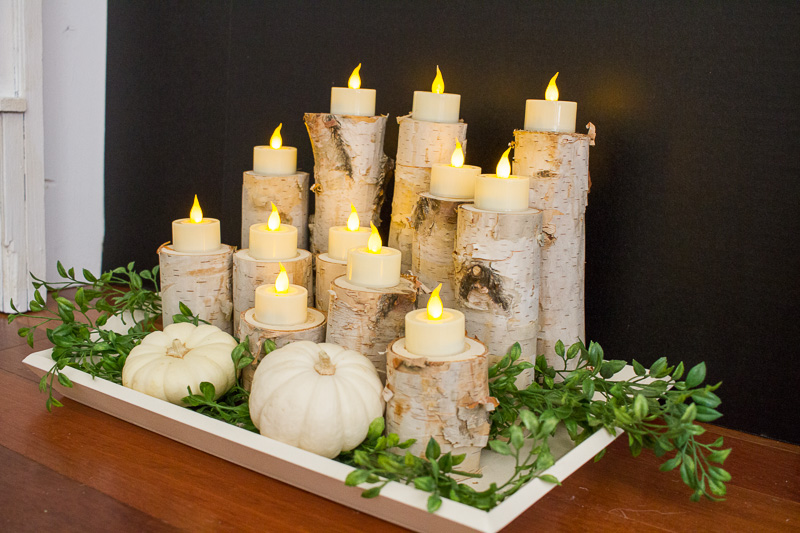 Isn't it cozy and lovely? I just love the warm, fall vibe it creates but without the blazing heat of an actual fire. I also love that this is a safe alternative for my faux fireplace in my bedroom. It is very romantic!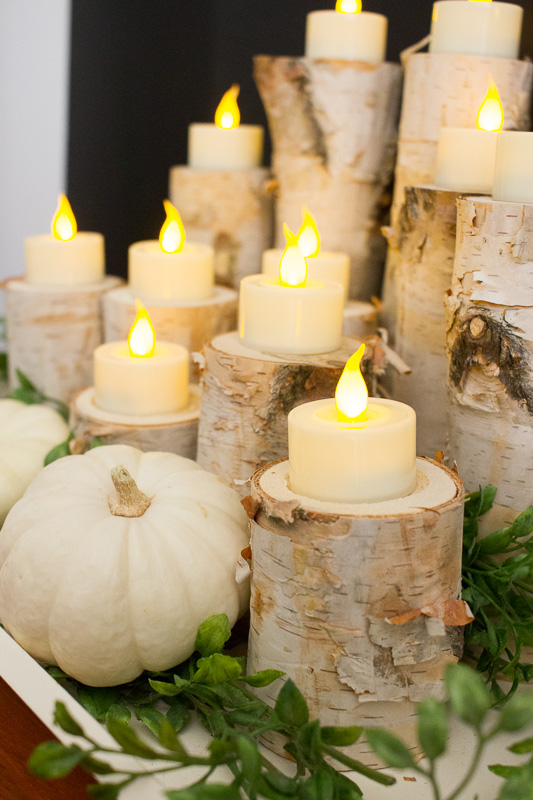 This is such a quick and easy project but it makes a beautiful statement! Now I can cozy up by my fireplace, maybe with a glass of wine or hot cocoa and snuggle with my husband even on the warmest of these Texas fall nights (we just crank down the A/C and pretend it feels like fall!).

If you'd like to see more home decor & DIY inspiration and tutorials, come visit me over at my blog, Sense & Serendipity, or check out these popular posts: