Hello friends! It's Leslea from A Heart Filled Home. As a mother of 4 I've spent countless hours rocking my babies to sleep. I have loved the sweet priceless moments spent cuddling and comforting them. Through the years I've come to realize how important it is to have a cozy and comfortable rocking chair to rock my babies in!
(This post contains affiliate links. This means I get commissions for purchases made through links in this post.)
Rocking chairs have definitely changed a lot over the past decade. There are so many styles and colors to choose from now, and they will fit in with pretty much any decor style! I love that I was able to find so many beautiful stylish rocking chairs that will add some beautiful character to any nursery!
A great rocking chair will not only provide a cozy place to rock your baby, it will also be a decorative focal point for the nursery. It will add warmth, texture, and visual interest the room. A beautiful rocking chair can also provide a sweet place to take milestone photos of your little one! I did this with my first baby and I loved having those treasured photos!
I was able to find so many favorites, but I especially love this
grey upholstered rocking chair
and this beautiful
white modern rocking chair
. They both have a unique style and would both look amazing in a little one's nursery! The neutral colors would blend with just about anything!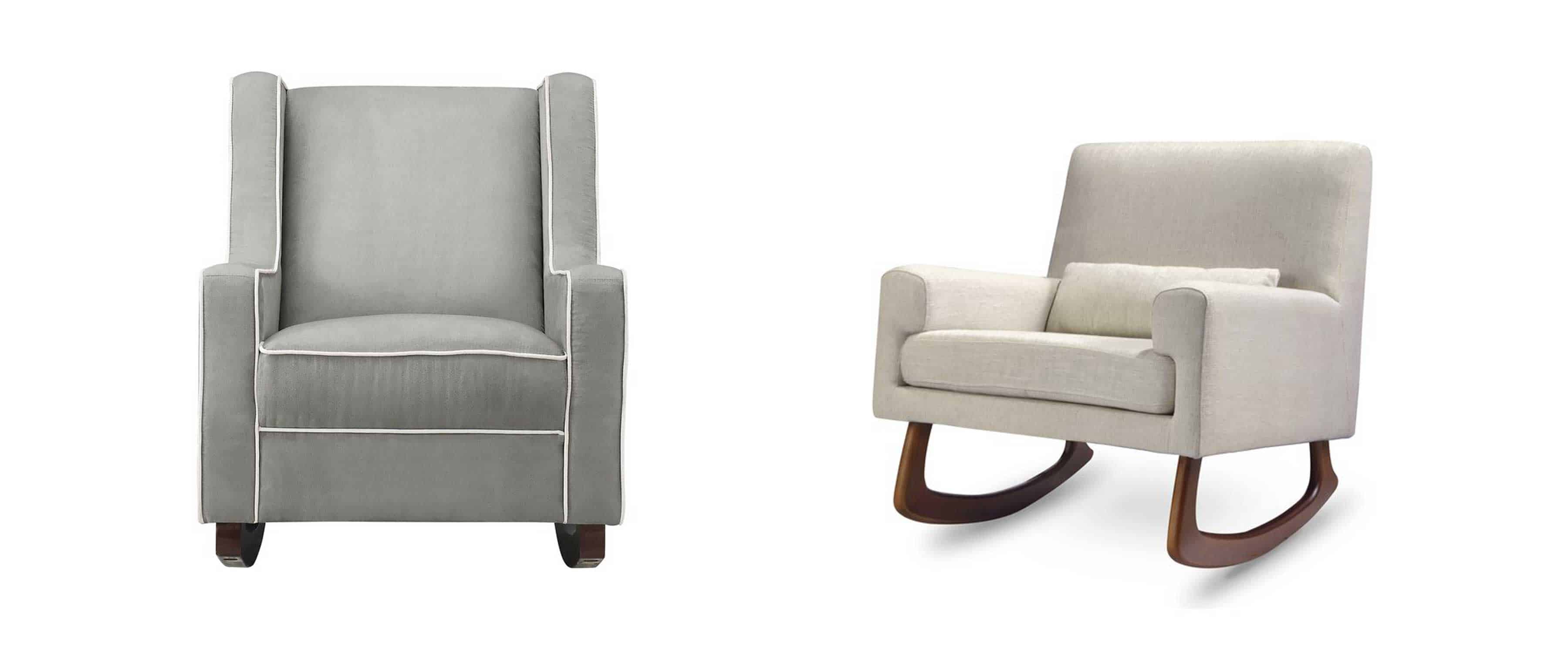 One way to add some more cozy vibes to your baby's nursery is by draping a soft throw over the side of your rocking chair. This will add some texture and warmth and be useful when you need to snuggle up during a cold night. There's nothing quite like cuddling up with your babe and rocking them to sleep in a cozy chair!
Modern Nursery Rocking Chairs
Here are all of the rocking chairs that I've found for you. I've found chairs in white, beige, light grey and dark grey. There are some traditional style chairs, some mid century chairs, and some modern and farmhouse style chairs. I love that there are beautiful options for every style!
Click on the images to be taken to the products (affiliate links).
Are you decorating a nursery for your little one? I have found that it is so worth the investment to spend a little more on a quality rocking chair that will be comfortable and will last you for years to come. After having 4 kids I now know that a rocking chair is an important piece to have in a nursery or bedroom. These chairs are so beautiful that I could see them in a family room or living room as well!
Which one of these modern nursery rocking chairs is your favorite? Let me know in the comments!
If you loved this rocking chair shopping guide, you'll also want to check out these farmhouse coffee tables, these beautiful farmhouse lighting options, and all of these awesome farmhouse storage solutions!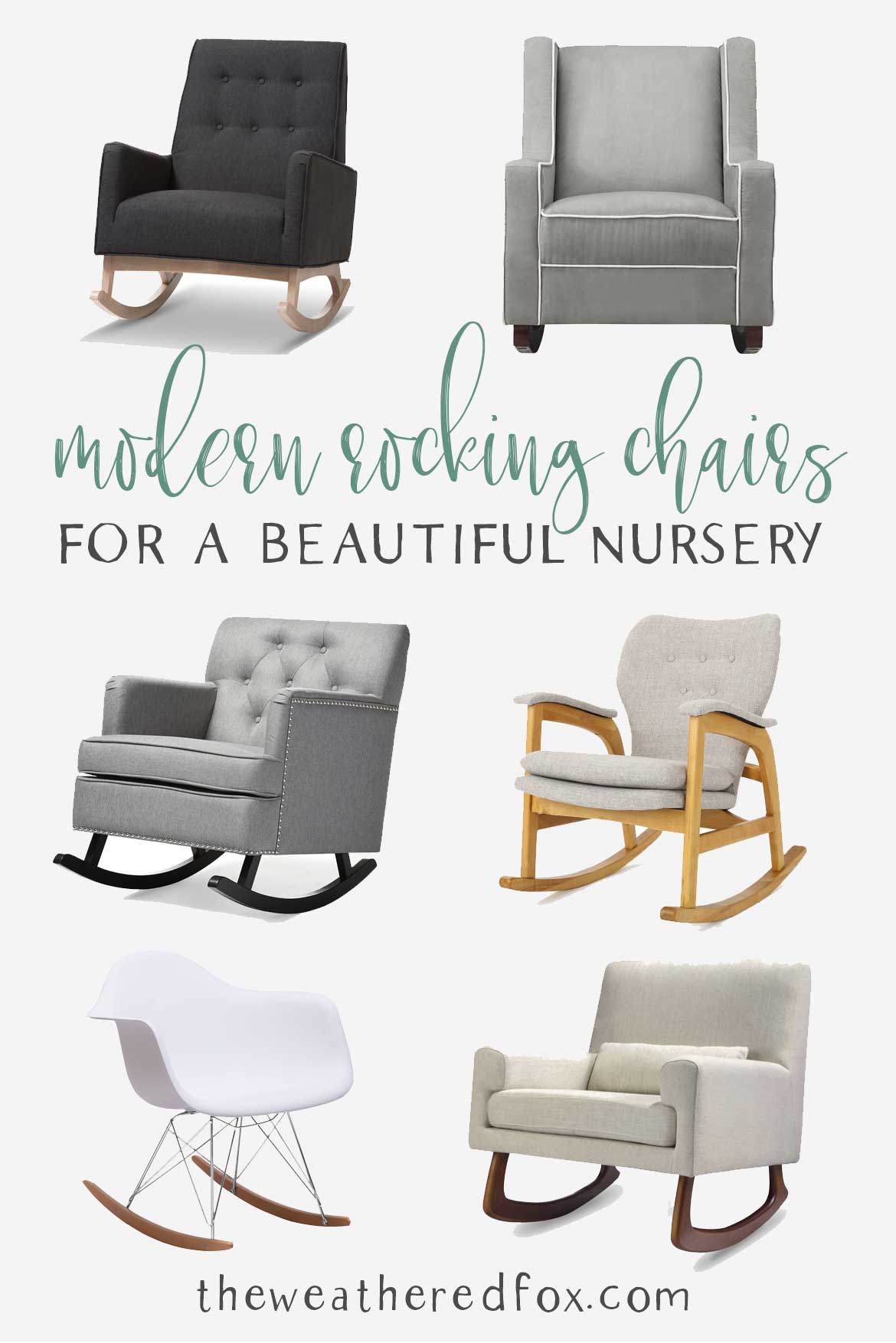 Thanks for reading friends!