Fall is one of the best seasons to decorate for – and it's one of the easiest. All you have to do is switch out a few things for heavier textures and warmer colors. Do that and you've got a cozy home to hunker down in for the colder months! I feel like modern decor is made for fall decorating and I'm really loving black & white with teal (but let's be real, I love that color combo all year round!). This modern farmhouse fall home decor shopping guide just gives me all the fall feels!
(This post contains affiliate links. This means I get commissions for purchases made through links in this post.)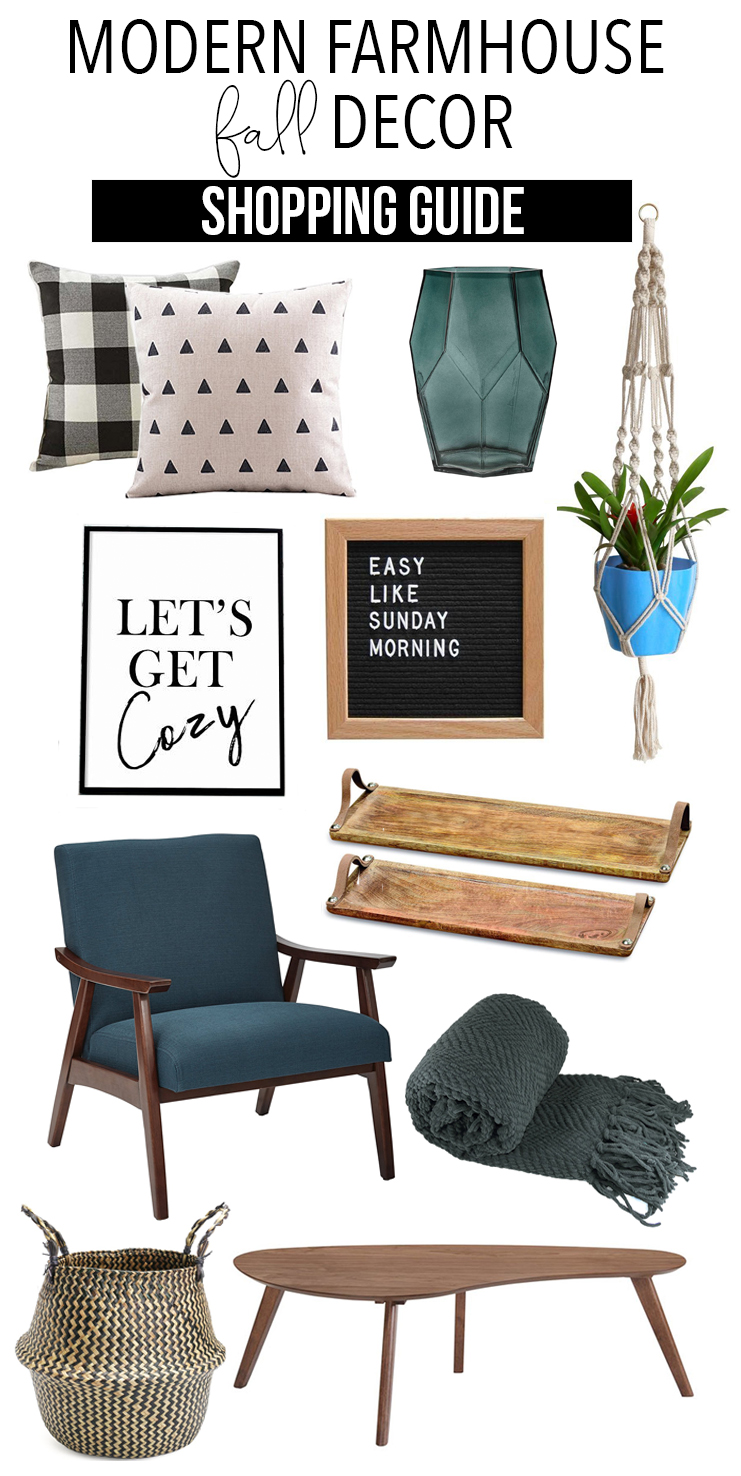 I'm Kala from My Breezy Room, back with another seasonal shopping guide for you! You might remember my modern farmhouse patio shopping guide and my pineapple home decor guide. This time I had a lot of fun shopping for cozier pieces to help you put together a fall look!
Add heavier textures with blankets, pillows and baskets.
If there's one thing you need to do to make your home feel cozier, this is it! Texture is the #1 thing that keeps a space from looking flat, no matter the season. I love this mid century chair and I think it would look great with this plaid pillow and black and white pillow. You could drape this coordinating teal blanket on another piece of furniture! I also have a bit of a basket addiction and love using this belly basket for plants, but they're also great for storing blankets. This white one would be perfect for that!
Work on your center piece game.
Centerpieces are where you can really break out the fall vibes! Countertops, tables, coffee tables (this mid century coffee table is everything), and shelves are the most fun places to style for the seasons. Throw out a couple trays like these wooden trays or this black slate tray and add a vase or two. How cute is this teal vase? I love how modern and moody it is! Fill the vase with a branch with fall leaves (just cut one from a tree in your yard – it works great!) and surround your vase with some mini white pumpkins and you've got the perfect fall centerpiece!
Give your walls some personality.
I love this "Let's get cozy!" sign! Simple black and white signs have been my jam lately. And this is a great deal on a letterboard! If you have a corner of your home you're not sure what to do it, a macrame plant holder fills the space nicely and makes a statement!
This entire look lends itself well to any style, whether you're into the rustic style or a modern boho look. In my own home, I took a little risk and decorated with an unconventional color for fall – pink! You can see my entire fall home tour here!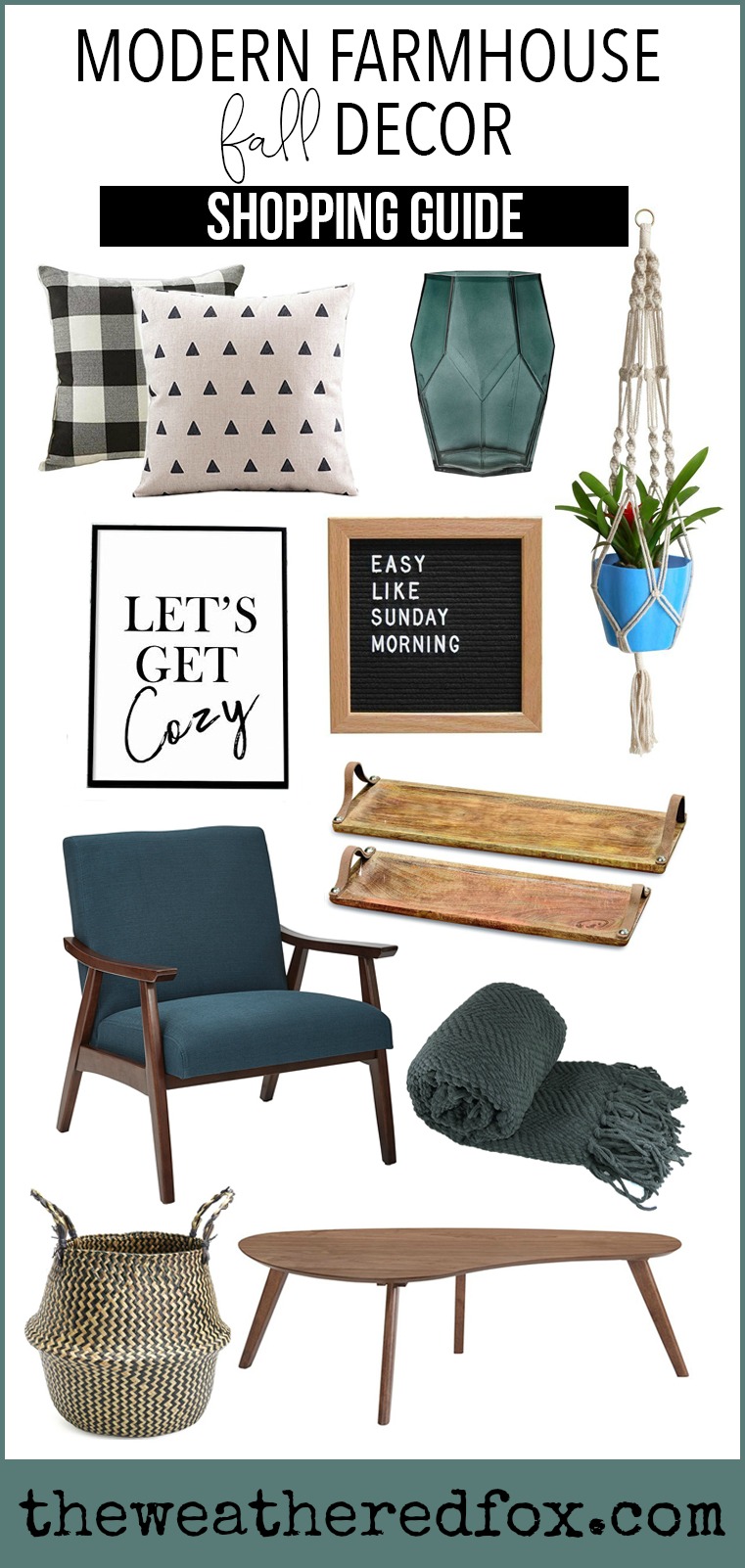 If you like my style, come on over to My Breezy Room and check out some of my most popular posts!