Shop The House: The Gatecrest Story
The Coffee Bar
(This post contains affiliate links. This means I get commissions for purchases made through links in this post.)
Click on the images to jump to a different room: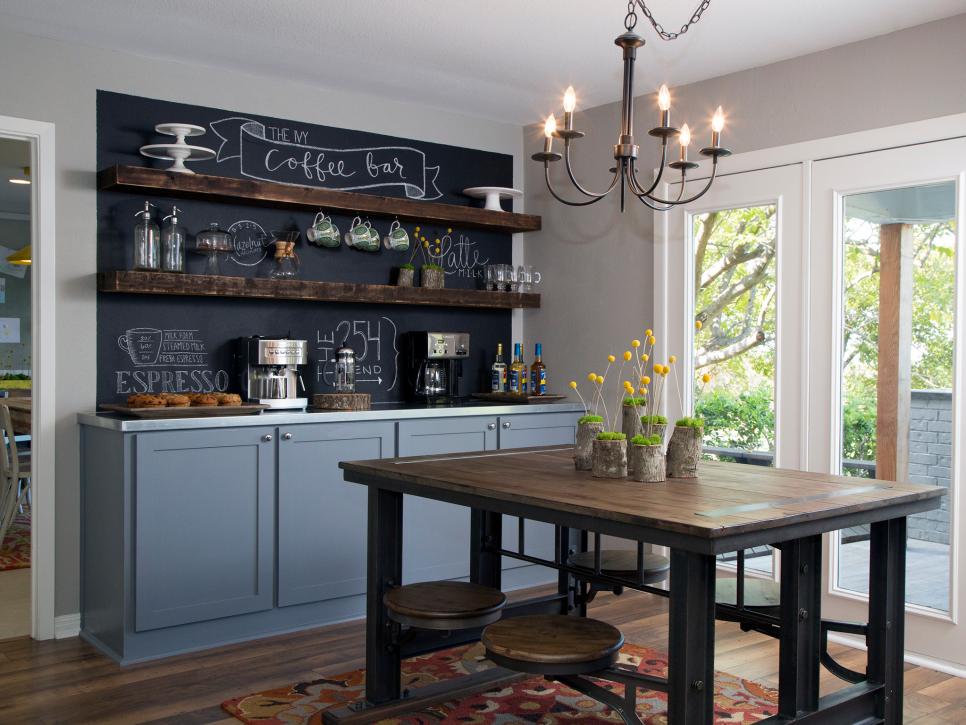 This is one of my favorite rooms of any Fixer Upper episode! From the chalkboard wall to the reclaimed wood shelves to all that natural light coming in from the patio; this is one room I would spend 90% of my day in. And can we talk about that table?! You never have to worry about moving chairs to sweep or vacuum. I'm doing a happy mom dance just thinking about that! The reclaimed wood shelves also make entertaining a breeze with easy access to extra cups, plates and more. I could see many play dates, game nights and dinner parties happening in this room.
I also love those cute moss covered tree stumps on the table and shelf. We looked everywhere and could not find them so stay tuned in a few weeks we'll be sharing a DIY on how to make your own using these tree stumps.
I think one of the reasons I love this room so much is because everything in it is something I could easily make (or buy) on my own and so I feel like I could have a JoJo created room in my home! That and the fact that this room is one that can be, and is meant to be, lived in and still look new and fresh just like it was the day it was finished.
Want to recreate the Gatecrest Coffee Bar?
Click on the images to be taken to the products (affiliate links).
And be sure to check out the full home tour at Magnolia Market!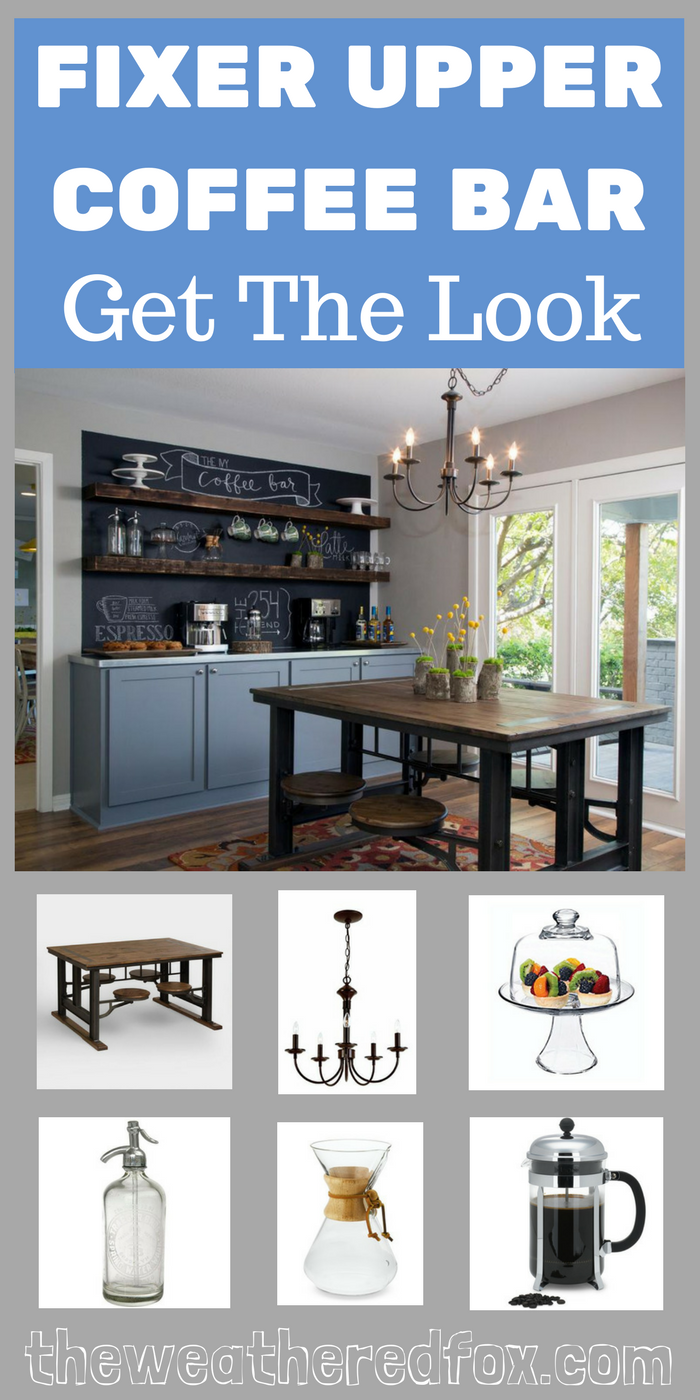 All Magnolia Market images have been used with permission.