Create a warm and welcoming rustic farmhouse Thanksgiving tablescape for your family with these budget-friendly dining room finds.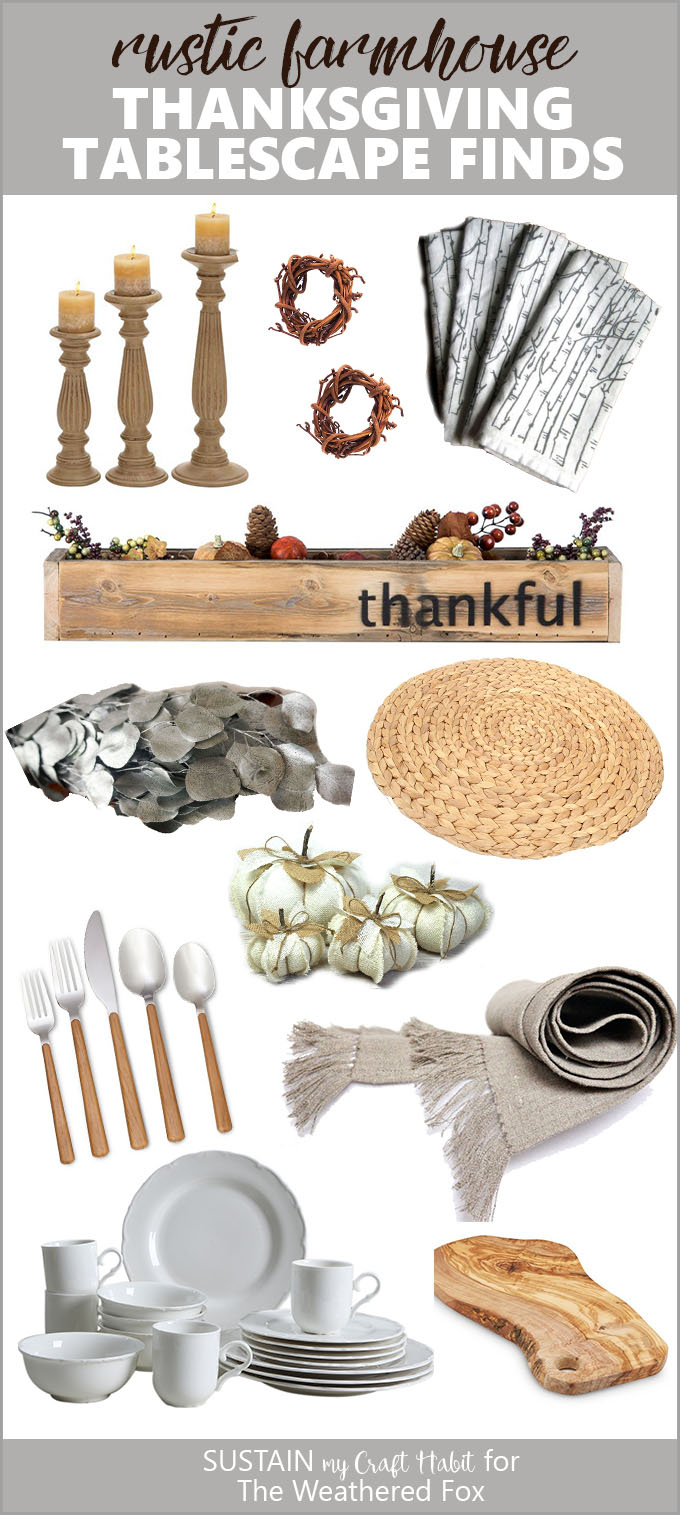 Hello! Jane from Sustain My Craft Habit here. Although we celebrated Thanksgiving several weeks ago here in Canada, it's still on my mind. I always wonder why it's in a completely different month for our friends south of the border, and what it must feel like to have it so close to Christmas. Since our day has passed, I've decided to plan for what I'd love my Thanksgiving tablescape to look like next year. This farmhouse Thanksgiving tablescape of Crystal's from last year comes pretty darn close!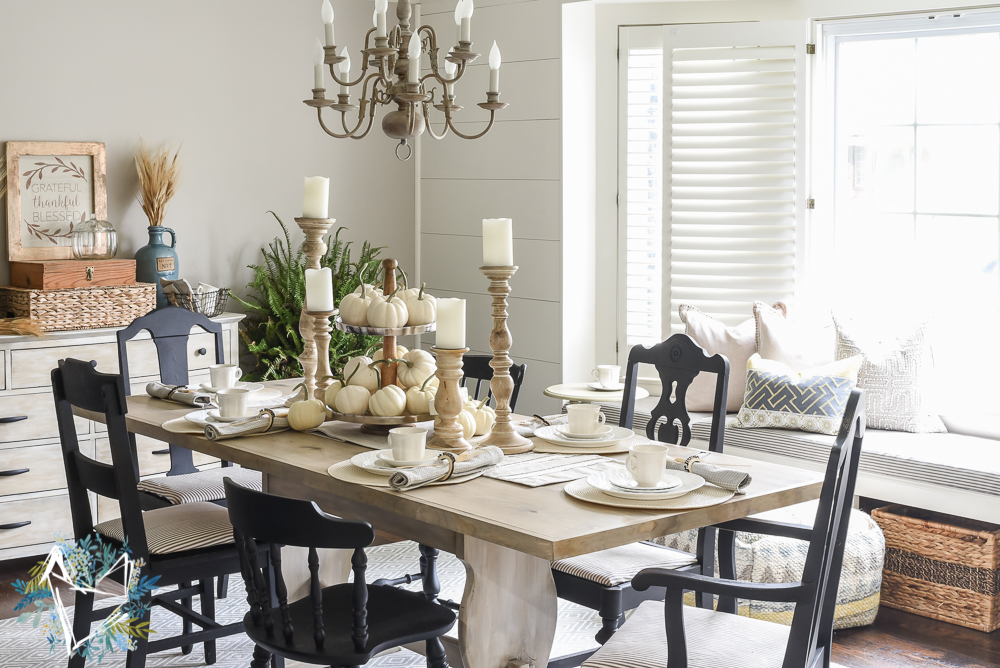 I'm a pretty big sucker for rustic decor (check out these gorgeous rustic fall decorating ideas I recently found). I love all the earthy and natural textures and colours. Think wood, cotton and natural fibers. I'm happy to share with you some of my favourite budget-friendly rustic farmhouse items which would make a beautiful Thanksgiving tablescape.
Rustic Farmhouse Thanksgiving Tablescape Guide
(This post contains affiliate links. This means I get commissions for purchases made through links in this post.)
Click on the images to go to the product!
I hope you've enjoyed this collection. I particularly like that while these pieces would look great together for any fall dinner party, just changing up a few elements would create a beautiful rustic Christmas tablescape as well.
To help with your Thanksgiving decorating, be sure to grab this free Thanksgiving art and then come on over to Sustain My Craft Habit and grab our companion free printable Thanksgiving place cards. They'd be the perfect addition to you rustic farmhouse Thanksgiving tablescape.

We'd love for you to visit us over at Sustain My Craft Habit for more nature-inspired DIY, craft and home decor ideas. Some of our recent posts include this simple pumpkin vase fall decor idea, easy no-sew personalized napkins or our woodland-inspired Thanksgiving tablescape.