Week 4 of the One Room Challenge has been a fun week! I was peeking in every couple minutes checking on the progress in this room. I loveeeeed seeing the tile being put in place piece by piece. I feel like the tile makes this room. Just a few days ago we were down to subfloor and studs, and now we have this fabulous start to a bathroom. It's so surreal every time I see my vision start to come together.
You can see the before photos here, and my inspiration and plans for the space in this post here, and last week I picked out the tile and countertop.
(This post contains affiliate links. This means I get commissions for purchases made through links in this post.)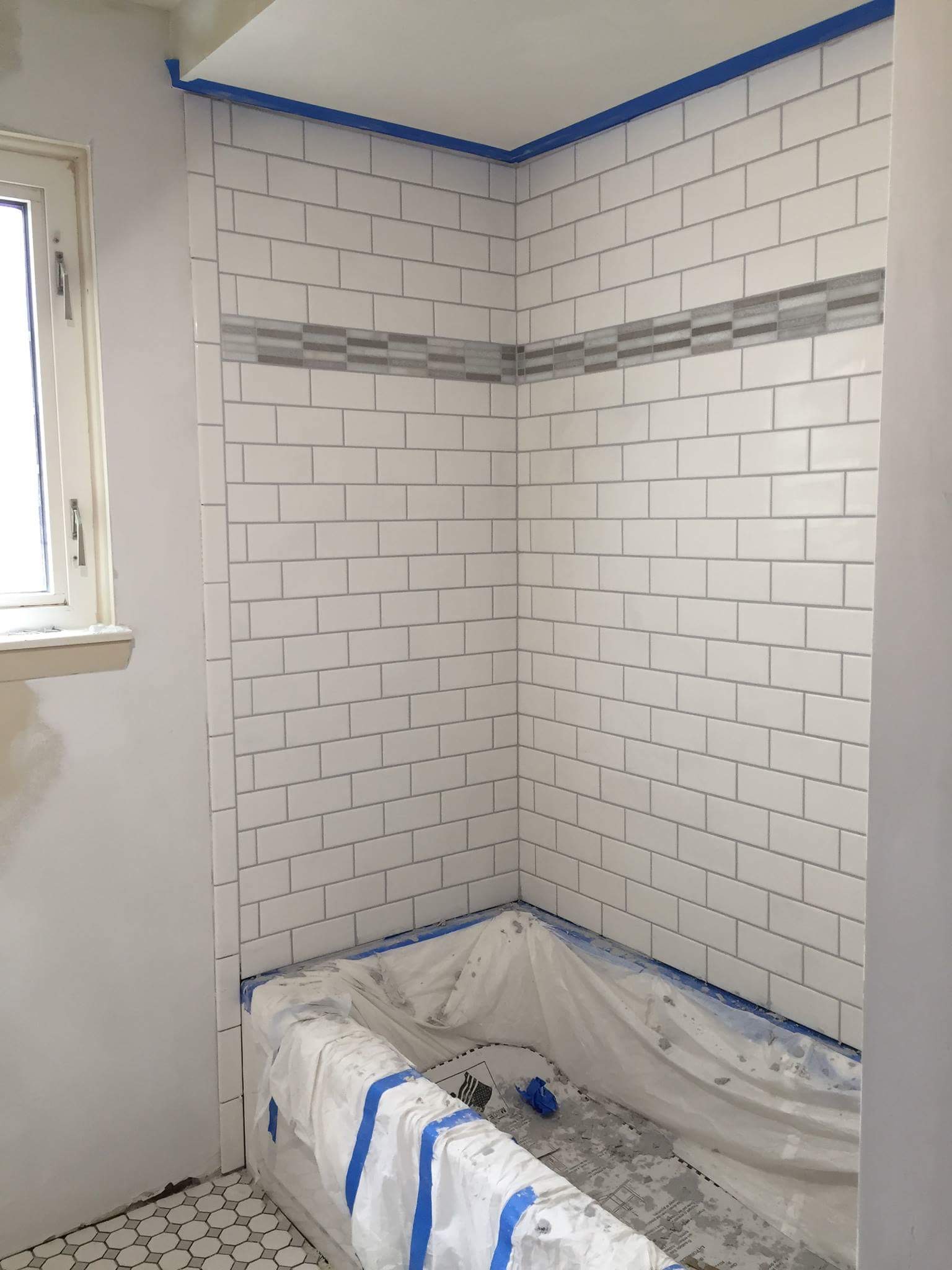 I absolutely love how the grout is turning out too. I was a bit nervous that choosing a gray grout would darken the whole light and bright feel I was going for, but I think choosing the lightest gray I could has really made a difference in this room.
Now, the floor tile isn't grouted yet, but I think they'll finish that up today or tomorrow. And do you see a sneak peek of my new vanity? Well, guess what. It's not new. 🙂 It just got a facelift! I'll be sharing the details of the project this week!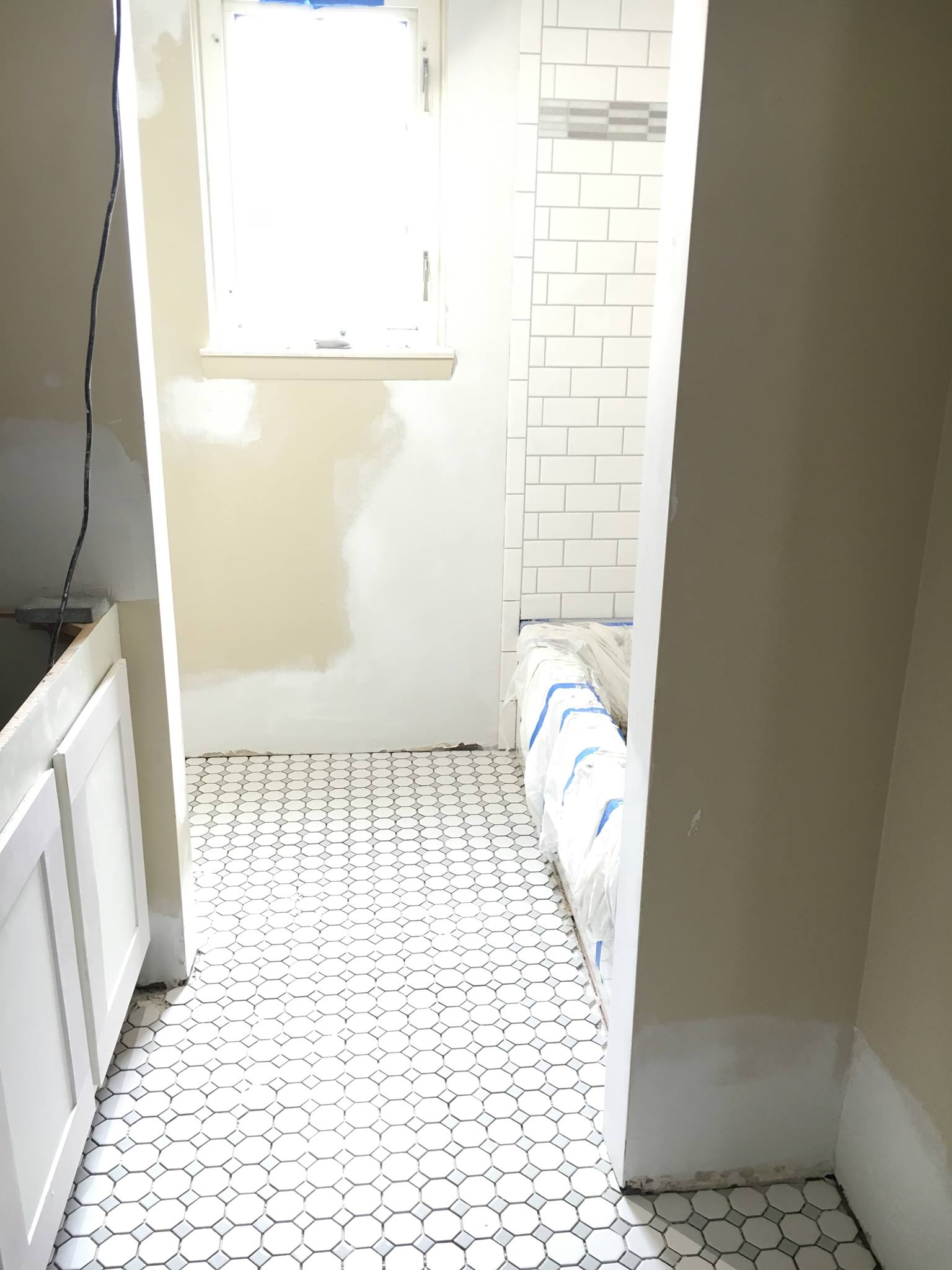 Oh! and I picked out our fixtures! The Faucets, shower fixture and towel bar are from Moen's Hensely collection. I love the way the fixtures marry the curves of traditional farmhouse fixtures and the sharp lines of modern design. The shower curtain rings will be a life saver! I can add the shower curtain liner on one side, and the decorative curtain on the other. Then I won't have to hassle with opening up the rings when I want to wash the curtain liner. Ingenious.
Here are my fixture picks!
Click on the images to be taken to the products (affiliate links).
I originally had a undermount sink, but swapped it out when I found those adorable drop in apron front style sinks. And the vanity light perfectly matches the style of my powder room light. <3 I can't wait to get all of these fixtures installed! It's soooo close to being done!