Farmhouse Decor You didn't Know is on Amazon
Don't get me wrong. I love Amazon. LOVE Amazon. They have literally everything you can imagine, and they ship it to your door for crazy reasonable prices.
(This post contains affiliate links. This means I get commissions for purchases made through links in this post.)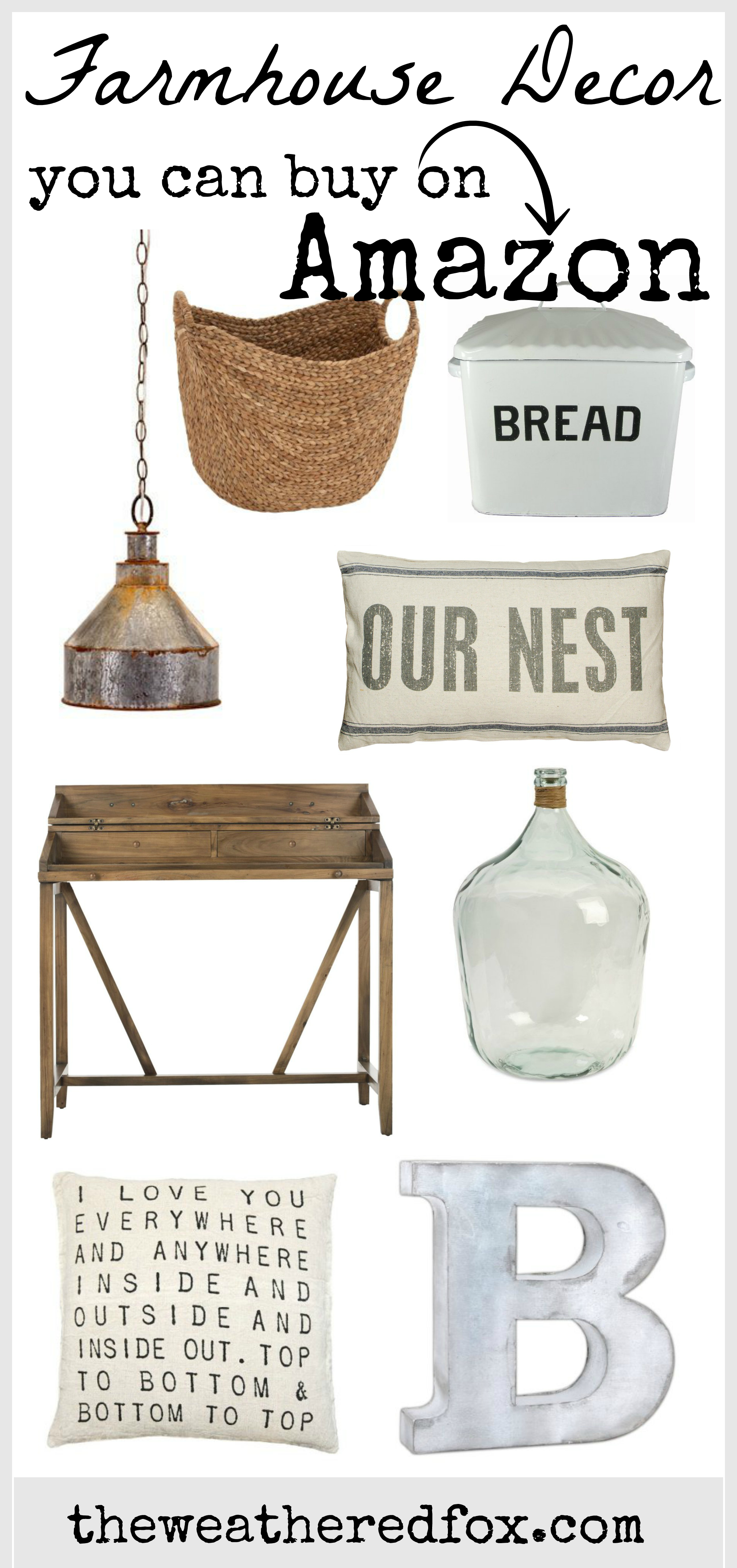 But sometimes when I search for a specific decor style, the search results are disappointing. It's frustrating because I know they have awesome items, but I don't always know how to find them.
So this page was born. Now when I find some awesome farmhouse style decor on Amazon, I'll add it here! I'm hoping it will save you some time in your search.
Top Items Under $25 for the Farmhouse Lover
Here are some of my favorite items you can find on Amazon. All of these items make fantastic gifts (for a friend or for yourself 🙂 ). Each item was hand selected by me, and can usually be found under $25. Items do tend to change prices, so keep a lookout!
Click on the images below to be sent to the product (affiliate Links)
Farmhouse Decor on Amazon
Here is an ever growing list of farmhouse style products on Amazon. When I find some farmhouse decor that I like, I'll add it here for you!
Click on the images to be taken to the product page. (affiliate links)