A beautiful light fixture can add some serious style to a bathroom. It will create a focal point that will in turn give the space some defined style. Currently our bathrooms have some plain-jane builder grade light fixtures that lack character. When we install some updated light fixtures it will help transform the space dramatically! Here are some affordable bathroom vanity lights that will add farmhouse style to any bathroom.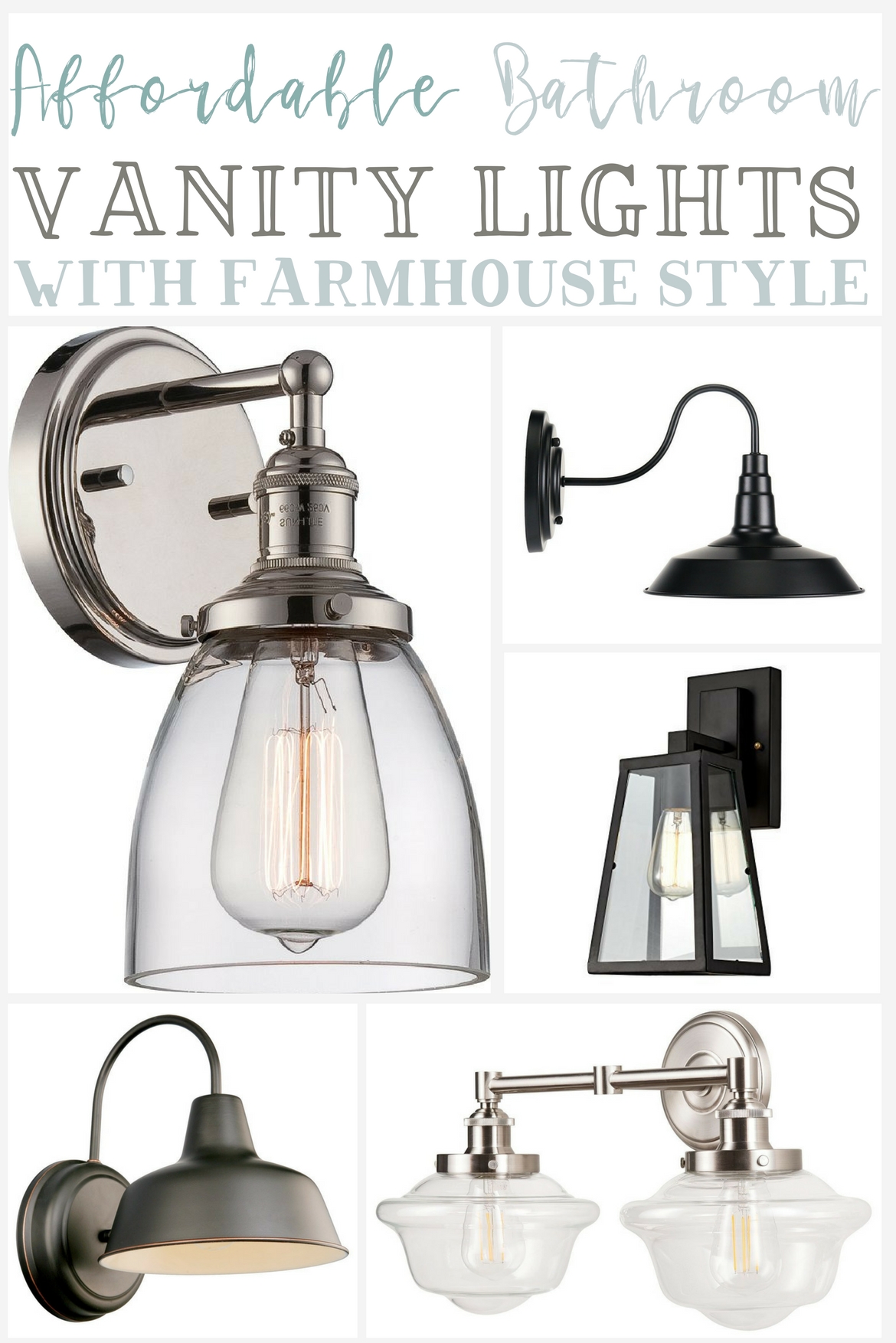 I've found some gorgeous wall sconces, exposed bulb fixtures, modern style sconces, and multiple bulb fixtures. My favorites include this industrial 2-light fixture, modern sconce, silver sconce, and 4-light exposed bulb fixture! These options are all so different but they all have such great character and style! Some of these styles remind me so much of the lighting choices that Joanna makes for her Fixer Upper makeovers.
Affordable Farmhouse Bathroom Vanity Lights
Hi friends! It's Leslea from A Heart Filled Home. I have been wanting to decorate our builder grade bathrooms for quite some time. The standard builder grade lighting and finishes just don't have the style and character that I'm looking for! On my search to find some affordable farmhouse bathroom vanity lighting I was able to find quite a few budget friendly options that would look beautiful in any bathroom!
(This post contains affiliate links. This means I get commissions for purchases made through links in this post.)
Affordable Farmhouse Bathroom Vanity Lights
Click on the images to be taken to the products (affiliate links).
Aren't all of these farmhouse lighting options beautiful? Which one is your favorite? I'm going to have a hard time picking out my favorites when it comes time to replace ours!
If you are looking for farmhouse lighting ideas, you'll love these budget friendly farmhouse lighting options, and these farmhouse bathroom plans. You'll also love these farmhouse furniture finds from World Market!
Thanks for reading, friends!