The Weathered Fox is a great community of Fixer Upper fans, which just makes me soooo excited to bring you this fun, free printable. In two different styles (and editable with your own date!), this "Welcome to Our Fixer Upper" farmhouse sign will be perfect in the entryway of your home.
This post contains affiliate links. This means I am compensated by sales for purchases made through these links.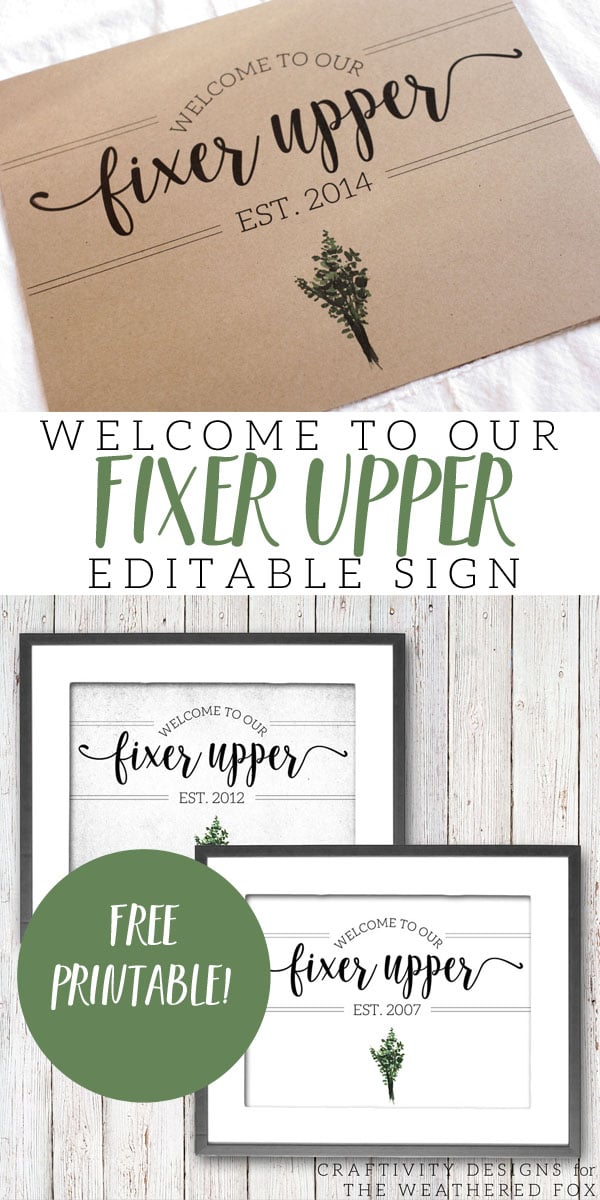 I'm Lora Green, of Craftivity Designs, and I create products for my blog and my Printable Decor & Gift Shop that help you create a home that reflects your family. Lately, my husband and I have been house-shopping and one thing is for sure: we love a fixer upper. New homes just don't appeal to us! Instead, we'd rather take a well-loved home, and make it our own. If you can relate, you'll have to grab this free, farmhouse-style, artwork for your own home.
Fixer Upper Free Printable: Supplies
Free "Welcome to Our Fixer Upper" Printable File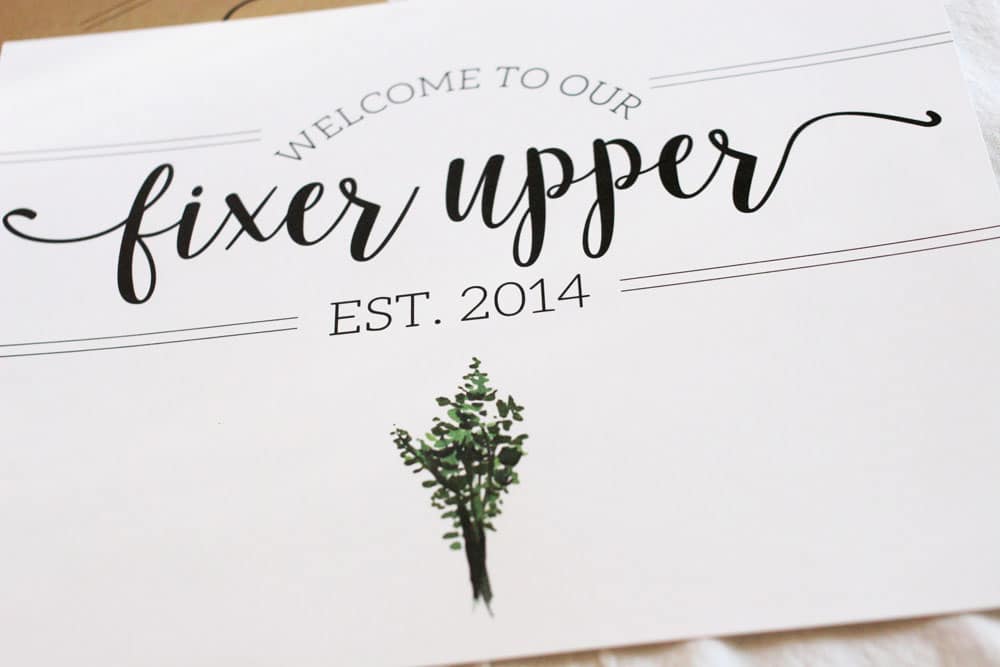 Fixer Upper Free Printable: Instructions
First, download the file. There are two versions: rustic and white. The rustic version has a distressed finish over the background. All my printables are available for free to my email subscribers. If you want your copy of this printable, just sign up by clicking on the image below! As always, these printables are for personal use. they are not to be copied, distributed, sold, or used in any commercial manner.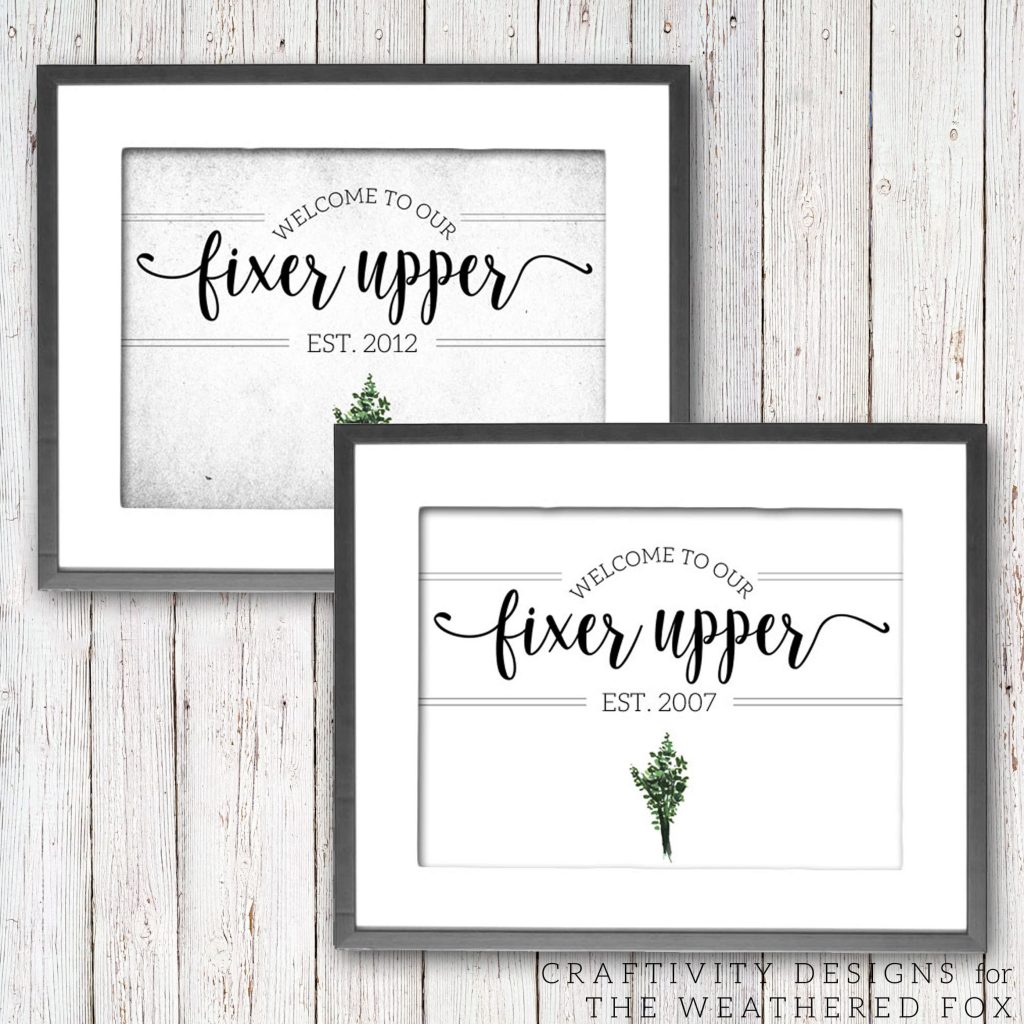 Once the file is downloaded, open it in Microsoft Word and edit the date to match the year you bought your home.
Next, print the sign onto the cardstock color of your choice. A basic white cardstock is a great option, but I also like the look of brown kraft paper stock.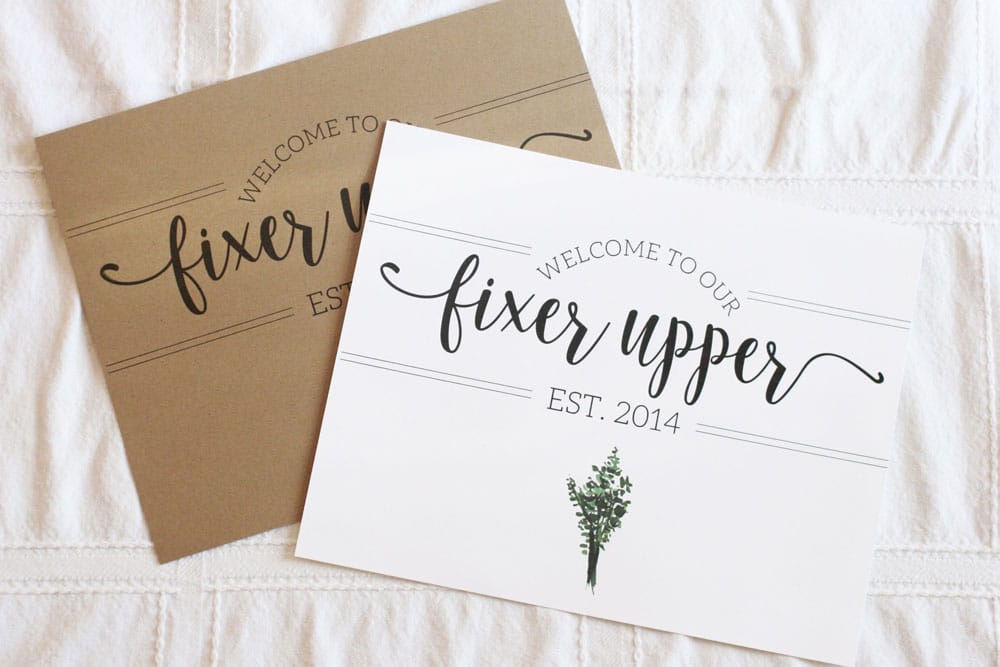 Finally, use a paper trimmer to trim the print down to 8×10, and pop it into a frame! Such a simple and quick project to add a little bit of personality to your entryway. P.S. If you'd like more Entryway ideas, check out this post filled with beautiful (and functional!) Entryway Command Centers.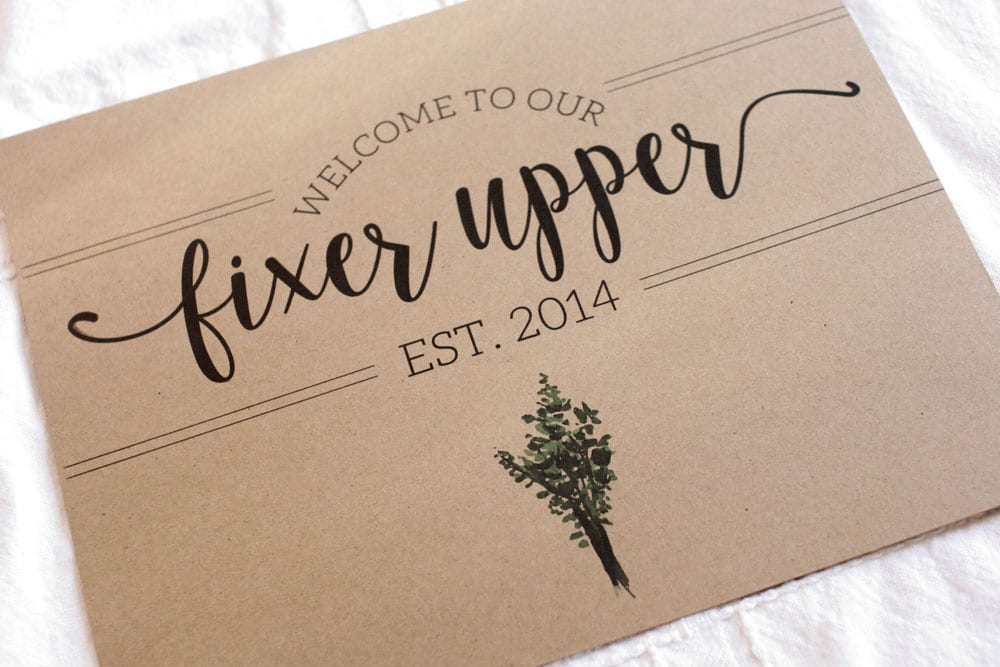 I couldn't skip adding a touch of green to the bottom of the print — botanicals are one of my favorite farmhouse-style details to have in a home (earlier this week, I shared my favorite botanical prints and how to use them in your home). Plus, it's always good to have a mix of real and faux in my house since I haven't mastered that "green thumb" yet. Faux plants and botanical art are my back-ups for when all the real plants die. True story.
So, help a girl out and comment below with your favorite easy-to-care-for plants!  Or, if you are a black thumb like me, start by hanging up your new "Welcome to Our Fixer Upper" farmhouse sign and bring in a bit of greenery through artwork.
Until next time,
Lora Green of Craftivity Designs

Would you like to see more farmhouse style home decor? Learn how to make wood photo holders, a rustic farmhouse basket, and a vintage folding ruler photo display.
See all my posts on the Weathered Fox by clicking here!