Welcome back to the One Room Challenge series! A twice yearly challenge that a bunch of bloggers who like to stress themselves out renovating a room in 5 weeks and blog about the process like a totally sane person would do. *notice the oozing sarcasm* It is quite fun, but I always wonder why we do this to ourselves? It's like those weirdos who do triathlons. This is the triathlon for Home and DIY bloggers.  This time around I'm focusing on giving my full bathroom a much needed makeover. You can see the before photos in week one of the series here. This week I focused on honing in on my design ideas, and finding contractors that are a good fit for my plan (and budget 🙂 )
(This post contains affiliate links. This means I get commissions for purchases made through links in this post.)
Modern Farmhouse Bathroom Inspiration
I'm a modern farmhouse girl at heart. I tend to gravitate toward designs that have a good mix of bright whites and clean lines, and worn colors and distressed wood. I love a hint of a smoky blue in basically all of my designs, and this bathroom is no different! The first thing I do before picking out materials is spend a good amount of time on Pinterest, searching for images of rooms that inspire me. From there, I pick out the themes that are consistent through each of the images, and then I create a mood board from there. These images were the ones I was very much inspired by.
But the one that really drew me in was this one from The Lily Pad Cottage.
Modern Farmhouse Bathroom Mood Board
Here's my vision for the space.  Our total budget to spend is $5,000. It's more than we normally spend on renovations, but since we are so busy and really can't take on a full bathroom renovation ourselves,and with it being our only shower in the house it has to be done in as little time as possible.  Therefore to make it work with our timeline, we need to hire outside help. That means pinching pennies anywhere we can.I'm not entirely sure yet if I can salvage the vanity or if I'll have to replace it. I'll need to find out from our contractors if it can be squared up and maybe a new countertop put on. Either way, I'm really liking the blue vanity idea (obviously, lol). And we'll probably end up going with butcher block for the countertop since we like it so much in our kitchen. I think it will give the necessary warmth to the space.  Each of the items can be found by clicking on the text below.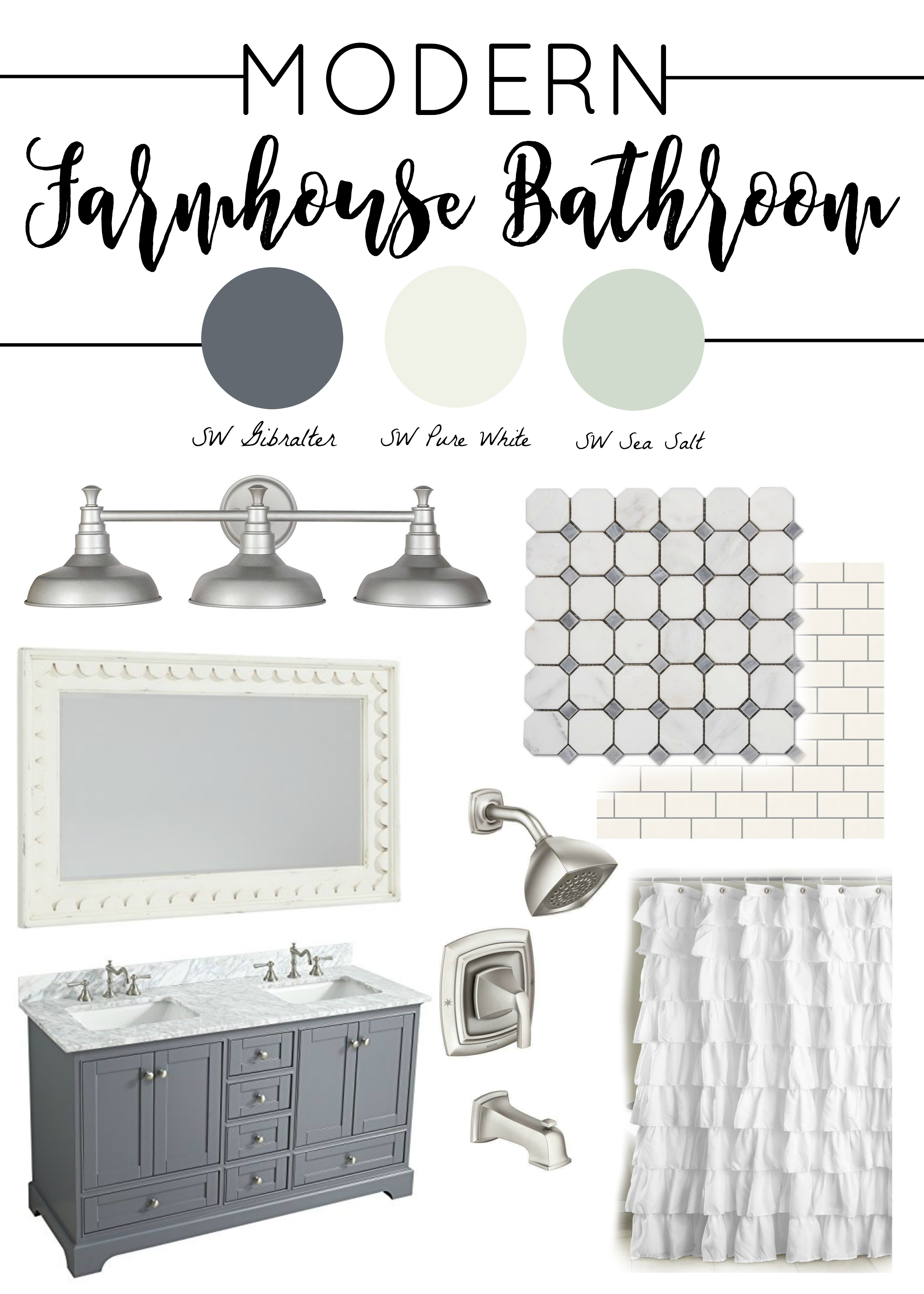 Modern Farmhouse Bathroom Design Plan Sources
(This post contains affiliate links. This means I get commissions for purchases made through links in this post.)
---

If you love this modern farmhouse bathroom design, you'll love these too:
French Country Farmhouse Bedroom Design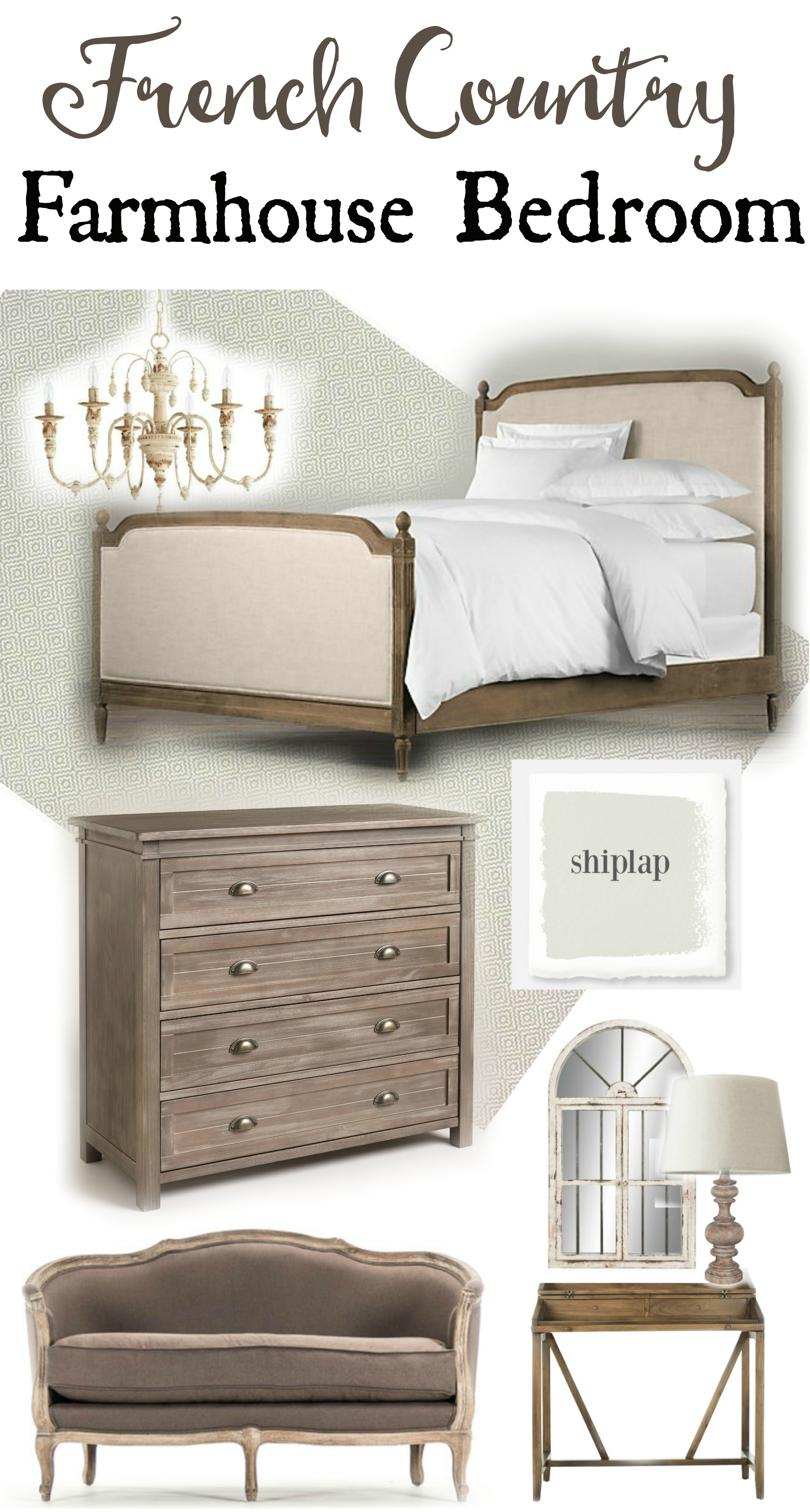 Fixer Upper Style Farmhouse Lights