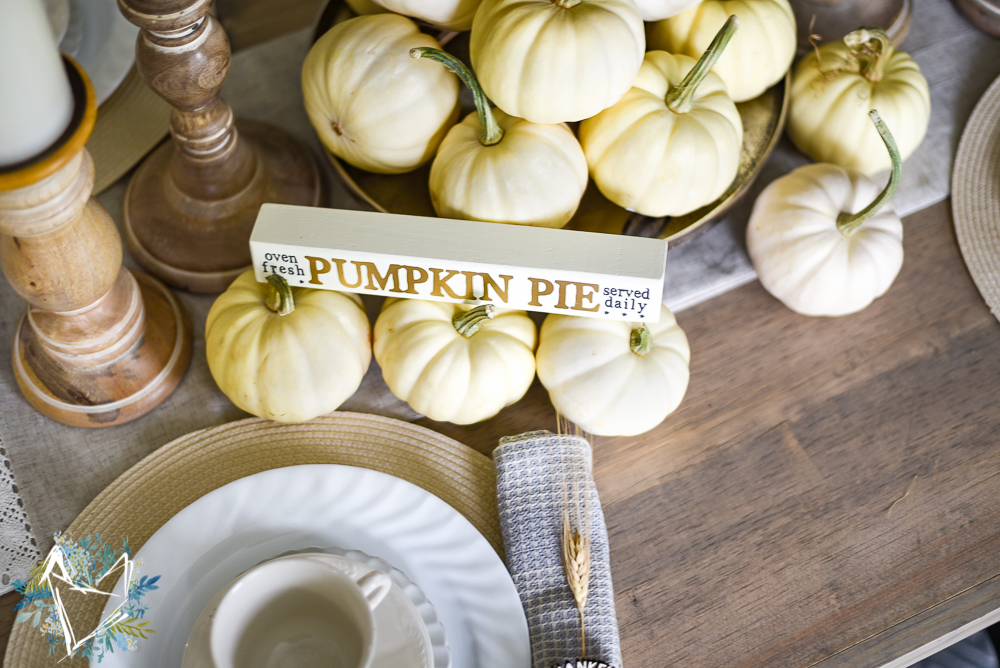 Our house has been on the market for a few weeks, and I've been doing as much as I can to not make any more changes to the space, despite my intense itch to do so. And now that the seasons are changing, I'm getting really sad that I won't have a space to decorate for a while. I really think that is the hardest part about starting over. We have loved this house so very much. And though we are truly excited that someone else will love it and call it their home and make it their own, I'm getting a bit sentimental about letting it go! So, I had to have my fix, and I took it out on our dining room. Don't worry, I didn't paint the walls or anything. I just decorated the table 🙂 I thought how lovely it would be for a family to walk into our home and see a beautiful Thanksgiving Tablescape. How they would picture gathering their family around the farmhouse table and laugh, and eat, and argue, and play games. How I hope so deeply for this house to give someone those happy memories.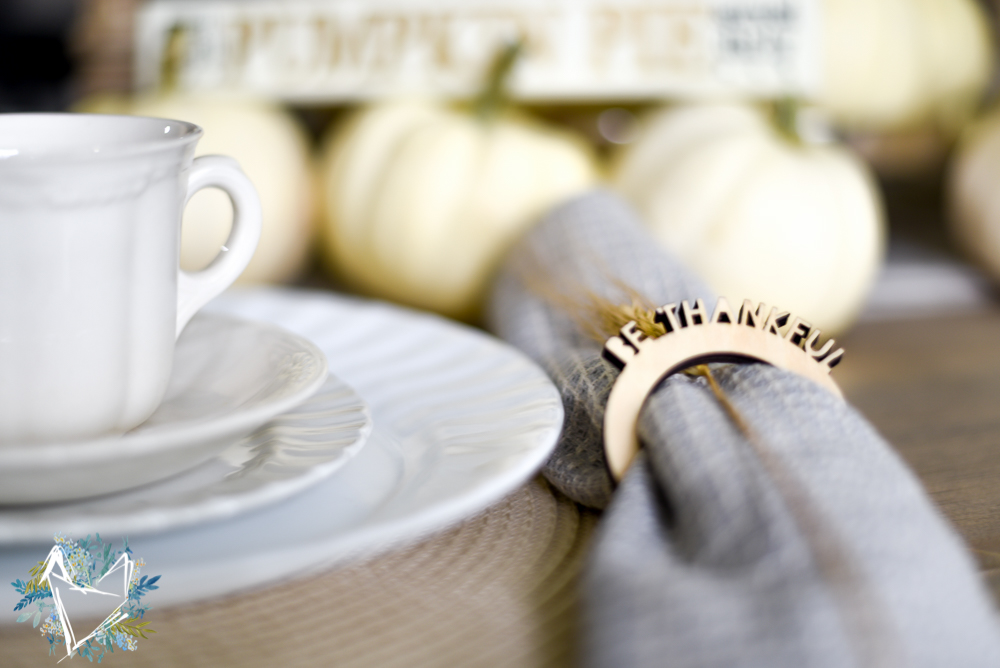 I've been collecting chairs since we moved into this house. Any time I'm on the road, I look for chairs with interesting shapes, with stories to tell, so that one day I could make a collection out of them to sprinkle around a giant table. And after 4 years I've finally found my set.
(This post contains affiliate links. This means I get commissions for purchases made through links in this post.)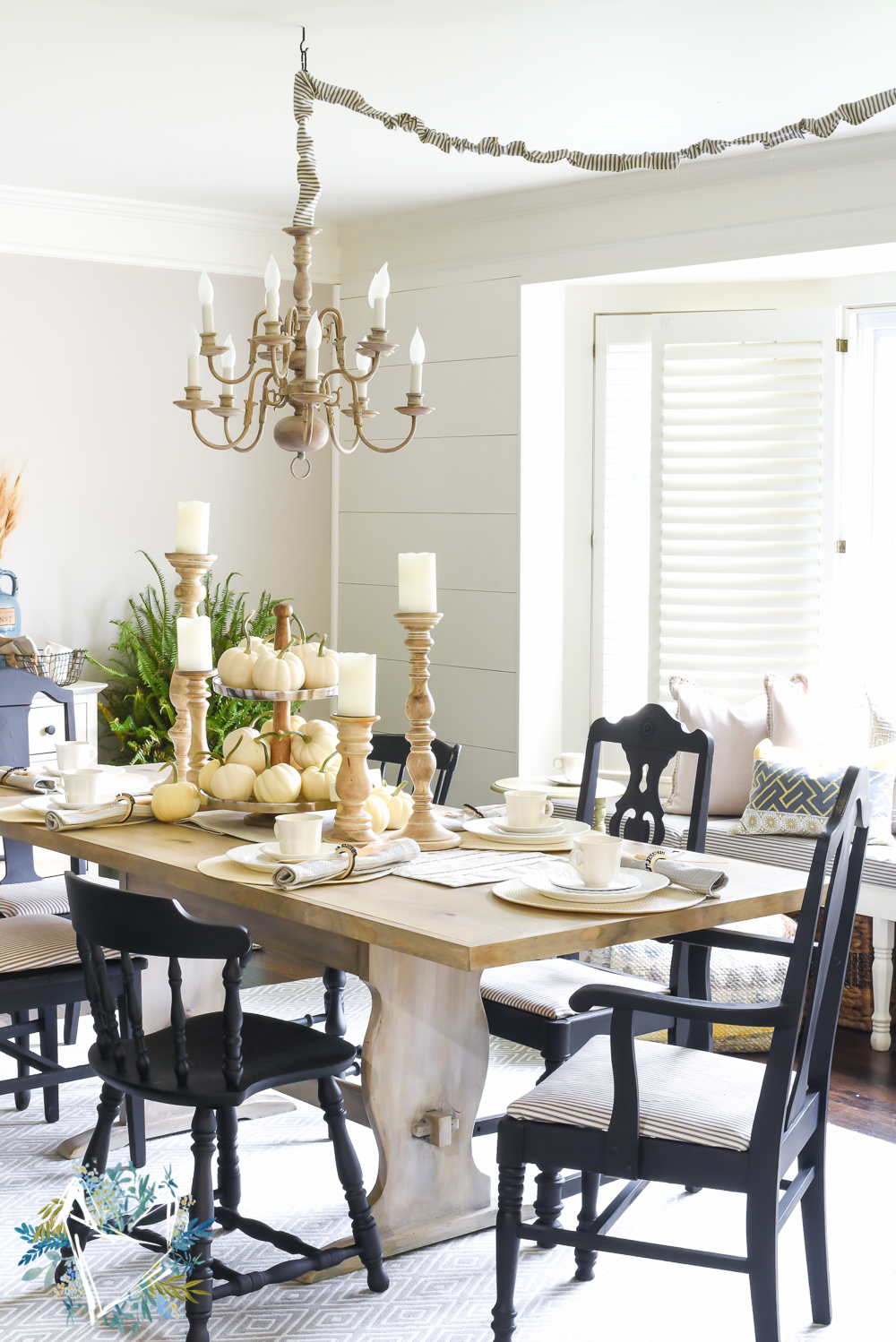 Those chairs, along with my thrifted trestle base and handmade tabletop have been a vision I've had in my head since I first laid eyes on this house back in November? 2011. <3 And this is the very first time I've ever decorated this table. I hope we get a chance to eat here with family and friends at least once before this home isn't ours anymore.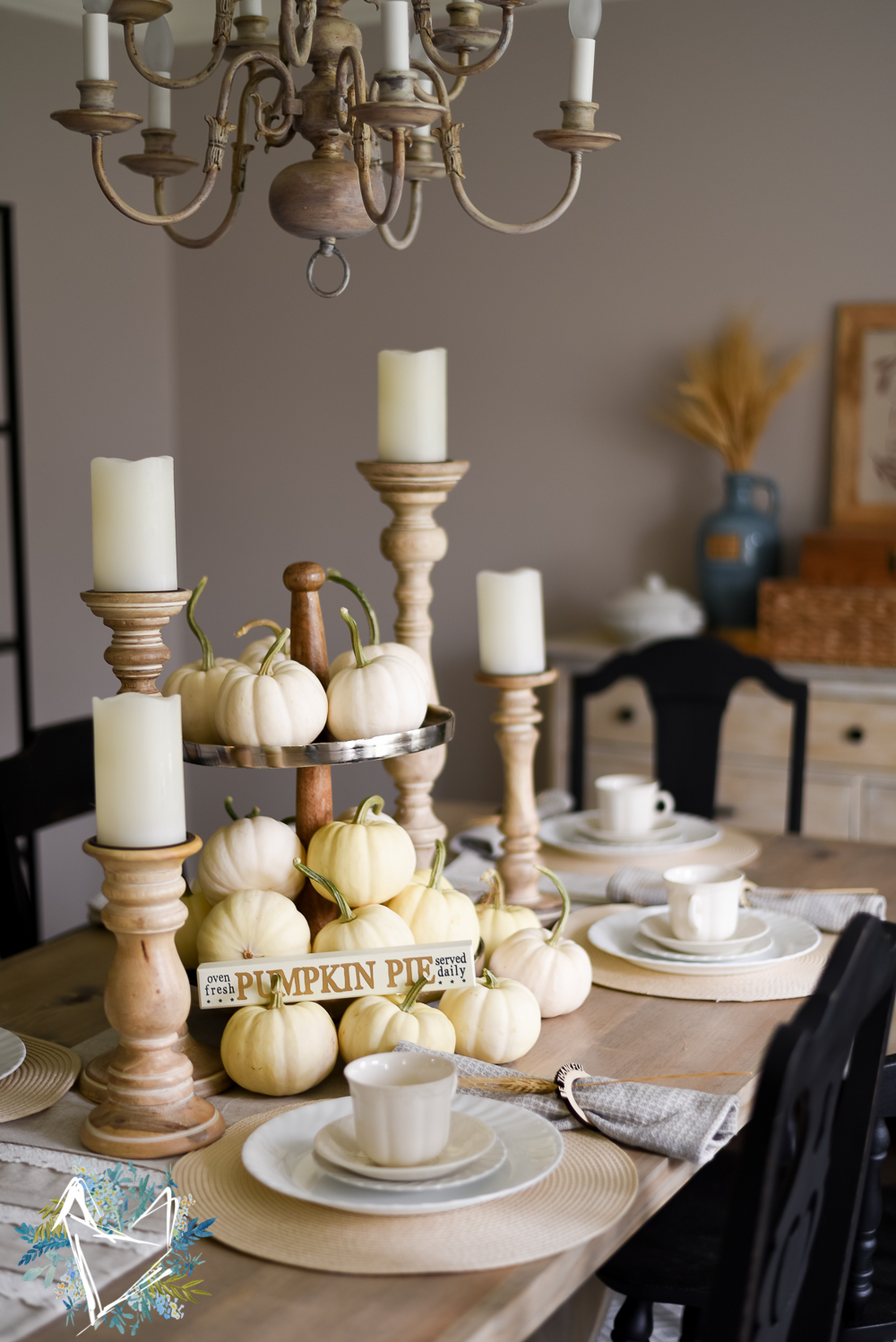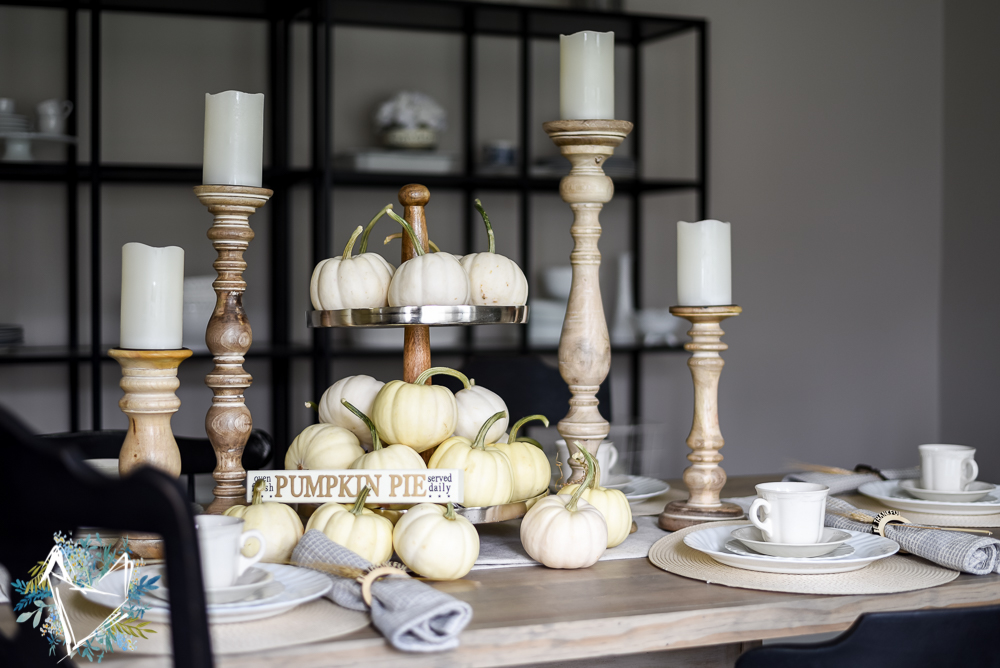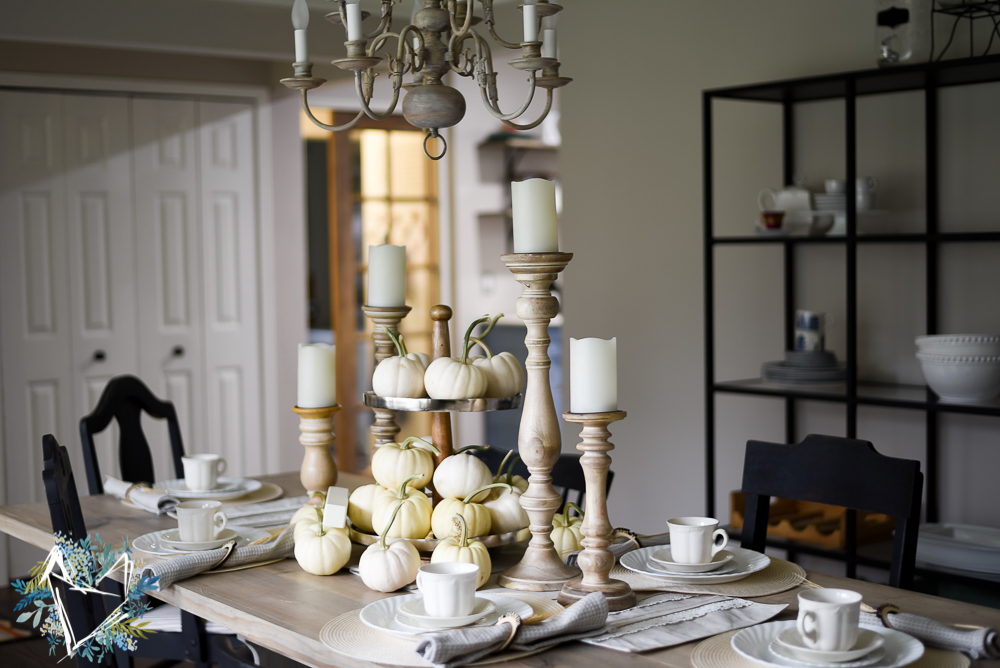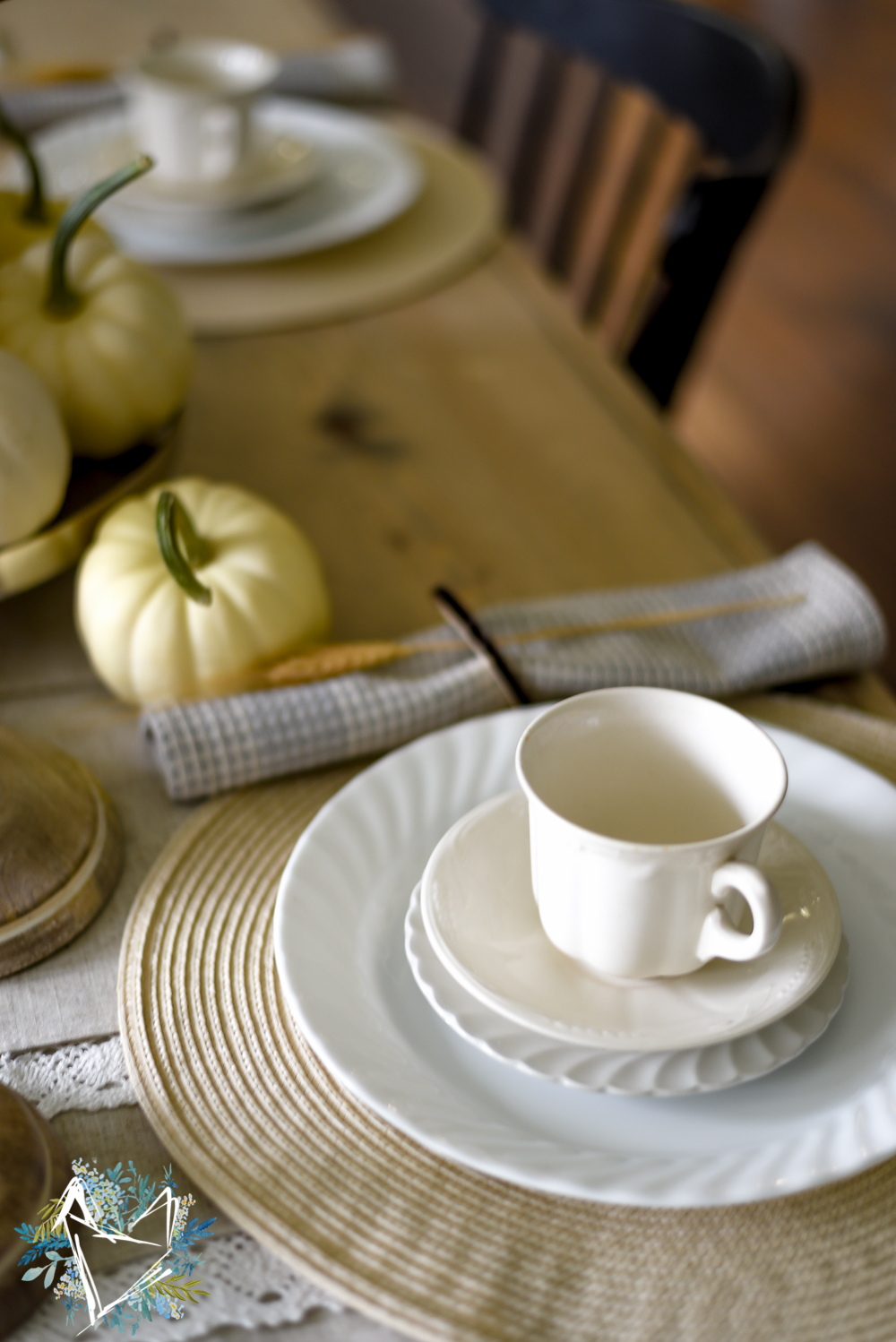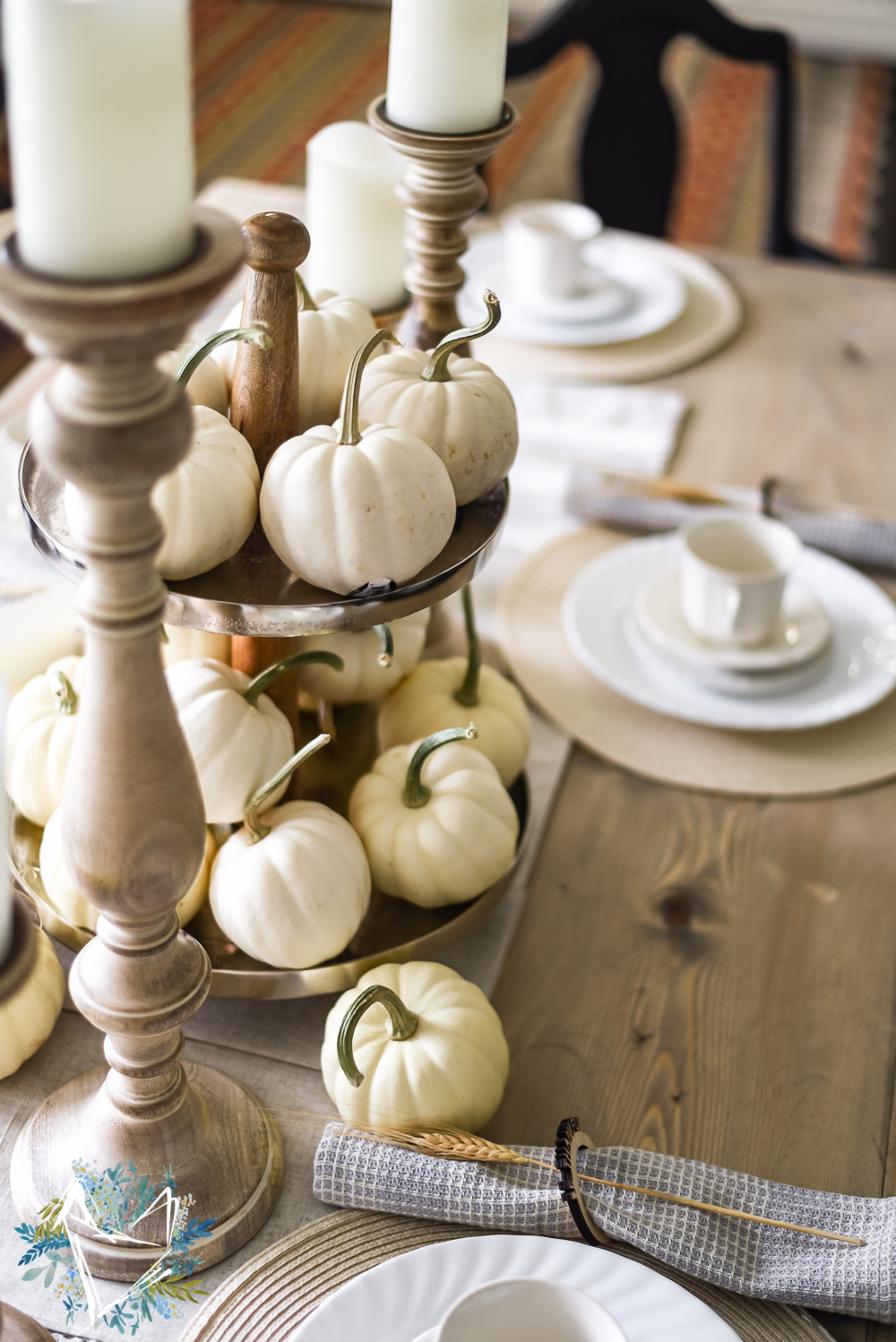 The placemats are the perfect color ivory to be just enough neutral, but also play off of the wheat theme I have going on. You can find the placemats for sale here.  The napkins I bought at my local Home Goods, but these ones here would also be fabulous. The Be Thankful Napkin rings are so adorable, they're made of wood and add just the right touch. I love little details like that. The dishes are a mixture of ironstone wheat and Corelle Enhancements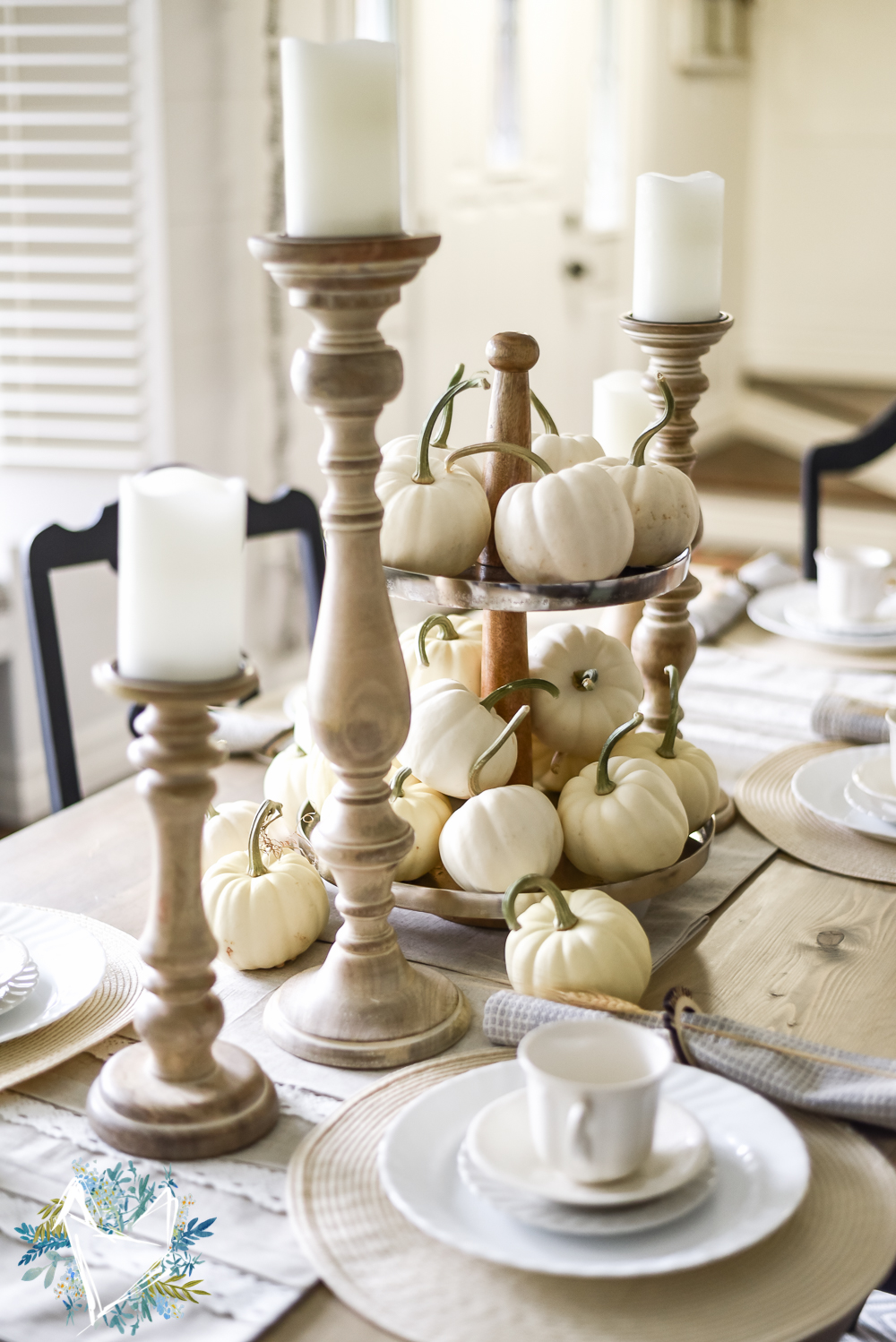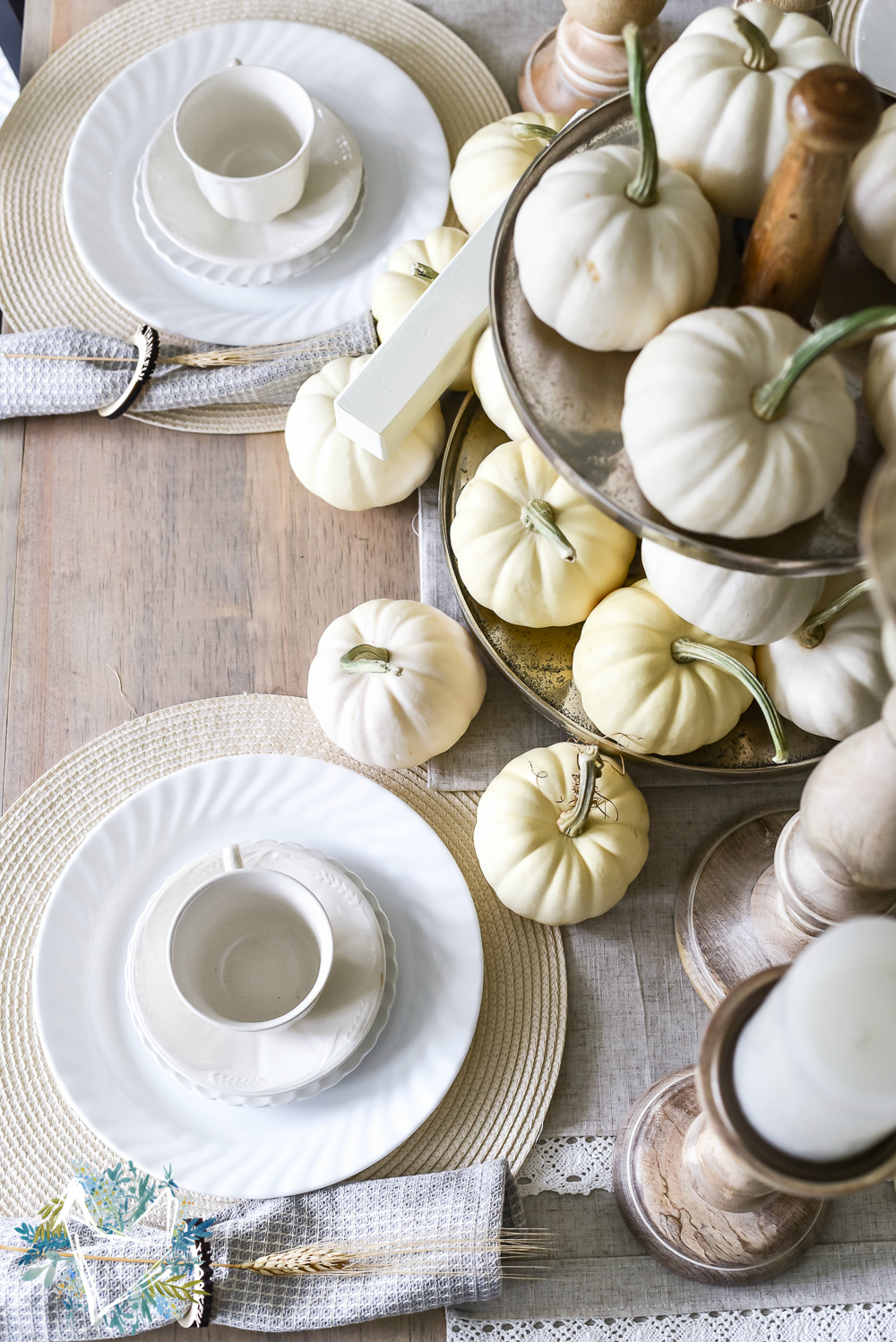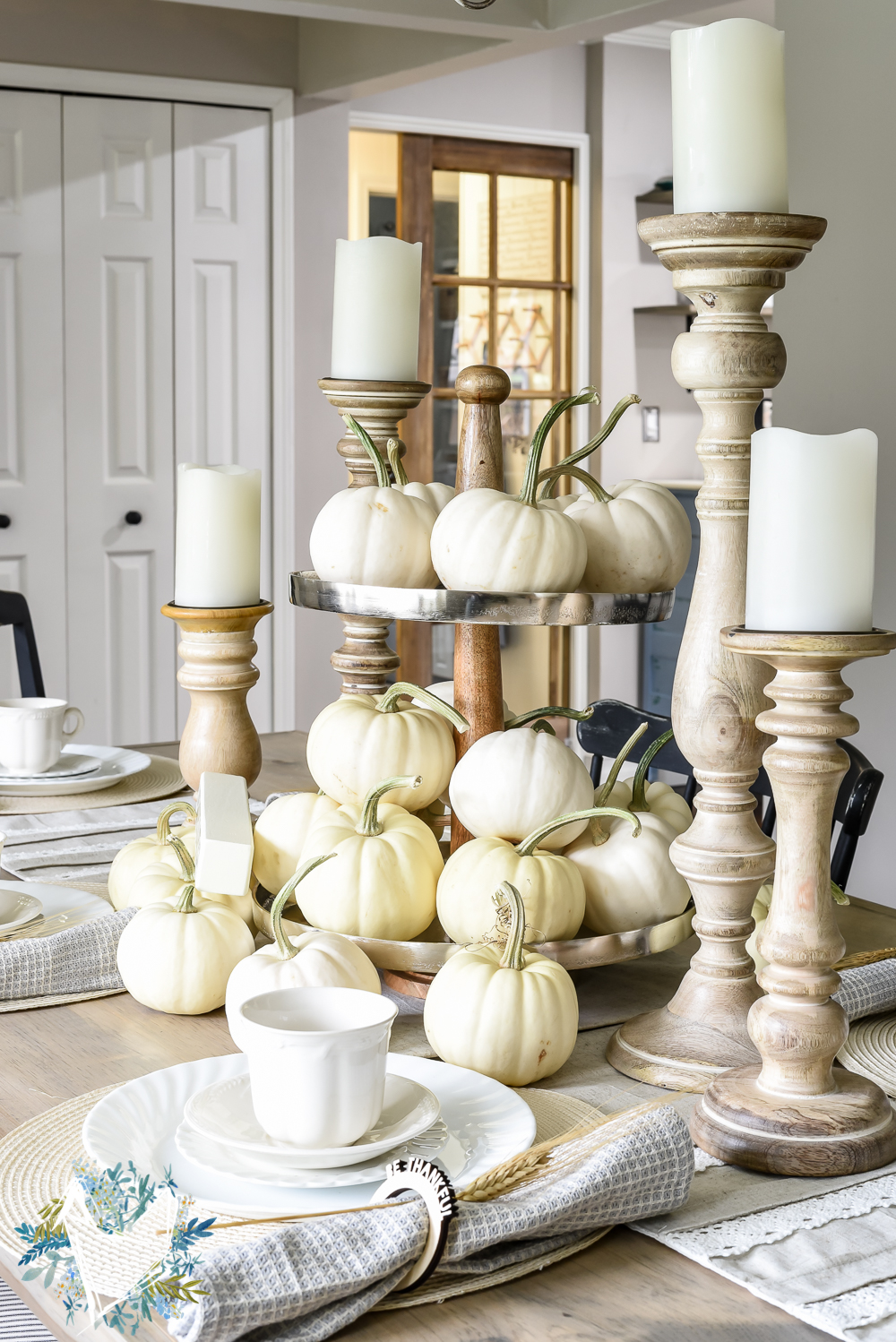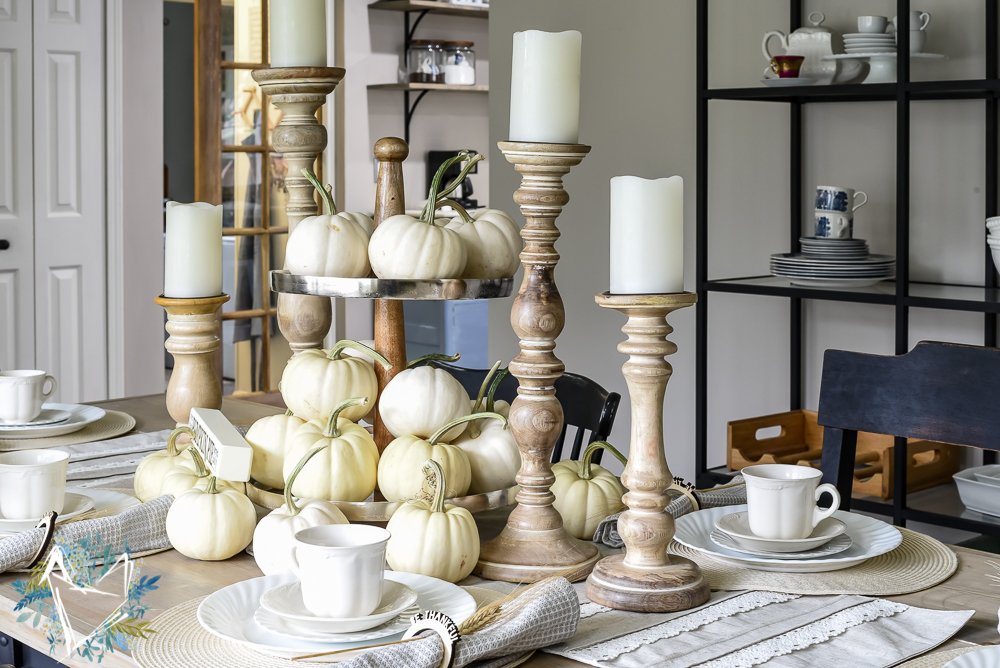 I added a linen tablecloth that I also found at Home Goods. I love the lace detail on the ends, you can find one similar here. Wood candlesticks at different heights add to the drama of the table, they can be found here. Or if you want to DIY a few, I have a tutorial here. Flameless candles add warmth and light without the worry of a mess. And a tiered tray with mini pumpkins are really the star of the show.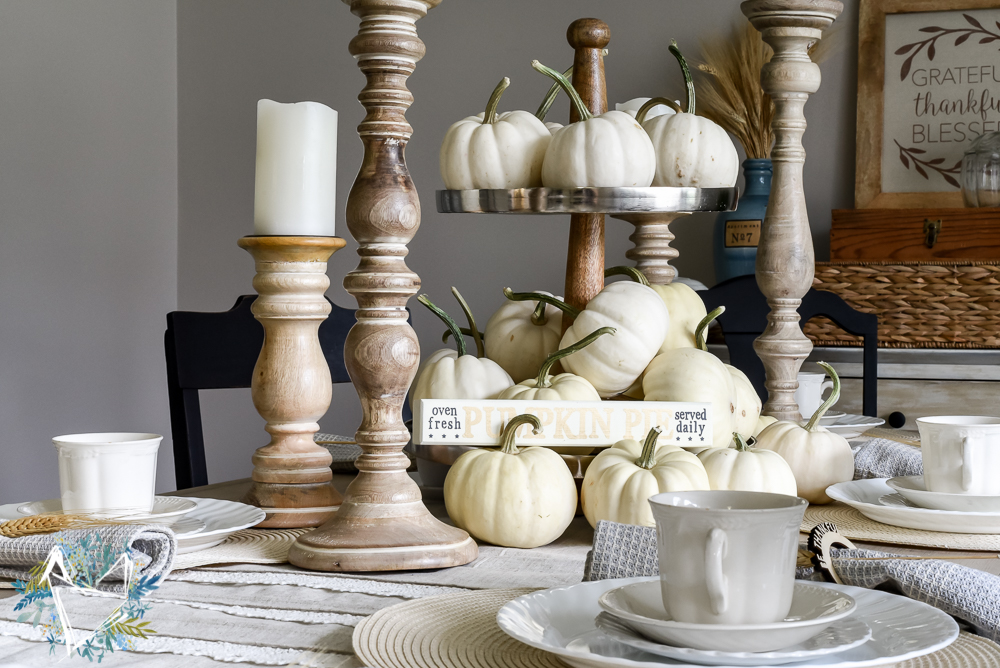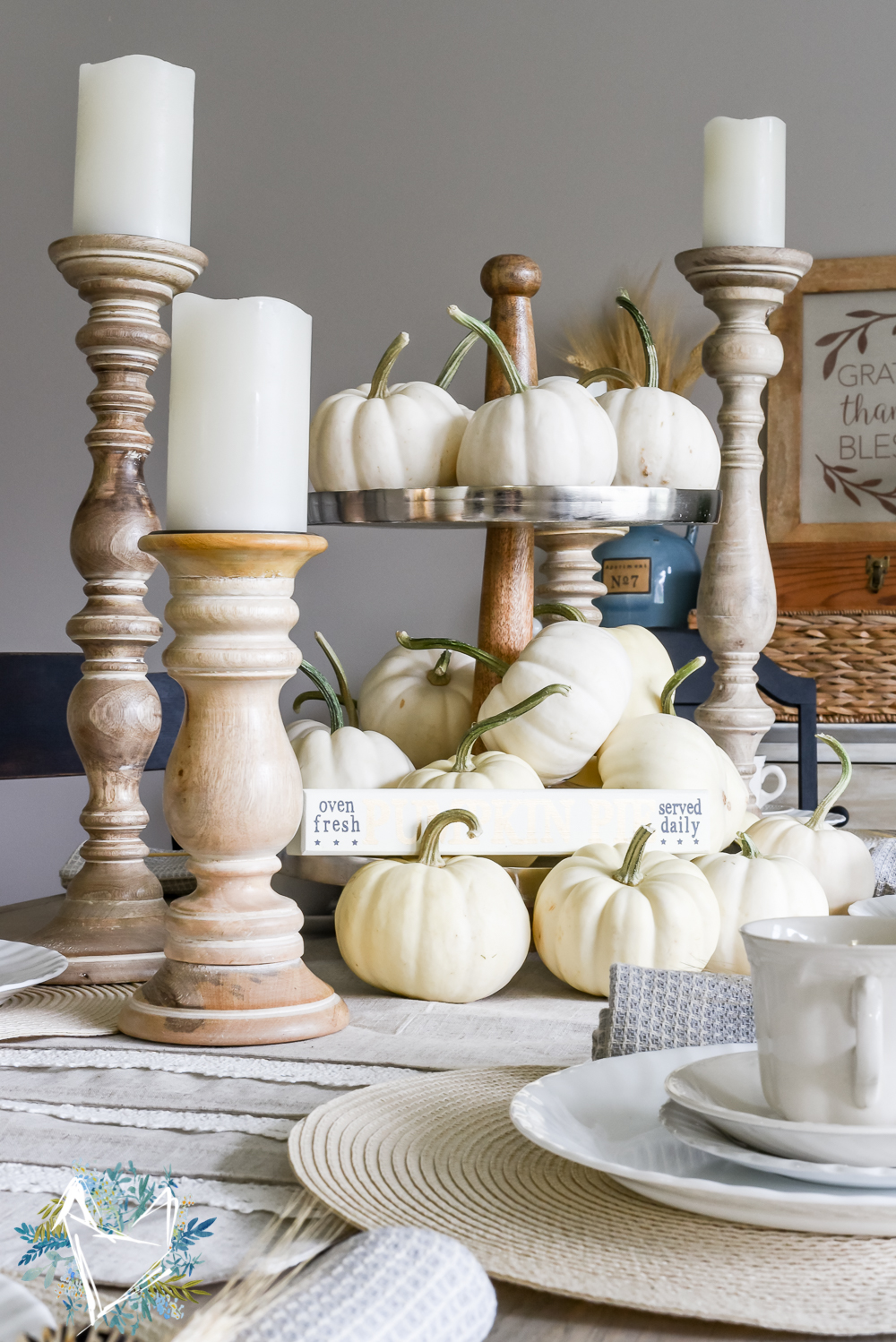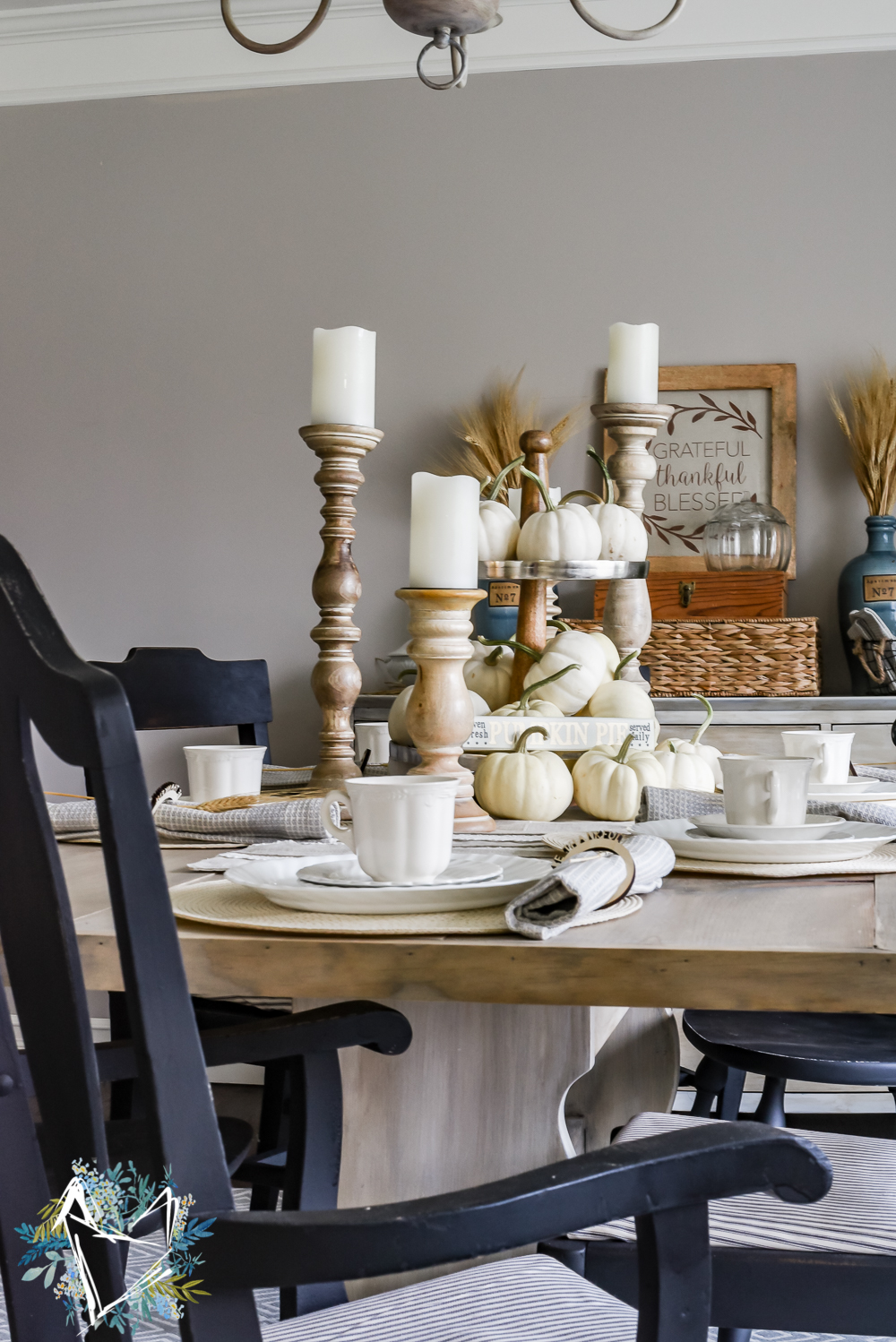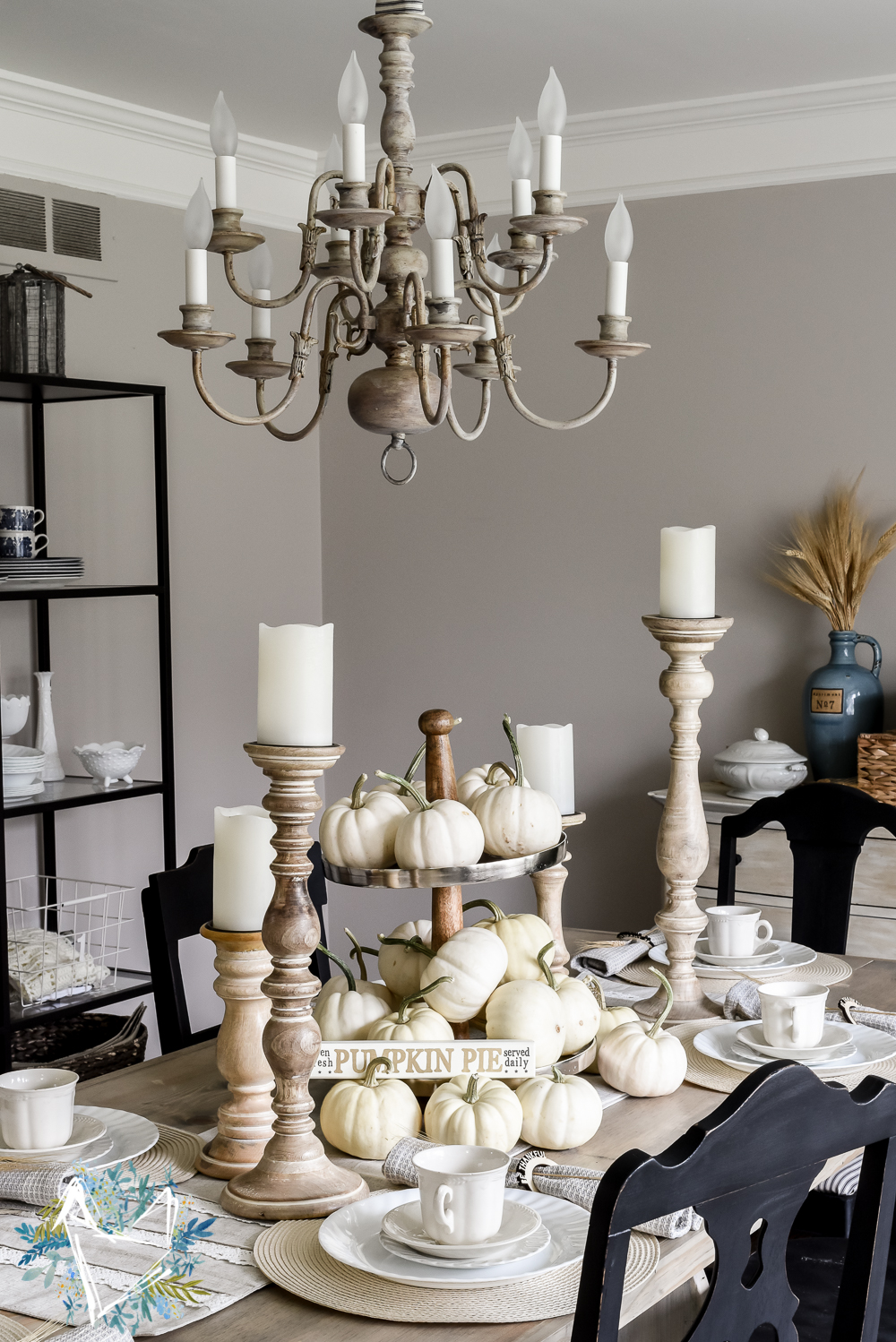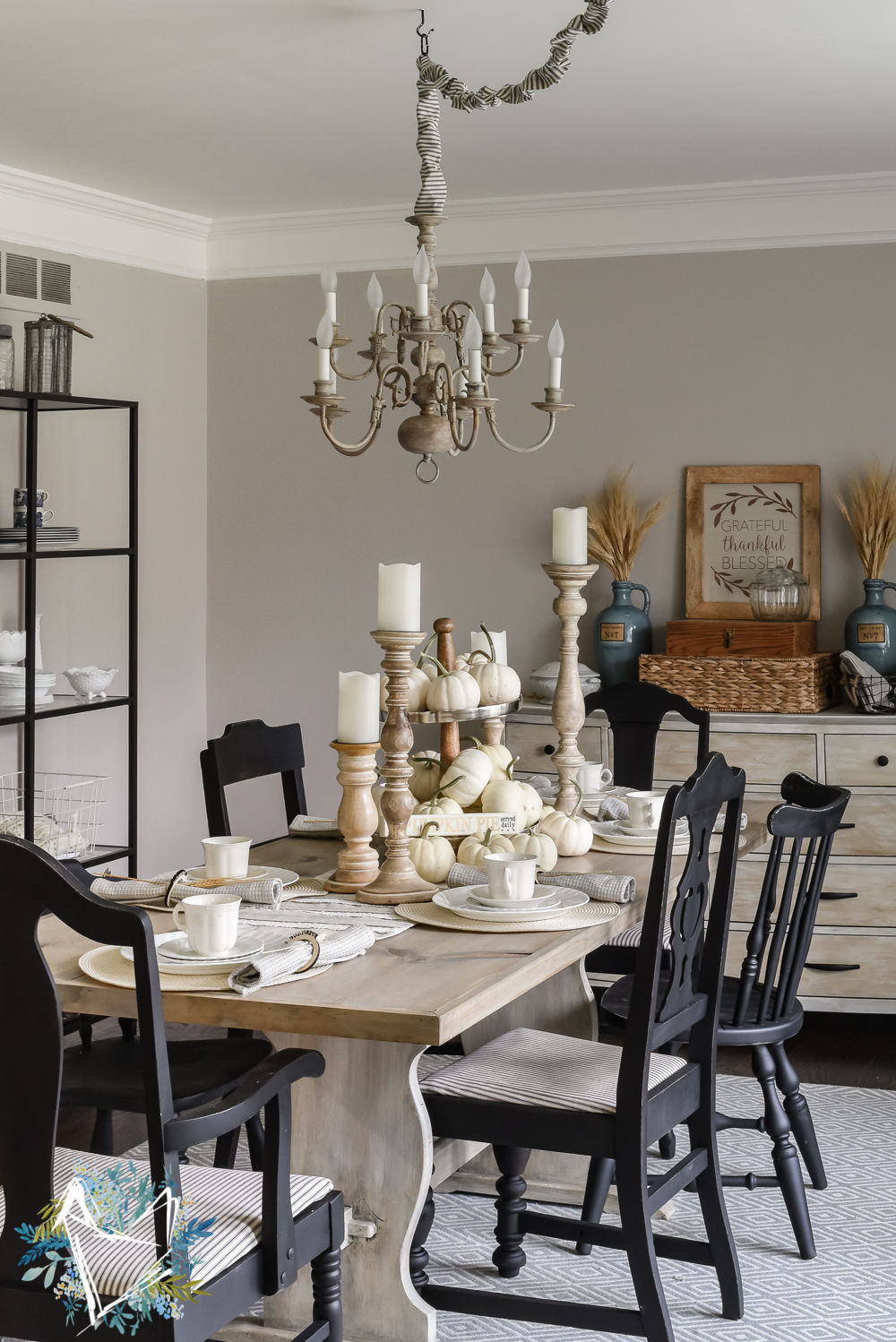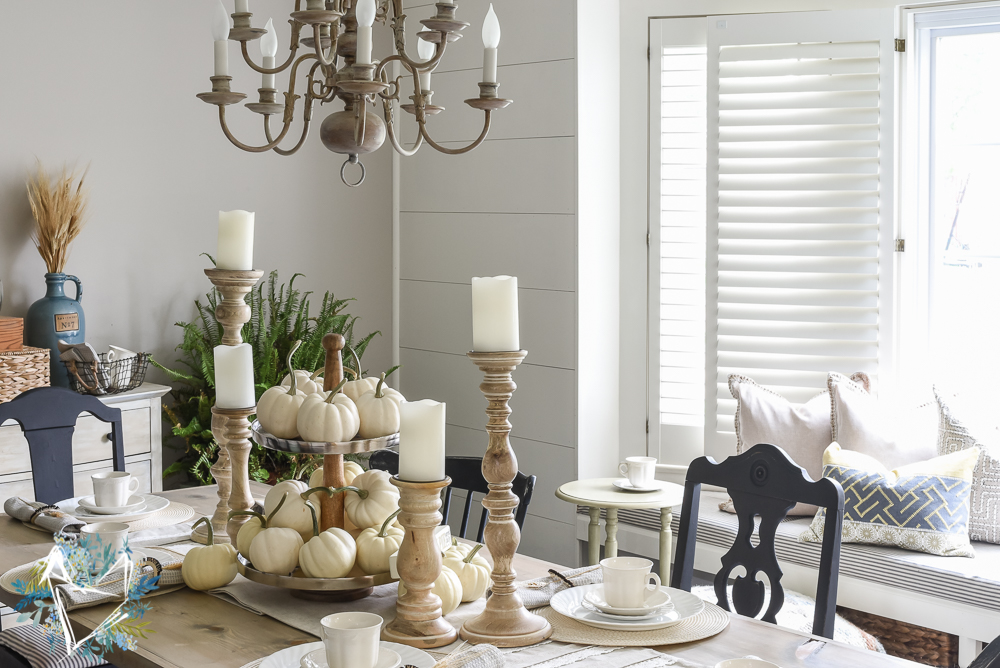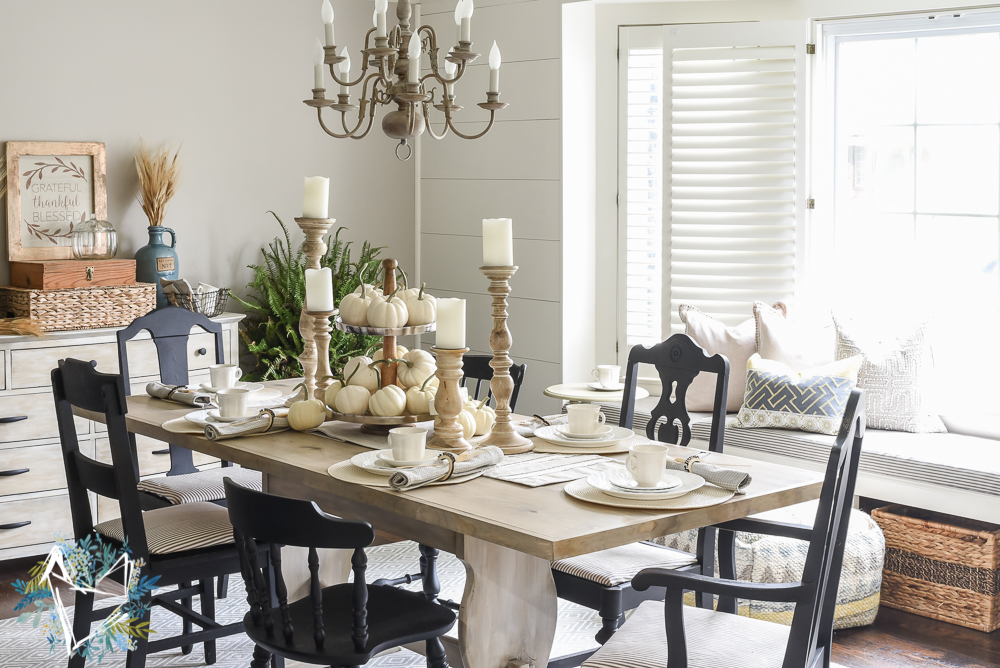 In not so dismal news, I had a chance to take a peek inside one of the houses I've been obsessing over. It's a complete mess, and we'll have to get it for next to nothing in order to make all the renovations work within our budget. But I'm keeping my fingers crossed that it works out in our favor. I'll keep you updated as soon as I'm able to share images of the inside with you!
All my best,
Crystal

Here are some items I found to help you recreate this thanksgiving Tablescape. If I could not find the exact item, I found similar items for you.
Click on the images to be taken to the products (affiliate links).