The new Season 4 of Fixer Upper has also introduced an entire new paint series to us Fixer Upper Fanatics. I'm talking about Joanna's new paint line, of course! Now, I don't know for certain because they don't actually give us any information on what paint she uses in her home renovations, but I suspect that she's using every opportunity she can to showcase her new line.
(This post contains affiliate links. This means I get commissions for purchases made through links in this post.)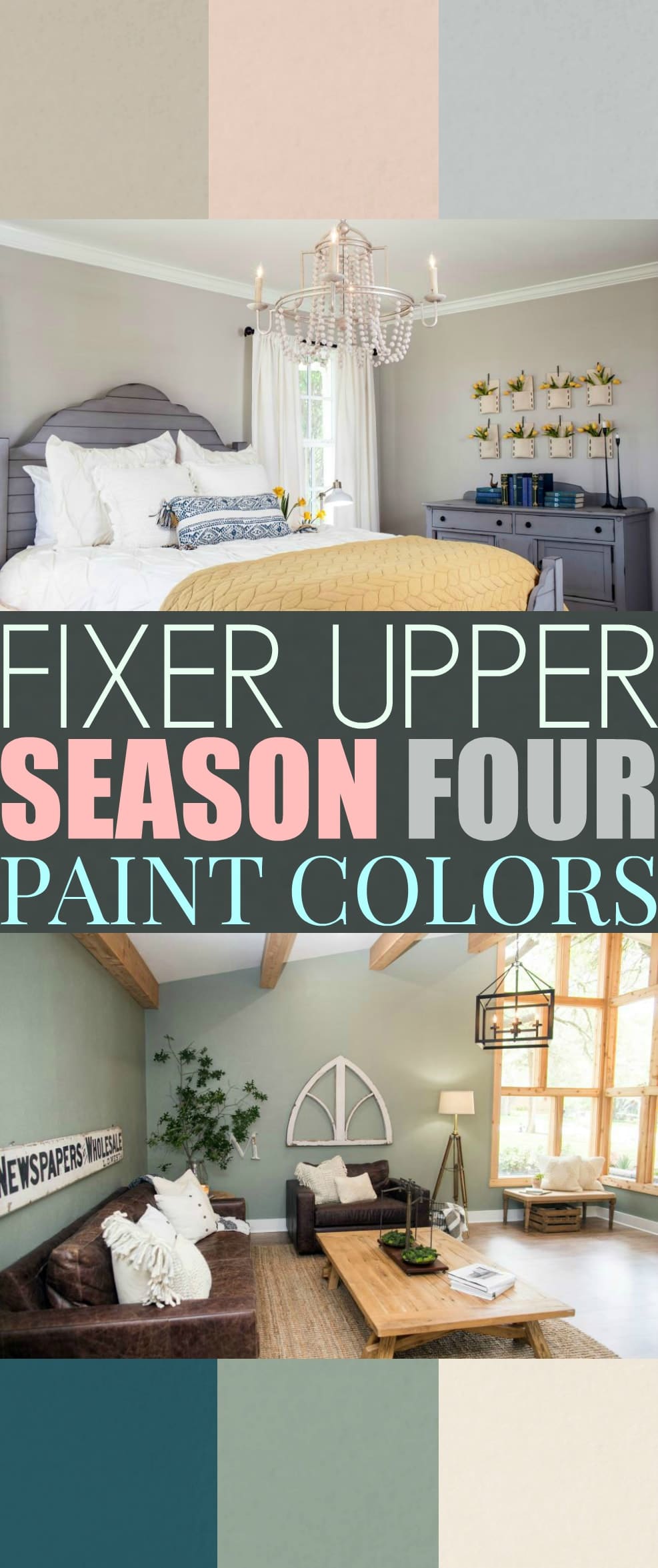 And I'm not just pulling that out of thin air, either. I've already put together an entire product source list from Season 4 Episode 1 [You can see that here]. So far Joanna has used her own line to furnish most of the house, and I even spotted her own wallpaper design in the new mudroom. So, it's only natural for her to use her own paint in these renovations too, right?
So today we're going to take a look at Season 4 and try to speculate what colors she has used in each room. Now, this isn't going to be perfect because paint colors always look different in photos, but I think I already have a pretty good sense of what she has used.
Let's take a look at Episode 1 first: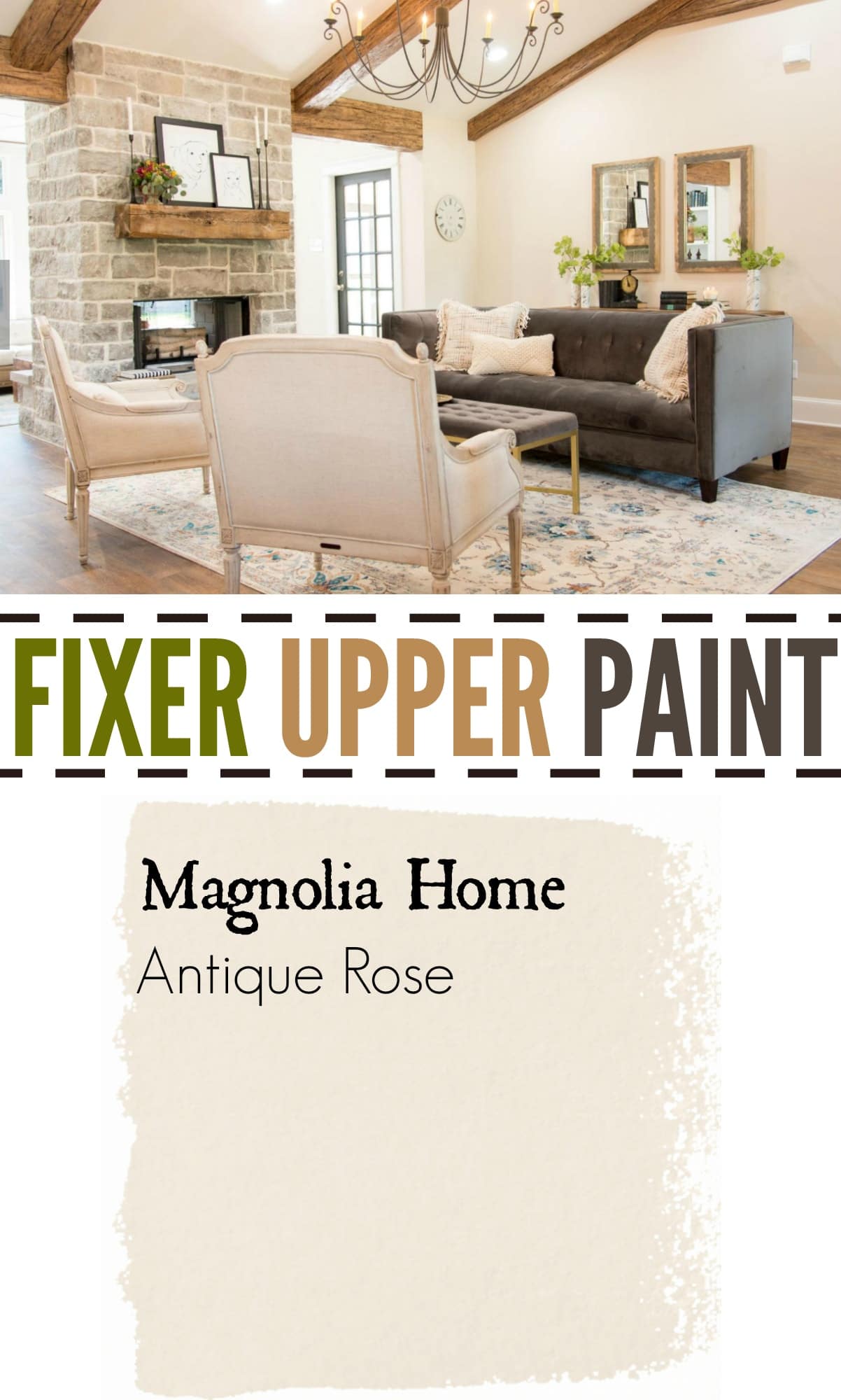 It looks like for this house she really favored a light creamy color in the main living space. Looks like there is a bit of pink undertone. My gut says it's either Soft Linen or Antique Rose. I don't think you'd go wrong with either of these two if you try to recreate this look. You can see all the products from this room here.
Moving on to the mudroom. This is where I told you she used her own wallpaper. I would bet she used Blackboard for the board and batten. You can see all the products from this room here.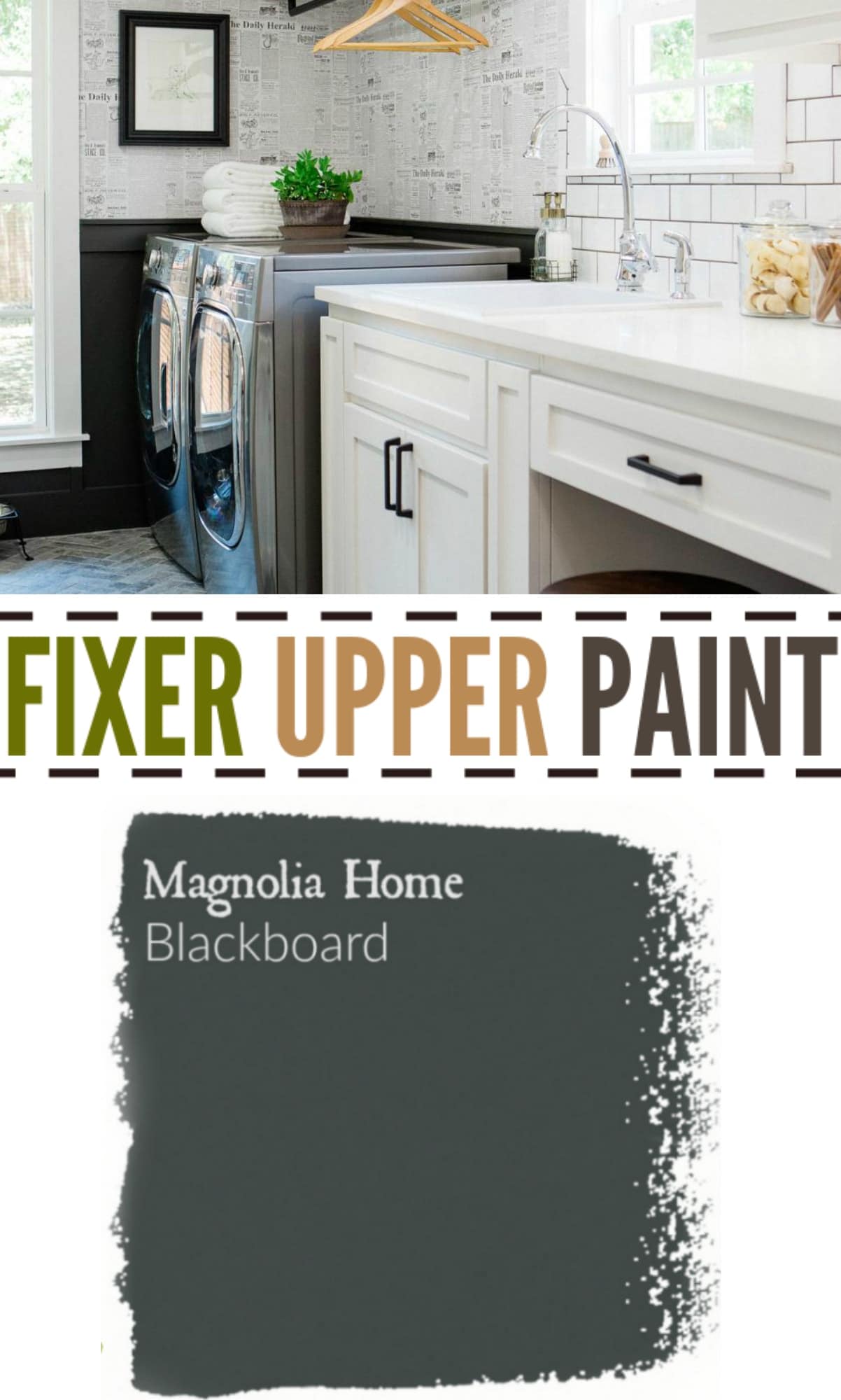 The Master Bedroom has a pink undertone once again. I'm gonna go with Soft Linen for this one. I really think she favored it this color in the house.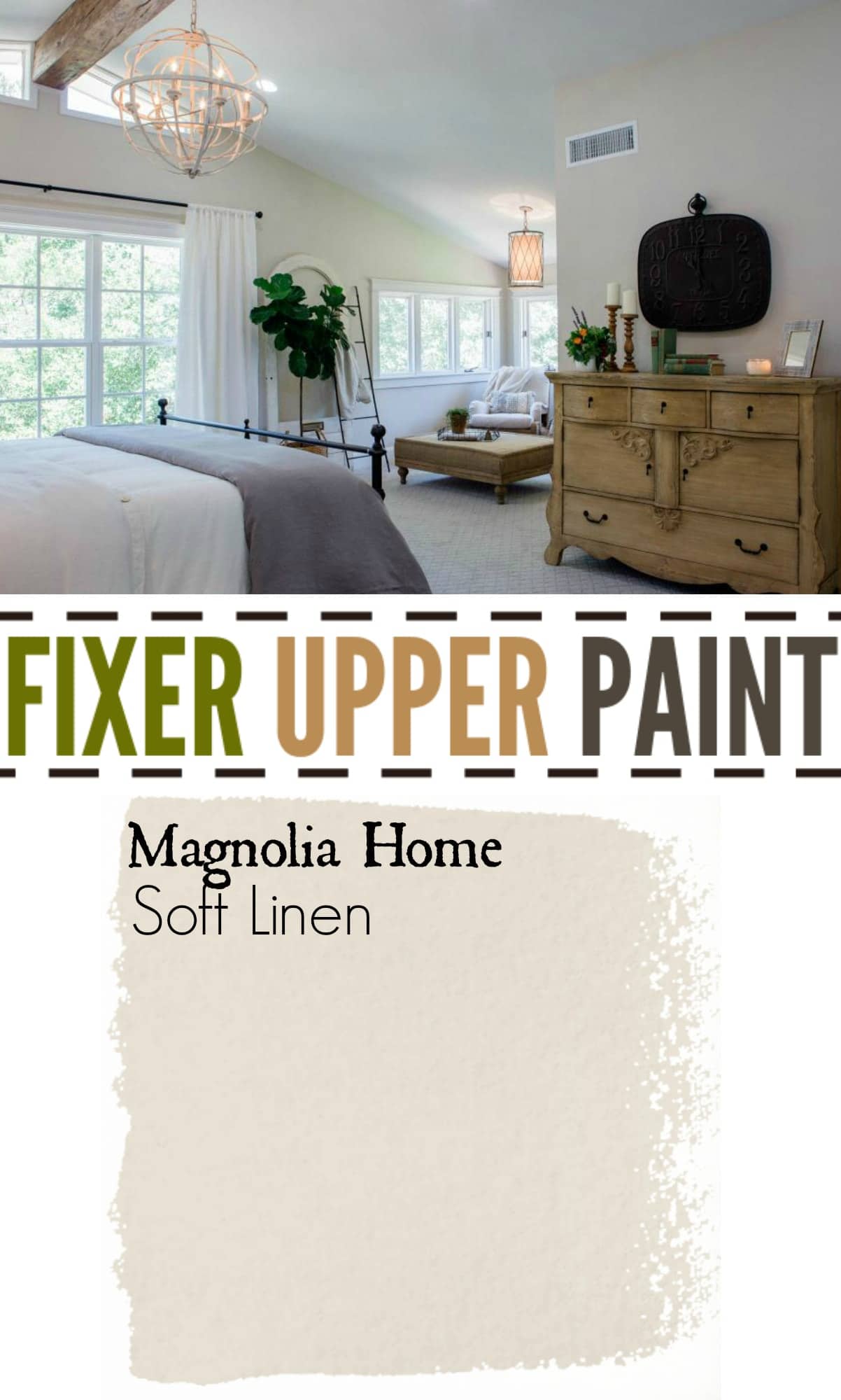 The bathroom is more of a gray. In some pictures it looks lighter, but there is still contrast between the board and batten and the wall. I think this picture gives the best idea of what the color really is. With that, I'm gonna say True White on the board and batten, and Cupola on the walls.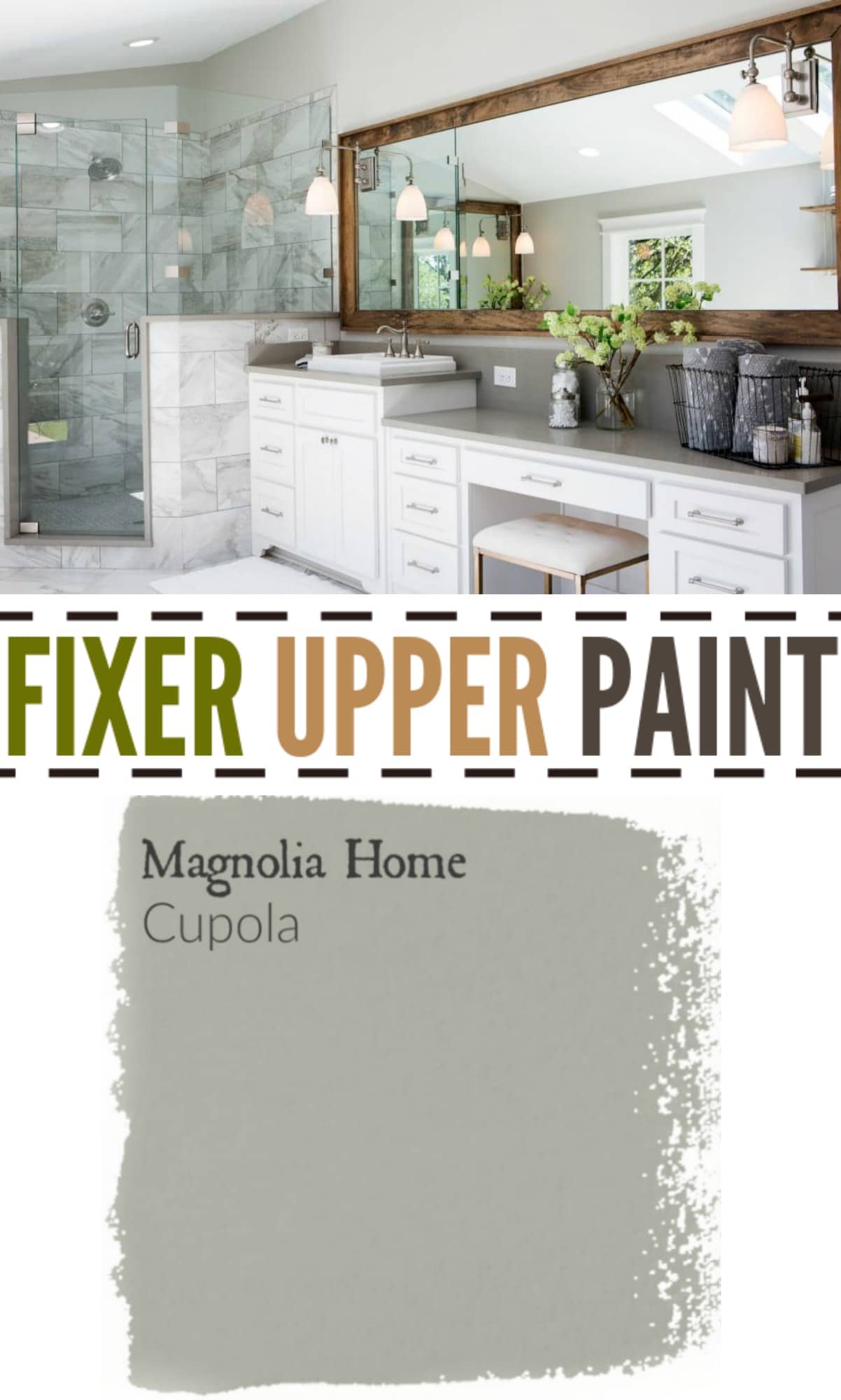 Episode 2:
The paint in the main living space of Fixer Upper Episode 2 was kinda tricky for me. I'm not sure if I got it quite right. I think because of the really obvious green tones I'm gonna go with Clean Slate, but in some pictures it looks like it could be Olive Grove, which is a paint that has even more green tones.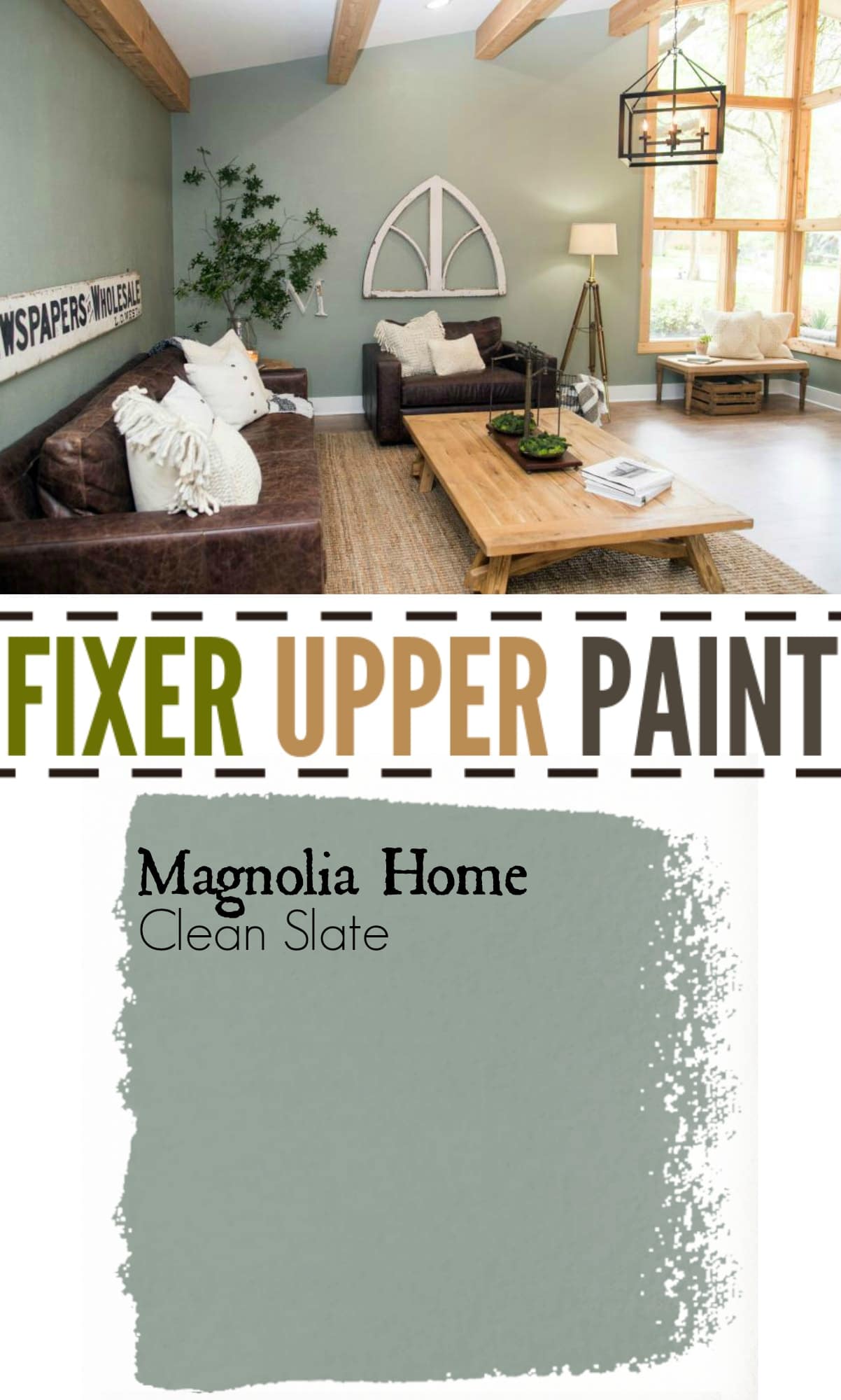 The kids bedroom was such a fun room. I would love to recreate that scalloped wall one day soon! But there's no doubt in my mind that this sweet pink is Ella Rose!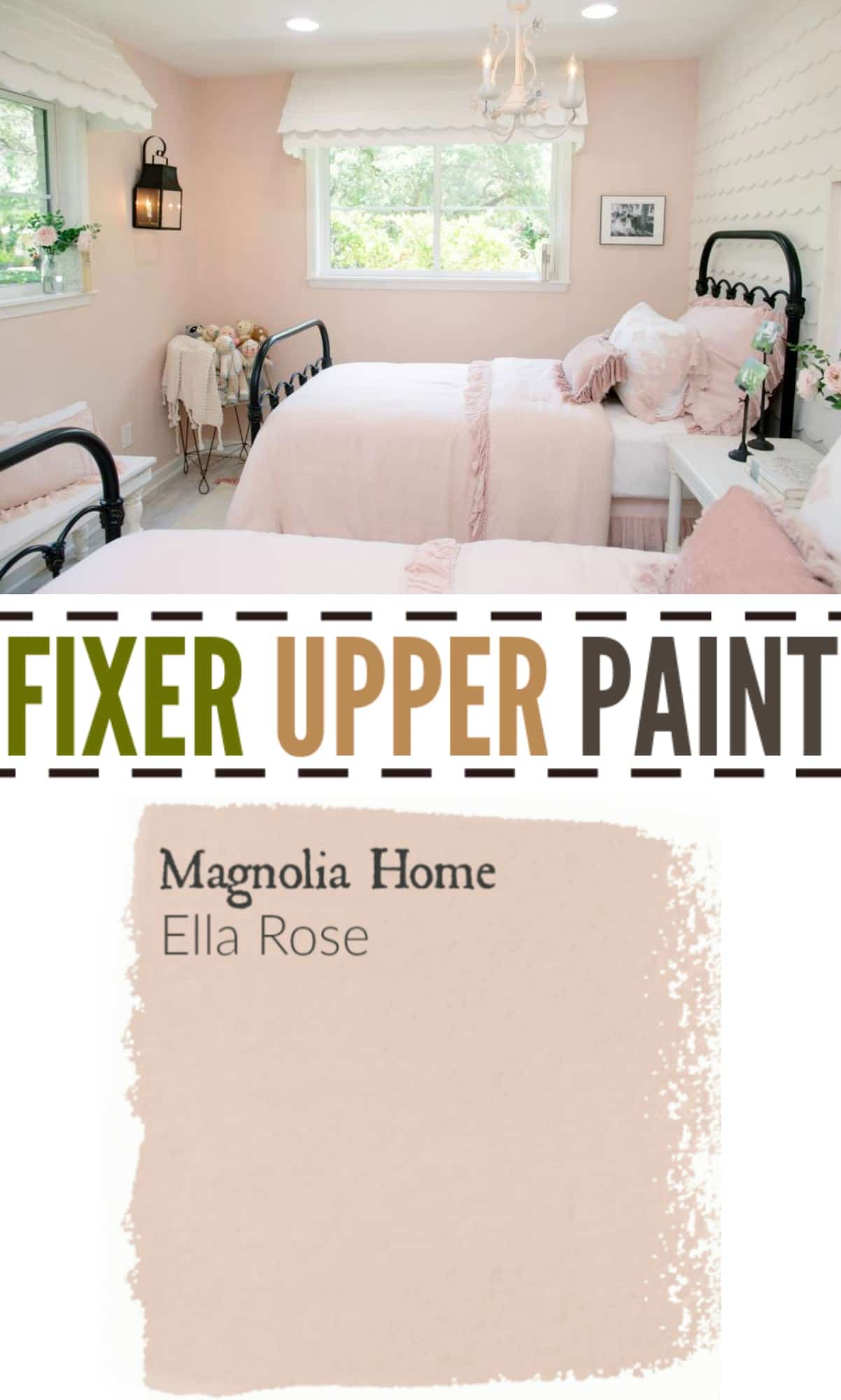 Now, the boys room has mostly lathe, but there is a small wall of a deep peacock blue that really pops. In some pictures it looks more navy, but I think there's enough of a teal element to call this one Under the Stars.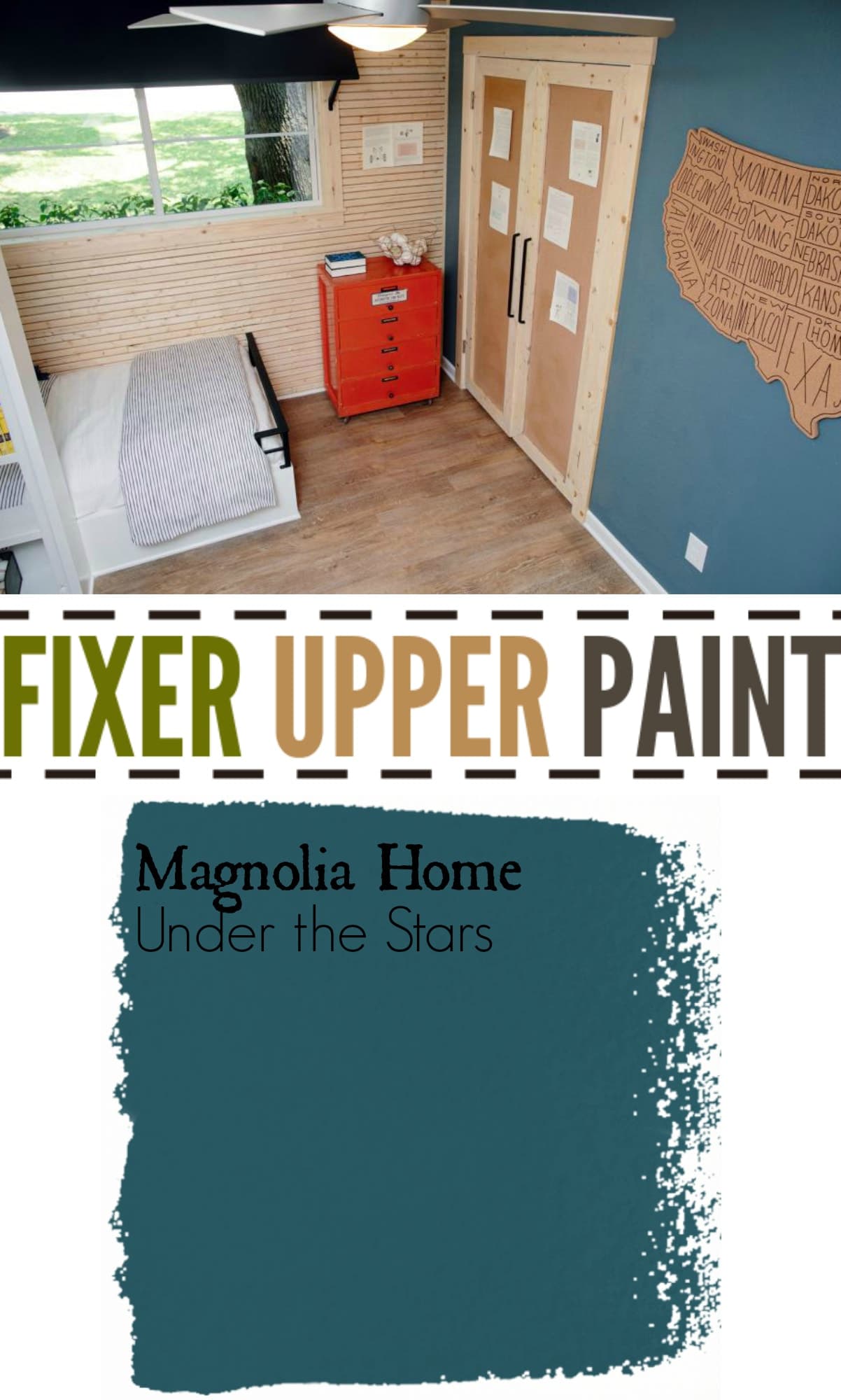 Episode 3
I had no doubt in my mind when I saw the main living space in Fixer Upper Episode 3 that this was Loft. A soft silver gray is a spot on description of this gorgeous hue.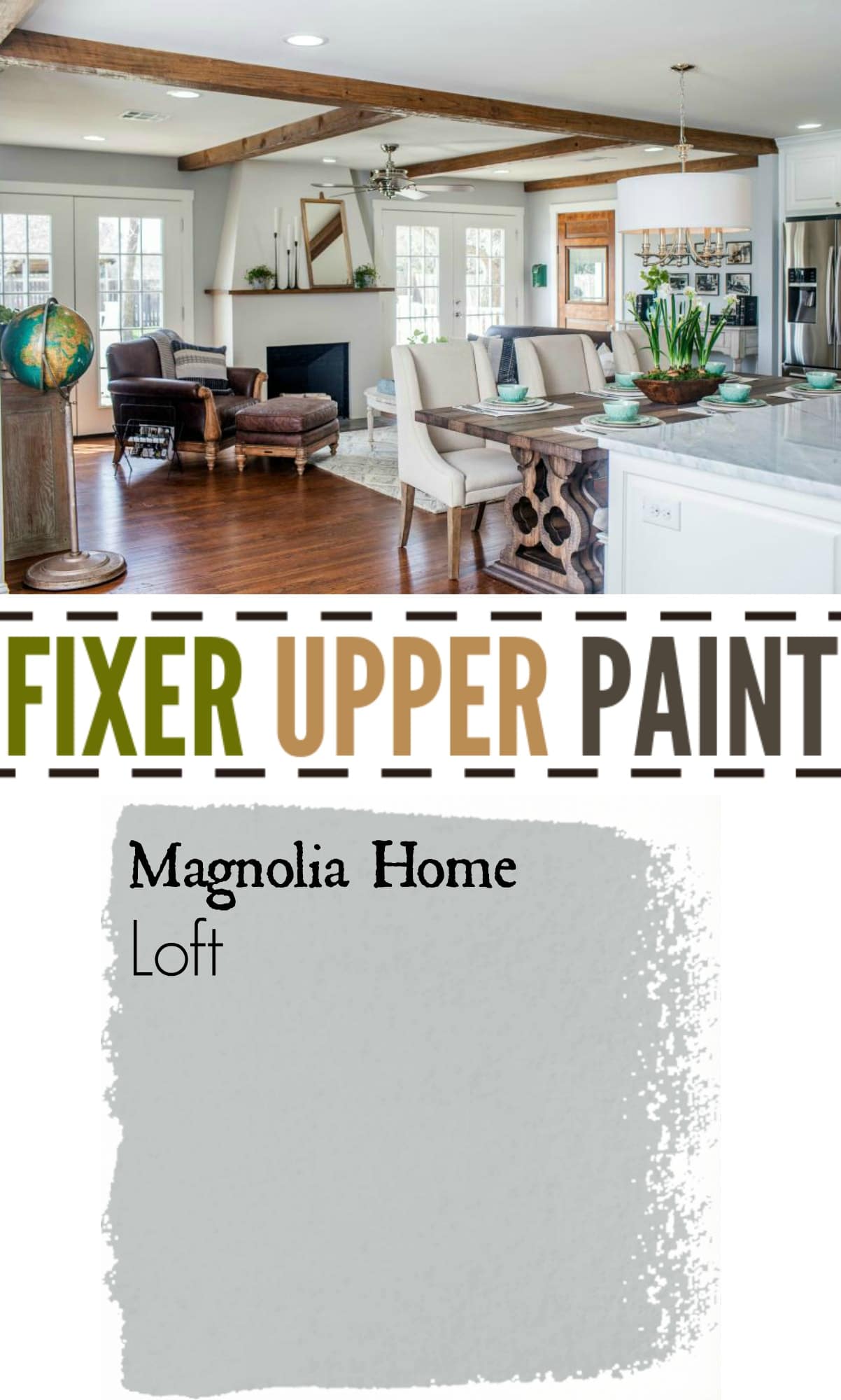 The Master bedroom has a gorgeous color palette! Lots of dreamy creamy colors that are so soft & easy on the eyes. I'm in love with the choice of paint against the pretty yellow pops and the blue gray furniture. this wall color I'm gonna say is Solid Wood, and I think the ceiling is also painted in a lighter shade that compliments the walls.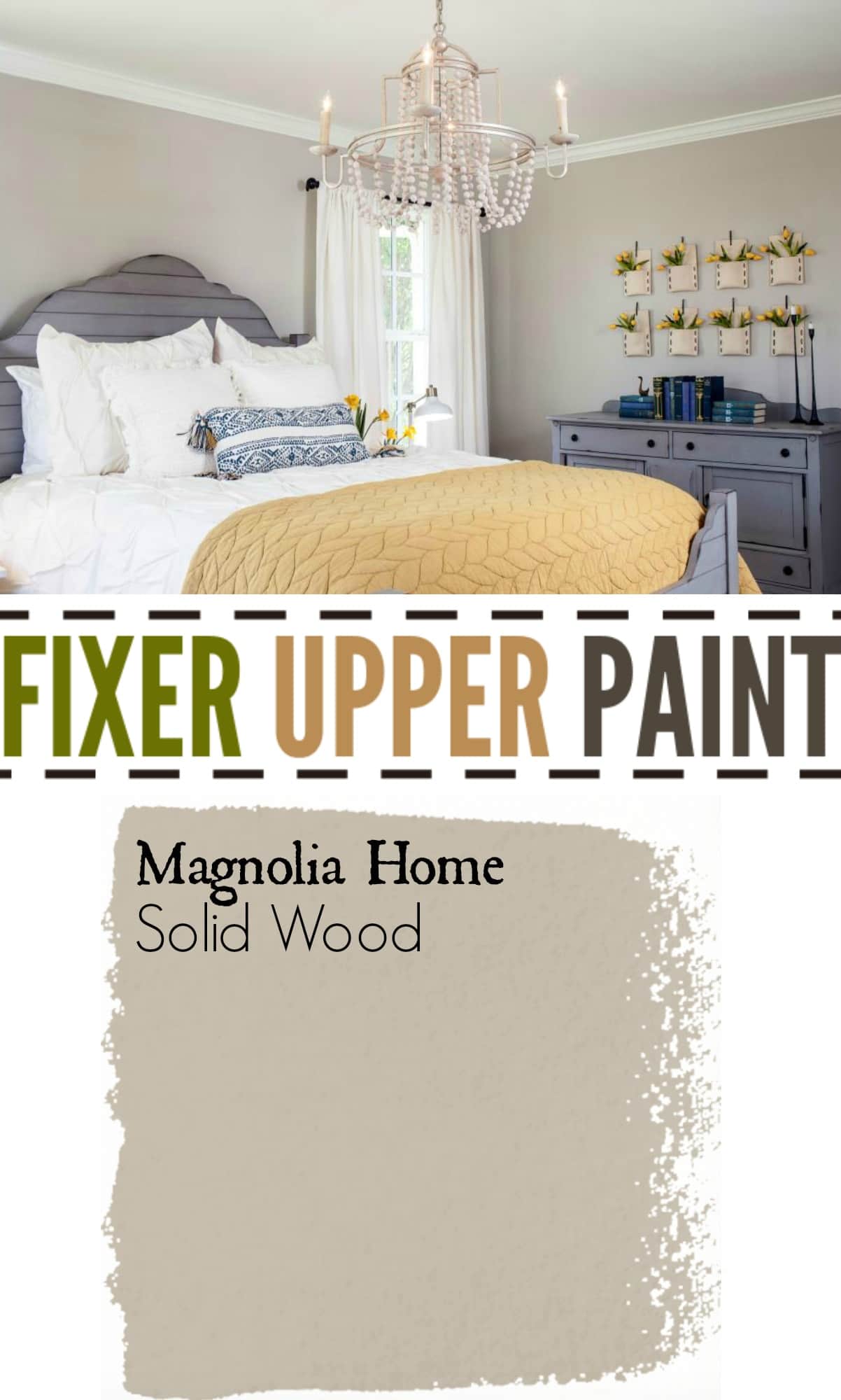 The bathroom has a sweet creamy white, with a little hint of pink. "An oatmeal white with peach accents" is the description for Soft Linen. It seems as though this one is a favored color this season!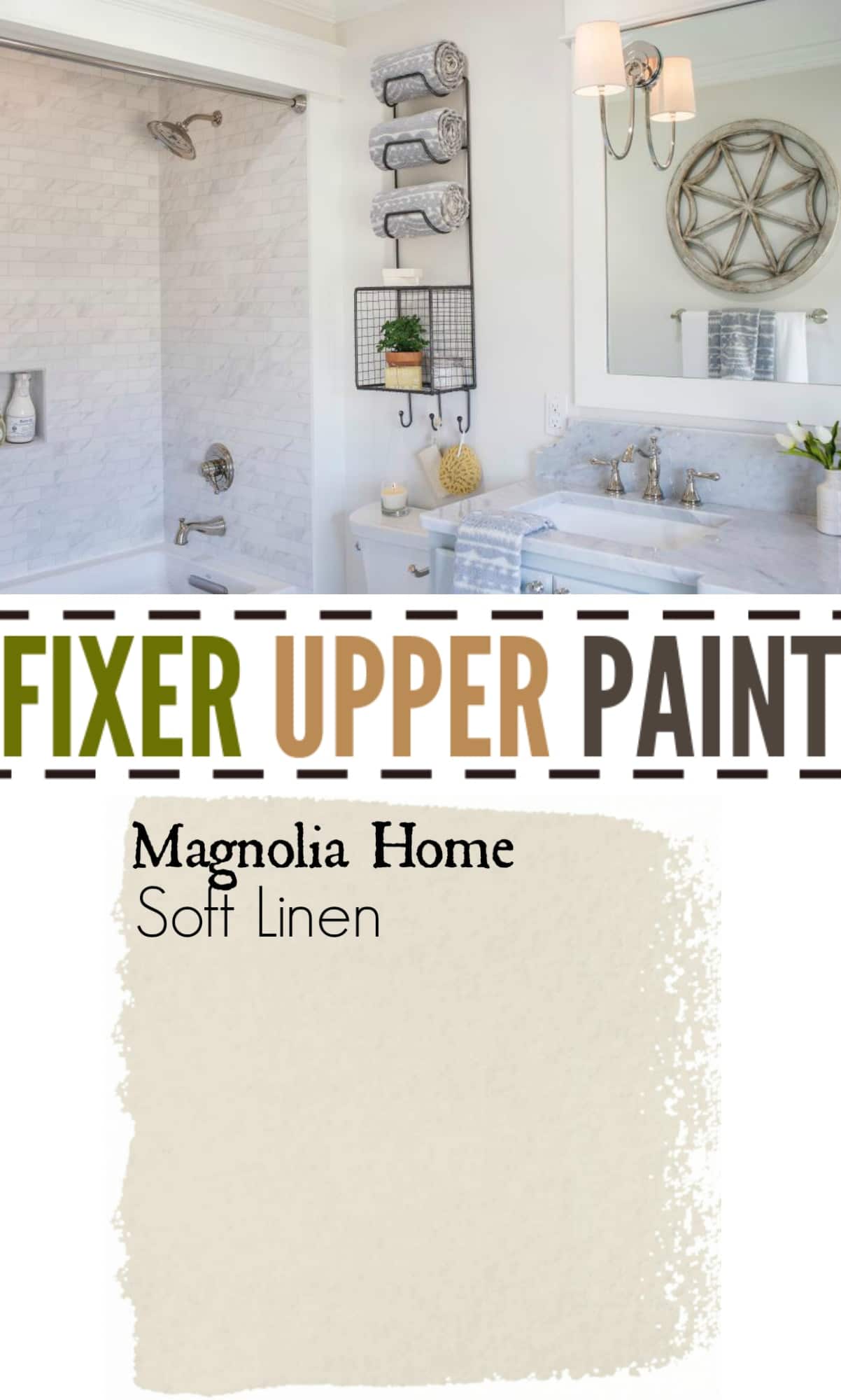 So we ran through all 3 episodes of Season 4. It was fun to try to guess which colors Joanna used for her Fixer Upper houses. Check back after each episode to see what paint colors I've guessed & try to guess some yourself! I wonder if they'll ever tell us what they used!
As always, try out samples of paint in your own home before buying the gallons. Paint always looks different in each home, even in different rooms. And since this was my best guesstimate, I suggest you check out all their different paint colors and see if you can decide for yourself what the real paint colors are!
Check out all of Joanna's paint line [here]. And you can see my best guess Magnolia Paint color matches to Benjamin Moore in this post [here].