Isn't ticking such a quintessential farmhouse fabric? It has the perfect blend of casual style, vintage charm, and a neutral color palette. When we decorated our cozy covered porch, ticking fabric was a no-brainer for our swing cushion cover. Then, when it came time to plan spring parties and summer BBQs, I knew that farmhouse cloth napkins — in a ticking print — were an item I wanted to add to our linen collection.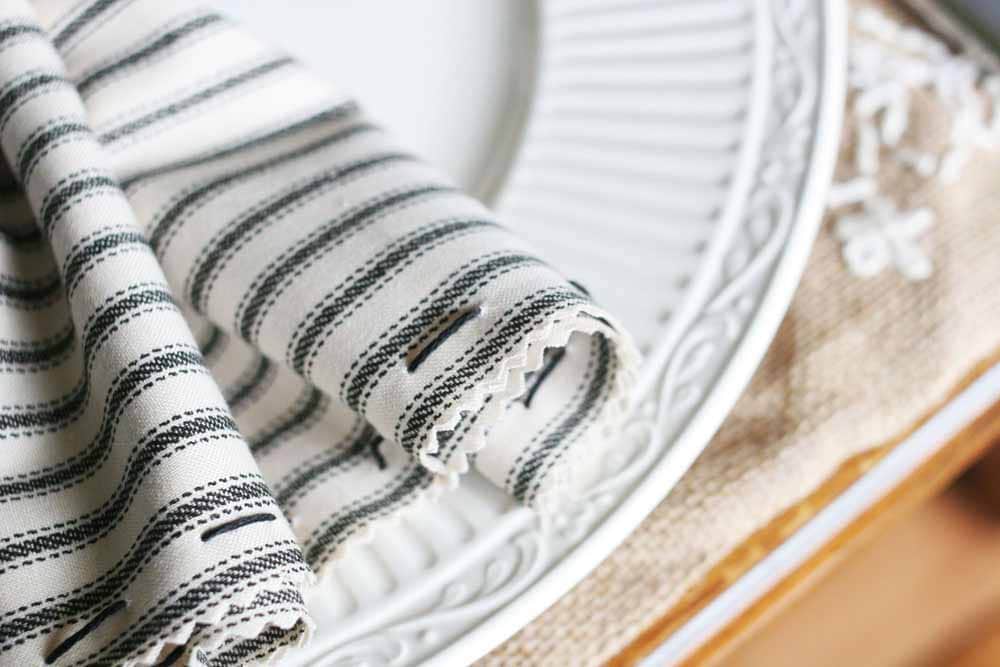 (This post contains affiliate links. This means I get commissions for purchases made through links in this post.)
Supplies: Farmhouse Cloth Napkins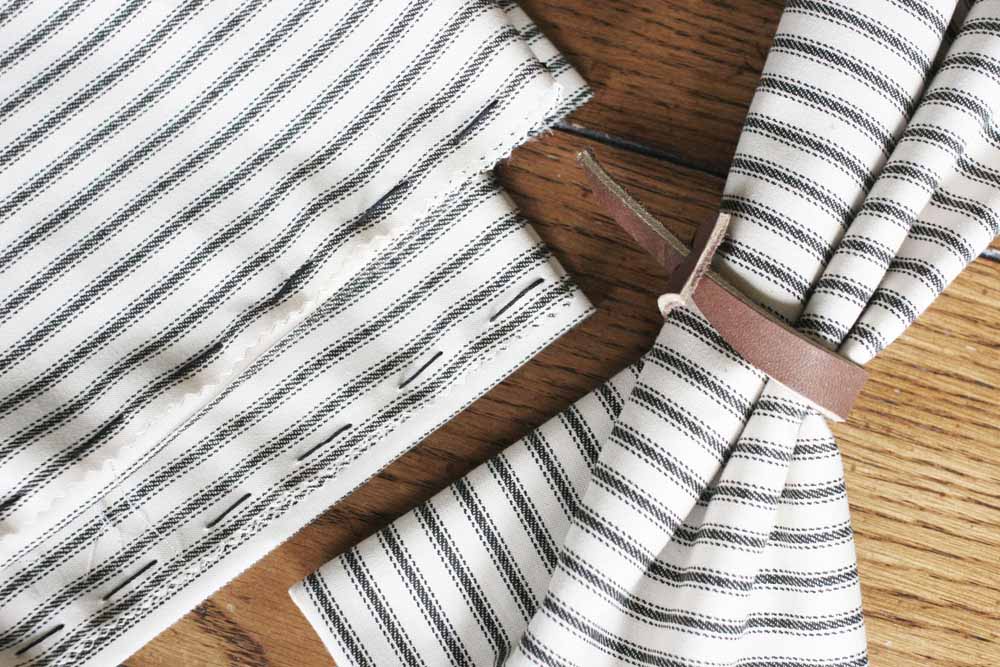 Instructions: Farmhouse Cloth Napkins
First, cut the ticking fabric into 34″x17″ rectangles.
Next, fold each rectangle in half in order to create 17″x17″ squares.
Stitch a line of floss thread along 3 sides of each folded square, approximately .5 in from the edge (skip the folded side). If you'd like, you can mark a guideline, but I simply eyeballed it.My stitches are approximately .75″ in length, but again, no need to aim for an exact measurement. There is charm found in the imperfections of vintage decor.
Once stitched, use the pinking shears to add a jagged edge along the 3 embroidered sides of the cloth napkin.
Finally, fold or roll the napkins as you'd like. I wrapped our farmhouse cloth napkins in handmade leather napkin rings.
Set a Farmhouse-Style Table
Now you're ready for your next spring party or summer BBQ.  Several of my farmhouse table go-to's are burlap placemats, wide-mouth ball jars (for glasses), and simple white plates.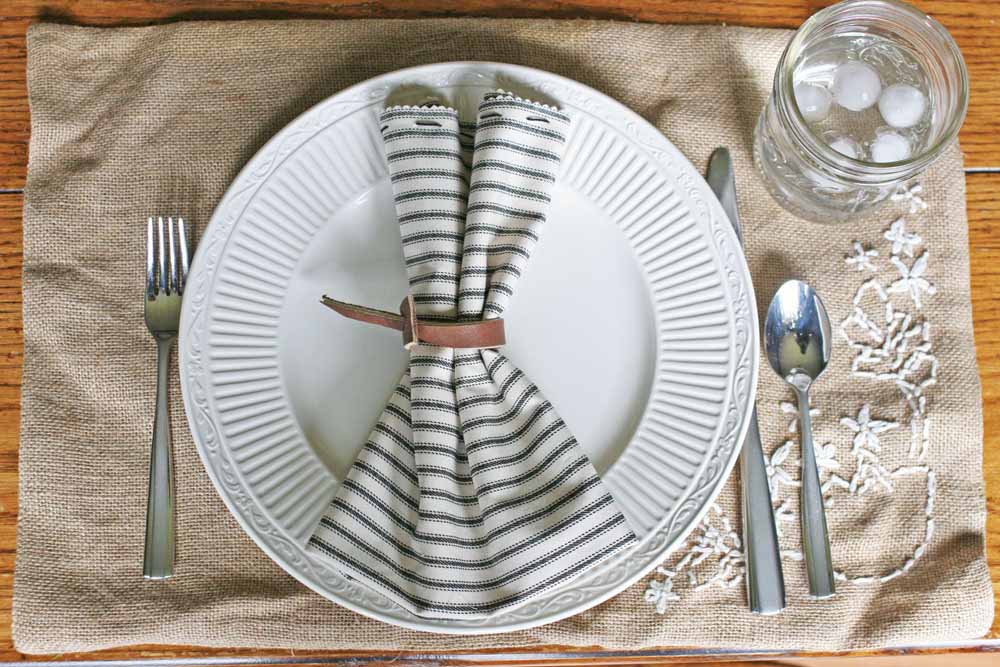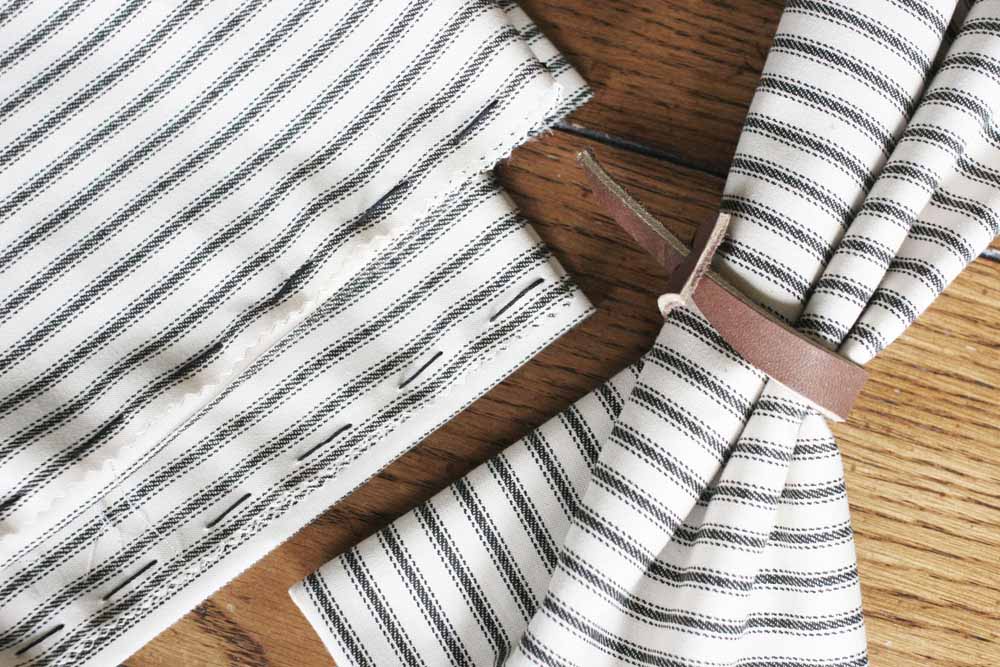 I had to add some casual leather straps as DIY napkin rings (I've been on a leather craft kick, lately — see all my leather projects here). Leather napkin rings are a super easy project, find the details in this post.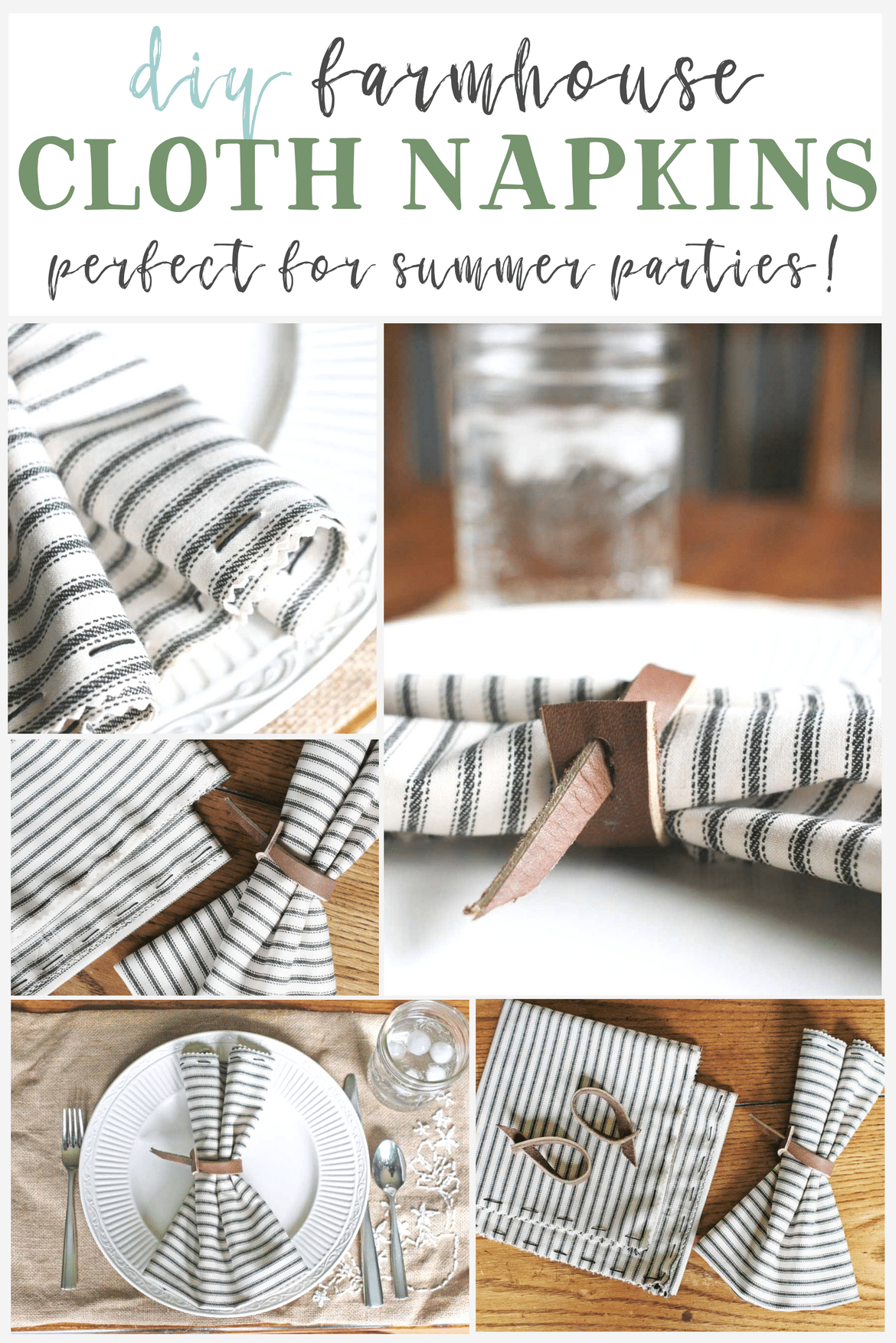 If you love setting a pretty table, also check out Leslea's spring table, a summer pineapple party, and a patriotic tablescape (perfect for 4th of July and Memorial Day BBQs).
Happy Entertaining,
Lora Green of Craftivity Designs

Would you like to see more from Craftivity Designs? Check out my DIY leather napkin rings, pineapple party ideas, and summer luau printables.
See all my posts on the Weathered Fox by clicking here!