Whenever the weather changes, I have to sudden urge to do some virtual shopping! Yesterday felt like fall to me. I know it's not quite fall yet, and believe me I'm not pushing for it. In Michigan when fall hits you know winter is coming shortly after. And winter likes to stay for a very very long time. Like one of those guests who overstays their welcome. So anyway, I'm getting ready to change out my living room decor. And the easiest way to do that is to buy different pillows for our couch. So here is a round up of the best neutral fall pillows I could find.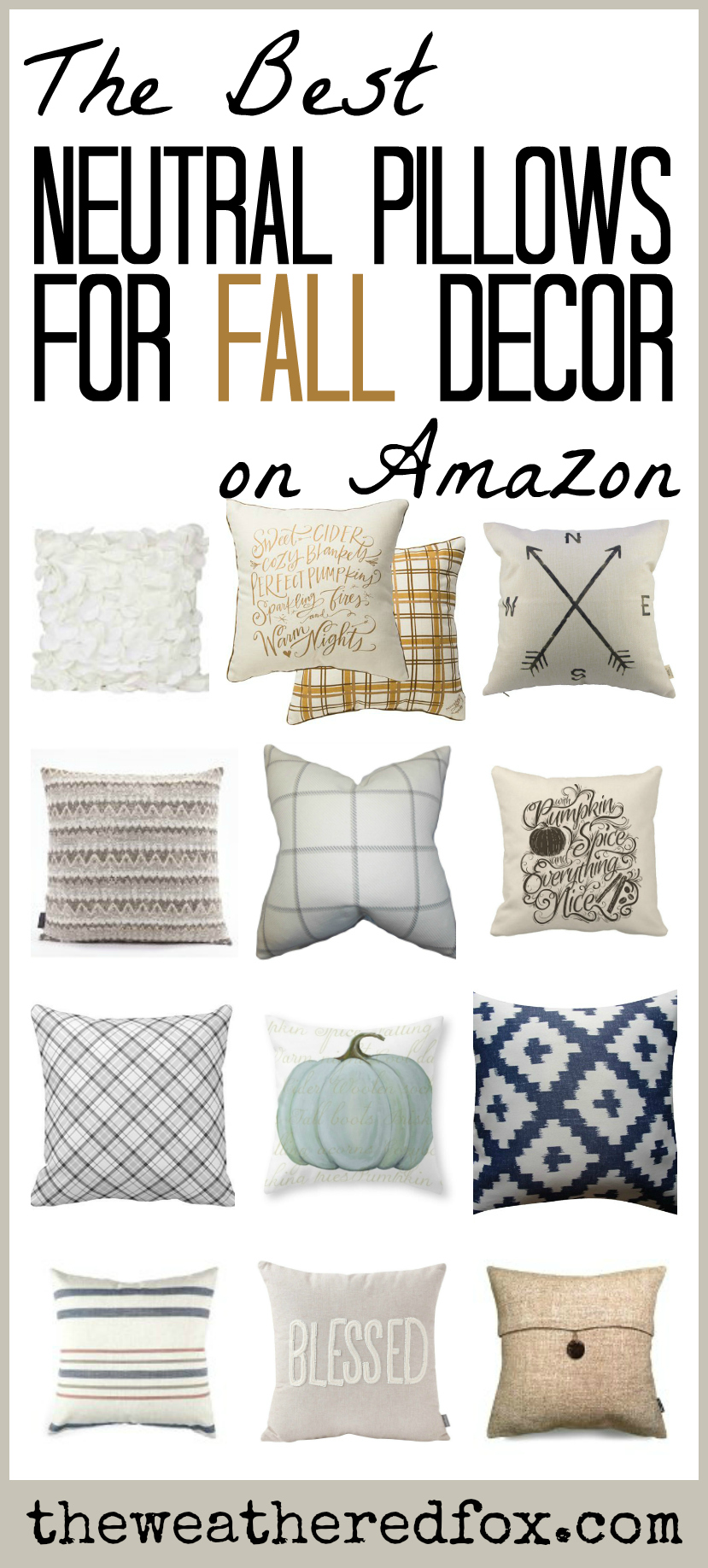 Like I mentioned in this post about decorating for the seasons on a budget, the best way to save money is by purchasing decor that fits your color scheme. So I chose to round up neutral fall pillows. Many of these pillows can even be used all year long. All you'd need to do to make them fit into your seasonal decor is add a few pillows or throws in a coordinating color scheme. This year I'm really liking the yellow and blues together with brown. So I chose a couple of pillows that I could throw into my year long decor to add just a hint of fall decor. I think my favorite of the neutral fall pillows is the one that has the scripted 'sweet cider' written on it.
The Best Neutral Fall Pillows on Amazon
Click on the images to be taken to the products (affiliate links).
I hope you like these Neutral Fall Pillows as much as I do!
(This post contains affiliate links. This means I get commissions for purchases made through links in this post.)
If you like this Neutral Fall Pillows Post, you may also like these: