If you are anything close to a normal human being who isn't hiding under a rock, you probably have heard of the DIY and design power couple taking the HGTV and Pinterest world by storm. Yea, I'm talking and Chip and Joanna Gaines.They had us at Shiplap.And now if you were a person who wasn't completely convinced of the Farmhouse feel, you are now! Maybe you're itching to get that signature Fixer Upper style in your home. And now maybe you're looking everywhere for some Fixer Upper lighting!
(This post contains affiliate links. This means I get commissions for purchases made through links in this post.)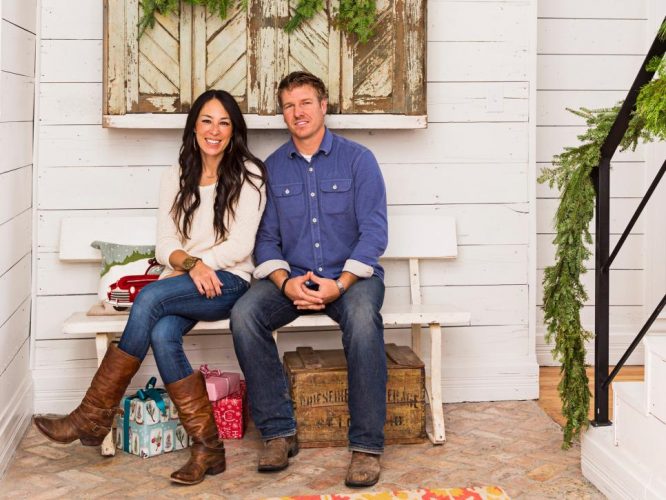 You're secretly scouring the net, looking for  deals so you can refinish your own house and tell all your friends that your bff Jo Jo helped you with the design plan.
yea. me too.
Well I have come to your rescue. I have created a mixed list of exact fixtures and  look-a-like lights from all over the web to help you achieve that Fixer Upper look.
Yea, I went through every. single. Fixer Upper episode to evaluate and organize  Jo Jo approved lights, and I'm sharing a ton of look-a-likes in each design category.
I love you that much.
So sit back, grab your coffee, and scroll through the ultimate list of light fixtures with the perfect amount of shabby and chic, industrial and farmhouse, old and new that is Joanna Gaines' style. Try not to swoon.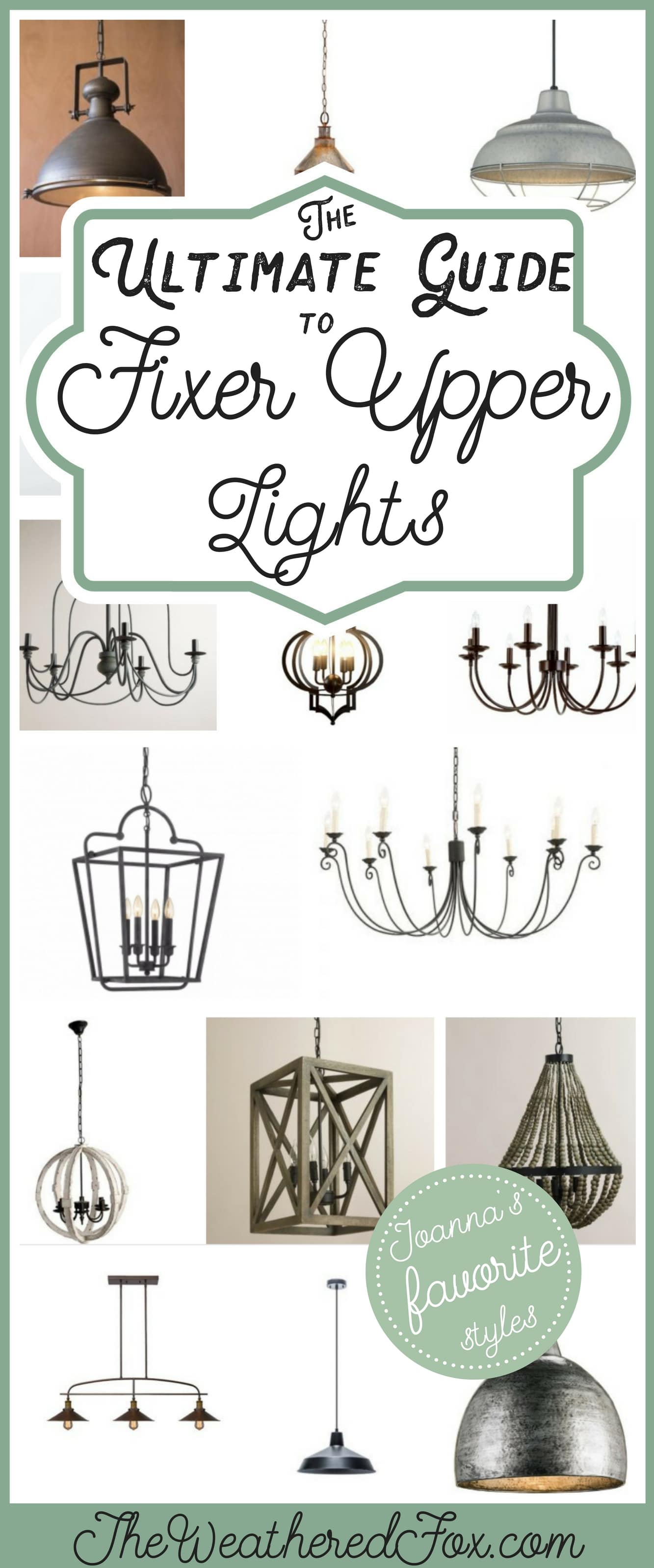 How Joanna Chooses Lighting
Joanna typically chooses light fixtures in 5 basic styles:
Wood Fixer Upper Lighting
It's no secret that Joanna loves to incorporate wood into her design. One way she does this other than hardwood floors, is by adding light fixtures that are wood, or have wood tones to them. She loves incorporating fun wood chandeliers to offices, kitchens, and dining rooms alike. Here are some great Fixer Upper Style Wood Chandeliers!
Click on the images to be taken to the products (affiliate links).
2. Industrial Fixer Upper Lighting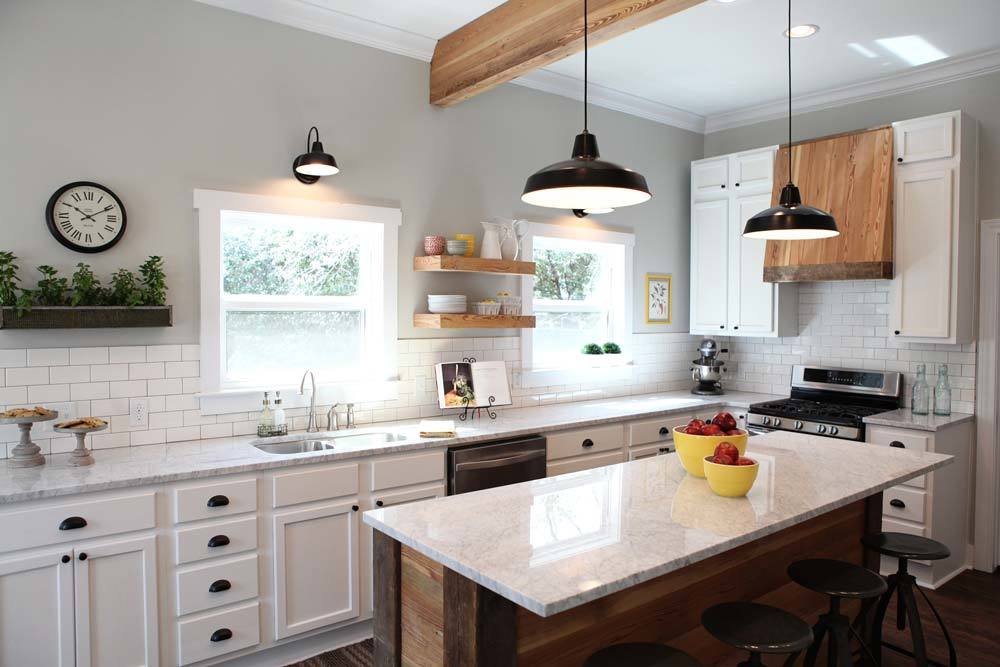 Without an industrial flare, it just wouldn't be a Joanna Gaines design. Depending on your style, you can add hints of industrial style, or go all out. Joanna uses  galvanized and black metal lights, and sometimes even makes her own light fixtures from other materials to capture the industrial look. Here are some great Fixer Upper style industrial chandeliers!
Click on the images to be taken to the products (affiliate links).
3. Antique Fixer Upper Style Lighting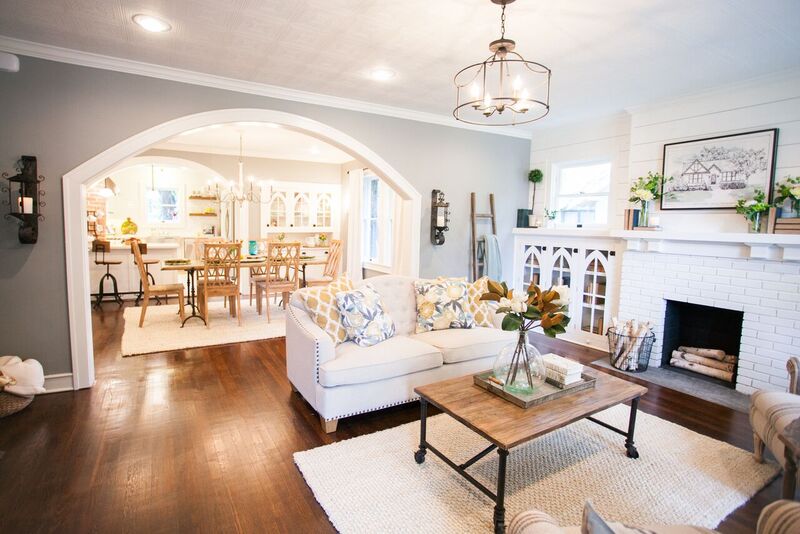 There's something about mixing in the old with the new to make a house feel like a home. Joanna often uses chandeliers that have the antique look to bring that 'lived in' feeling back to the new design. And if you're trying to capture the farmhouse feel, these lights are right up your alley. Every farmhouse needs a little antique in their chic. These antique style Fixer Upper lighting ideas can be used in your dining room, kitchen, bedroom, or even a children's room. Joanna has even used this antique lighting style outdoors under a pergola to add a bit of glam. Here are some great antique fixer upper style lights for you!
Click on the images to be taken to the products (affiliate links). 
4. Fixer Upper Lighting Black Chandeliers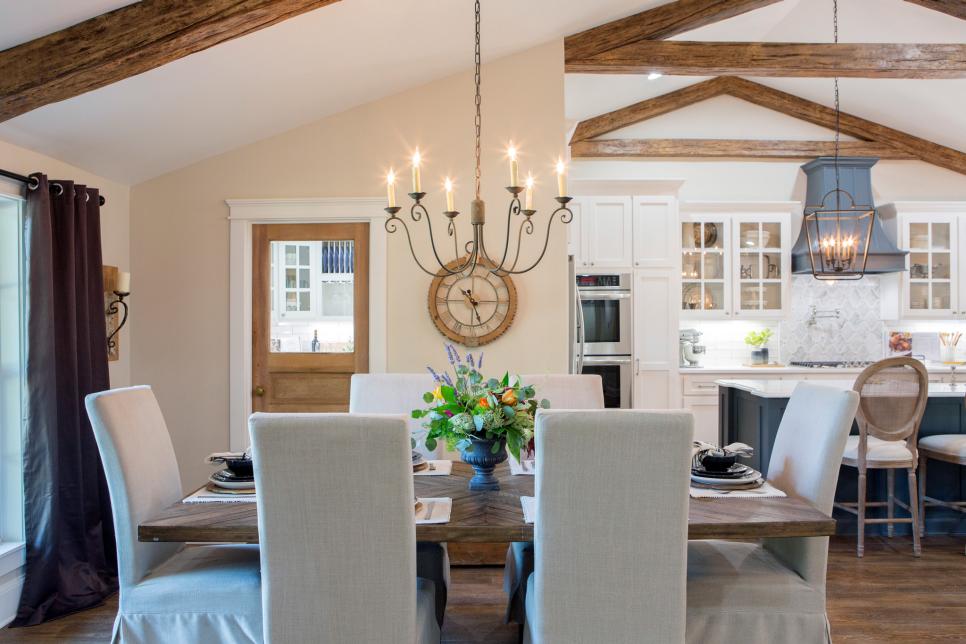 Not every light fixture, that Joanna chooses for her designs, is the star of the show. A lot of times, she chooses a light fixture that will compliment the design, without overshadowing. Black chandeliers offer a compliment to a room without taking away from the other elements in the room. Joanna really likes to add black iron style chandeliers with clean, simple lines in many of her designs. She also likes to add in some black chandeliers that are just a tad more on the rustic side if she doesn't want a room to feel too feminine.  These black light fixtures with simple designs can do the same thing. To stay true to the design, take off the light shades.
Click on the images to be taken to the products (affiliate links). 
5. Glass Fixer Upper Lighting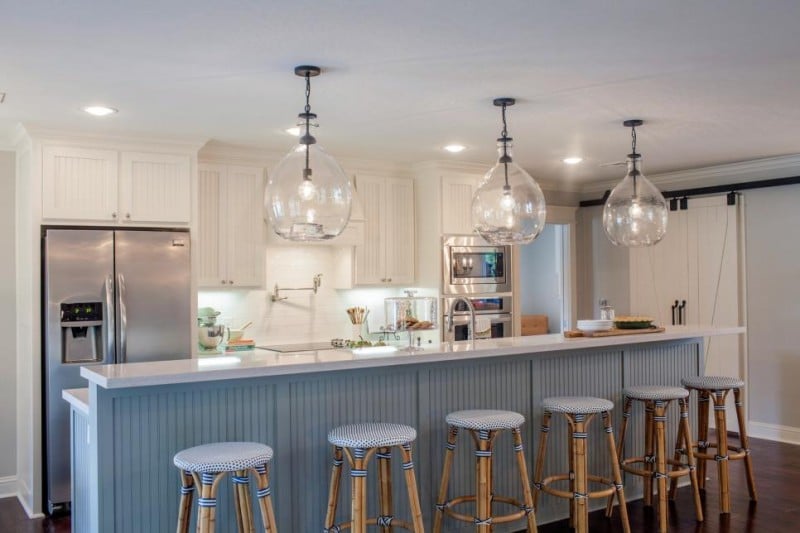 Glass light fixtures are a great way to add a little drama to a room, especially in small spaces. Adding glass pendants in a small kitchen, for example, can add height and texture, not to mention light, without disrupting your line of vision. A low hanging glass pendant light over a kitchen island not only helps brighten your space, but it also gives the room some jewelry! Here are some lights that incorporate glass.
Click on the images to be taken to the products (affiliate links). 
I hope you were inspired to create something beautiful in your own home! and, as always, please comment below if you have any questions or need help finding Fixer Upper lighting for your home! What is your favorite style light fixture? I'd love to read your comments below!
Try not to swoon <3