Whether you have a large or small bath, most baths aren't packed with storage. Whether you need more counter space, toiletry, or linen storage, you have to be smart when it comes to bathroom organization. Even small bathrooms can pack a punch with the right organization hacks, tools, products.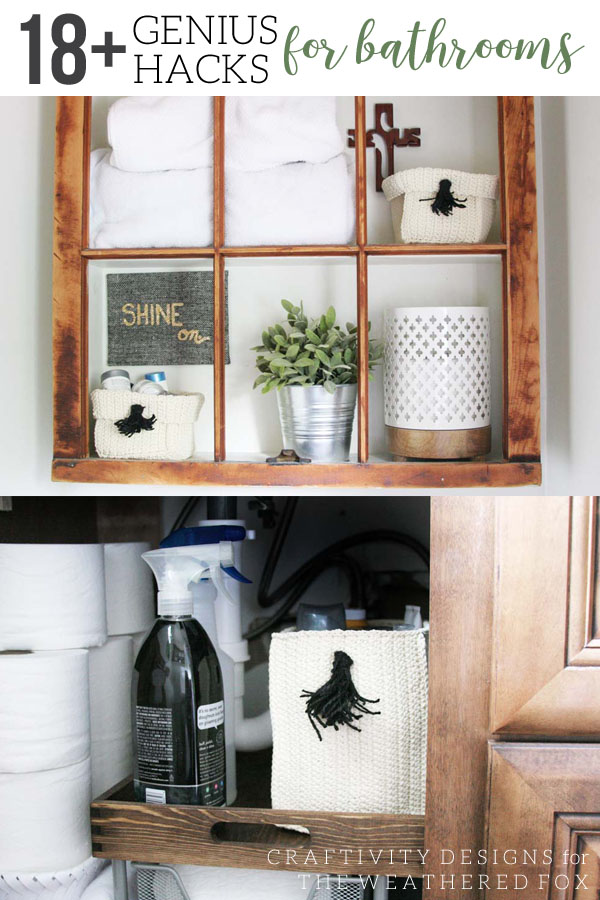 I'm Lora Green, of Craftivity Designs, and getting organized is something I'm passionate about… when a home is organized, it saves you time and sanity. Most of us wouldn't mind squeezing a little more practical storage out of our bathrooms… so, let's get started!
Genius Bathroom Organization Hacks: Vanity Tops
Use apothecary jars to store necessities such as cotton balls and q-tips, like Bless'er House does in her farmhouse style bathroom.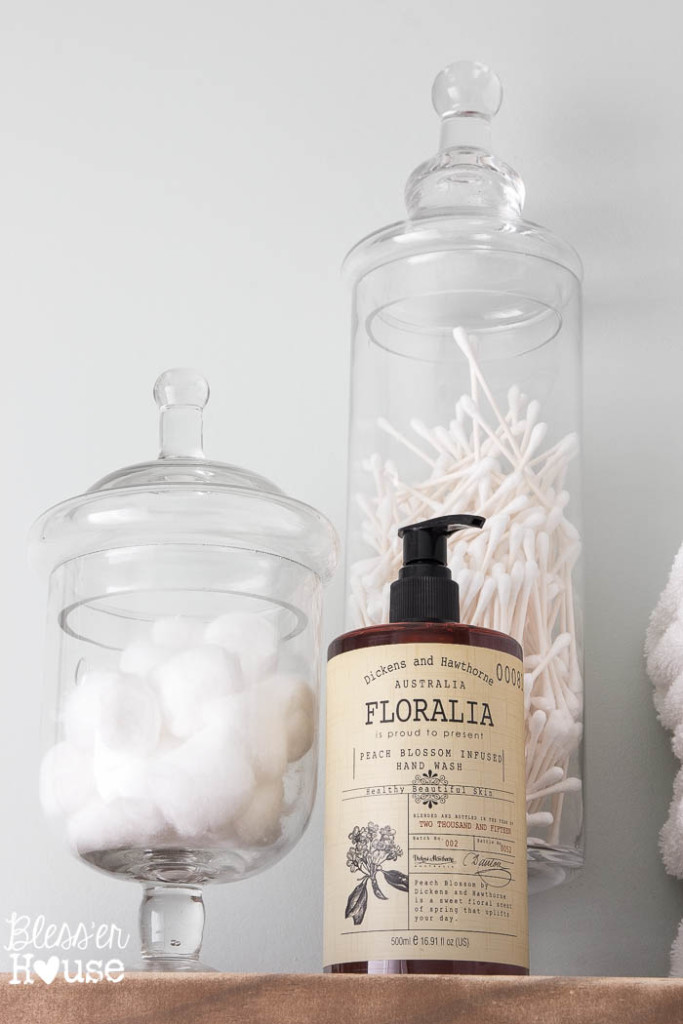 Make basic jars look pretty with this simple project from Meet Our Life.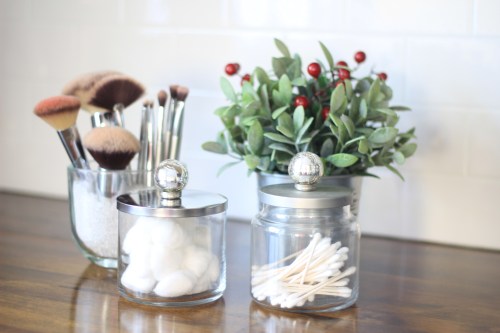 Lemon Thistle dyed handmade cloth baskets to store makeup and toiletries on shelves or counters.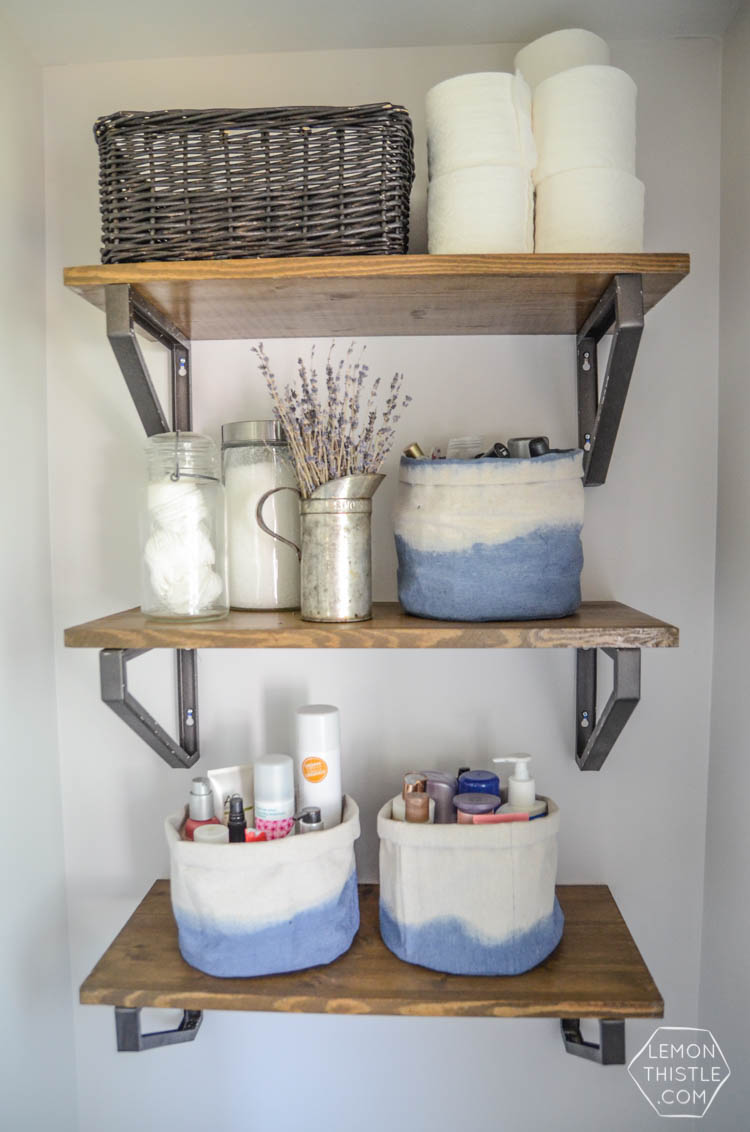 Genius Bathroom Organization Hacks: Wall Storage
Build a shelf from a window frame. It's the perfect size for extra storage over the toilet in a farmhouse style bathroom.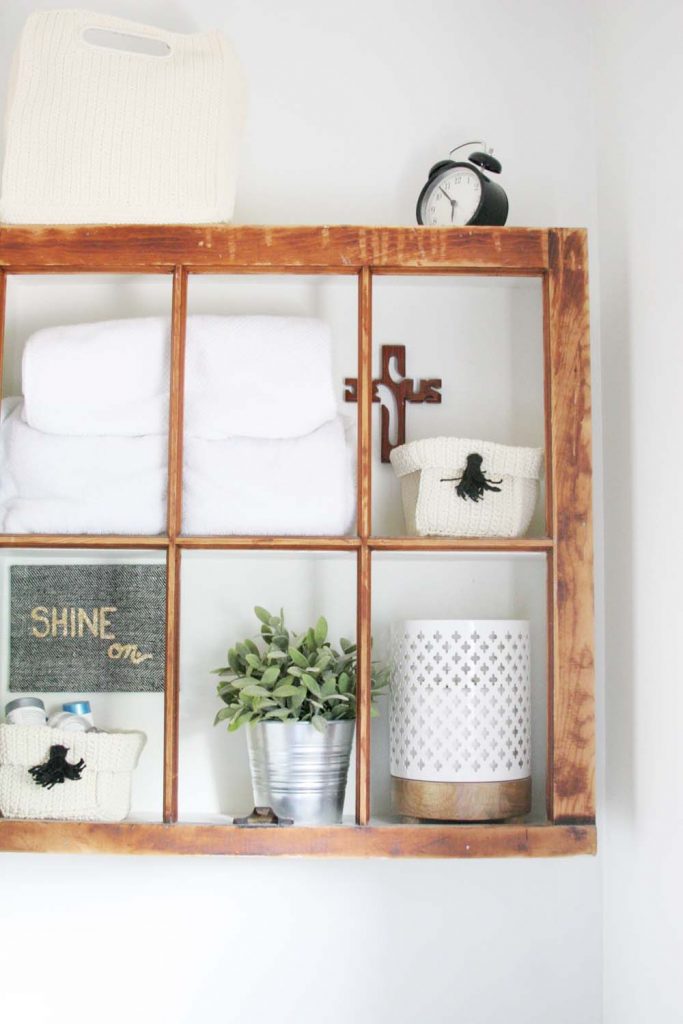 Liz Marie Blog used an old window in her bathroom, too. Leave in the glass and add hinges to make a cabinet instead of a shelf.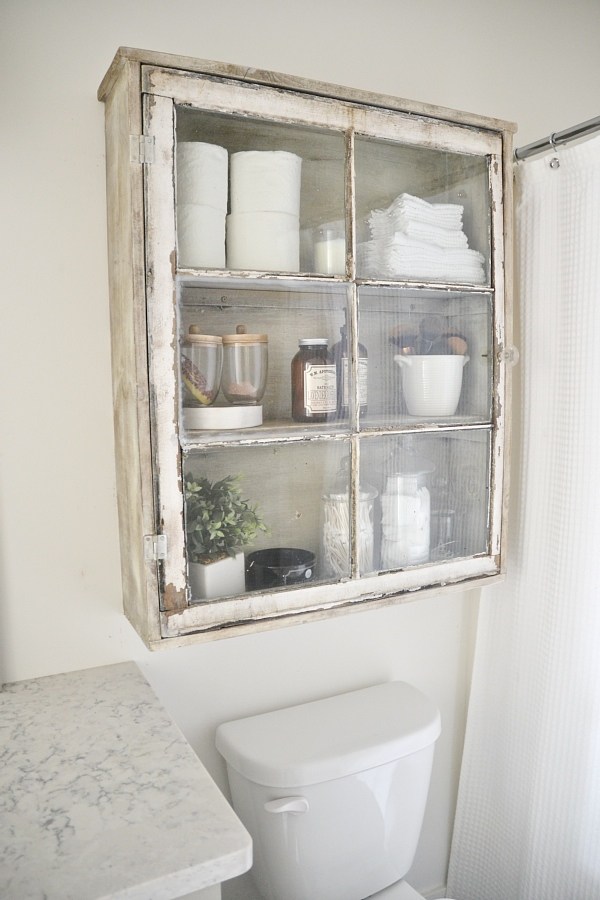 Build a shelf between the wall studs like Refresh Living did in her bathroom to store toothpaste and toothbrushes.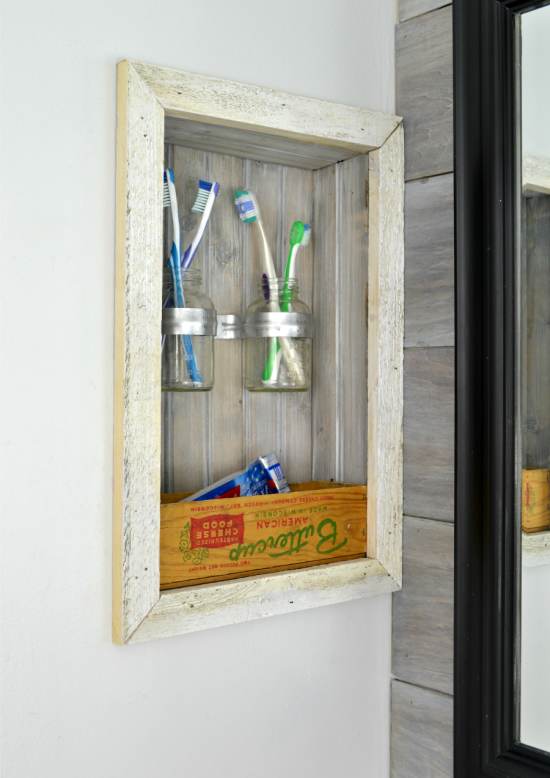 Lemons, Lavender, and Laundry added simple, shallow shelves made from basic brackets and inexpensive lumber.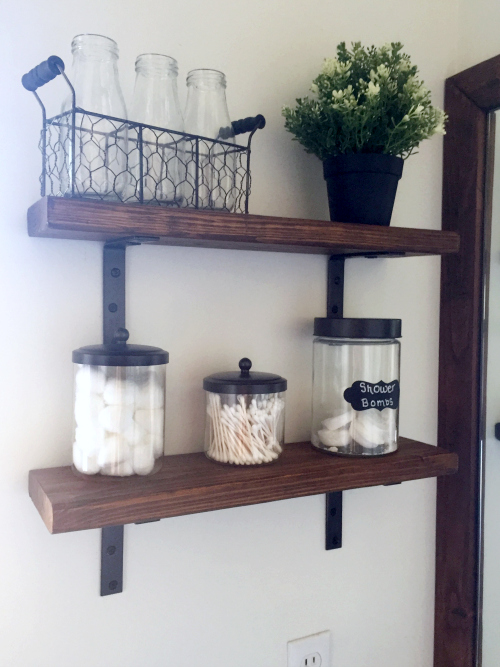 Bless'er House maximized the wall space at the end of the vanity with a DIY Earring and Necklace Holder.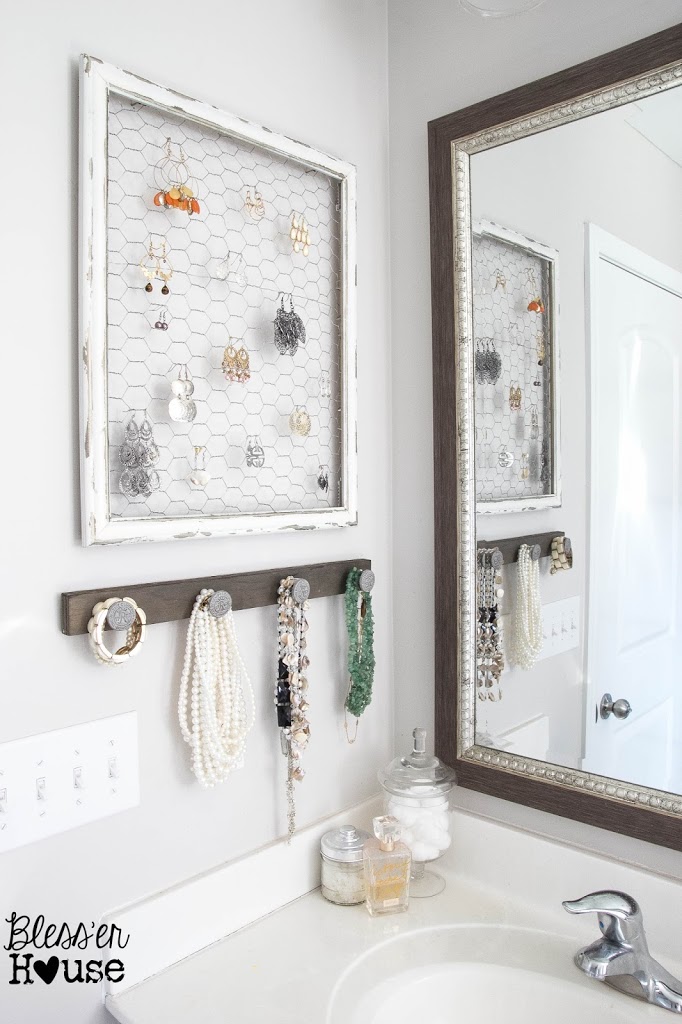 Refresh Living hung an antique crate for over-the-toilet storage and vintage charm.
Genius Bathroom Organization Hacks: Floor Space
A small side table next to the tub creates that feeling of luxury, even in a small space. Love Create Celebrate uses a natural wood table to hold washcloths and soap beside the tub.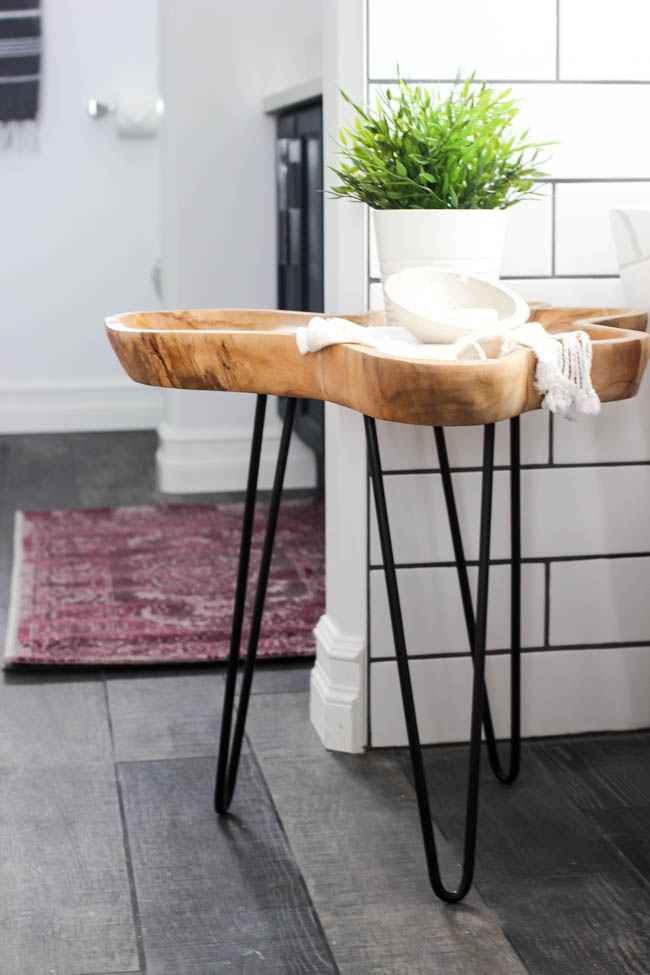 My Life From Home built a slim, counter-height table underneath the window to compensate for a lack of space around the sinks. Plus, wouldn't it be the perfect spot to apply makeup in the morning?!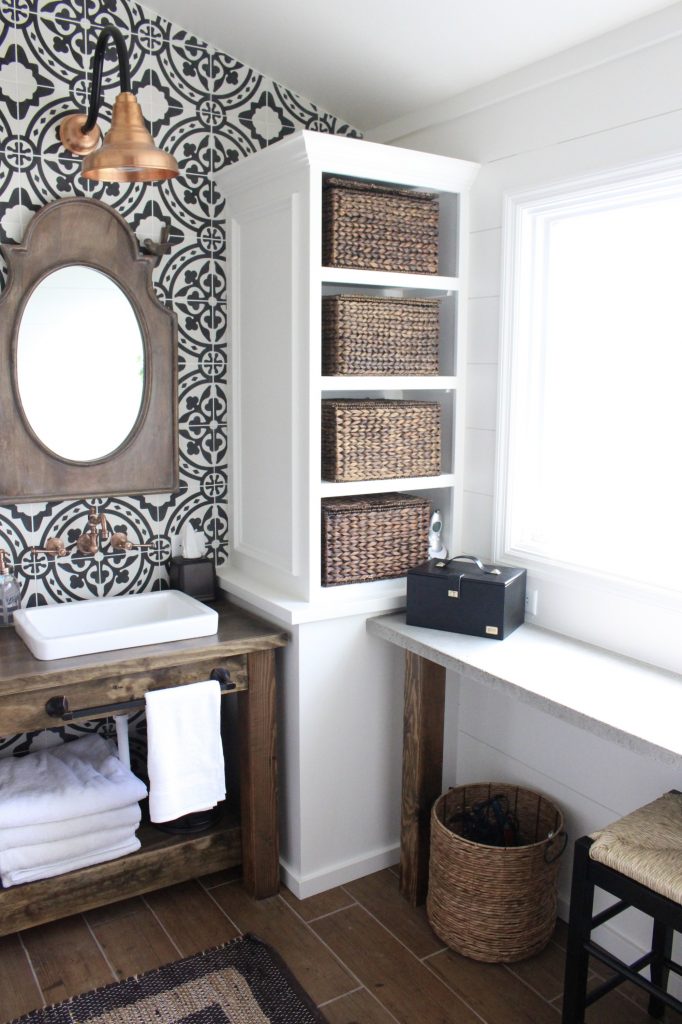 Fox Hollow Cottage tucked an industrial style barstool beside her light-on-space pedestal sink. It's a quick and stylish fix that increases her counter space.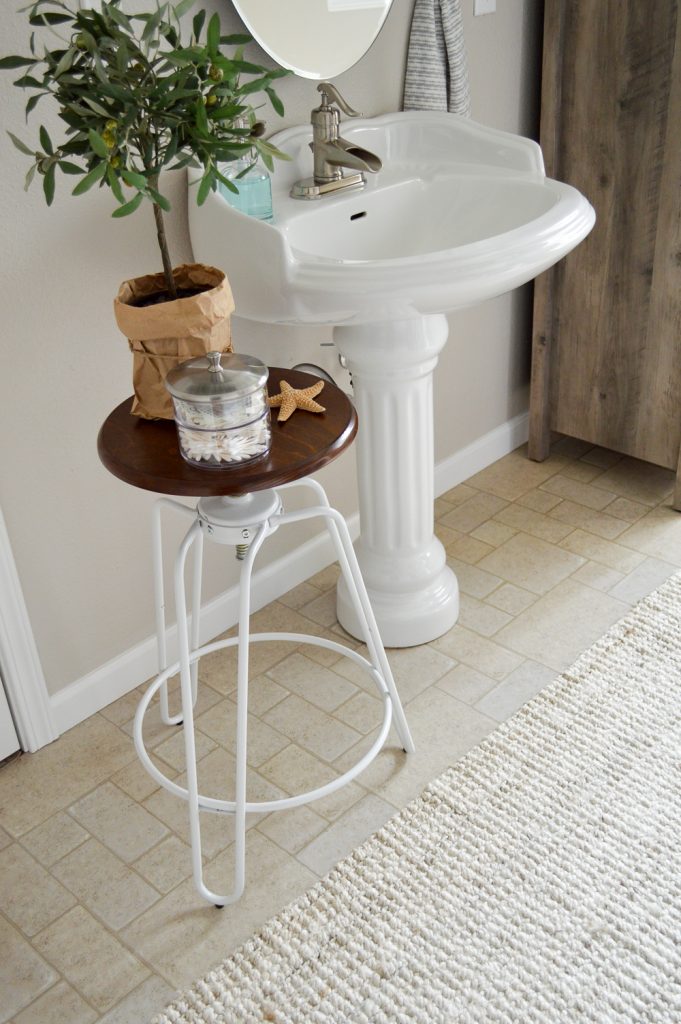 Twelve on Main built a simple wood ladder to set over the toilet as a leaning towel rack.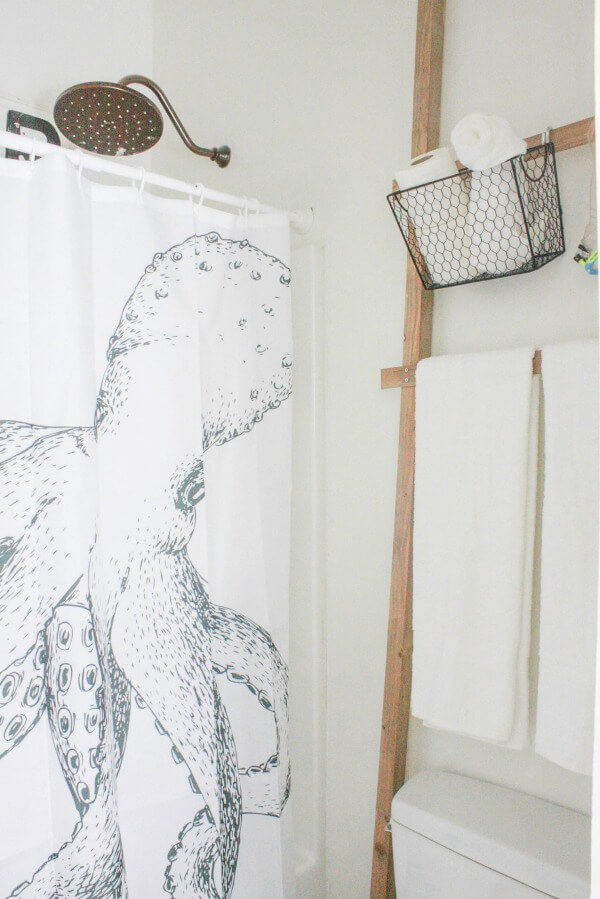 Genius Bathroom Organization Hacks: Vanity
Mix and match wood and wire bins of different sizes in order to create layered storage around the always-tricky plumbing under sinks.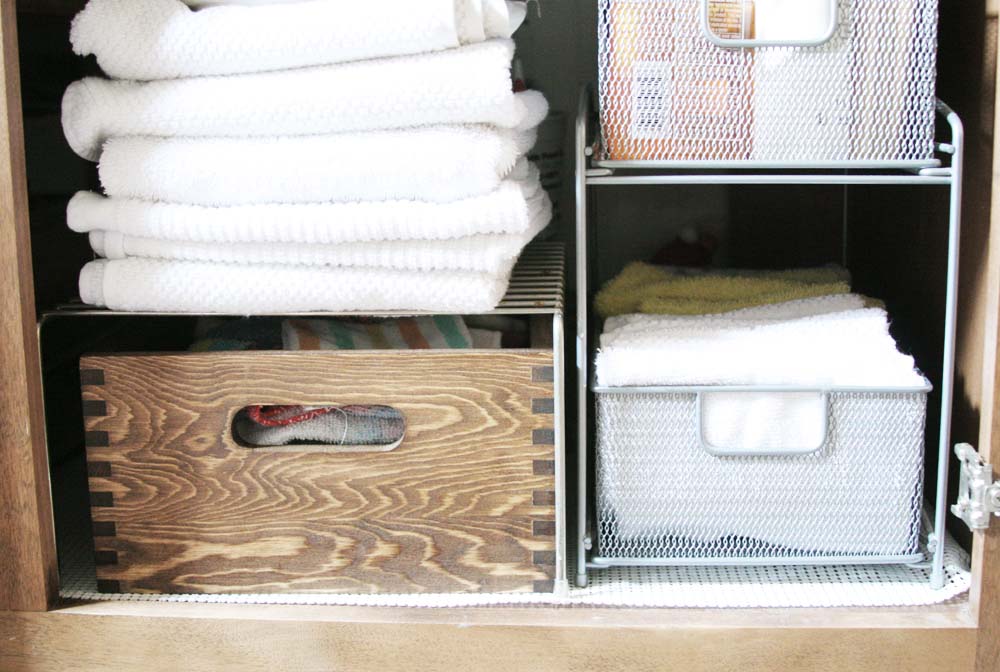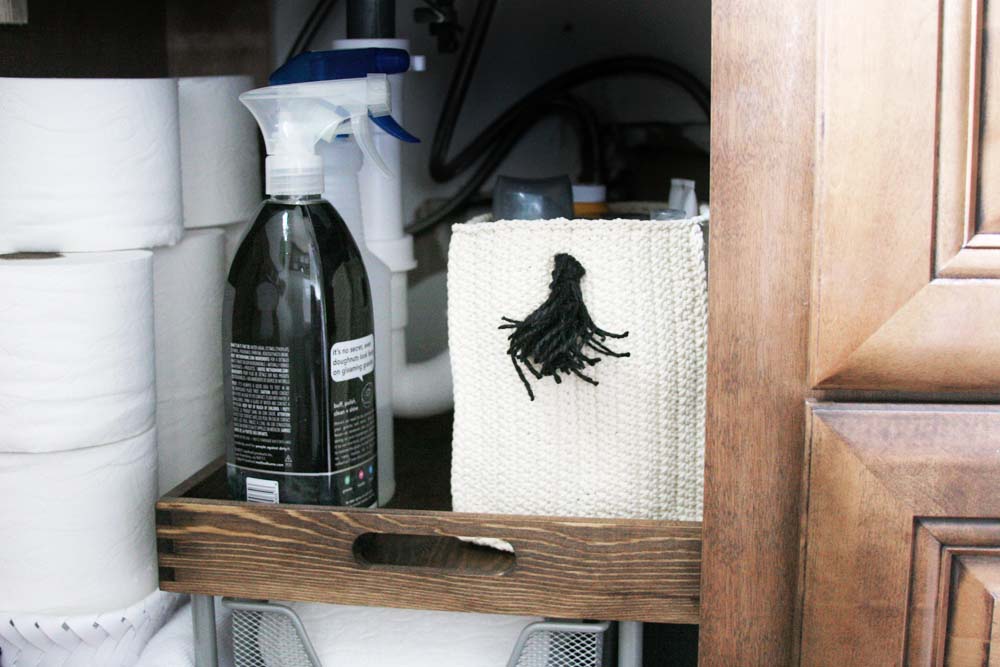 Don't skip the vanity doors! Polished Habitat has several tips on how to maximize that space with practical storage.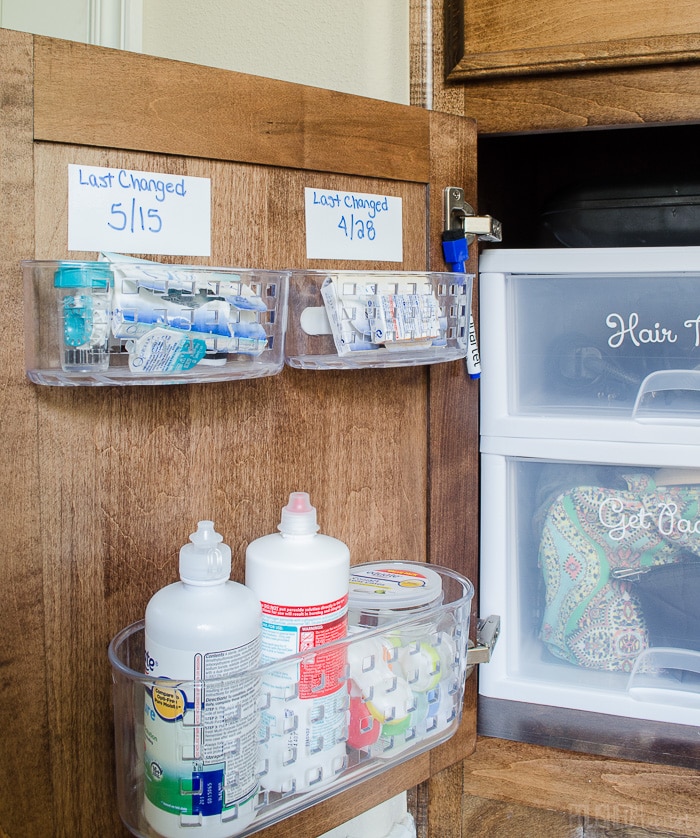 Lemons, Lavender, and Laundry placed a wire trash bin under the sink in order to corral extra rolls of toilet paper.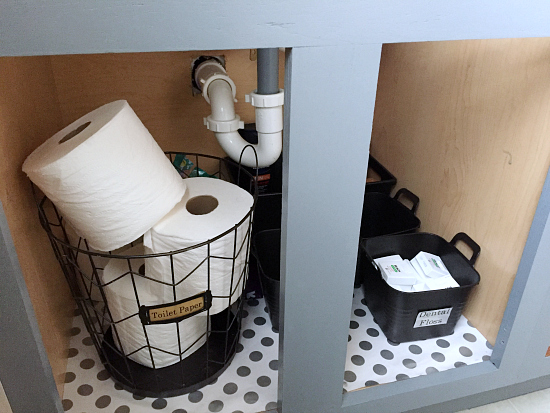 Genius Bathroom Organization Hacks: Tub and Shower
Invest in pretty jars to hold soap, conditioner, and shampoo in your shower, like TidBits did in her bathroom renovation. It looks like something out of a luxurious spa, doesn't it?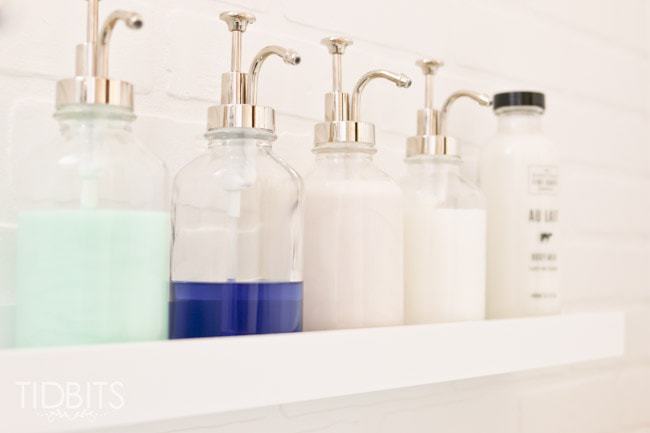 Also spa-like, Ella Claire Inspired built a simple bathtub tray, perfect for holding a candle and book during bubble baths.
What genius hack do you use in your own bathroom? Have you maximized space with smart organization ideas? I'd love to hear!
Happy Organizing,
Lora Green of Craftivity Designs

Would you like to see more organizing ideas? Check out my tips for organizing a Small Laundry Room and Kitchen Sink Organization, or learn how to make a Command Center from an old picture frame.
See all my posts on the Weathered Fox by clicking here!