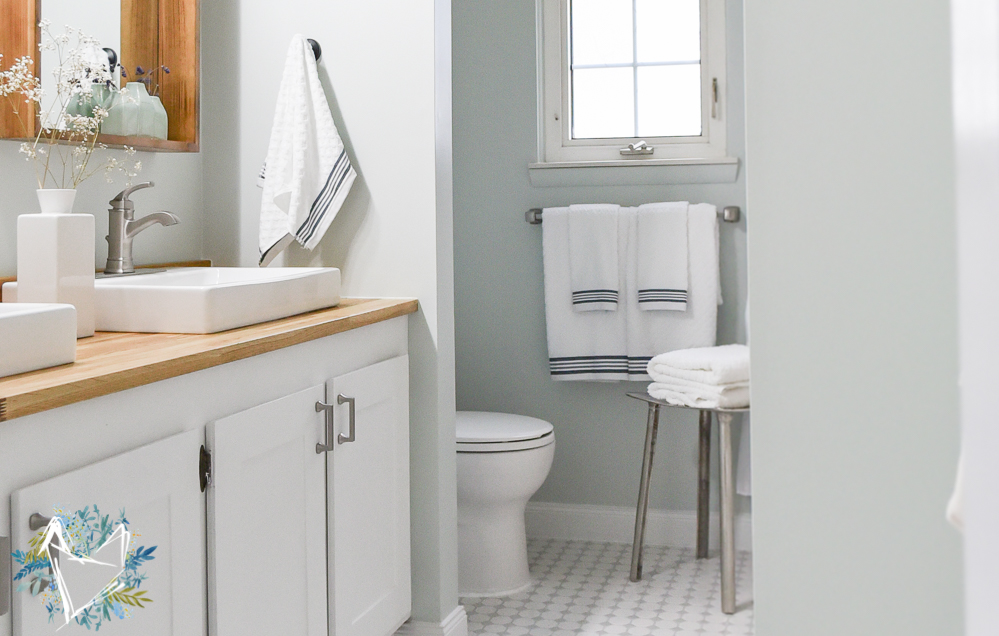 Today I finally get to share with you my modern farmhouse bathroom reveal!! If you've been following me on my Facebook Page, you probably saw the live updates. Those were a ton of fun to do! I loved walking through the room and showing you the progress in a live stream. If you missed my live videos, you can find them here by clicking on the links below:
Modern Farmhouse Bathroom on a Budget
AFTER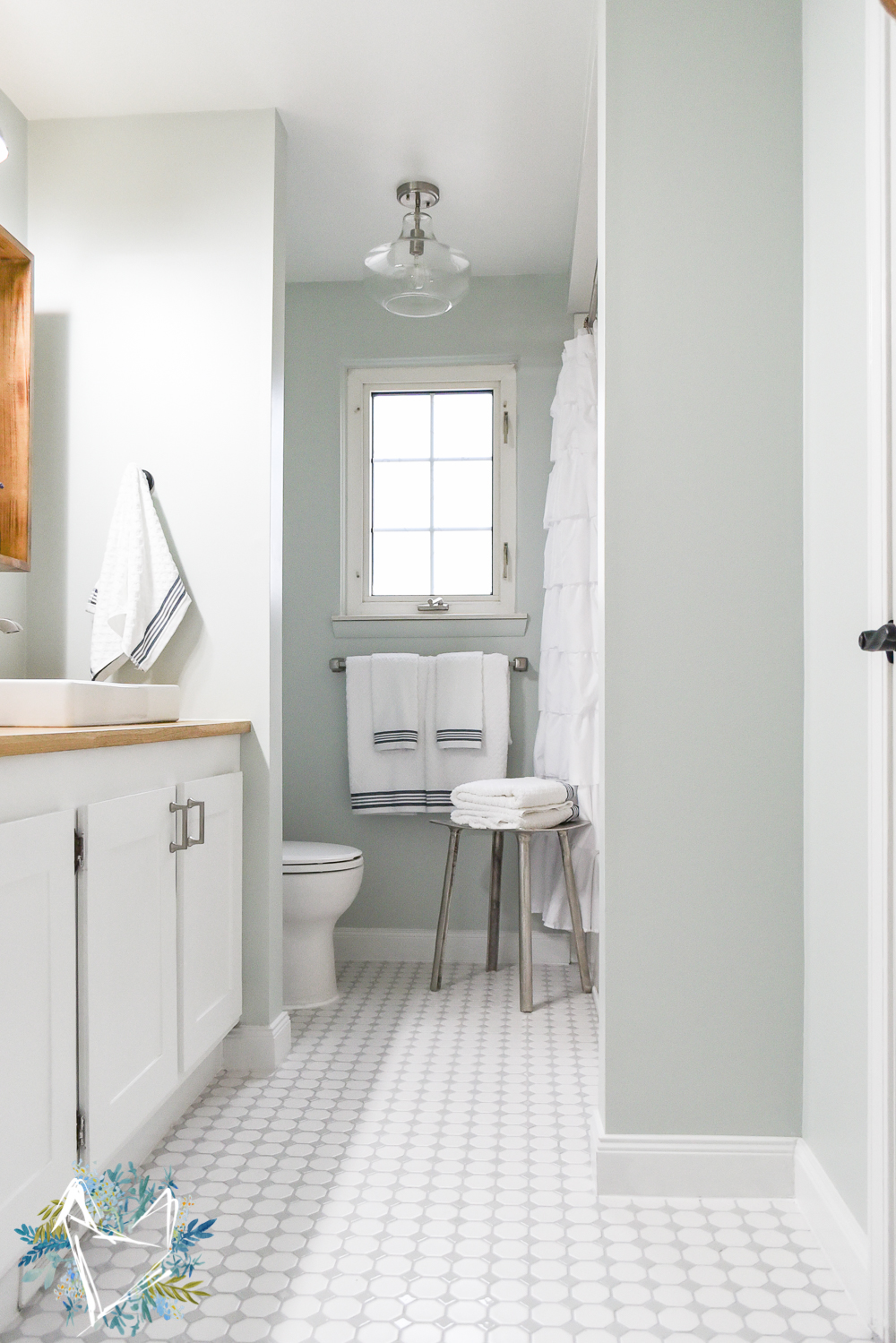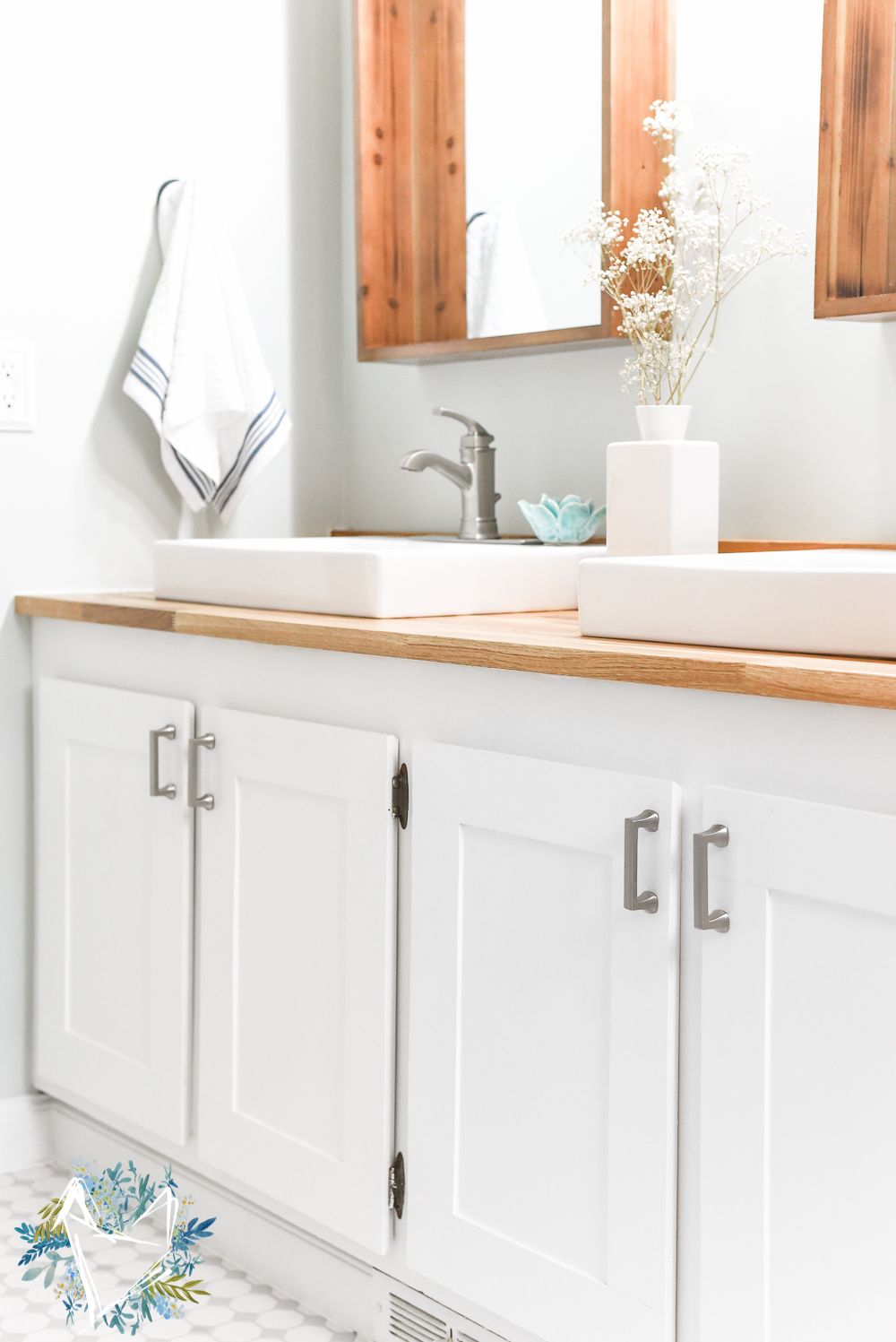 But, of course, my favorite part of this entire process is the after! We went from a very sad late 1970s bathroom (and I do mean it was sad. Not because it was a 70s bathroom, but because it was not particularly well maintained) to a modern farmhouse bathroom that really honestly matches the rest of the house.
[one-half-first]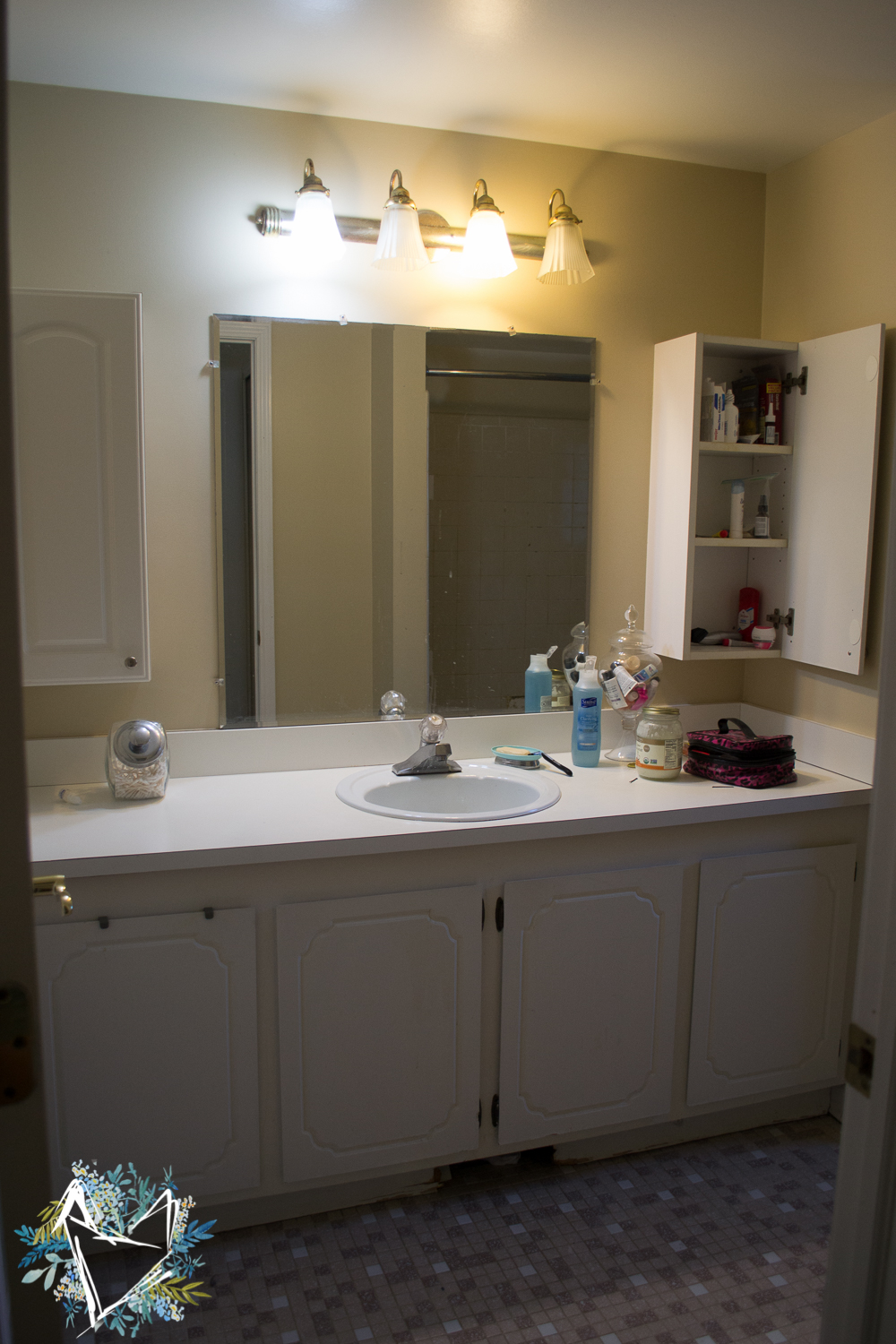 [/one-half-first]
[one-half]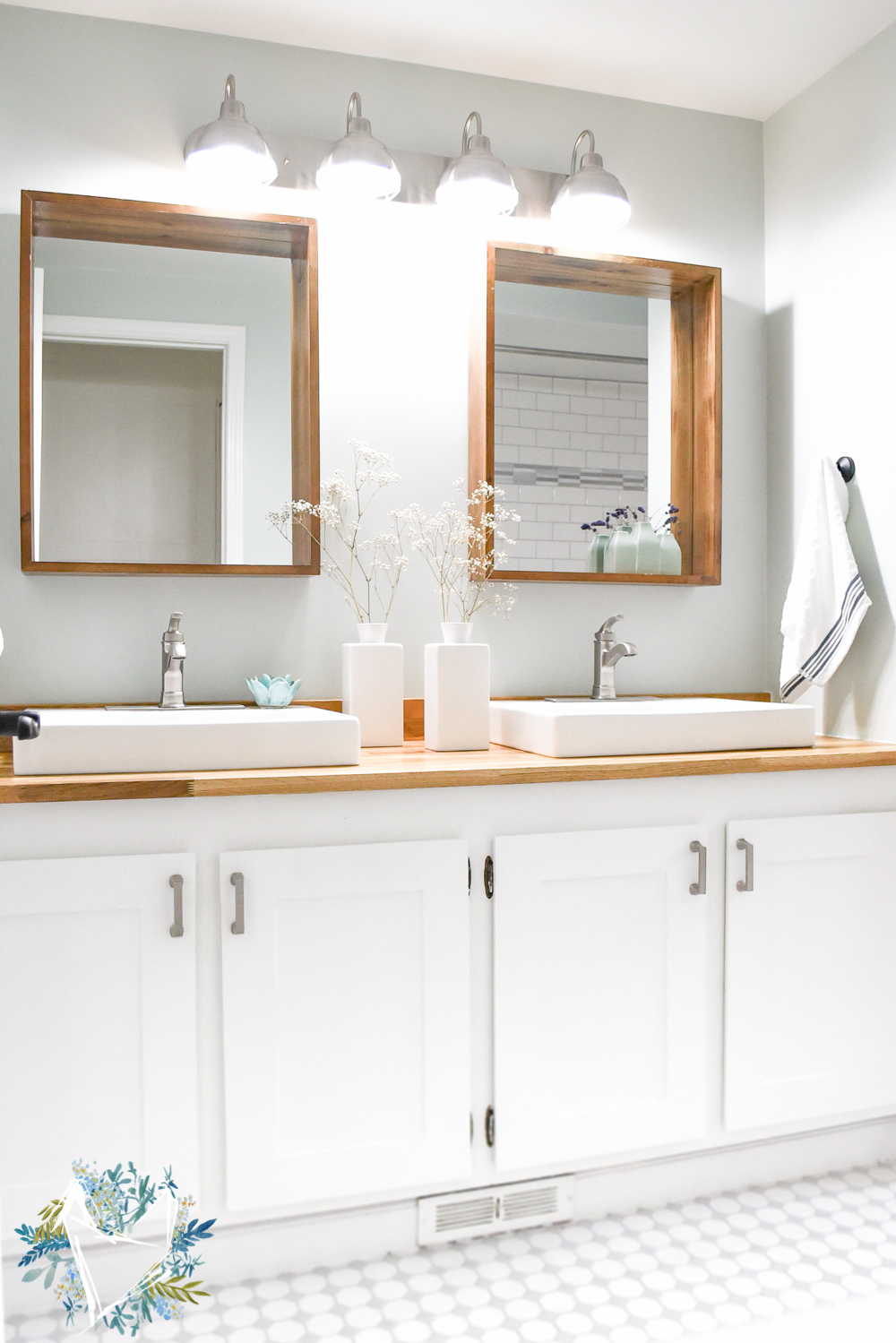 [/one-half]
[one-half-first]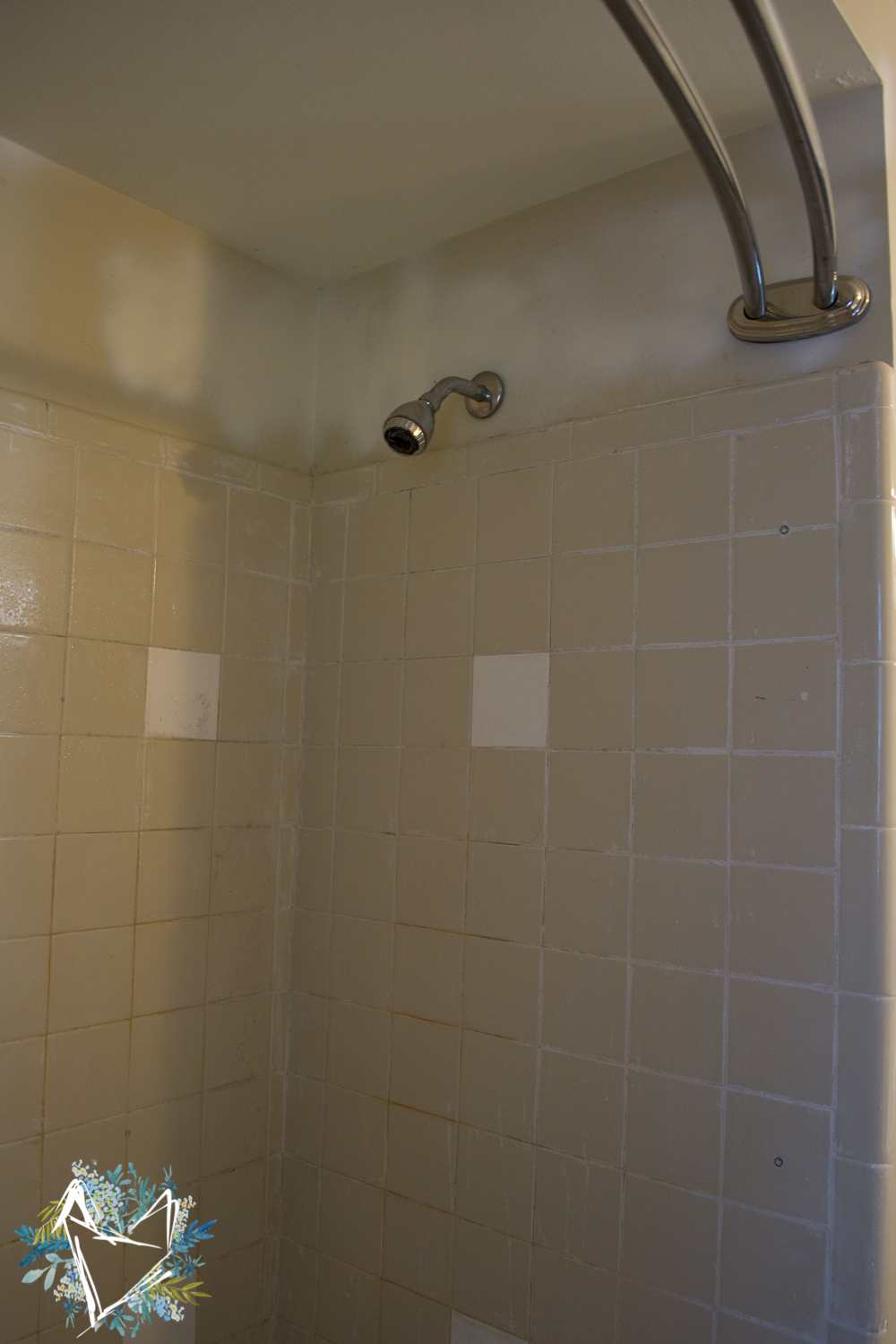 [/one-half-first]
[one-half]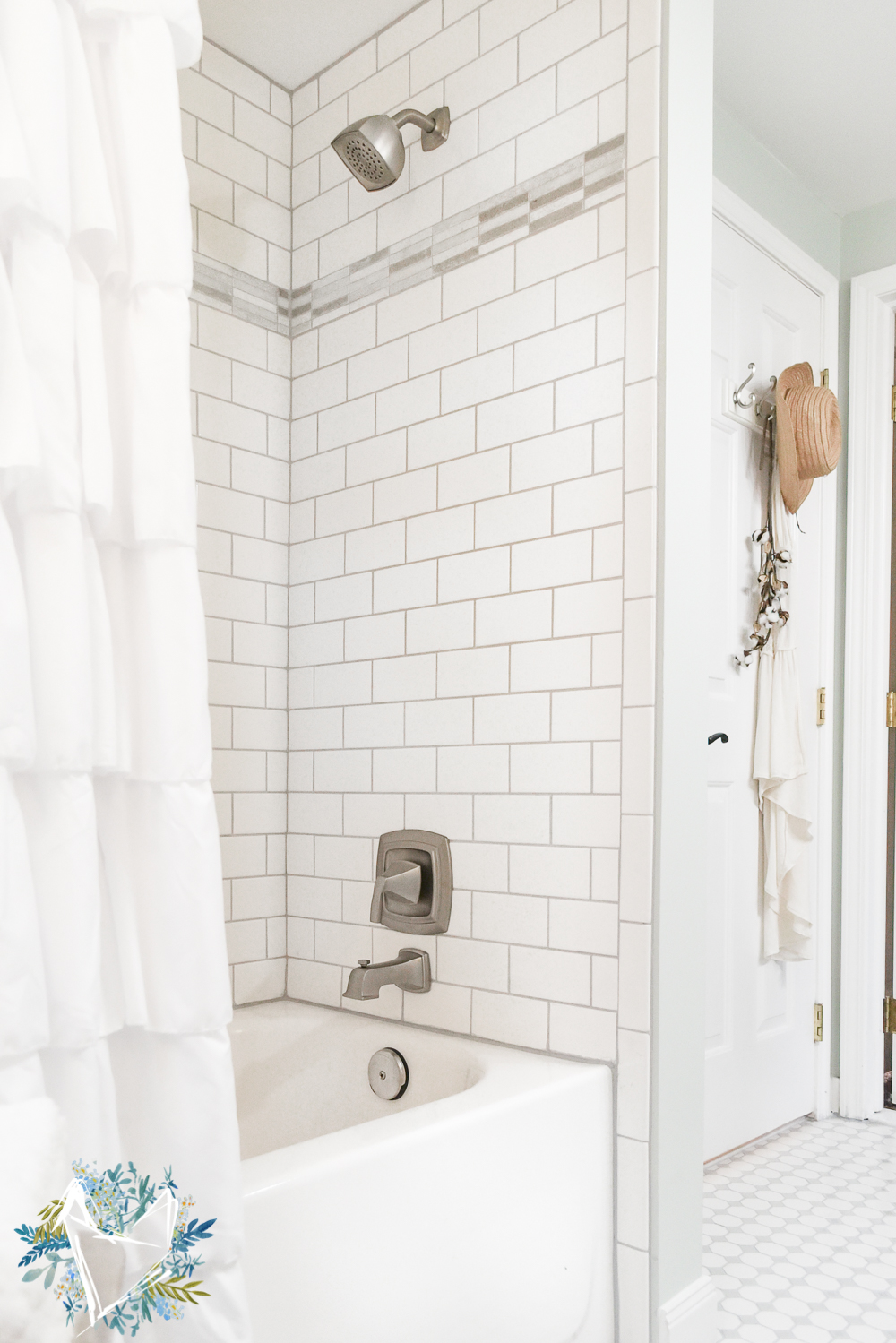 [/one-half]
It's been a crazy couple of weeks, but I'm so happy with how this room turned out. We decided to hire the bulk of this job out to professionals, and I'm so glad I did. With trying to get everything else ready to sell the house, there was no way we were prepared to take on a project like this. Absolutely no way. And you know what? I'm glad I hired out, because I'm not so afraid to do it again. Yes, it cost a little more. But I learned some great things along the way. Like hiring a professional doesn't have to mean spending far more than you want to. I was able to hire out the job, and still keep my costs low.
Our Total Renovation Cost was just under $3,500
And here's how we did it:
1.) We hired a new(er) contractor. They came recommended from a friend, which made me feel at ease about the whole thing. But hiring contractors who are just beginning on their own can be a great thing! You can typically get the cost for far lower than competitors, and you get to help build references for their business. Now, a lower price means you should expect a few bumps in the road. For example, they forgot to add a shower niche, and I had to pick a different sink because they weren't comfortable cutting the counter for an under mount sink. But there were no major hiccups in this project.
2.) We found someone who would let us pick our own materials. Some contractors can be brand snobs. Yea, that's a thing. With good reason too. If you're going to be hiring a top tile guy, he's not gonna want to mess with low grade tile. Imperfections in the tiles can cause the job to look less than perfect. But our guy let us choose our own materials. Which was fantastic for us because we know and love Home Depot tiles. We don't need to spend a fortune to get the look we want. And Home Depot has the best tiles for budget makeovers like this. We chose  this Hexagon Floor Tile and this Subway Tile . You won't believe how inexpensive they are for how fantastic they look!
3.)We kept the footprint the same. What do I mean by 'footprint'? I mean all the plumbing stayed in the same place. We didn't move around the toilet, or turn the tub around. We didn't try to move any walls or windows. This was basically a cosmetic remodel, aside from changing one sink into two which can actually be done right inside the cabinet where the plumbing is housed.
4.) We reused our existing vanity. Our vanity space is about 6 feet long, and to replace that would have cost us a fortune. I was really close to buying this one on Amazon. It's gorgeous, comes with its own counter, but its more than I really wanted to spend. I mean, if I had to, I would have done it. But I was able to save the one we had. I asked the contractor to add in some more support, I refaced the cabinet doors [ you can find that tutorial here] and gave it a fresh coat of paint. Good as new!
5.) We chose wood counters. Not only for the aesthetics, but for the cost. I think this countertop cost us all of $100? Maybe $150. I have this countertop in my kitchen and I am in love. If you're worried about water, don't be. Properly sealed countertops are perfectly fine in humid environments. Read all about my top ten reason to fall in love with wood countertops here.
6.) We searched for inexpensive mirrors. You guys. Mirrors can be expensive! Why!? I don't understand!! I went to at least ten different stores looking for a set of mirrors under $40. It took a while and was a huge pain in my rear, but I found them. At Home Goods no less. And I'm absolutely in love with them. I love that the edge can be used as a little bit extra storage. They add so much character to the room don't they? They are the most talked about items in the room. "omg I love your mirrors" is all I hear. As if I could have just added those without doing anything else and called it a makeover. Go to Home Goods for mirrors. Don't settle for expensive crap. Just don't.
7.) We didn't do any electrical work. No, we didn't add any more lights or outlets, we just swapped out the ones we had for new ones. It's amazing what a new light fixture can do for a room! We were lucky to not need more light. I found the vanity light here, and the pendant light here.
8.) We chose inexpensive fixtures. Well, in this case, we were gifted them. Moen sent us our faucets, shower kit, towel bar, toilet paper holder, and curtain rod. But had they not offered to send them to us, we would have purchased them. the style we chose was from their Hensley Collection, it's the perfect blend of modern and farmhouse. Plus it really does play well with a tight budget. Their towel rod and toilet paper holder are super easy to DIY since they have a built in press and mark system which helps you get a level installation every time.
9.) We reused the doors and hardware. The doors got a fresh coat of paint to match the new trim, and I spray painted our door handles black. No fuss there. They blend right in to the new design and it was practically free to do.
That's really it. You don't have to spend a fortune on a new bathroom. And this added at least $10,000, if not $15,000 to the value of our home. How do I know that? My realtor told me! And since we're putting our house on the market soon, we really needed to squeeze every penny we could to get this house to sell for its max potential. I think we could call this one a win!

Did you like something from this modern farmhouse bathroom renovation? Here are some products I used! 
Click on the images to be taken to the products (affiliate links).

Don't forget to pin this Modern Farmhouse Bathroom for inspiration later!