It's week 3 of the One Room Challenge!! Today is the week we focused on what happened during the demo! You can see the before photos here, and my inspiration and plans for the space in this post here.
I told you we were going to hire contractors to help us finish this job in time for us to put the house on the market. Wellllll I'm SO glad we hired it out. These guys came in, and within an hour they had basically demolished the shower. OK so here's the duh moment for me. I always see the how to shows where they take tile down piece by piece and leave the wall intact. But these guys went right through the wall and pulled it all down in chunks. You're not gonna keep the walls anyway, most likely right? You'll want fresh board especially if there's any sign of water damage or mold. So save yourself some time and pull it all down!
(This post contains affiliate links. This means I get commissions for purchases made through links in this post.)
I did a video tour of the progress. Click here to get a glimpse into the bathroom.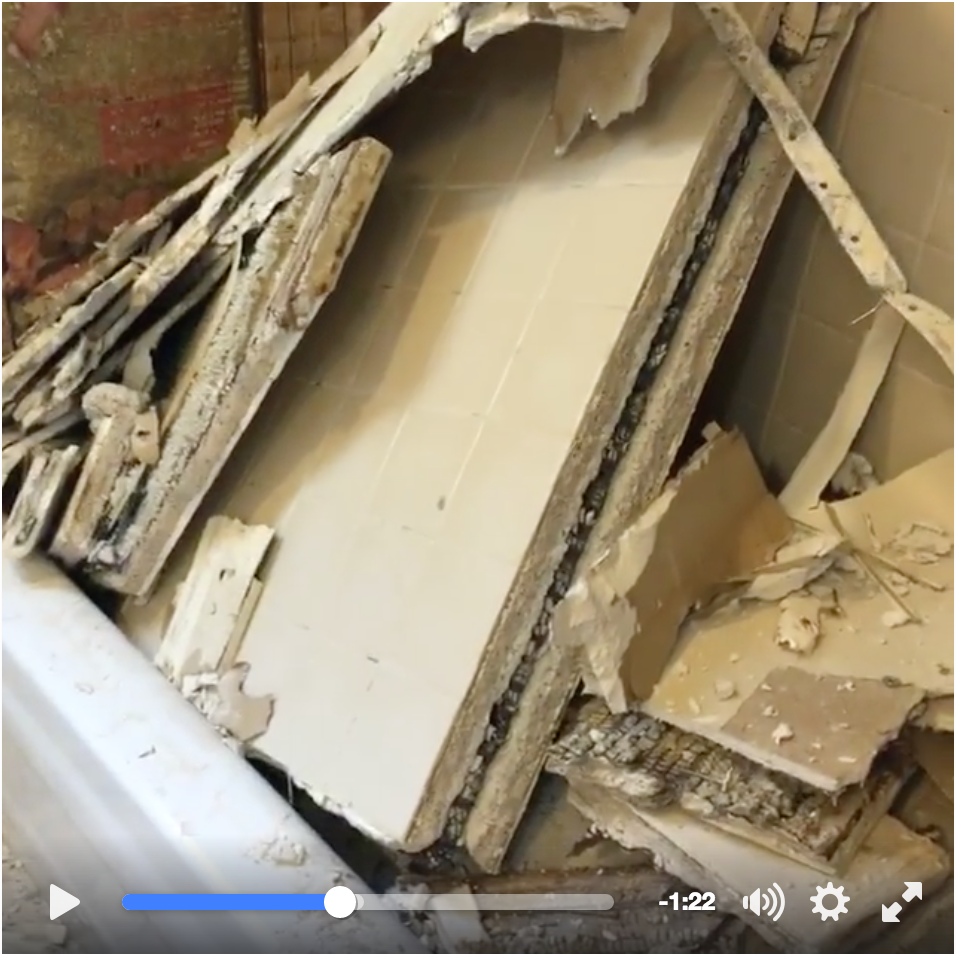 And a few hours later, they had the floors gone too! Here's a video update on that.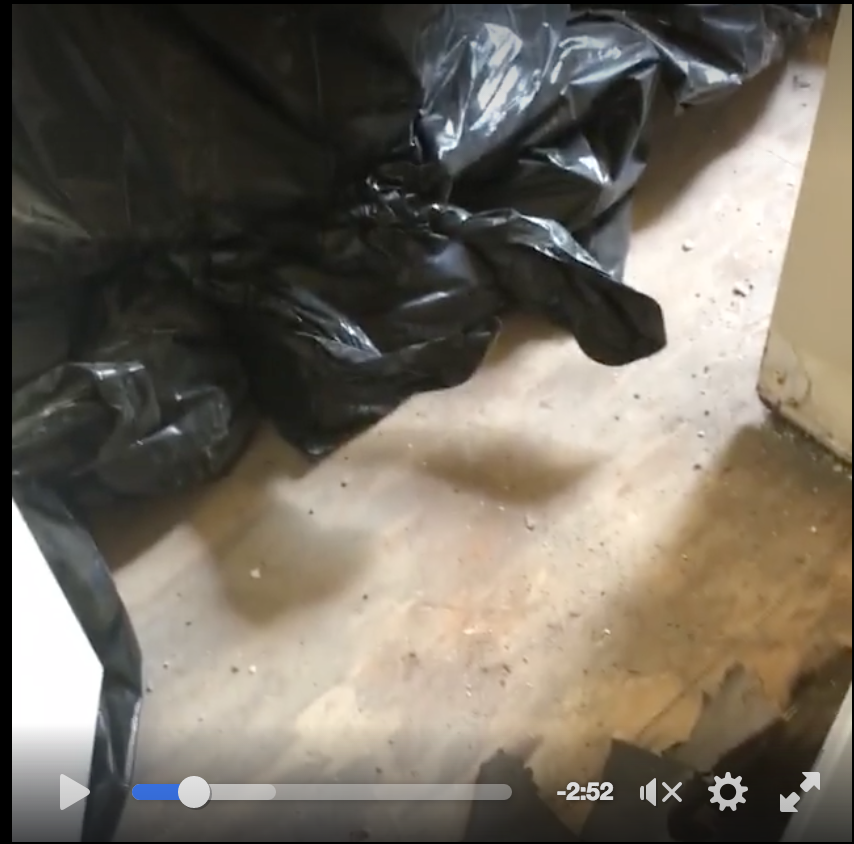 And while they were demoing the bathroom, I got to do some shopping! Squeel!! I ended up going with a white hexagon mosiac floor tile, with gray diamonds. We're gonna do white subway tile in the shower, and add a little bit of these rectangle tiles for a little added detail. The countertops we chose are butcherblock coutertops from Ikea. I'll have to waterproof them after the holes are cut for the sink, but It's going to be fabulous!!
And here's my favorite part you guys. Our contractor went to home depot to pick up all the materials. We're talkin' floor tile, shower tile, sinks, plumbing pieces, all the little things they'll need for the job. And guess how much EVERYTHING cost? It was just over $1000. FOR. EVERYTHING. All the materials. Labor I think was around $2300? And this bathroom is probably going to add a good 10-15k to or home value. So it really just goes to show you don't need to spend a ton of money to get a truly beautiful space.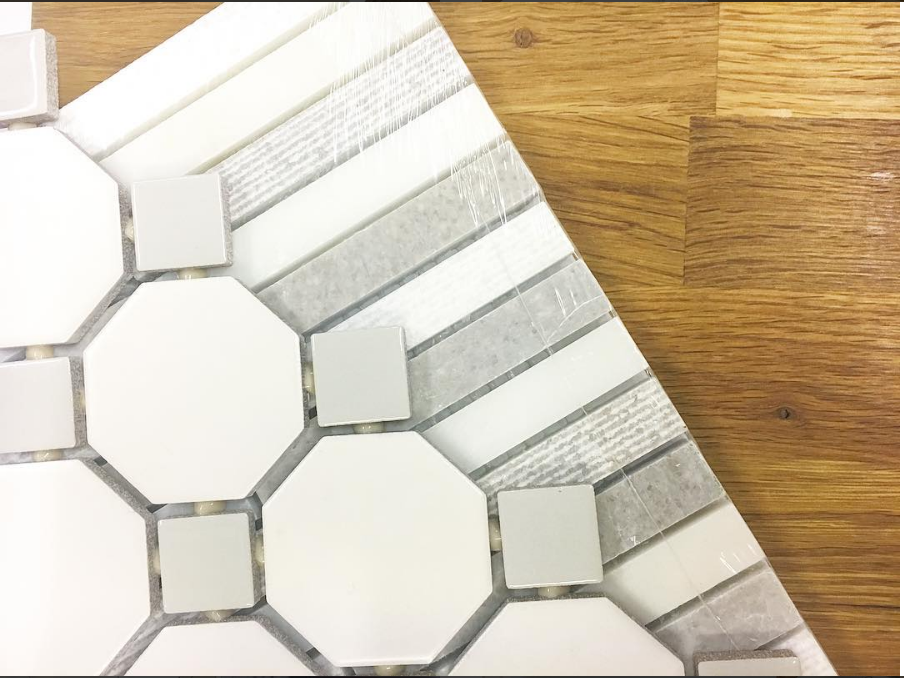 Here is a Product Source List (affiliate links):
Decorative tile – can't find it online at the moment, but will continue to look!
Check back next week to see our progress. We're hoping to get the main tile complete so we can start working on the details!