We are about two weeks away from Christmas, and today we have rounded up a gift guide for the men in your life. I asked the team here at TWF to come up with gift guides in different categories based on their family and the men they know. As a result, we have a good selection of gifts for men in many different categories. Hopefully you'll find a spark of inspiration for your Christmas shopping!
(This post contains affiliate links. This means I get commissions for purchases made through links in this post.)
Browse by Category
Gifts for the Fashion Conscious Man
---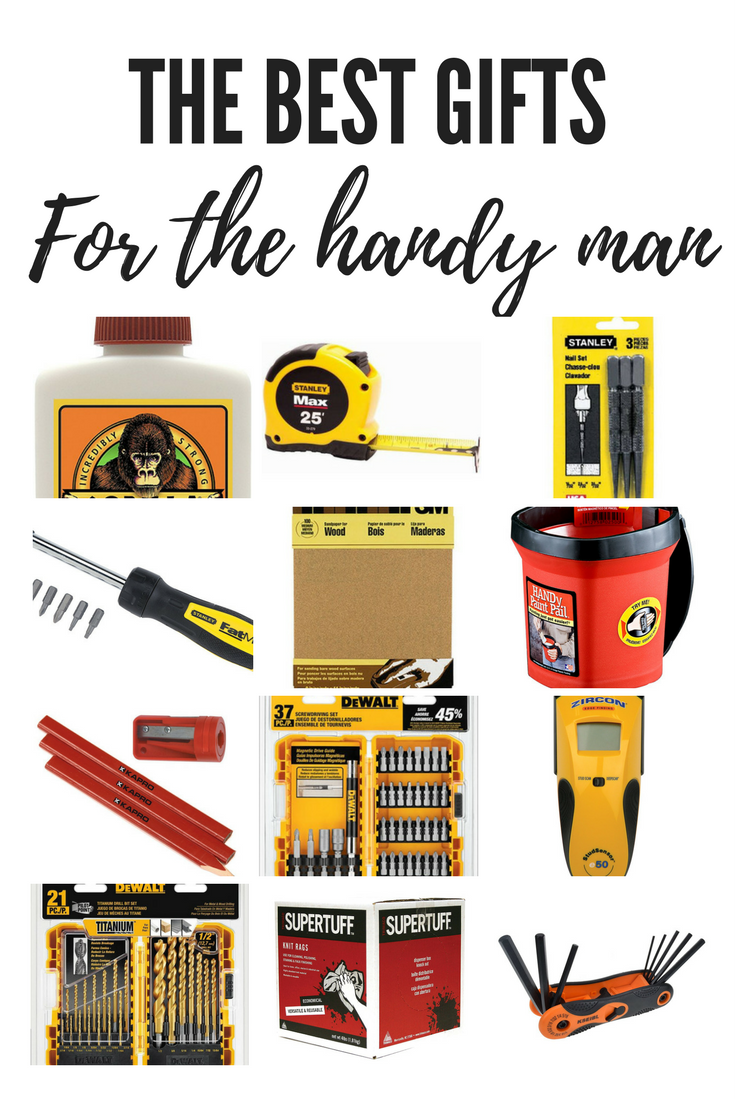 Gifts for The Handy Man
Jessica's husband loves working around The Vanderveen House and always has a new project on the go. However, he's not always very organized and often spends more time looking for tools than actually doing the work. If you know a man like this, here are some tools and supplies that he could use more of.  These make great last minute gifts that he's sure to use!
Click on the images to be taken to the products (affiliate links).
---

Tech Gift for Him
Is there a man that doesn't love the newest gadget or technology? There are so many amazing products that will make his life easier. Whether it's smart home devices, bluetooth speakers or headphones, or a wallet finder, there's something here for everyone.
Click on the images to be taken to the products (affiliate links).
---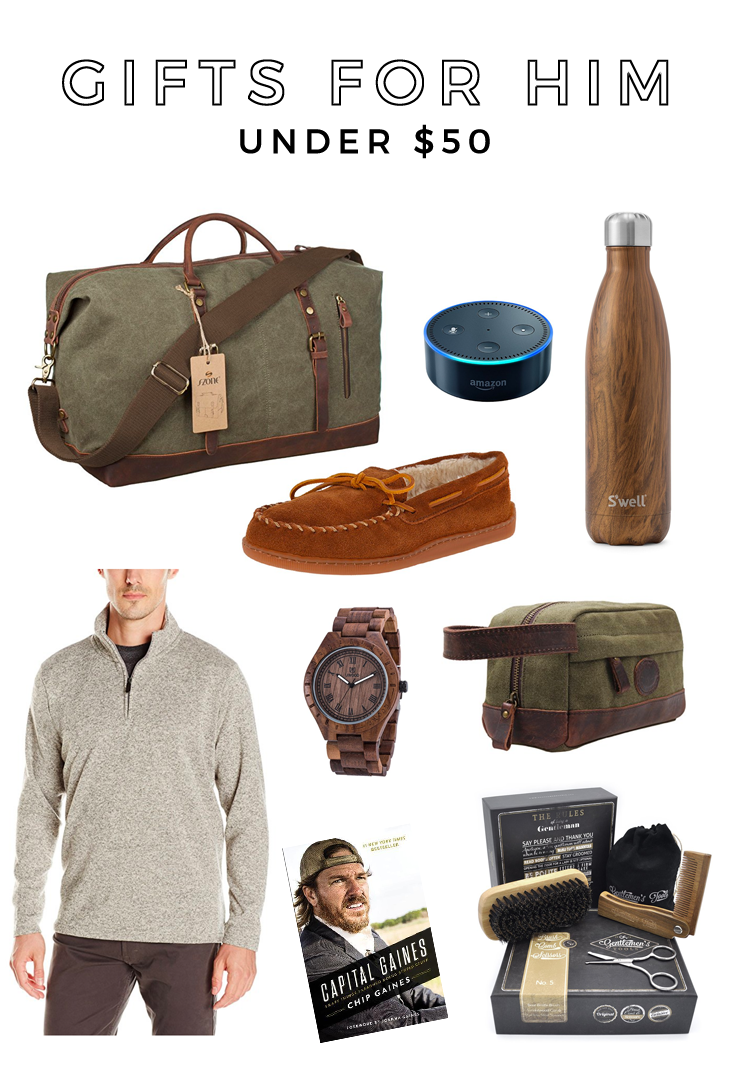 Gifts for Him Under $50
Looking for some last minute gift ideas for the man in your life without spending a fortune? (Because let's face it, if your man is anything like mine, his list is full of things with hefty price tags!) Here is a list of easy gift ideas that are sure to make any man a happy camper!
Click on the images to be taken to the products (affiliate links).
---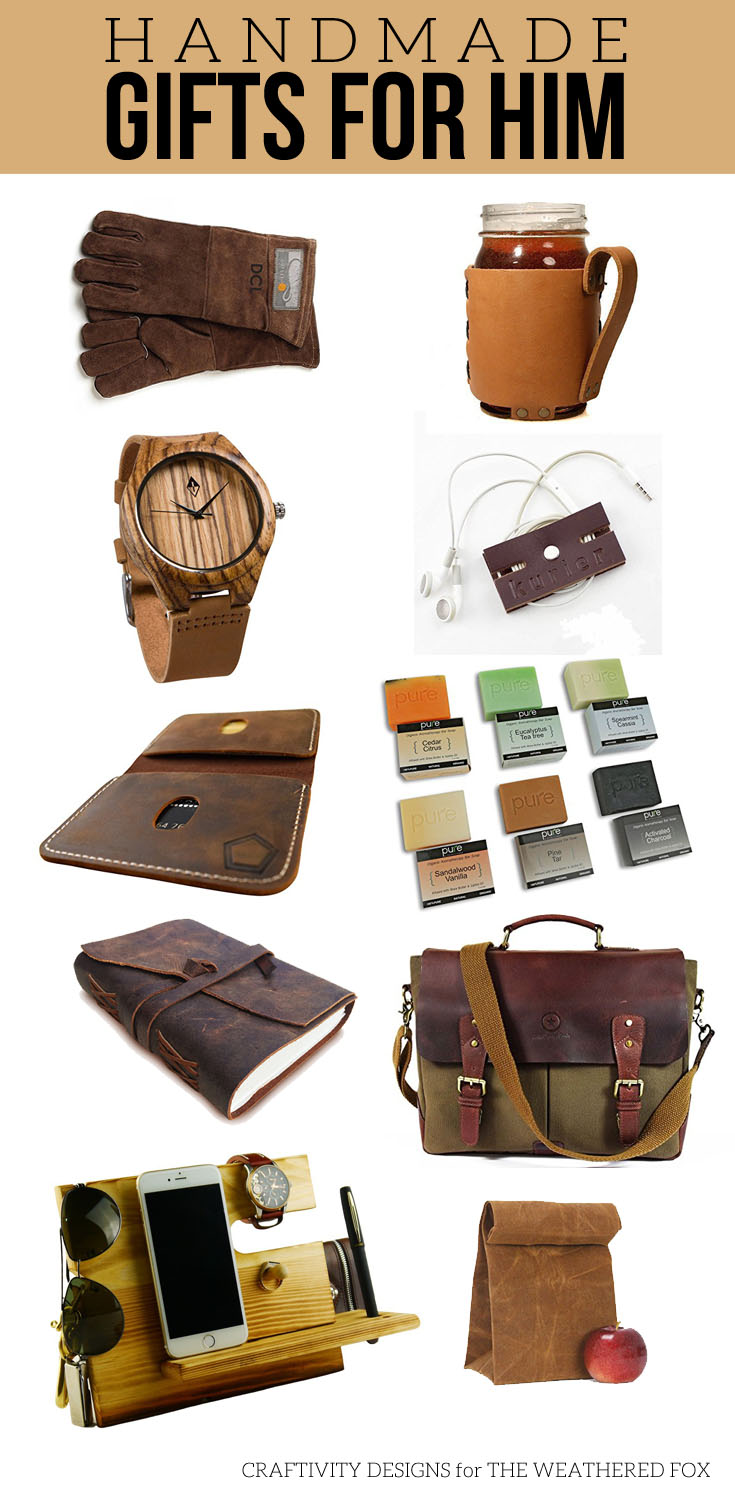 Handmade Gifts for Him
So often, men are the hardest-to-buy-for people on our Christmas list. Over the years, Lora of Craftivity Designs has found several go-to gifts when buying "for him." By relying on masculine materials and practical products, you can make "buying for him" much simpler:
Click on the images to be taken to the products (affiliate links).
---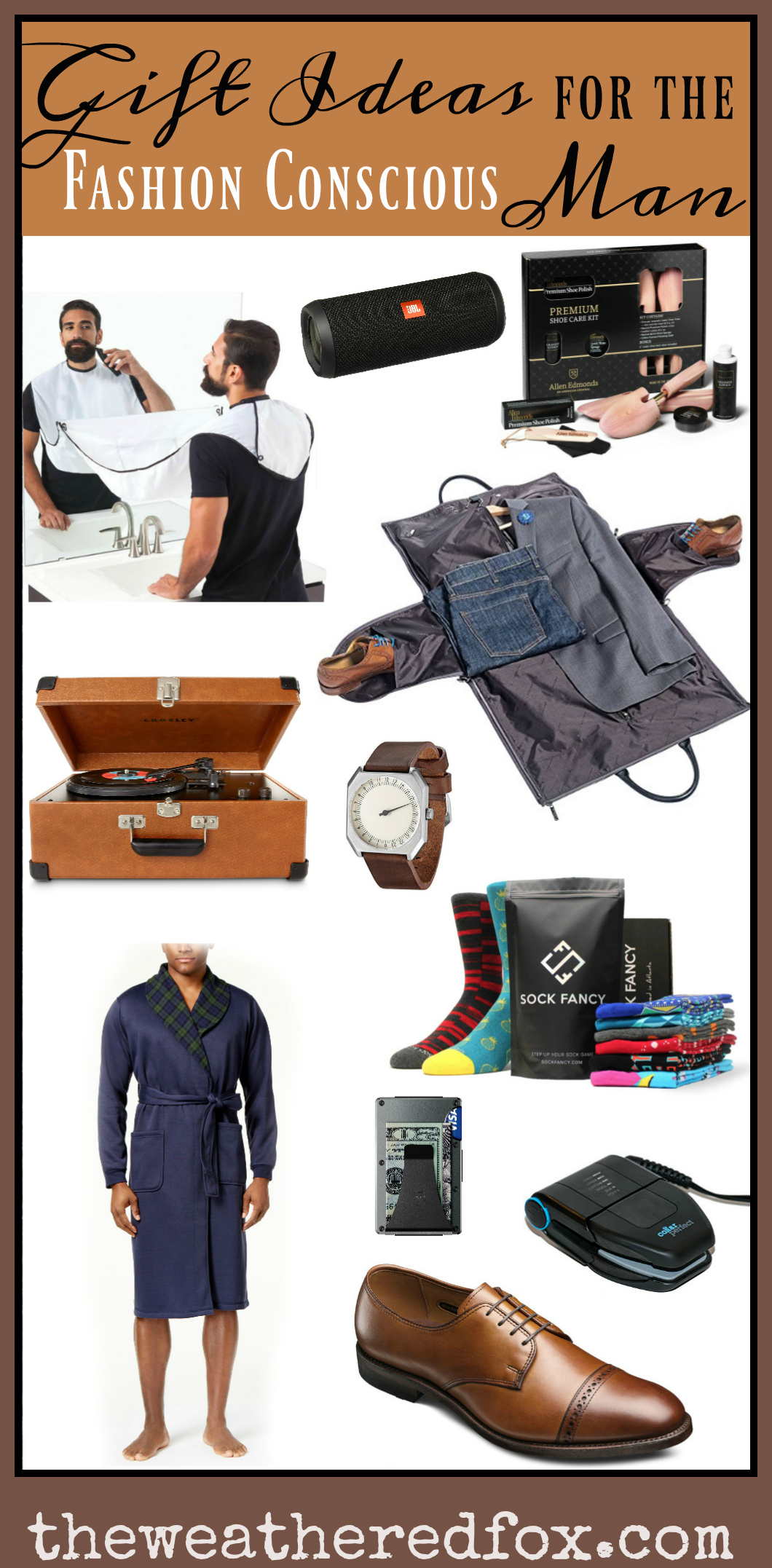 Gift Ideas for the Fashion Conscious Man
This has to be the hardest type to shop for. Oh, yes. They appreciate the finer things. They are so appreciative of gifts. But they'll probably take back 99% of the clothes you buy them. Here's a tip for shopping for the fashion conscious man: never buy them clothes. Unless they tell you the exact item in the exact size, you're probably going to miss the mark. Instead, try to focus on accessories and even gift cards to the stores you know they frequent. But if gift cards are not on your list of things to buy this season, and you want to impress your fashionist-o, try these suggestions. Each one was hand selected by my very own fancy pants husband, so you know it's a good list!
Handcrafted Dress Shoes
Ever since discovering an American made shoe company two years ago, my husband has been absolutely over the moon for them. They're called Allen Edmonds, and they're one of the select few that still hand craft shoes like they did in the good ol' days. The shoes go through a 212 step process, and are meticulously crafted to perfection. In fact, they even have an entire website dedicated to their factory seconds (super good deals there), which didn't make the perfection cut. But to be honest, Brian has a few pairs from the factory seconds site, and we can't find a single thing wrong with them! And from Black Friday to Christmas, they always have a selection on a crazy deal. Now would be the perfect time to get your first pair.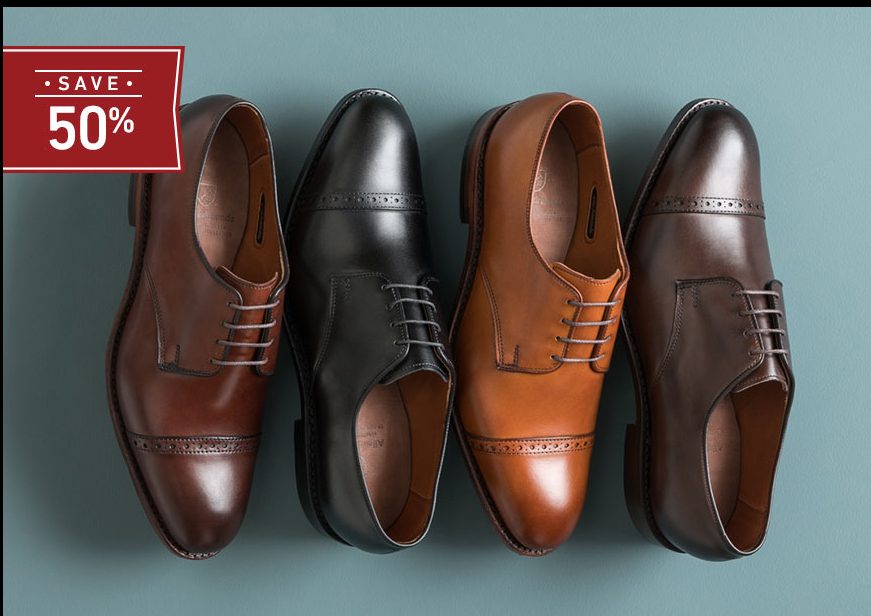 What we love about this company is that they have far more sizes than just the standard shoe sizes, which means you can get fitted for a size that fits you perfectly. Their shoes also have a cork insole, helping to mold to your foot for a perfect step. But what I love most about this shoe is that they actually last. Brian has had his first pair for over two years, and they are in perfect condition though he wears them almost daily. And last but not least, this pair of shoes can be recrafted once the sole wears out!
Shoe Polishing Kit
If he already has some fancy shoes, a shoe polishing kit is a no-brainer. Because he likes to keep his shoes in tip-top shape, he's using his shoe polishing kit a ton. So he'll need to restock, especially if you are surprising him with a brand new pair of shoes! This is the perfect gift for a shoe-lover.
Sock Fancy Monthly Subscription
This guy is always trying to come up with more creative ways to dress up his style. He loves sneaking in a pop of color with matching socks. But the local clothing shops always tend to carry the same socks. Total bummer. A Sock Fancy subscription will help keep his wardrobe fresh and inspiring. This was the least expensive sock subscription, with a pair of socks coming in at about $8 a piece if you subscribe to the 2 sock monthly subscription.
Now that you have a feeling for what kind of guy you're shopping for, here are a few more gift ideas we found for Mr. Fancy Pants.
Click on the images to be taken to the products (affiliate links).