So…
I left on you dear friends on a bit of a cliff hanger didn't I? Well, between getting the floors done, picking stain colors, choosing cabinets, and trying to wrap my head around even beginning to start to think about paint, I just didn't have a whole lot of time to update you on the happenings over here at The Trilevel Turd. Which, by the way is actually more of a diamond in the rough these days. I guess after a turd has been under so much pressure it turns into a diamond right? Science?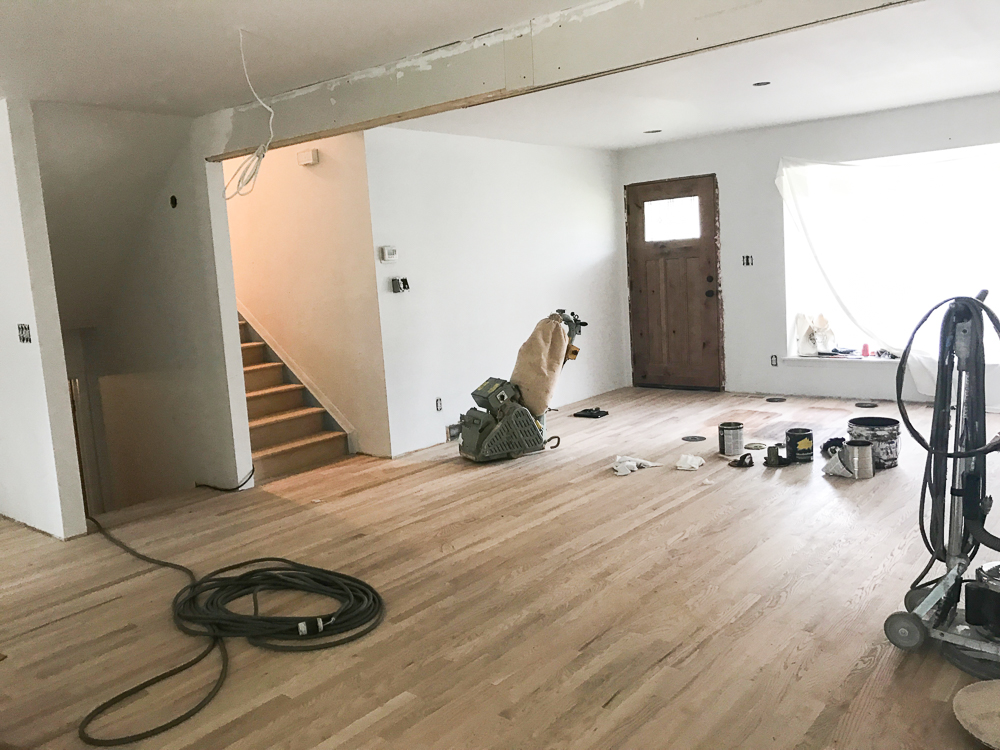 So just to give you an update on our flooring situation, the floors are in! It took a few days to lay all the floors and rebuild the stairs. You can read about why we had to rebuild the stairs here.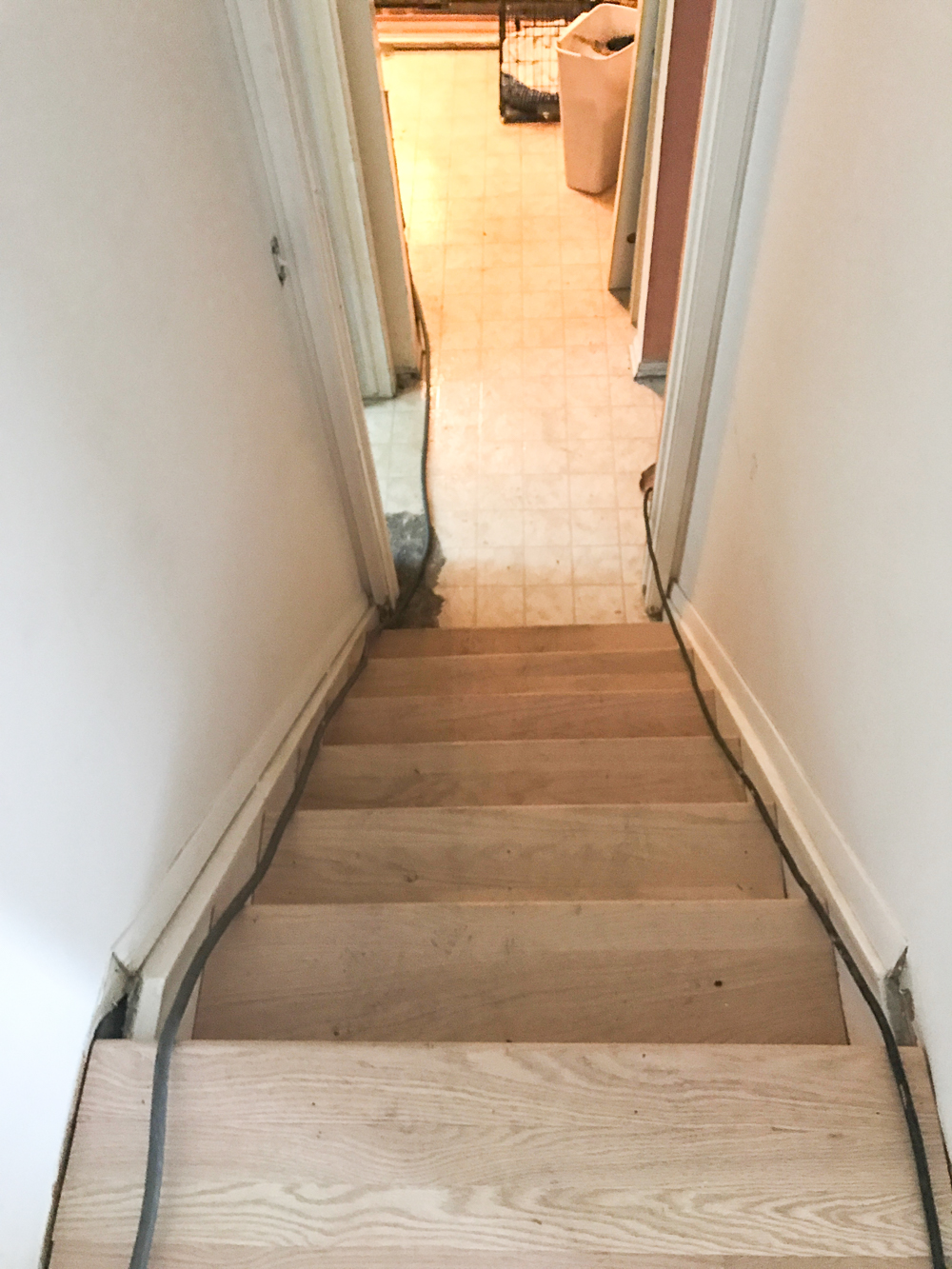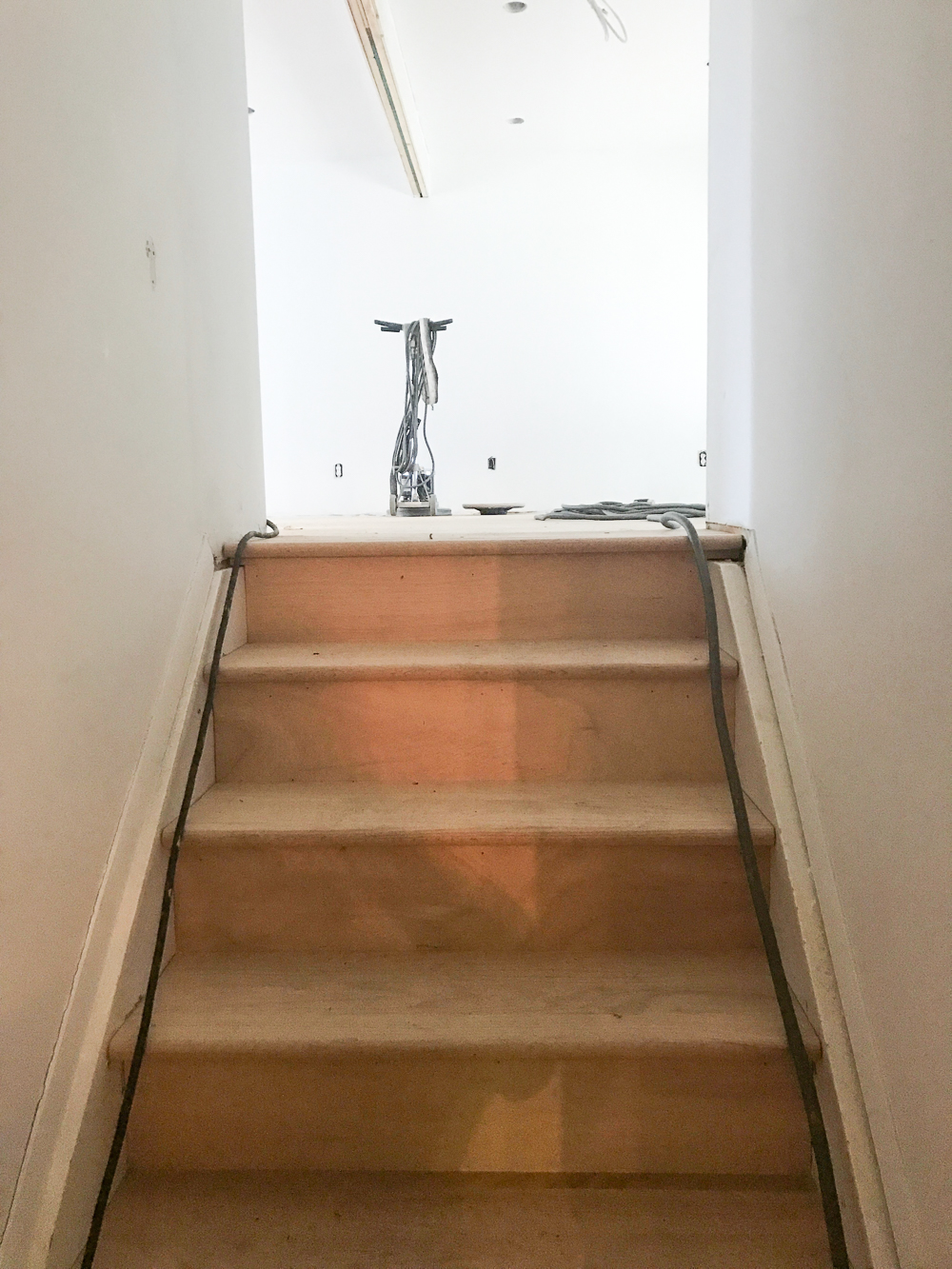 And then we had to wait a few weeks before they could actually get around to finishing them. Talk about testing my patience! But we knew the finishing schedule was backed up before we even started the process, so it wasn't a surprise to us. It did give me some time to think about the kitchen, and we are finally ready to settle on a countertop and cabinets. This is a major step for us because I have been frozen on this decision for months.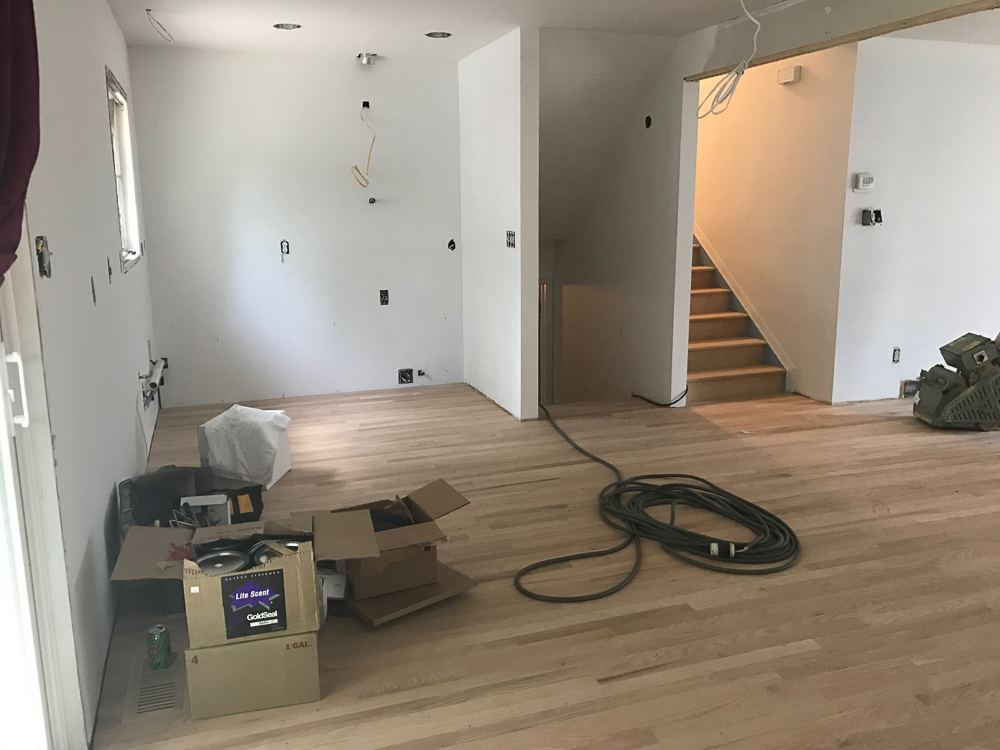 We had to wait quite a while for our floors to be done, but boy was it worth the wait. I am just absolutely in love with the way these floors turned out. I have a renewed energy for the whole house because my vision is coming together so nicely!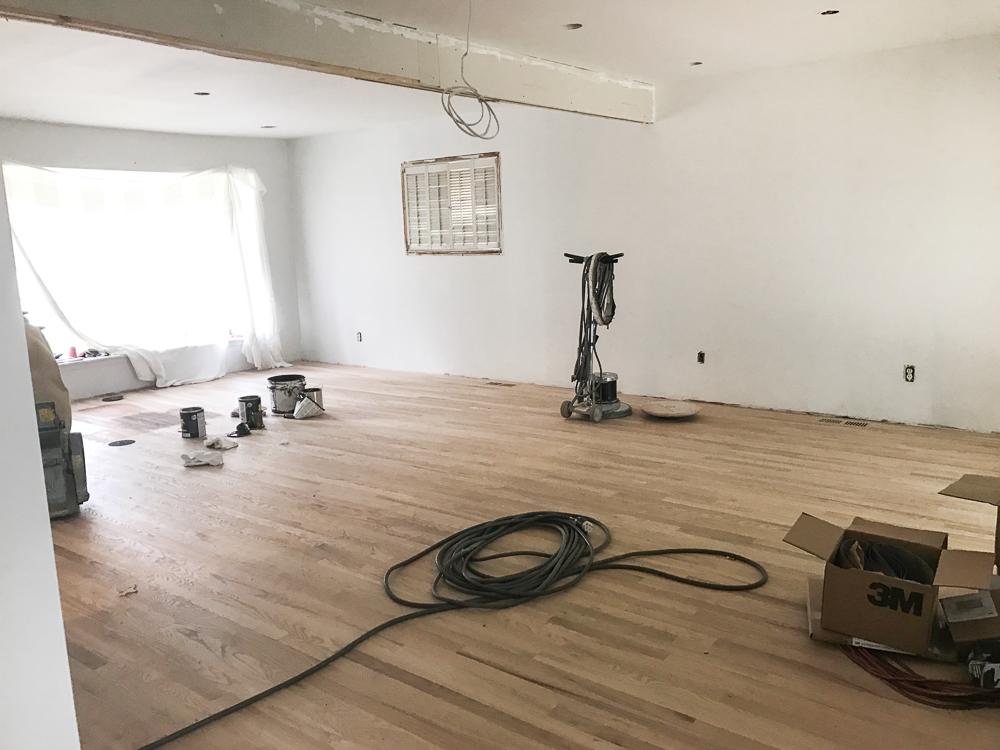 We chose red oak floors to match the existing floors in the upper level, and then had them all refinished to match. The stain color is called Golden Brown in the Glitza stain. It's actually two parts golden brown to one part neutral. When he put the color down right out of the can, it was too dark for me. But they were able to mix it to my liking. I'm told your regular old joe can't buy Glitza, you have to be a licensed contractor to buy it.
From top left: 2 parts golden brown, 1 part natural; straight out of the can golden brown; natural; cinnamon; 1 part golden brown, 1 part neutral.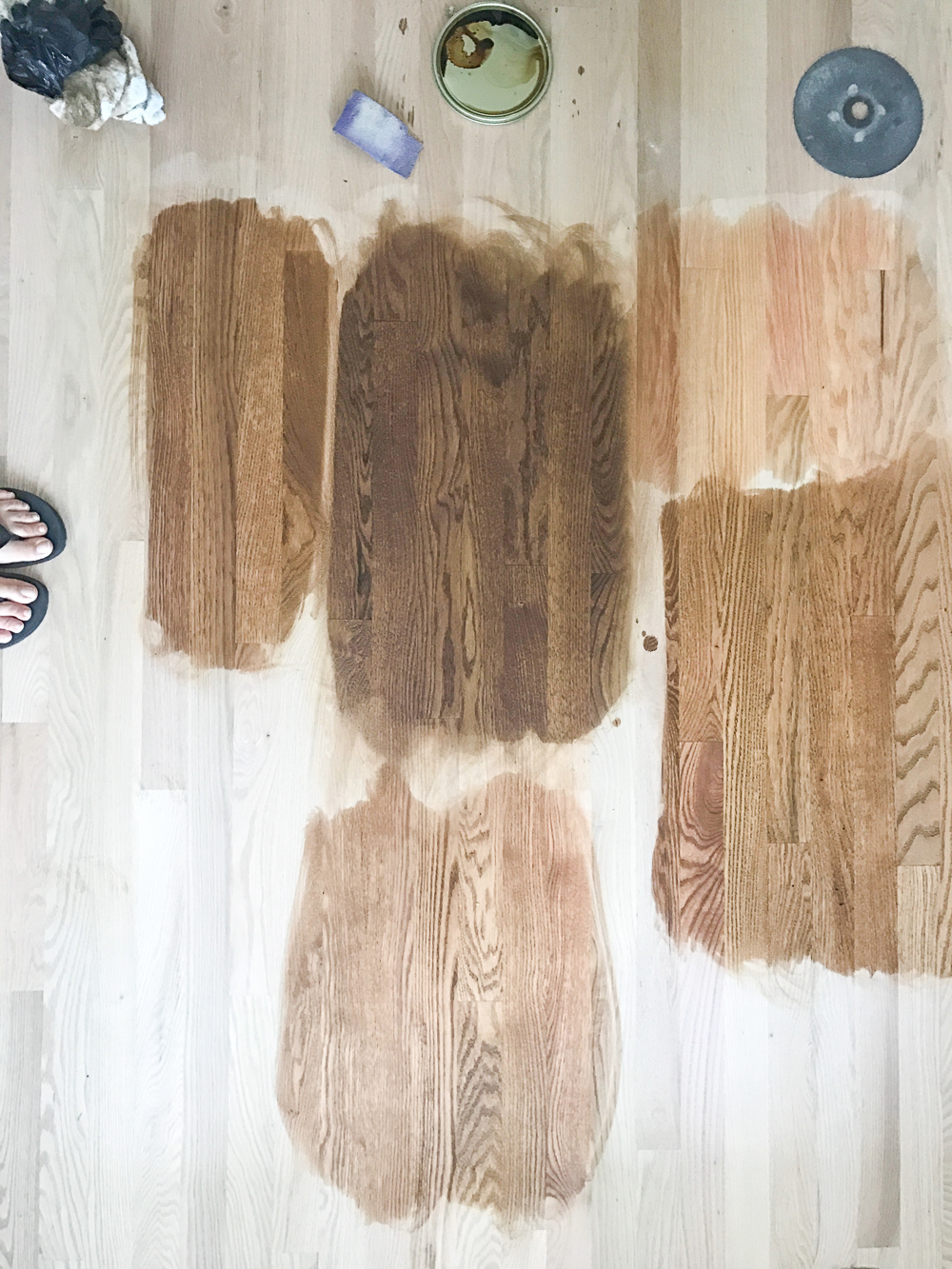 I originally thought I would just go natural, but when he layed out the natural stain on the floor, it was a bit too pink for my liking. That's because we have red oak floors. Maybe if we had maple, or white oak it would have looked better. So we decided to go with the golden brown. And I just love it.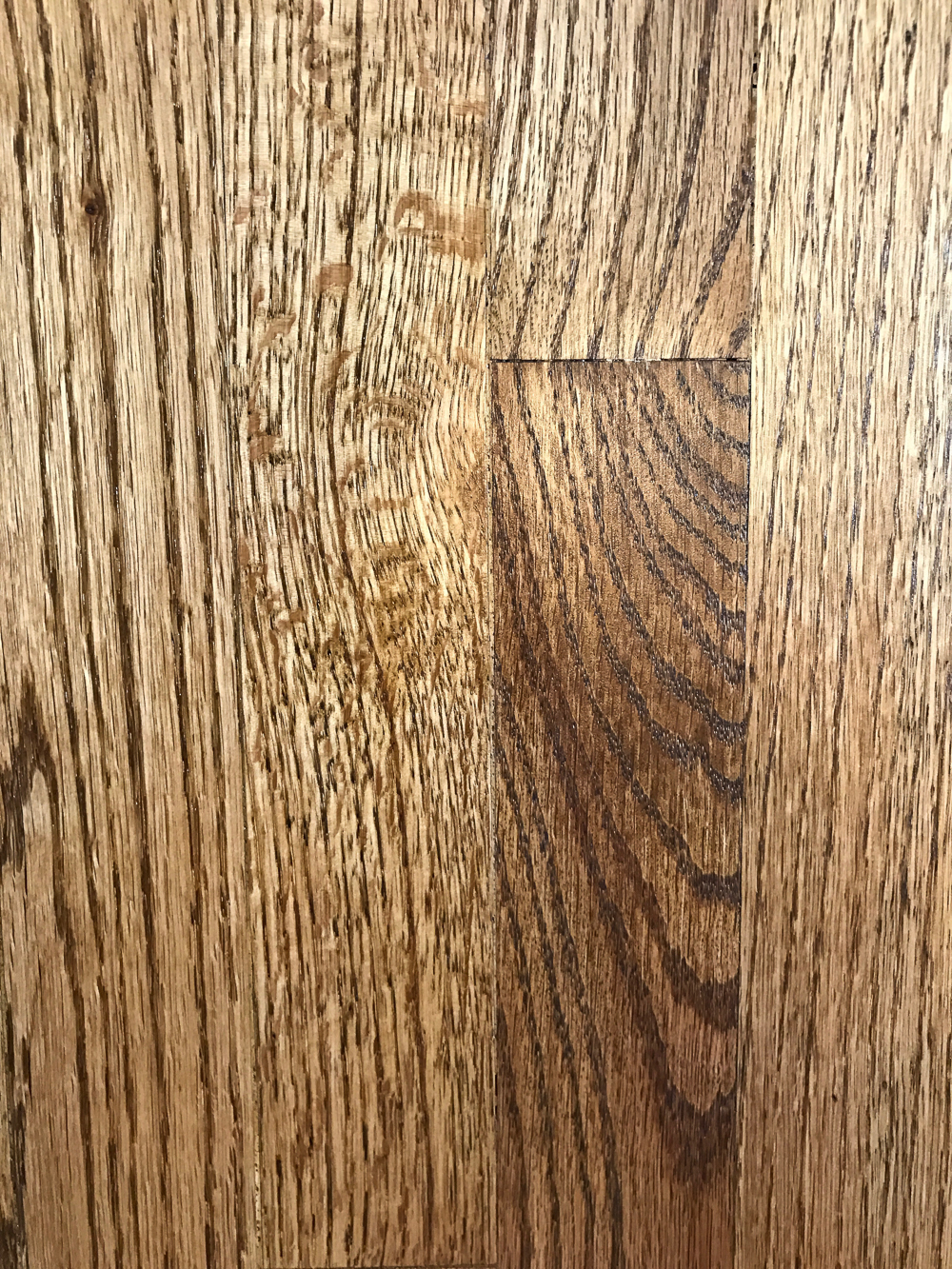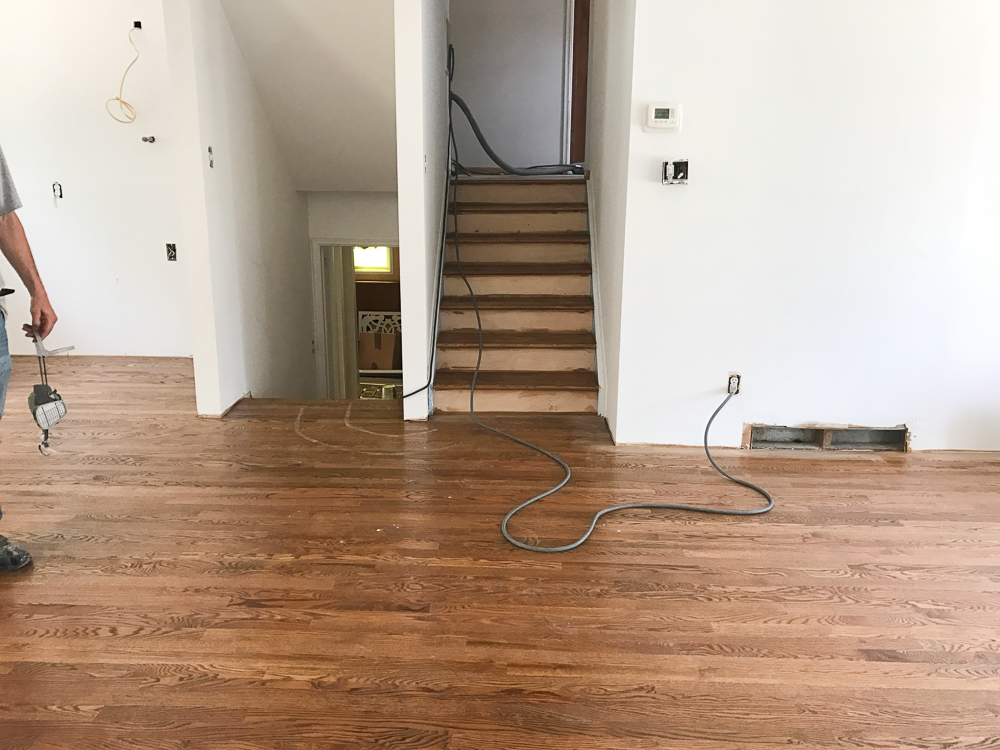 That's not a huge scratch, by the way. I took this photo when they were just finishing the stain. So this was all buffed out.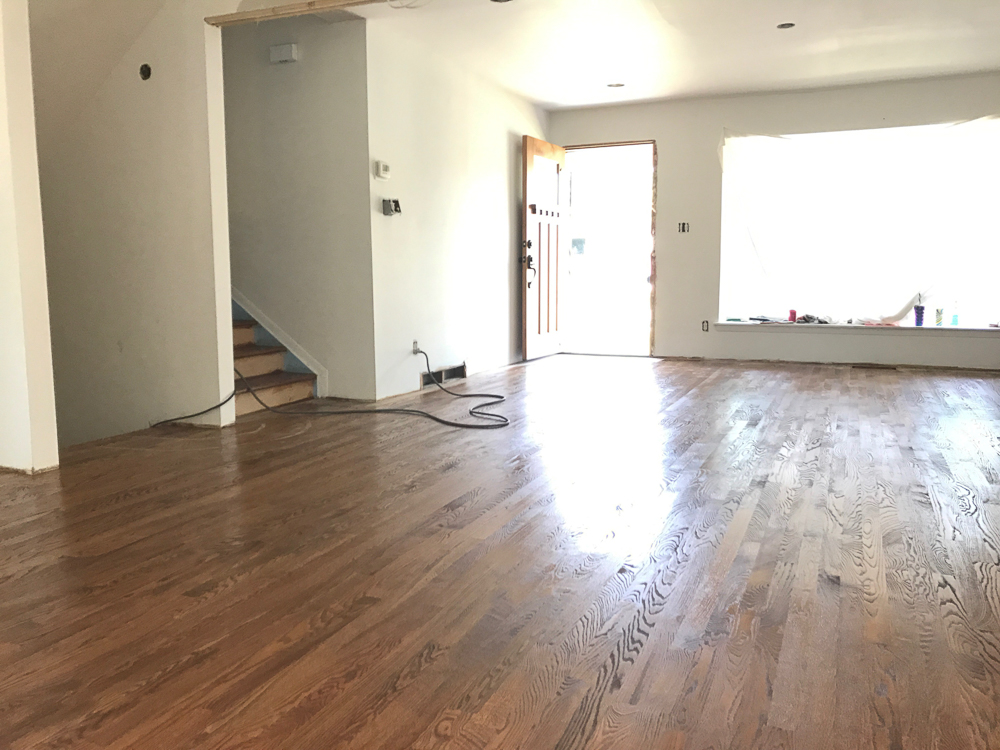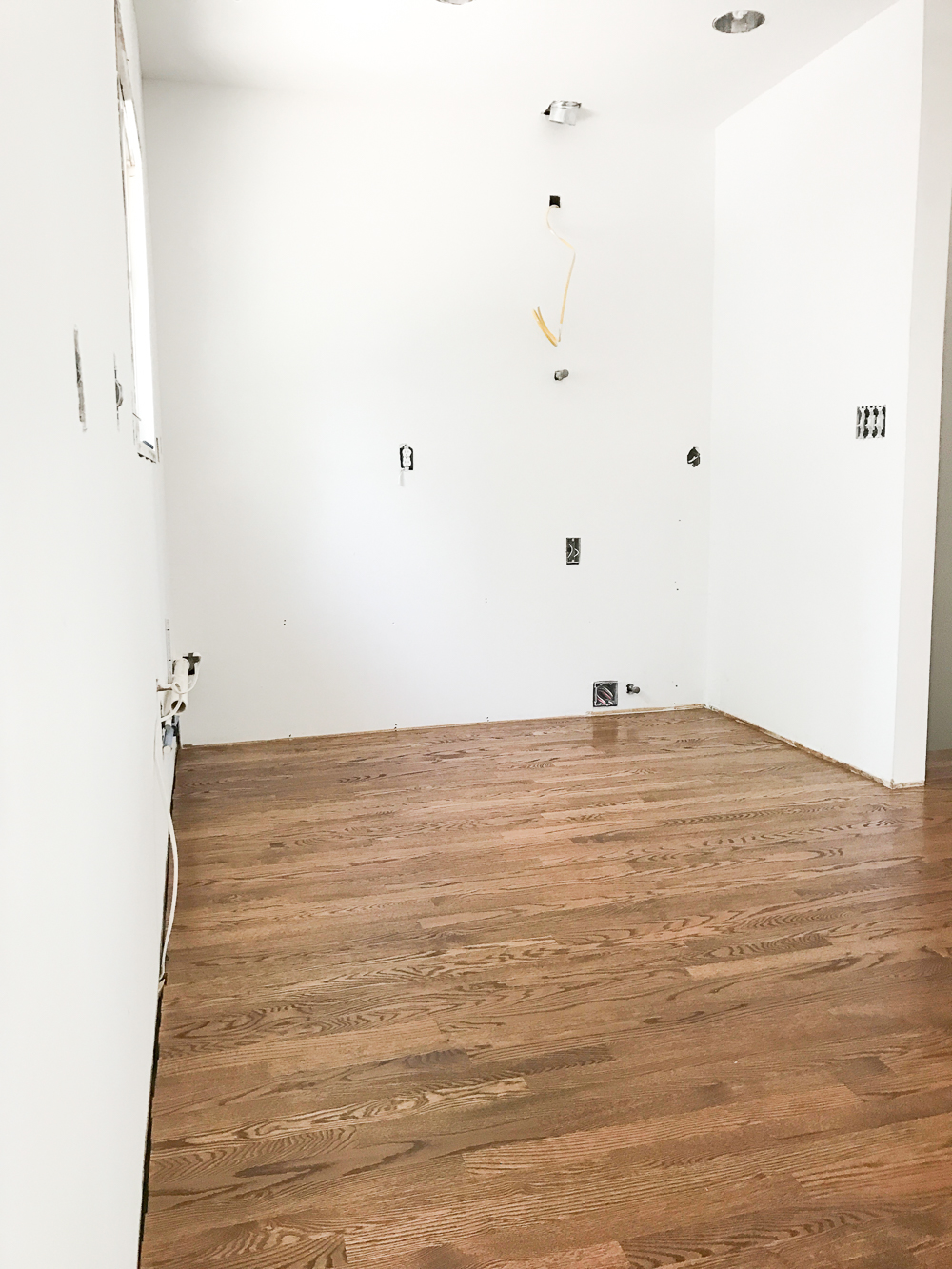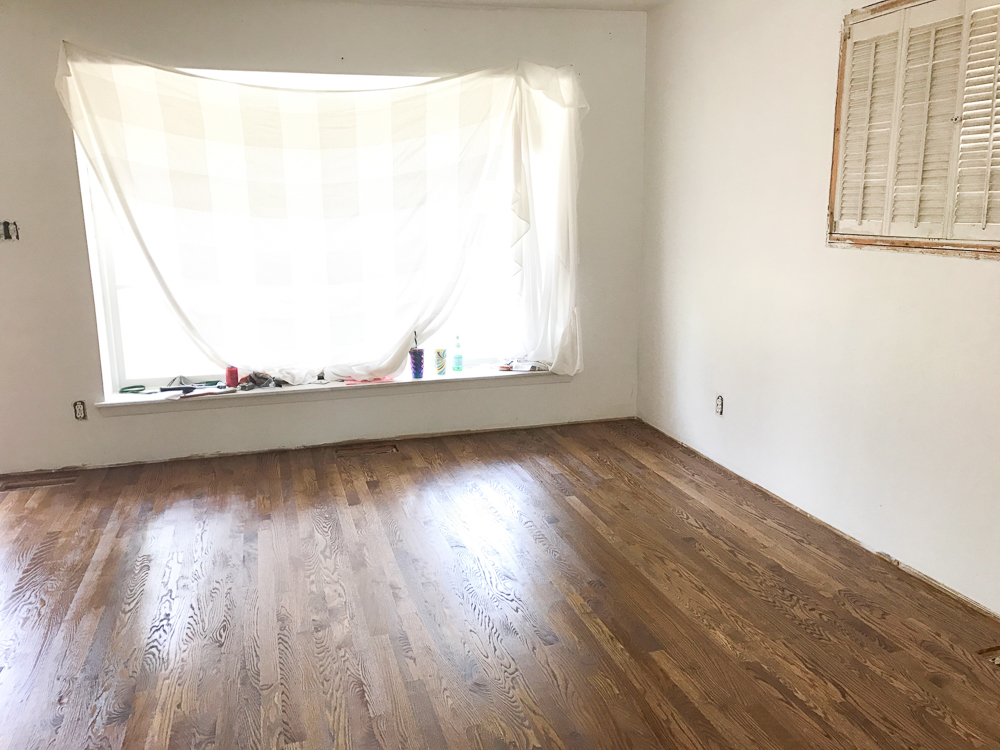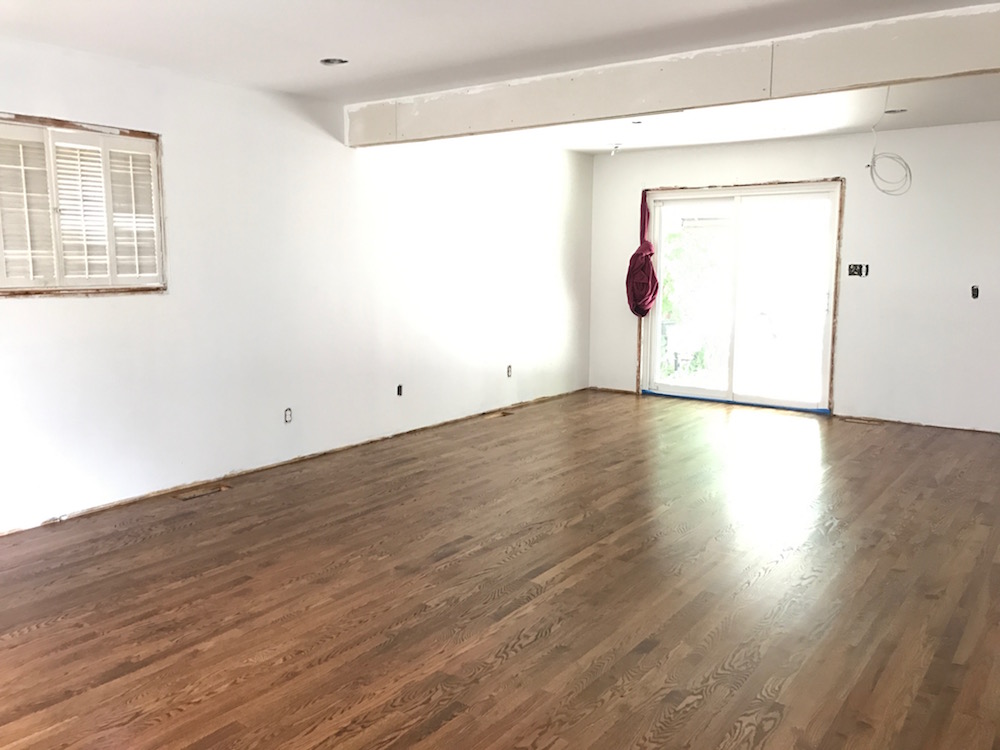 It's the perfect shade to compliment all the lighter colors I plan to add to this space. It's not too dark, but does give some character and depth to the wood, and it makes it feel like the wood has been here for forever.
I'm excited for this floor to be done curing so we can start adding furniture and picking out paint! UGH! And finally get a kitchen in here!