It's a new year, and if you are anything like me you are all looking for new ways to get organized. One way I stay semi-organized is lists. I have my meal plan, grocery list, weekly to-do list etc. However, I often find that I misplace the paper that I wrote down my meal plan on. So today, I am sharing this cute Free SVG Printable Chalkboard Menu! It's so easy to make, and is perfect for writing out what's on the menu for the day (or the week) in a place where you aren't going to lose it.
This post contains affiliate links. I receive commission from purchases made through these links. 

How to Make a Vinyl Refrigerator Chalkboard
What you will need:
–Cricut or Silhouette Machine
-Chalk
-Scissors
Instructions:
1)  Download the free SVG cut file. Select which design you would like it use, and resize as desired.
This printable is available for free as a gift to email subscribers. This printable is for personal use only, and is not to be copied, distributed, sold, or used in any commercial manner. If you want to download this printable for free, just click on the image below.
2)  Cut your Chalkboard Vinyl to length. In my case I was making my menu 11.5″x16″ so I cut the length of myChalkboard Vinyl to 18″ to make sure I left enough margin for the machine. You can do this project the same way as me if you have a Cricut or Silhouette Machine. If not, you can always print the file, cut around the menu shape, and trace it on your vinyl. Then cut your vinyl. But if you do not have a Cricut or Silhouette Machine and have been considering one, I highly recommend it, especially if you do projects like this often. It saves SO much time!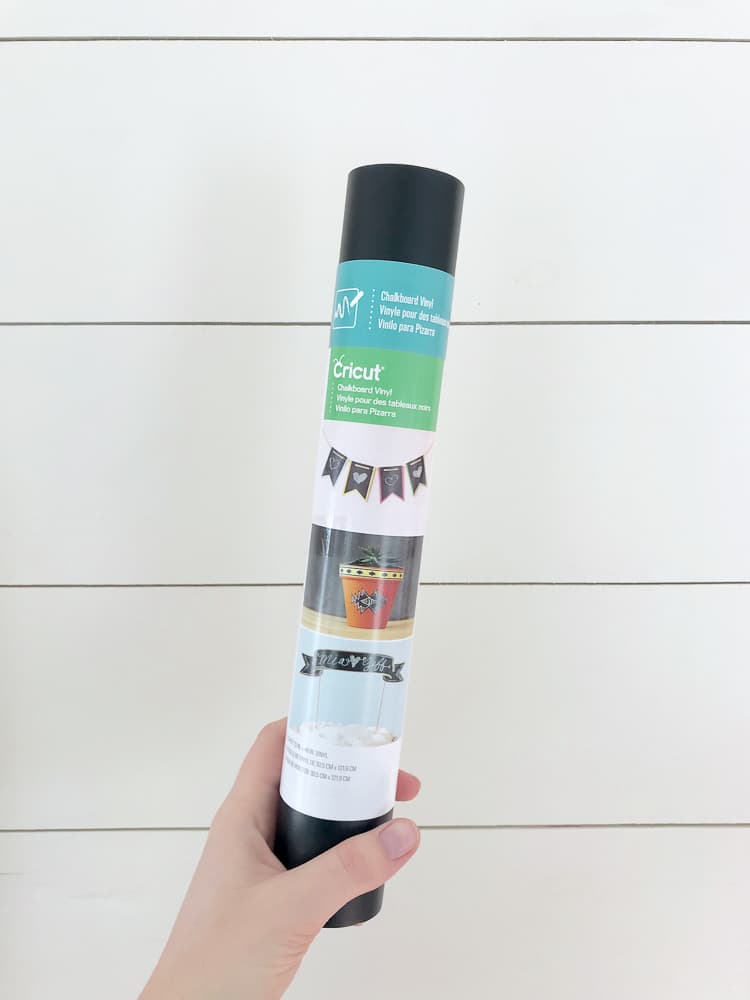 3)  Load your media into your Cricut or Silhouette Machine (make sure you have adjusted your blade to the proper setting for cuttingChalkboard Vinyl), and cut!
4)  Once you have cut your menu out, remove excessChalkboard Vinyl from the edges.
5)  Season your chalkboard by rubbing the entire surface down with chalk. Wipe clean.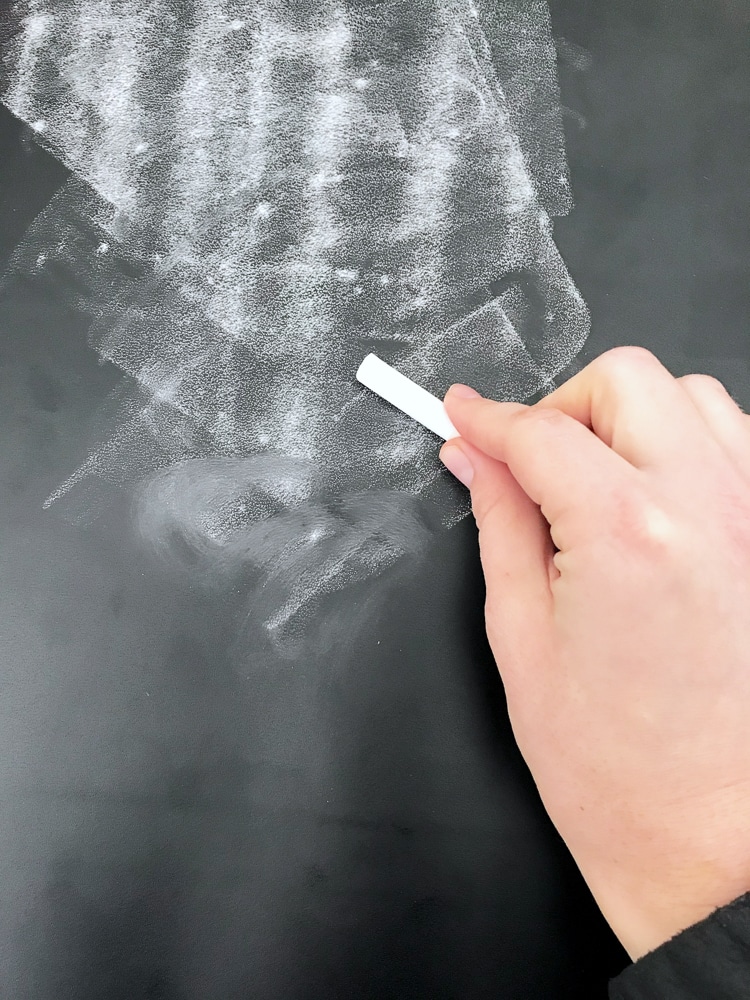 6) Remove your menu from the backing and place it where desired, making sure to smooth out any air bubbles.
7) Decorate your chalkboard menu as desired! A Chalk Marker really makes the chalk pop on a chalkboard, and is much easier to draw designs and write with in my opinion. I used this Chalk Marker here.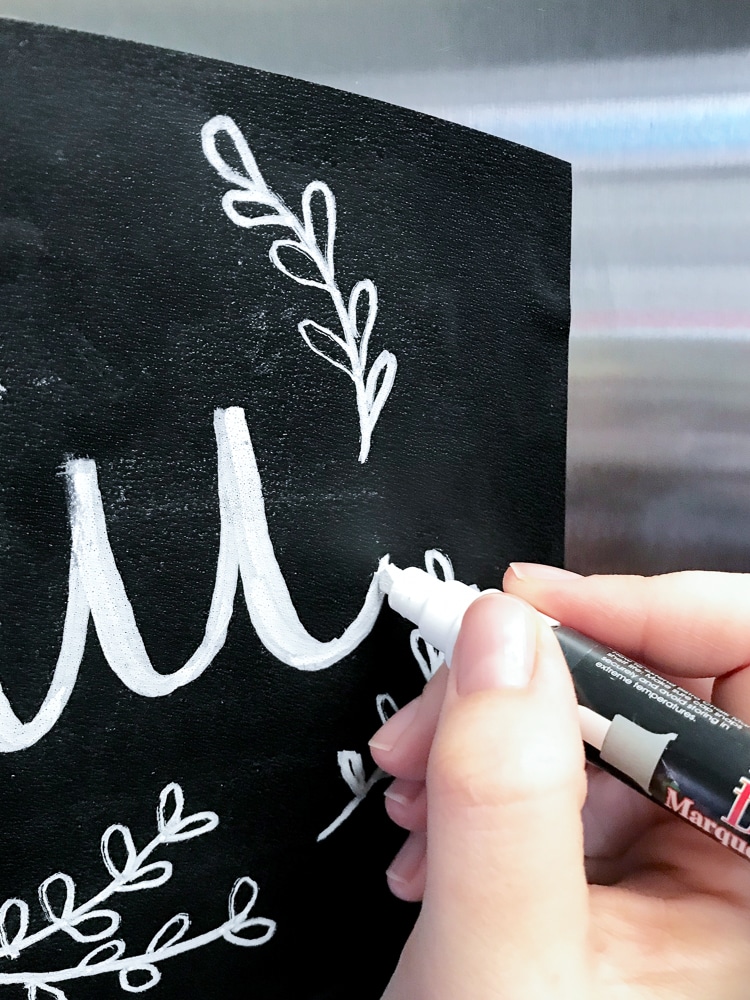 You can use your vinyl chalkboard in so many different ways such as a grocery list, calendar, to-do list, etc. There are so many possibilities! I hope you enjoy your Free SVG Printable Chalkboard Menu!