The end of the school year is drawing near, and that means it's time to show some appreciation to the amazing teachers who have been pouring into our kiddos this year! Today, I am going to show you a quick and easy Teacher Appreciation Gift Idea for the teachers you love! I know when we think of teacher gifts, we often think of homemade of handmade goodies. However, if you talk to teachers, they receive so many homemade treats and gifts they don't know what to do with them all. I'm sure teachers truly appreciate all the gifts they receive, but today's gift idea is something a little more practical.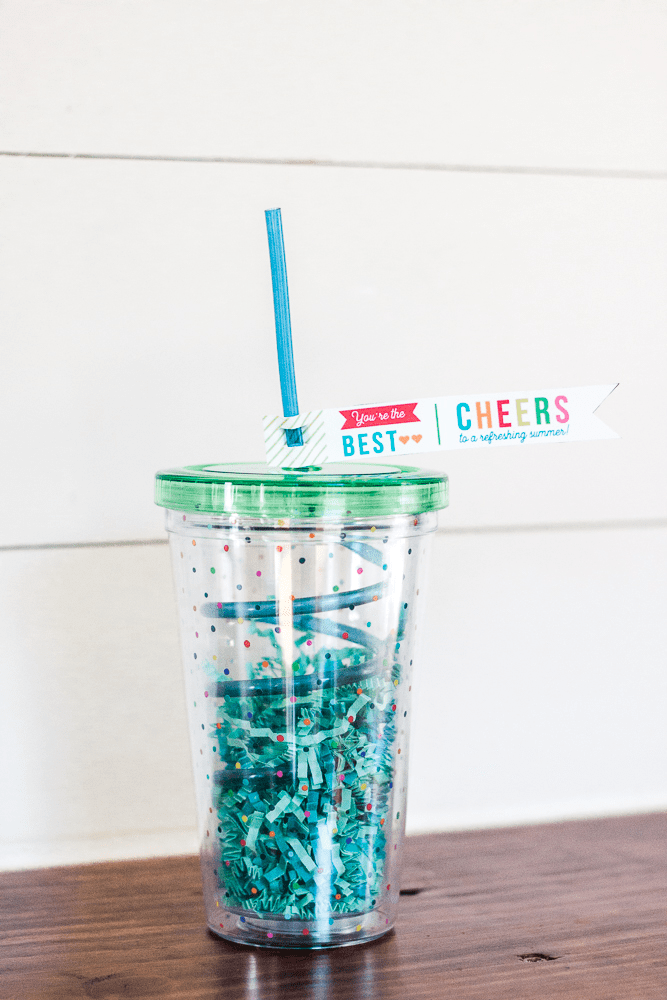 Materials Needed:
–Crinkle Paper/Paper Easter Grass
-Goodies (gift card, EOS Lip Balm, Drink Mix Singles, Tea Bags, etc.)
Instructions: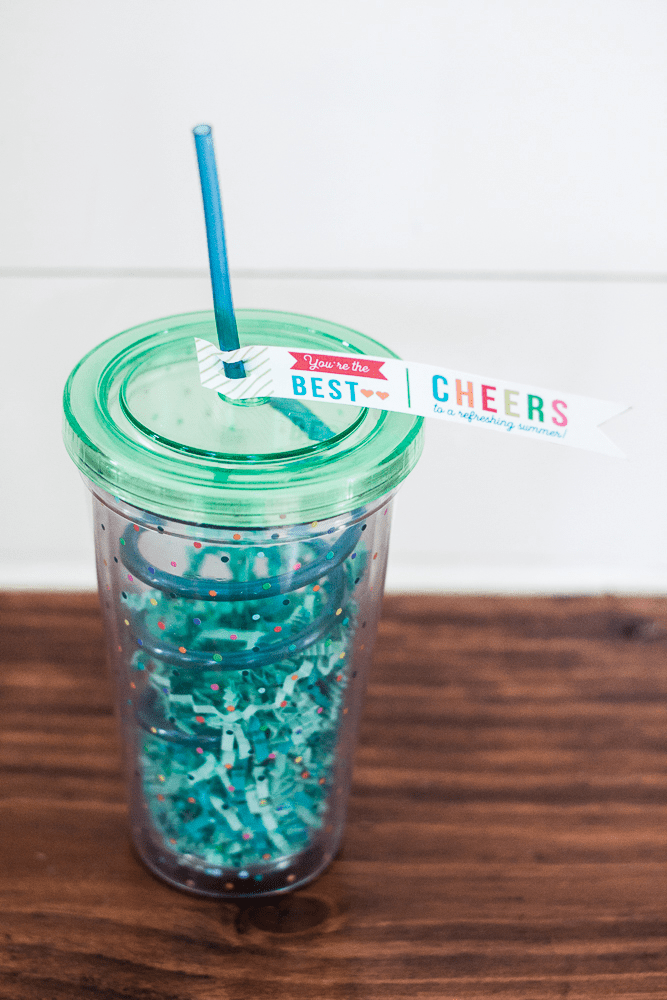 Pick out a cute tumbler cup! I love these straw insulated tumblers for the summer. They keep your drink cool during those hot summer days! Teacher's always like to have a drink on hand while teaching their students, so what could be more practical than a cute cup?!  I found this cup in the Target Dollar Spot for just $3! Yay! Who doesn't love Target?!
Next, filler the bottom of your cup with a colorful crinkle paper! I got mine from Walmart in the Easter section. It's actually paper Easter grass!
Fill your cup with goodies! Some goody ideas to fill your cup are — a gift card (this is ALWAYS a good idea!), EOS lip balm, candy, drink pouches, tea bags, etc. You know your teacher, so fill the cup with things that show you pay attention and know what they like! Does she love Target like me? Put a Target gift card in the cup. Is she obsessed with Reese's Peanut Butter cups? Does she drink a lot of iced tea? Fill the cup with things she loves and enjoys!
When you have picked out the goodies you would like to put in your cup, make sure you download these free printable gift tags to top off your gift! For a tutorial on how to print and cut the tags using your Silhouette Cameo, visit Gather & Flourish!

That's it! I think these turned out REALLY cute! And they're so simple and easy to make!