There are a ton of pineapple projects all around the internet. After all, it's the hottest fruit trend right now! That's why I decided to bring a week-long pineapple party here at The Weathered Fox! I've been obsessing over all the pineapple ideas, and thought why not show you all how to bring the pineapple trend into your own home?

After all, there are so many times that I see a trend and wonder if that could ever work for me. Or I want to try something but have to do a ton of research to find what I'm looking for. S oif you're itching to add some pineapple to your home or wardrobe, here are some printables that can help you with your next project. Some of these printables you can just pop into a frame, while others will help you with a DIY project. Here are my favorite pineapple printables from around the web!
Hello Summer Pineapple Printable for Projects
This fabulous Hello Summer Free Cut File from By Dawn Nicole can be customized in any color you want if you want to print it. Or you can use this printable as a cut file for a Silouette or Cricut project! I absolutely love this tote bag they made! But this pineapple printable would look amazing on a beach towel, or a t-shirt!
Pineapple Cupcake Toppers
These Pineapple Cupcake Toppers from Tatertots and Jello are just adorable! These printables can turn any simple treat into a tropical summer party idea. And she makes it so simple, you just cut out the free printable images and pop them on top of your favorite dessert!
Multi Colored Pineapple Cut File
This Multi Colored Pineapple Cut File from Alexis at Persia Lou will take your next project to the next level! The printable comes in different layers, so you can stencil or print vinyl in layers to create that unique multi colored look.
Pineapple Printable from Live Laugh Rowe
Kelly says the pineapple is a welcoming symbol meant to greet visitors at the door. I never knew that, but it's no wonder the pineapple has become such a sign of happiness! This Pineapple Printable from Live Laugh Rowe will add a bit of cheer to any home.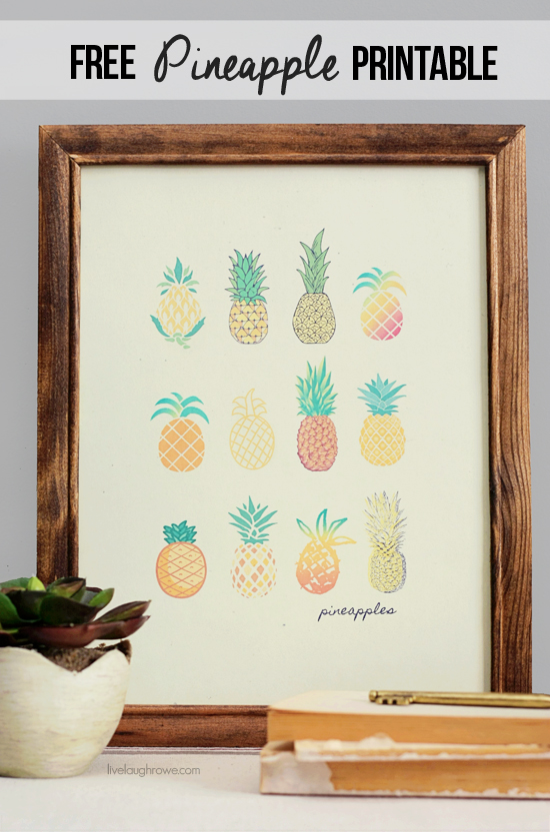 Fine-Apple Pineapple Printable
OK, this Fine-Apple printable from Happiness is Homemade had me cracking up! I had to add it to my list! I can totally picture this hanging in a beach house, or at a summer party, or even in a colorful bedroom. She even has smaller files so you can make gift tags.
Pineapple Aloha Printable Gift Tags
What a great way to say thank you to attending your summer party! I love these Pineapple Aloha Gift Tags by The Crafting Chicks. They created these gift tags after visiting Hawaii and wanting to give a thank you gift to their sitters. They have ones that say aloha and others that say mahalo. You could easily print both and pop them into frames to have a matching set of pineapple prints in your home!
You Had Me at Ahola Pineapple Printable
What a clever little saying! I love that this Pineapple Printable by Today's Creative Life puts a spin on the classic 'you had me at hello!' But aloha mean hello and goodbye, right? haha. Anyway, I love that this pineapple has a cute little face. It makes me want to add it to a tote bag for the beach!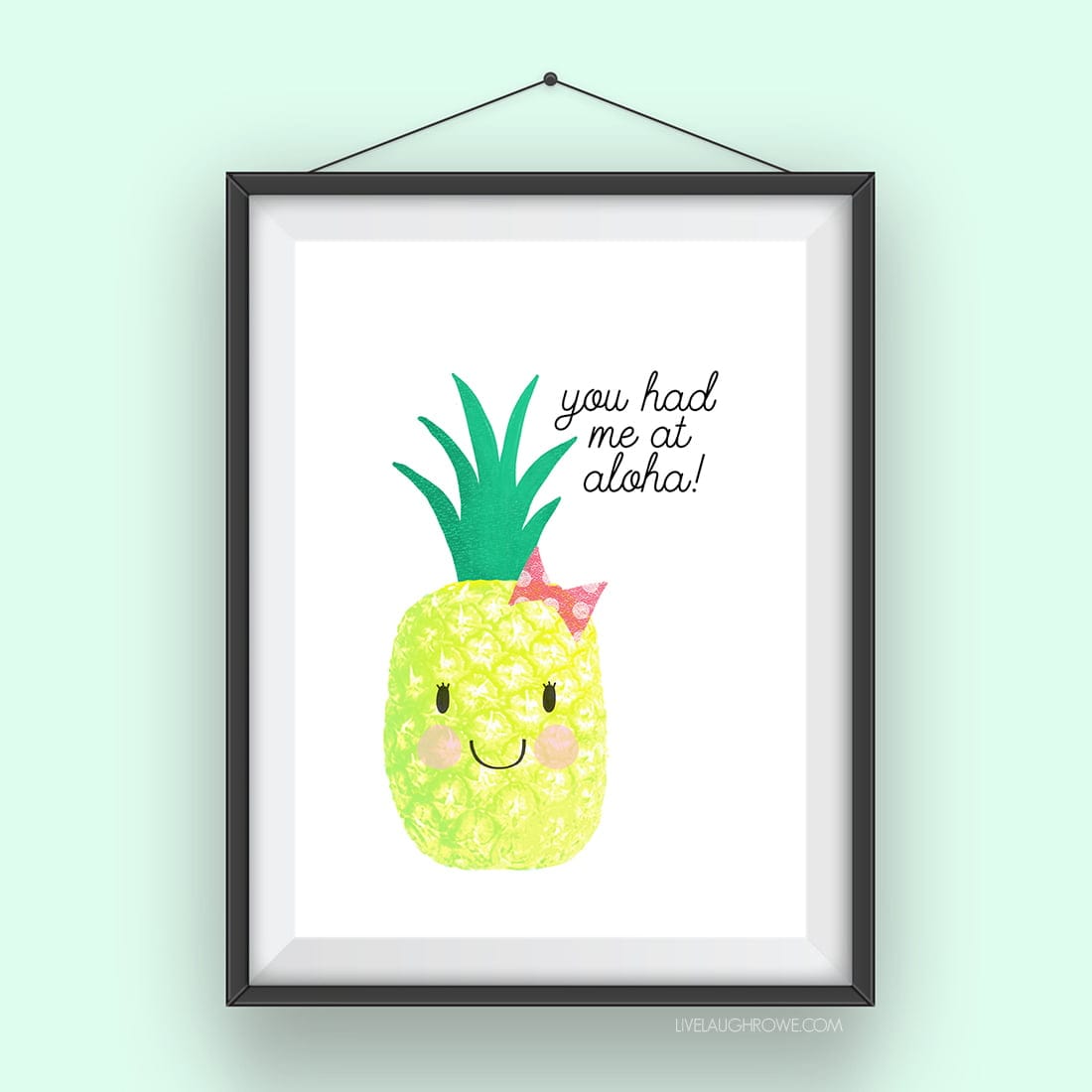 Pineapple Word Art Printable
This Pineapple Word Art Printable cut file from Sisters What has a quote from the popular show Psych. I don't know the quote directly, but I do love the show. Even if you've never seen the show, this design is adorable and would look good on a wall or printed onto your favorite tee.
Watercolor Pineapple Printable
I absolutely love this Watercolor Pineapple Printable from Sisters What. This would totally be able to fit into my home somewhere. The subtle pattern behind the pineapple really makes a neat looking piece of art.
Tequila Gift Pineapple Printable
Who wouldn't want a bottle of tequila wrapped in a pineapple? I know I would! This Pineapple Margarita Recipe Gift Idea is a great way to show appreciation, congratulate a new home owner or say happy birthday.
Pineapple Slice Straw Topper Printable
This Pineapple Slice Straw Topper from Craftivity Designs is such an easy and fun way to add a little pineapple to any occasion! You could even use these to keep track of guests' drinks! Just have them write their names on them!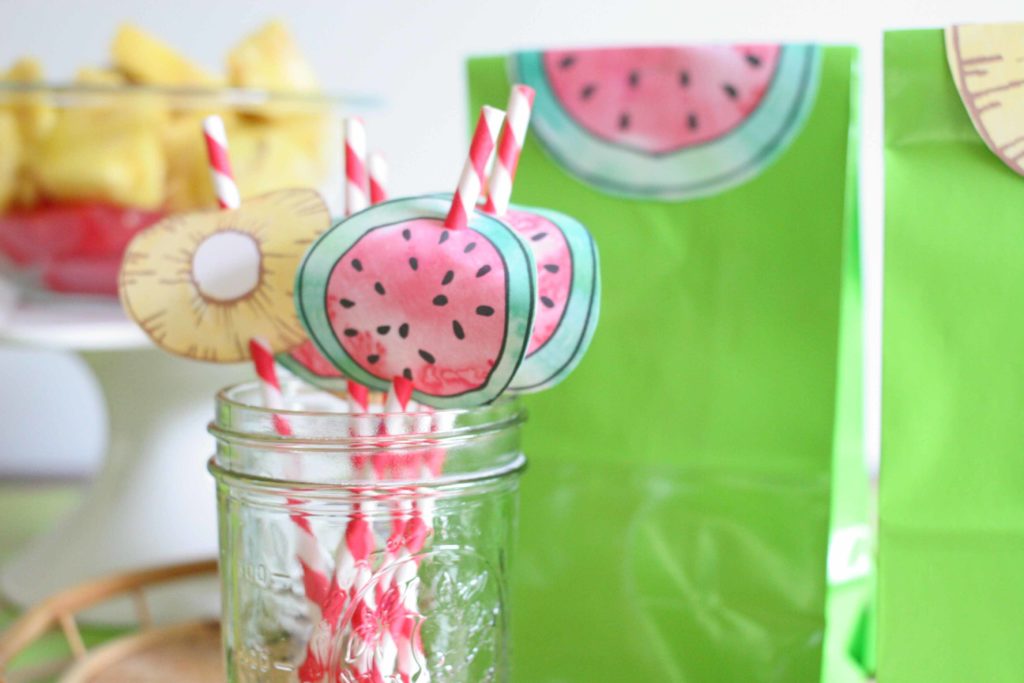 Inverted Colors Pineapple Printable and Cut File
This Inverted Colors Pineapple Printable from Designer Trapped is a great way to make two pieces of art from one cut file! She cuts out a pineapple and then uses the scraps from the cut file to create an inverted pineapple for a separate frame! It's easy and does double duty!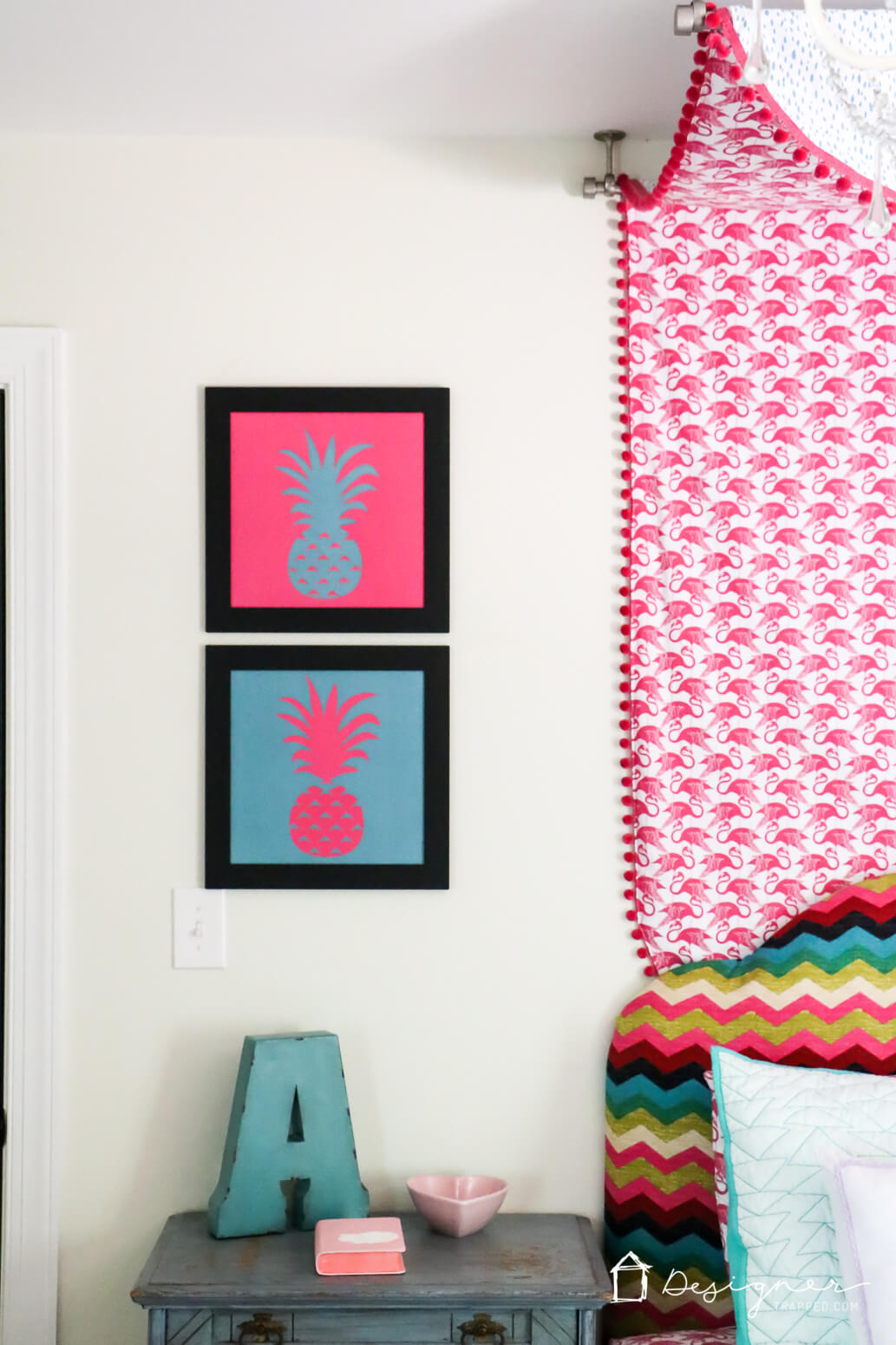 Handmade Watercolor Pineapple Printable
This handmade Watercolor Pineapple Printable from The Graphics Fairy would look perfect in a farmhouse style home. The soft colors would look great in a distressed wood frame. They also provide a sketch of the pineapple if you want to use it as a cut file, sewing pattern,  or if you want to try your hand at watercolor yourself!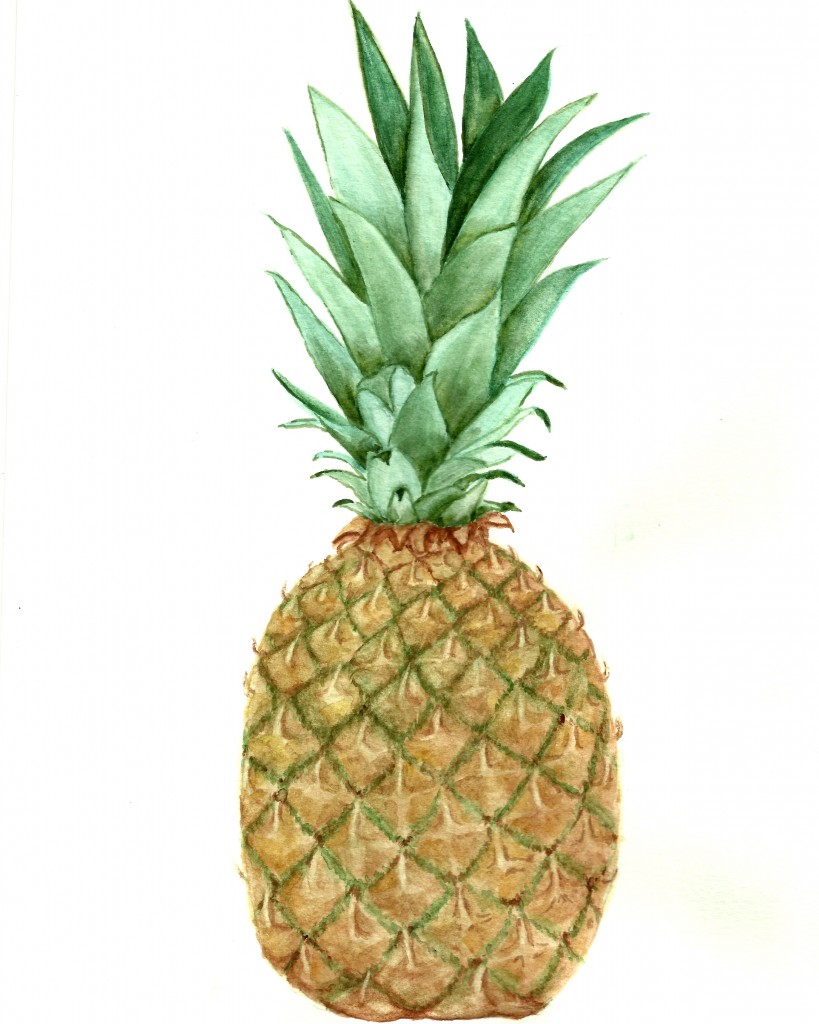 Glitter Pineapple Printables
Sydney from Mahle's Market shared these glitter pineapple printables as part of our Pineapple Blog Hop, and I just had to add these to the list! I can see these at a birthday party. A little summer, a little glitter, and little pineapple makes the perfect glitzy summer party! Do you have any kids with summer birthdays?
Do you have any plans to add pineapples to your decor this summer? What do you think of the pineapple trend? I love the idea of pineapples, but I have to get used to adding the bright and bold colors of summer. I think I just get too scared to add anything too crazy in my house. What about you? Luckily pineapple decor can be interpreted in so many different ways that we can all share in the fun!
Don't forget to check out all of our Pineapple Themed posts this week for Pineapple Week!