Fall is the perfect time to reflect upon and appreciate all of nature's bounties. Enjoy this free printable watercolor pumpkin Thanksgiving art as a part of your farmhouse fall home decor.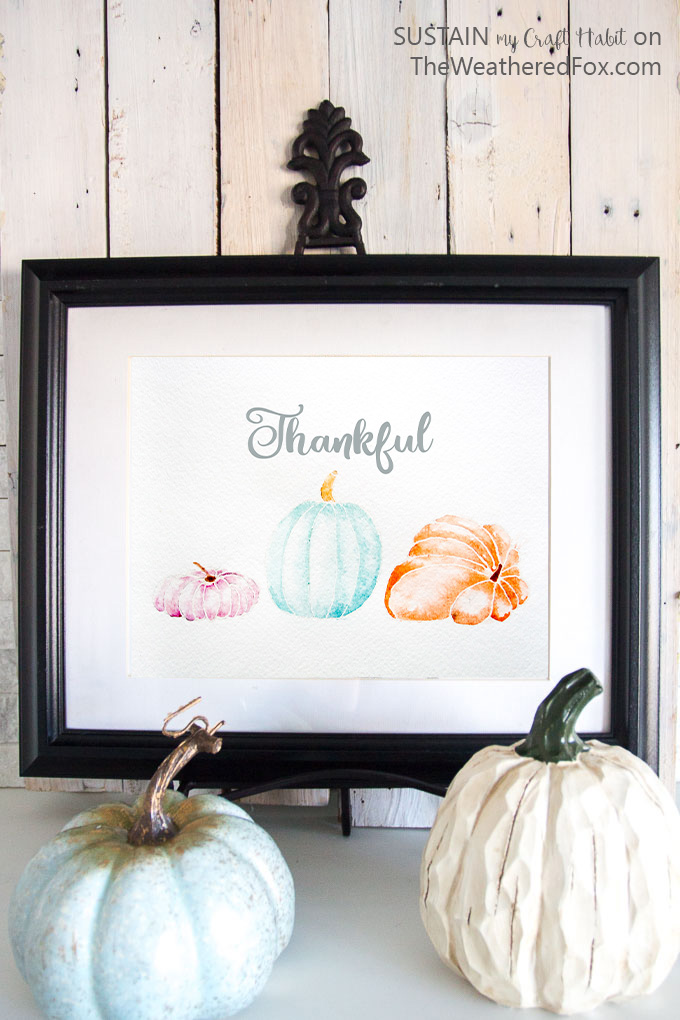 Either my memory is poor or was it only recently that the multi-colored pumpkin trend came to be? It seems that our classic orange squash has had to make way for those white, teal, metallic and even pink, pumpkins. I picked up this beautiful blue speckled pumpkin last year at one of our local apple orchards.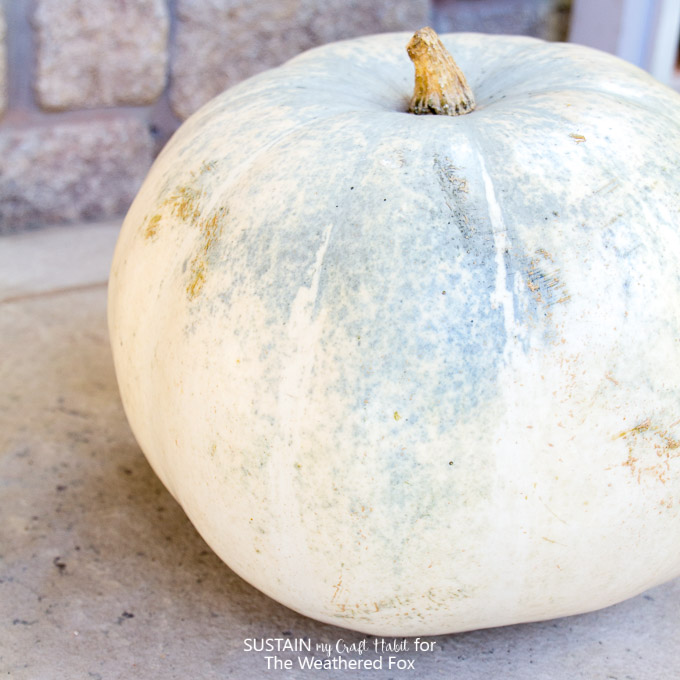 Hi! This is Jane from Sustain My Craft Habit and to celebrate this beautiful time of year I painted some non-traditional watercolor pumpkins.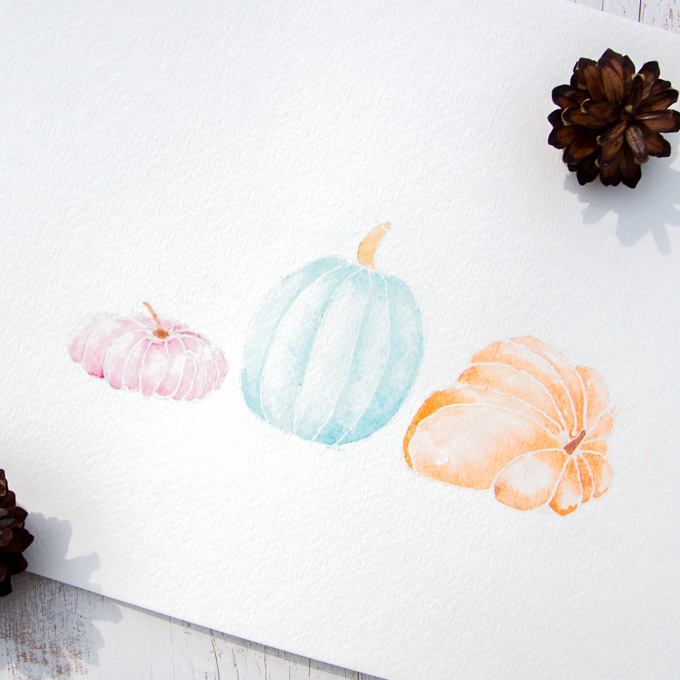 With all the beautiful colors of autumn, this truly is one of my favorite seasons of the year. Soon after painting these little pumpkins, the phrase "Thankful" came to mind and has been stuck there ever since. We have so much to be thankful for and this Thanksgiving art printable is the perfect little reminder.
Thanksgiving Art Watercolor Pumpkins Printable
Feel free to download and use this printable art in your decorating for fall and Thanksgiving (for personal use only).
We also invite you to stop by Sustain my Craft Habit to pick up the companion free printable Thanksgiving place cards.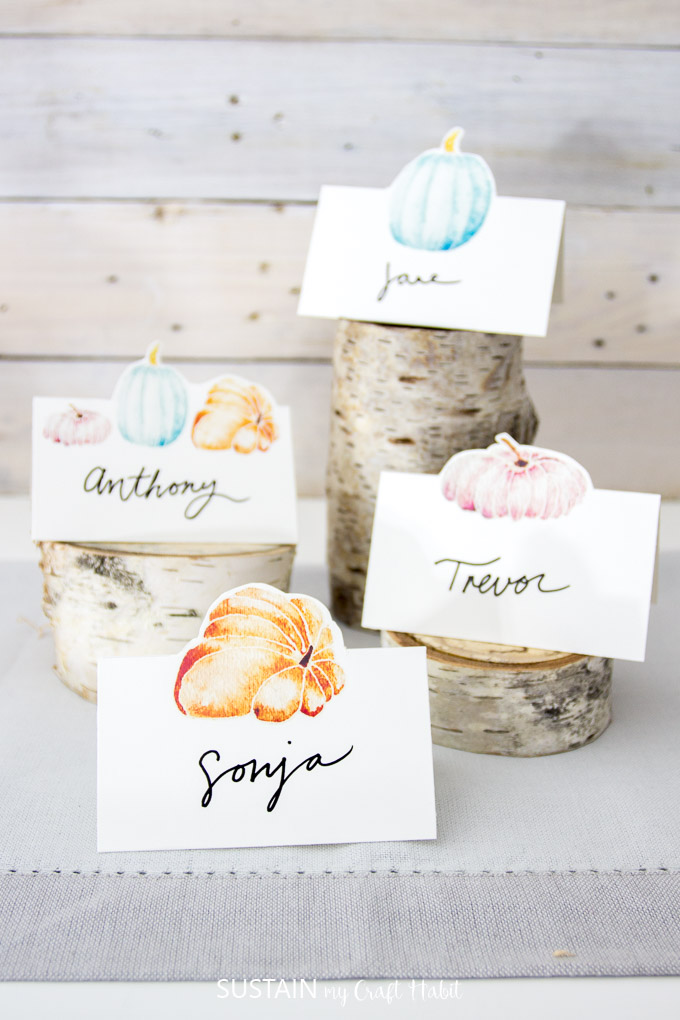 While there, be sure to check out our own woodland-themed Thanksgiving tablescape. And if you haven't seen it, you have to visit Crystal's inspiring and gorgeous farmhouse Thanksgiving table from last year.
We hope you have a bountiful and beautiful fall and Thanksgiving. And let us know in the comments below: what is your favourite colour of pumpkin?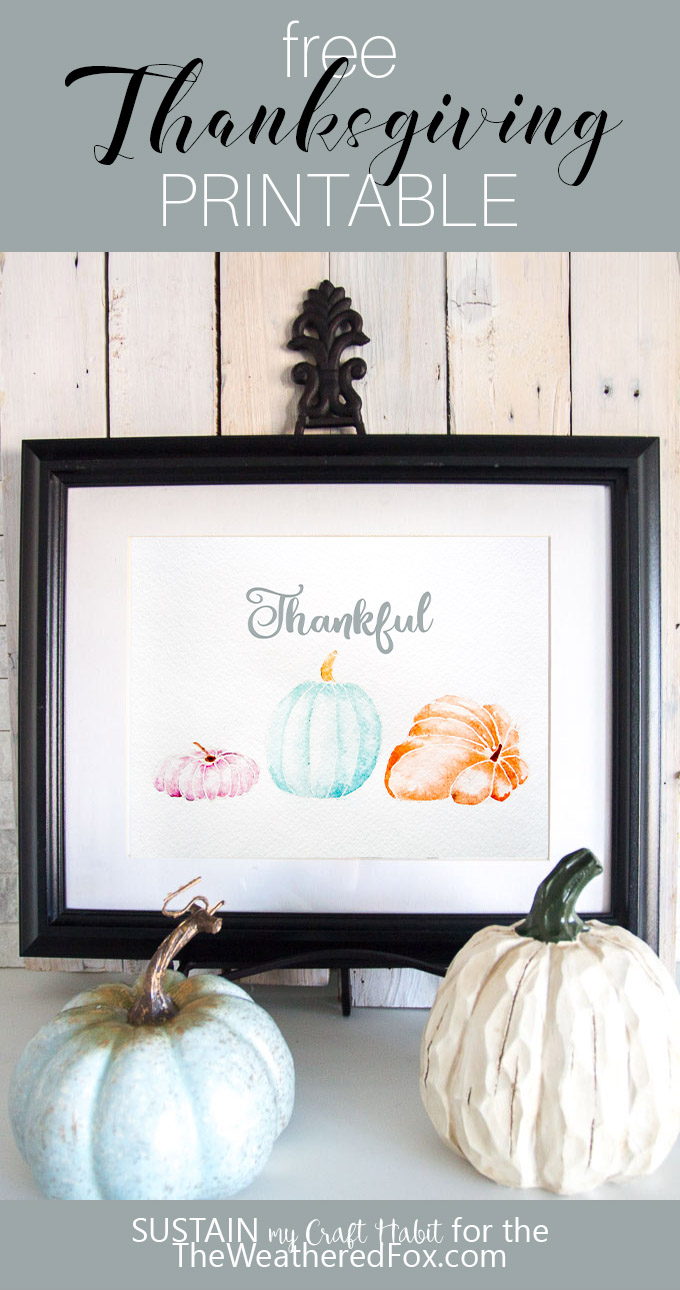 For more nature-inspired DIY, craft and home decor ideas, we'd love for you to stop by our blog Sustain My Craft Habit and explore these DIY ideas for fall: