Did I show you the wall art I made for my living room? It's a Metal Letter Sign i made using old pottery barn metal letters I picked up from a rummage sale!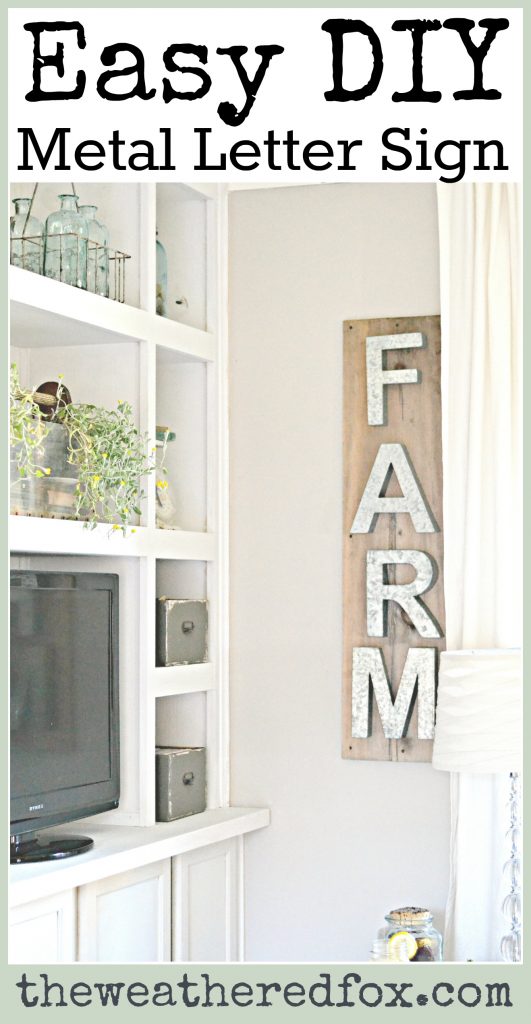 (This post contains affiliate links. This means I get commissions for purchases made through links in this post.)
They were less than a dollar a piece, since I grabbed them as part of a giant 'fill a bag' type deal for $5, but I found them here for $1.59. I loved this metal letter sign that Liz made over at lizmarieblog.com so I knew immediately that I wanted to do something like that, but I wasn't sure what I would do or where I would put it.
Metal Letter Industrial Kitchen Sign
To my luck, some of the letters I picked up spelled 'farm', now it was just a matter of where I was going to put it.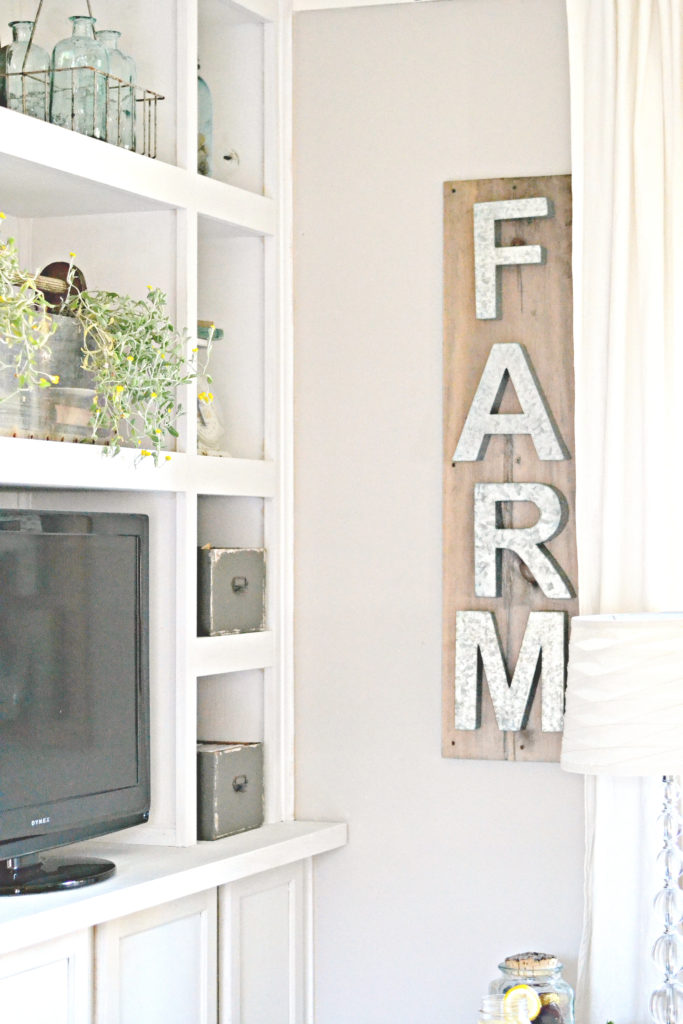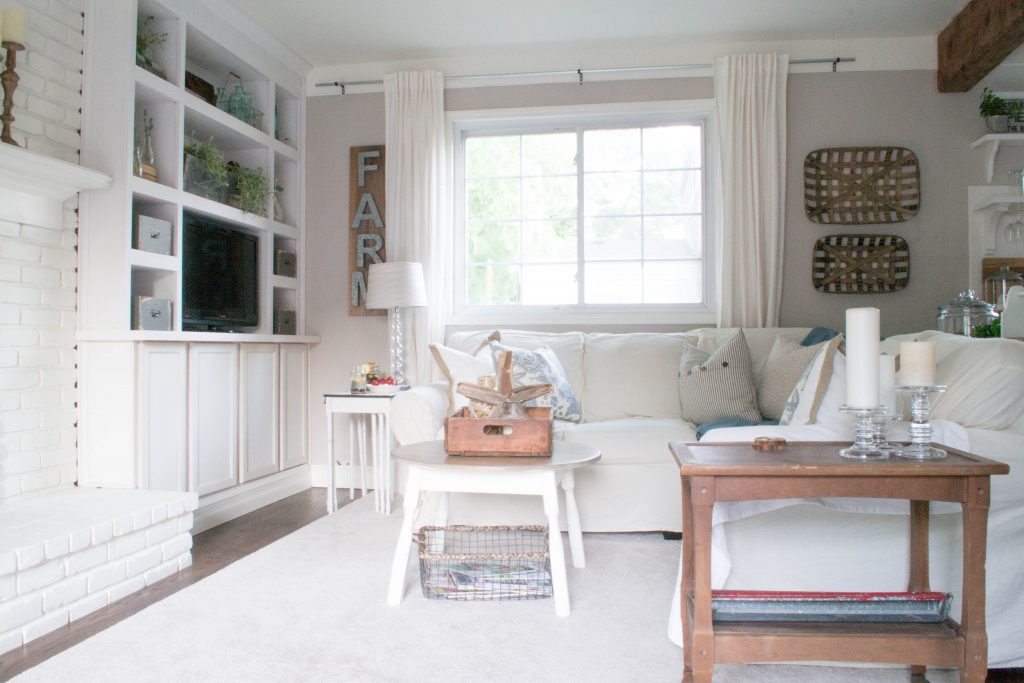 I grabbed an old piece of pallet board from the side of the house. Please excuse the fabulous photo! haha! But look how awesome this wood is! The pallet it came from was a newer pallet & I ended up using a lot of the other pieces from it for other projects. But this big piece I just left outside by my trash cans. I didn't mean for it to sit there so long, but loe-and-behold the weather gave it a gorgeous rustic patina. So I was happy to just use it the way it was!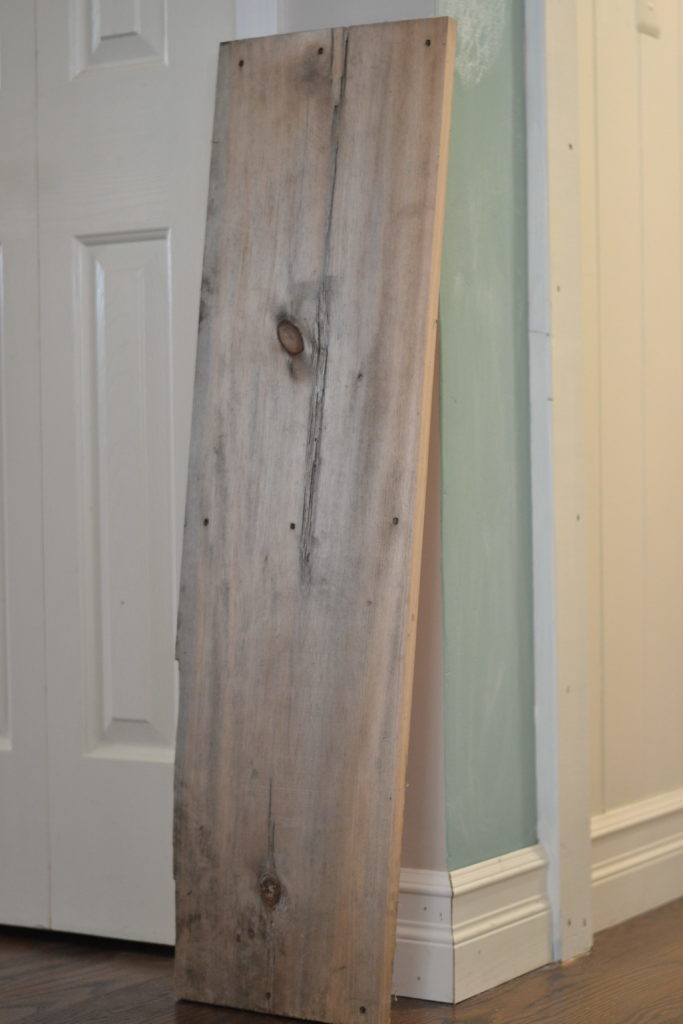 I lined up the letters & screwed a couple screws in!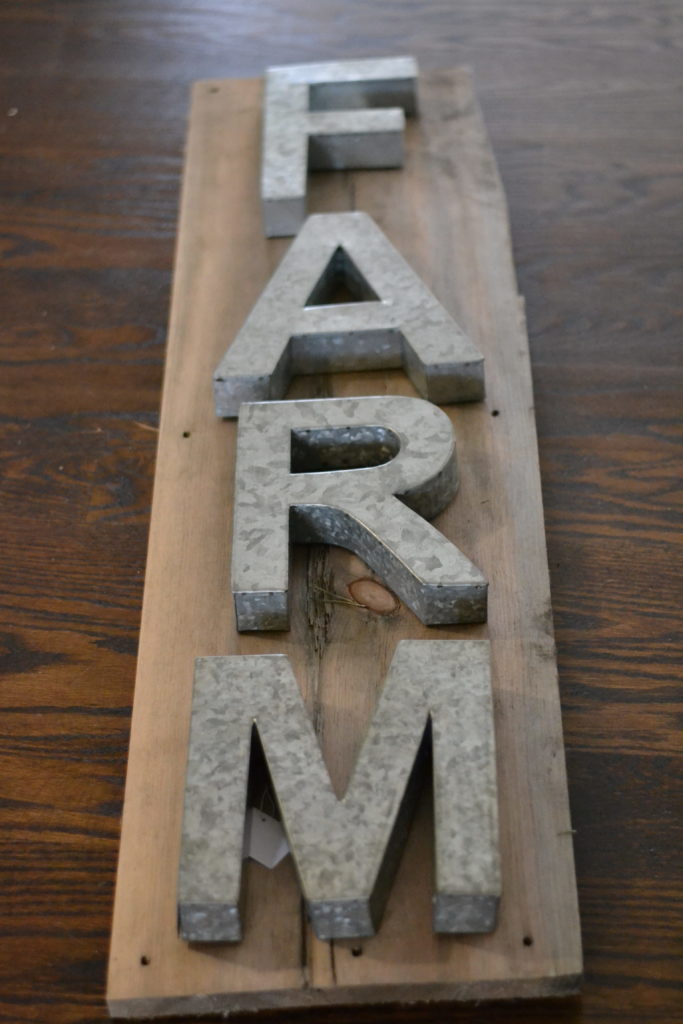 We didn't have enough room in our kitchen, so I decided to put it on a wall in our living room. I hung it right in line with a stud, and screwed that bad boy right to the wall. Isn't it fun!?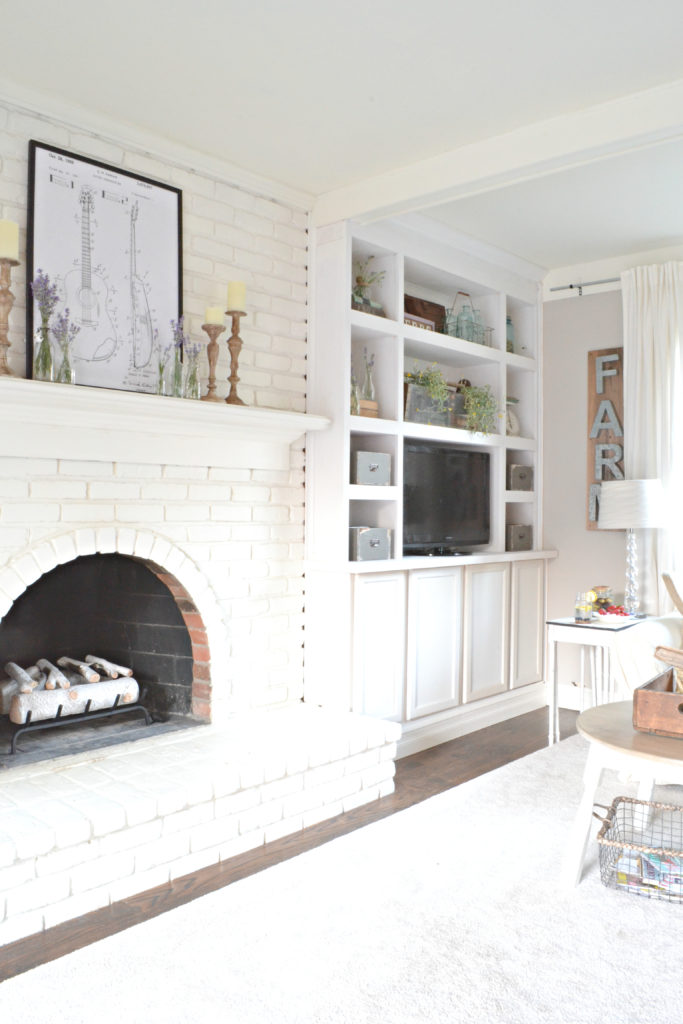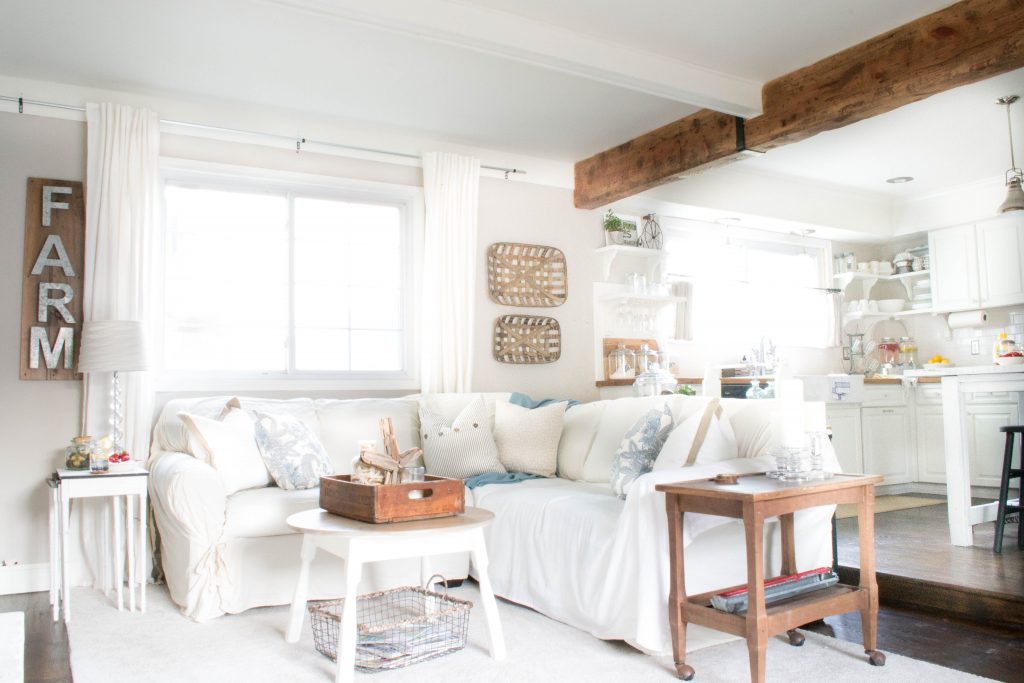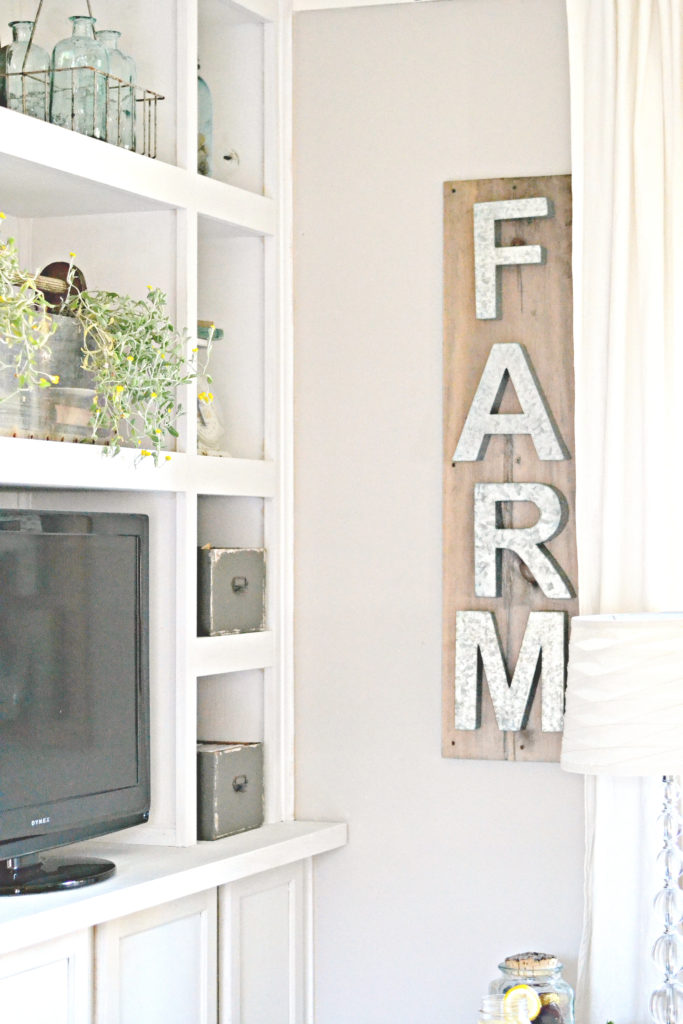 I love easy projects! I was able to complete this project start to finish in a Facebook Live video. That's how easy it was! You can watch the video and all of my silliness here.
Have you made a metal letter sign yet? You should! It's SO easy!! And if you have I'd love for you to share it in our exclusive Facebook Community, I Heart Home! When you subscribe to my blog, you'll get information on how to join the group. It's so fun to just chat with you guys and Facebook is soooo easy to do that with! I can't wait to see you there! Click here to subscribe and join our Facebook Community! 

Click on the images to be taken to the products (affiliate links).
If you liked this Metal Letter Sign DIY, you'll probably like these other projects!
DIY 'EAT' Sign