This is the story of how my new industrial farmhouse sofa table came to be.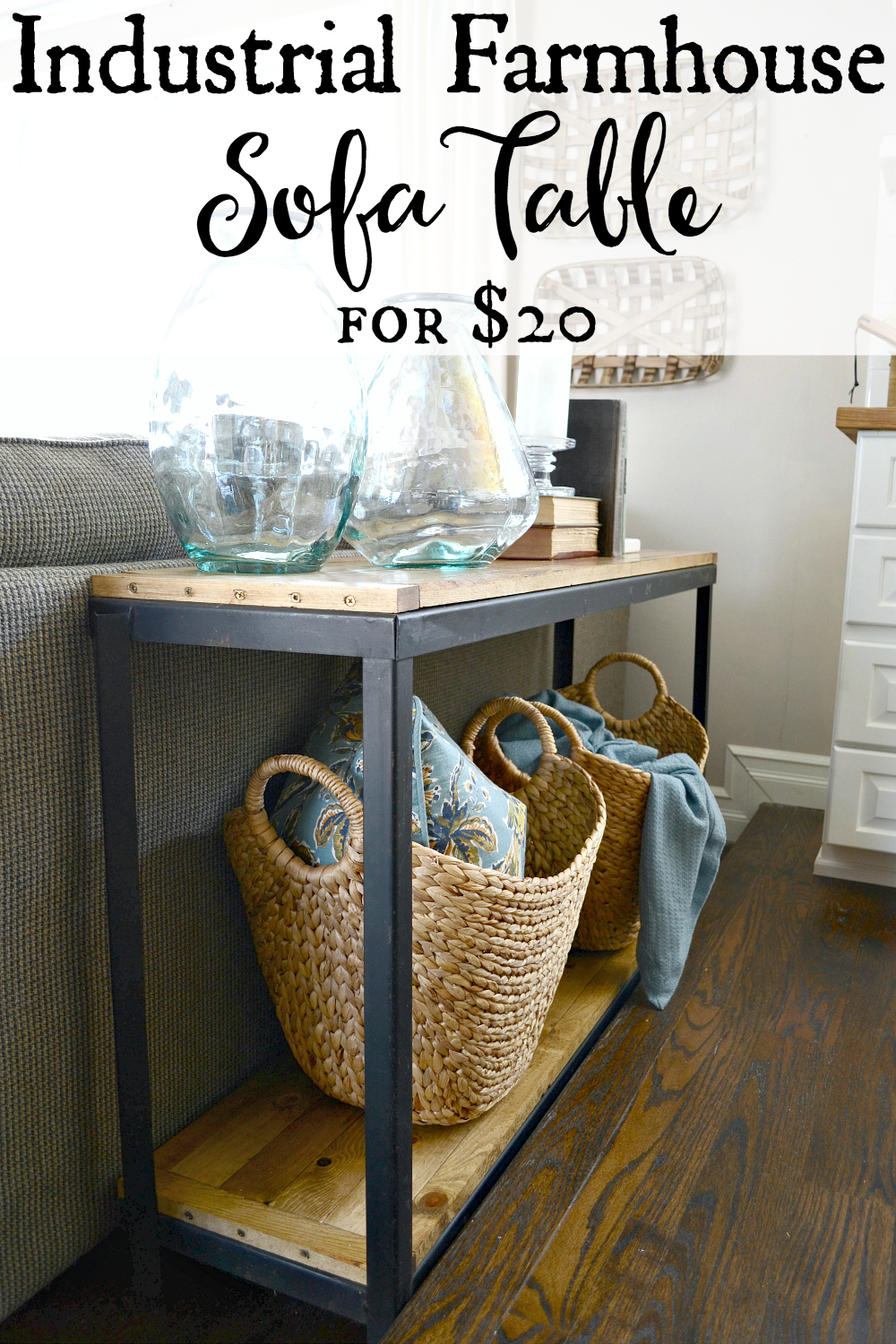 You know when you're out junkin' or yard sale-ing or whatever you want to call it, and you find an item that's just fabulous and it's dirt cheap. Like, no one else knows that it's fabulous. It's your little secret. And you want to keep it a secret because you don't want others to know how fabulous it is? Well, that happened last week. I grabbed this dingey old metal shelf that was hiding in the darkest dungeon corner of an estate sale basement, threw $4 at them, and ran off as fast as I could.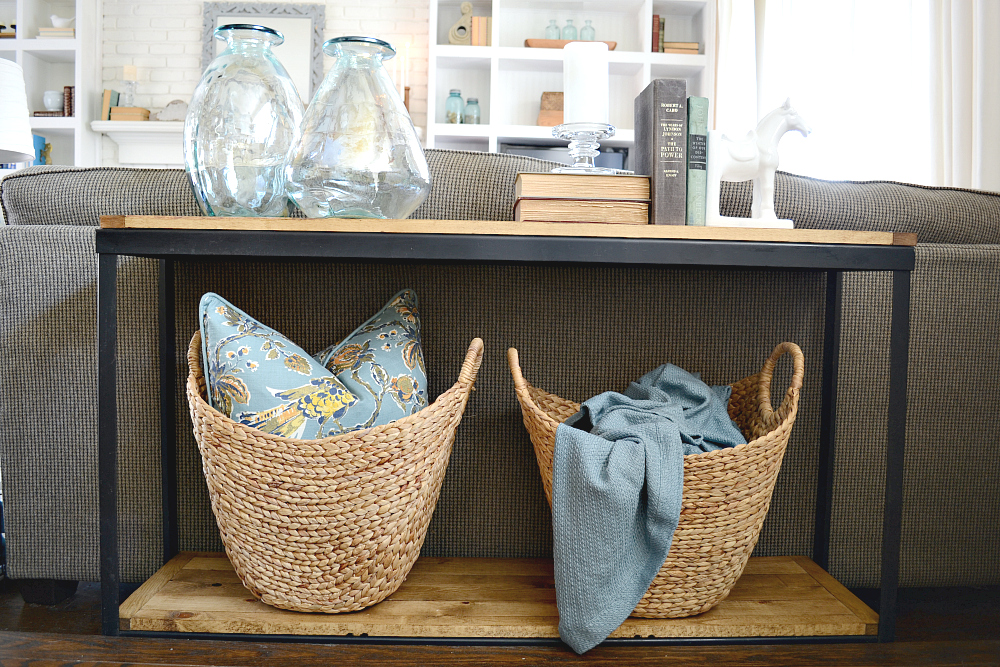 (This post contains affiliate links. This means I get commissions for purchases made through links in this post.)
Turn an old metal shelf into an Industrial Farmhouse Sofa Table
 It didn't have any shelves, but I fixed that by adding these wood tops! I used my keg pocket hole jig to connect some wood planks together, and trimmed it out with 1x2s.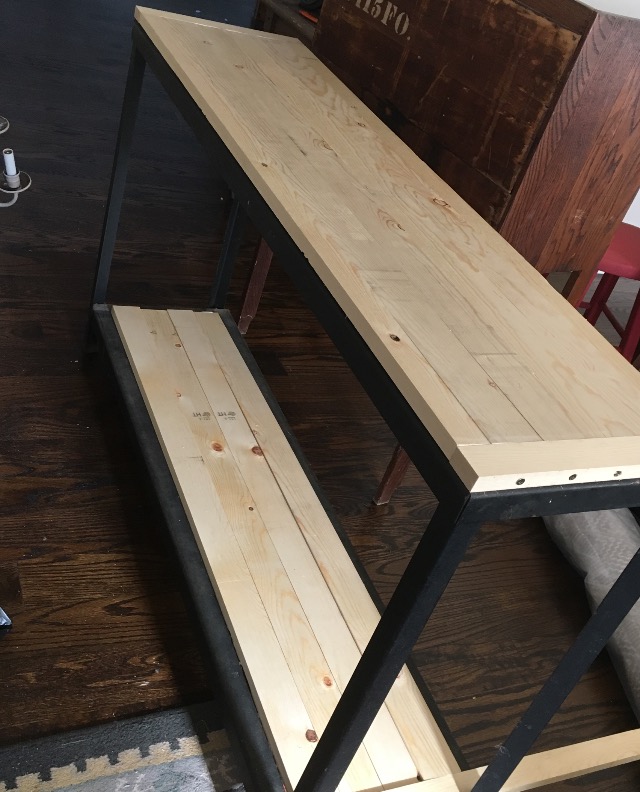 Then I added some decorative screws on the ends to give a little industrial flare.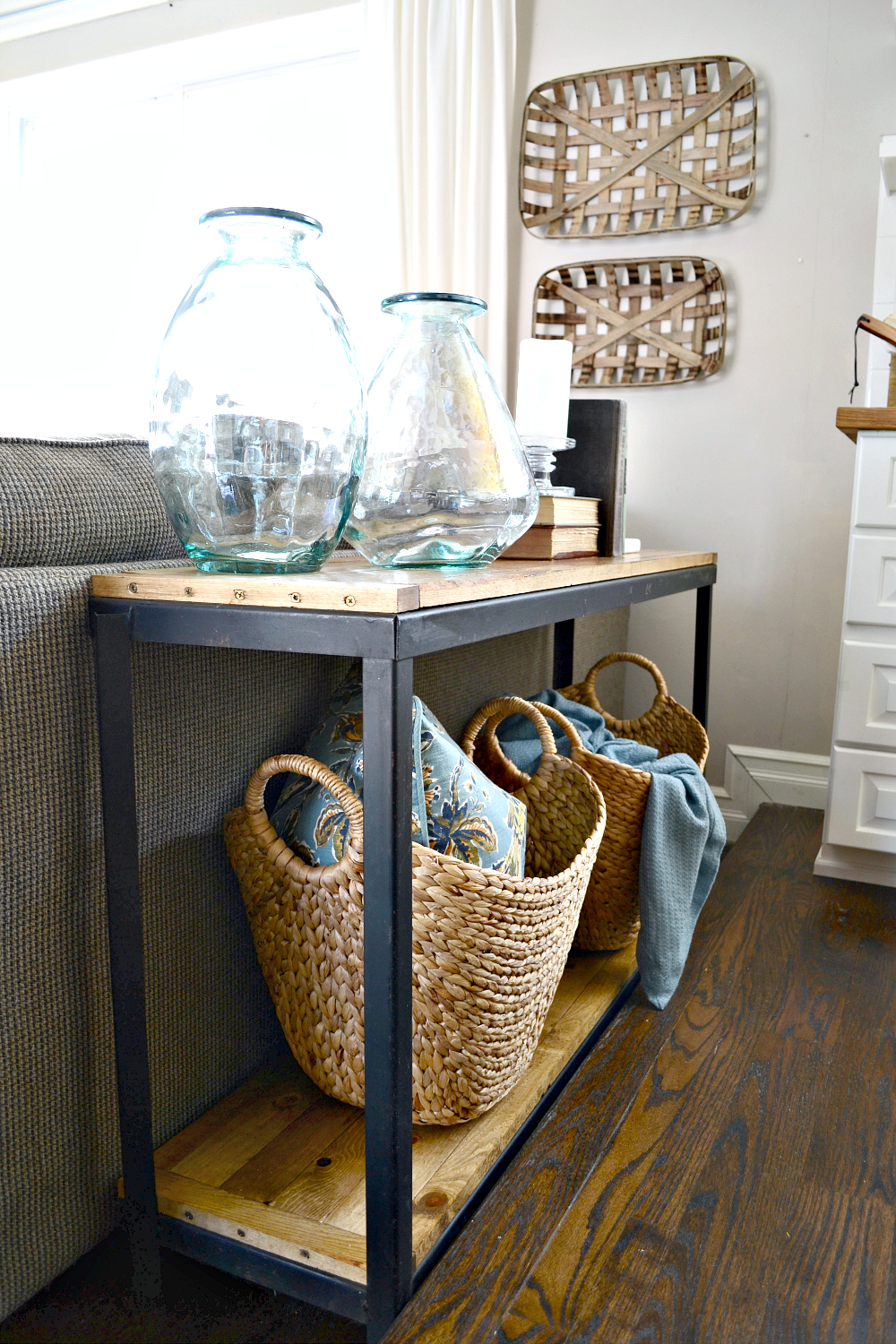 The wood shelves got a coat of weathered oak stain. And once that dried, I added a coat of dark wax over the top to give it a little dimension.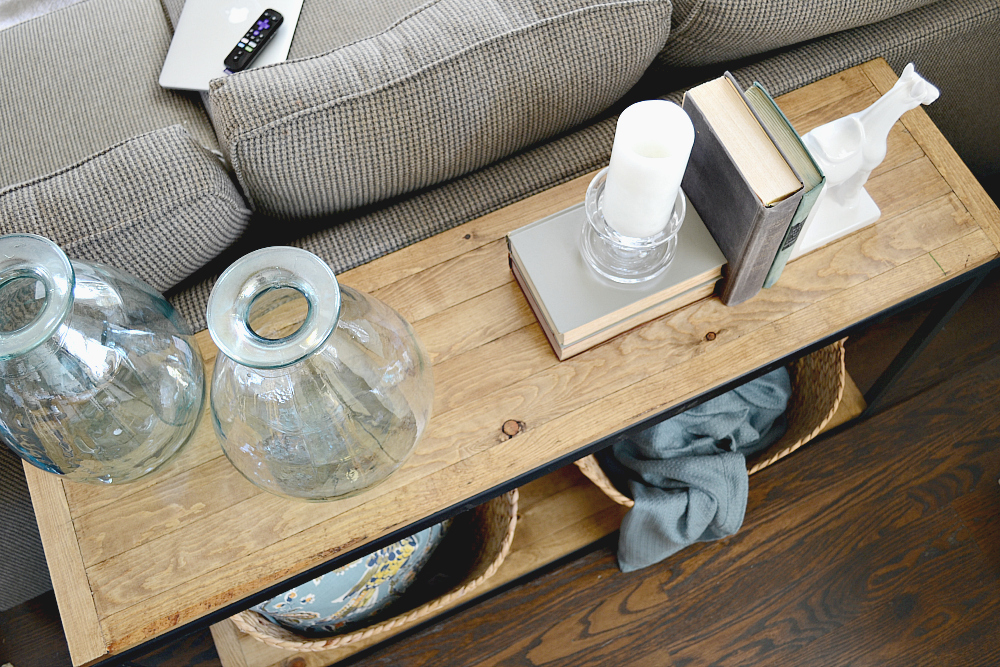 Total cost was $20 for this project because I had everything I needed minus the wood.
I picked up these books at a local Habitat for Humanity. Aren't they nice?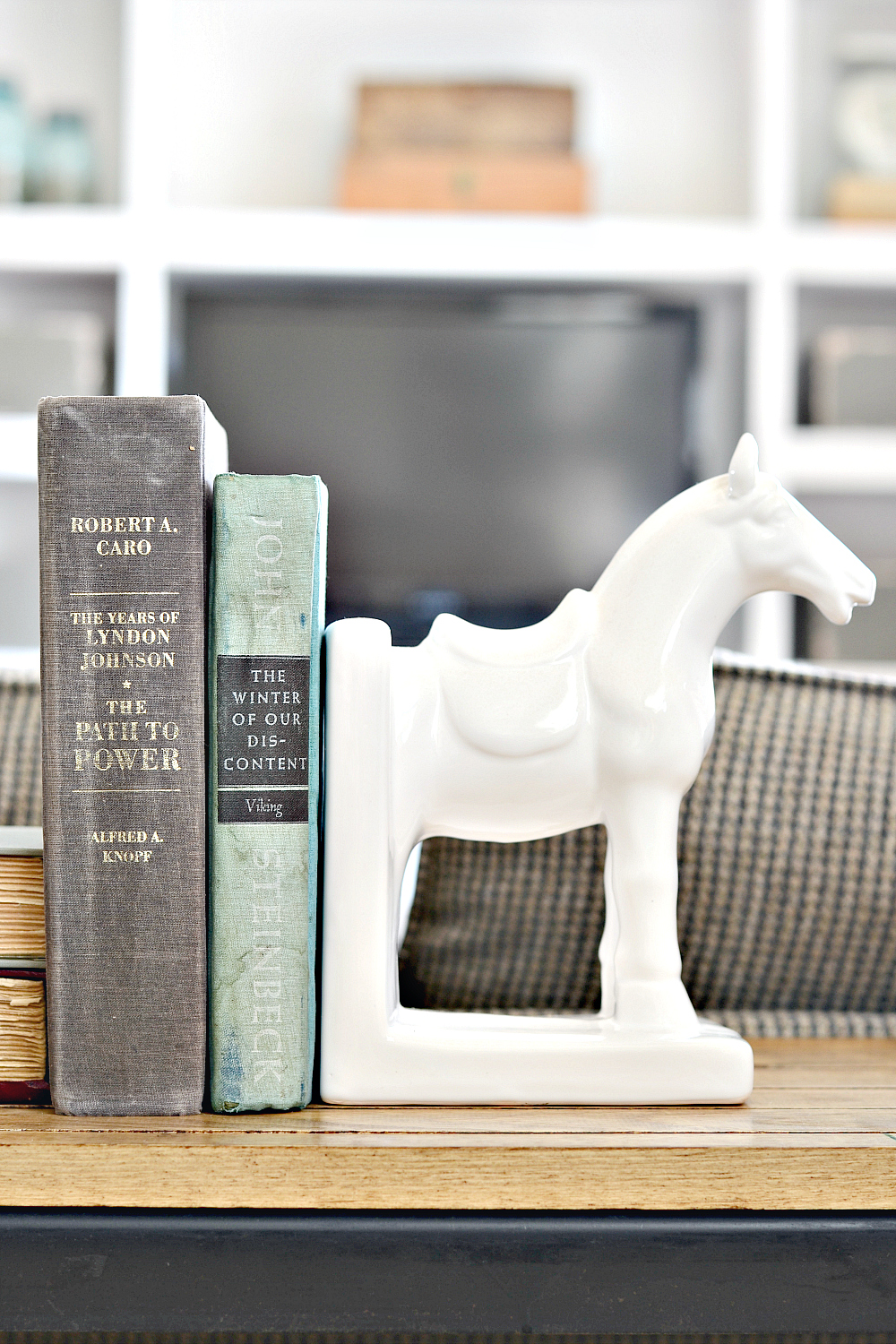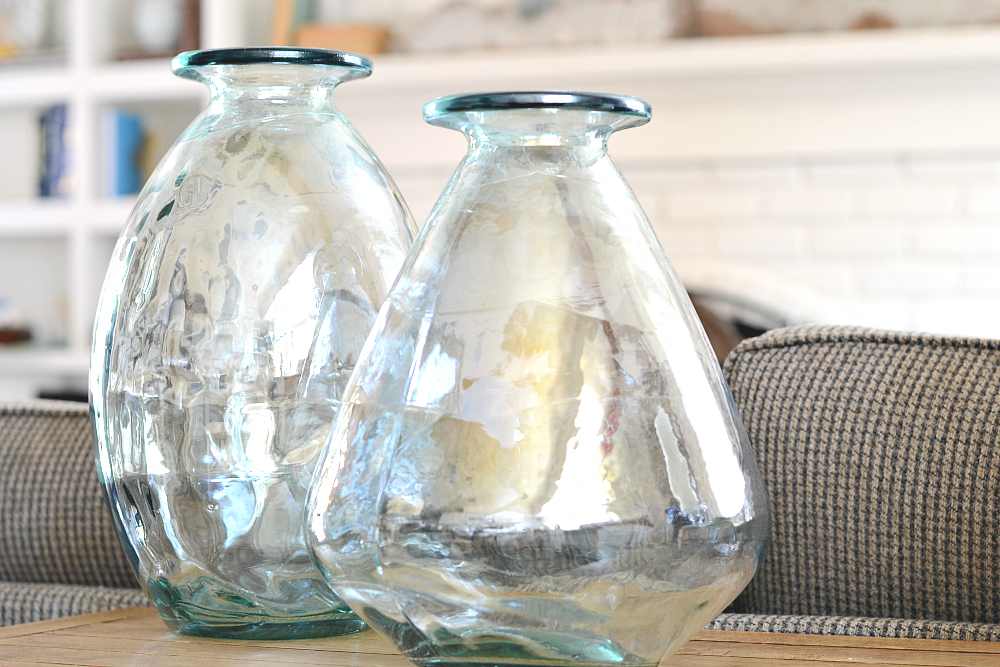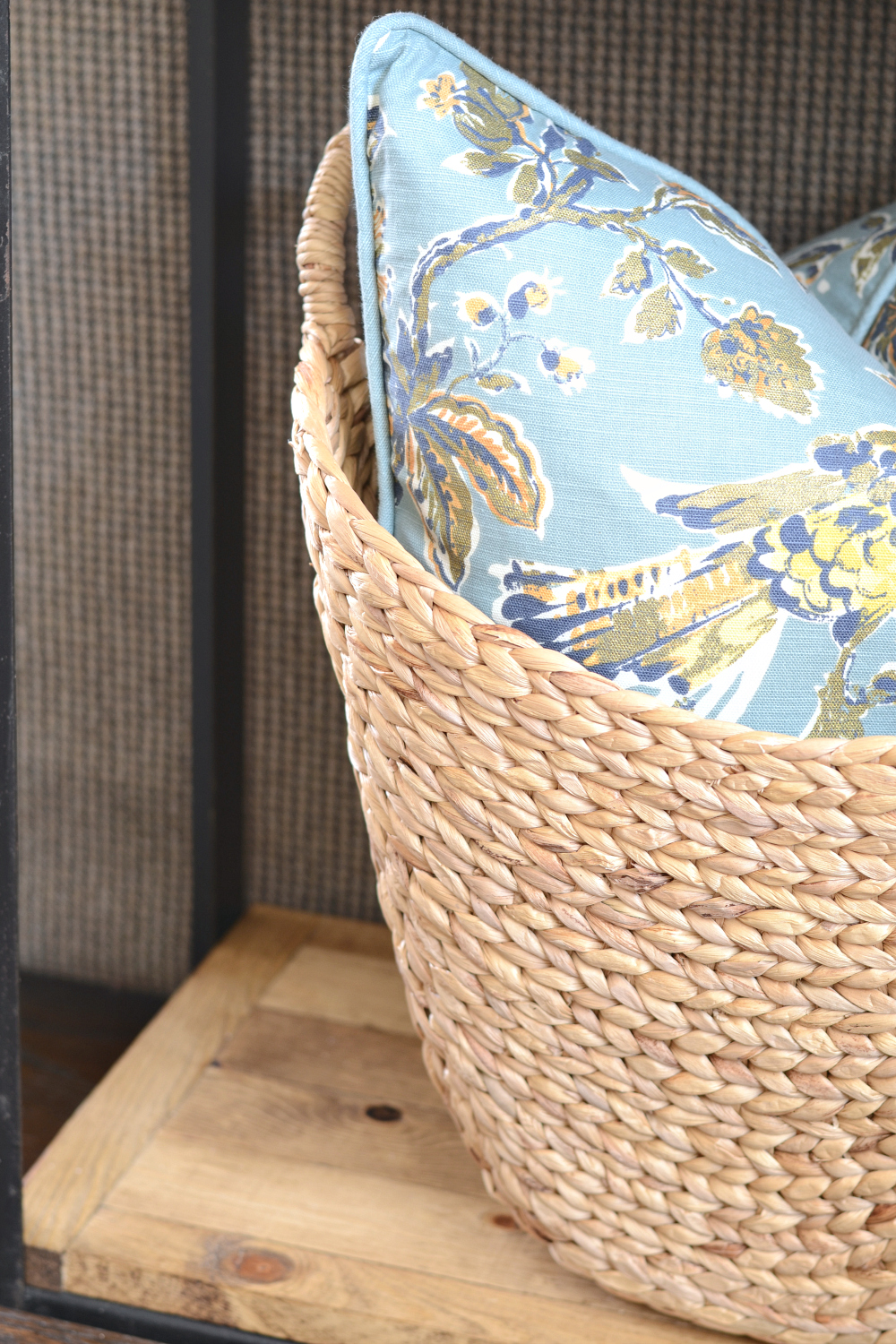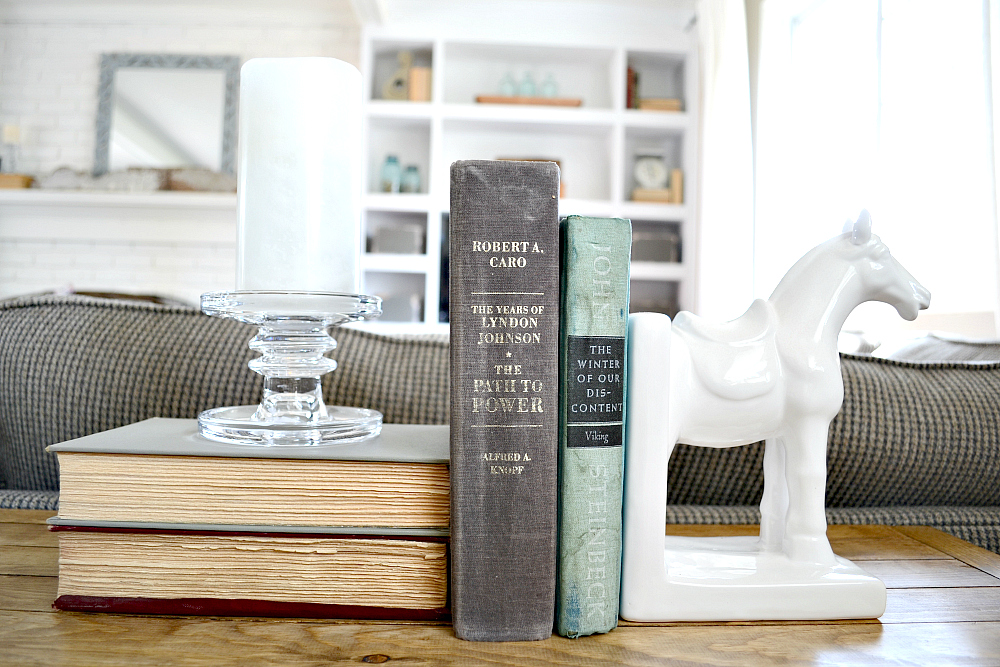 I'm so in love with this table. I've been staring at it all morning and all of last night. I feel like it just fits the space and pulls everything together.

If you like the look of my new industrial farmhouse sofa table, I've rounded up some affordable options that are either similar or exact products for you!
Click on the images to be taken to the products (affiliate links).

[one-third-first]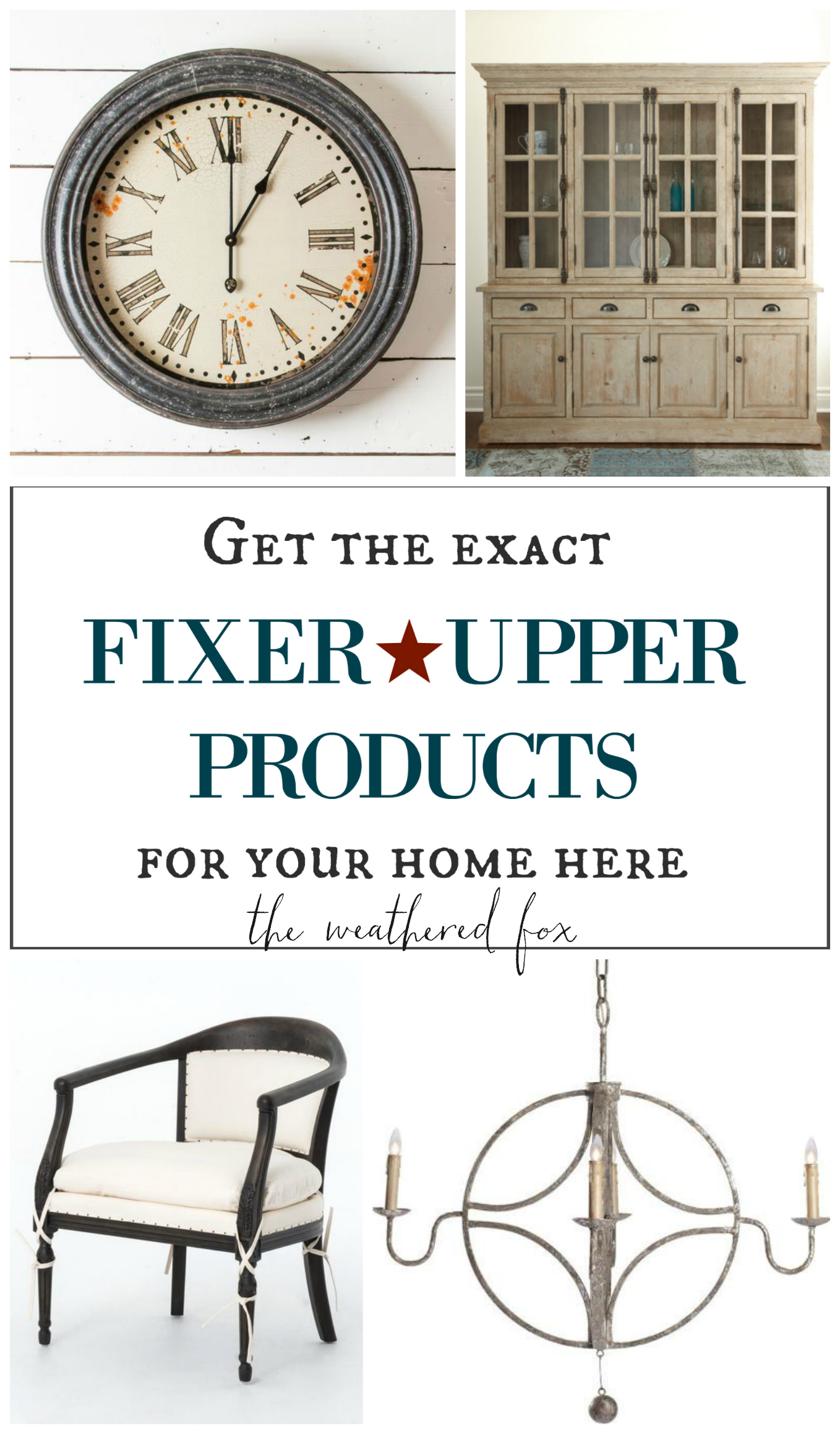 [/one-third-first]
[one-third]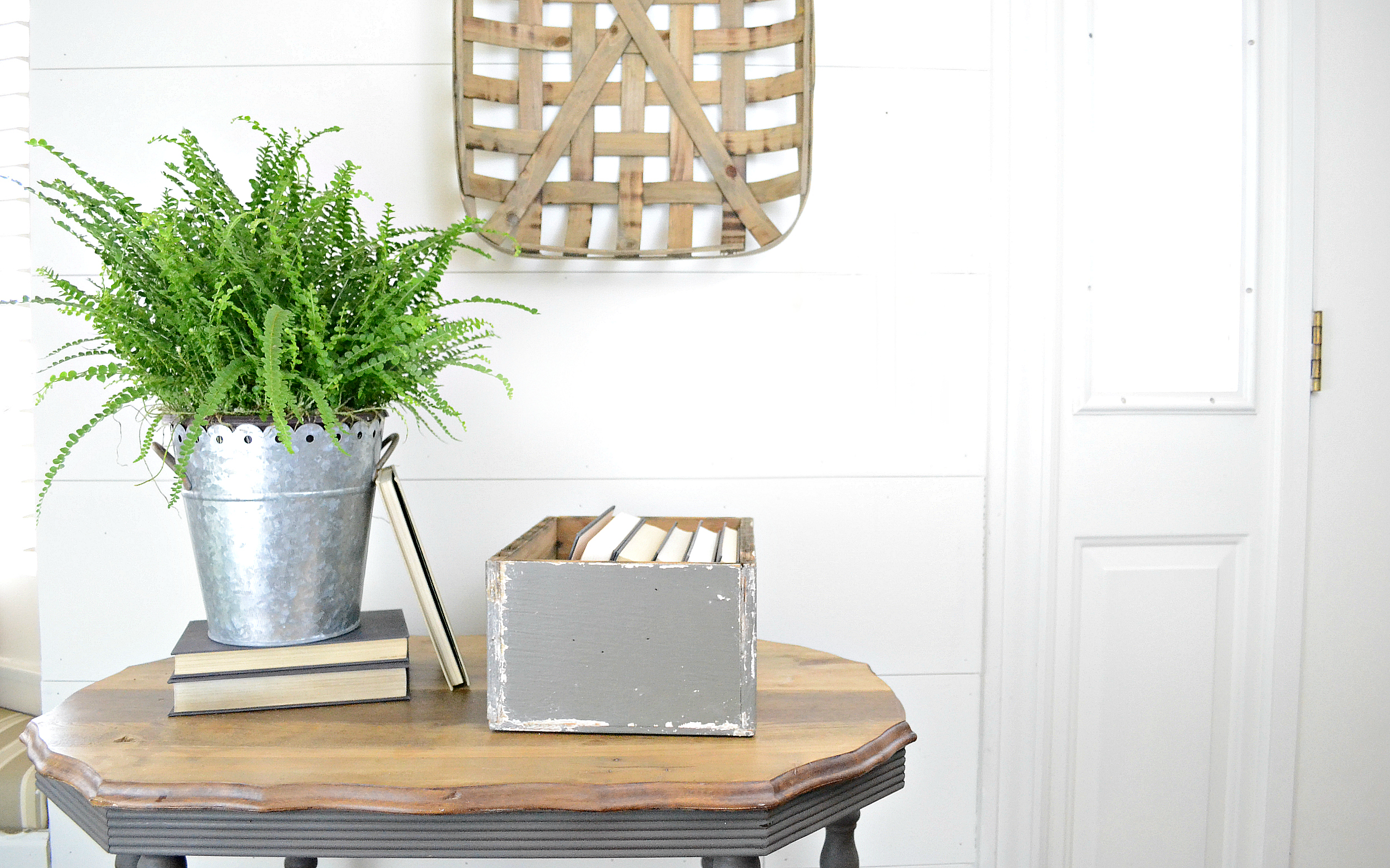 [/one-third]
[one-third]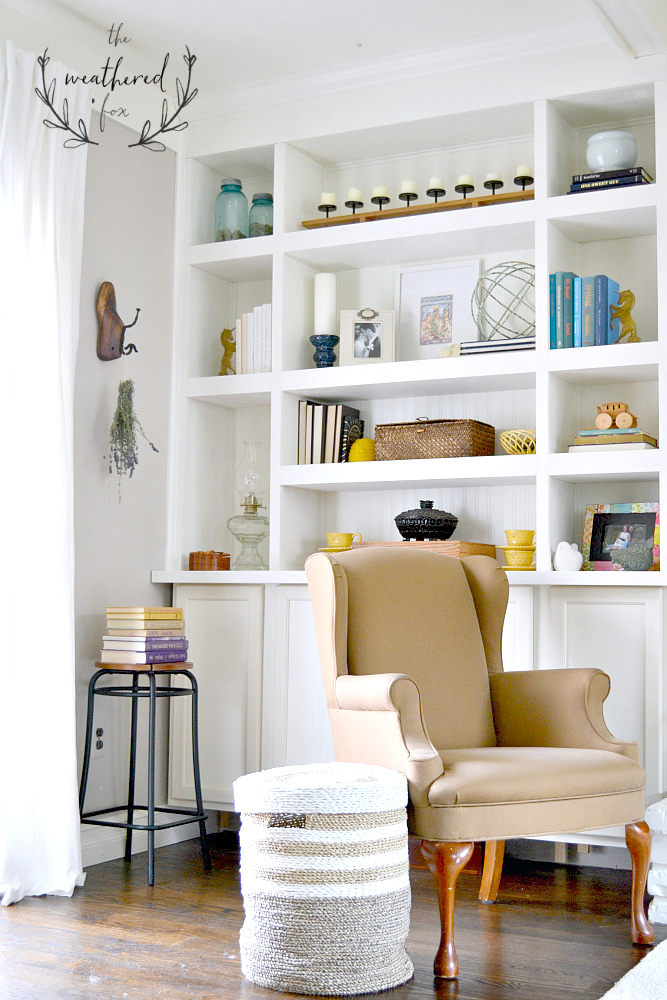 [/one-third]