Hi friends! Today I'm sharing a little Fall tour of our new home. If you're new here, we bought this house in December after selling our last house and have been working on fixing it up ever since. Well, we actually were able to move in a few weeks ago and I've been slowly making it feel like a home. Don't get me wrong, we still have a TON to do, but we also have finished quite a lot and we got it to a point where we were comfortable moving in.
I've been sharing a lot of the not so pretty side of renovations lately to this house I've so charmingly nicknamed the trilevel turd, but today I'm only sharing the pretty stuff. And honestly, it's hardly a turd anymore! Except for the lower level, which is still very much a turd. Let's not even go there today.
Since this post is going to be very image heavy, I decided to split the post into two parts. Today I'll be sharing the entryway, living room,  and breakfast nook. In part two I'll spill the beans on the kitchen and share a little of our master bedroom.
(This post contains affiliate links. This means I get commissions for purchases made through links in this post.)
Fall Entryway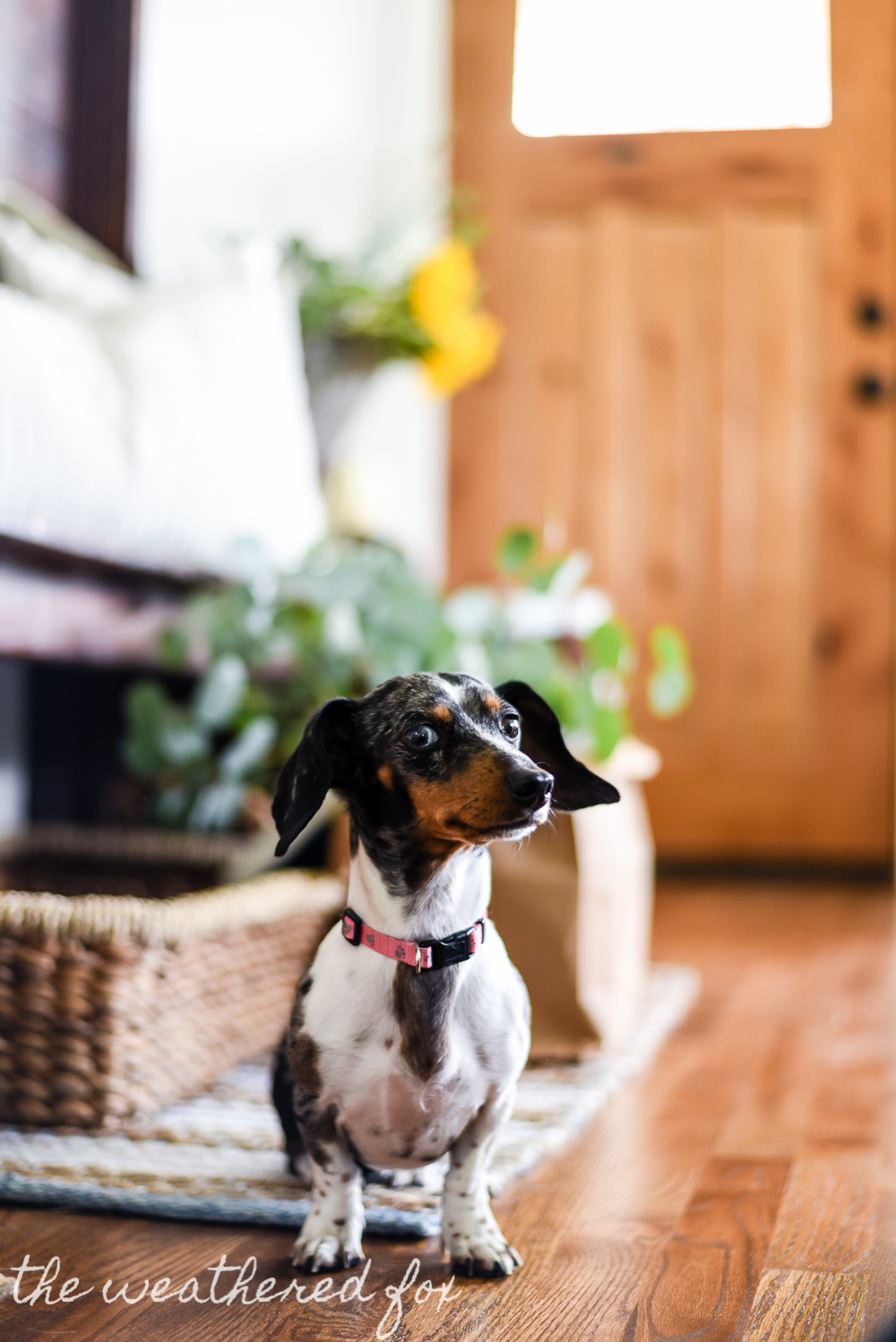 When you walk in the front door, you're basically walking right into our living room. The living room is a bit on the small side, which is why we opened up the wall between the living room and the kitchen.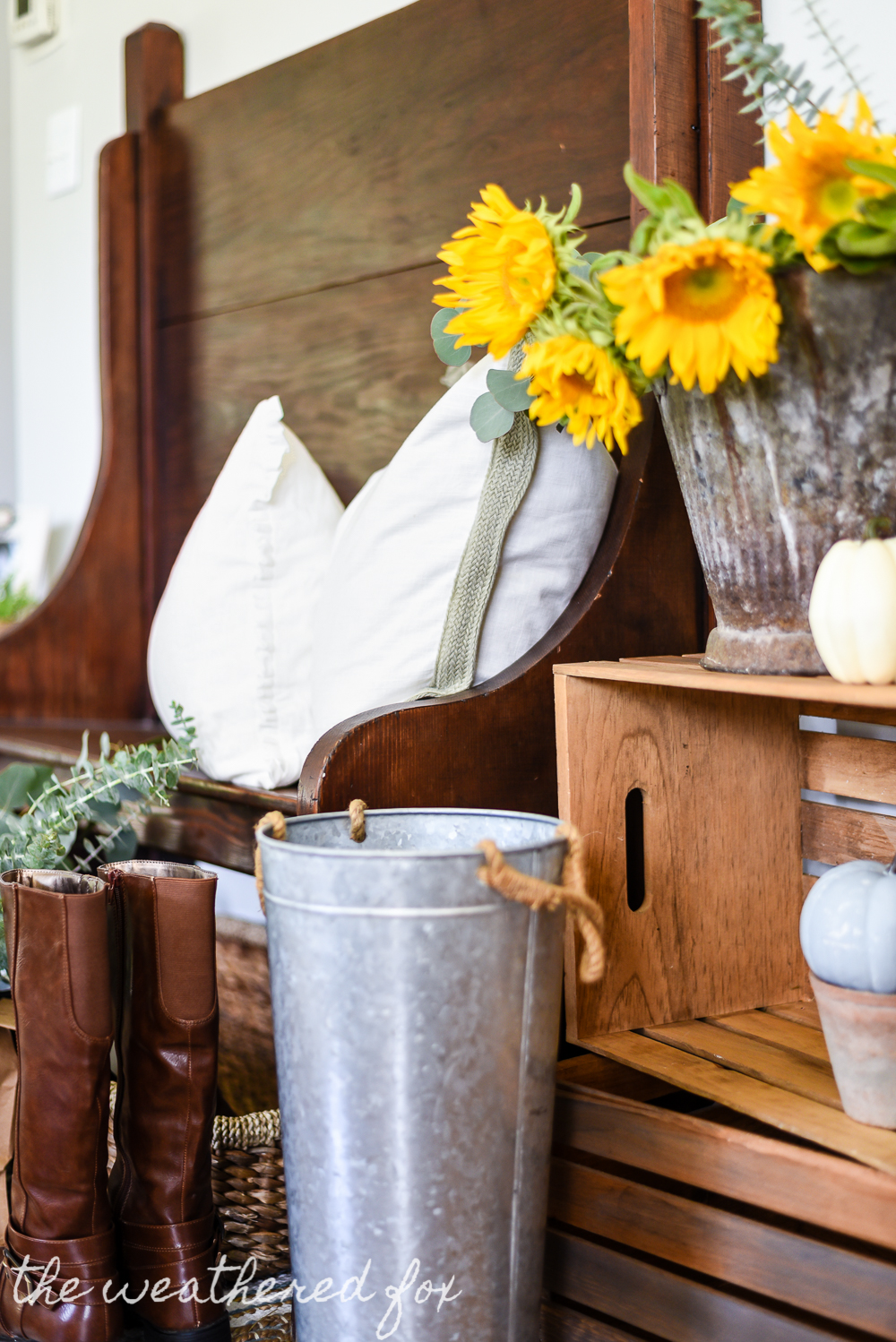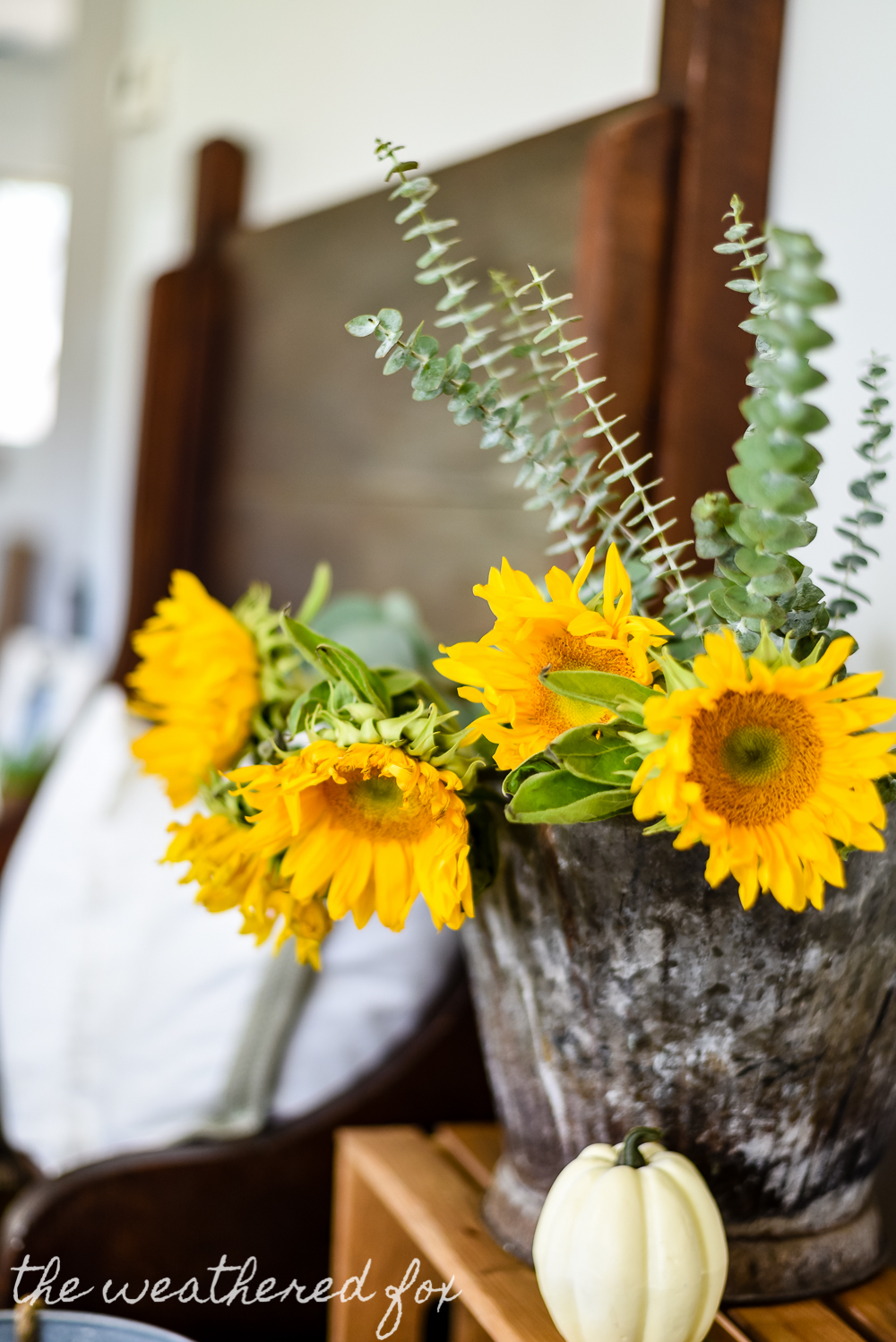 Now it's all one open room. But to make this space the most functional as possible, I created a space along the wall for guests to sit and take off their shoes.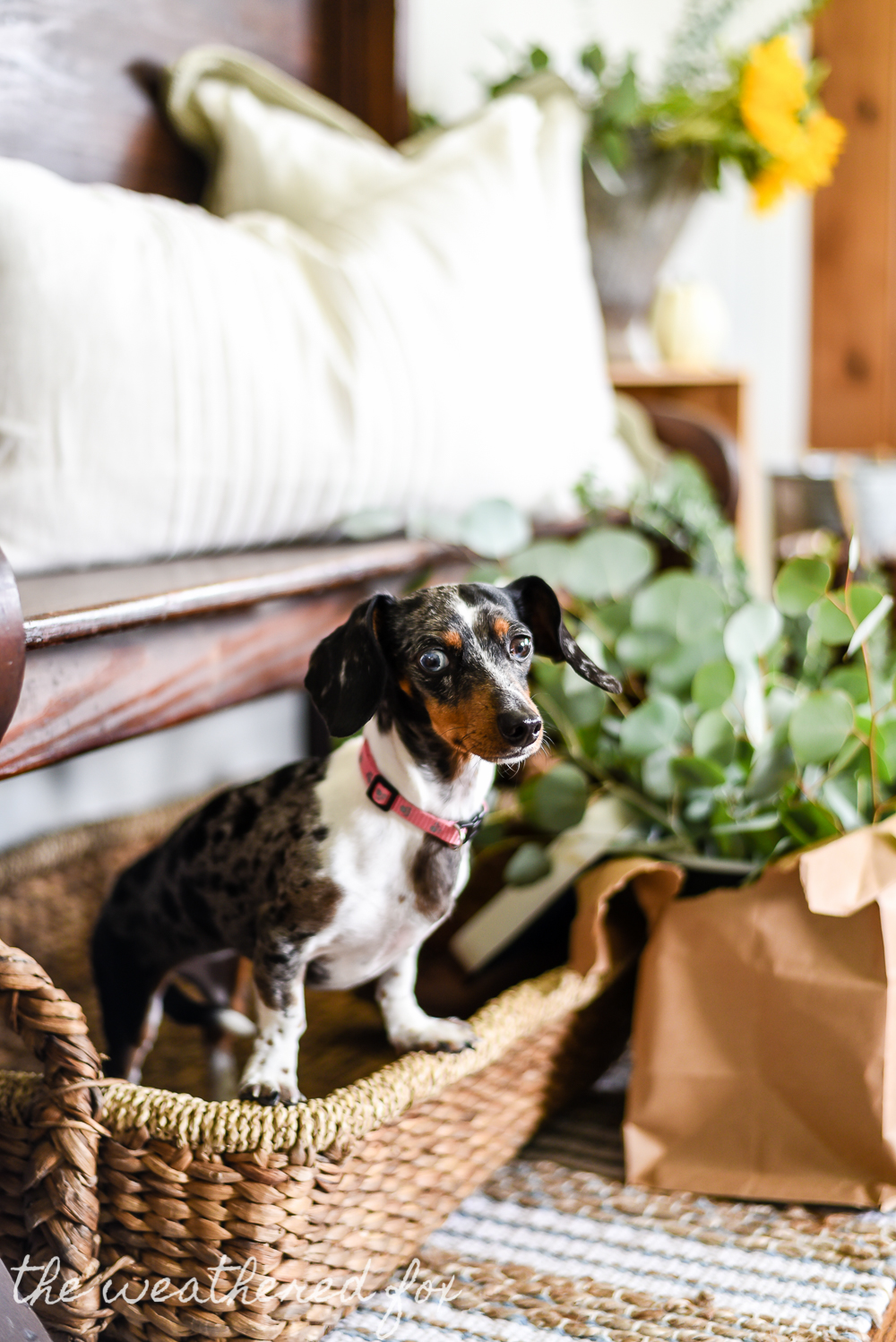 I love being able to take my boots out for the fall. They just fit right into the decor.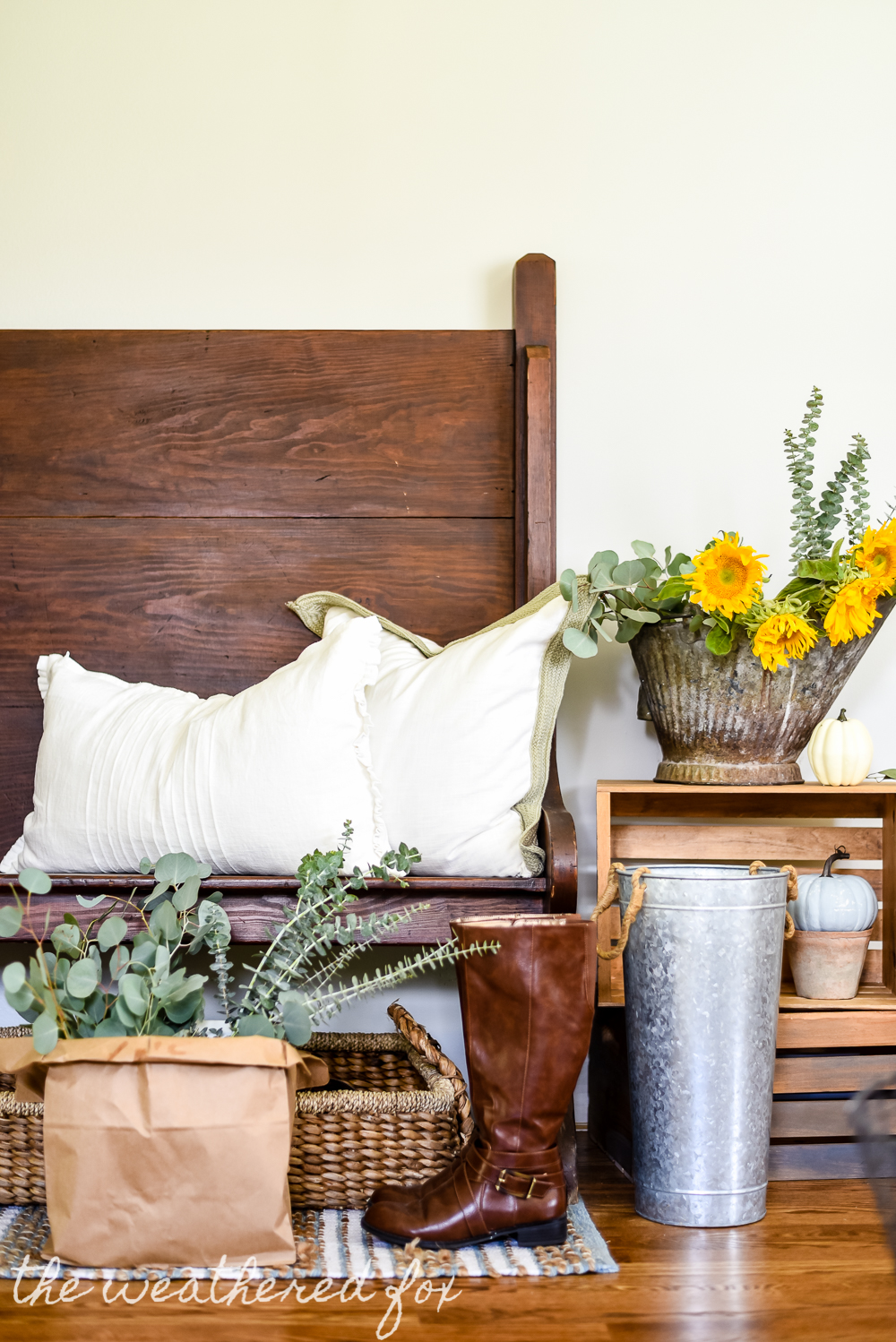 And some sunflowers in an antique bucket greet guests with the smell of Autumn harvest.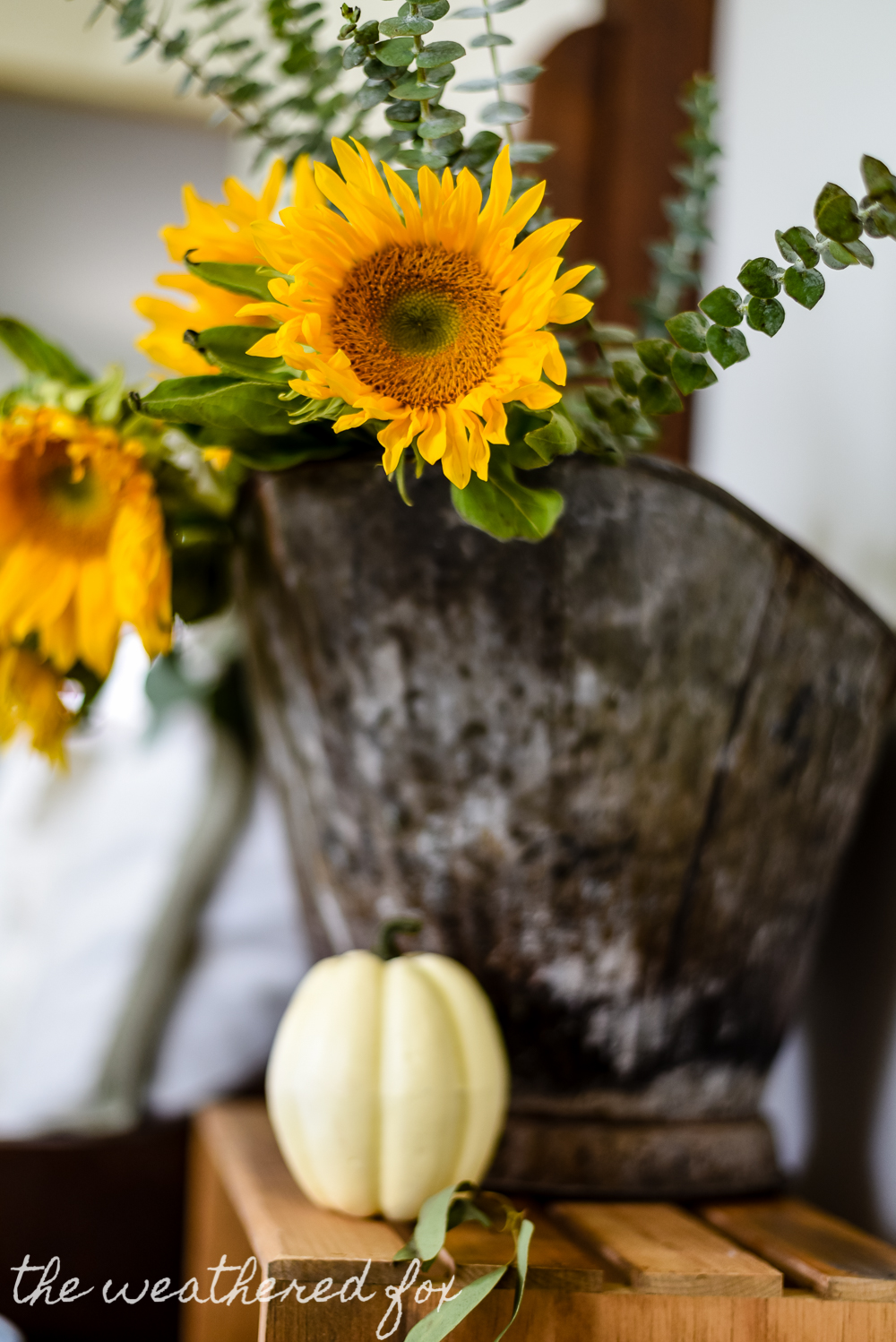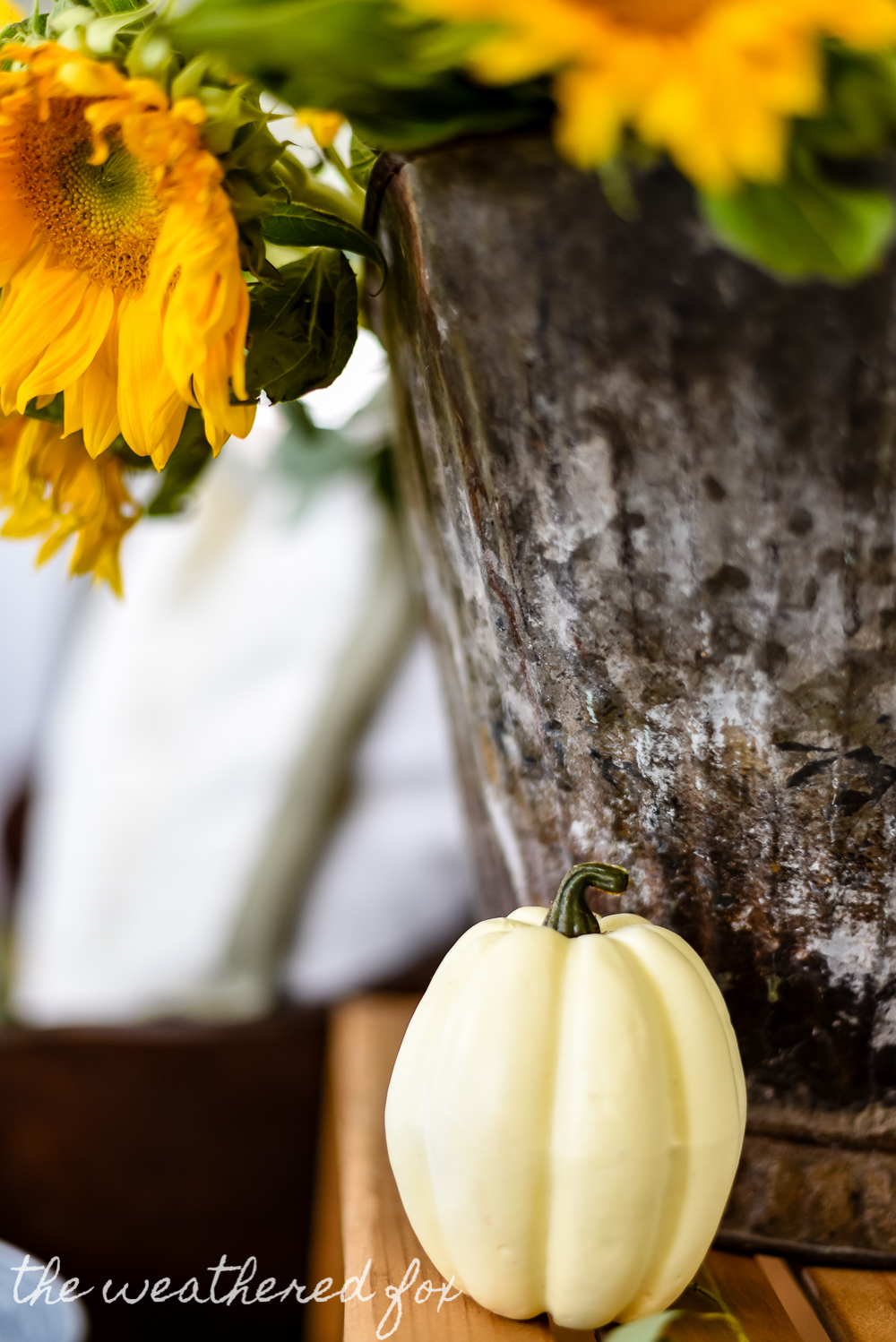 I have included items from around the web to get a similar look in your home. If an item was found locally, I have found a similar product.
Click on the images to be taken to the products (affiliate links).
---
Fall Living Room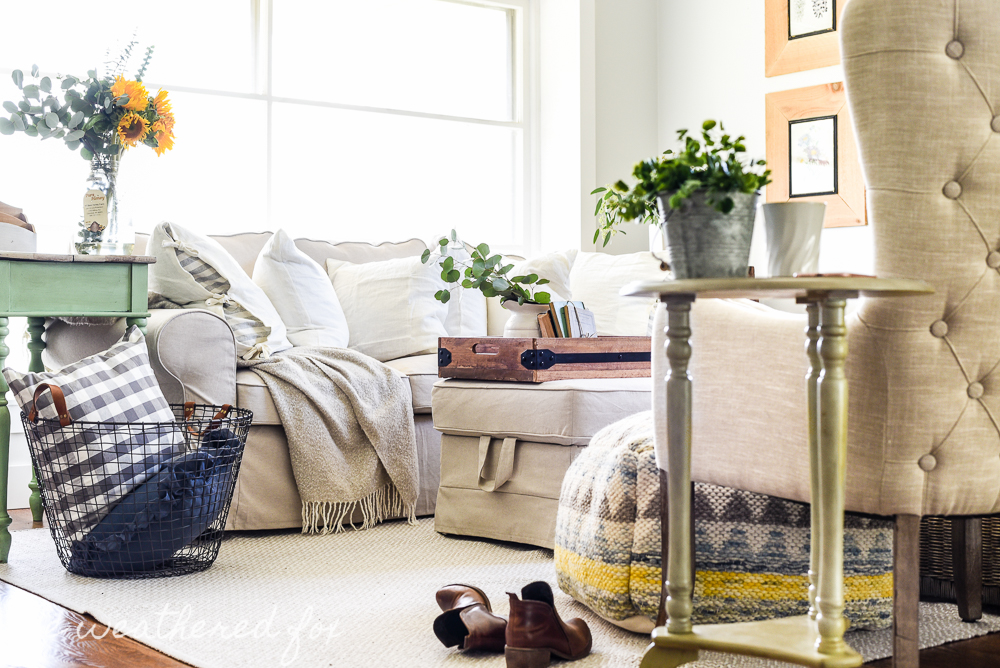 Here we are right next to the entryway. Take a few steps and you're in the living room. I kept a pretty neutral palette this year, just bringing in a few plants to liven up the room.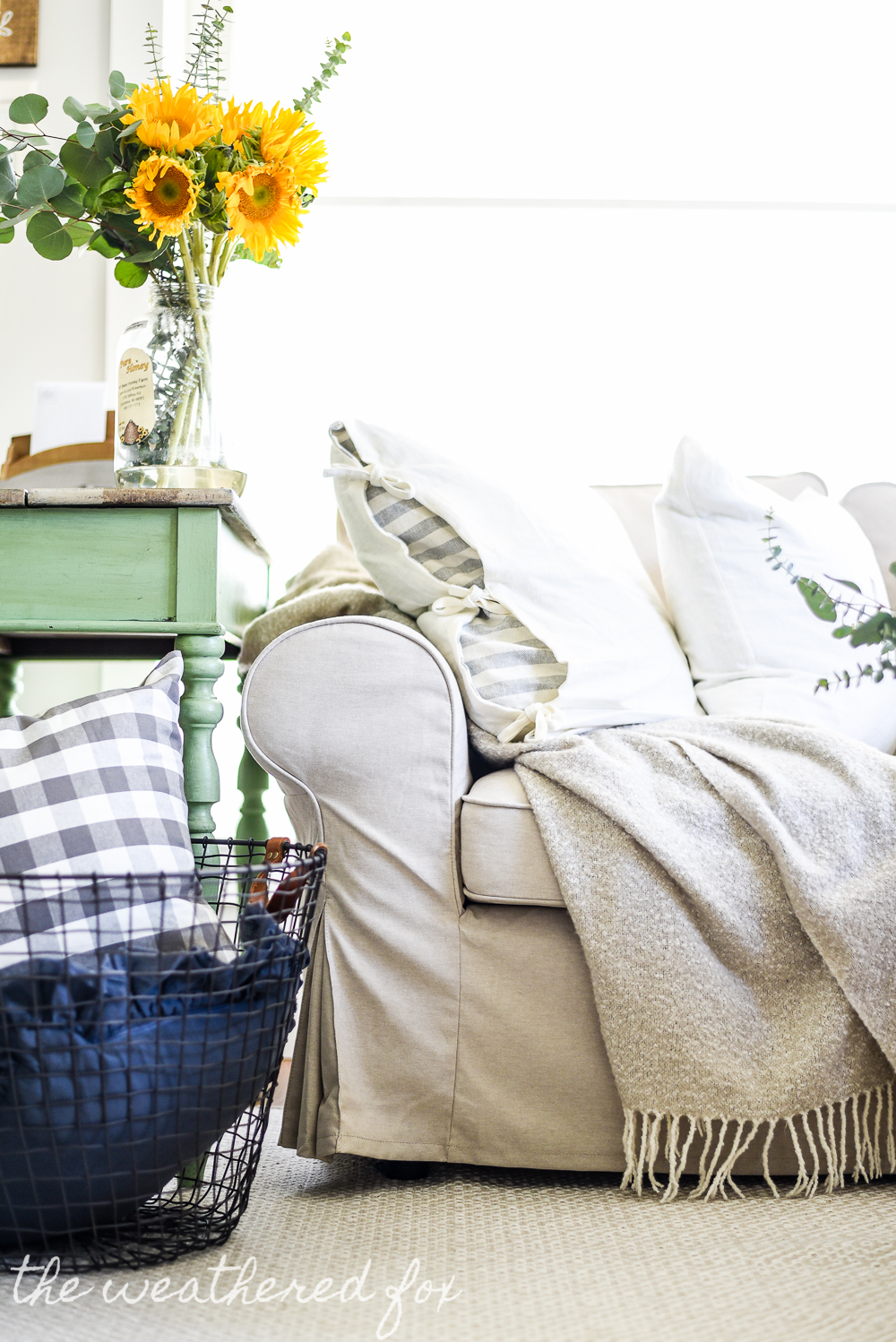 The sofa is from Ikea, and so are the pillows actually. I saw them and immediately decided I must fill my cart. They're perfect and I have them in my master bedroom and our tv room too. Literally my entire cart was full with these pillows the last time I went to Ikea. Still think I may need a few more..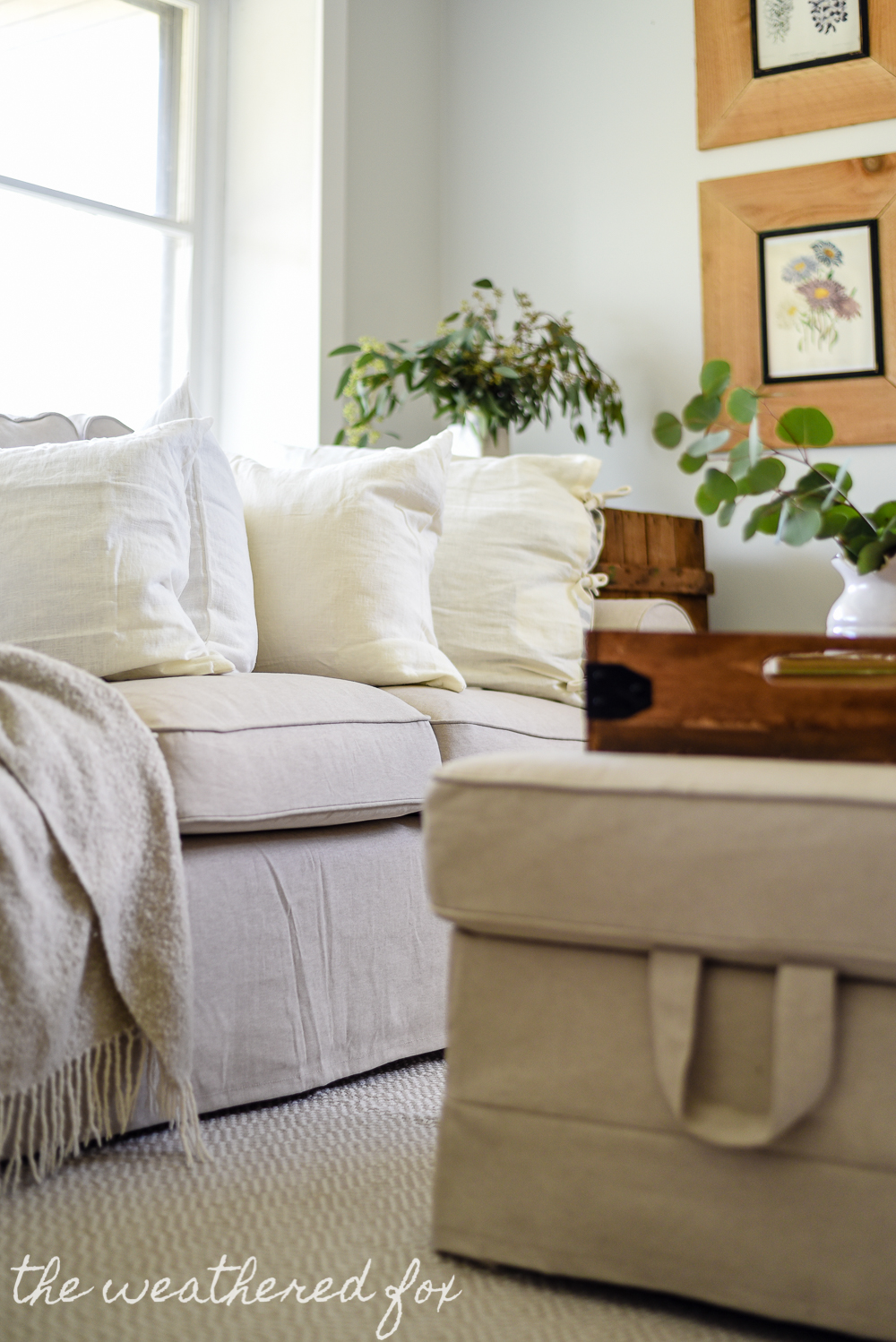 The wood botanical frames were a diy. They are huge and I love the warmth they bring to the space. For $4 a piece you really can't go wrong. You can check out the tutorial here.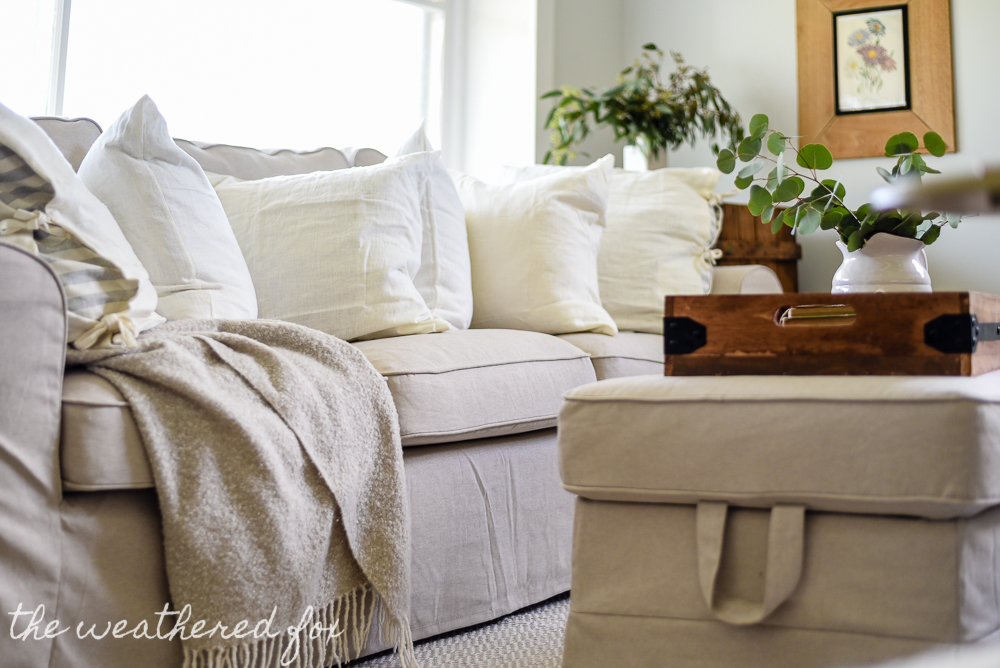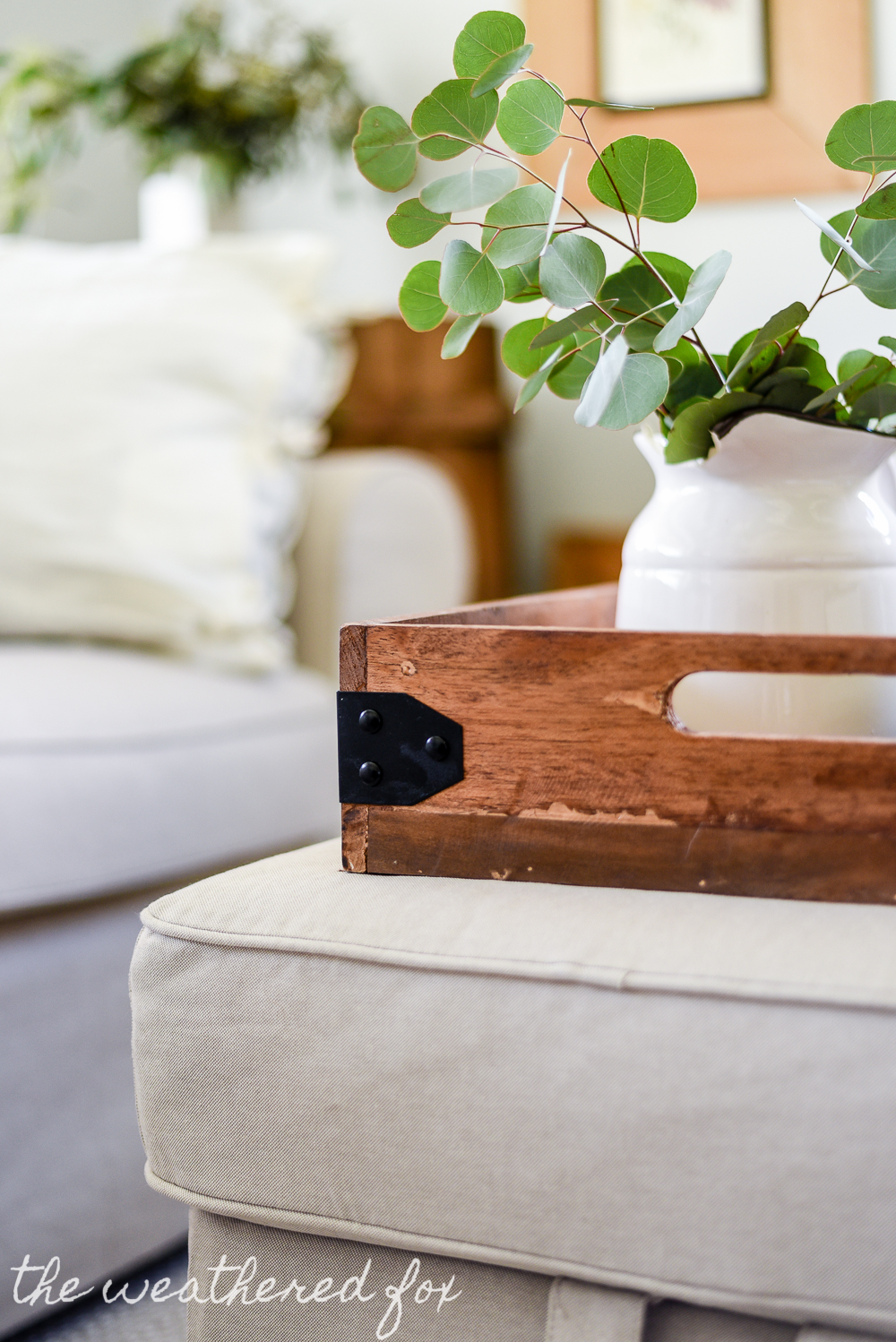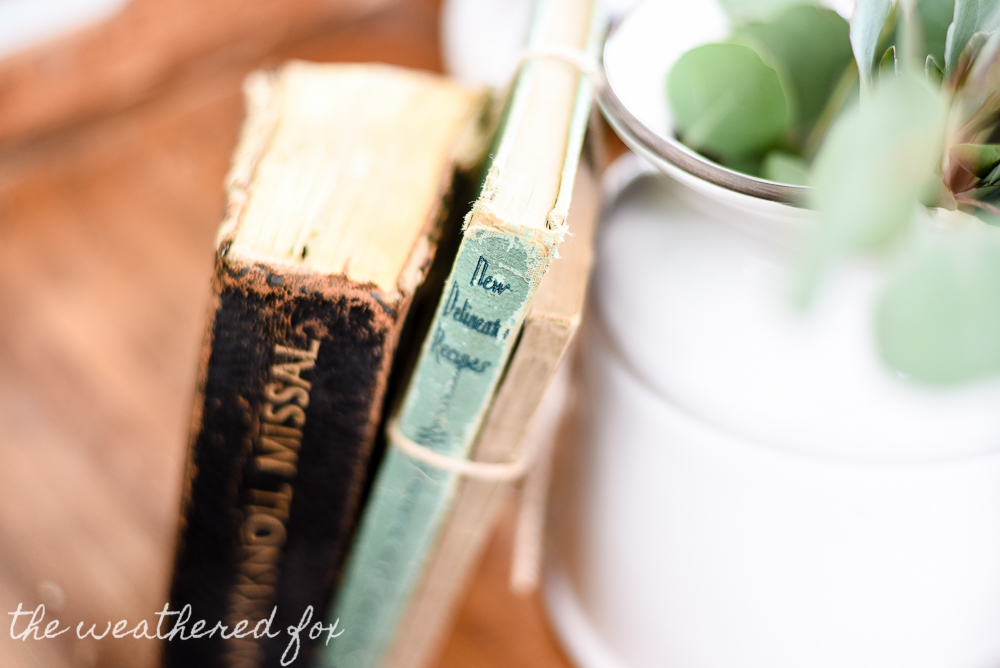 The crate table was a Facebook swap group find for $20. It's actually standing on its side right now because it's not tall enough at the moment. A DIY for another time. But I kinda like it like that too.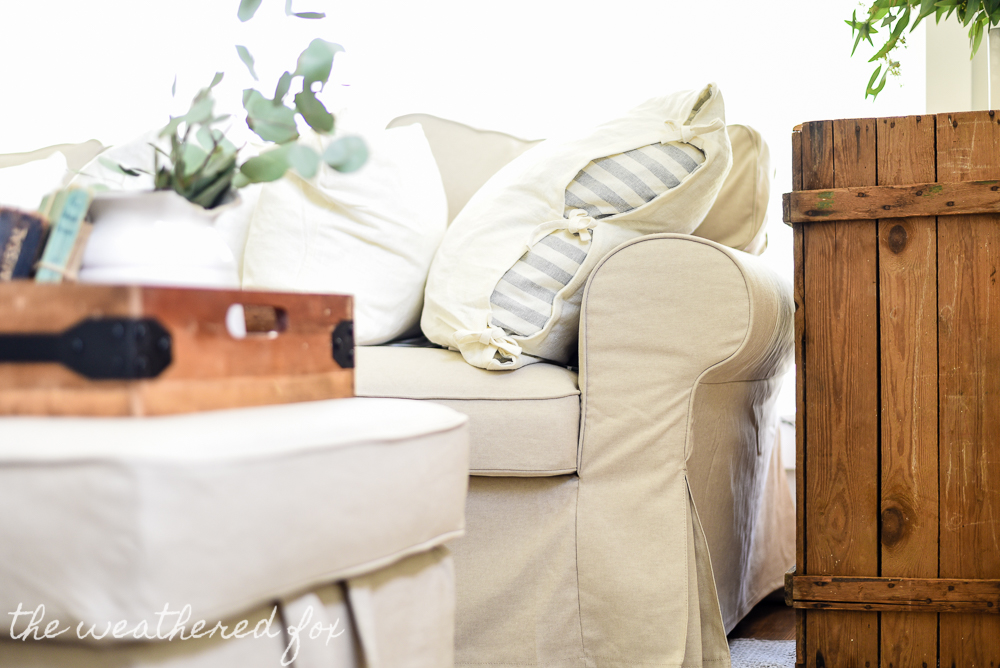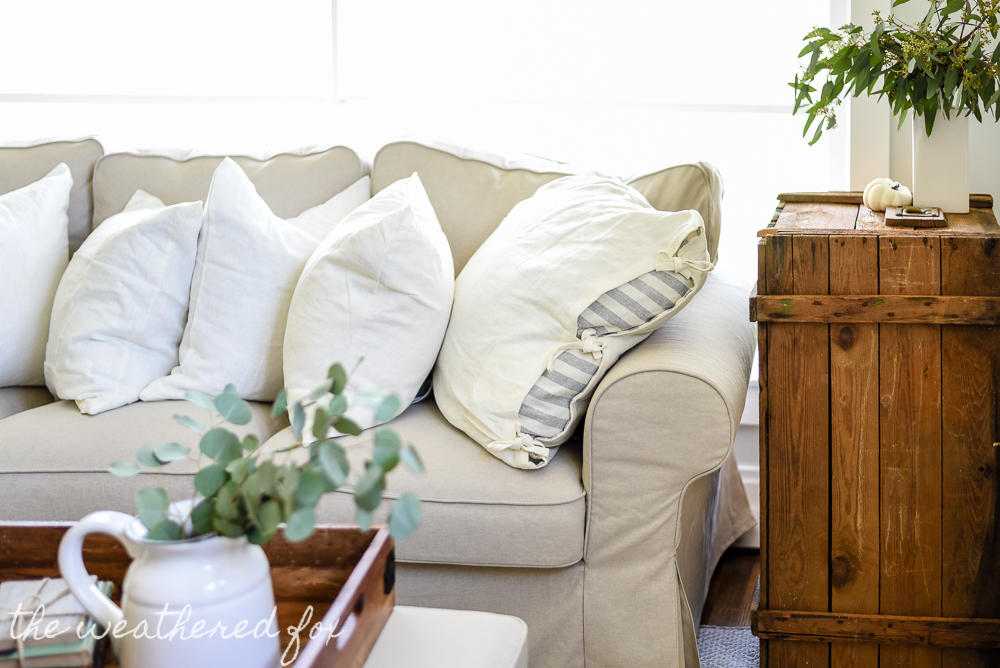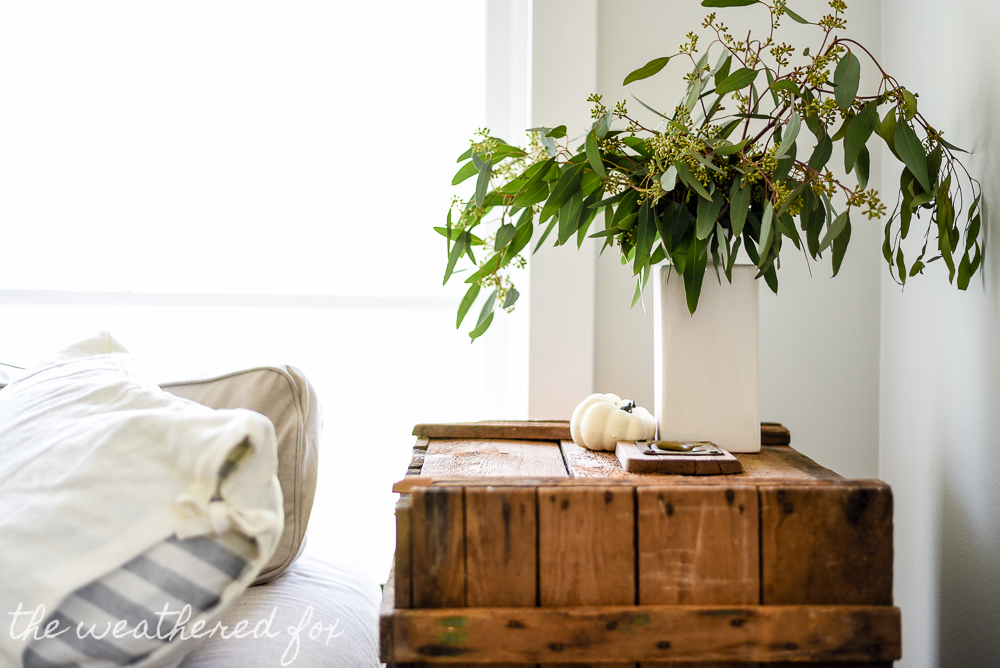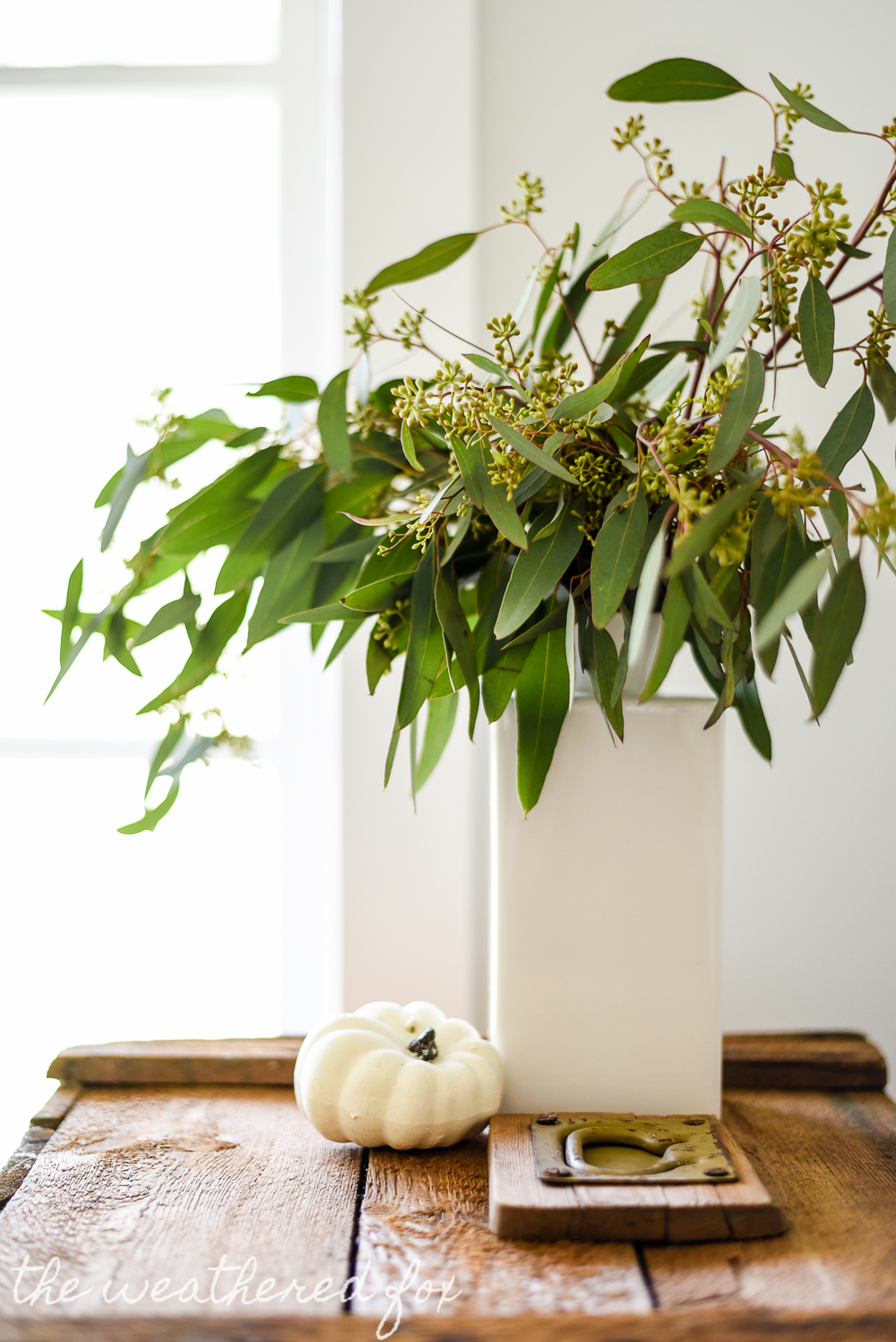 Somehow this turned into a photoshoot of Lucinda pretty quickly. Basically I have to give her loads of attention, otherwise I'm tripping over her because she isn't getting attention.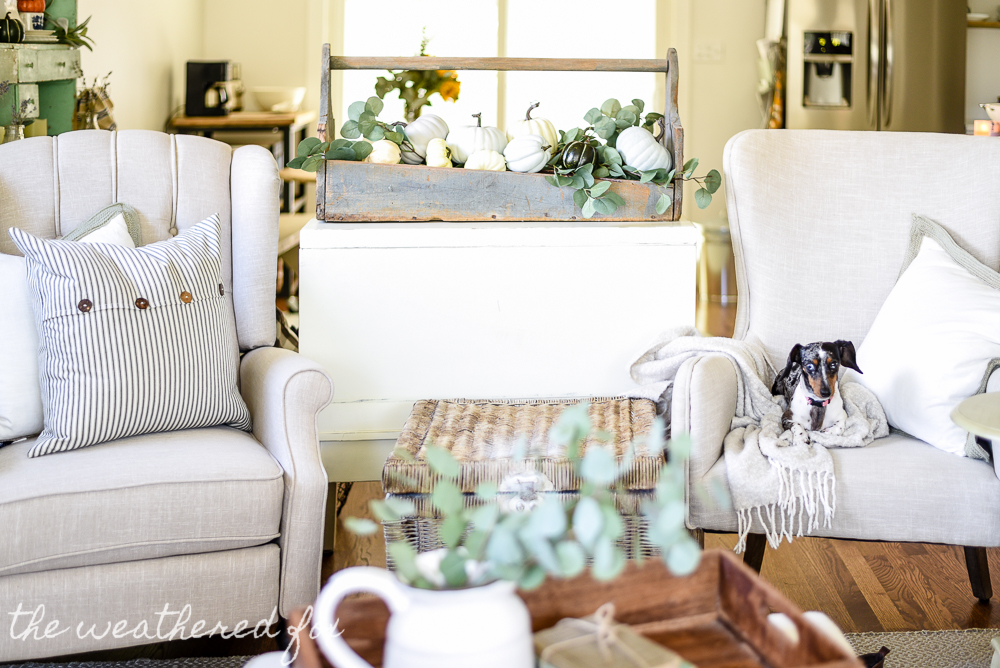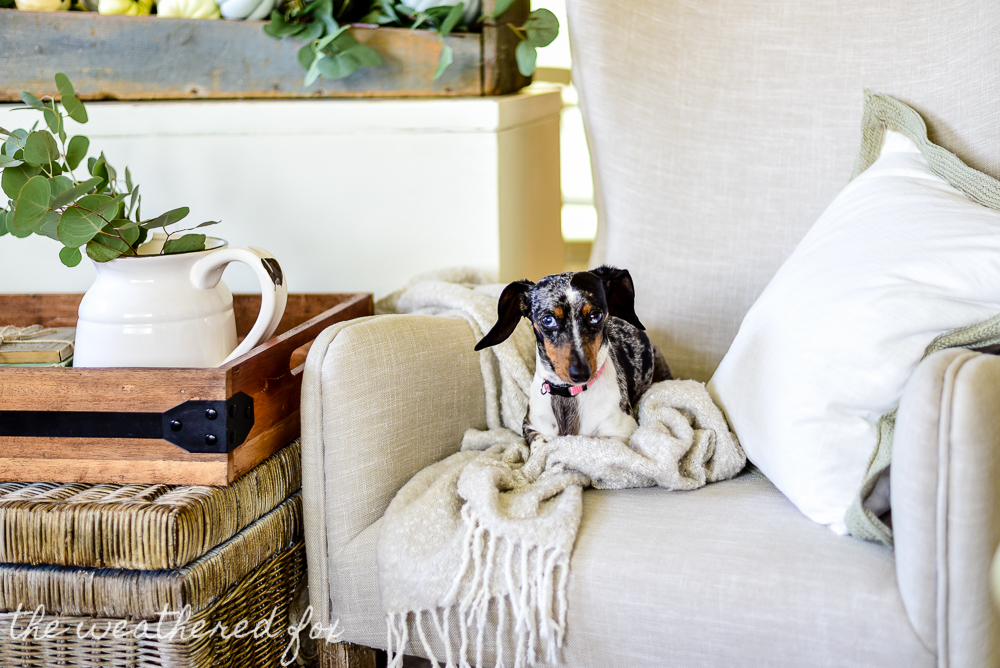 But that face though. She's easy to forgive. And she actually looks pretty darn cute when she poses.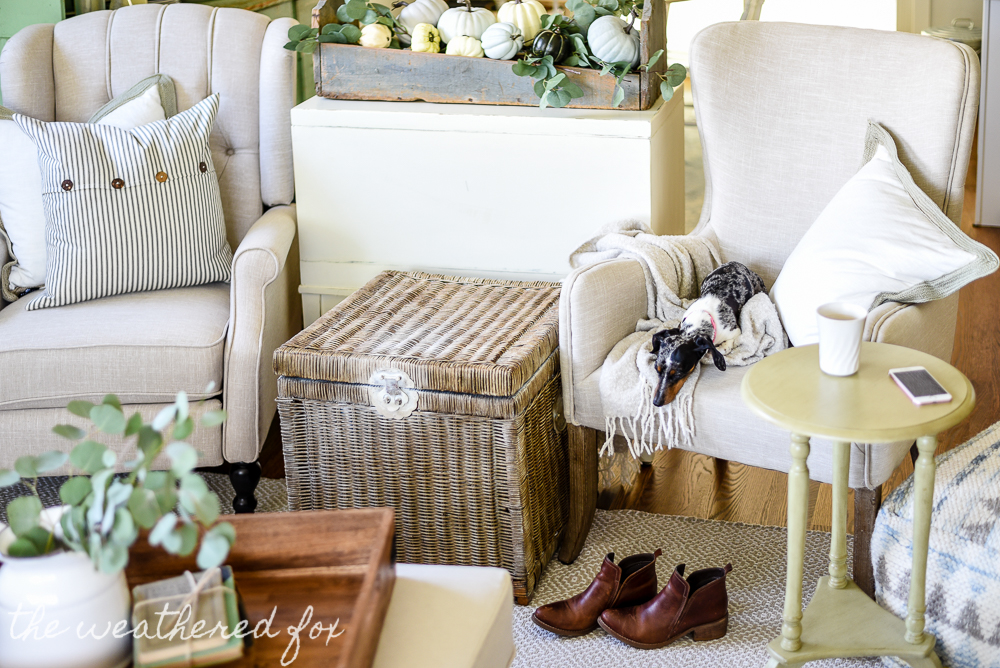 This recliner was a wayfair find. I've had it for a few months and so far it's doing well. It's comfortable and nice looking. It's not the highest quality, but I'm OK with that.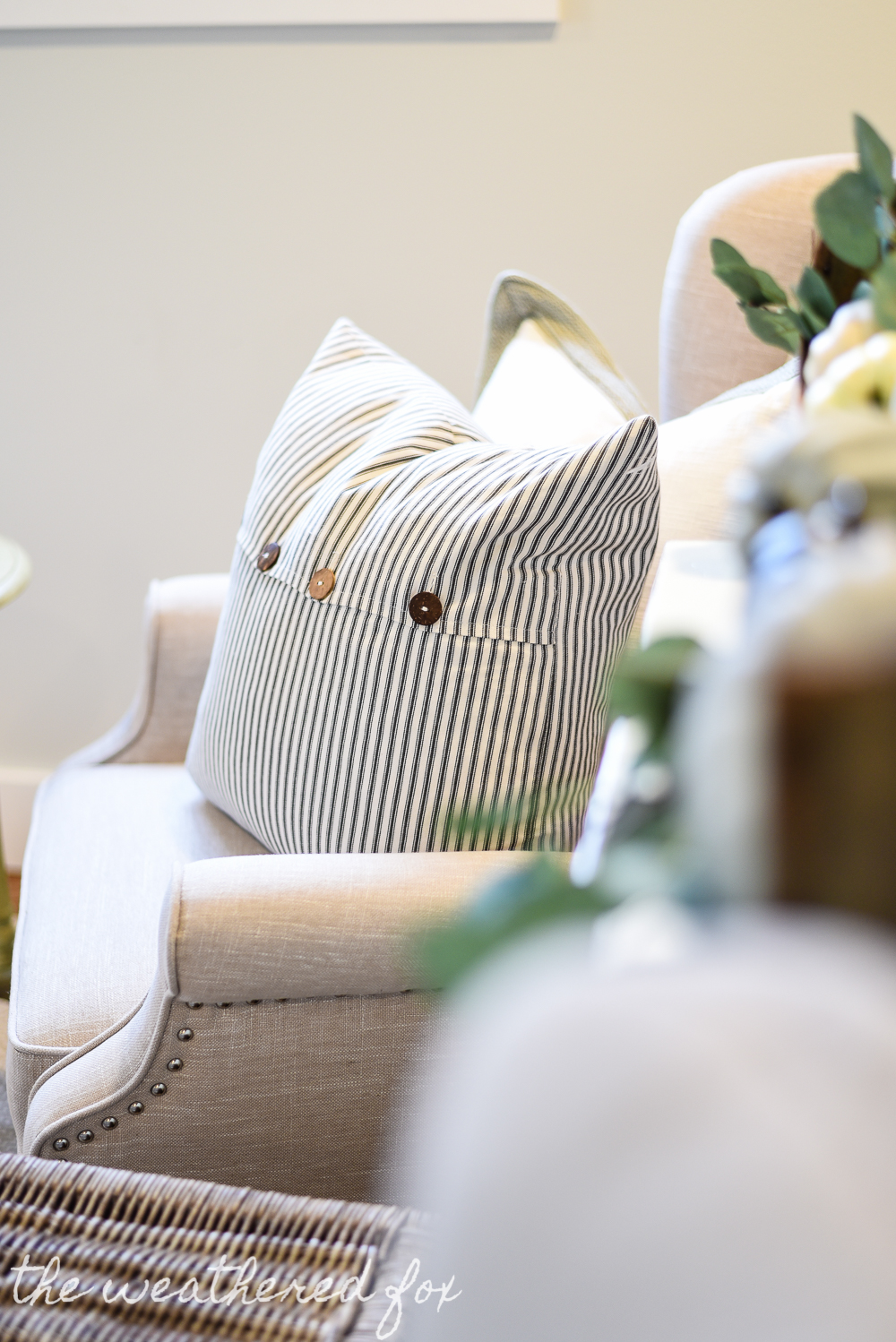 It just means I don't have to cry if sticky kid fingers make their way onto the fabric. I get to live here, and let my nieces and nephews be kids when they come over.
I have a post on farmhouse style recliners you can see here.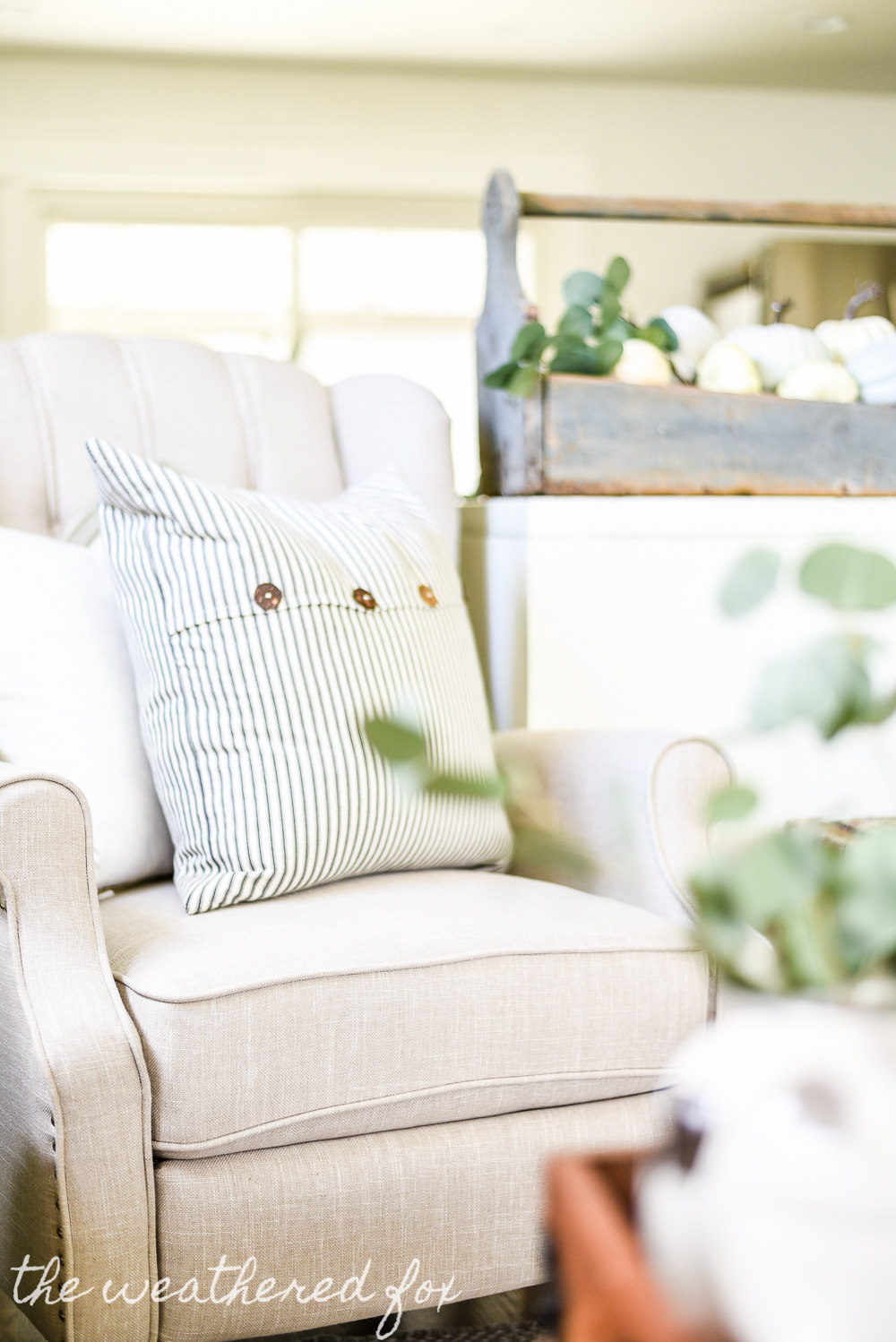 The vintage card catalog was another Facebook swap group find. This was quite a bit more than $20. It cost almost as much as my sofa. I don't mind though, because there are plenty of pieces in my home that were free or dirt cheap. It's all about balance.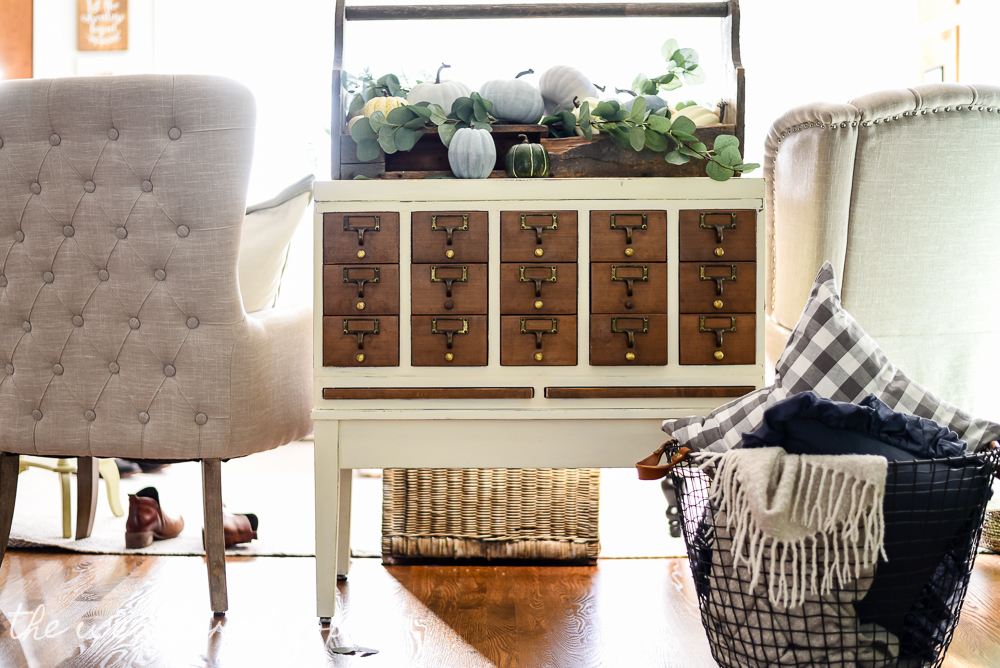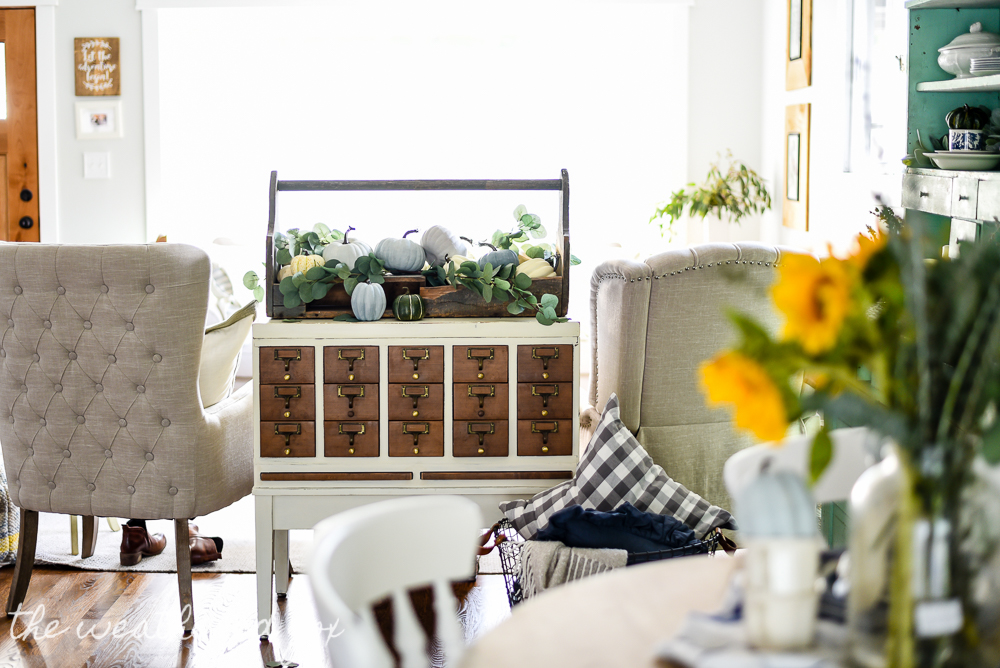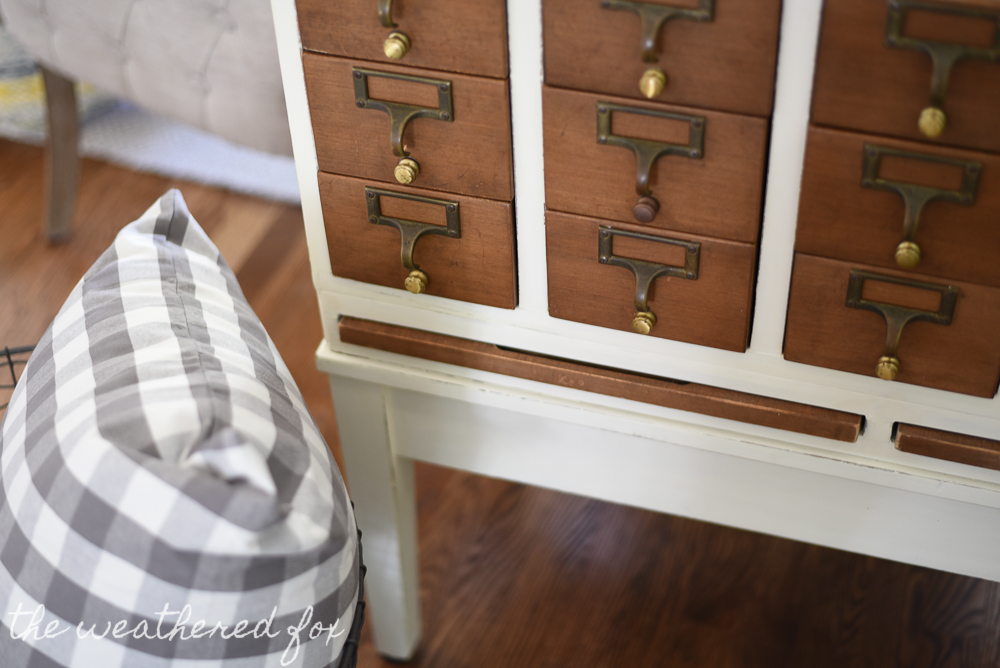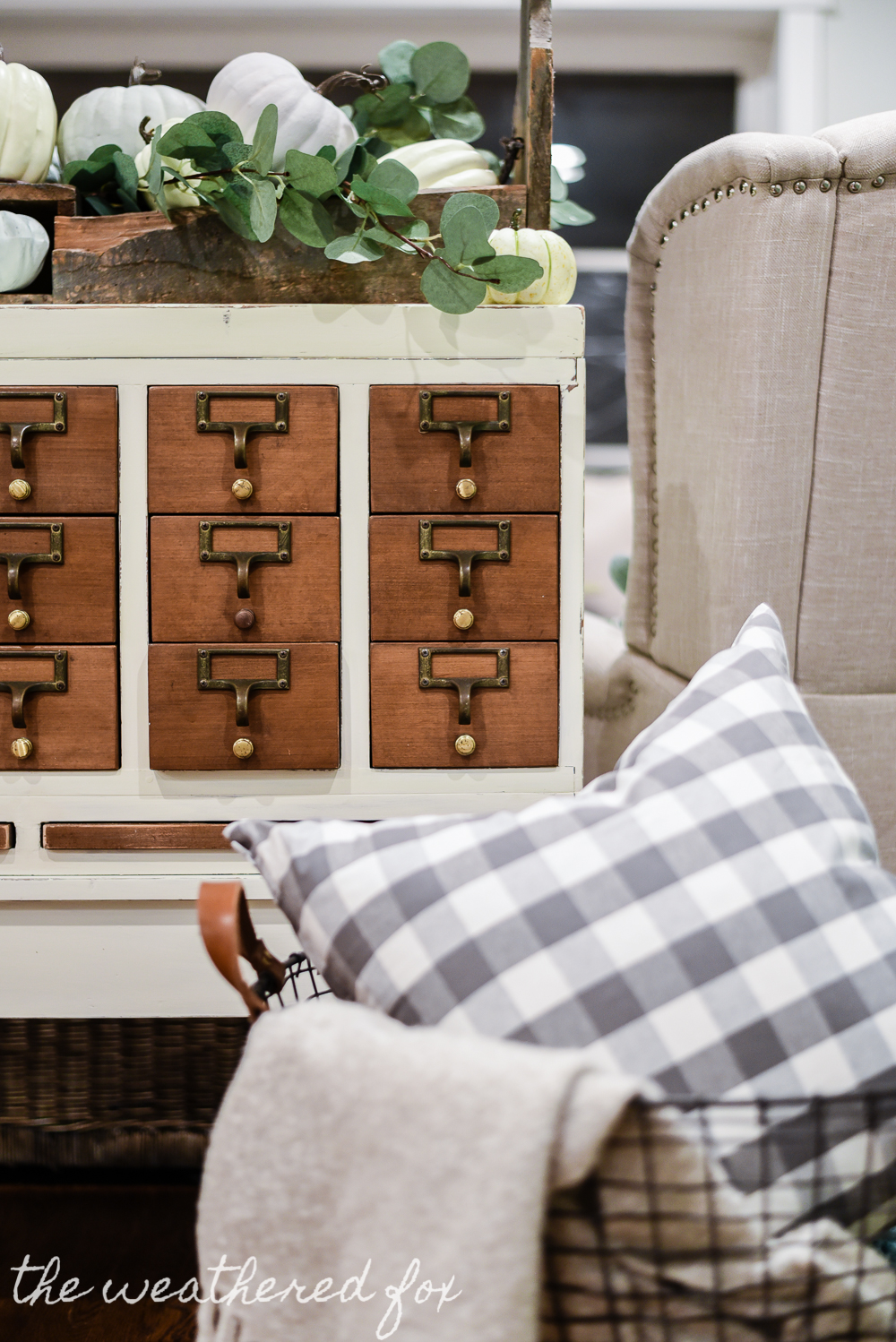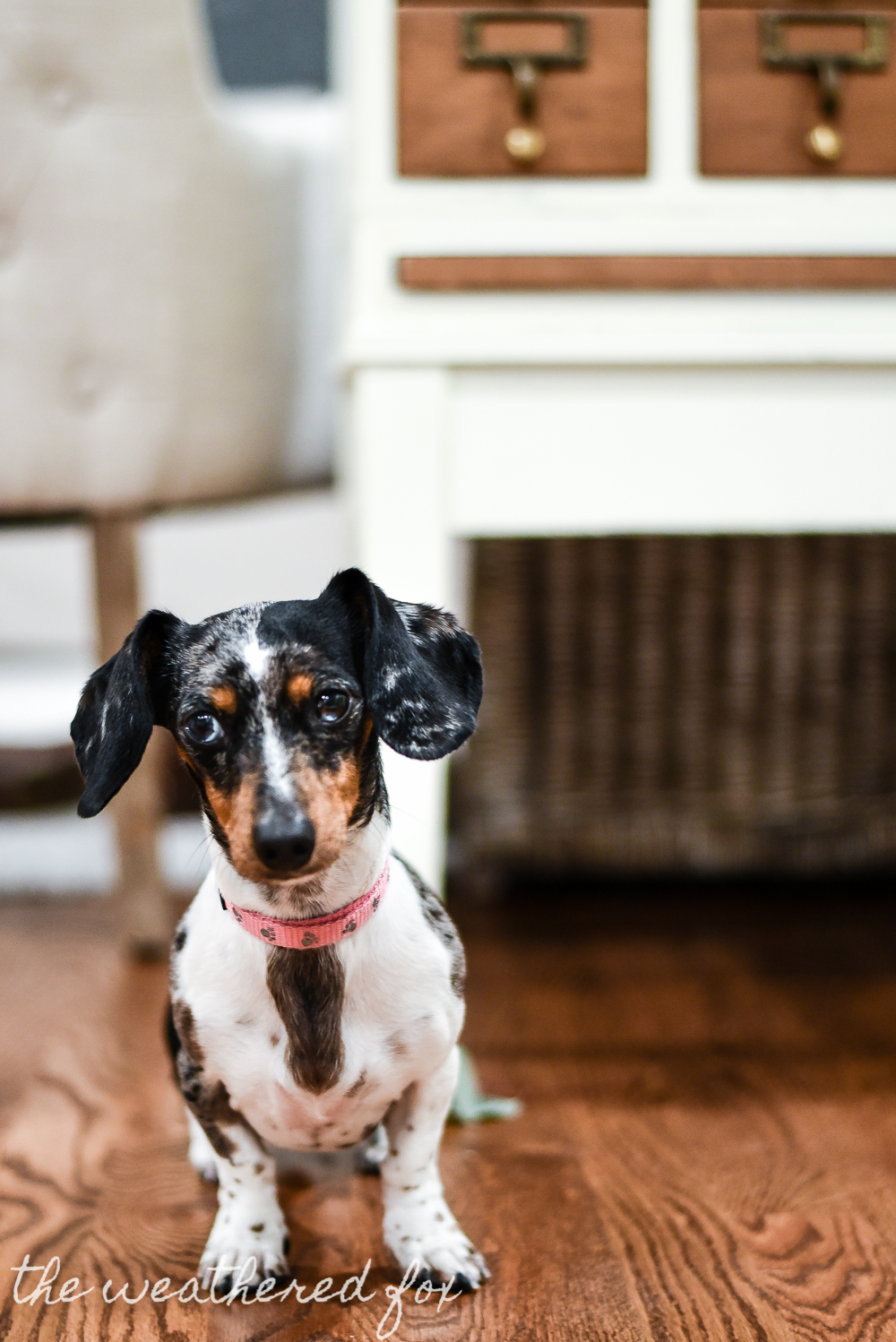 I have included items from around the web to get a similar look in your home. If an item was found locally, I have found a similar product. (affiliate links)
---
Fall Breakfast Nook
Speaking of free, this hutch I pulled out of the garbage. Case and point.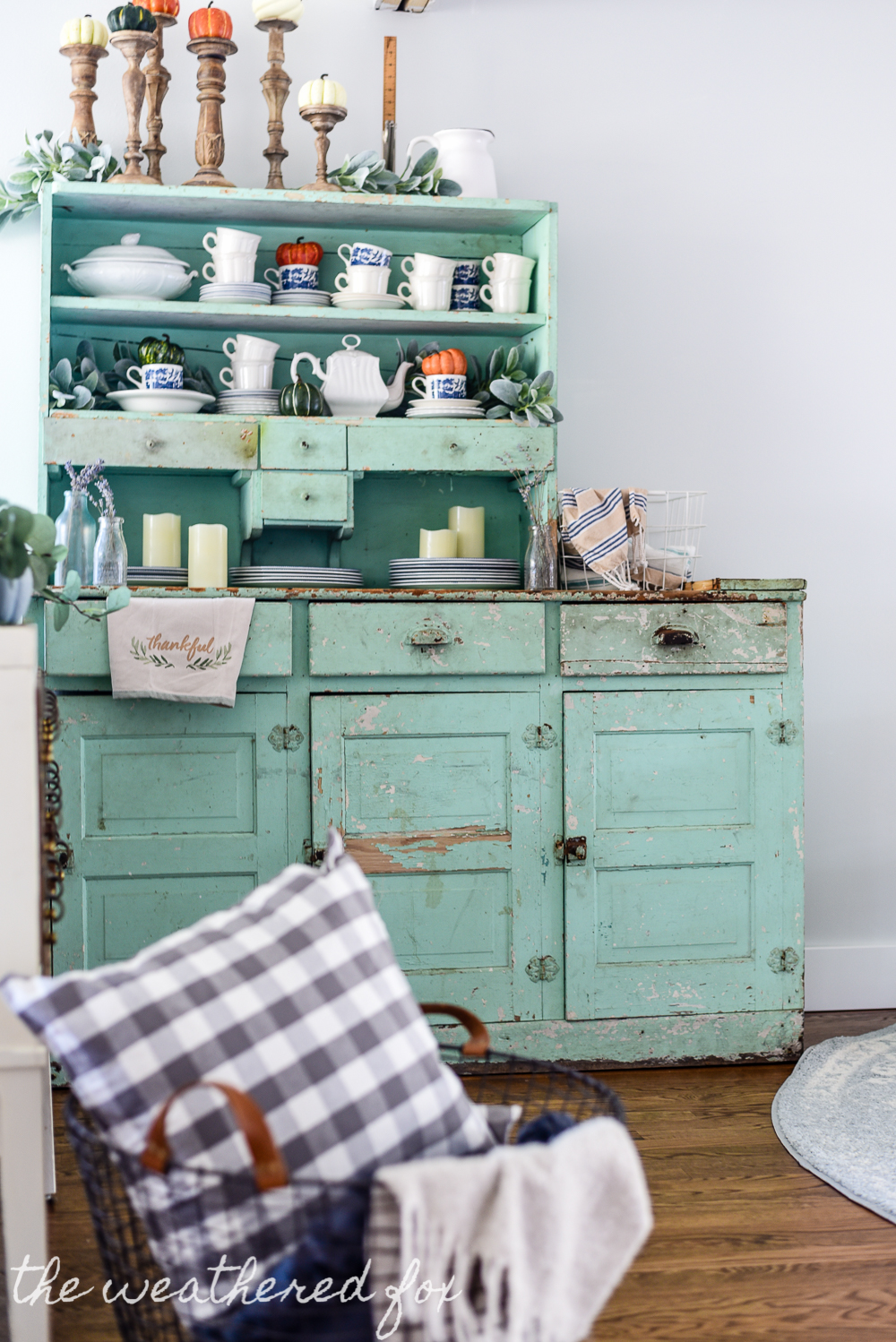 I love the color and all of the distressing, but I'm thinking of painting this hutch soon. I can't make up my mind!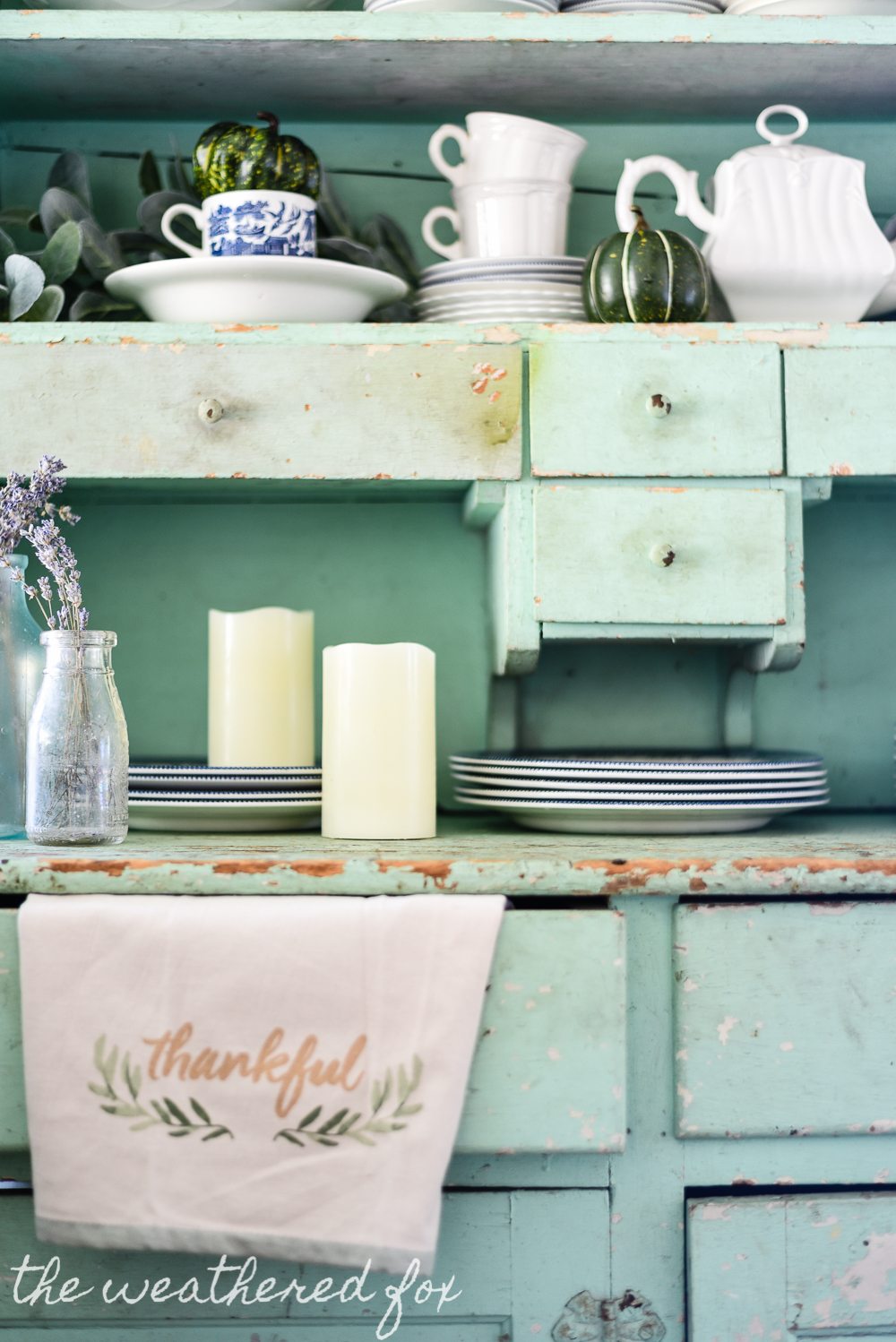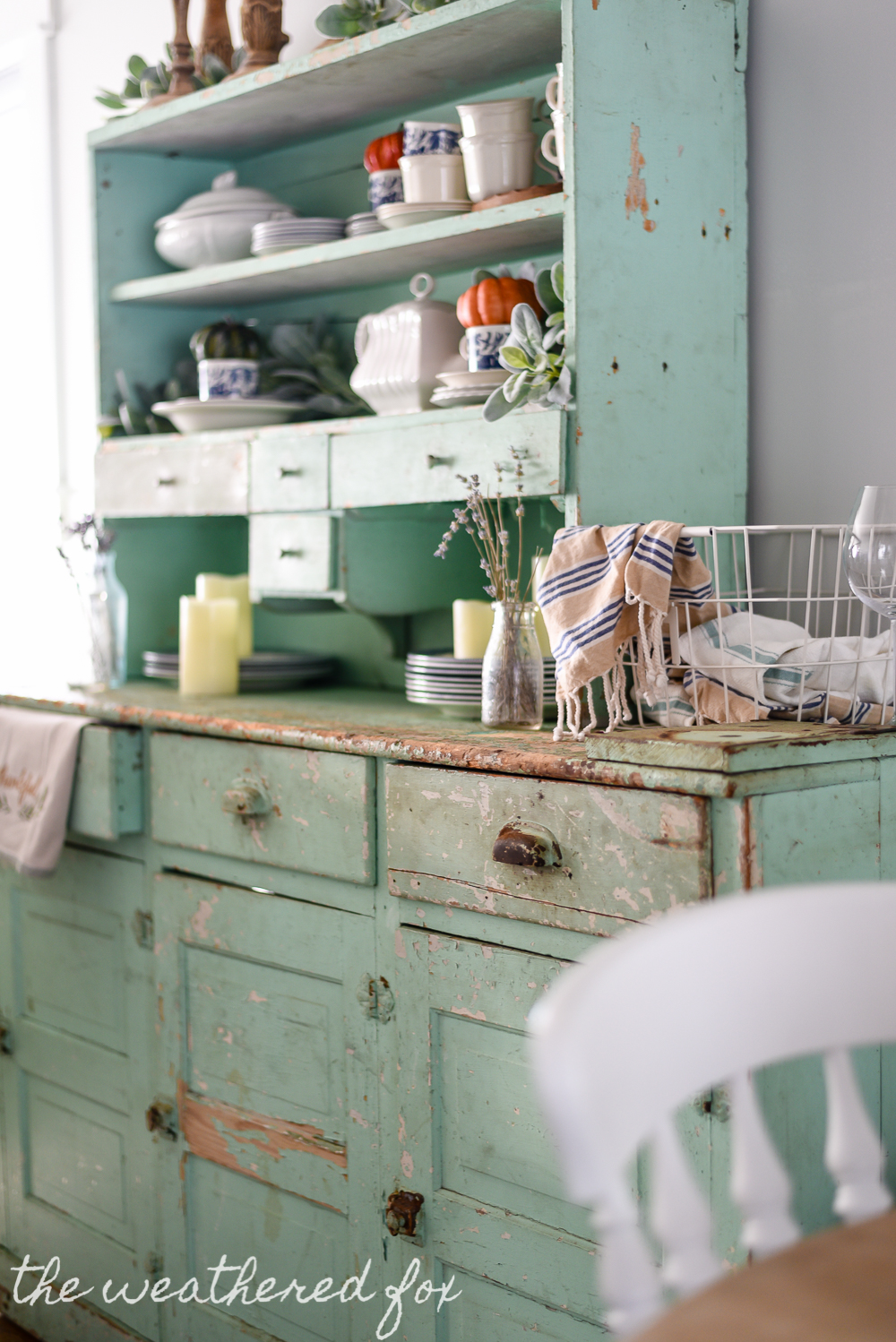 The orange pumpkins were actually a mistake that I ended up loving.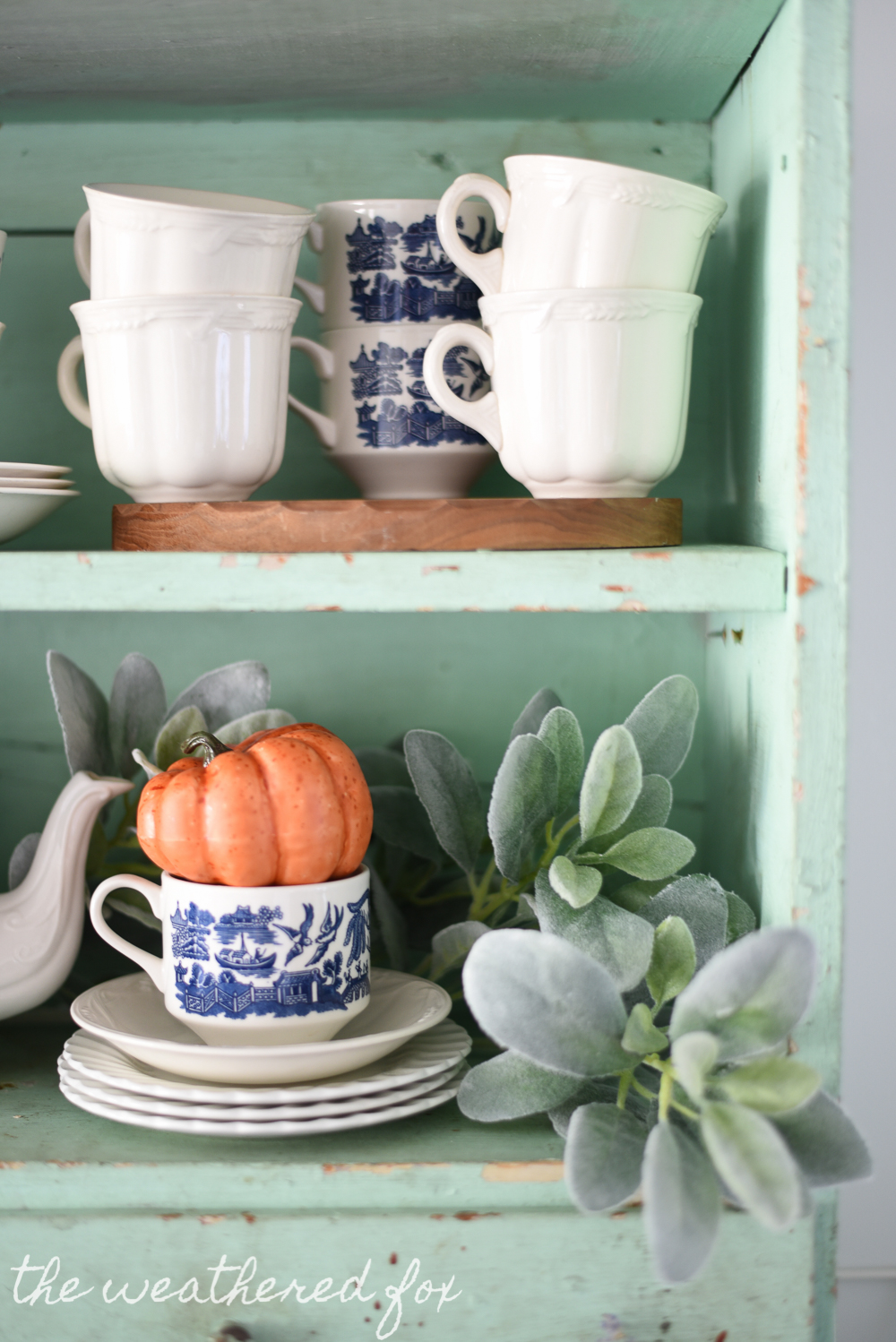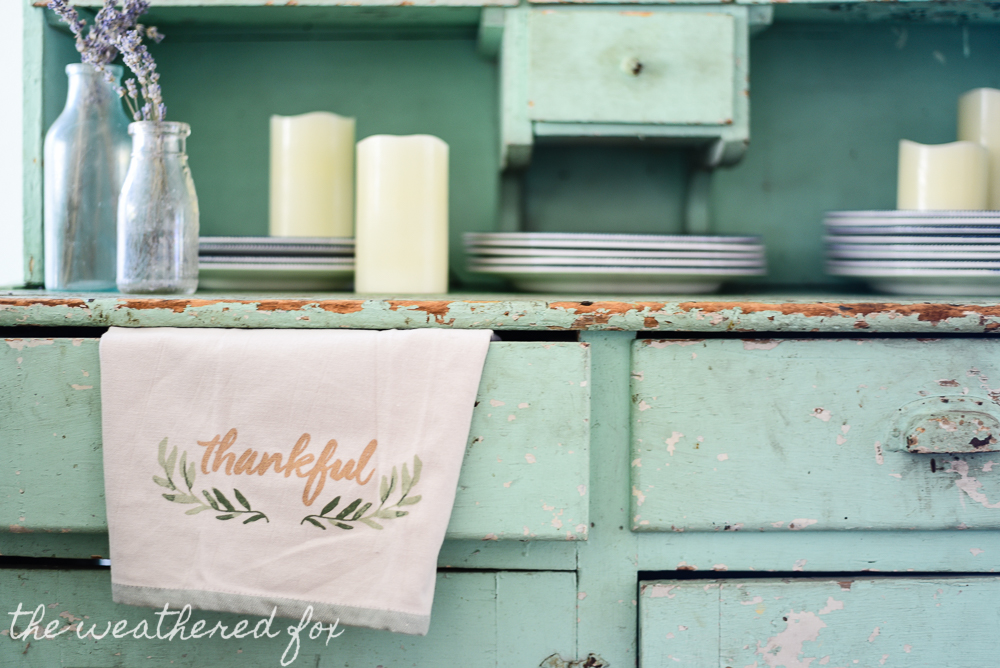 I was planning to paint all my pumpkins in shades of blue and white. But I styled this hutch and then forgot to paint those pumpkins. But I love the orange and blue willow together.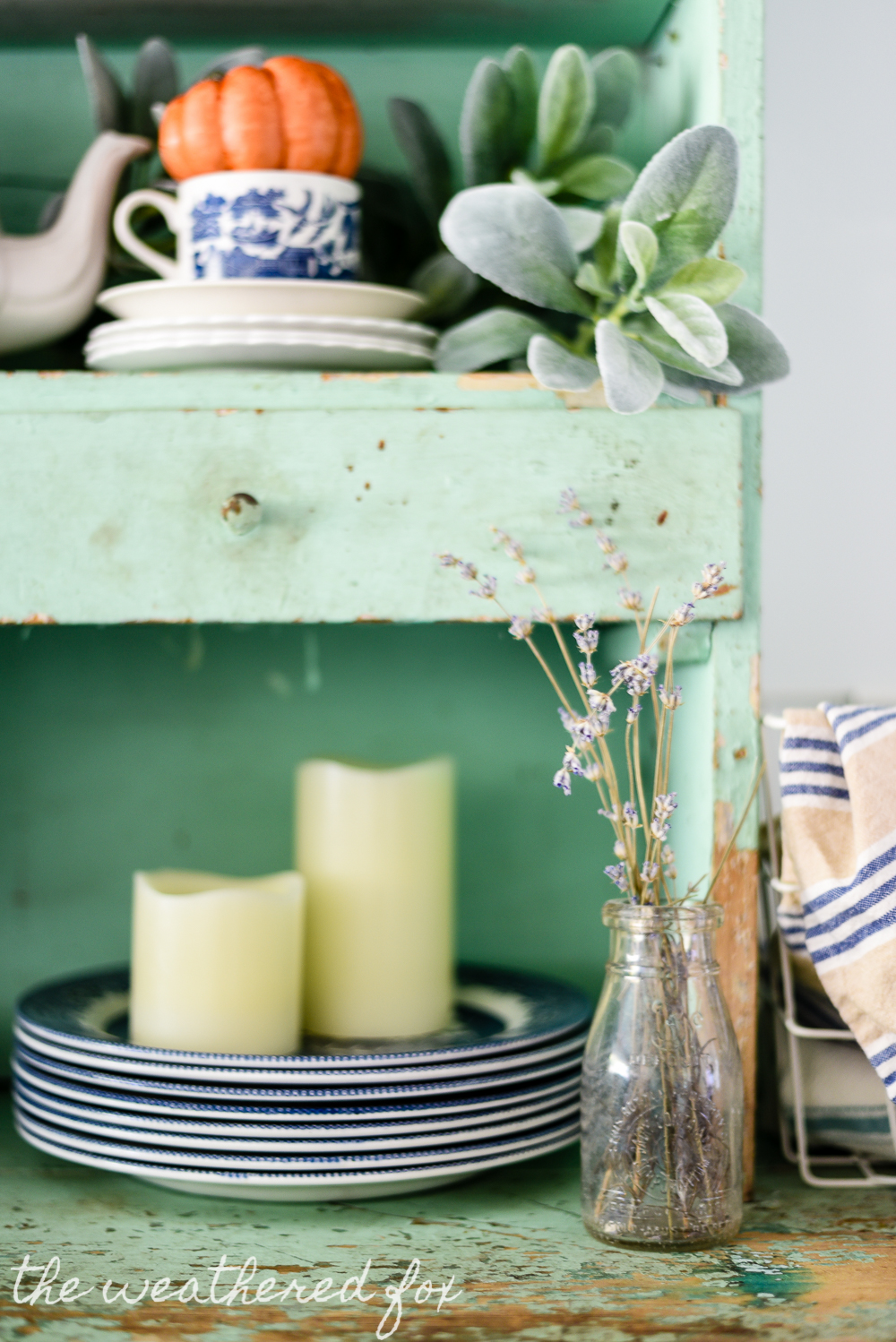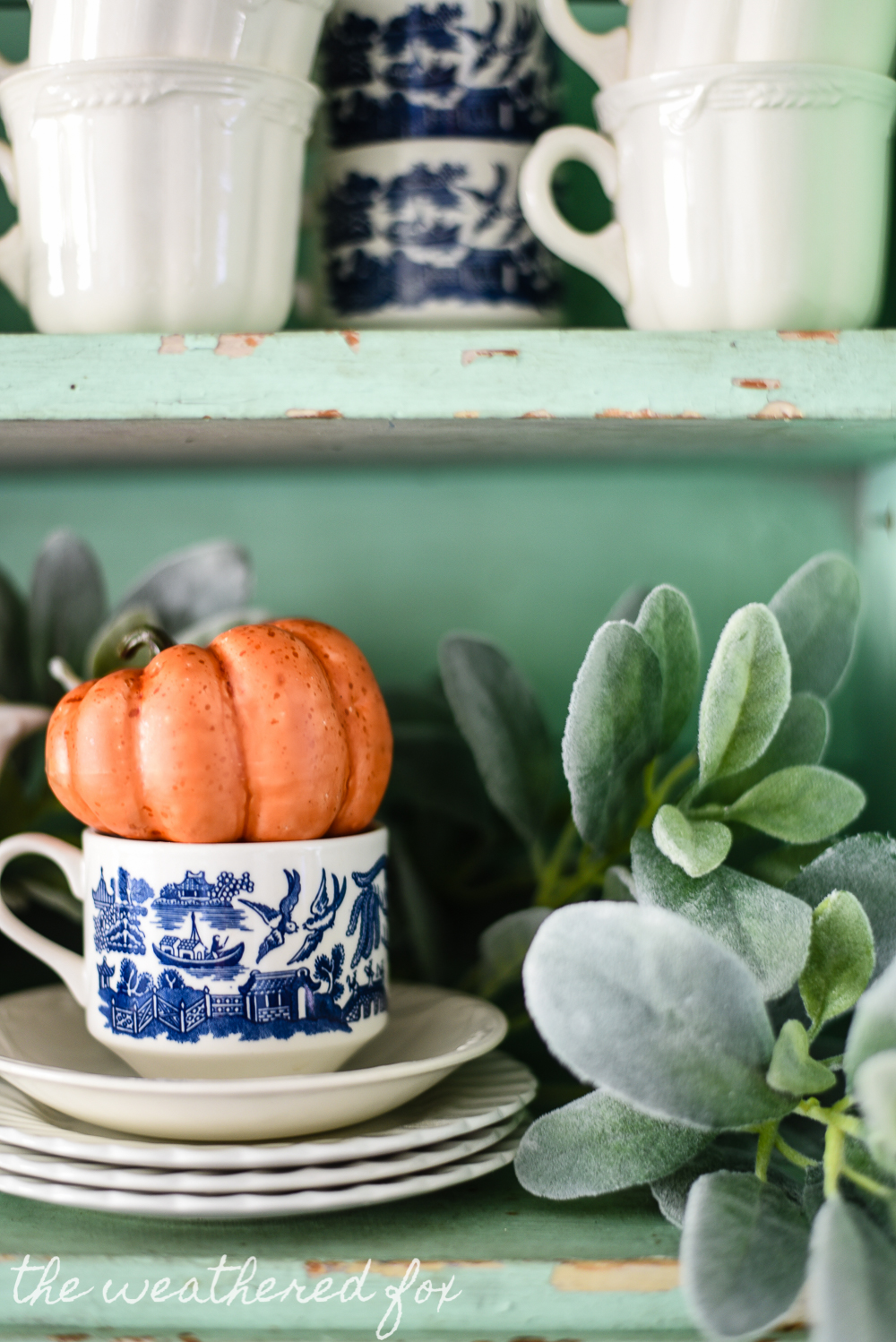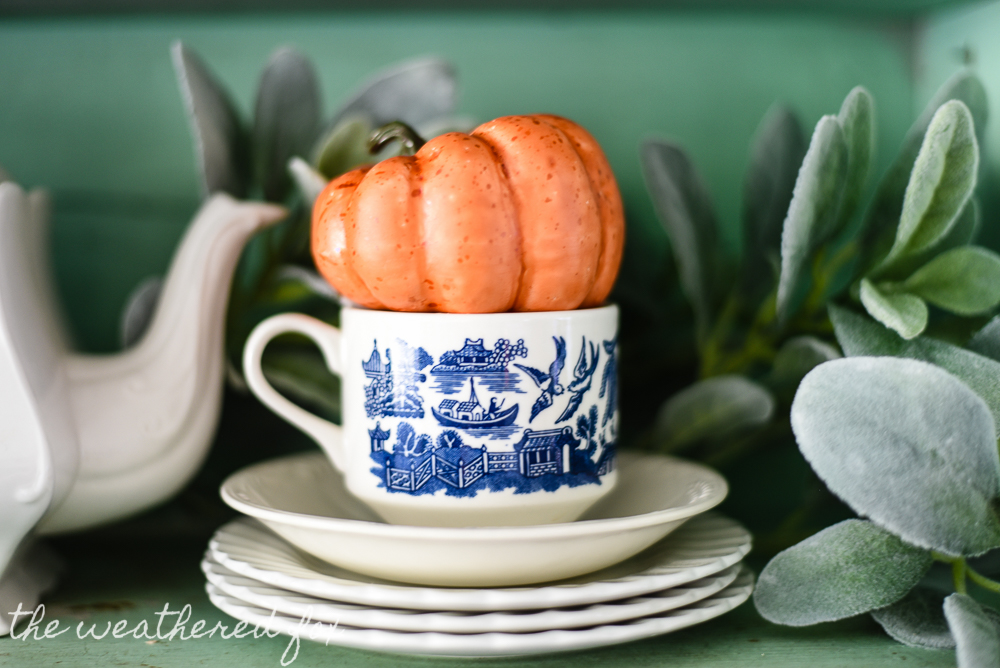 The breakfast nook is actually just our dining room. We don't have a separate space, this is it! Since the space needed to function as a space for all of our meals, I wanted it to feel like a cottage.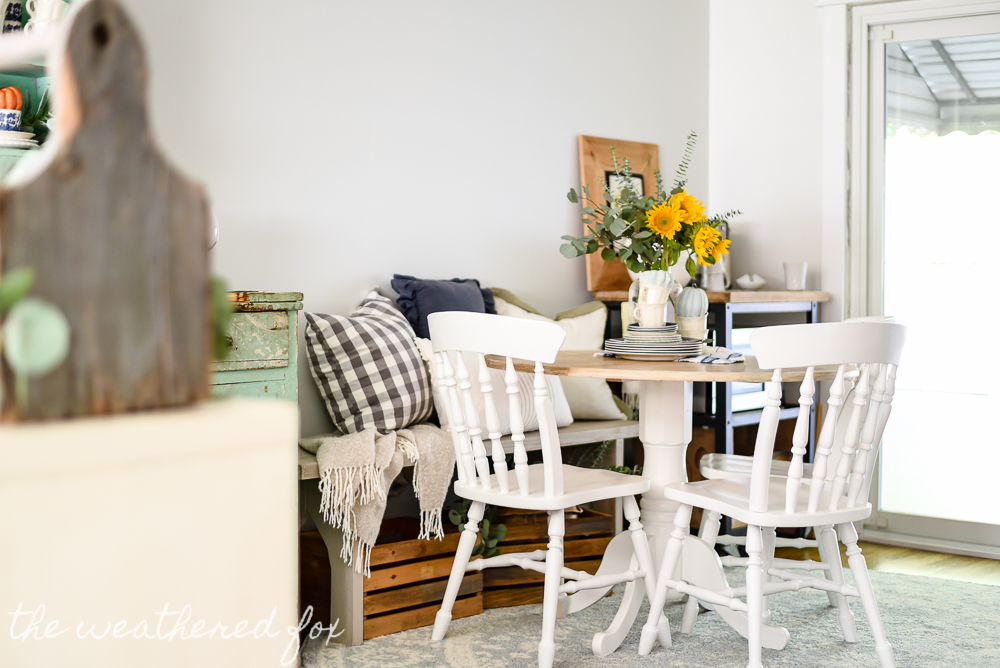 Cozy and quaint and perfect for the size of the home. It's not overly dramatic or elegant.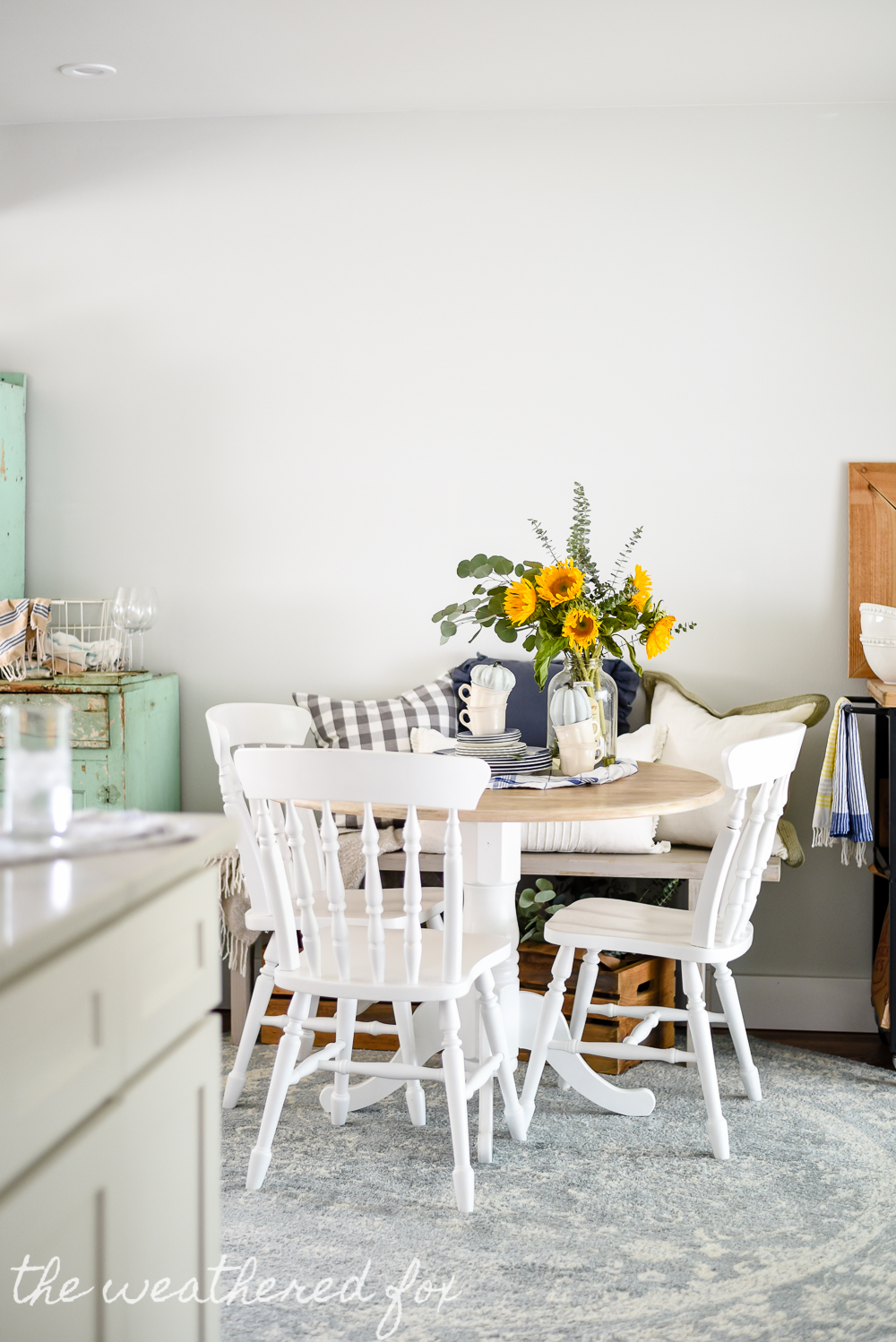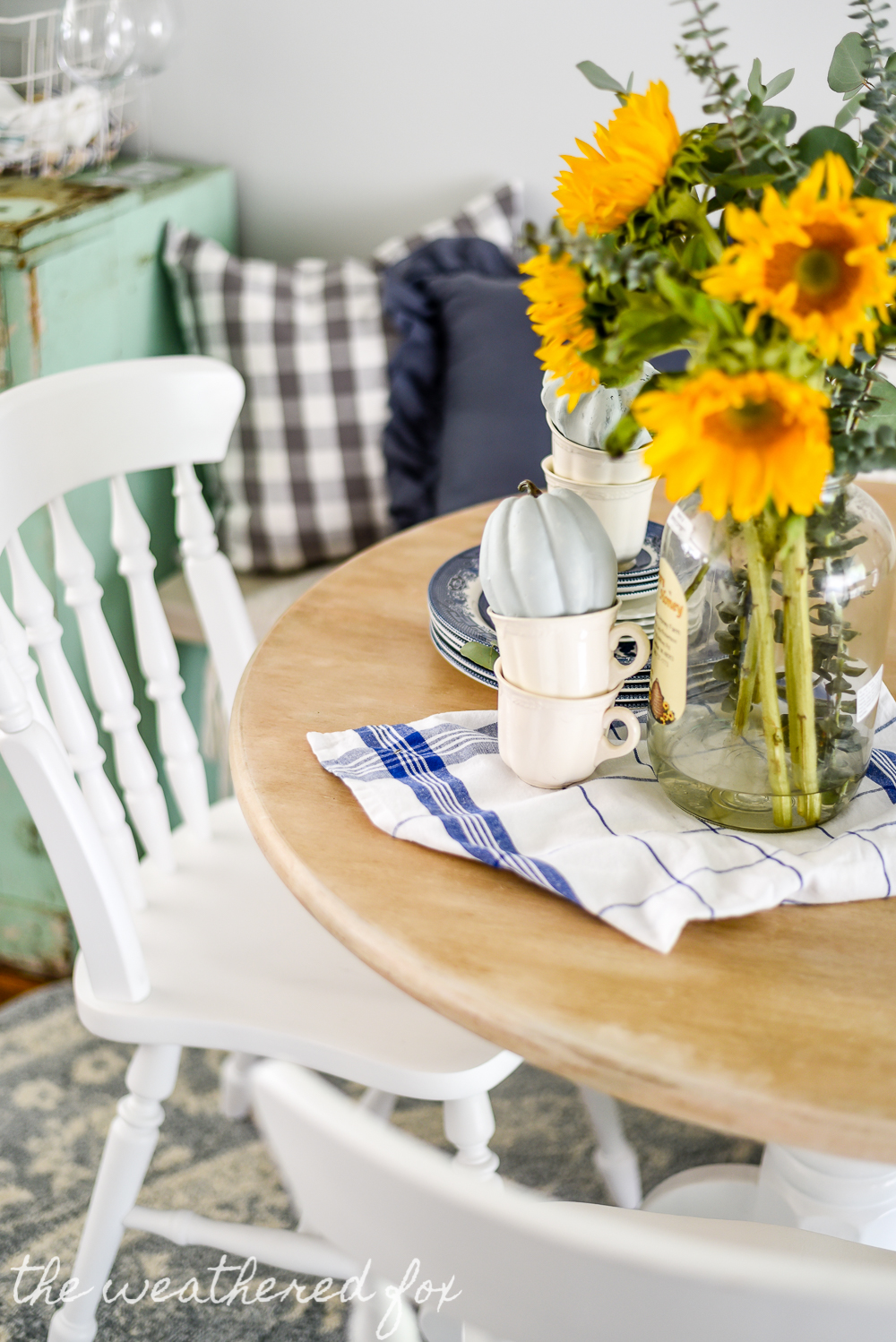 I used a small table set I got from my sister for free and gave it a makeover.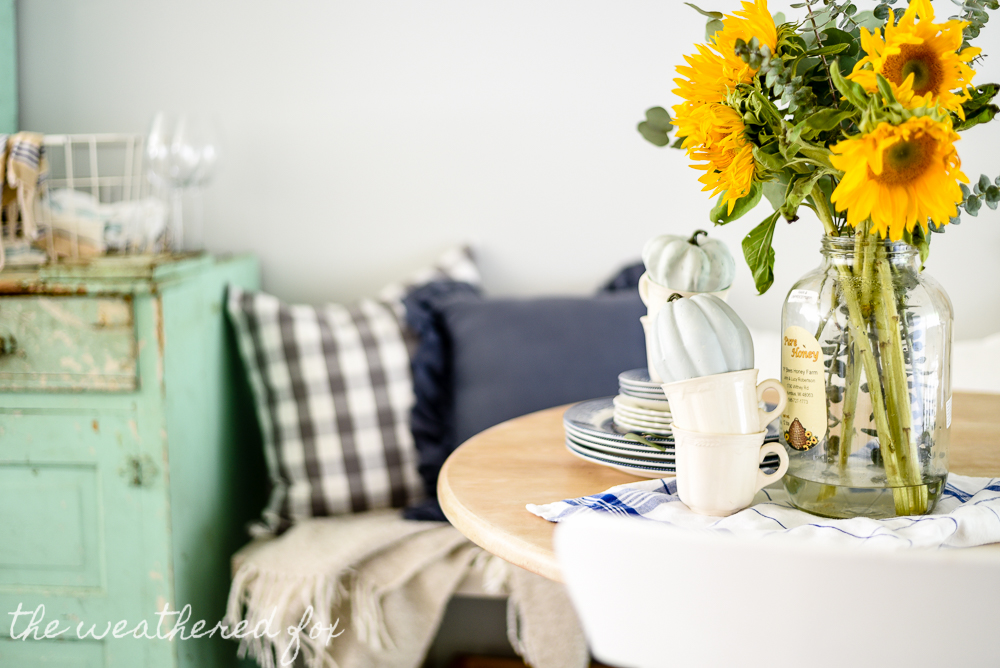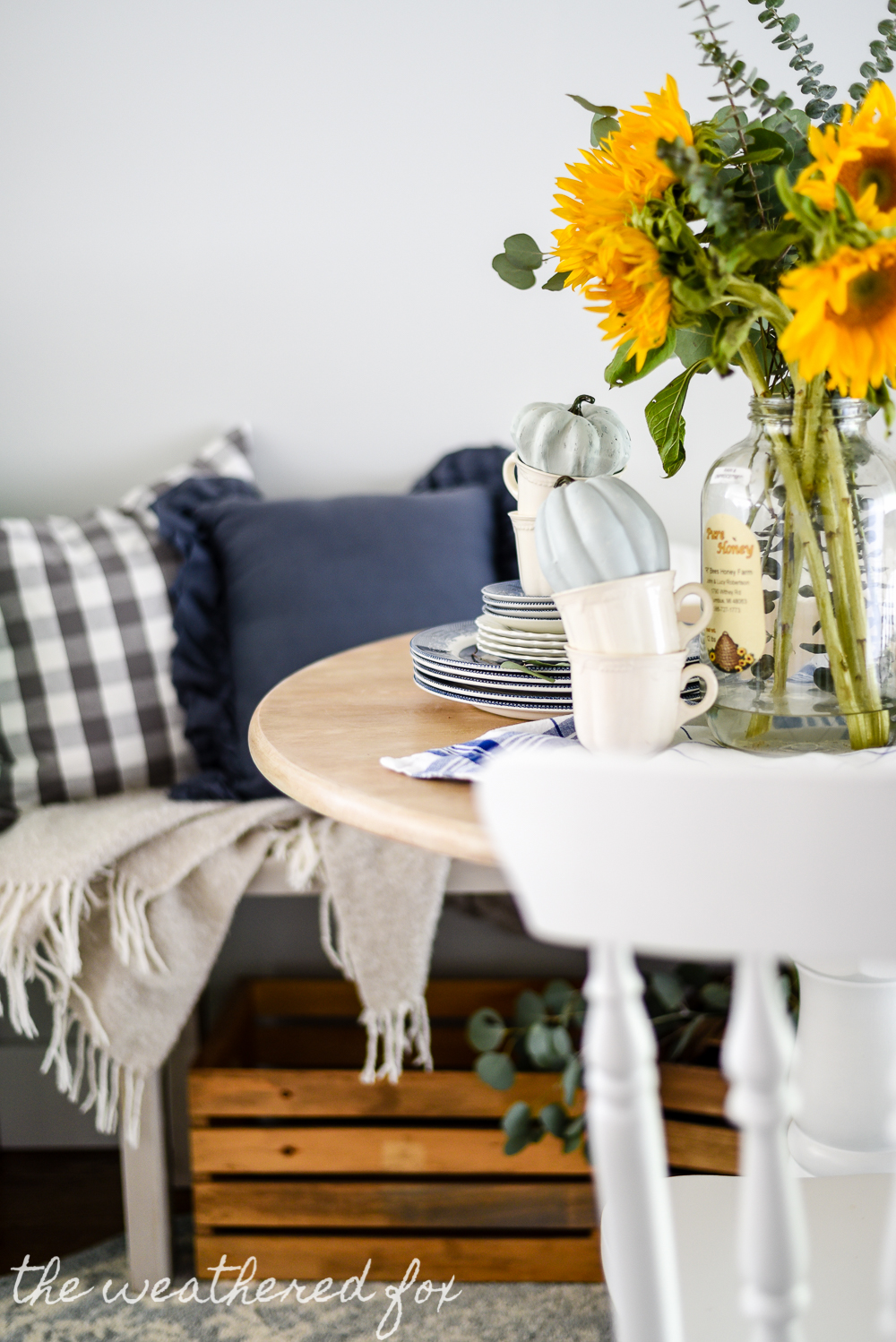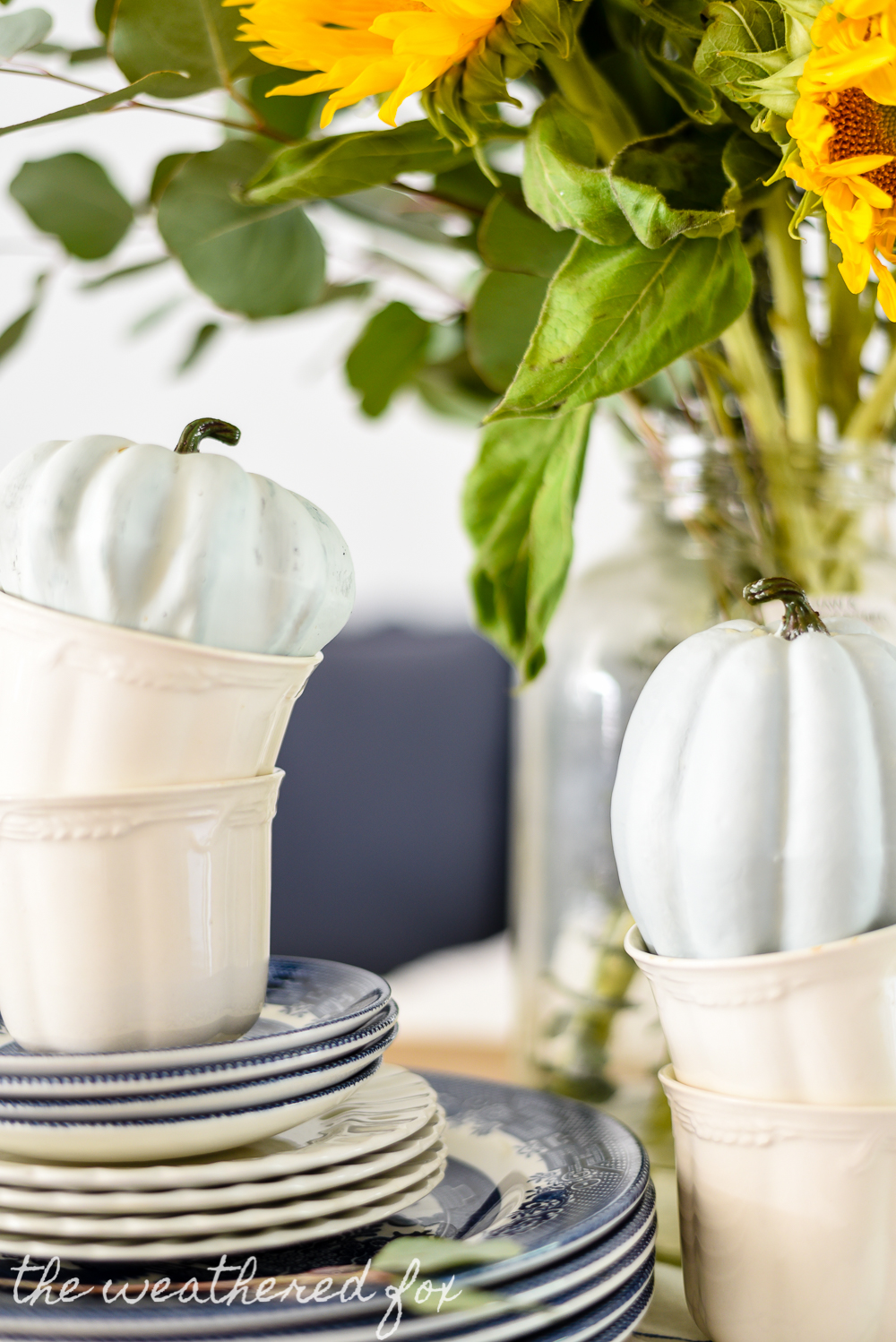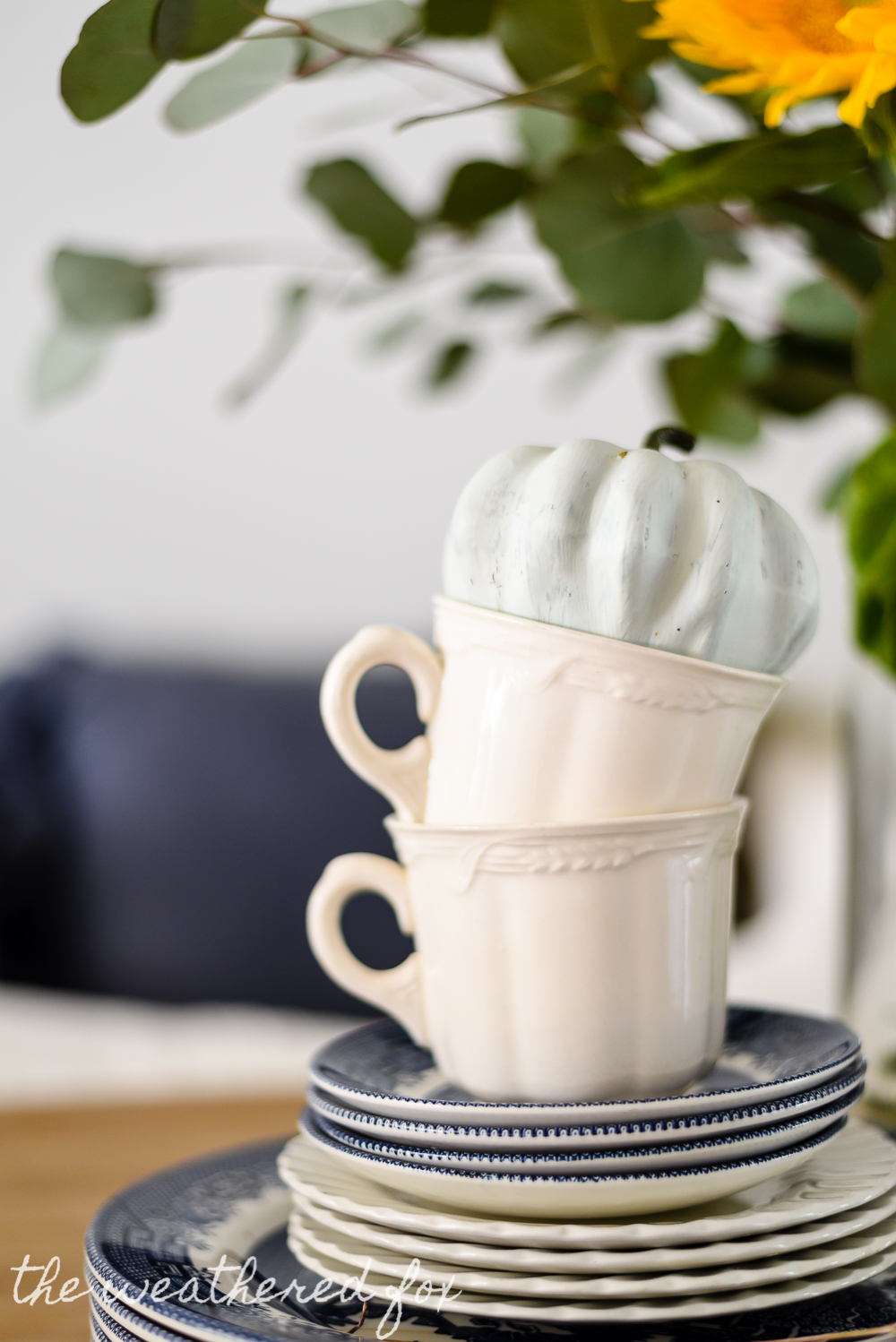 I pulled in the bench last minute and it made all the difference in this space. I wish I would have done it sooner.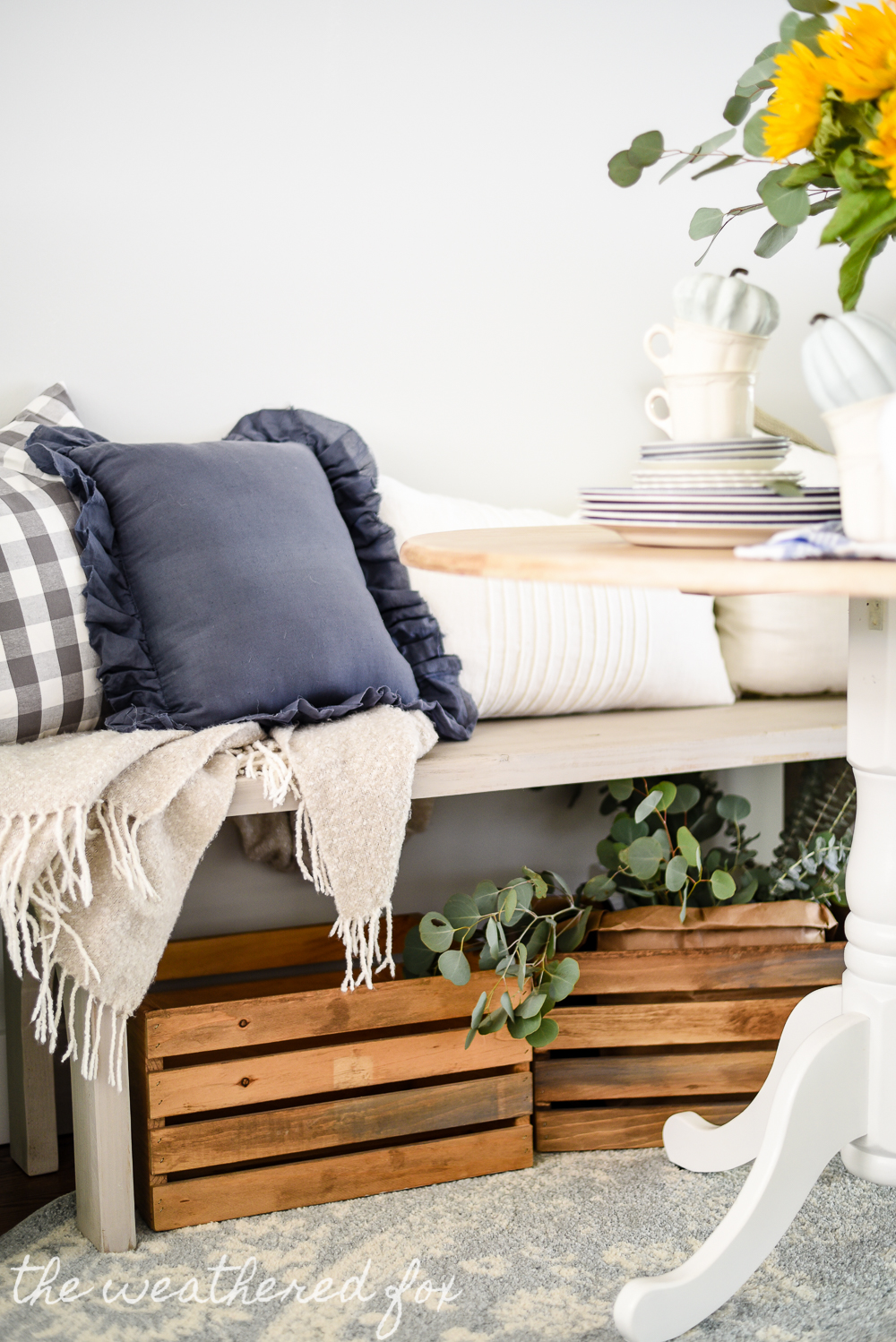 You can actually make this bench yourself. It cost me less than $20. You can read all about how to make the bench here.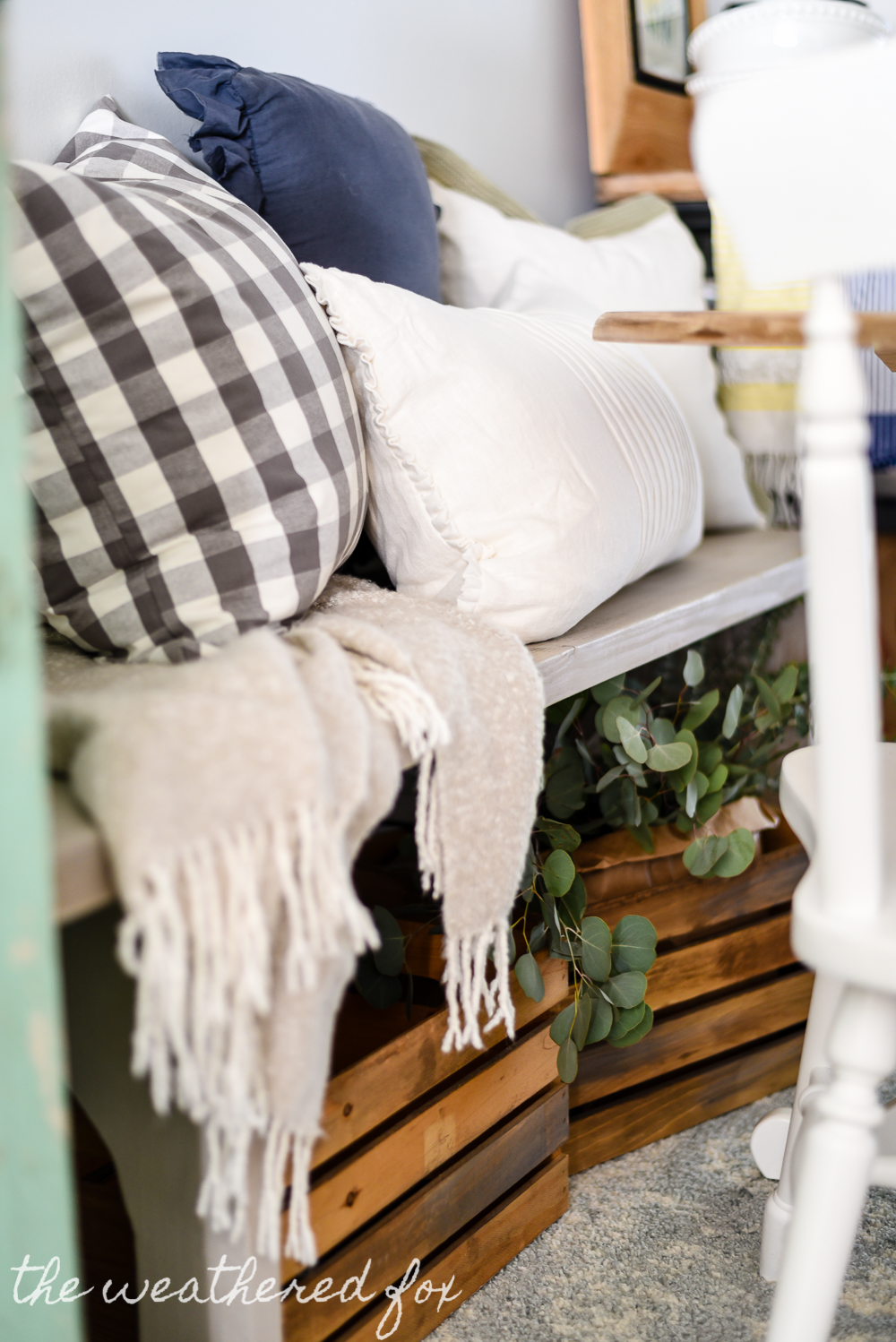 The crates are another DIY. I bought wood crates from Joann Fabrics and stained them to give them a bit more of a farmhouse vibe.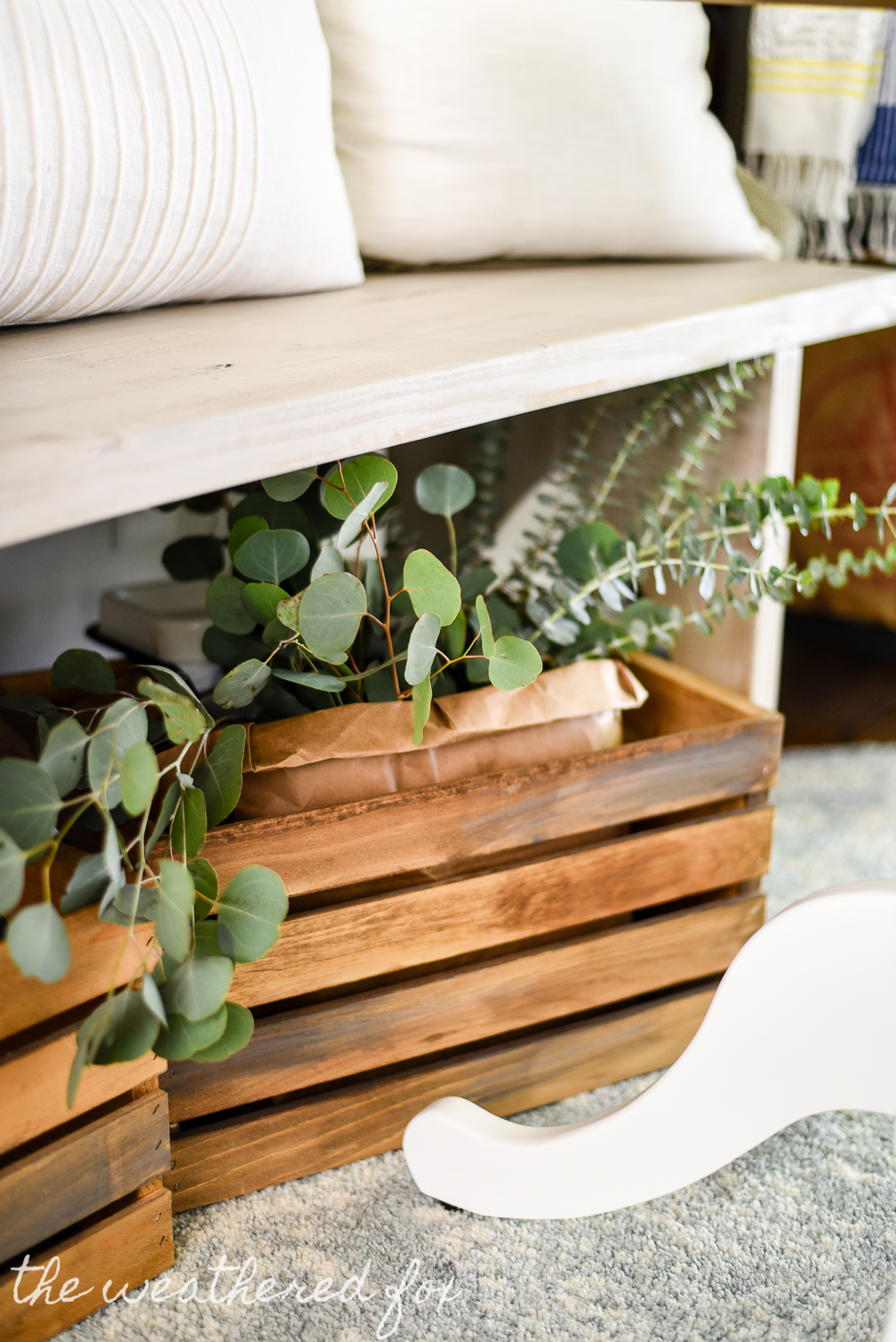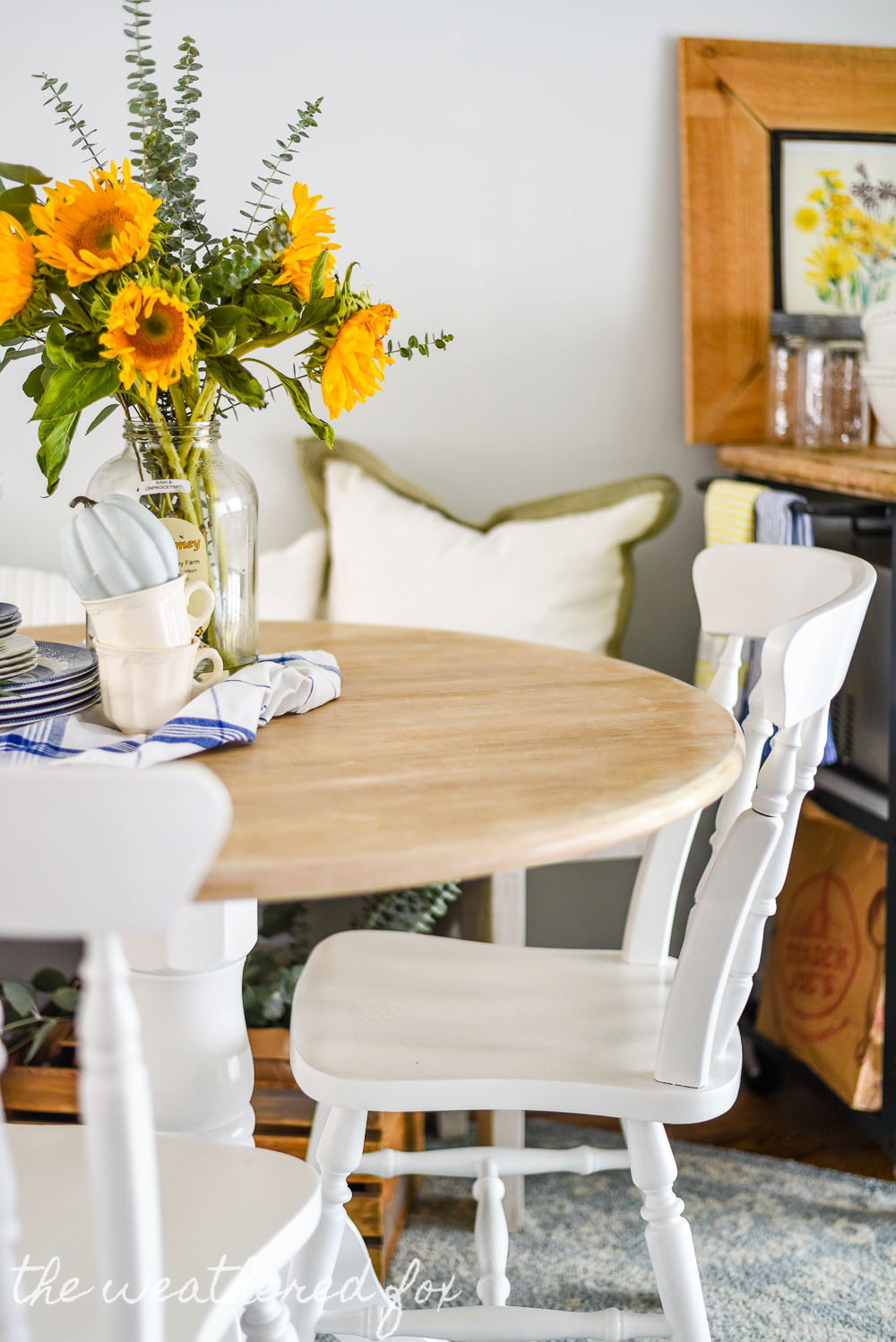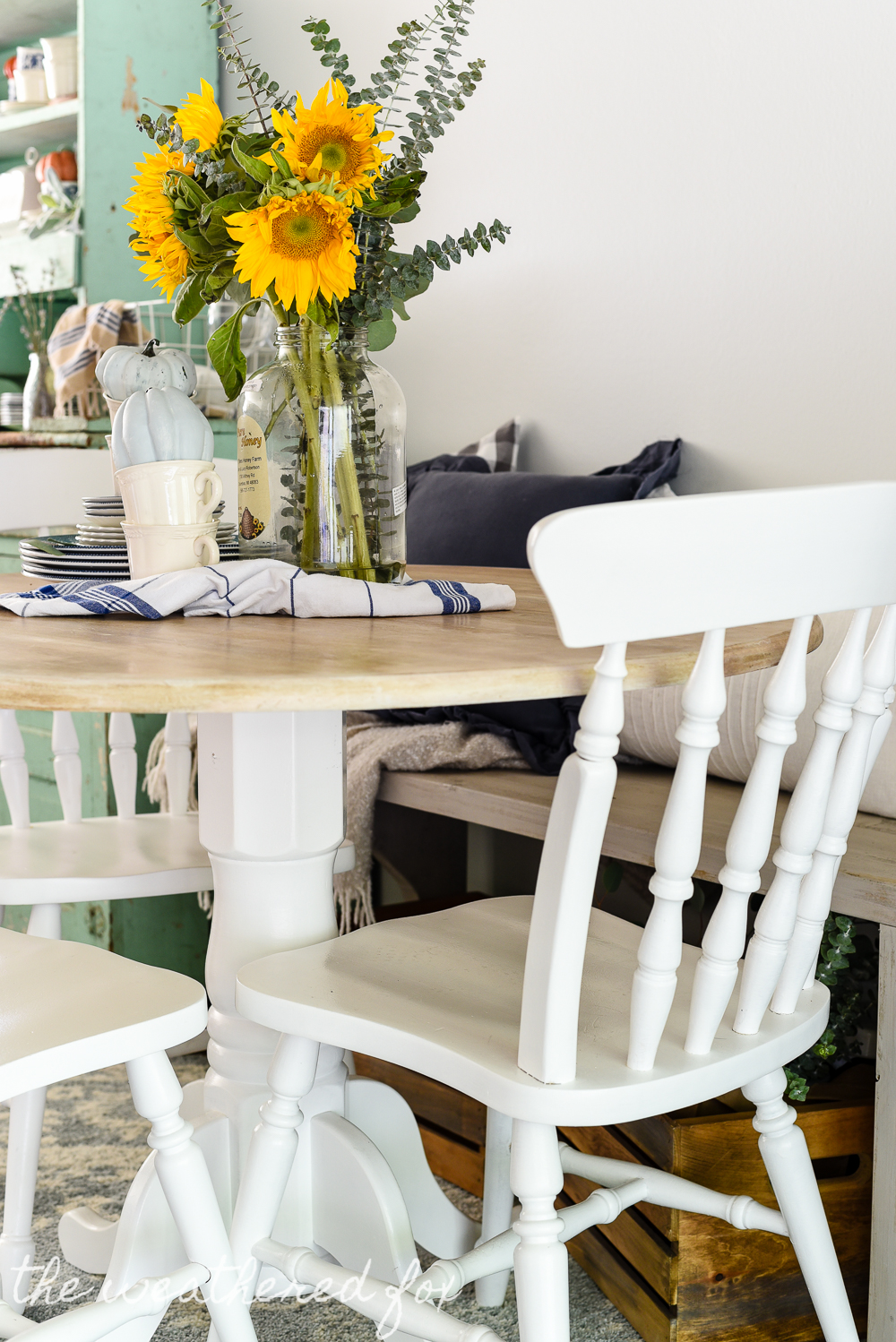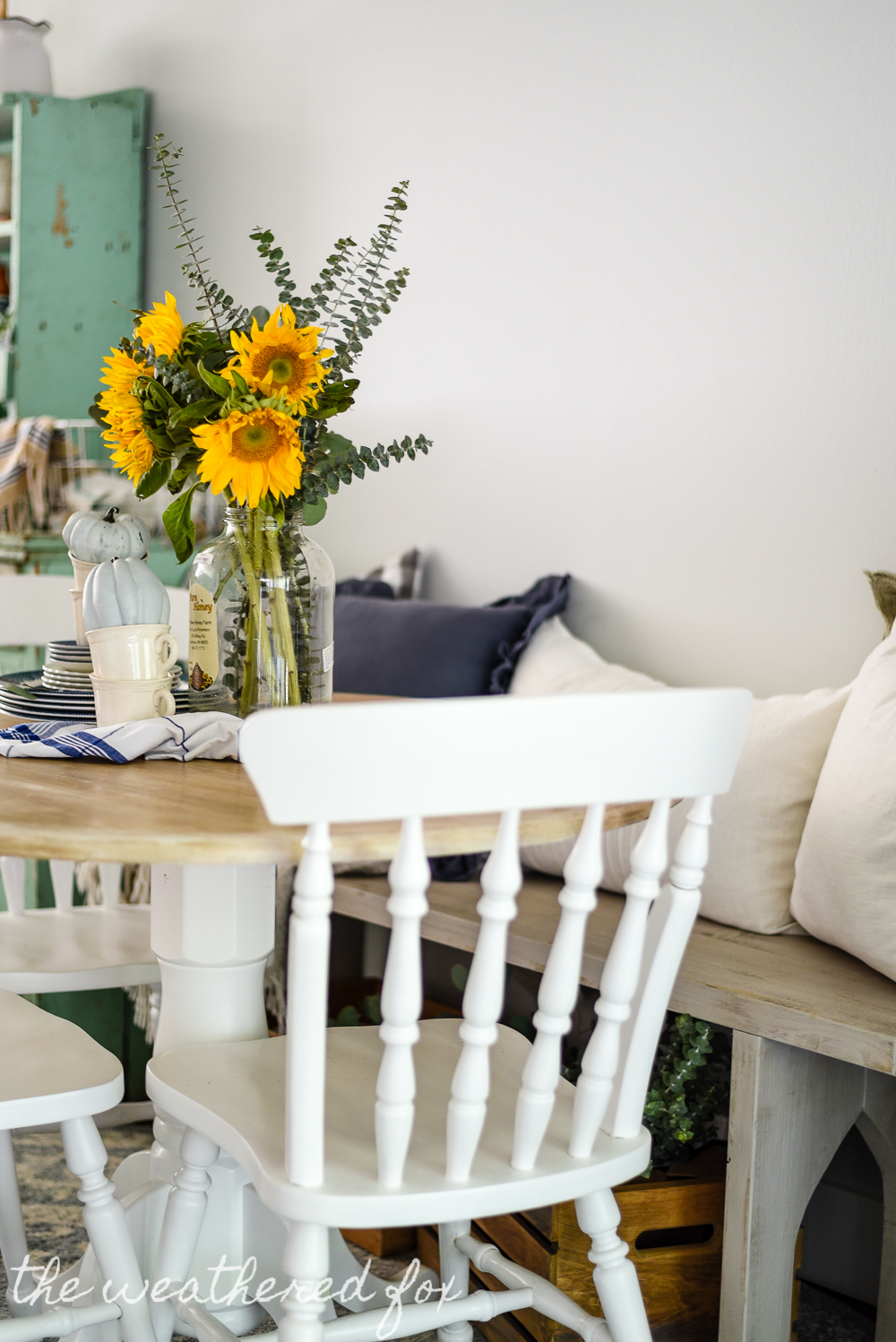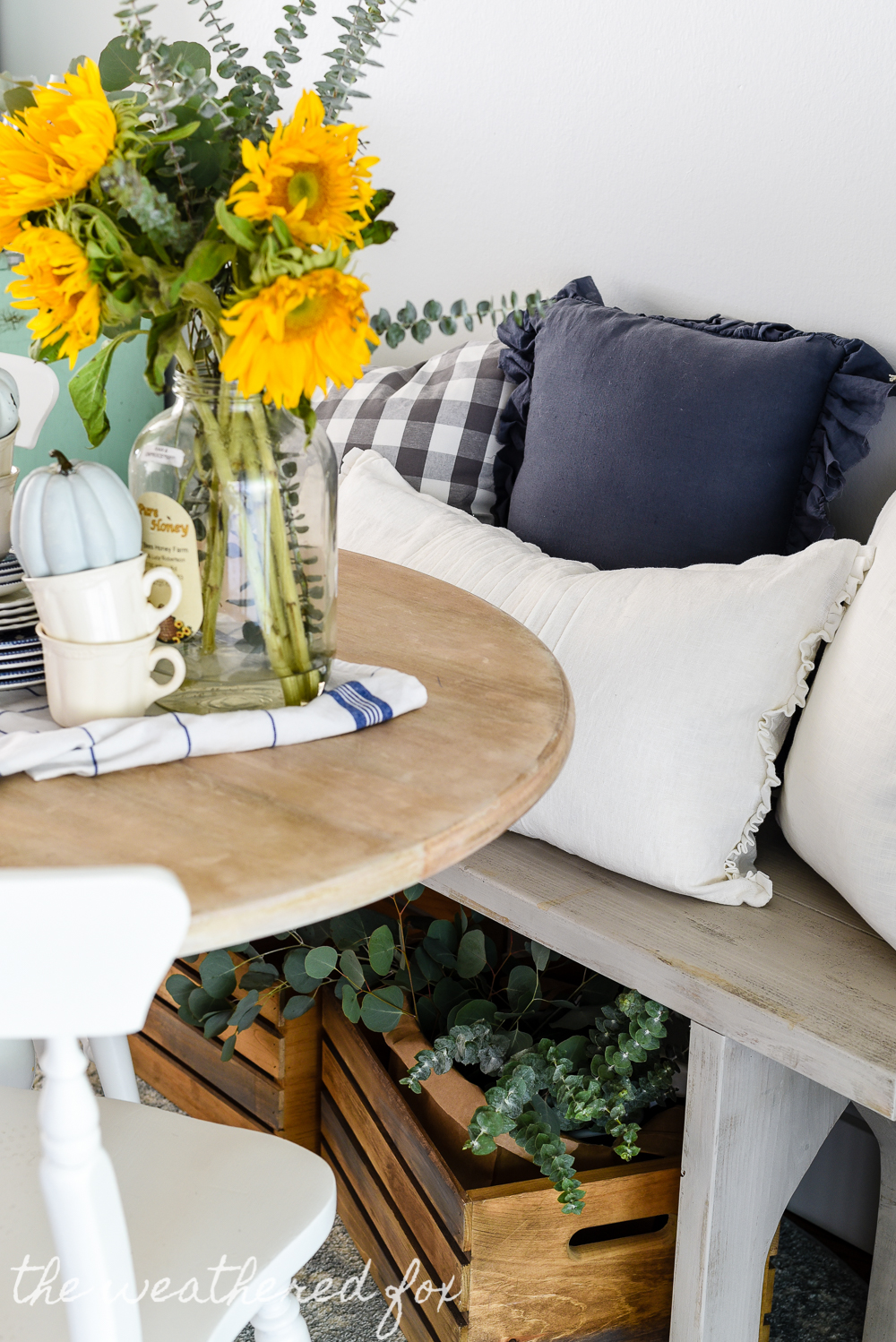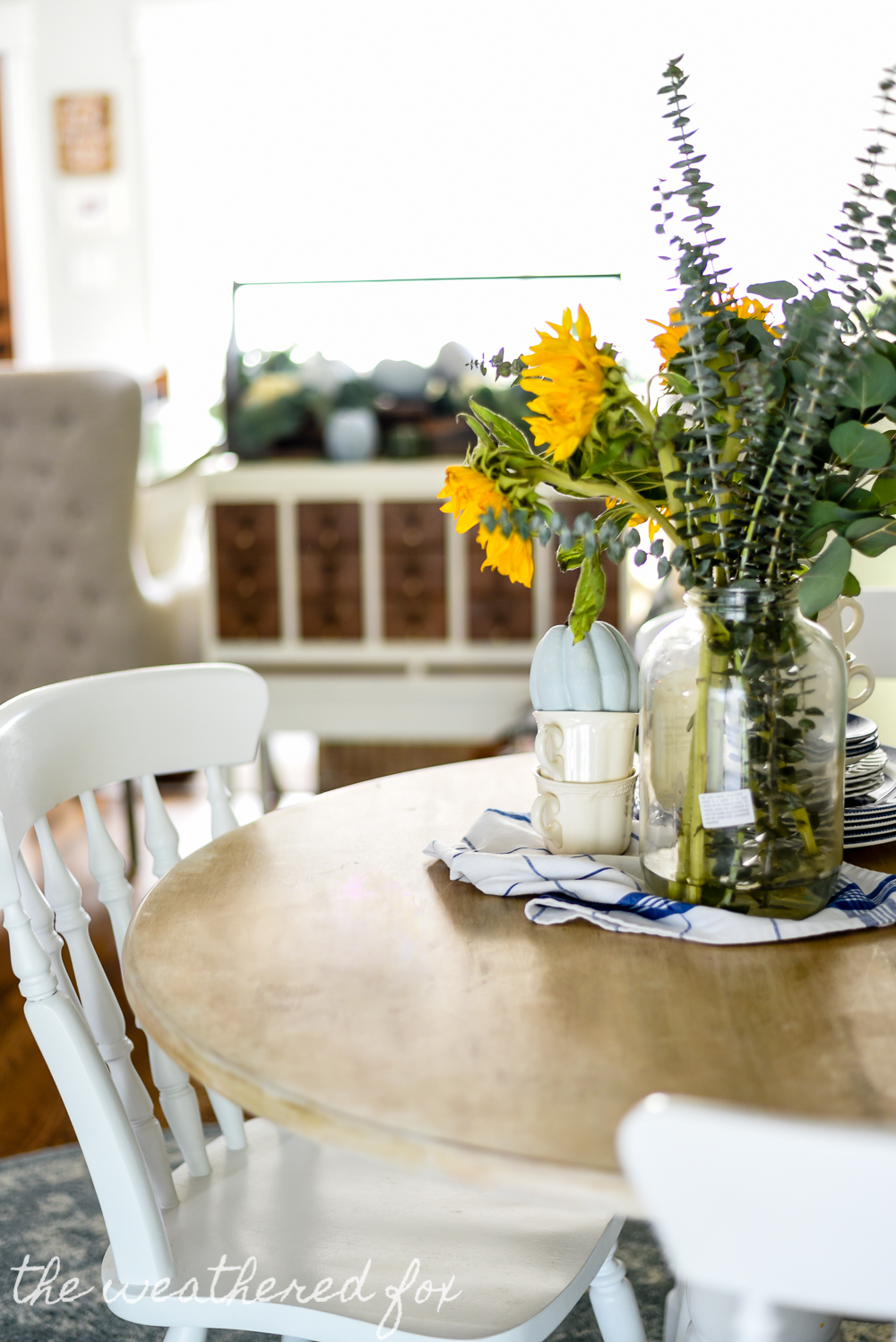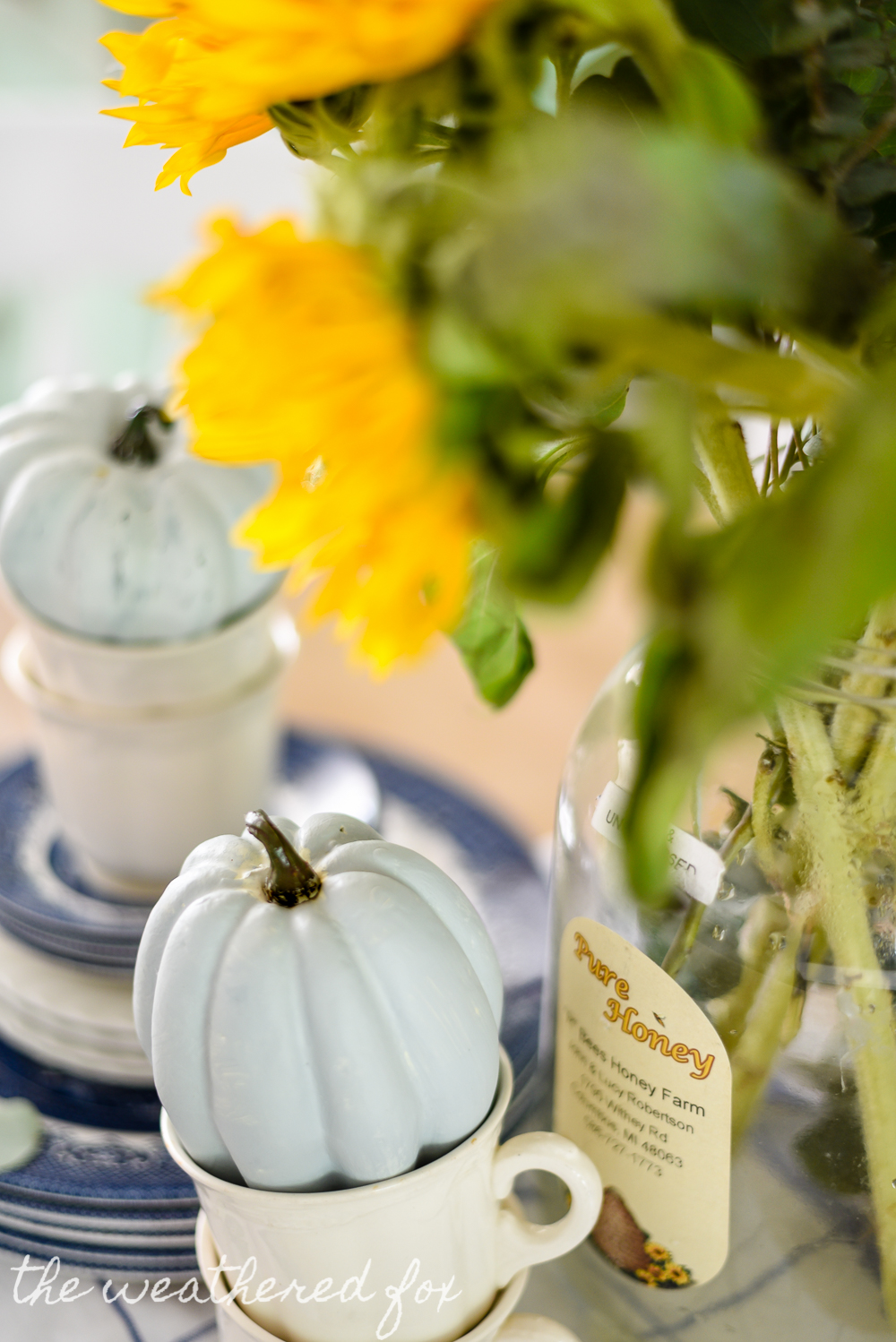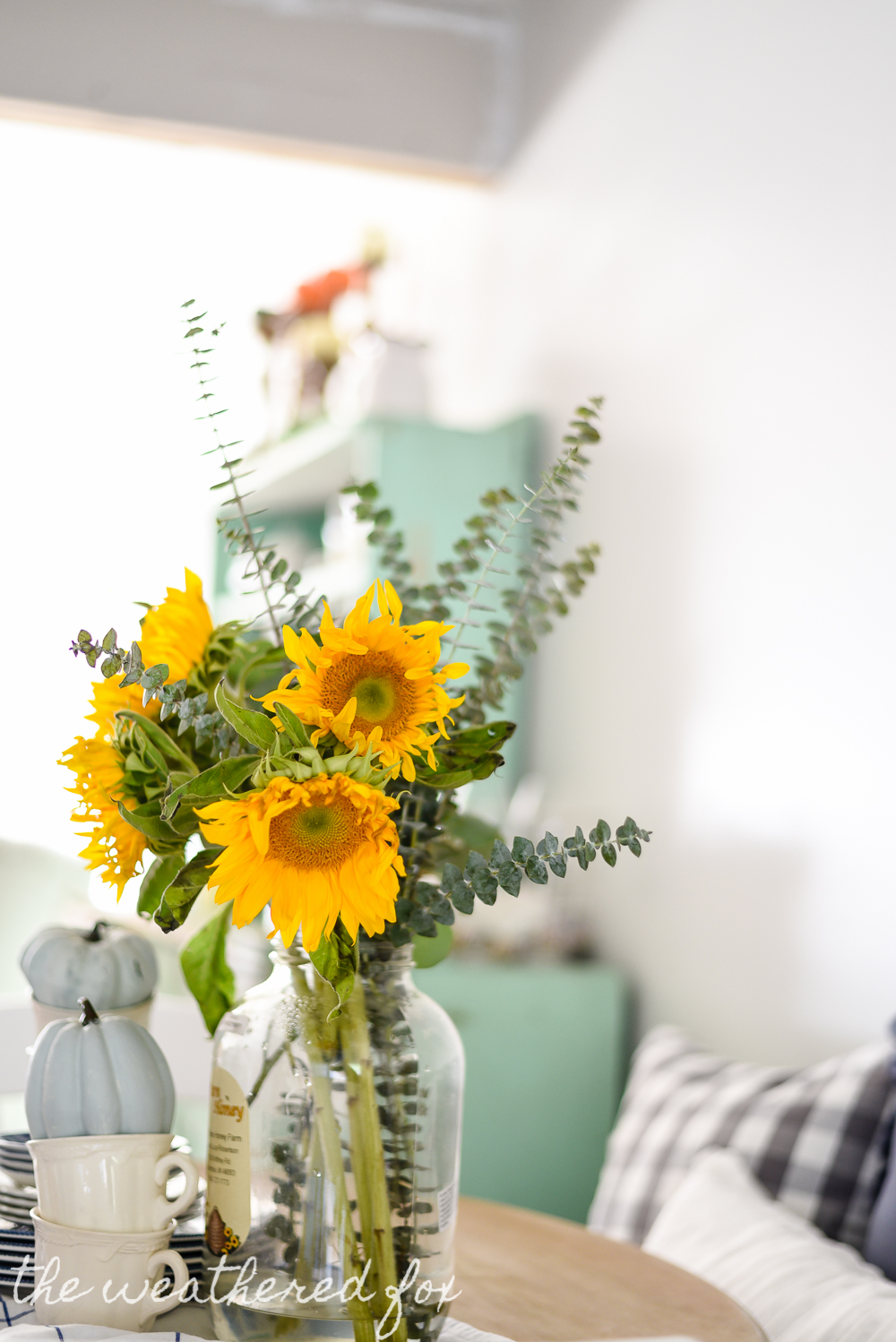 I hope you had fun touring our little home for the Fall. Don't forget to come on back for more inspiration.  I'll be sharing the kitchen and master bedroom in Part Two next week!