DIY Wood Frames

I'm here showing you how to make easy and inexpensive DIY wood frames! This is part 5 of our farmhouse master bedroom makeover! If you're new here, you'll want to stop by to check out my other posts:
My Farmhouse bedroom makeover plan
My inexpensive Farmhouse Bedroom Decor finds
How I painted my thrifted upholstered headboard
How I made no sew Euro Shams for under $10
I have found a way to make a huge impact in your home for a low impact on your budget! These wood frames cost me $4 to make. Now, some of the materials I had already, but even if you buy the materials, they're still crazy cheap for such a large wood frame!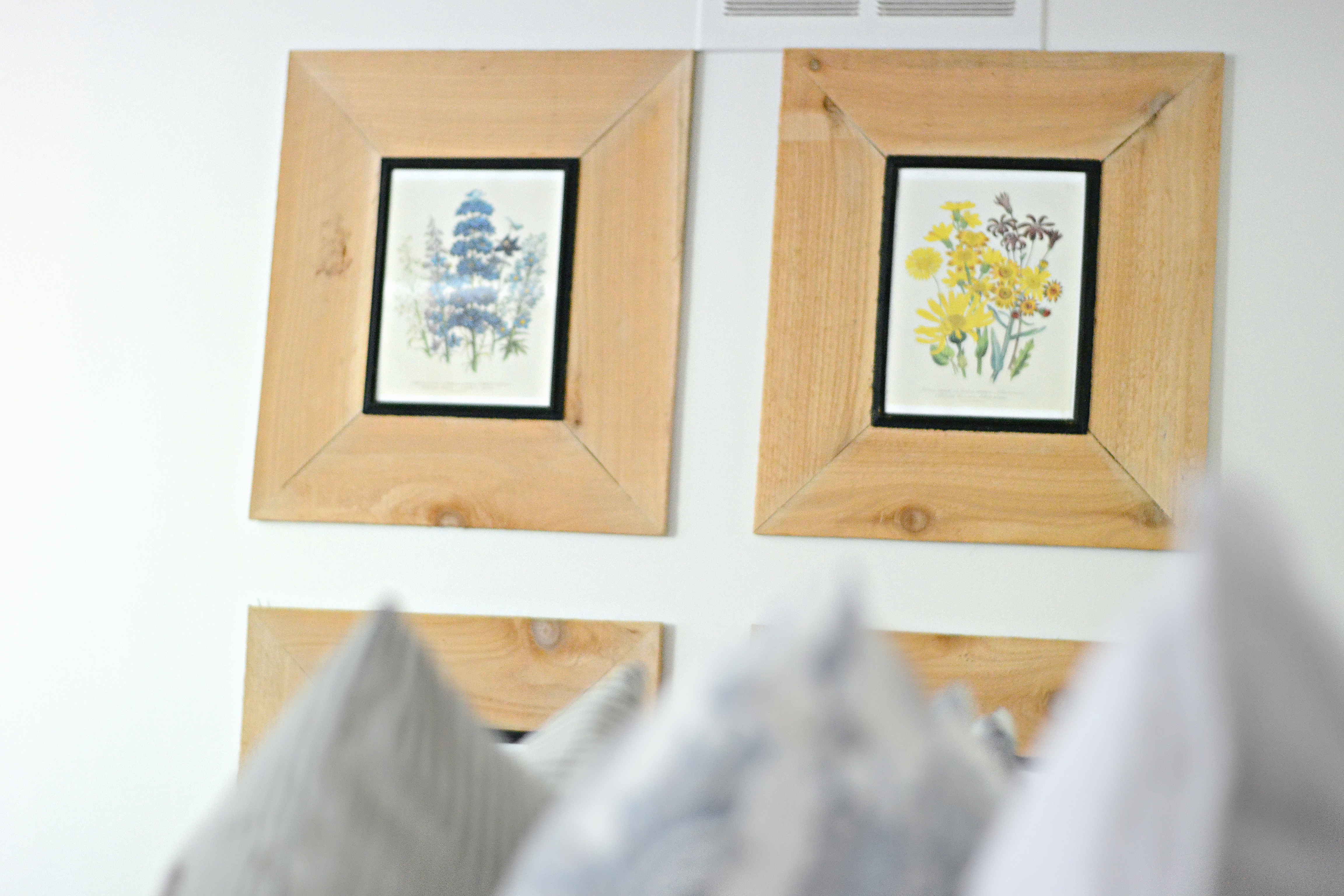 How to Make a DIY Wood Frame
(This post contains affiliate links. This means I get commissions for purchases made through links in this post.)
Here are the materials you'll need for this project:
1 picture frame ( I used an 8×10 from Dollar Tree)
How to make a wood frame:
1)  Measure your frame from the inside edges to know how long to make your wood pieces.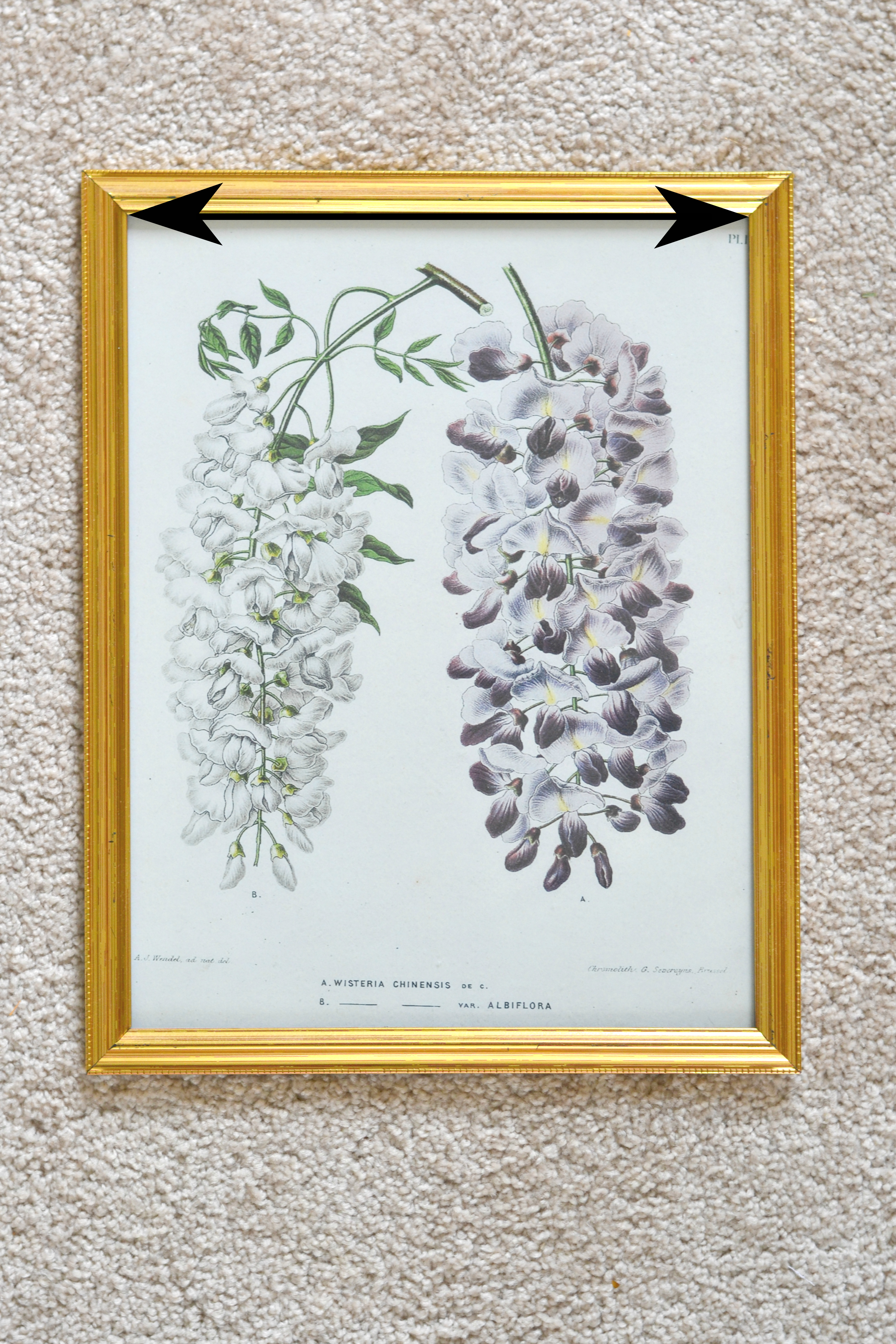 2) Cut one side of your wood at a 45 degree angle
3) Use the measurement you found to mark the shorter side of the board, and cut the other side at a 45 degree angle as well.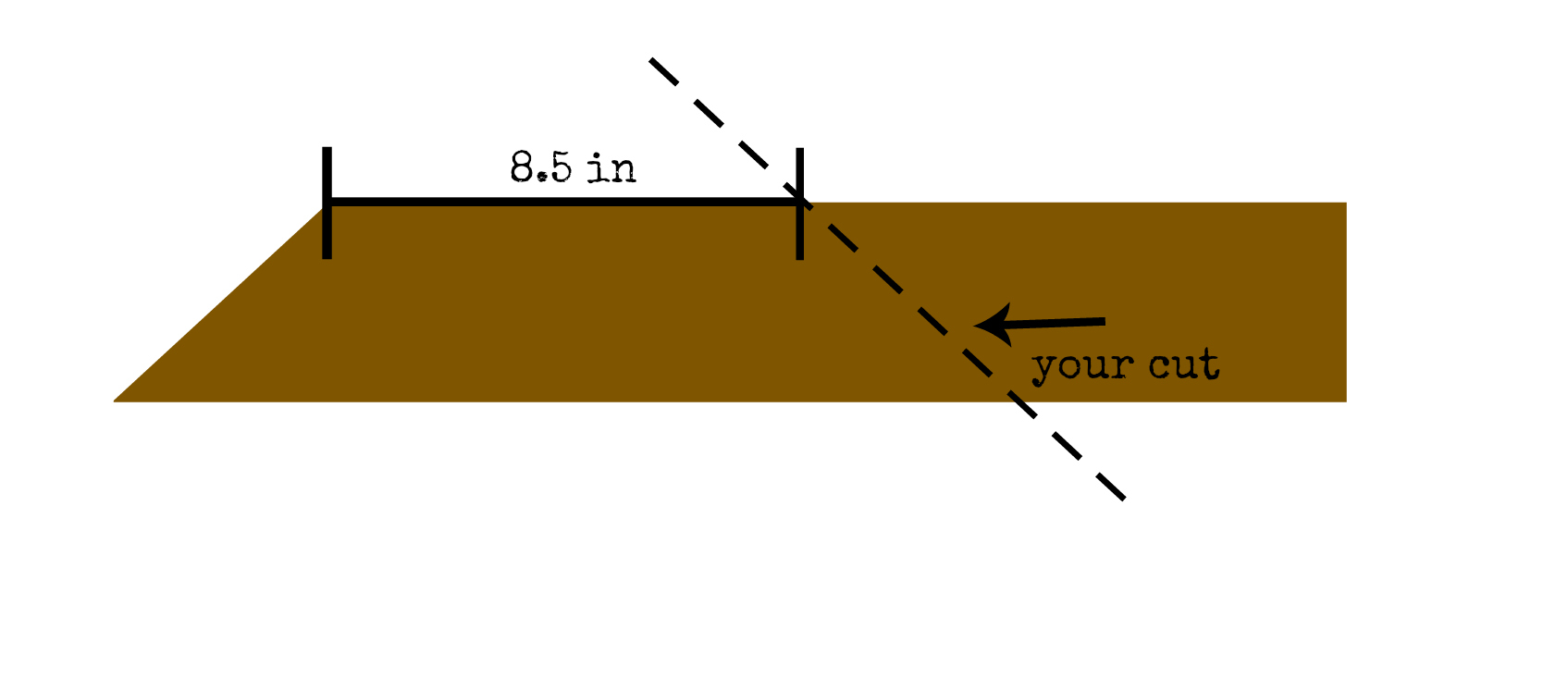 Repeat these steps for all 4 sides.
4) Put your pieces together and glue the edges using your liquid nails or wood glue.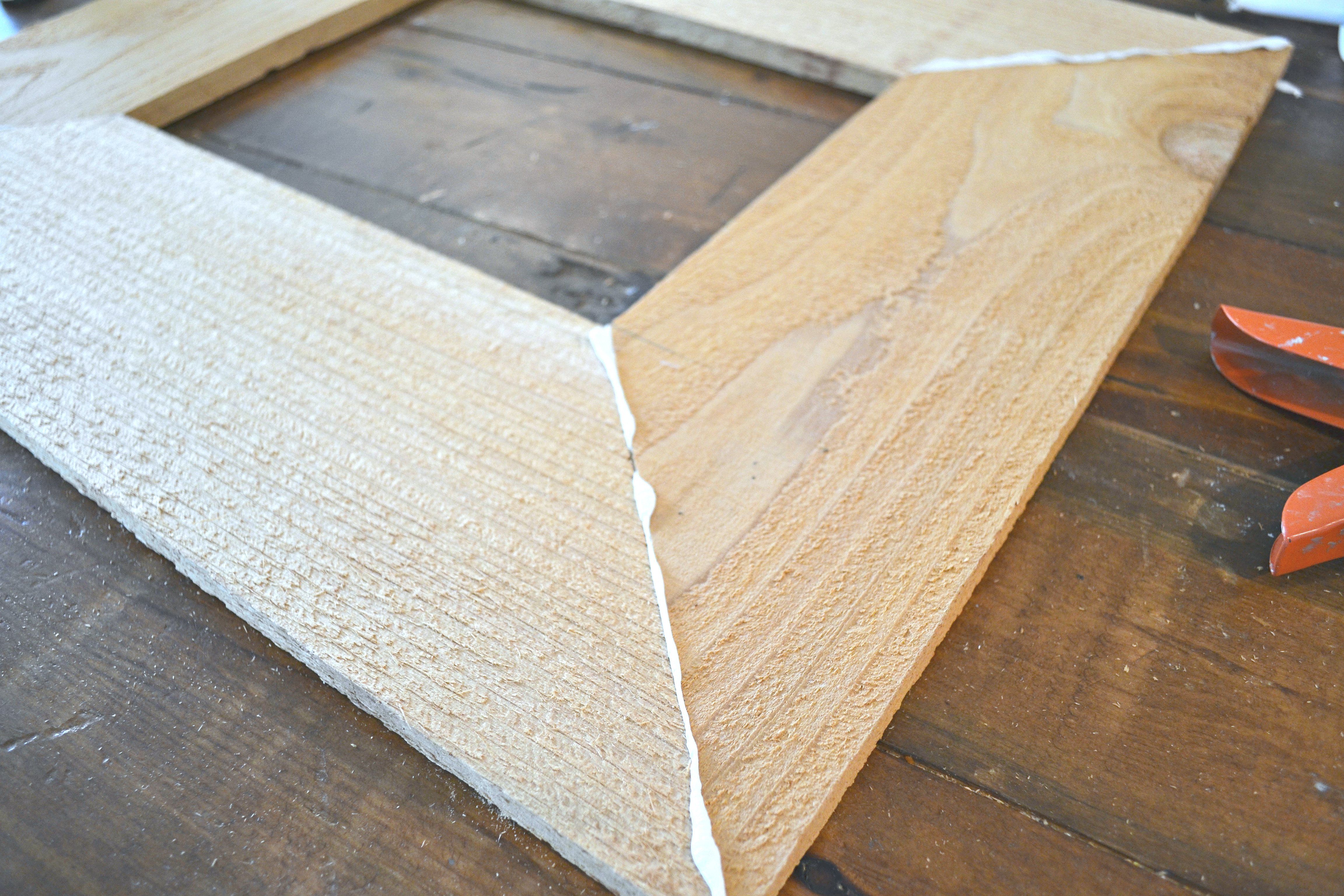 5) Staple the pieces together to help keep them together while they dry. wipe off excess glue.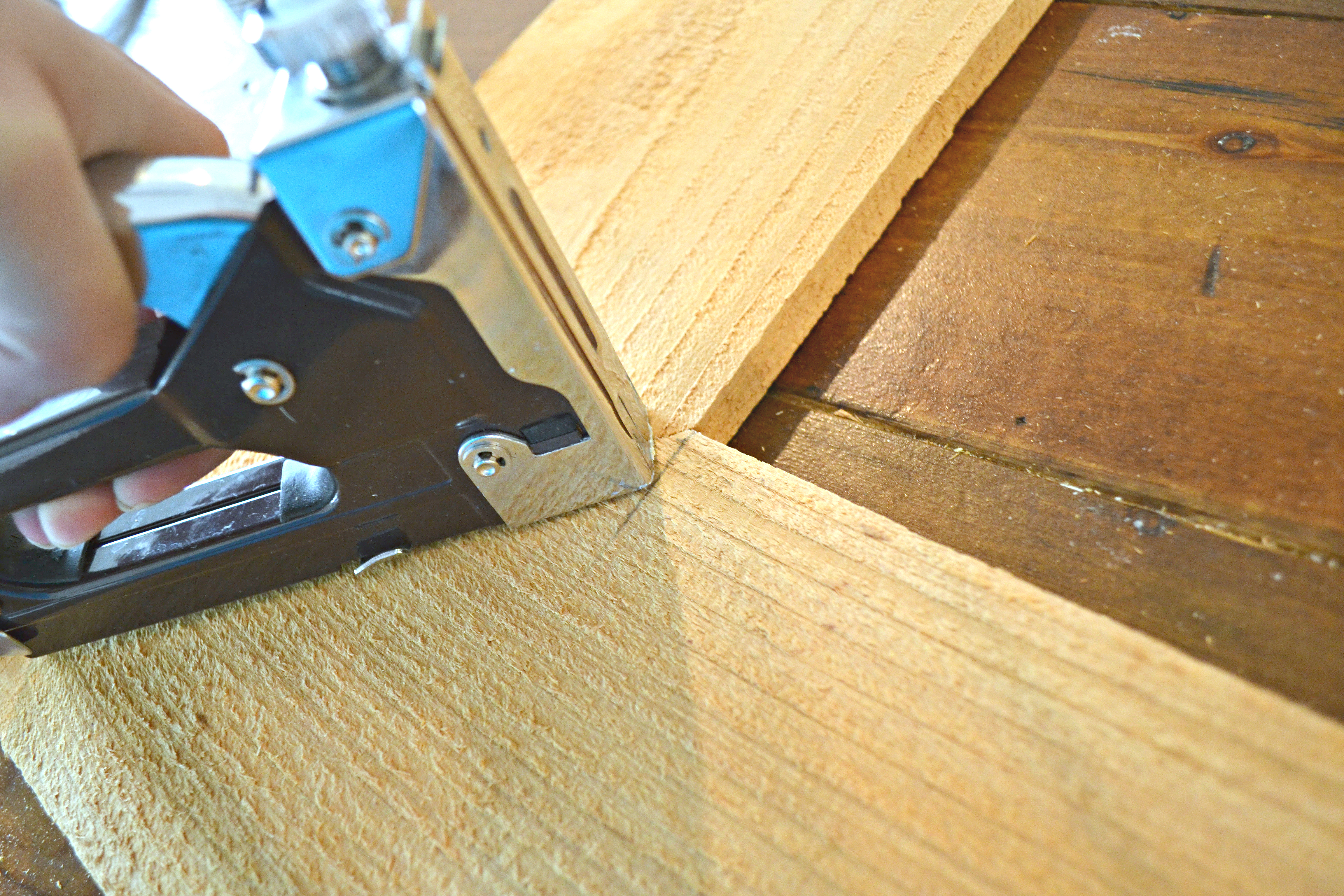 6) Add glue to your frame and place your frame in the center of your new frame. Wipe off excess glue.
7) After the glue dries, feel free to paint the smaller frame to your liking. I painted mine first, then went back and painted it again to cover up the glue where the frames meet.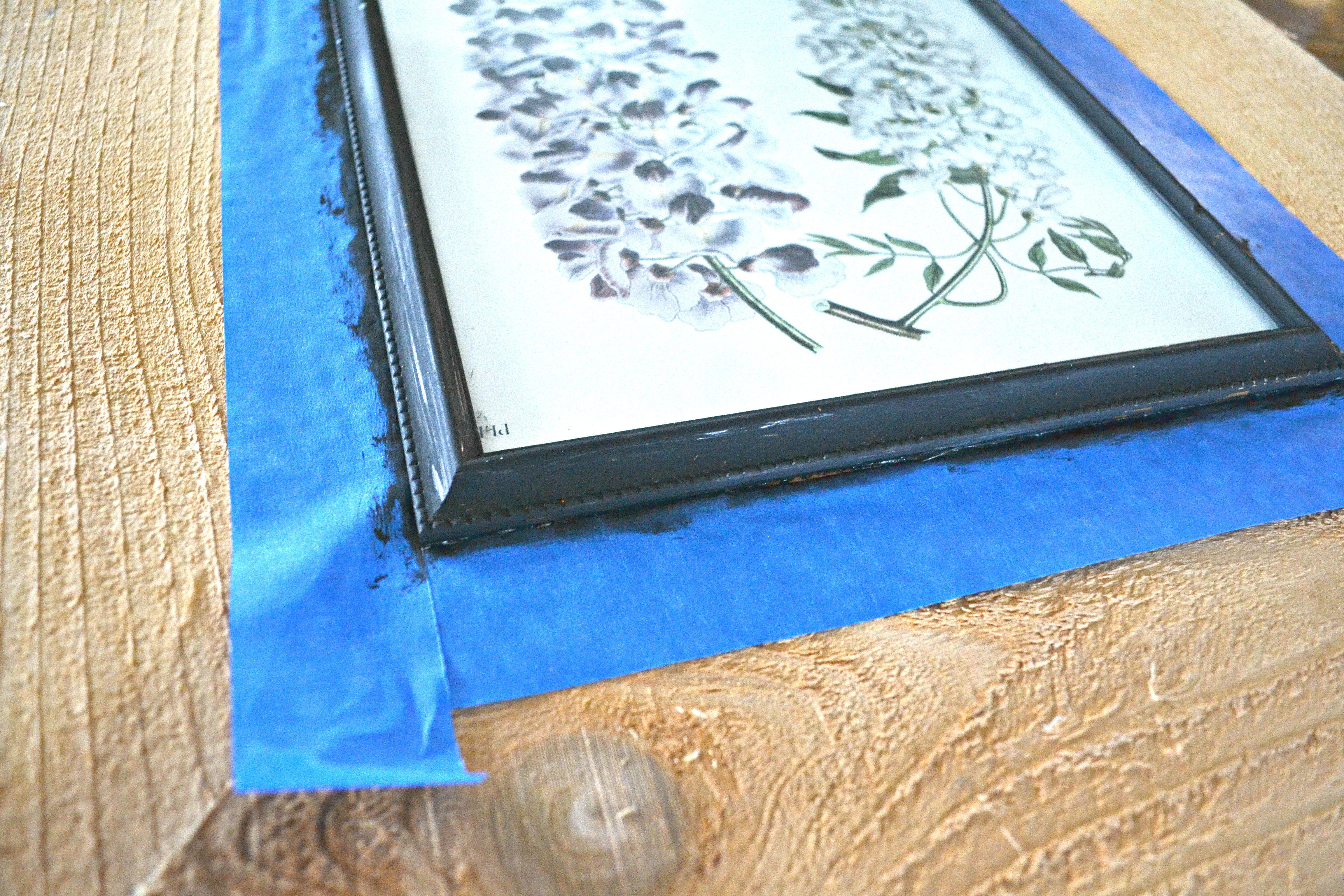 And that's it!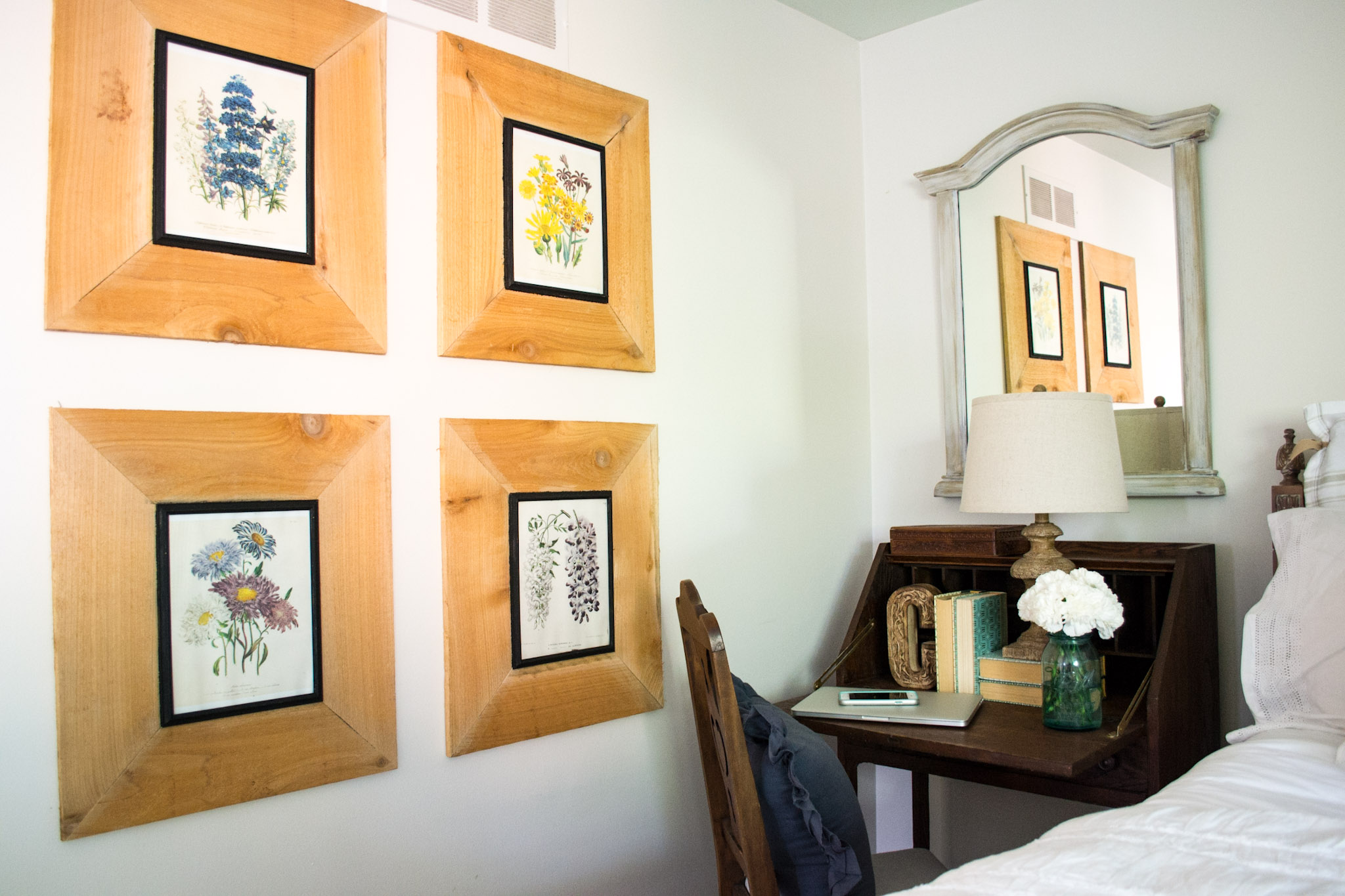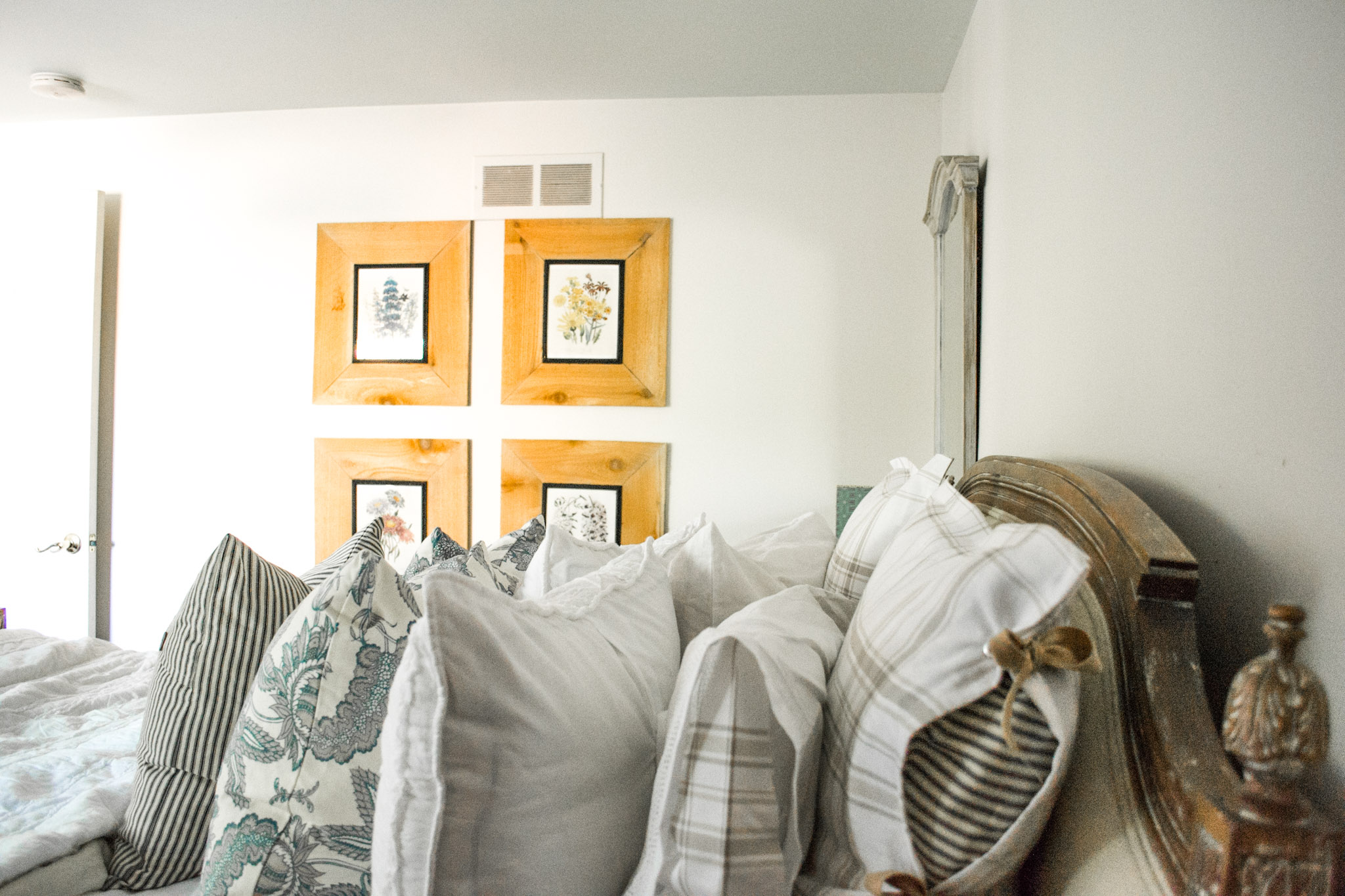 A dollar store frame and a cedar fence picket make a gorgeous wood frame!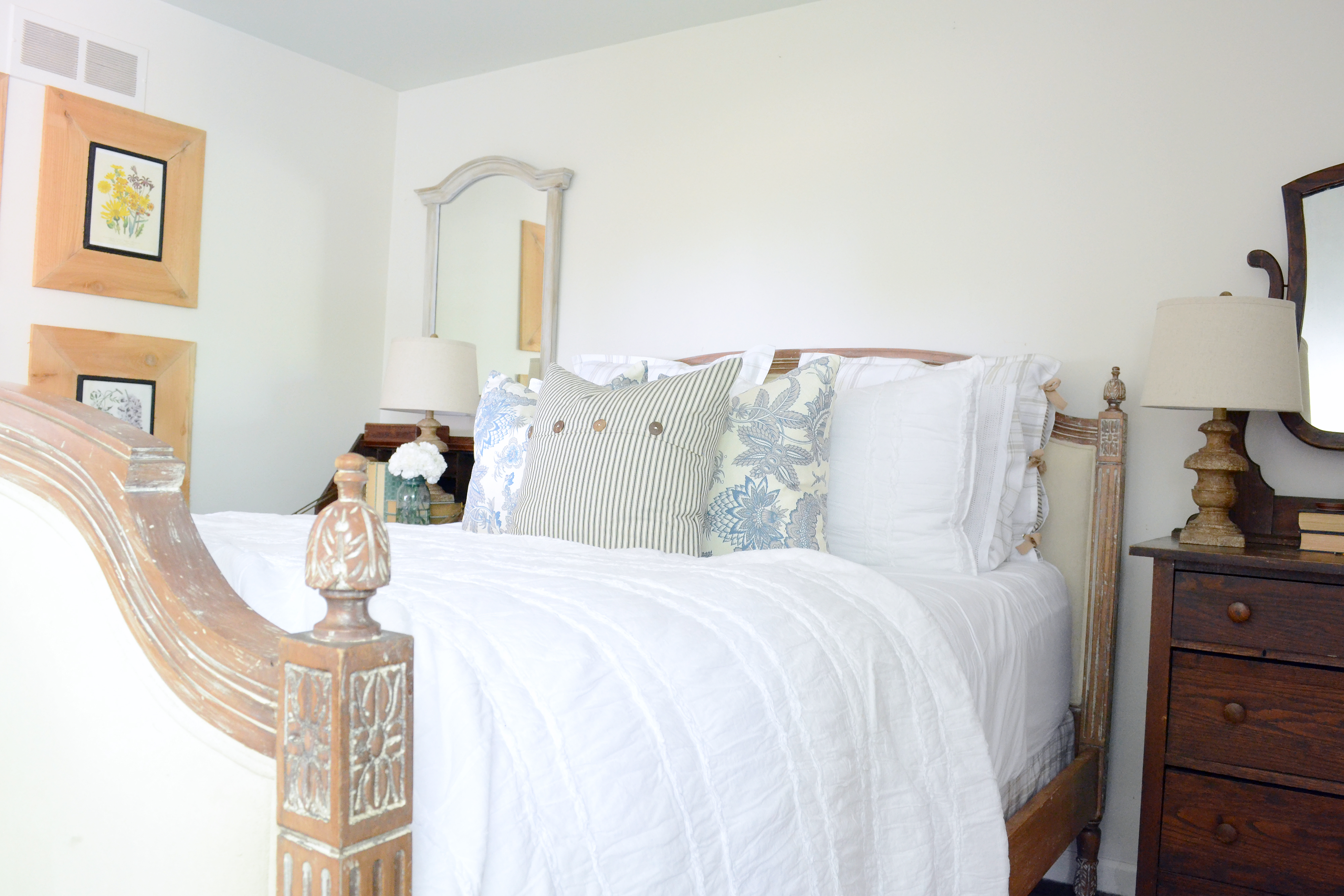 I made 4 of these and they now live in my bedroom.
Don't forget to check out the rest of my Farmhouse Bedroom series:
My Farmhouse bedroom makeover plan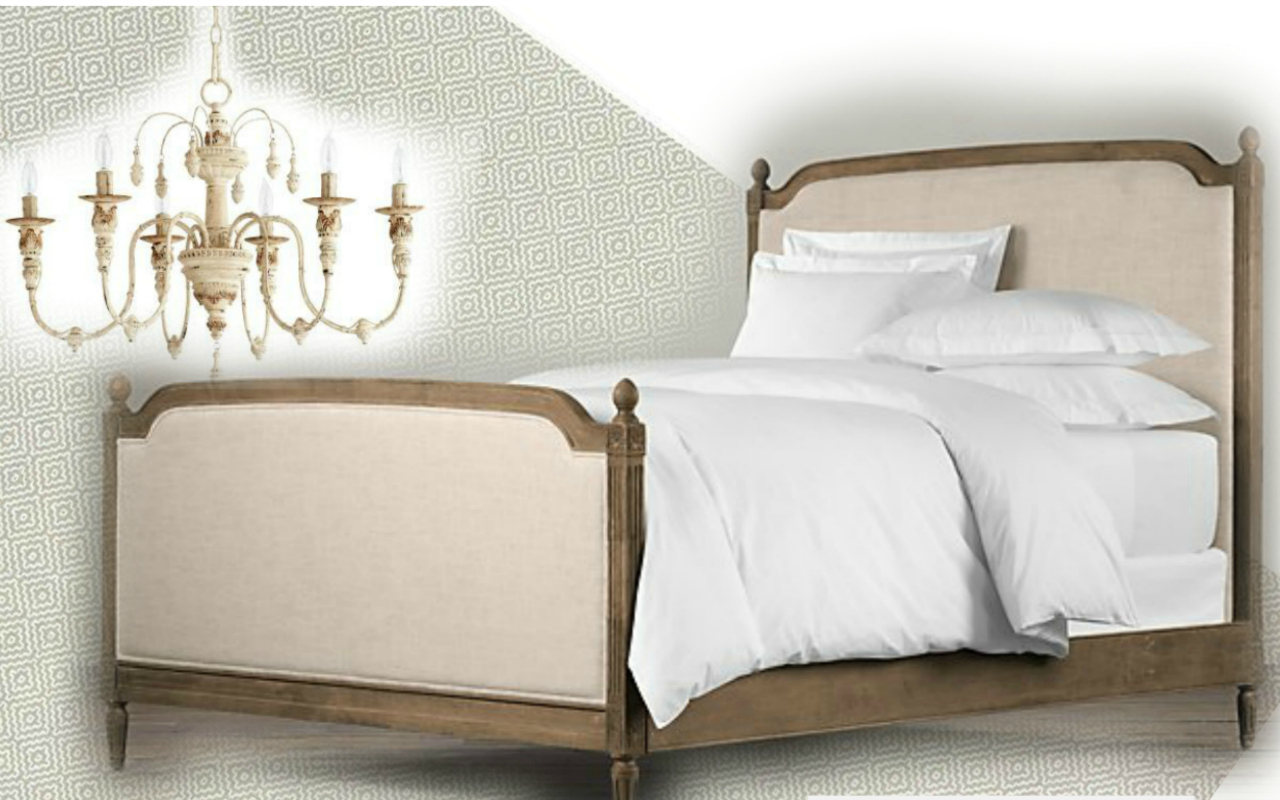 My inexpensive Farmhouse Bedroom Decor finds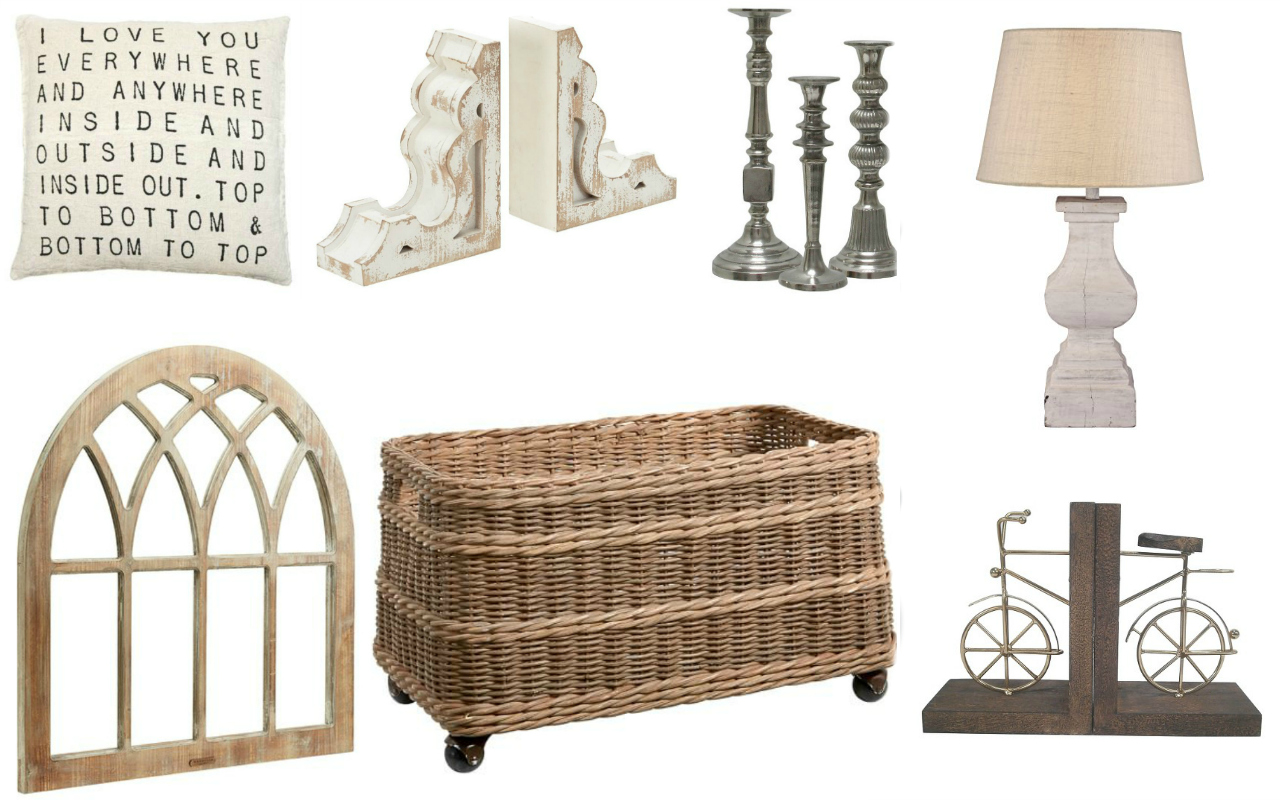 How I painted my thrifted upholstered headboard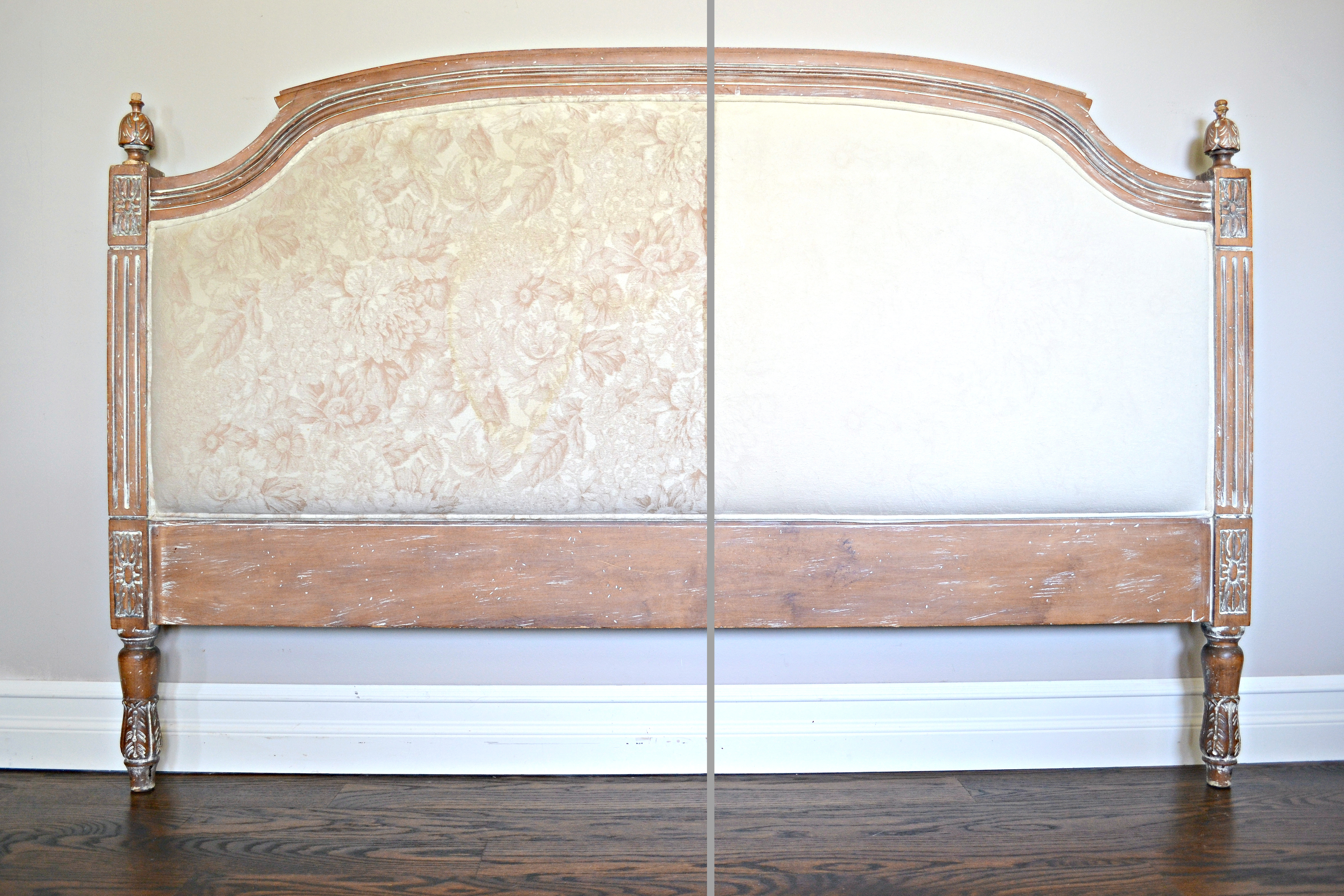 How I made no sew Euro Shams for under $10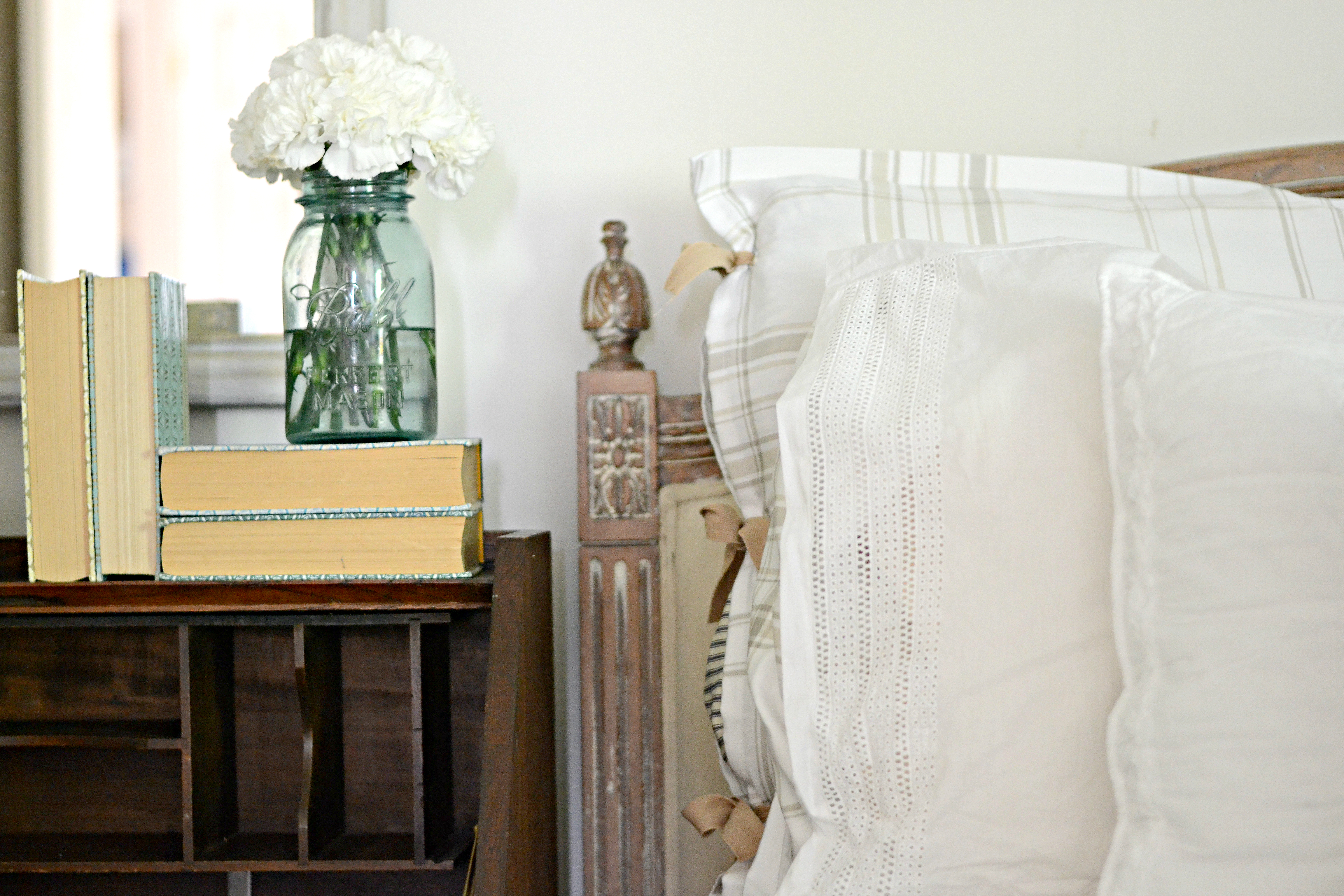 And if you like farmhouse bedrooms, check out these bedroom makeovers: