Hi everyone.  Michelle from Michelle James Designs here.  Today I am going to show you an easy way to create an upcycled DIY farmhouse vase using an oil and vinegar bottle set.

DIY Farmhouse Vase
Supplies Needed:
(This post contains affiliate links. This means I get commissions for purchases made through links in this post.)
Oil & Vinegar Set – I got mine from a friend but there are some really cute options on Amazon and I saw one just like mine too.
Silhouette Cameo Cutting Machine
Rustoleum Flat Black Spray Paint/Primer
HomeRight Spray Shelter – optional but very convenient!
Step 1:
Make sure the bottles are empty and cleaned out.  I got mine from a friend but they had been in my garage for a little while.  I gave them a good bath and removed the tops.   This is what they looked like before I started.  They come in a great metal stand and I have one more set I can work with.  I think I see some dish soap and hand soap bottles in my future.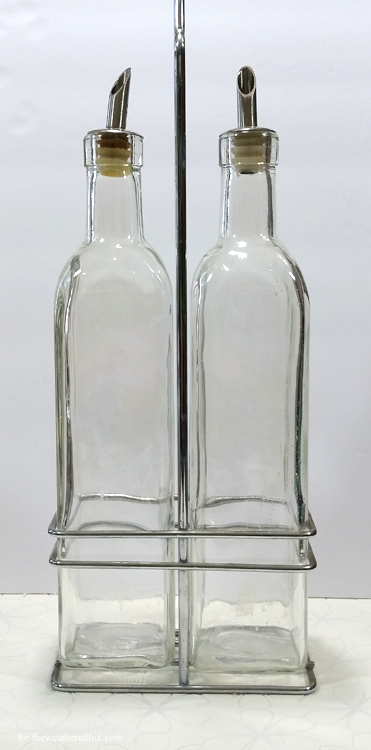 Step 2:
Create your stencil.  I love to create stencils (and many other things) using my Silhouette Cameo machine and I do it all of the time.  Check out my sofa table and these coordinates pillows.  Both were made with stencils from the Silhouette.
The Bernard MT Condensed Regular is on of my "go to" fonts.  It has a nice farmhouse style look to it and I use it quite a bit for signs and stencils.
By measuring the space on the bottles I can get a good custom fit using the grid from the Silhouette software.
The Silhouette allows me to use any True Type font from my computer to create designs.  This is the main reason I purchased this machine.  It is now one of the most used tools in my crafting and DIY projects.
Once I had the design finished I cut it out using the vinyl.  It doesn't matter what color because it is just the stencil.
Step 3:
Place the vinyl stencils onto the bottles.   I wanted them to be above the metal holder so I placed them toward the top of the bottle.  Make sure all of the edges of the lettering are flat so none of the Etching cream is allowed under the stencil.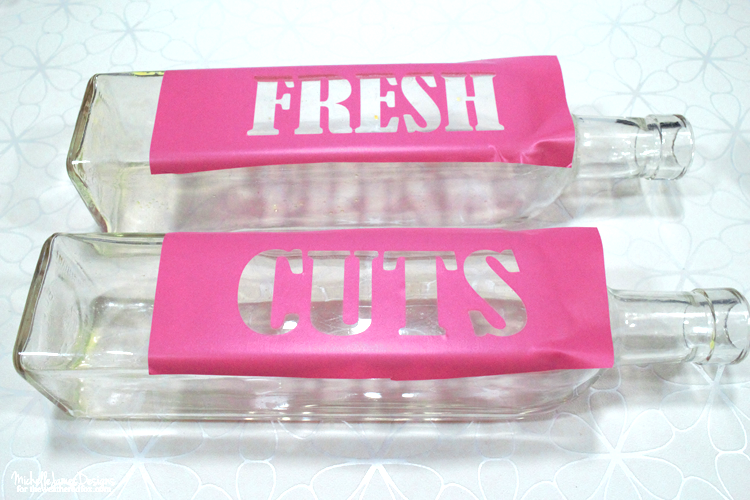 Step 4:
Apply the Etching cream using a small paint brush over the letters.  Let is sit on the glass for about 5 – 8 minutes then wash it off.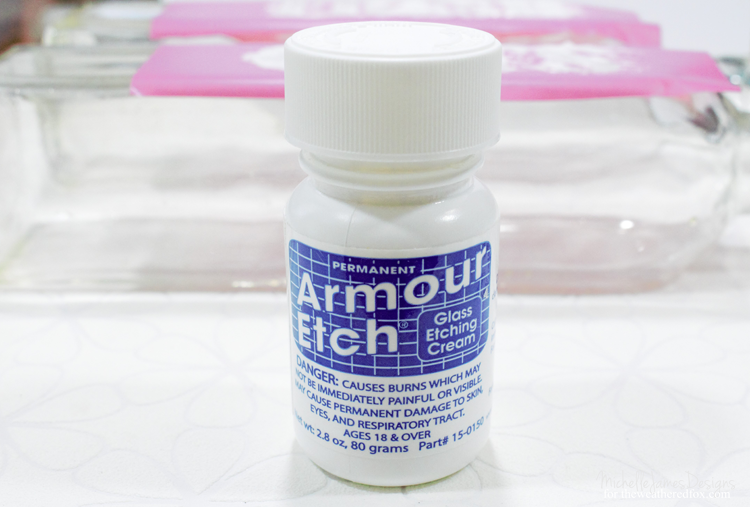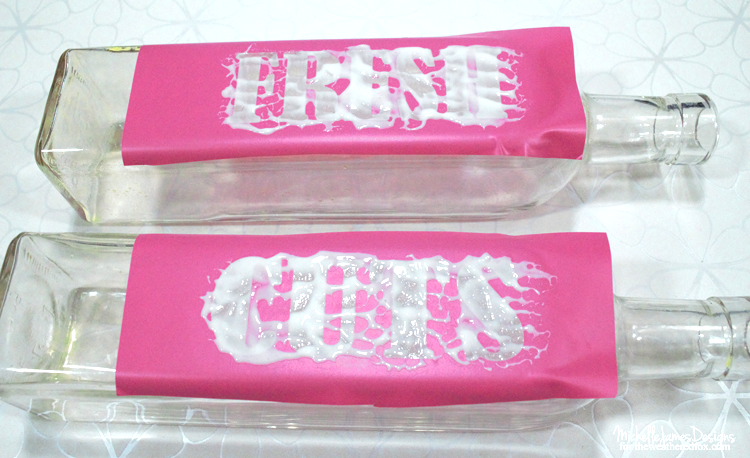 This is what it looks like.  It is a subtle etched glass look and I love it.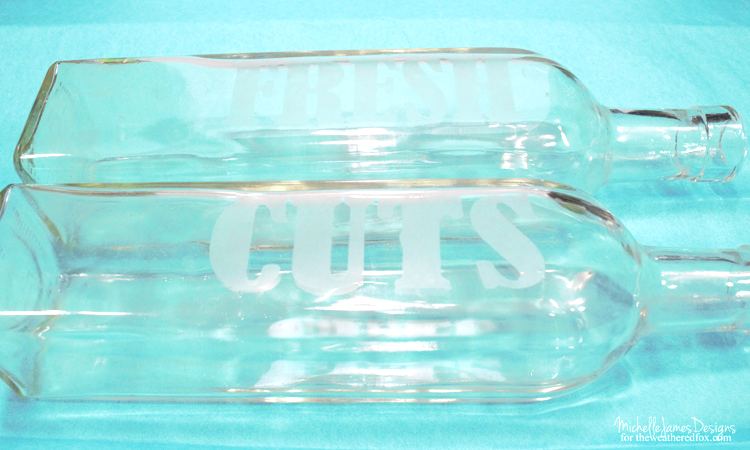 Step 5:
The next step is to paint the metal base/stand they sit in.  I set it in my HomeRight Spray Shelter  then using the black paint/primer spray paint,  gave it a couple of coats turning it in between to make sure it was totally covered.
This spray shelter is awesome.  I used it for the first time when I sprayed some old tennis shoes for my tennis shoes flower planter.  It is perfect for these small items.
Before –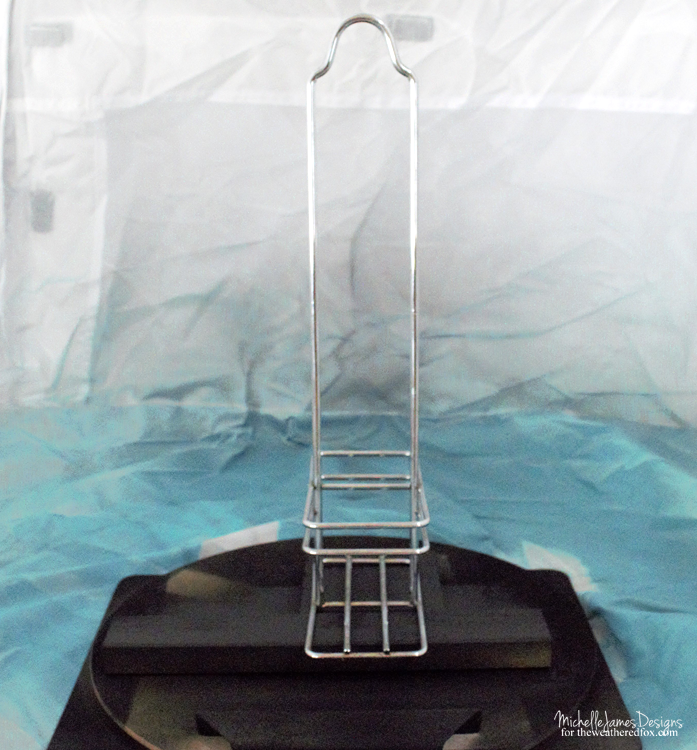 After –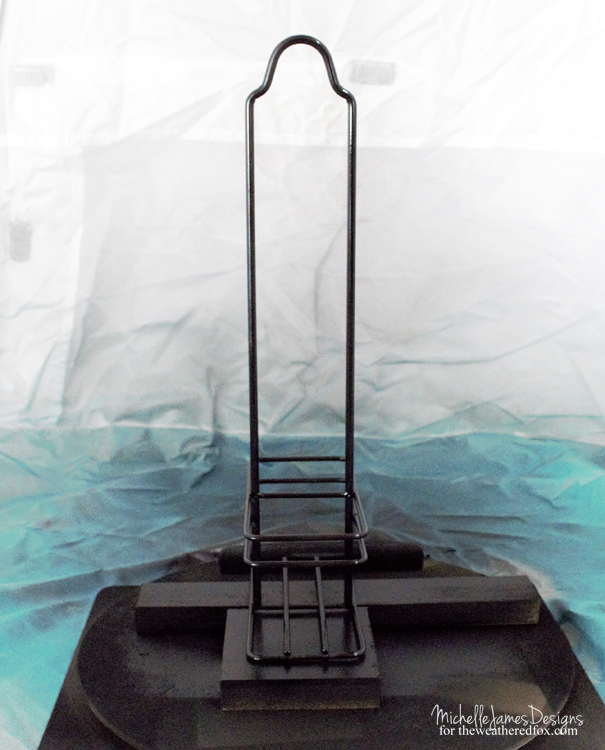 Step 6:
Add some fresh flowers and display proudly!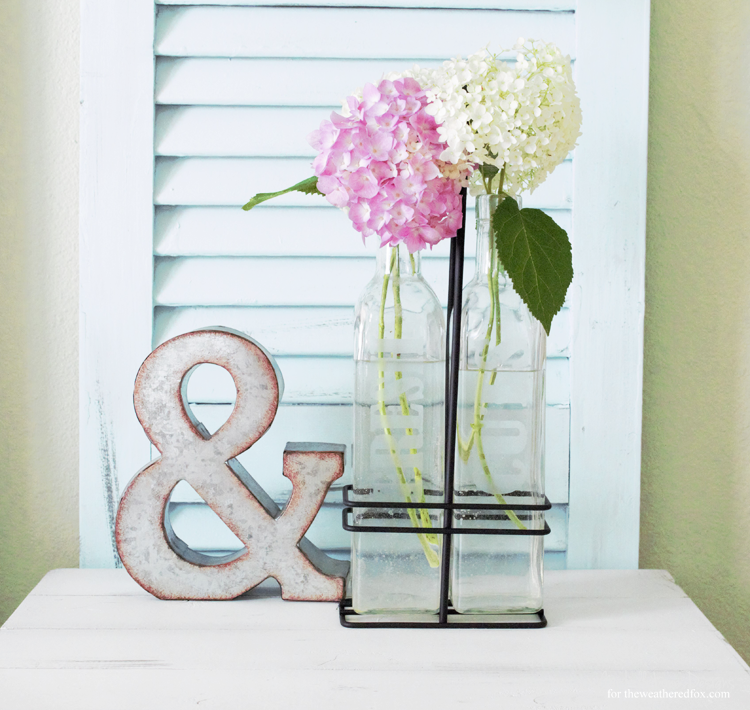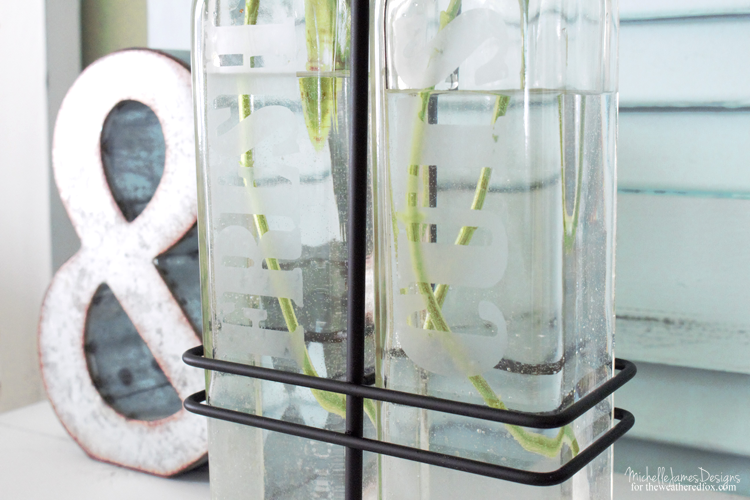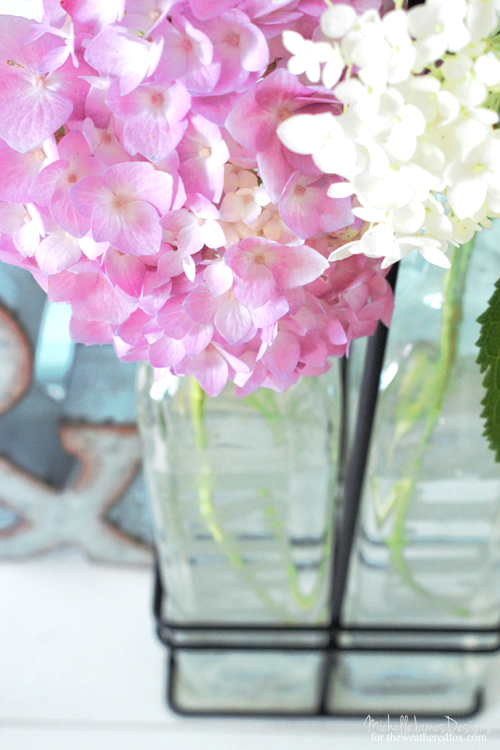 What do you think of my DIY farmhouse vase?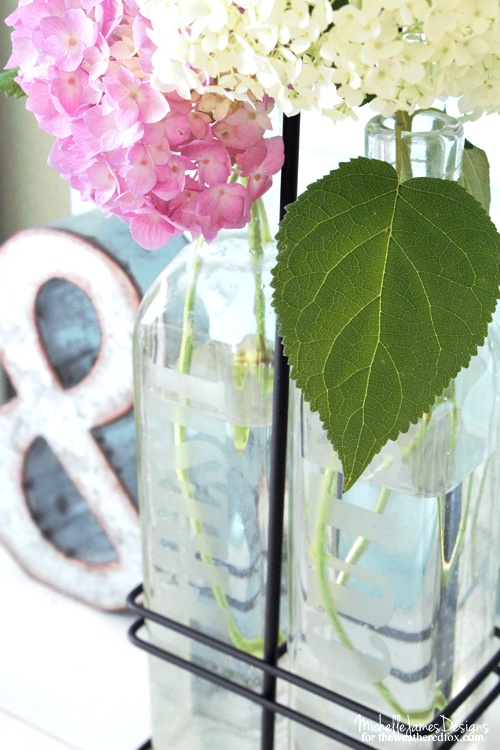 I am really happy with it!
If you like it…don't forget to pin it!

Thanks so much for stopping by!  See you next time,
Michelle

I love to DIY farmhouse decor.  These are some of my favorite farmhouse posts from my blog.  If you like to up-cycle you may like them too.