Hello! Kelly here from North Country Nest to share with you a great summer cocktail recipe that is sure to help you beat the heat.
Every summer, someone in my family seems to come up with a summer drink-of-choice that usually consists of a blend of fruity juices, some sort of hard liquor and a not-so-creative name.
We've had 'The Bonfire' that was coined at my brother's housewarming party around a bonfire (surprising, I know) and The Portland' which was a drink that my mom, aunt, grandma and I had while visiting Portland, Oregon.
This summer, it's 'The Skinny Dip'. I was introduced to this lovely concoction by my sister in law, Kristen. She is the absolute best and I know you're going to want to thank her too once you give this baby a shot. As for the name, my brother coined it and no, I didn't ask how they came up with that one. I'll just assume it's not by experience 😉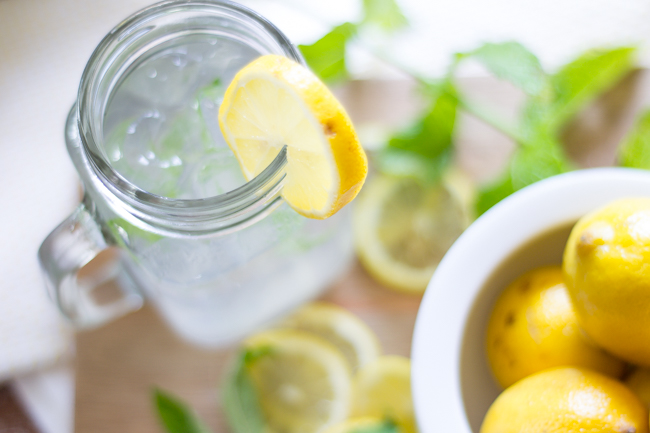 In true recipe-making fashion, I'm making one small change – which you're more than welcome to omit. I'm adding some fresh mint, because… mint. It's the BEST hot weather beverage enhancer – it adds a little twist and just screams summer.
The Ingredients
Lemonade
Diet Sprite/7Up
Coconut rum
Mint
Ice
Butter knife
Lemon slices for garnish
How to Make The Skinny Dip
[PSA: my drinks are usually made by eyeballing measurements, so we're going to talk in 'parts'… as in "one part rum, three parts lemonade."]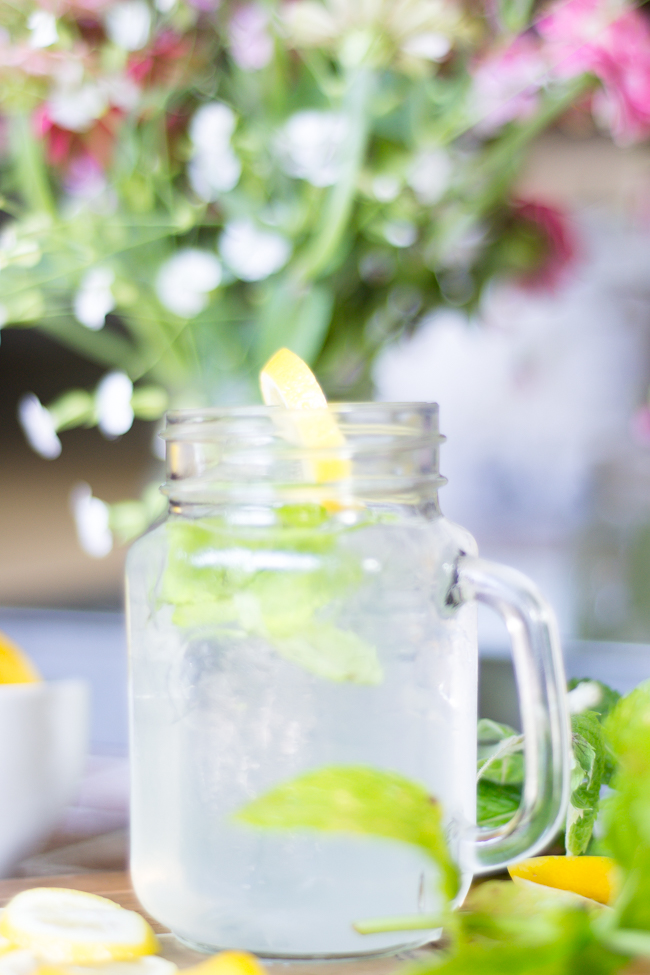 Fill your glass up with ice.
Add one…or two parts coconut rum,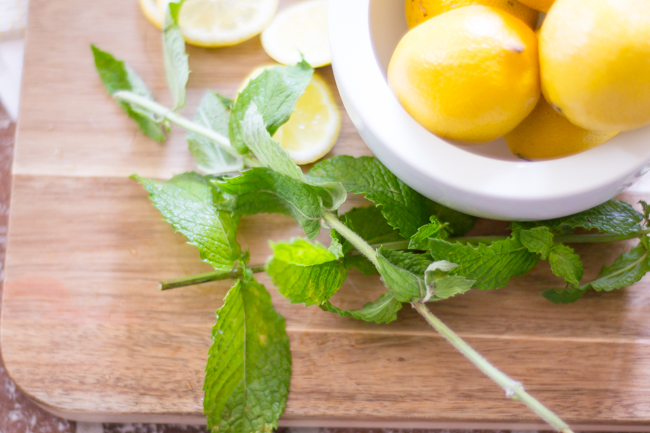 three parts lemonade and one part diet Sprite.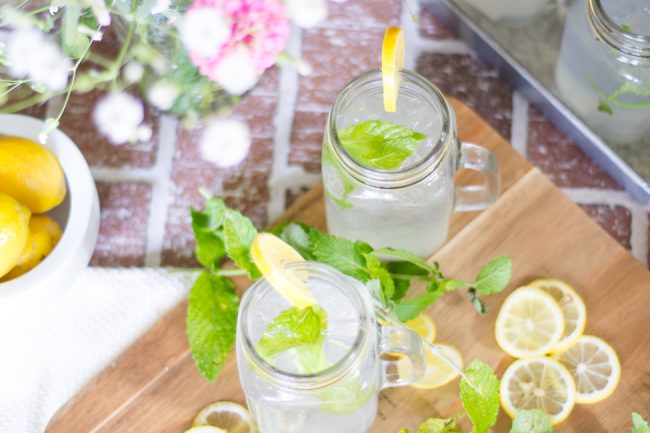 Throw in a sprig of mint and mix with your butter knife – it's the go-to mixing stick in our family and oh so classy 🙂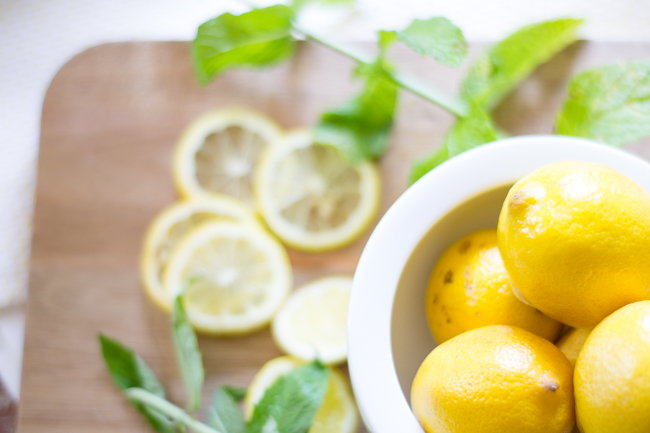 Garnish with a slice or two of lemon, find a nice spot in the sun and sit back and relax.
All my best,