Sooooo I made something! An industrial farmhouse pantry shelf. And it was SO EASY  to build, you guys. so, so easy.
I've had a strong craving to whip out my Kreg Jig and create an easy build for a while now. And I finally found an excuse to do it! Kreg Tools asked me to share a tutorial over at their new project plans site buildsomething.com. Click here to see my full tutorial. 
I've really needed some extra storage in our kitchen for a while now, but have never been able to find just the right thing for my style at the dimensions I would need it. I have this teeny wall that I have never been able to figure out what to do with. I've tried a few different things, but nothing seems to fit in that space. It's really a short wall, just over 3 feet wide, and whatever I put there needs to be narrow so it doesn't take up walking space when people come around the corner into the kitchen.
(I partnered with Kreg Tools and buildsomething.com to bring you this awesome shelf tutorial. I'm happy to partner with brands that I know and love to bring you amazing content. This post contains affiliate links. This means I get commissions for purchases made through links in this post.)
I came across this adorable farmhouse shelf. You can buy it here for a steal!
I love that this one from Target has wheels, and a nice mesh of steel and wood. You can buy it here. 
This one is adorable, but is also too tall for the space. You can buy it here.
OK, and then there's this one. Which is like the one I would want if I had it my way and if it fit perfectly. It's industrial farmhouse perfection. sigh. Maybe in my next house! You can buy that one here.
But it's just too tall. I debated building one myself and giving y'all a tutorial, until I spotted this tutorial from Jen at The House of Wood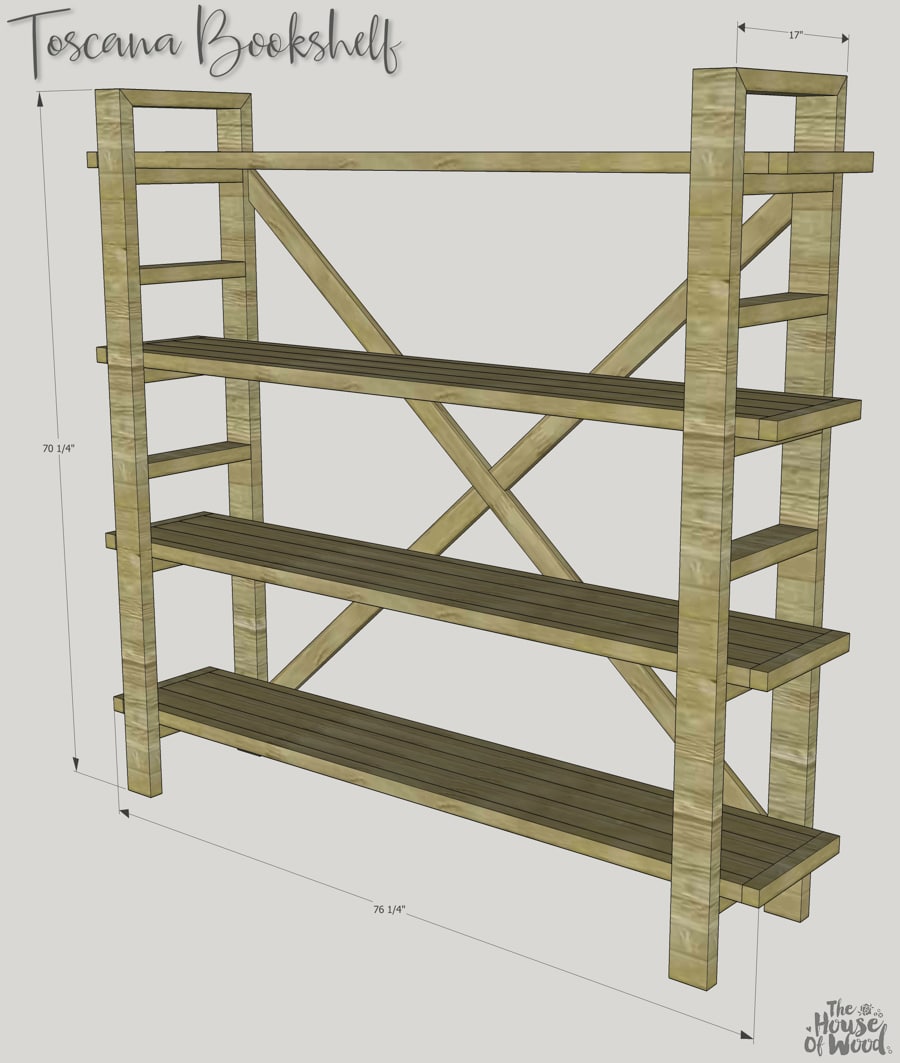 There's already a tutorial for that shelf floating in cyberspace. Leave it to Pinterest to make you feel really unoriginal. womp. womp.
I came across this tutorial from Cherished Bliss and fell in love with the simple design.
Anyway, I like the idea of the cross back, but I also wanted to build something that was easy for you lovely readers to replicate.
The shelf I made was inspired by these two designs, but is even more simplified.
I'm not even kidding, it took about 5 steps. And look at all that farmhouse goodness  <3 <3

How to Build a Simple Industrial Farmhouse Pantry Shelf
So this simple industrial farmhouse shelf tutorial that I made is great for someone who has dabbled with a circular saw, knows their way around a drill, and is looking for something simple to try.
Here's what you'll need to build your industrial farmhouse pantry shelf:
(1) Irwin Clamps
(1) Drill (corded)
(1) Caulking Gun
(1) your choice Hack Saw
(1) Kreg Pocket-Hole Jig
(1) Square
(4) 2×10, 36″, Board
(2) 2×10, 48″, Board
(1) Box of 2″ Kreg Screws
(1) Box of Kreg Plugs (if desired)
(1) Tube of Construction Adhesive
(16) screws for wheels of your choice
(4) wheels of your choice – i bought 3 inch cast iron casters from Menards for a fraction. But Amazon has them too for your convenience.
(2) 1 inch wide 'weldable steel slats'
Now that you have all your tools and materials needed, head over to buildsomething.com where I shared the full tutorial!  Tell them I sent you!
See the full industrial farmhouse pantry shelf tutorial at Build Something 
 Do you like this easy build? Then you may also like these posts: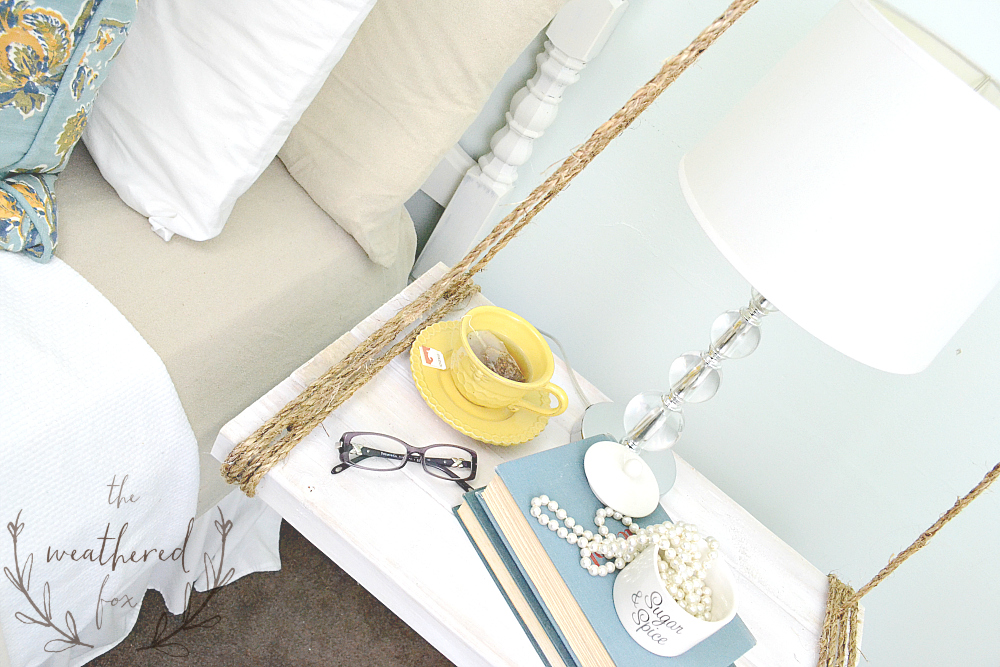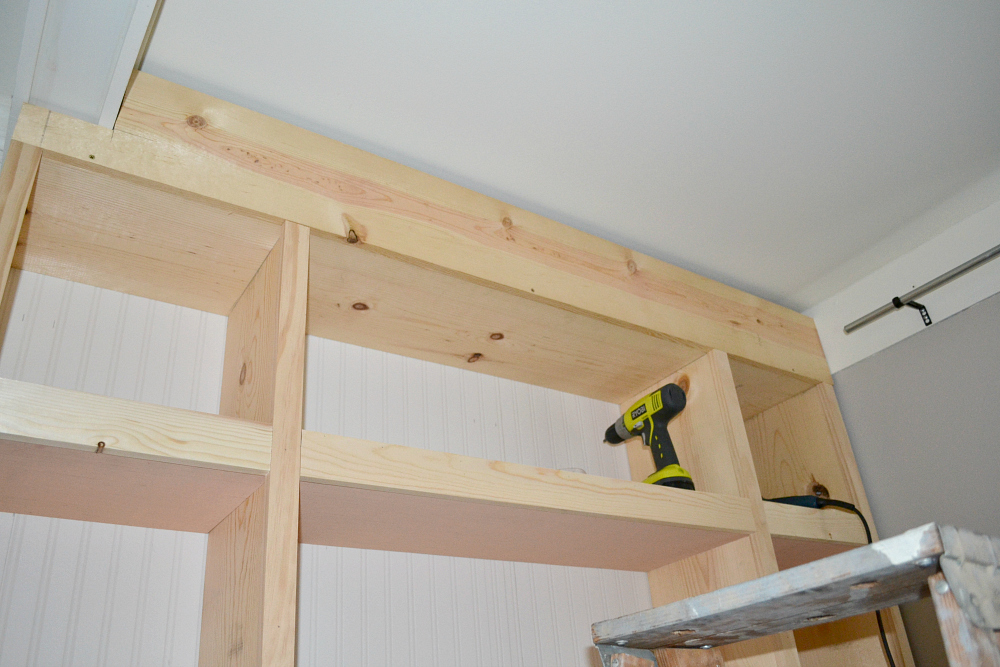 Industrial Farmhouse Sofa Table for $20