OK my farmhouse loving friends! I'm back with another super easy super quick and incredibly super awesome tutorial! I want to share with you my DIY candle holders!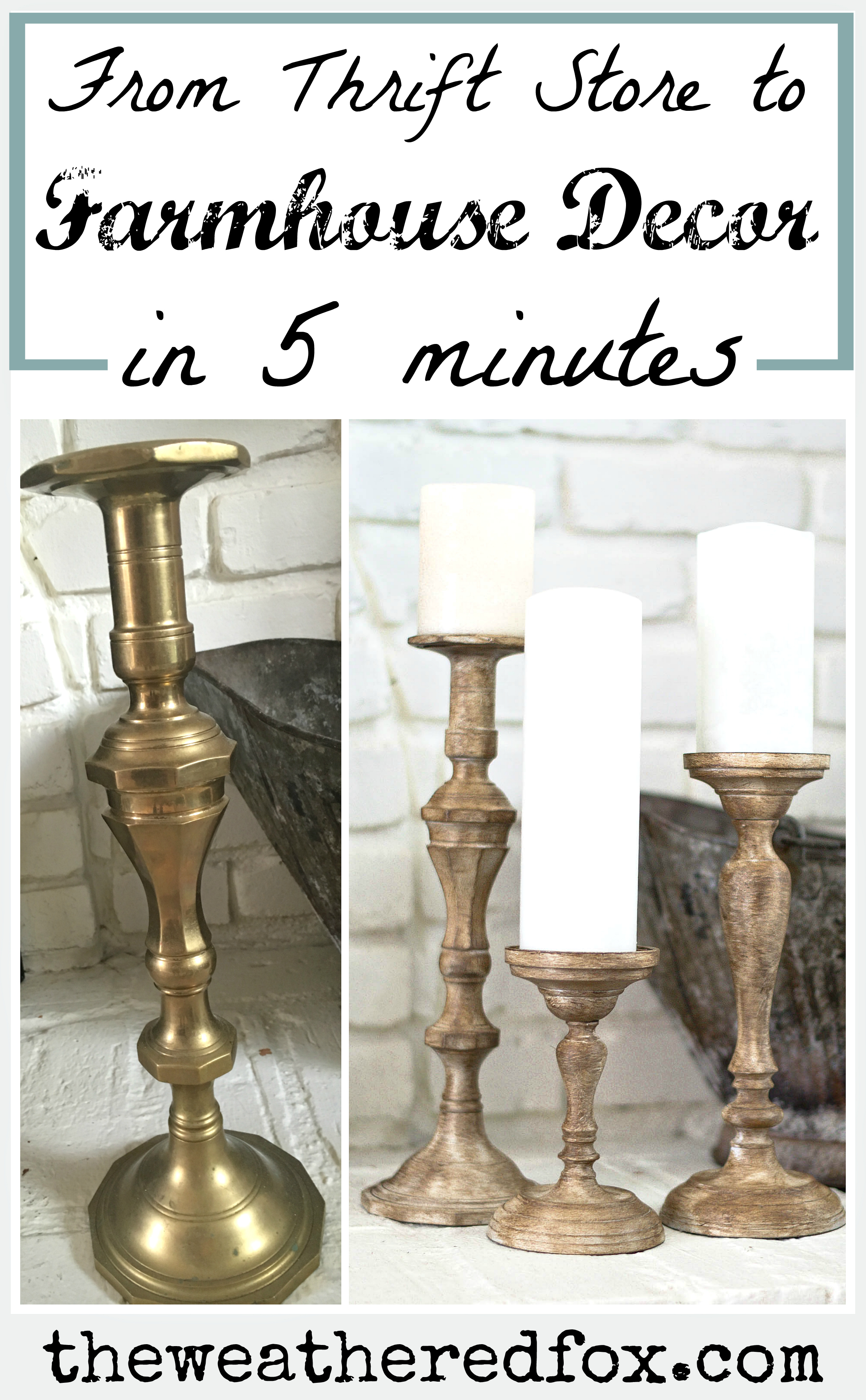 So the other day, I went to the thrift store to look for some new decor for my shelves. That day I also shared with you some tips win of what to look for when you are shopping for shelving decor at thrift stores. You can find my Facebook video about that here.
I also took you shopping with me on Snapchat that day which was so much fun thank you all so much for for hanging out with me while I shopped for junk!
Find me on snapchat with the username theweatheredfox!
If you saw my Facebook live video about my thrift store hall then you'll already know that I I found these really awesome candlesticks that I wanted to refinish to make them fit into my farmhouse style. If you want to see that video of all of the thrift store goodness that I brought home click here.
But seriously though, why was this $3!? Look how cute!!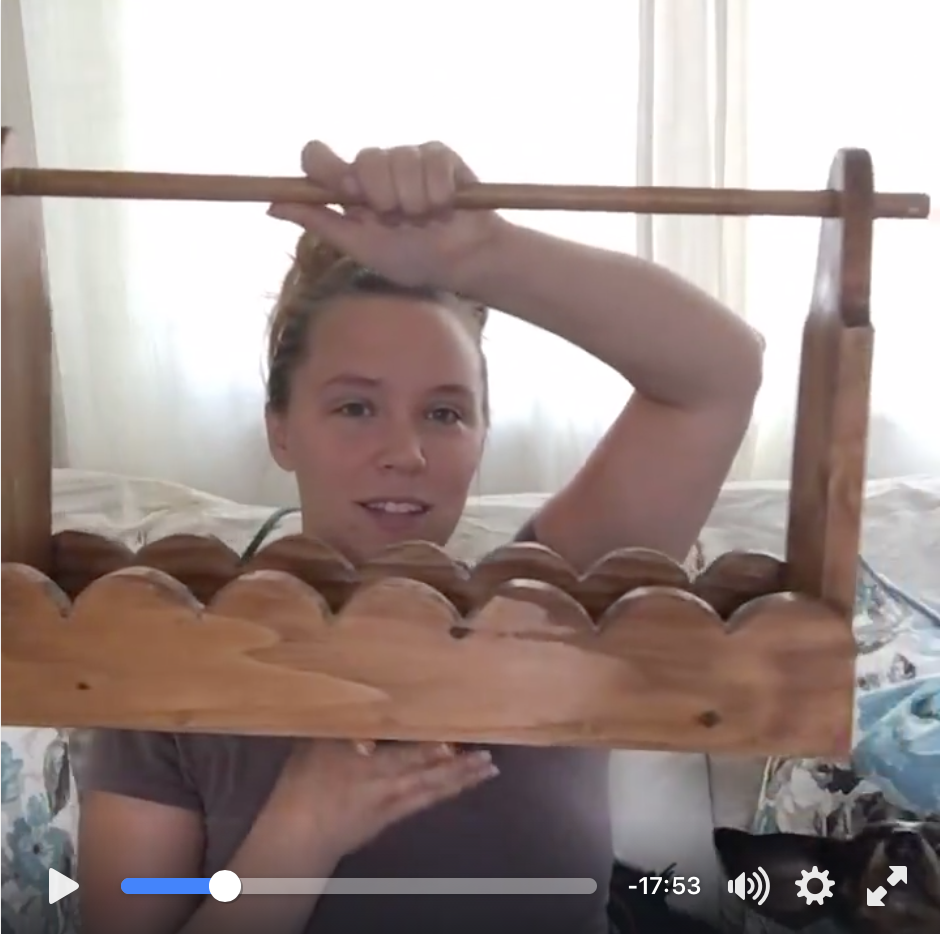 The awesome thing about candlesticks like this is that there are so many in the thrift stores they practically give them away.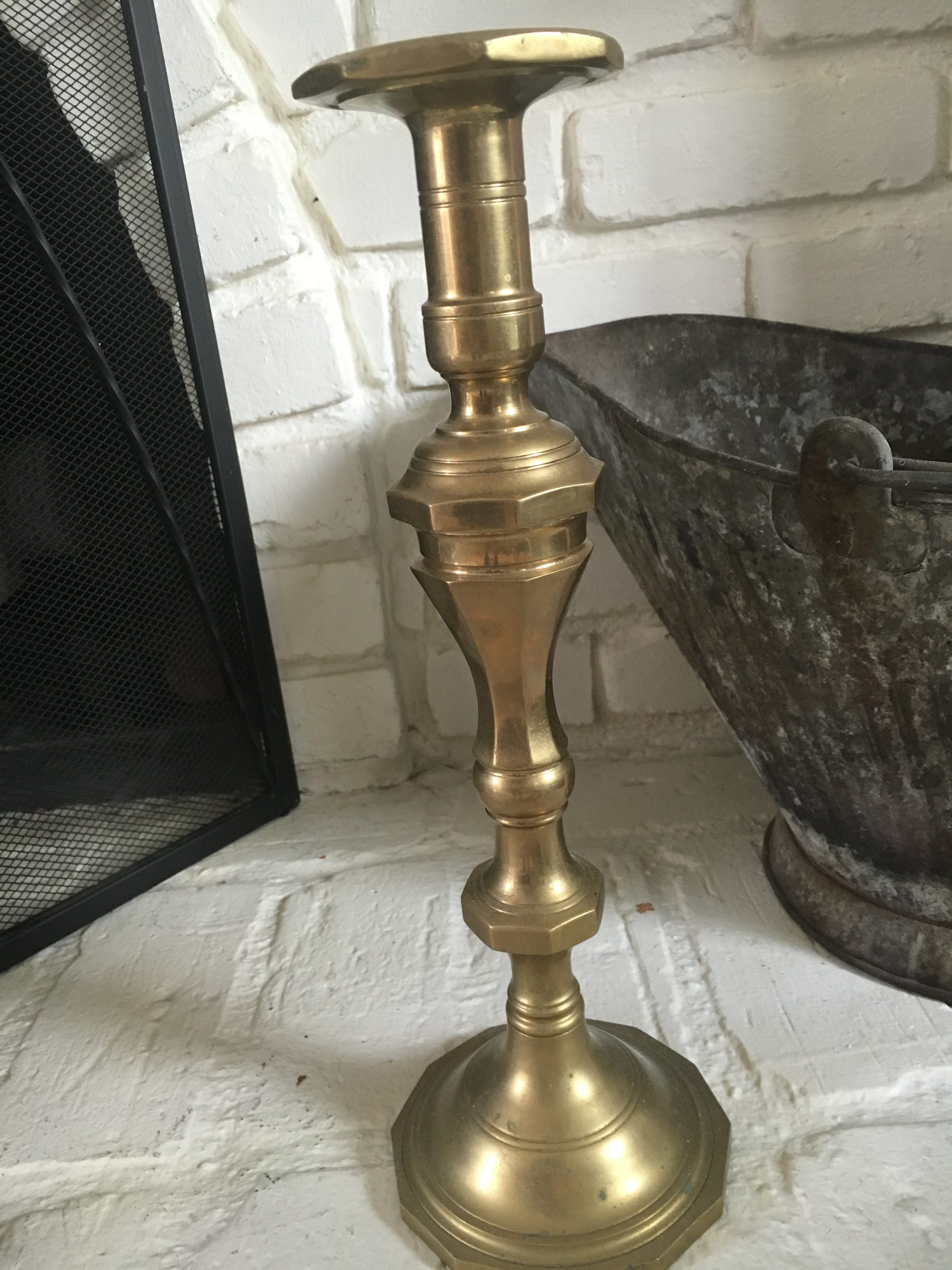 Unfortunately not everybody can see the potential of an older looking item but all it took was a little paint and a little wax to completely transform these candlesticks with a super easy tutorial for DIY candle holders!
This DIY candle holders transformation is so easy! It is literally three steps.
Here's what you need to transform these thrifted candlesticks into farmhouse DIY Candle Holders!
(This post contains affiliate links. This means I get commissions for purchases made through links in this post.)
1) One can of flat spray paint
2) Dark wax of your choice or you can use stain or watered-down brown paint
DIY Candle Holders Tutorial
Check out my Facebook a live video here for a live demonstration on this DIY candle holders tutorial!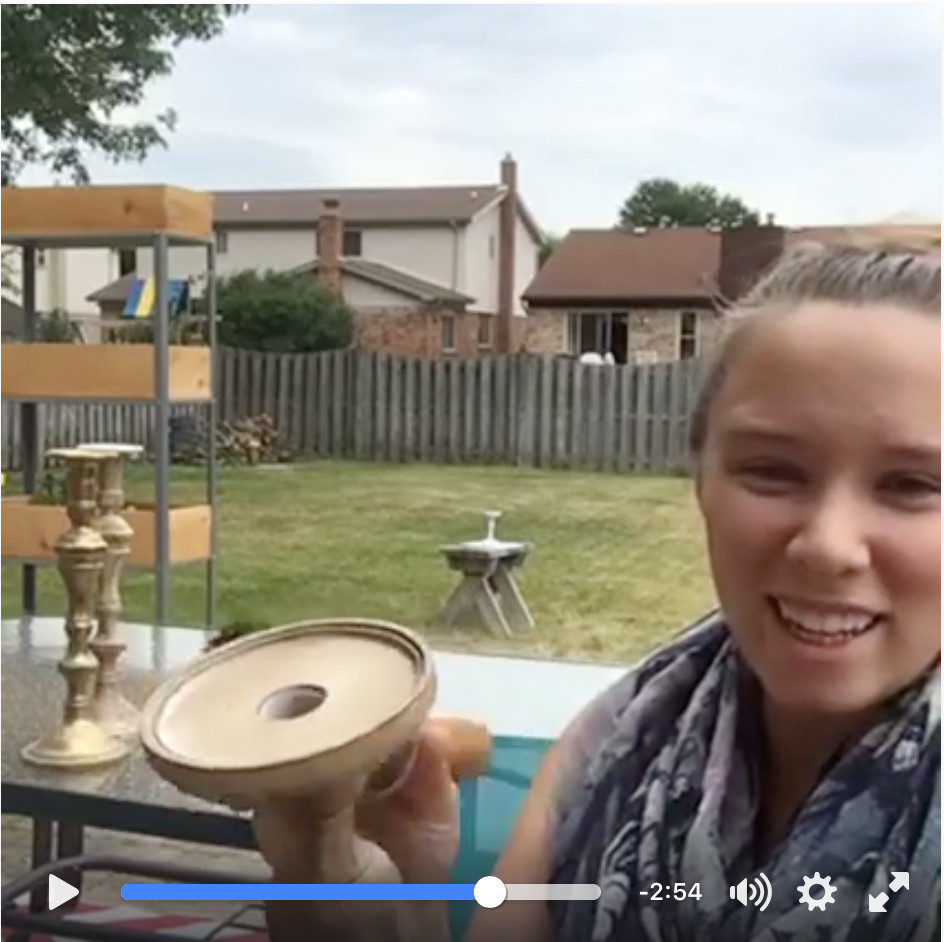 1) Clean your candlesticks thoroughly. I just used soap and water. The spray paint will stick just fine!
2) Spray one coat of spray paint. I used this one here. I didn't bother with more than one coat! Since the majority of the coat will be covered with dark wax. Just make sure to cover all of the old finish!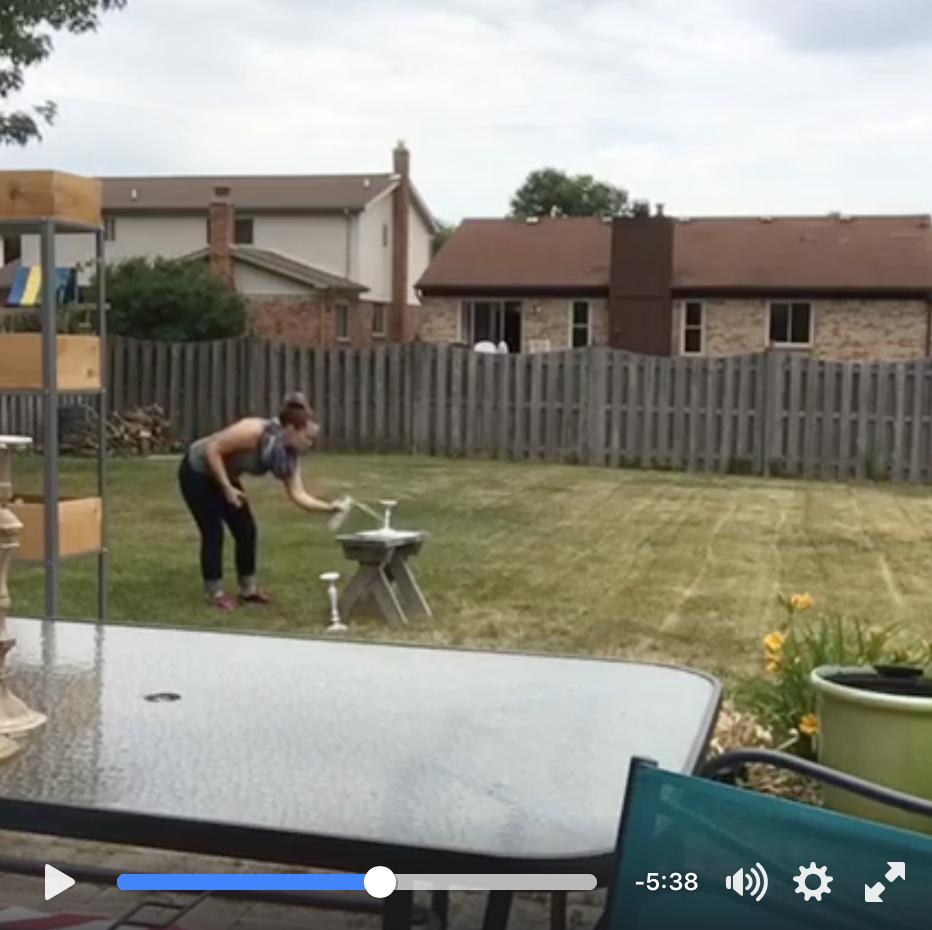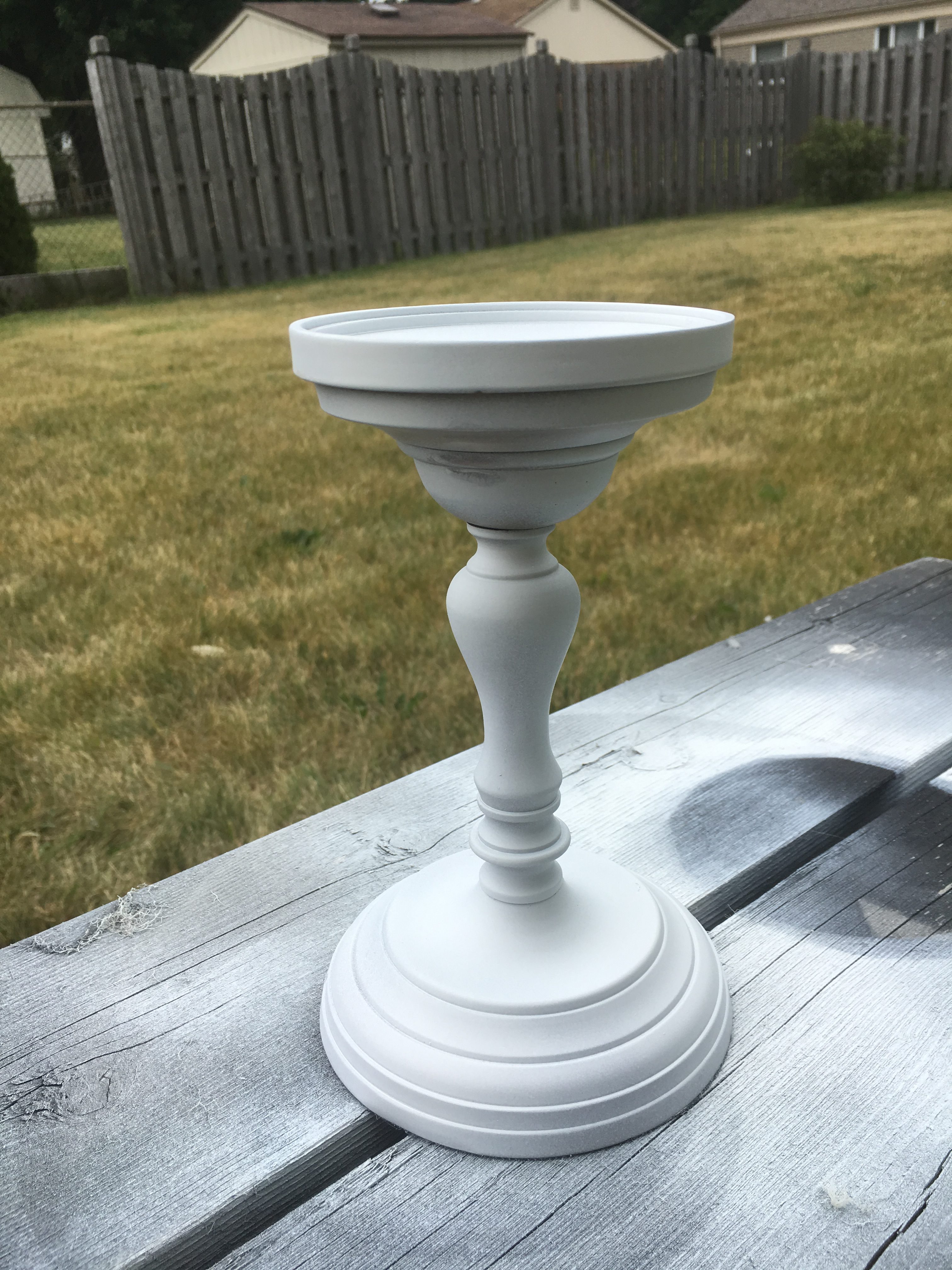 3) Add your finish. When spray paint is dry to the touch, use a brush or paper towel to rub on your brown wax or paint or stain. This will give your candlestick the look of weathered wood. Feel free to add more or less depending on your preference.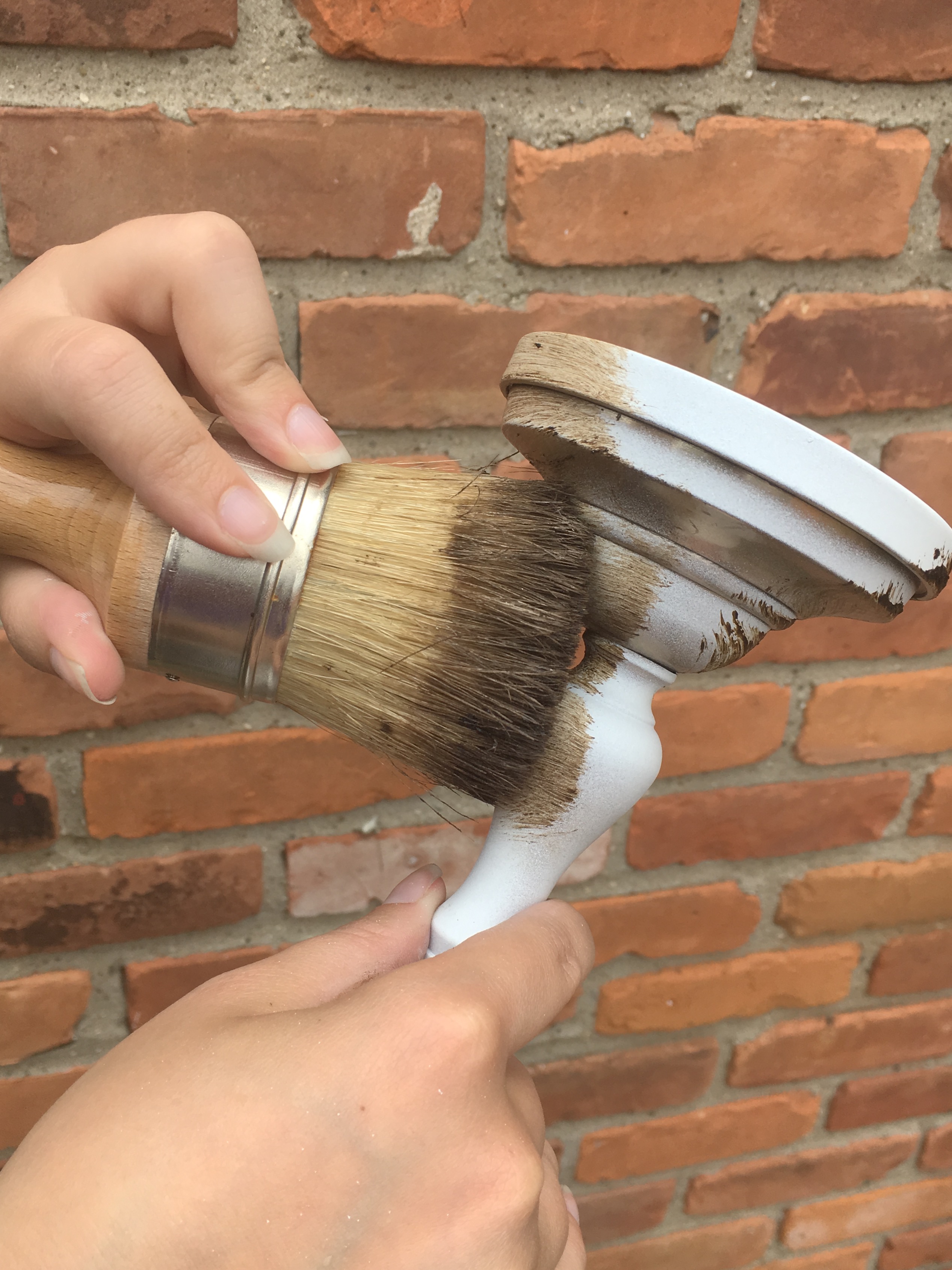 Let it dry and add your candles!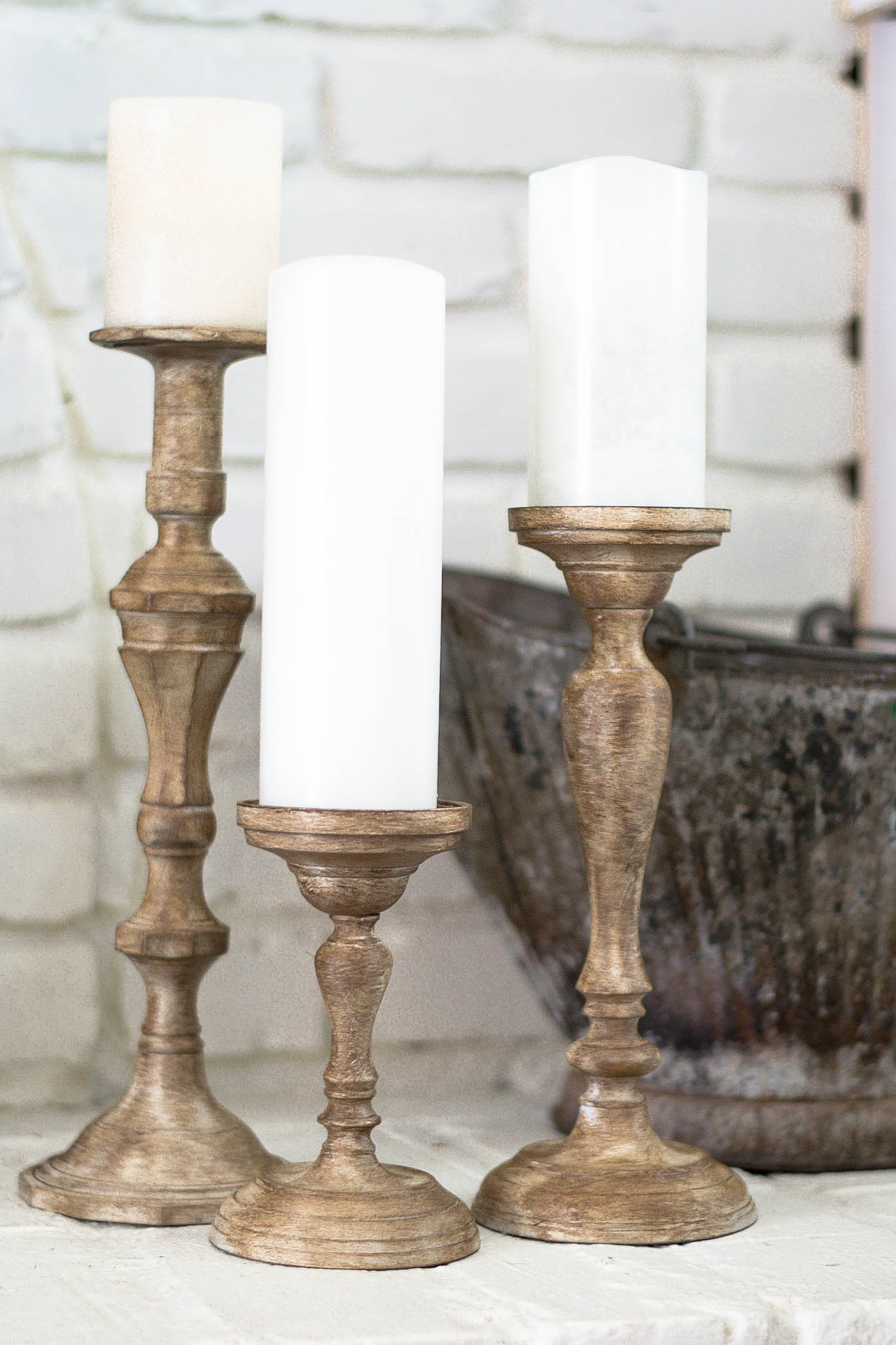 I use battery operated candles like these ones here. You can turn them on and off all at once and some of them even have a timer.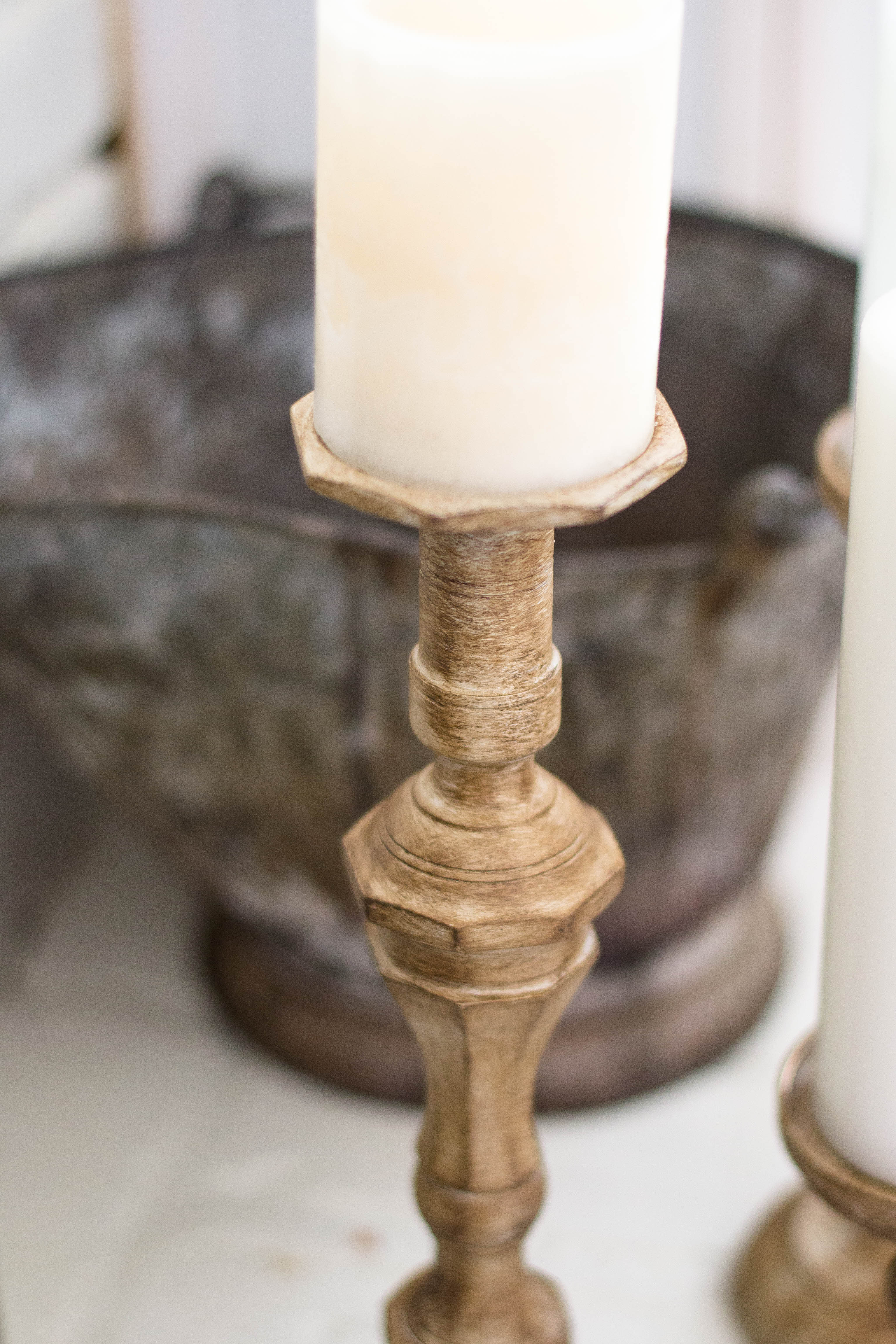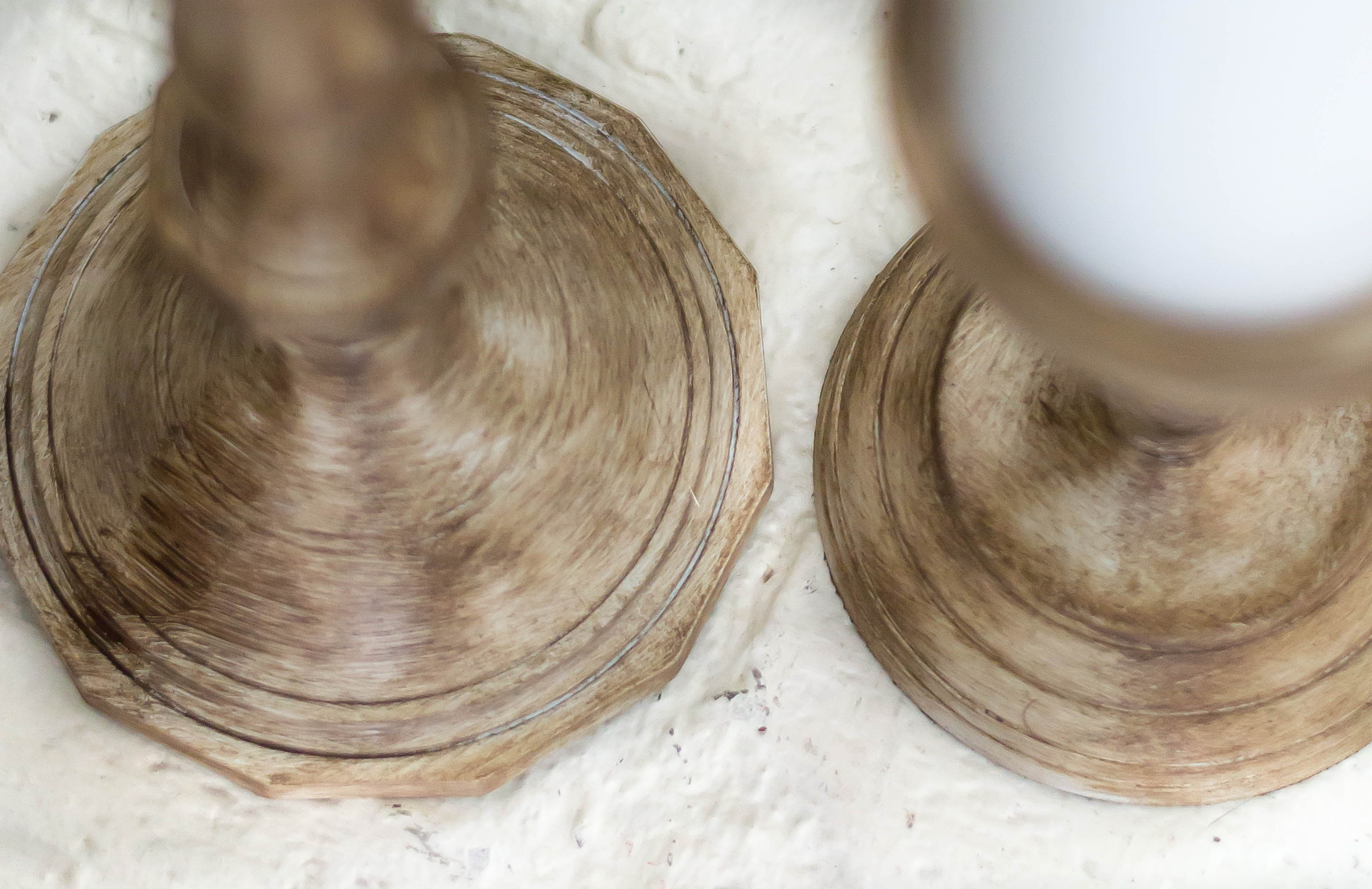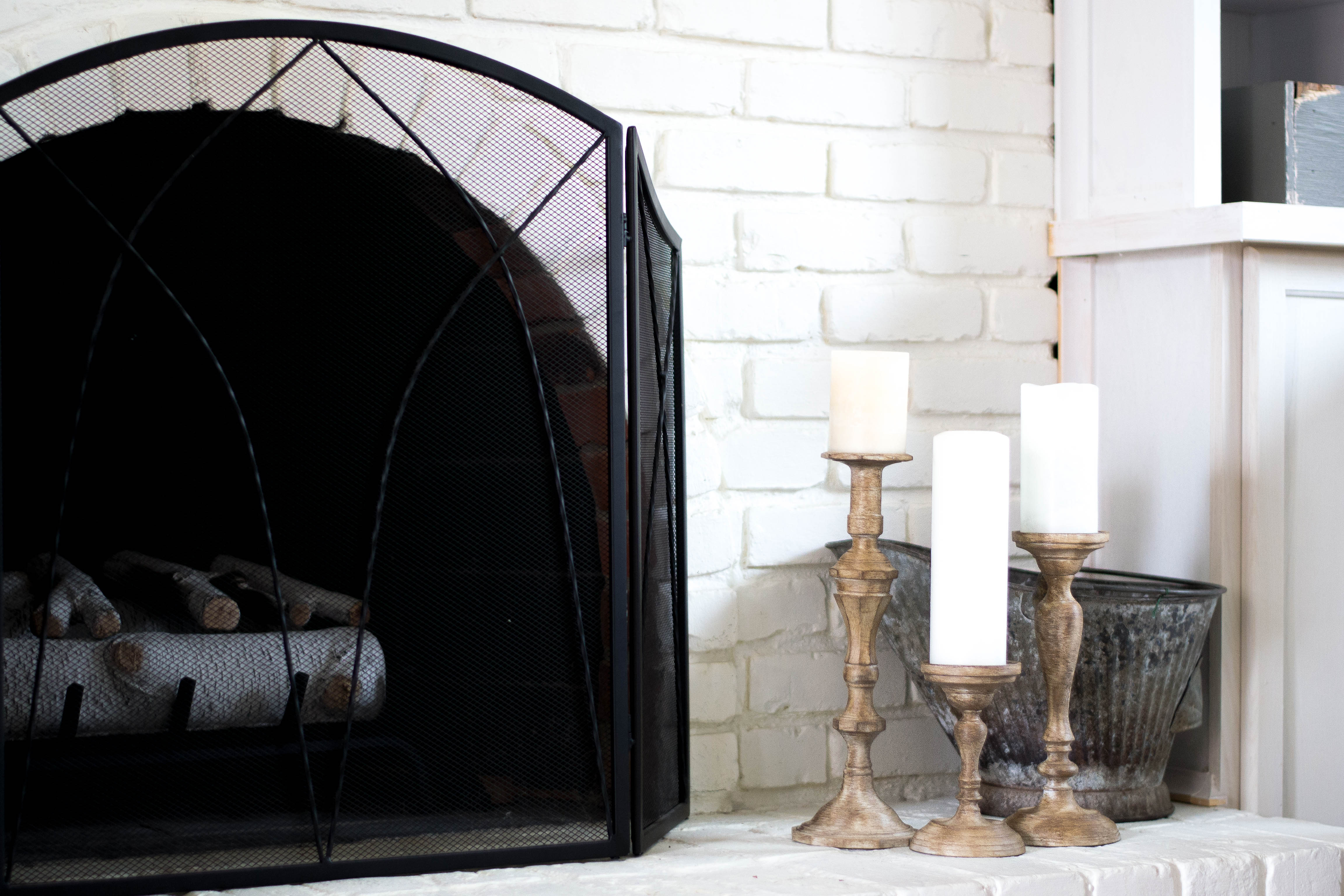 And that's it! For less then three dollars apiece I was able to create a farmhouse style candlestick set.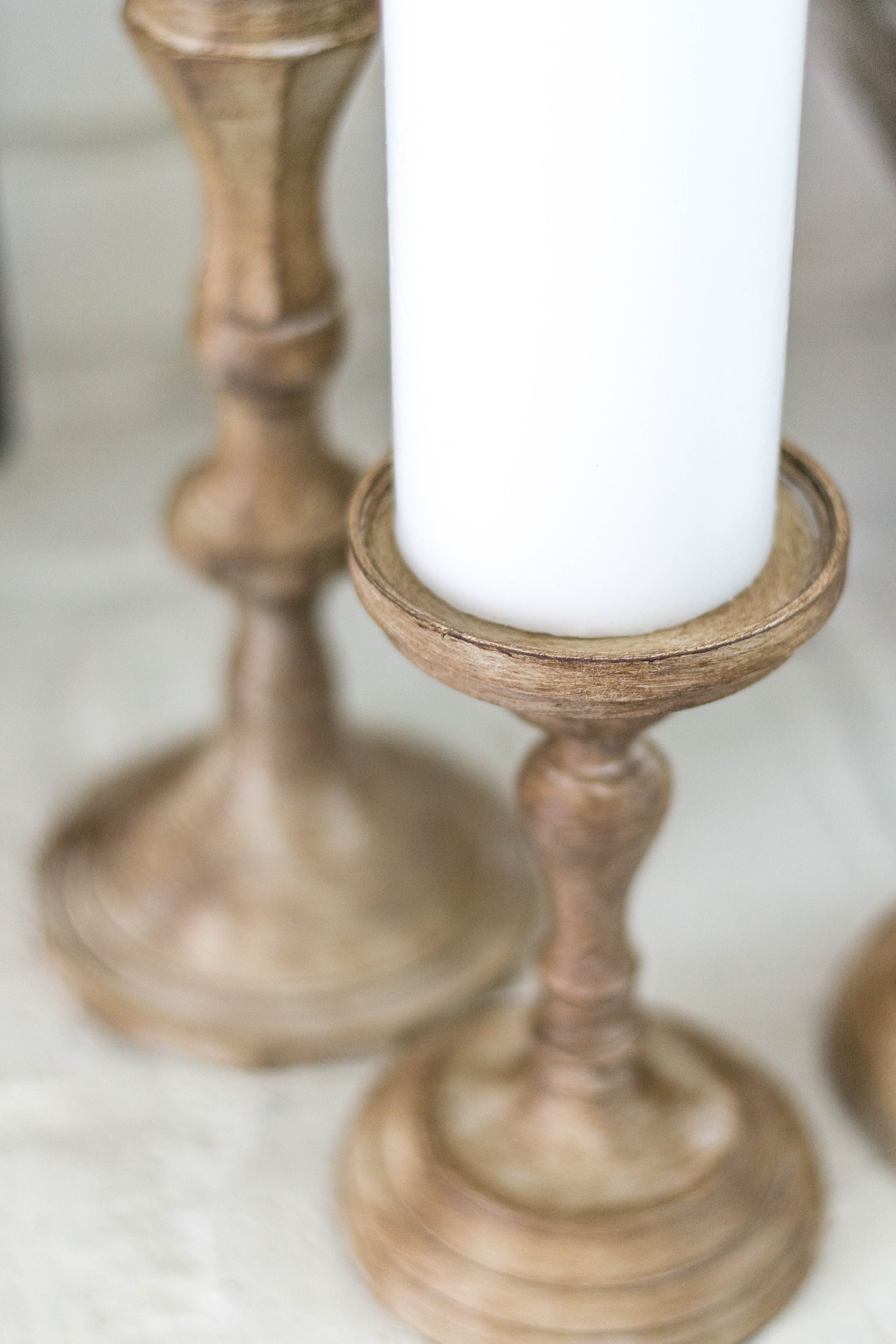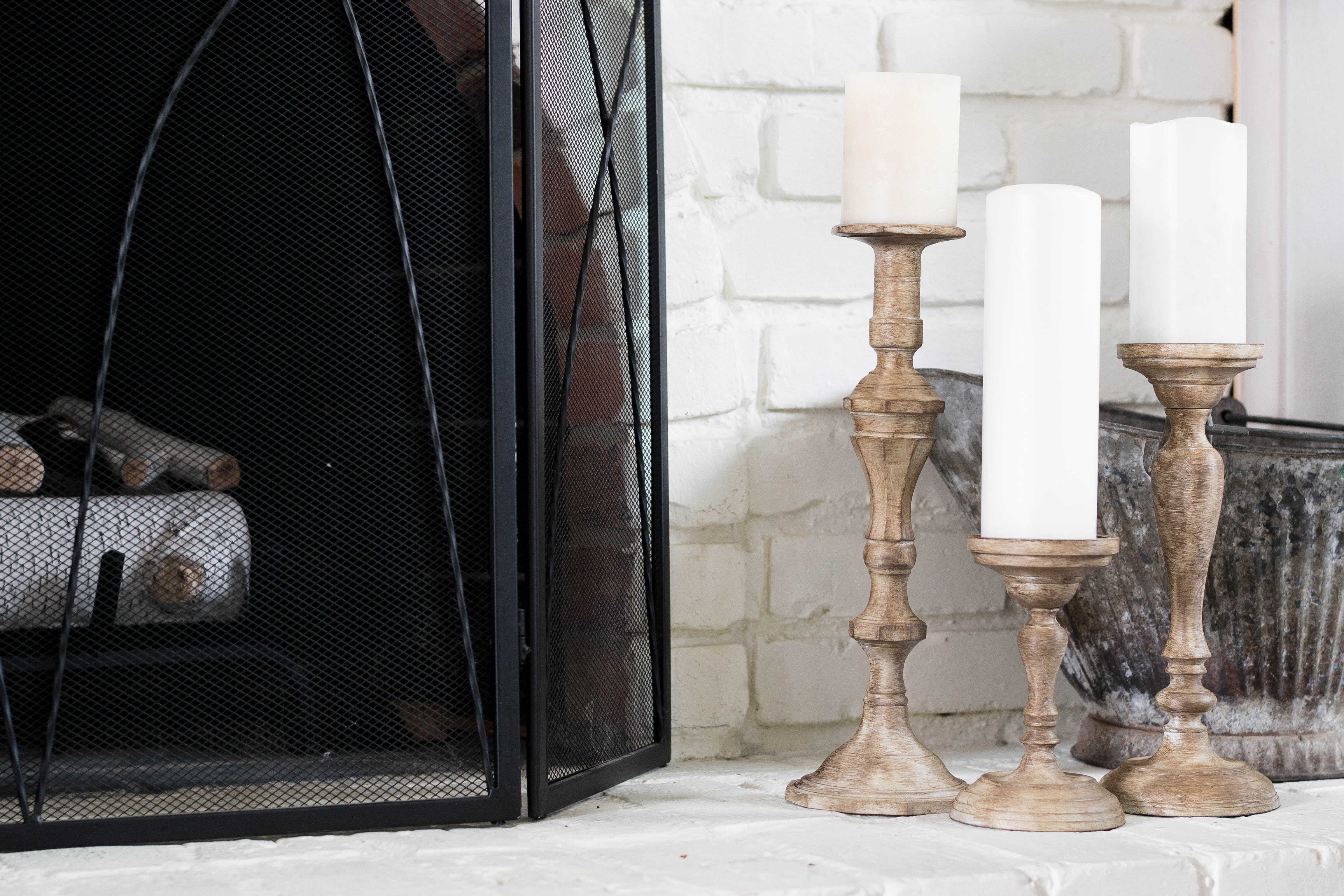 This is just another way you can get high style decor on a low budget!