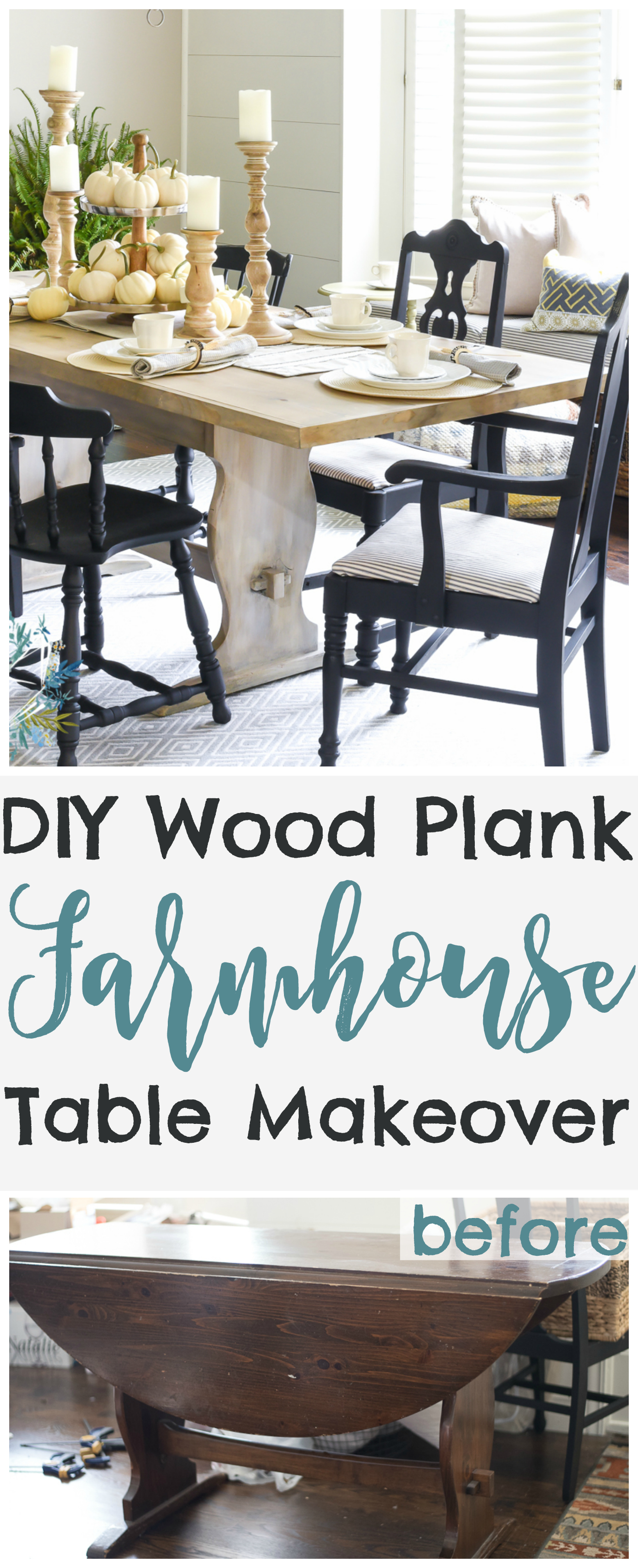 I found this table at the thrift store for $18 and knew immediately that I wanted to transform it into a farmhouse table. I've been looking for a trestle base for a while because I wanted a table to use along with the bay window bench. I can't use a table with 4 legs because it would block people from being able to slide onto the bench. KnowwhatImean? So anyway, I found this table, it had an oval top with fold down extender sides. It was super cheap because the top had a huge split in it, which was fine with me because I was planning to replace it anyway! Score.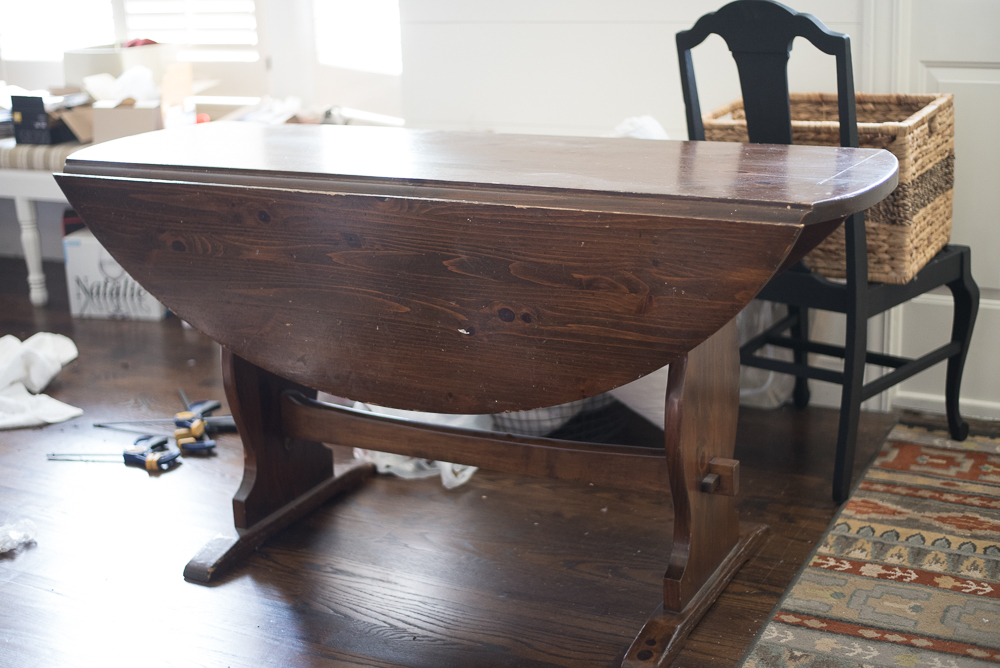 The first thing I did was take the top off, but saved the hardware so I could add the new top on later. I wiped down the whole trestle with this deglosser. But make sure to protect your floors with a dropcloth.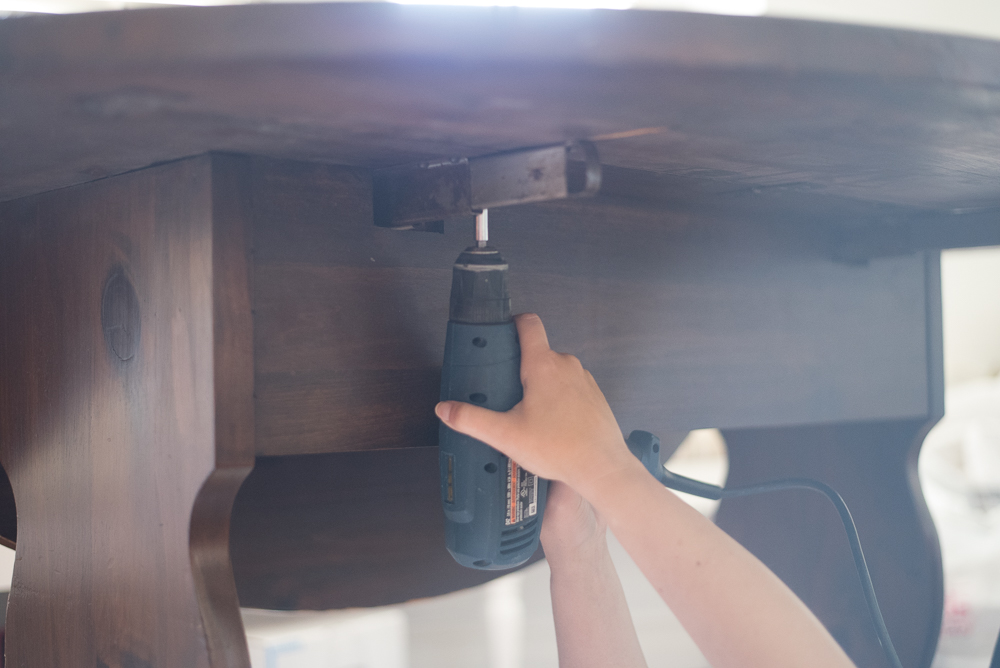 I had a few tan paint samples on hand, so I basically dry brushed over the entire base with layers of different shades of tan.
I added some Annie Sloan dark wax over the whole table, but didn't like the tint it gave. I think the wax pulled out the green hue of some of the paint colors. So to correct it, I went over the table again (drybrush) with a white paint. It ended up somehow matching exactly with the stain I put on the top. So, score again. 🙂
Next we built the top. We scoured Lowes for the straightest 1×12 boards we could find and grabbed 3 of them. We also bought a couple 1×2 boards for the trim.  We glued all of the boards together, and grabbed some scrap boards to help keep the boards straight while it dried. We used some small clamps to sandwhich our scrap boards together. We have some pipe clamps that really came in handy too to keep everything tight and secure.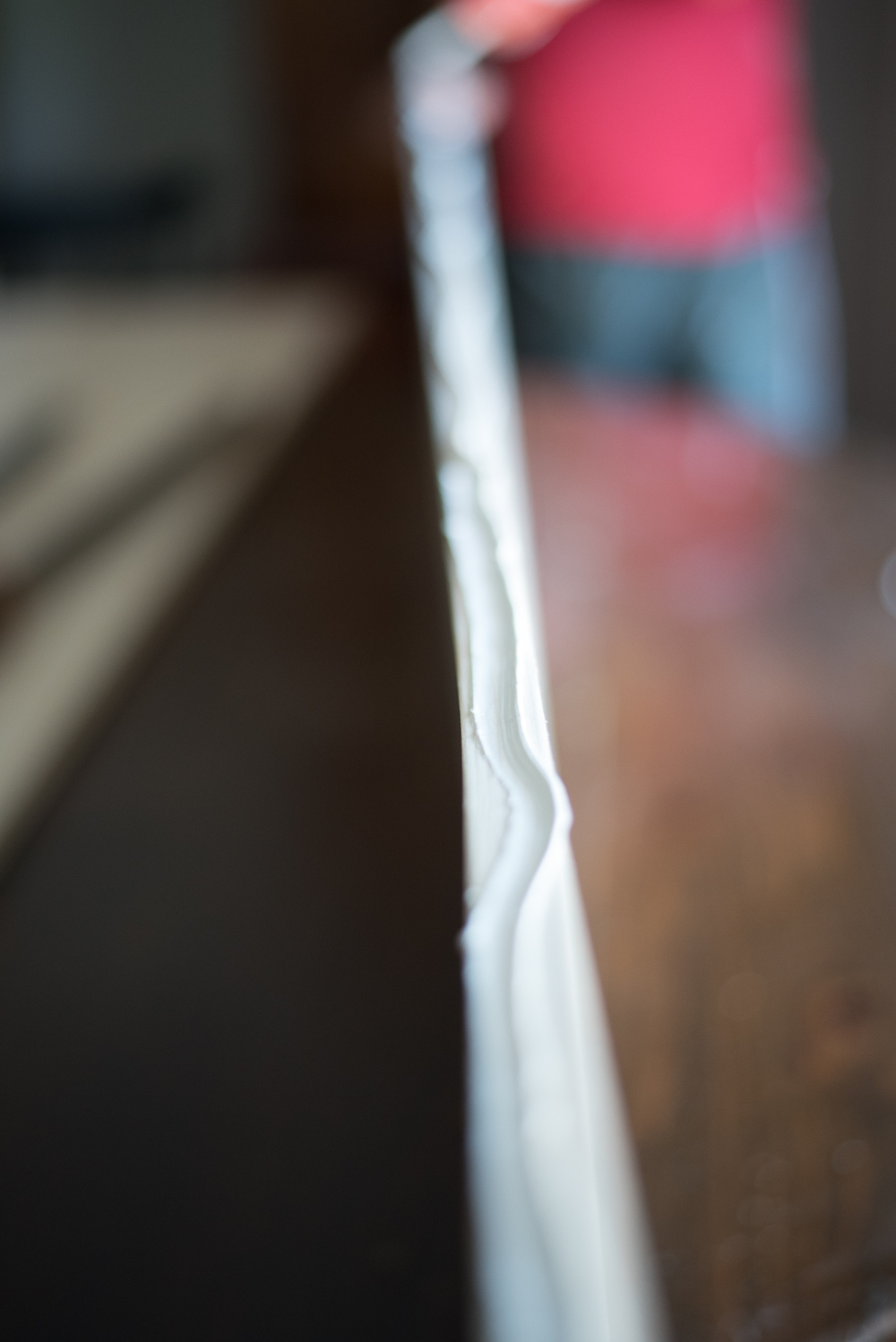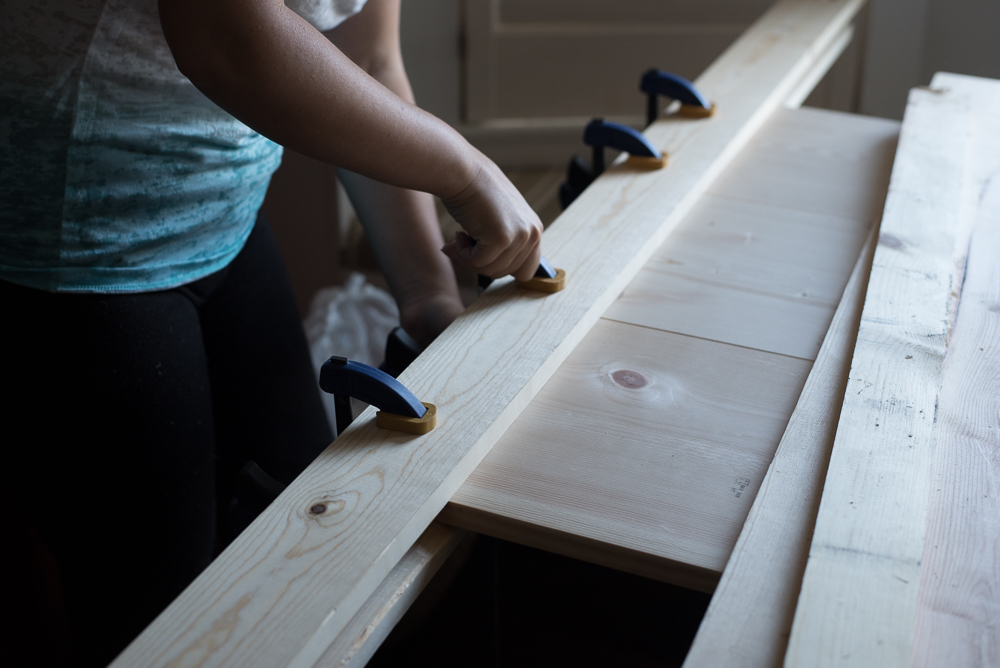 Once everything was secured, we used a piece of 1×12 to attach all 3 boards together. Glued and then screwed the board across the three tabletop boards. We did this to both edges of the table.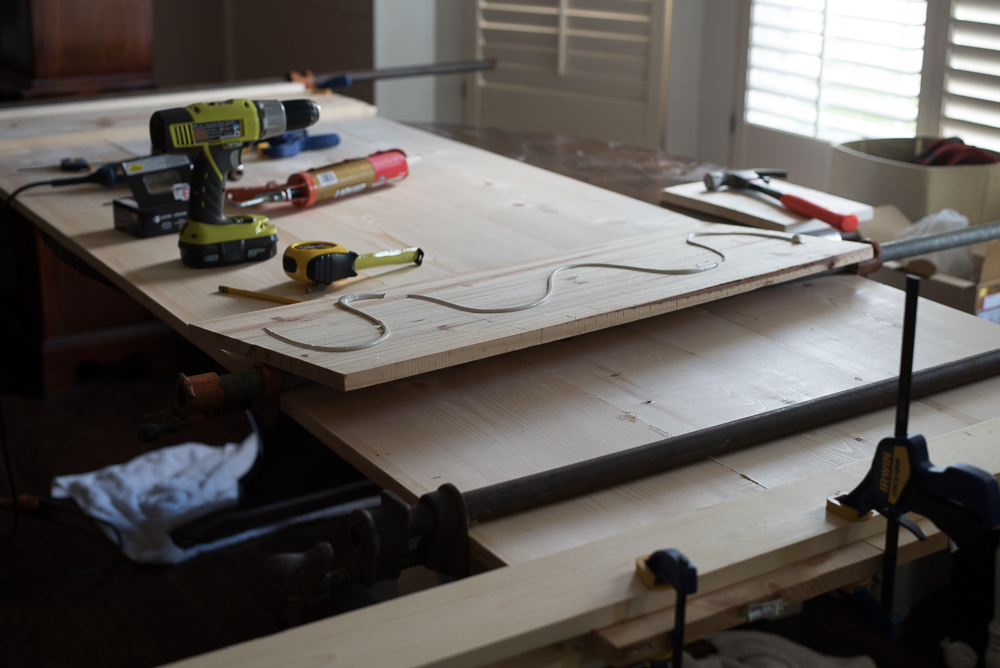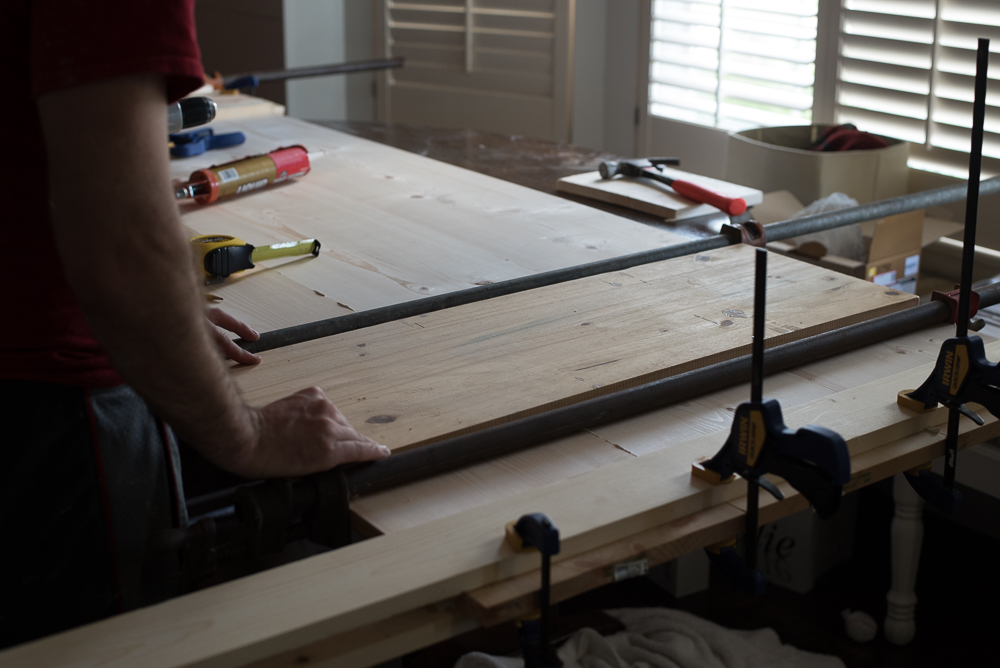 Once the boards are dried, we turned the tabletop over and started on the trim. For the trim we used simple 1×2 boards cut at a 45 degree angle at the corners. Each piece was glued and nailed on with a brad nailer.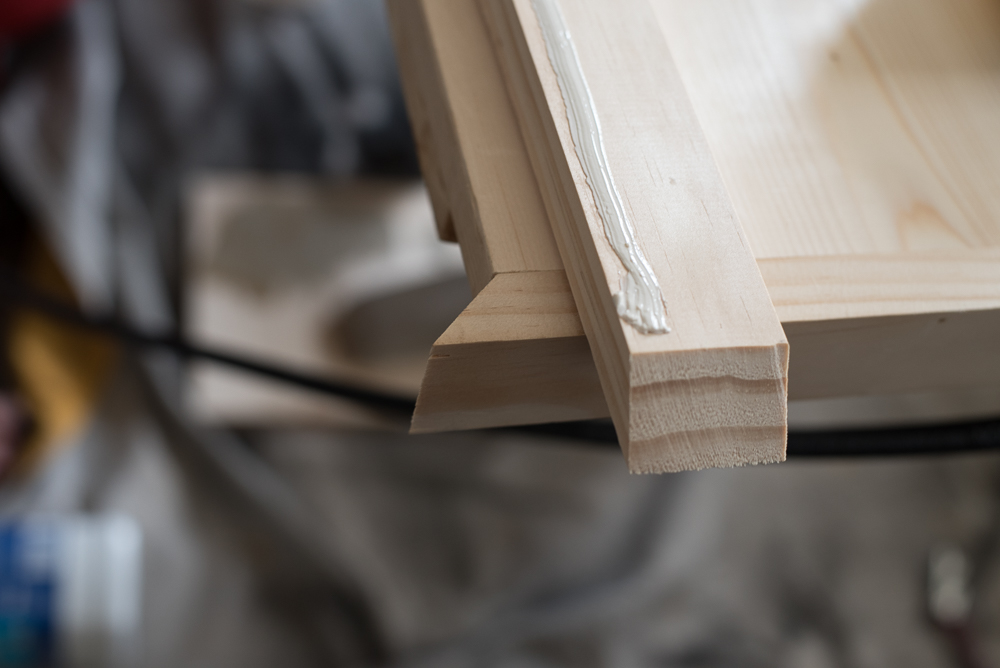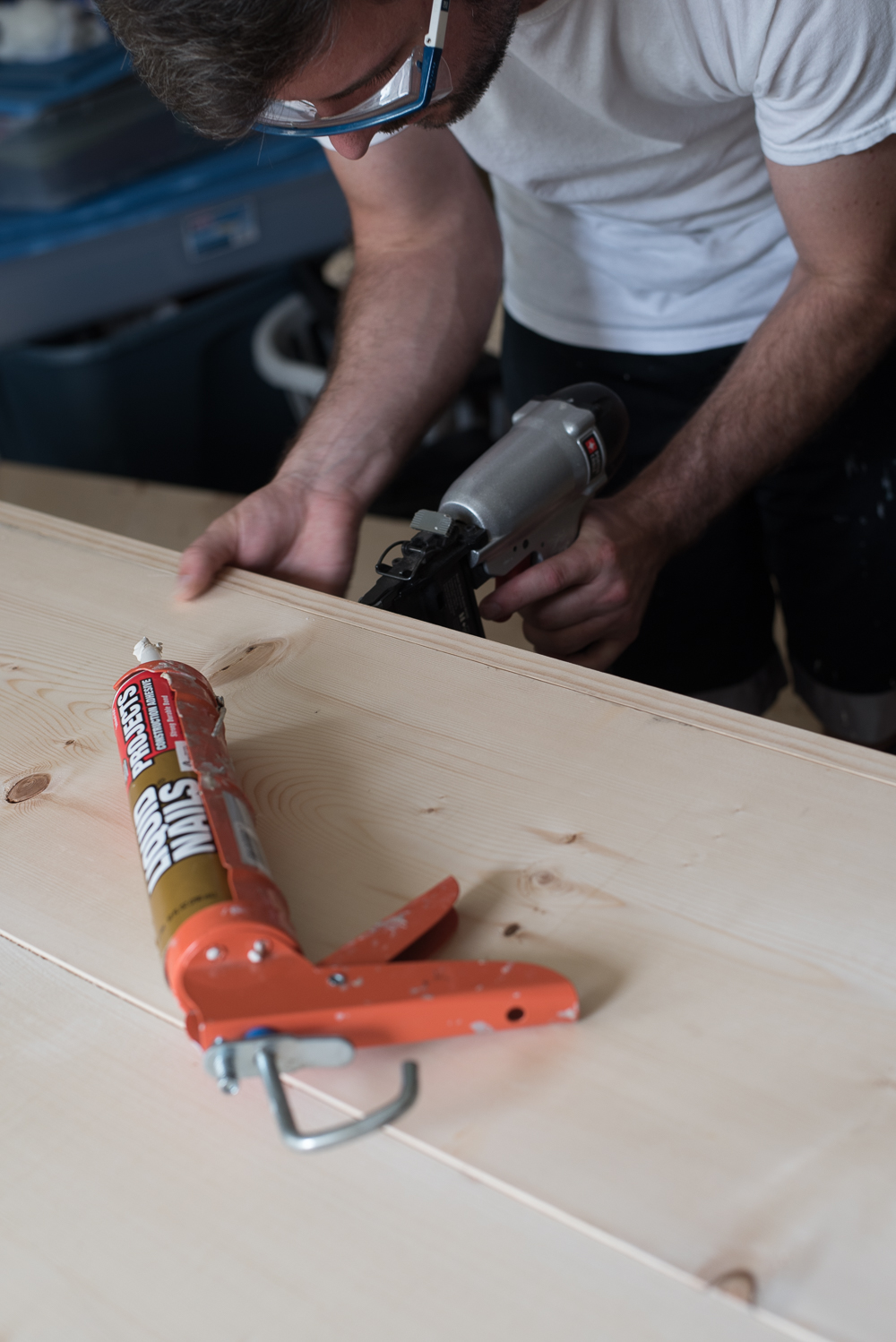 We sanded down the entire top and then stained it with Weathered Oak. Oh, and just some helpful advice. Maybe don't wear your nice clothes when staining. That's why we don't have nice things. And maybe wear gloves.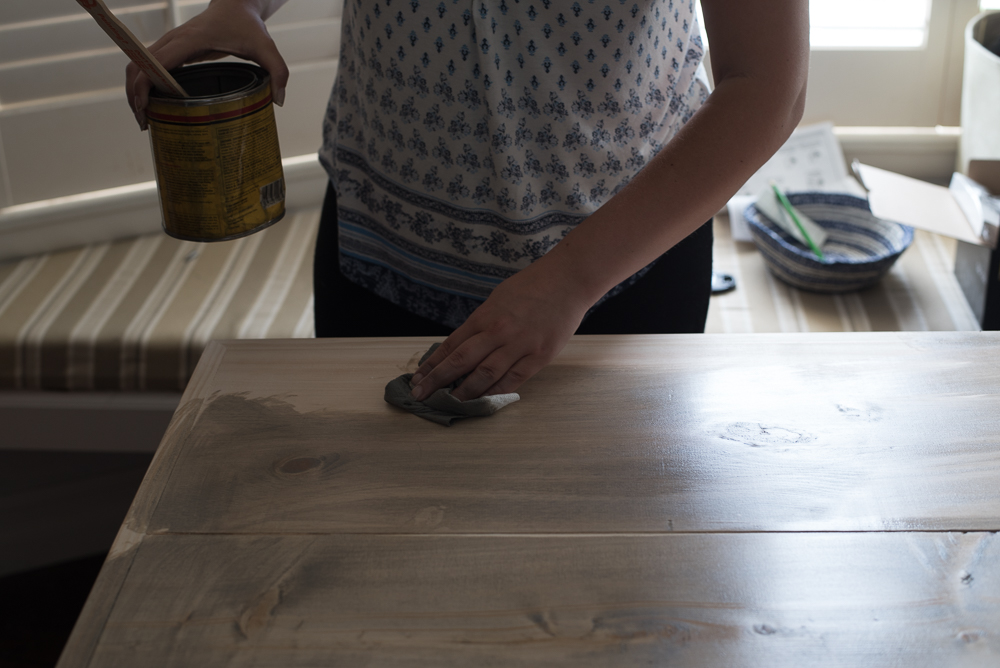 Two coats of stain, and two coats of Polycrylic (I use this one, it's my fav). We used the original hardware to reattach the top to the base. And we're done!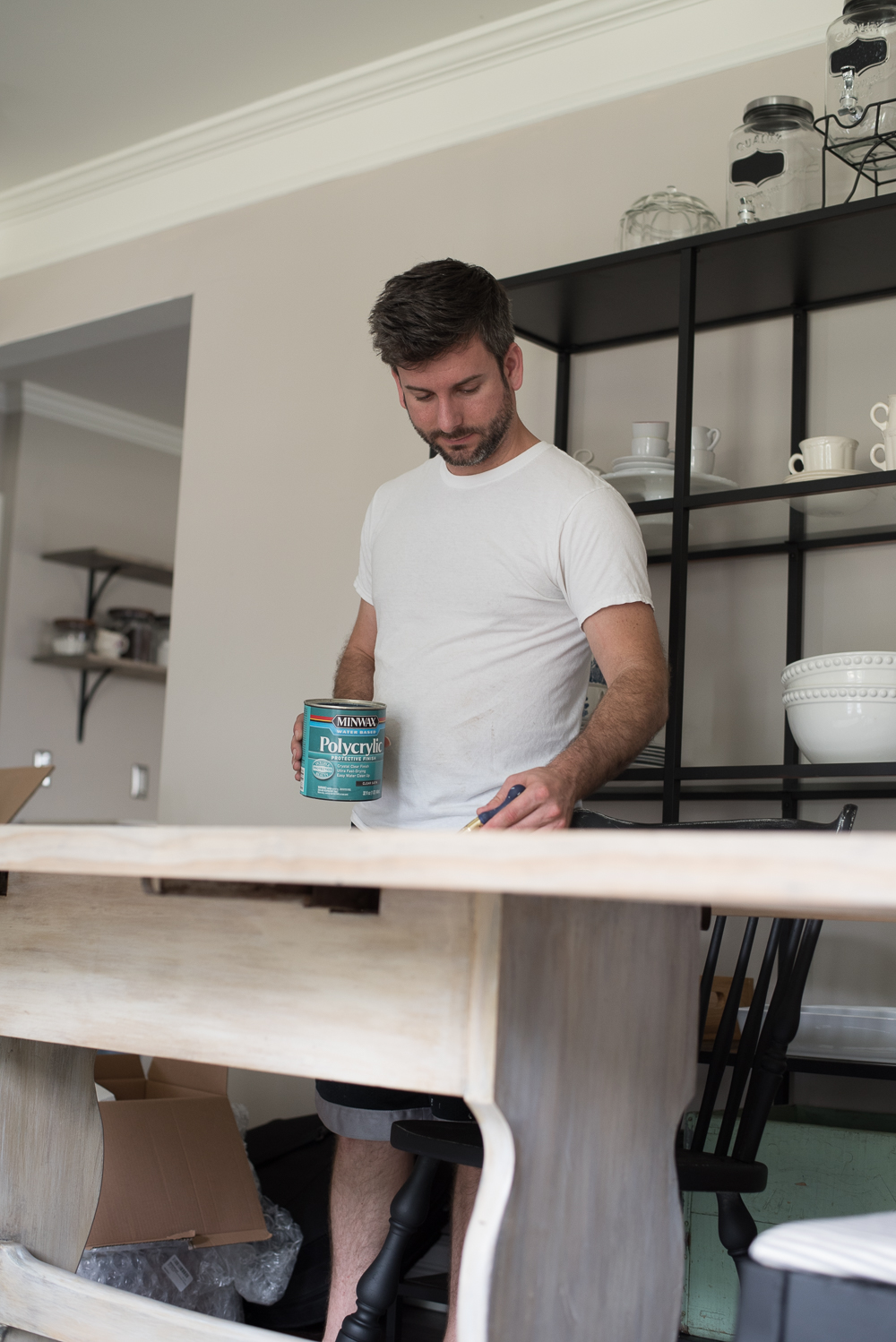 Now that we have a proper dining table, I've been having fun putting the rest of the dining room together and creating fun tablescapes. Check out how I DIY'd that hanging farmhouse chandelier. Here's the full tutorial.