You guys. I made a rustic wall rack for our bedroom and it was so stupid easy. This project is so easy I debated even blogging about it at all. I'm not even kidding!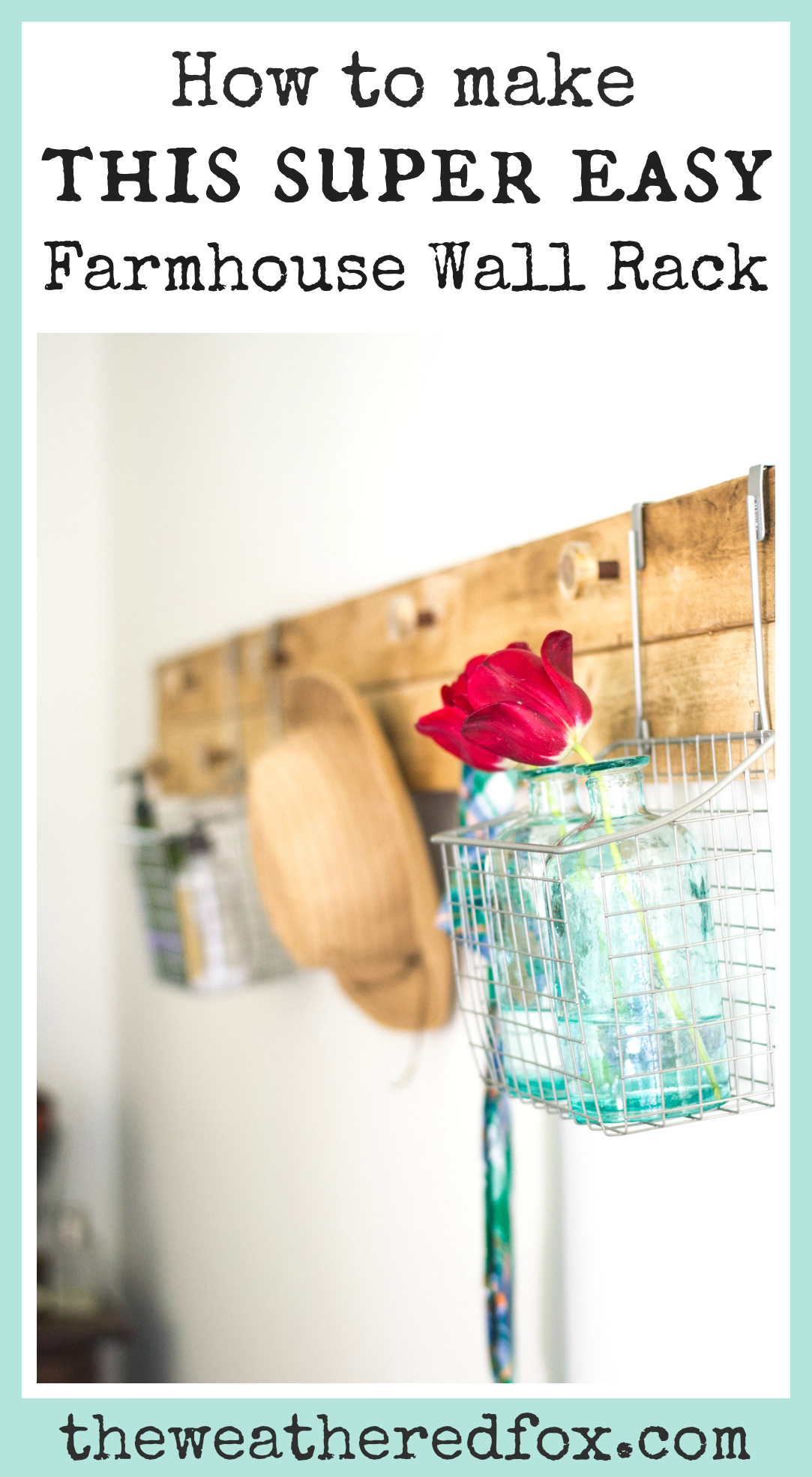 So here was our problem. We have this habit of changing our clothes and throwing them in a huge pile. you know the pile, right? It's either a pile on the floor, in a hamper, on a chair, dresser. We all have that pile of clothes! We try on clothes and are too lazy or too late to put them back! You know you do it too, don't even lie.
Well, we're working on making our bedroom a little prettier, see my previous posts here:
My Farmhouse bedroom makeover plan
My inexpensive Farmhouse Bedroom Decor finds
How I painted my thrifted upholstered headboard
How I made no sew Euro Shams for under $10
How I made giant farmhouse frames for $4
And I thought this pile HAS to go. We've tried promising ourselves we'd be better at putting things away, but that only lasts until the next time you wake up late, or spend more time than you realize browsing Facebook. knowwhatimean?
So, I decided to fix this pile by using another pile, namely my scrap wood pile! haha.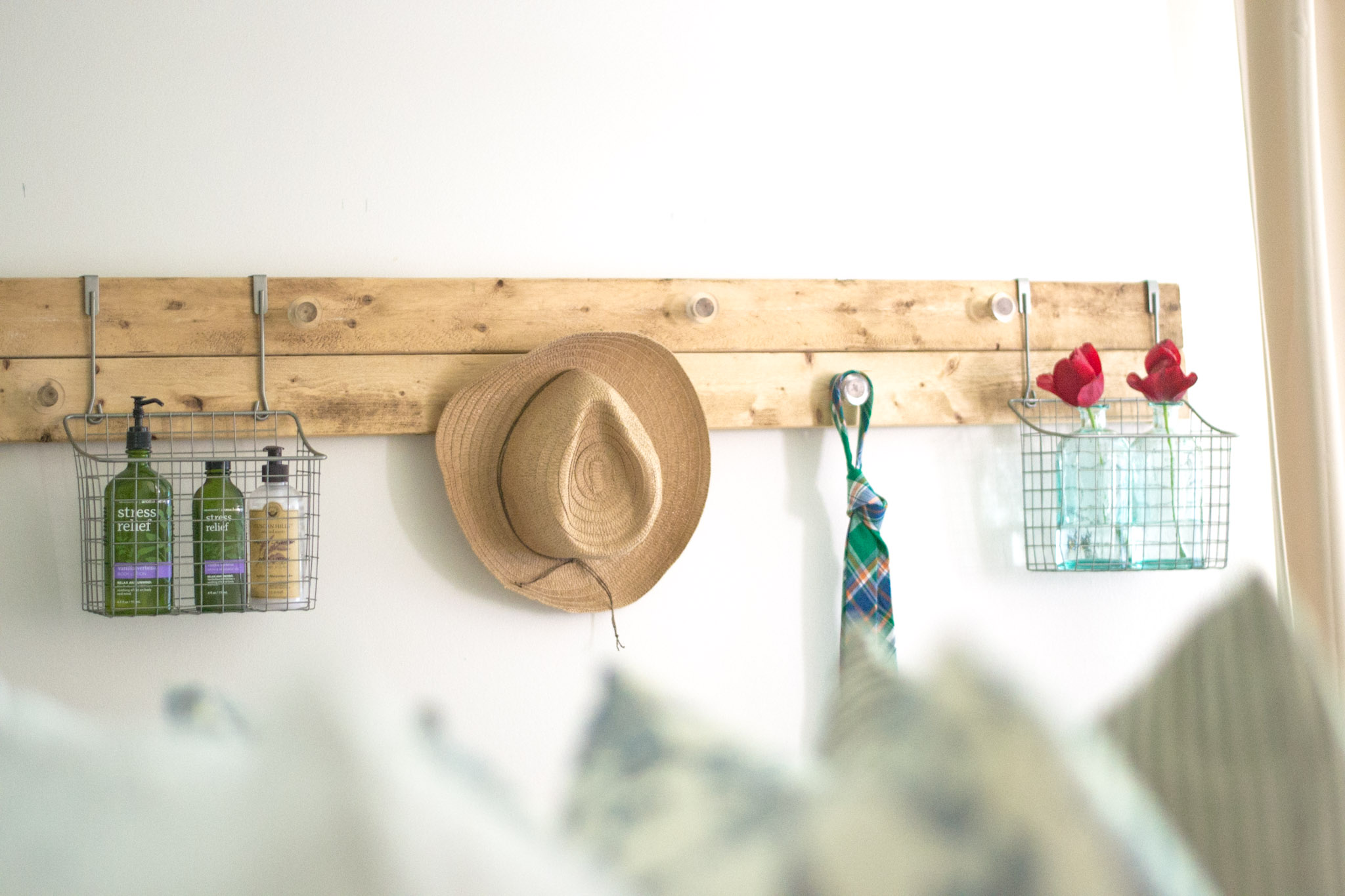 DIY EASY Farmhouse Rustic Wall Rack
(This post contains affiliate links. This means I get commissions for purchases made through links in this post.)
For this rustic wall rack project you will need these things:
1)  Scrap wood (I used 1×3 and 1×2)
2) Screws
3) knobs of your choice
5) Drill
This is literally all I did to make my bedroom's rustic wall rack:
First, I cut 2 1×3 pieces of wood to the same length. Then I cut some 1×2 for the back to hold the pieces together. To attach them, I used my drill and screwed the 1×2 pieces perpendicular to the backs of the 1×3 pieces. I could have used my keg jig to attack the pieces together, but in this case I wanted the rack to stand away from the wall. After the pieces were attached, I added some knobs, and mounted it to the wall. I made sure I was screwing directly into studs so this rack can hold quite a bit of weight!
and that's it! Boom. Rustic wall rack.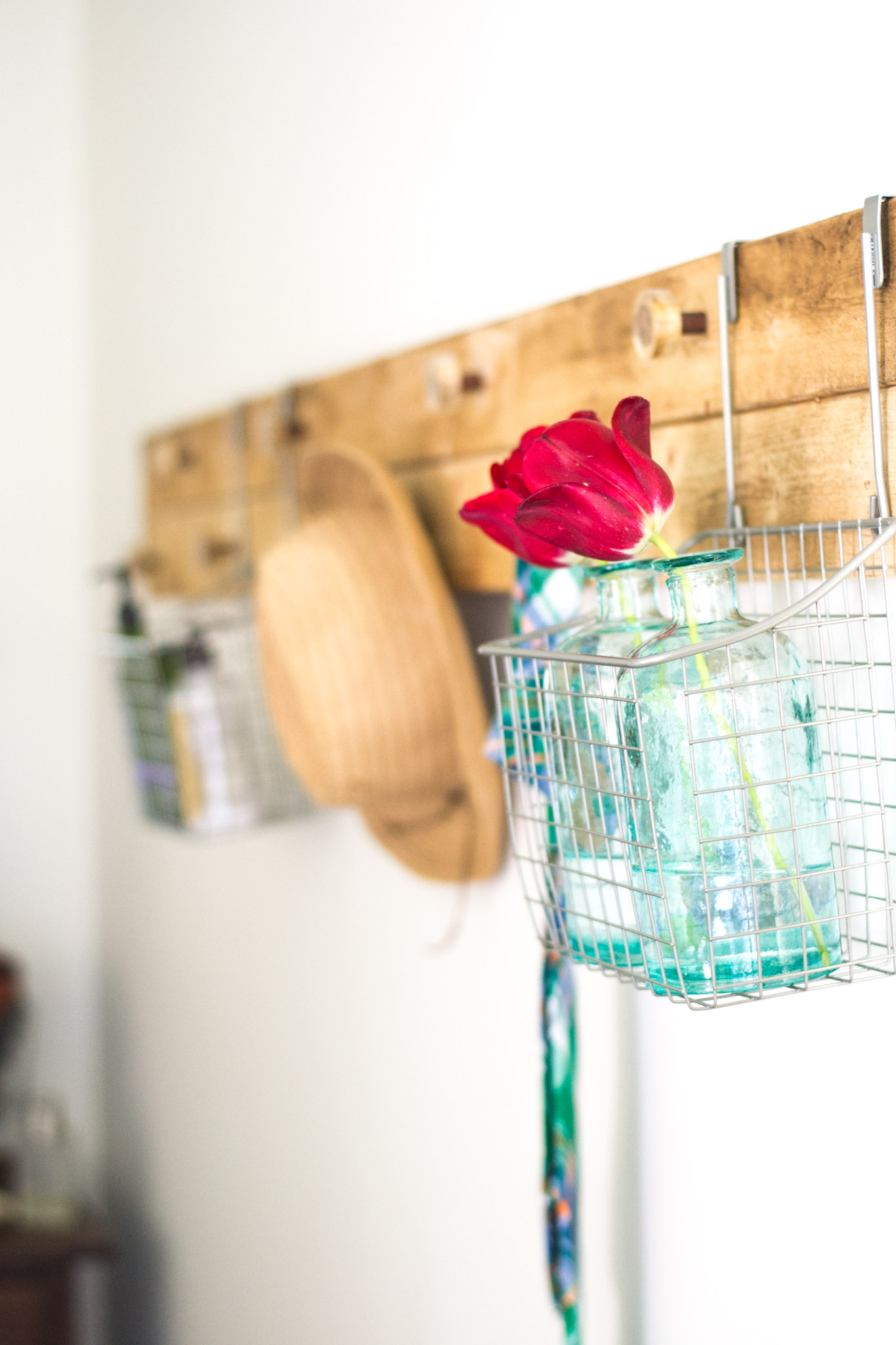 We use the baskets to hold miscellaneous items that would otherwise clutter our dressers, or to hang pretty flowers. And that's the reason I wanted the rack to sit off the wall, so I could hang baskets!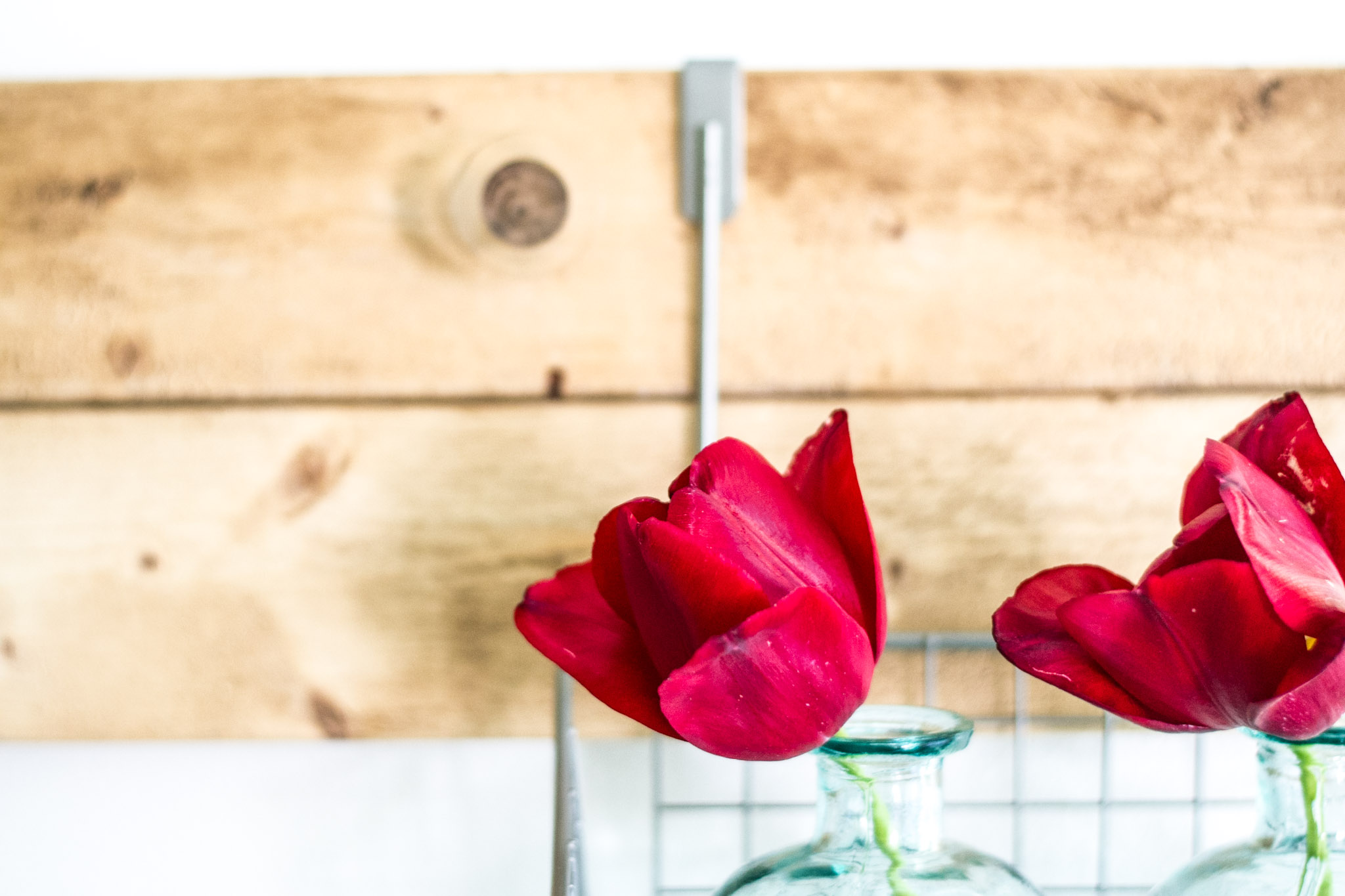 And the knobs are used as a place to hang our clothes instead of throwing them on the floor!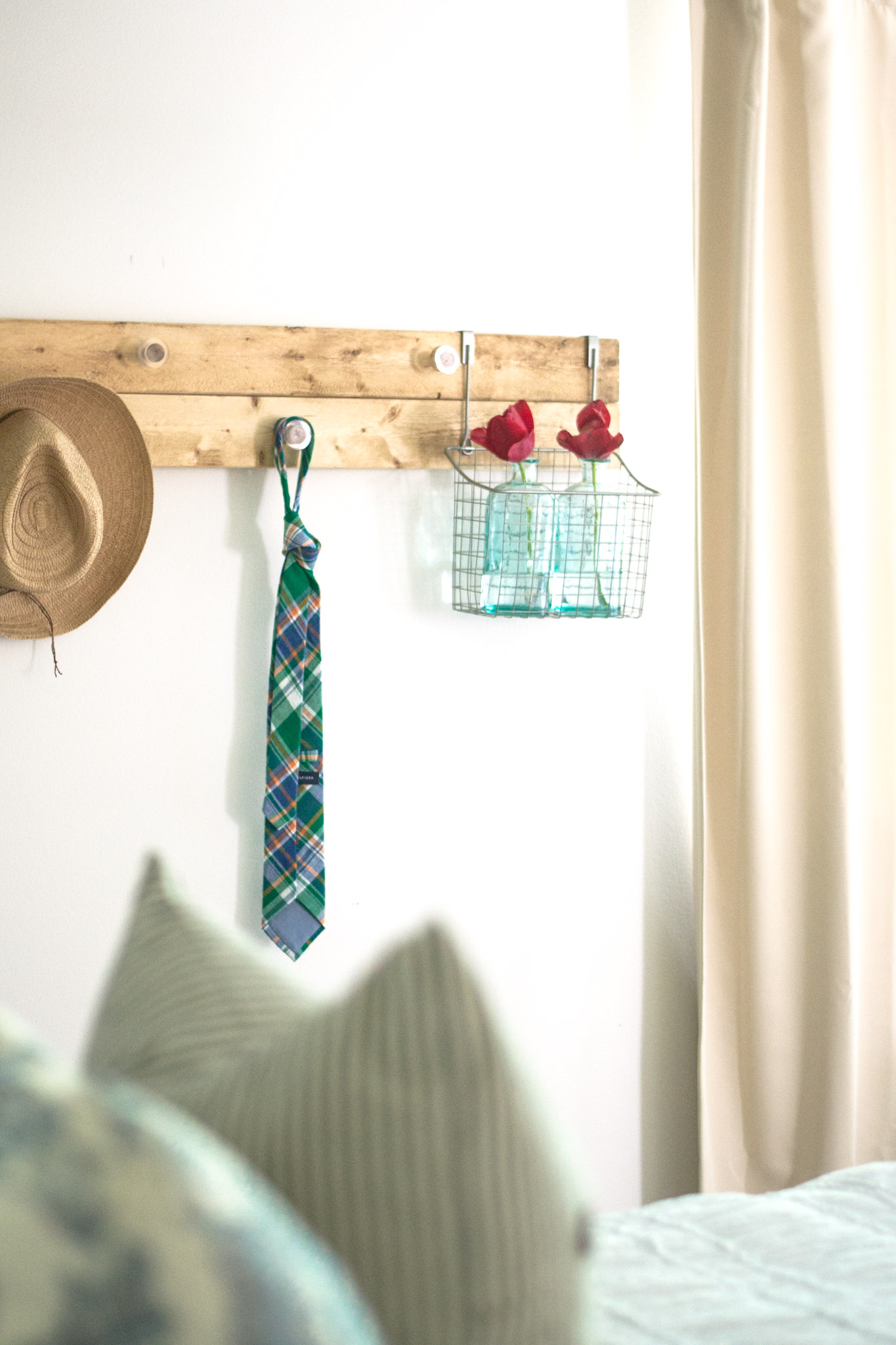 Our room has stayed SO much cleaner now that we have this. But now I need something for my side!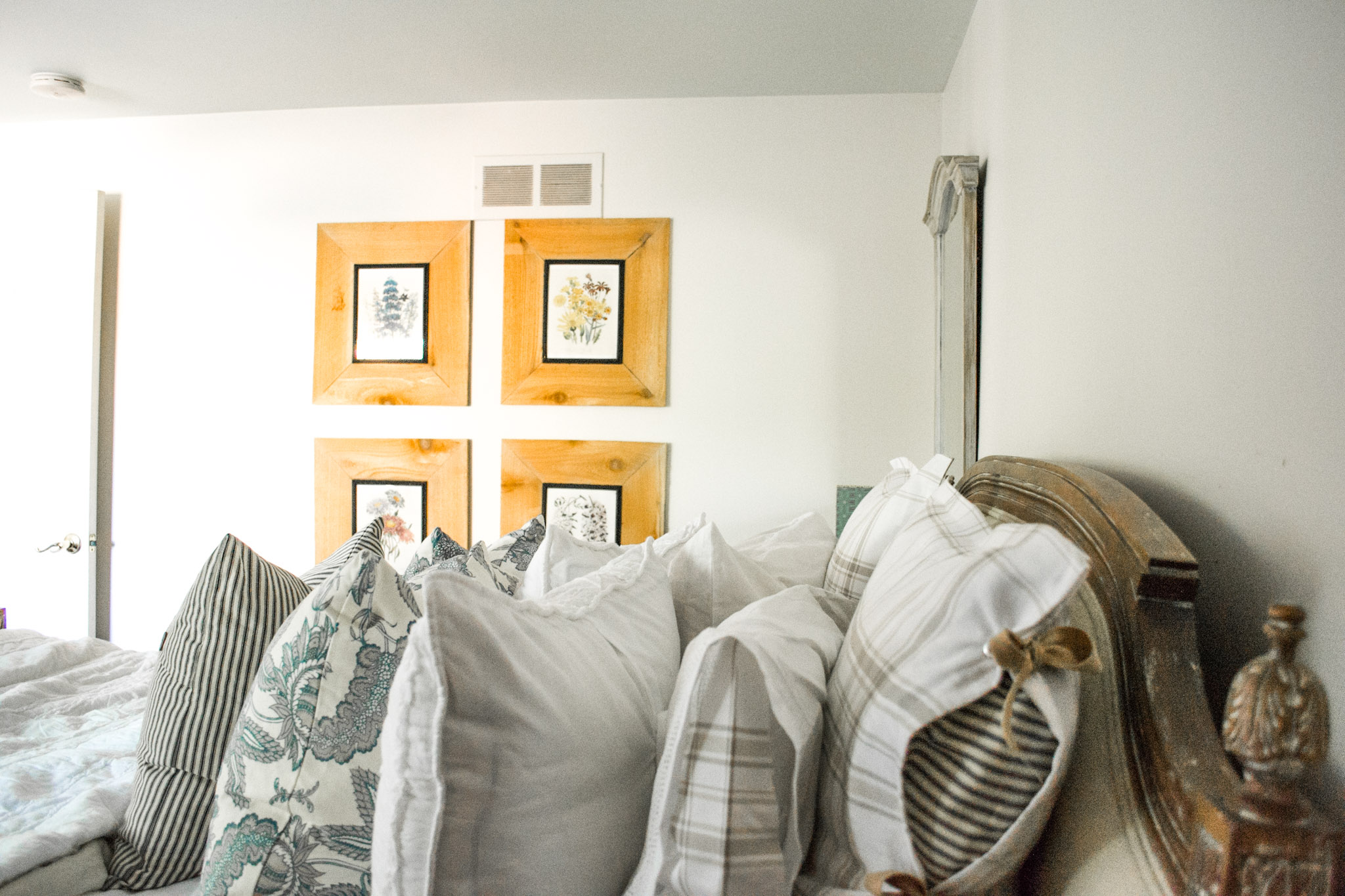 Want to find products similar to the ones in my room? Check these ones out!
Click on the images to be taken to the products (affiliate links).
Don't forget to check out  my other farmhouse master bedroom posts!
My Farmhouse bedroom makeover plan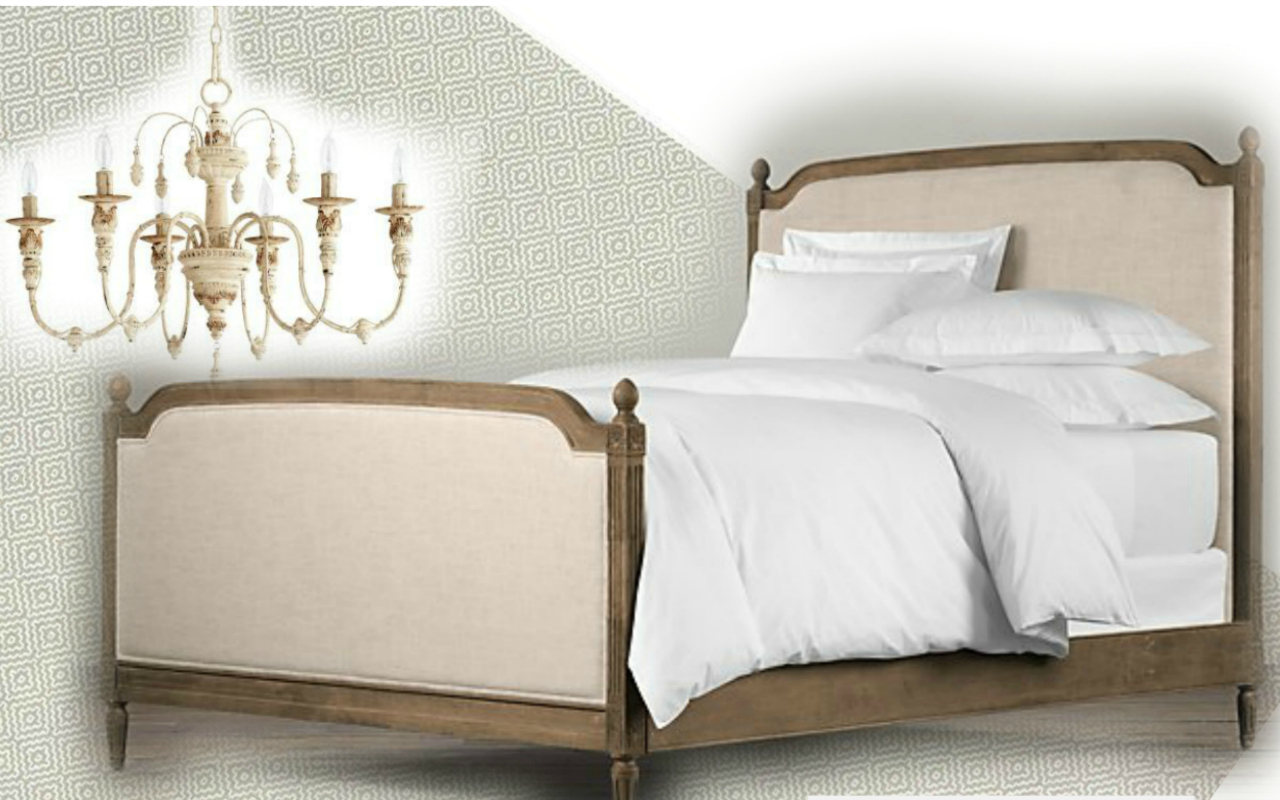 My inexpensive Farmhouse Bedroom Decor finds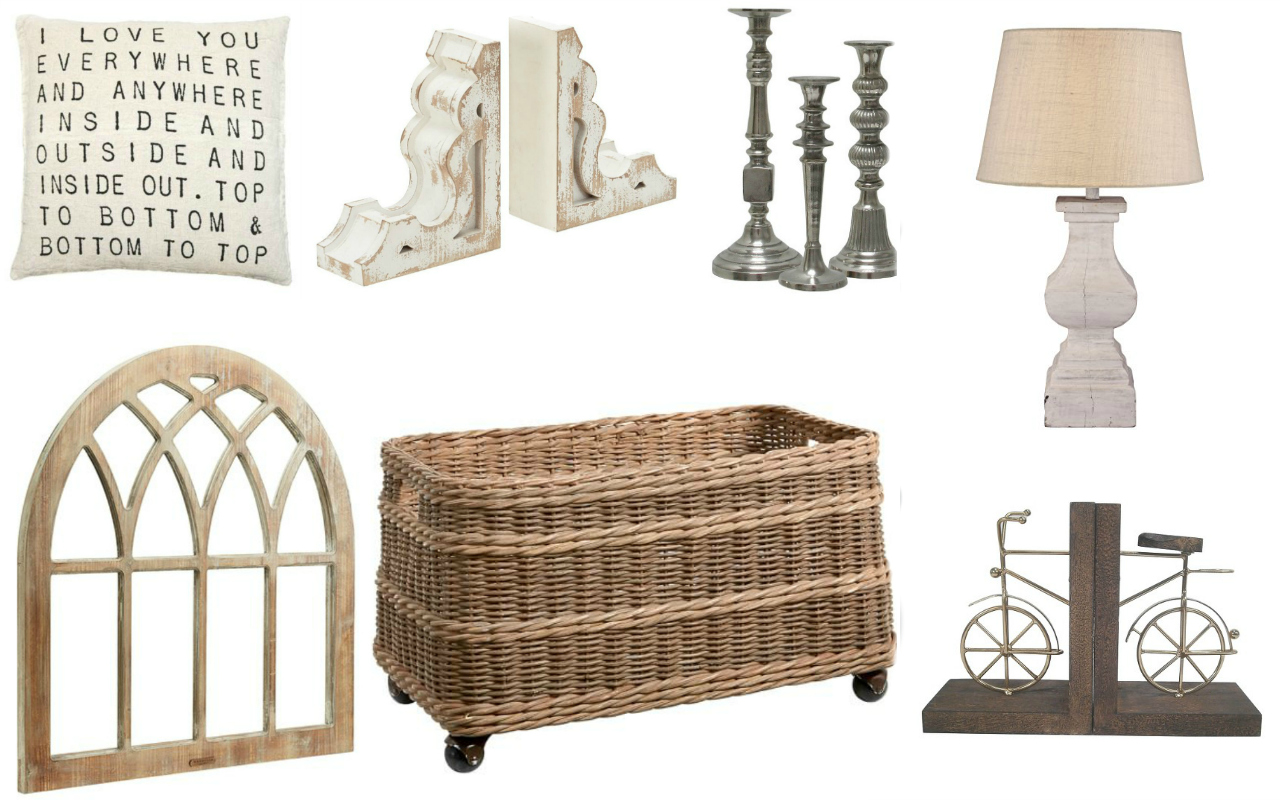 How I painted my thrifted upholstered headboard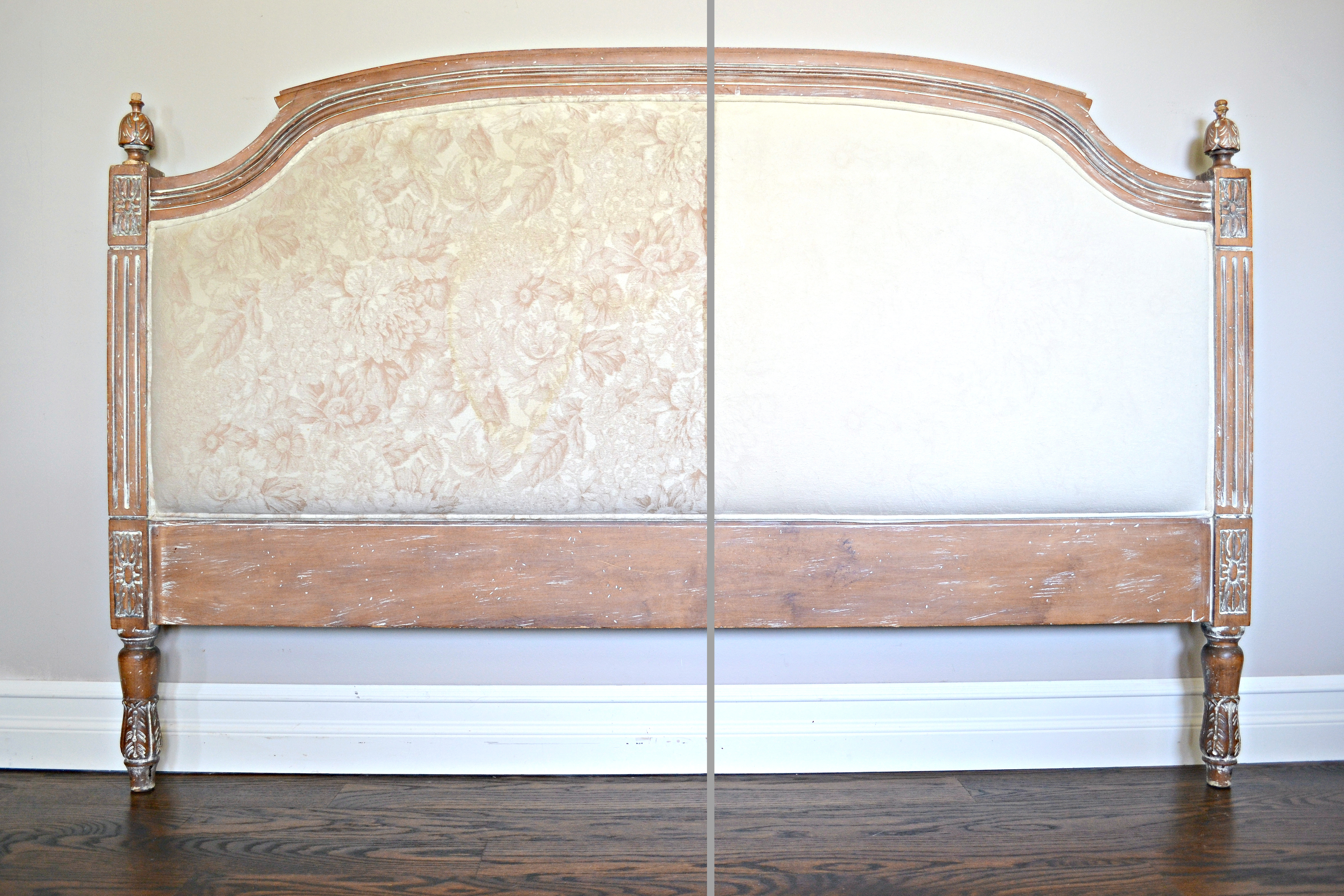 How I made no sew Euro Shams for under $10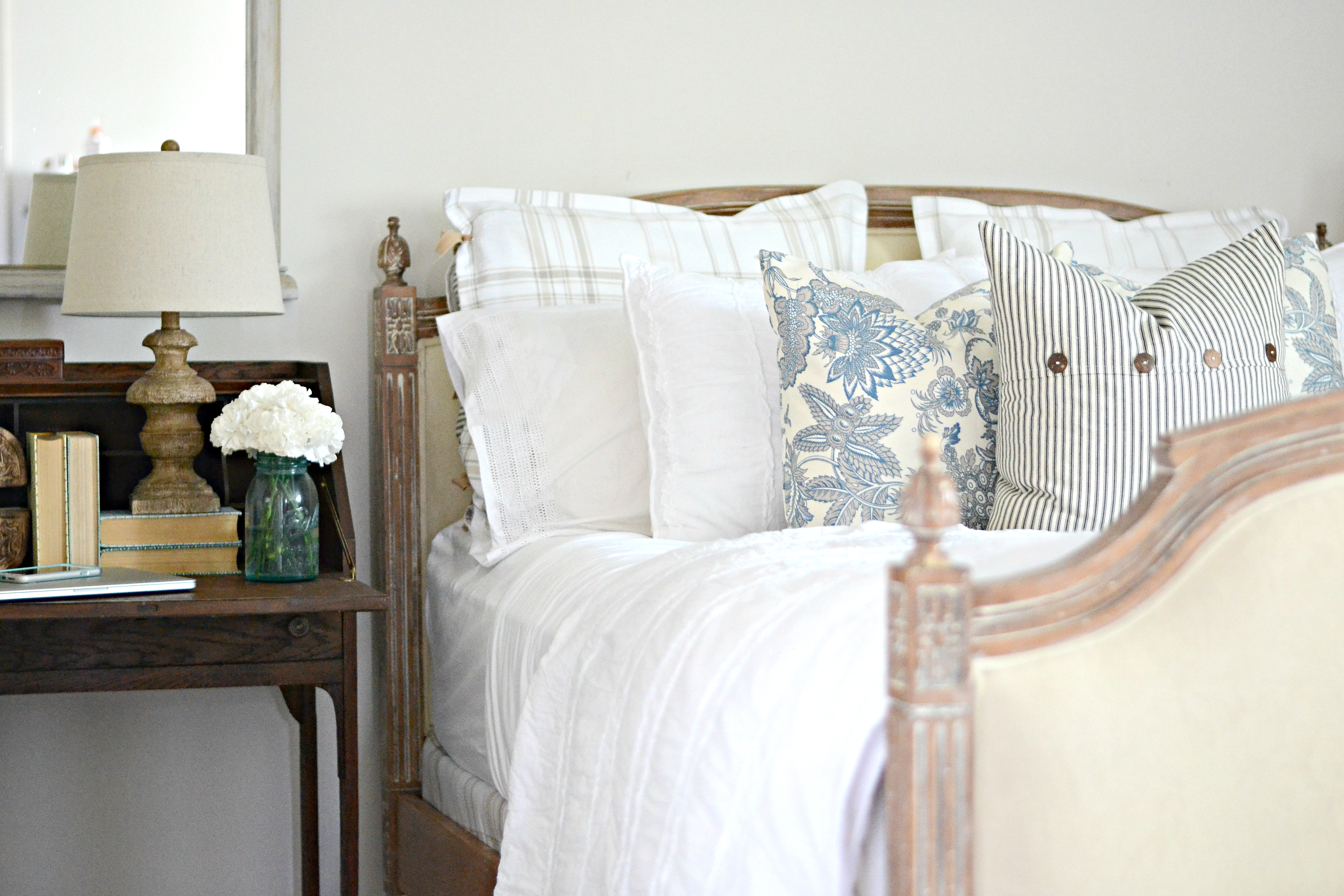 How I made giant farmhouse frames for $4