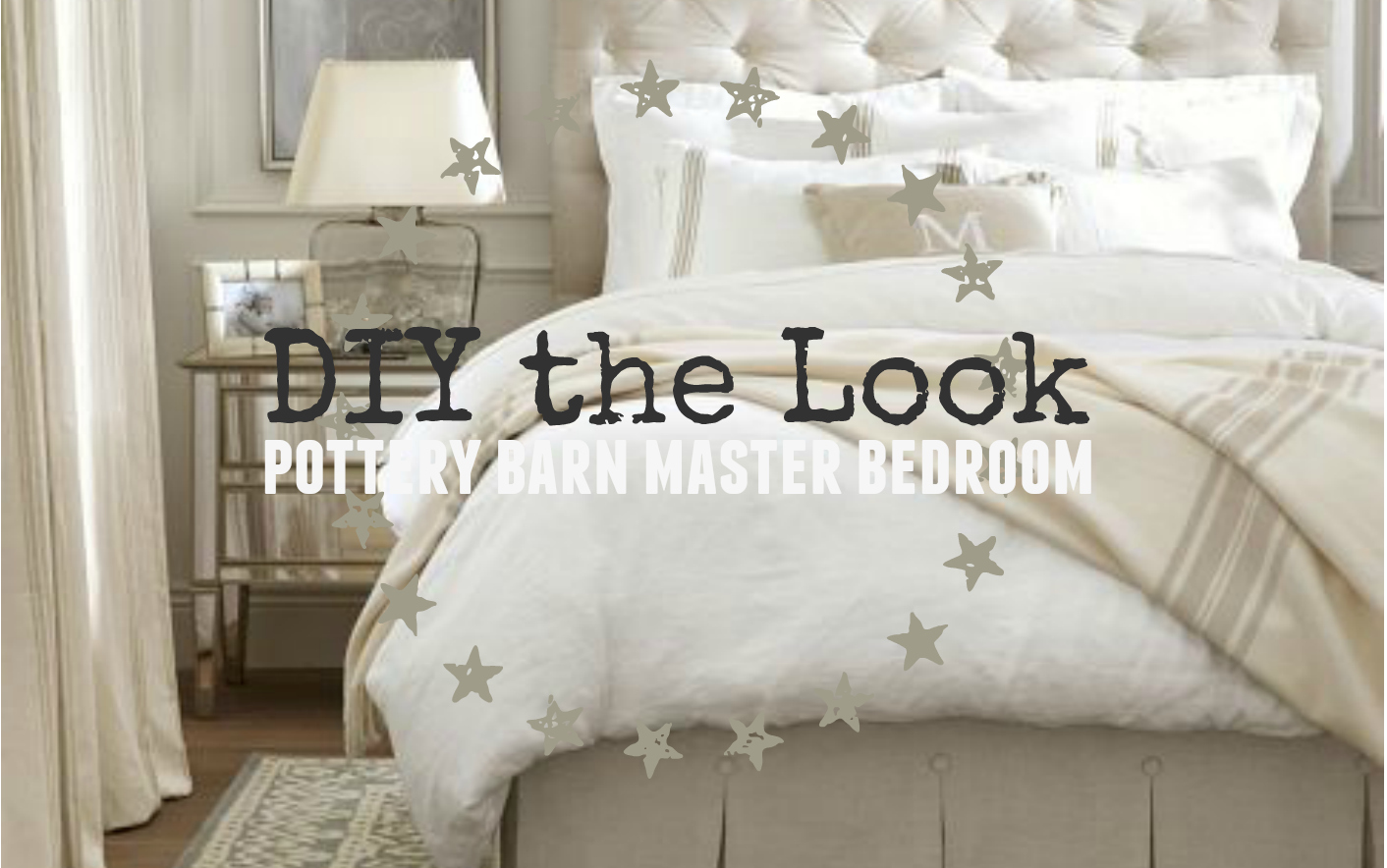 I want to share a little secret with you. Occasionally I'll get asked how I come up with my design ideas, or how I have such a good eye for design. Friends and family come to my home and insist that they can never be as good at decorating their house as I am.
I'm gonna tell you the same thing I tell them. I spend a lot of time looking for things I like. I seek it out. I browse Pinterest and Houzz, I stop at perfectly designed stores like pottery barn and restoration hardware, I even take note of displays at other shops.
Then, I duplicate it.
So, this is the series is for you, my friend. You, the one who thinks they just can't figure it out. You who sees something they like, but just can't make it happen in your space.
In this series, I'm going to take an inspiring room and break it down for you. I'll find the tutorials. I'll find the colors. I'll even find the products to help you duplicate the space. All you have to do is roll up your sleeves and get to work! And maybe thank me later 🙂
For the second post of the series, I chose this gorgeous Pottery Barn master bedroom designed by pottery barn. the neutral palette works well in many different styles, and you can easily swap bedding or accessories for a fresh new look.
(This post contains affiliate links. This means I get commissions for purchases made through links in this post.)
Pottery Barn Master Bedroom DIY the Look
Here are the makes for this Pottery Barn master bedroom. These are the projects you need to DIY to get the look. Below are explanations and links to the tutorials.
The Bed
Headboard Tutorial Here
The Walls
Start with the molding. To duplicate the molding, check out this easy tutorial: DIY Wall Molding Tutorial.
After the molding is finished, add a fresh coat of paint. This color is a creamy white, similar to Alabaster, by Sherwin Williams.
The Flooring
If you do not have wood floors, you can choose from a few different options:
You can DIY real wood floors
Or if you're strapped for time, you can add in click in flooring like this or this
pleated bed skirt | camel stripe sheet set | white duvet cover set | beige curtains | mason jar lamp | mirrored nightstand | gray and white area rug
(affiliate links)
Here are the look-a-like products for this Pottery Barn Master Bedroom. You'll see they aren't exactly the same, but they evoke a similar feeling and style. All of these items are drastically below the prices for the items in the original photo. You may notice that I chose a smaller nightstand and light. This is because, if your home is like mine, you most likely need furniture that will do well in a smaller space. Click on the product links for more information on each item.

Do you like the DIY the Look series? How well did I do in matching the Pottery Barn master bedroom? Are you interested in a particular picture that you may want me to recreate for you? Leave a note on my contact me page! Or leave a comment below!


If you liked this post, pin it for later!