Now that we've been working hard on the inside, and the weather is a bit nicer outside, we started to tackle some things on the exterior of the house too. I've lovingly started referring to this house as "the turd" because of how turd-like it is. But today I'm sharing a bit of how we're making it less turdy, and we're starting with how to hide an air conditioning unit!
I teamed up with Kreg Tool to create this tutorial on how to hide an air conditioning unit. Though I only team up with brands that I know and love, still all opinions are my very own.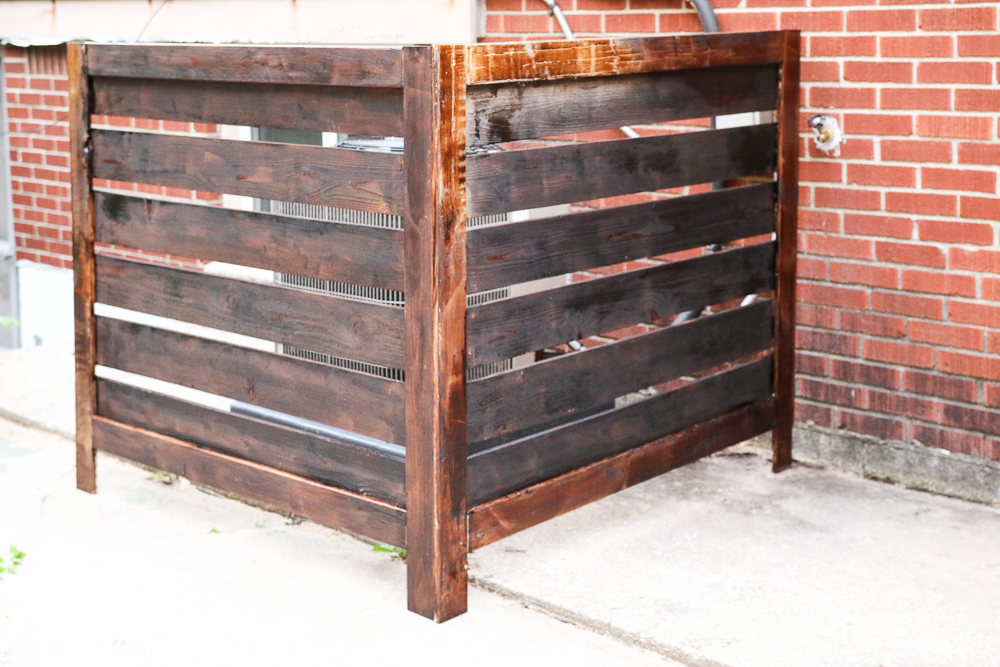 When we bought this house, I almost instantly had second thoughts. It was gross.  I gave a tour of our house in this post. There was nothing pretty about it, nothing had been updated or maintained in decades. And it was going to be a ton of work to bring up to where it needed to be. Most people buy a house because they fall in love with how it is. They envision how their lives will be all the better for living in that house, and what little things they'll do to make this house a home.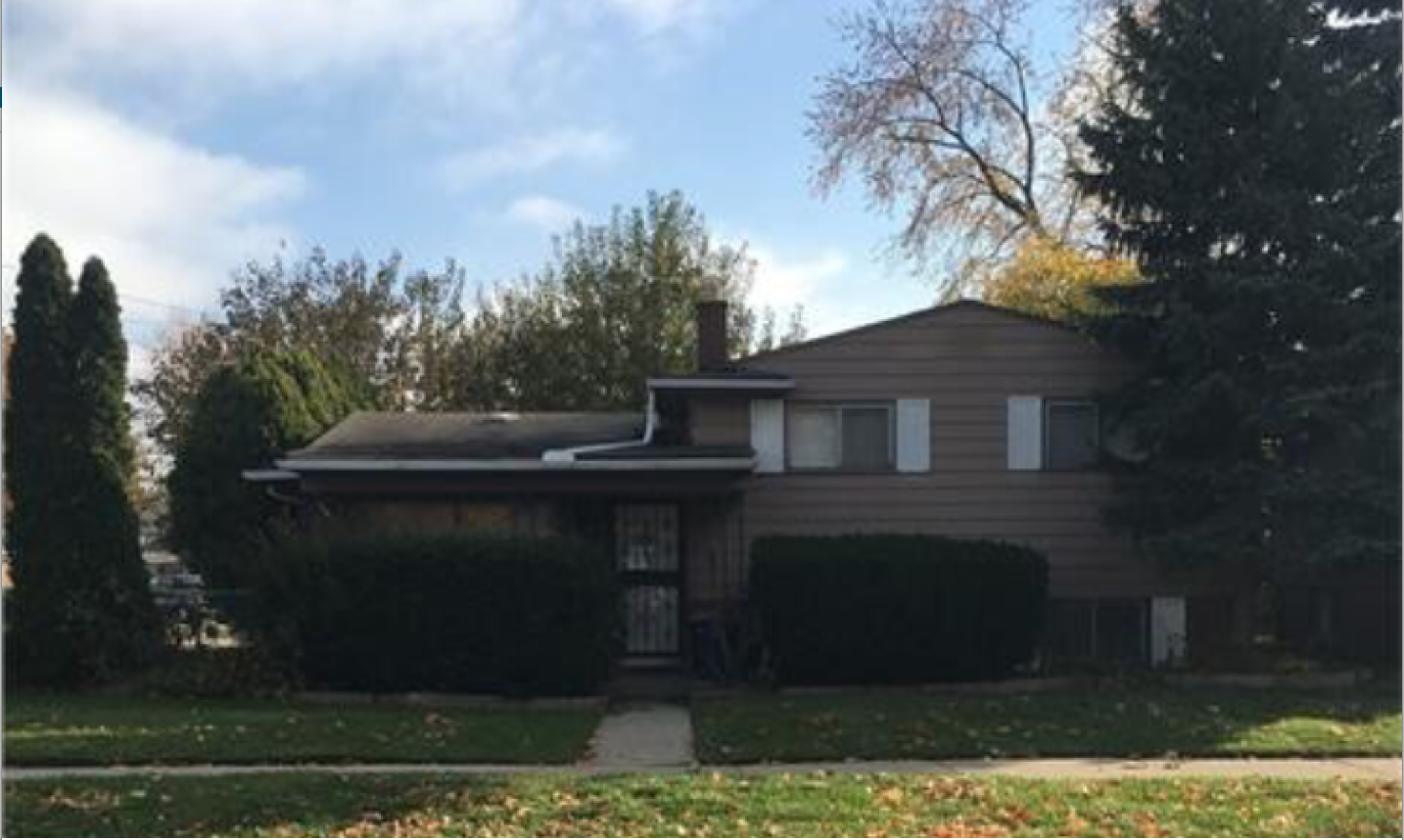 But when you're buying a house for the price tag, much of that inspiration just isn't there. I had to work really hard at being happy about this house. Don't get me wrong, I'm so grateful that we found this place, and the price could not be beat. And I would never have decided to buy it if I didn't think I could do something with it either. But, there are some days when all I want to do is be inspired by pretty things, and this is what I see. It's a mess.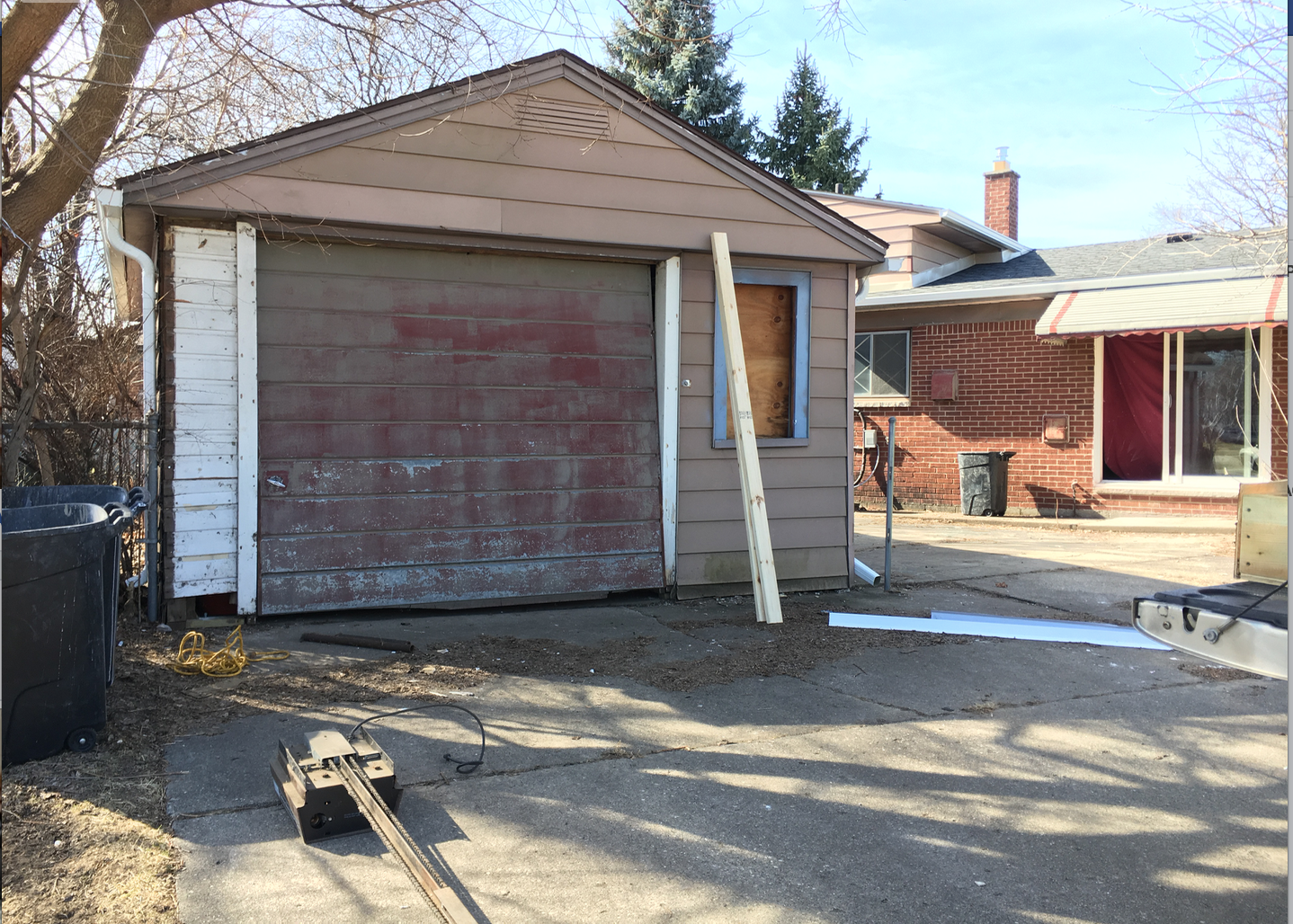 We have spent a lot of time, money, and energy already in whipping this house back into shape. We got a new roof, new gutters, replaced the doorwall and front door. The entire garage was lifted and put it back on it's foundation, we installed a new garage door, and replaced broken windows and missing siding. The more we do the better I feel about the exterior. But I cannot wait until the day we get to paint the siding and take out all of the cement in the backyard.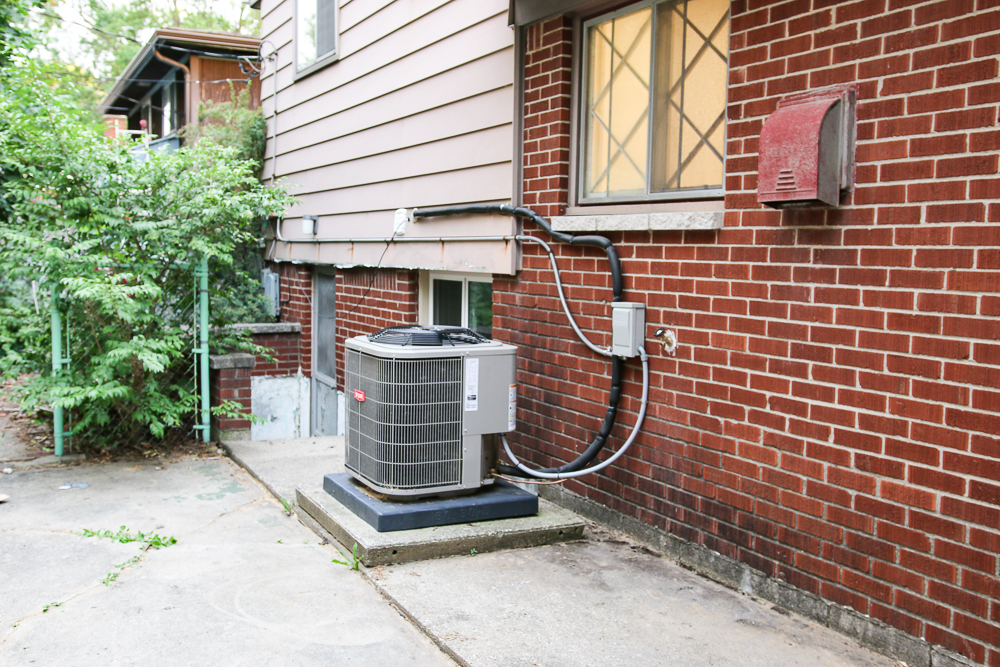 Our backyard is a bit on the small side. Out of everything we miss about our old house, the nice sized backyard is on the top of my list. Right now, basically the entire backyard is covered in cement. What little space we actually have for a yard is being bombarded by our air conditioning unit. Ugh, and don't get me started about all these cords and pipes and who knows what running along the side of the house!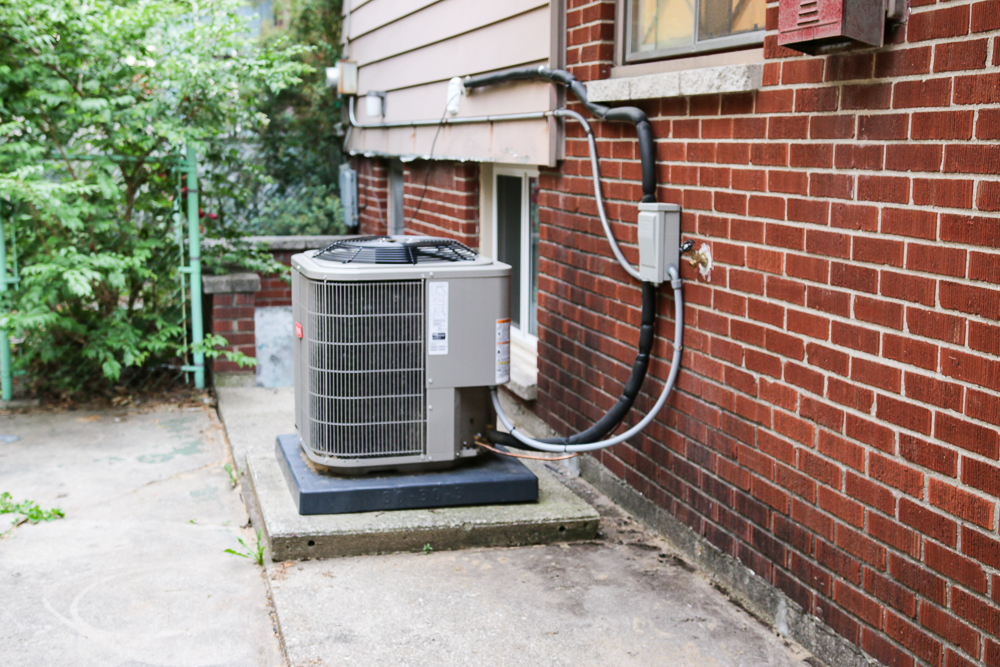 When we had the new ac unit installed, I asked the guy to move it to the side of the house. But he insisted it wouldn't be a good idea. So here we are stuck with this gigantic eye sore in the middle of an ugly backyard. We are tearing out all this cement very soon and make the best of this tiny yard. But in the mean time, we needed to find a solution on how to hide an air conditioning unit without restricting its airflow or performance. And this is what we came up with: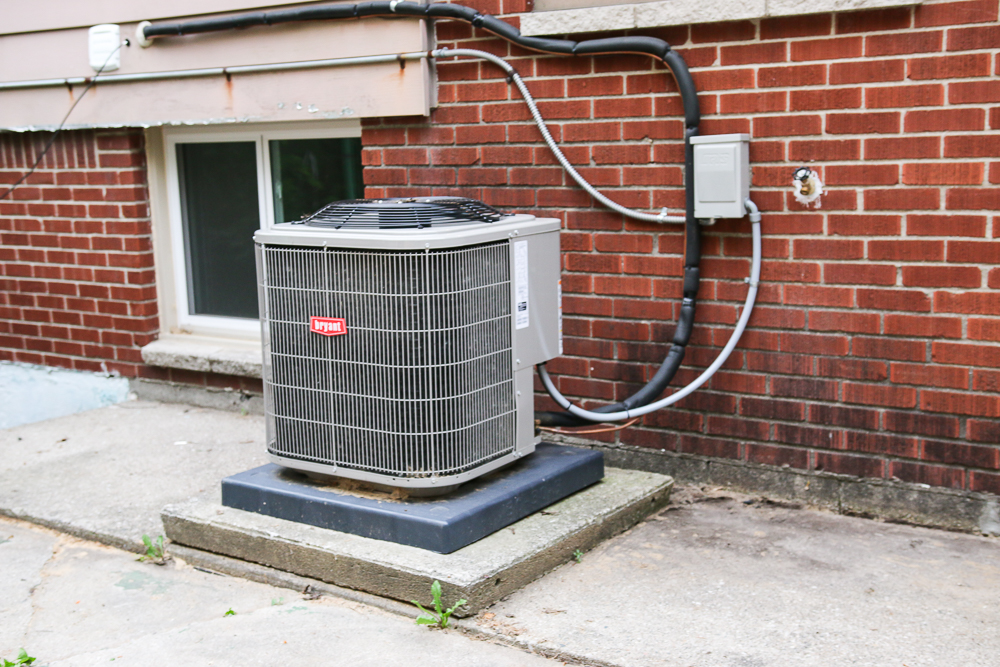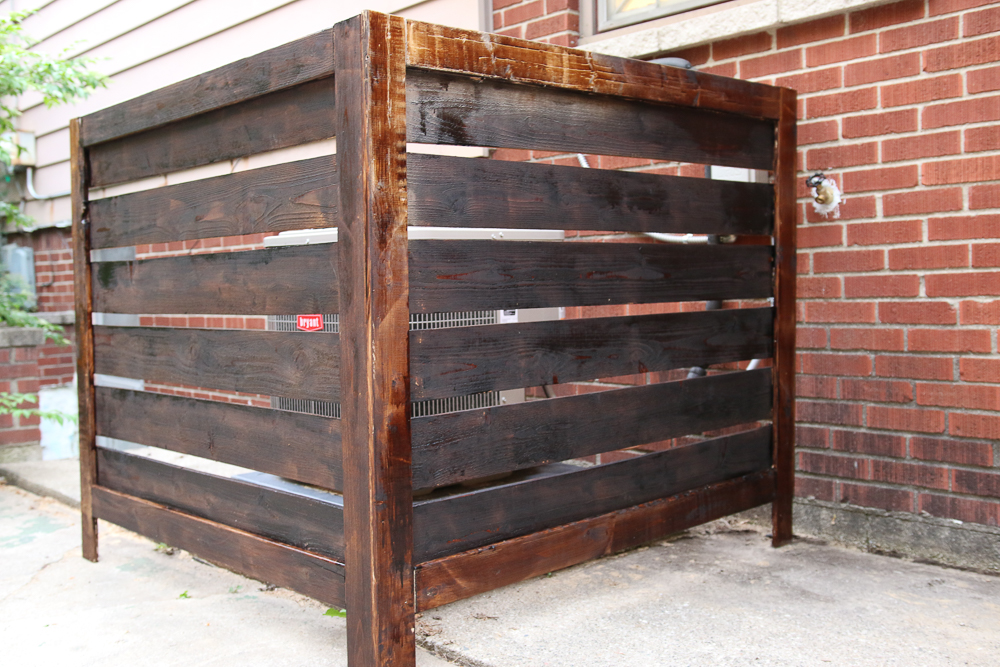 How to Hide an Air Conditioning Unit
This project only took us a couple hours to finish. But it really makes a huge difference on the curb appeal of our house! And since everyone can see into our back yard (if that's what we're calling it still), it's nice to know that the neighbors have a bit better view than they used to.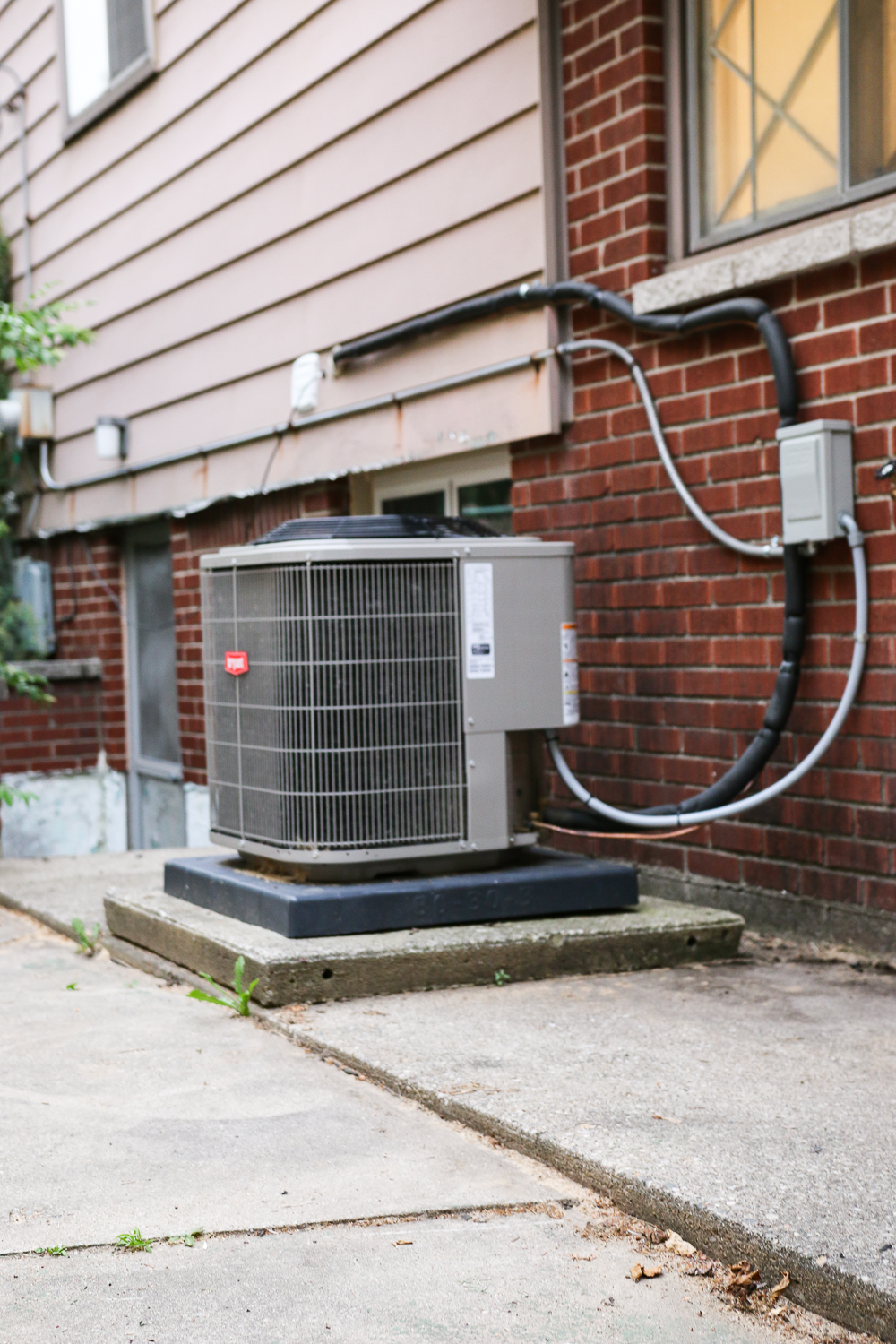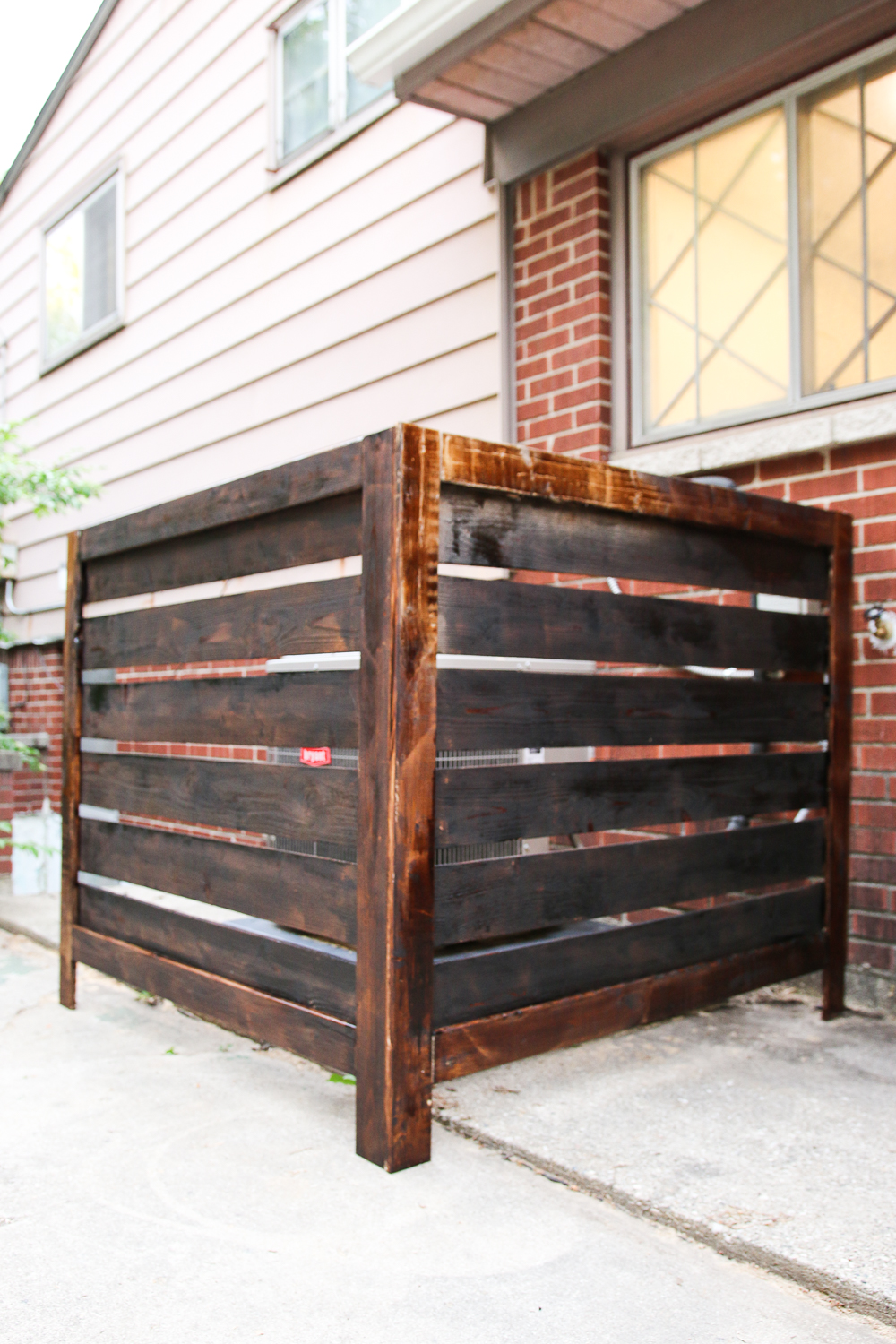 I'm sharing the plans on how to hide an air conditioning unit over at buildsomething.com. It's Kreg's DIY project plan site. They have a ton of amazing projects in all different categories and difficulty levels. Be sure to check it out!