Fire pits are a fun addition to any backyard and are easier than you'd think to make. Check out these ten easy fire pit ideas anyone can make (and most of them are budget friendly too)!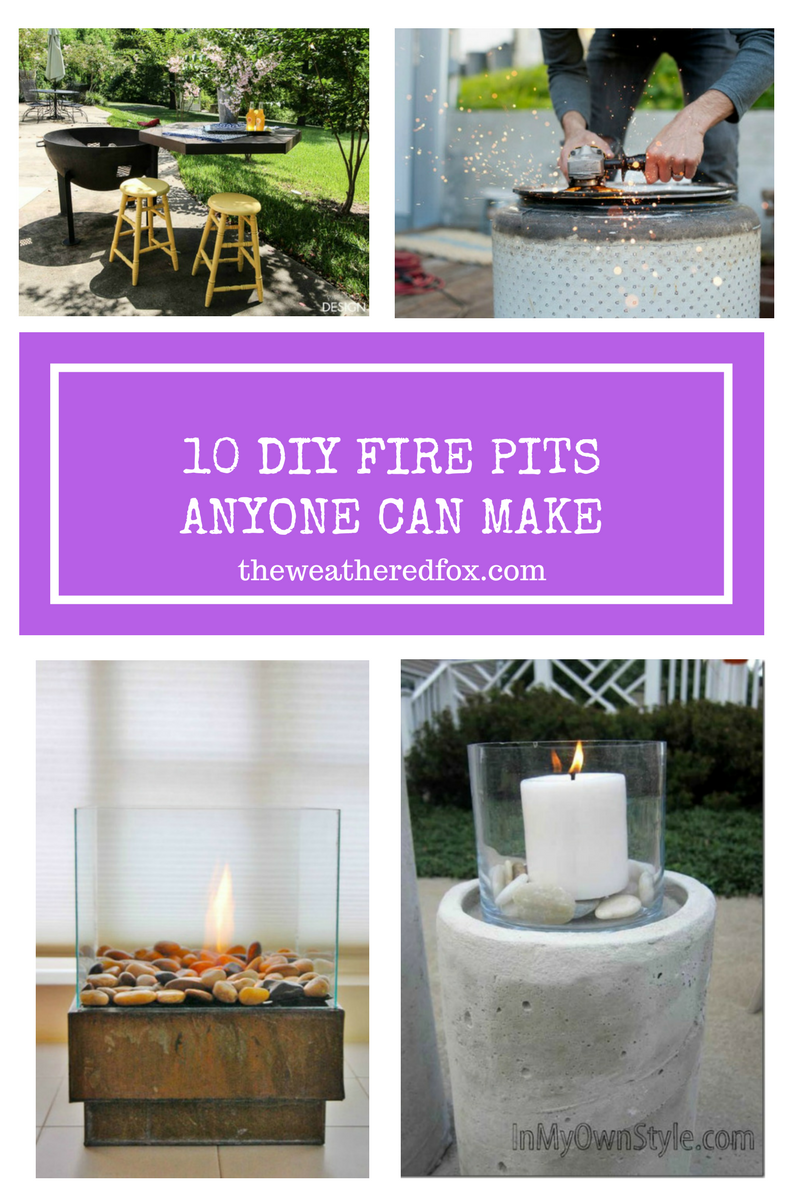 Hey Weathered Fox readers! It's Sydney from Mahle's Market and I'm so excited to be here with you today sharing some super fun and easy to make fire pits! I don't know about you but I feel like there is nothing more inviting than a fire pit, some graham crackers, marshmallows and chocolate. I have so many fond memories of sitting around a camp fire, roasting marshmallows and spending time with friends and family. Now you can make these memories at home with your own fire pit. No matter your skill set or budget there is definitely something in this list that will work perfect for you and your family.
DIY Fire Pit Ideas Anyone Can Make
(This post contains affiliate links. This means I get commissions for purchases made through links in this post.)
If you're short on time but want a fire pit for your next get together check out how to build this Backyard Fire Pit in less than 30 minutes.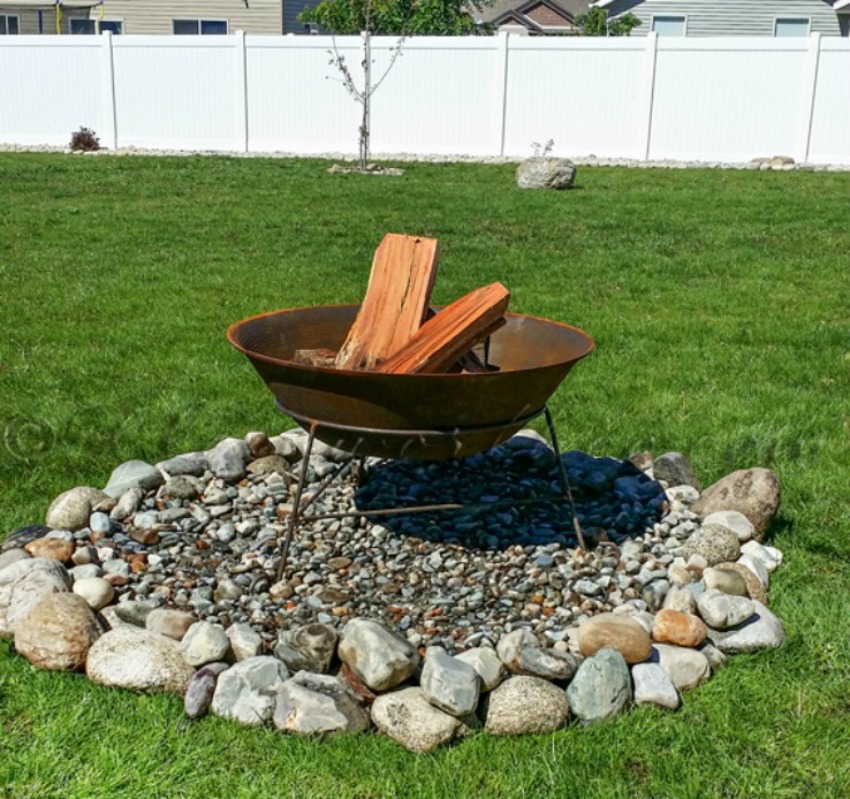 Do you have an old washing machine that doesn't work? Don't throw it away just yet. Take out the drum and make a super cool backyard fire pit. Get the full tutorial here.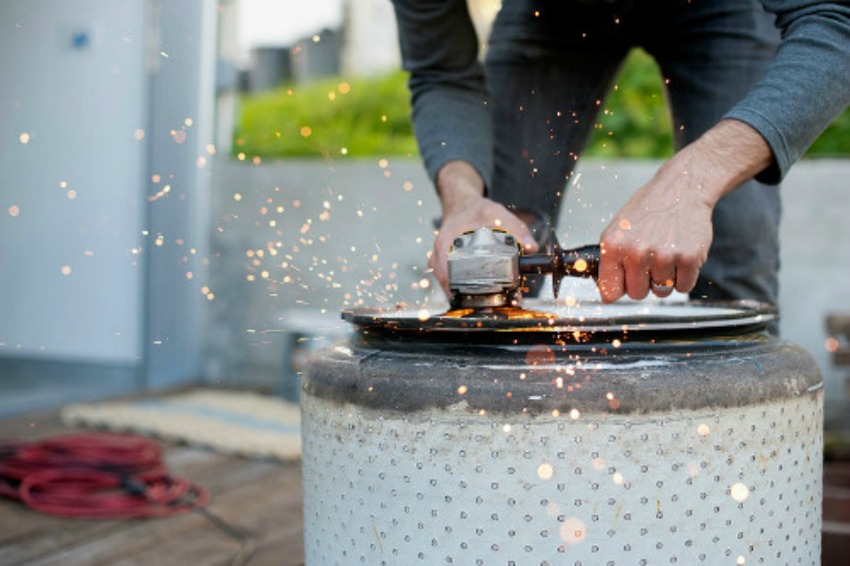 Don't have room for a patio table and a fire pit? Why have one when you can have both! Check out this tutorial for a tabletop AND fire pit cover.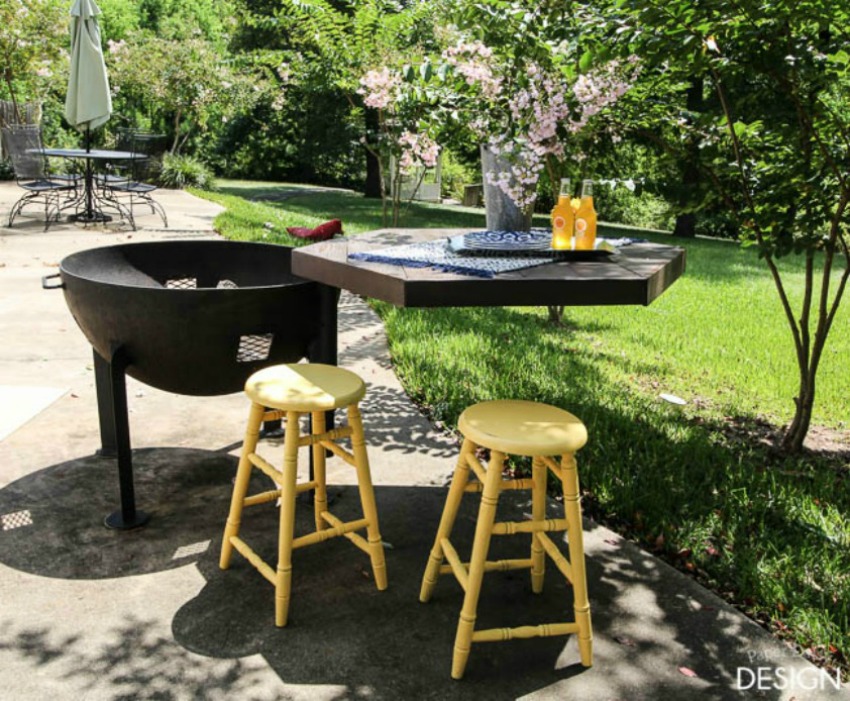 Restoration Hardware is one of my favorite stores to shop for my home and I love these Concrete Fire Columns inspired from RH.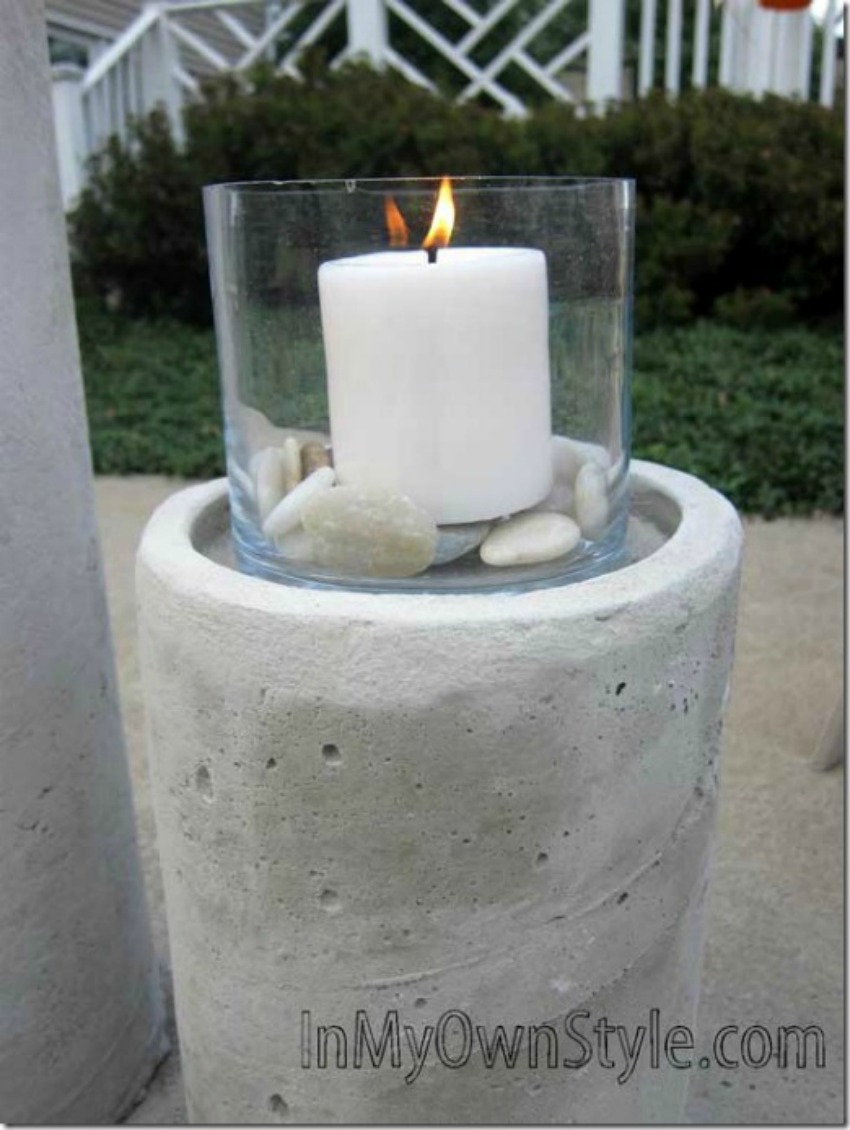 Live close to a home improvement store and have an hour to kill?! Make your own fire pit with this tutorial.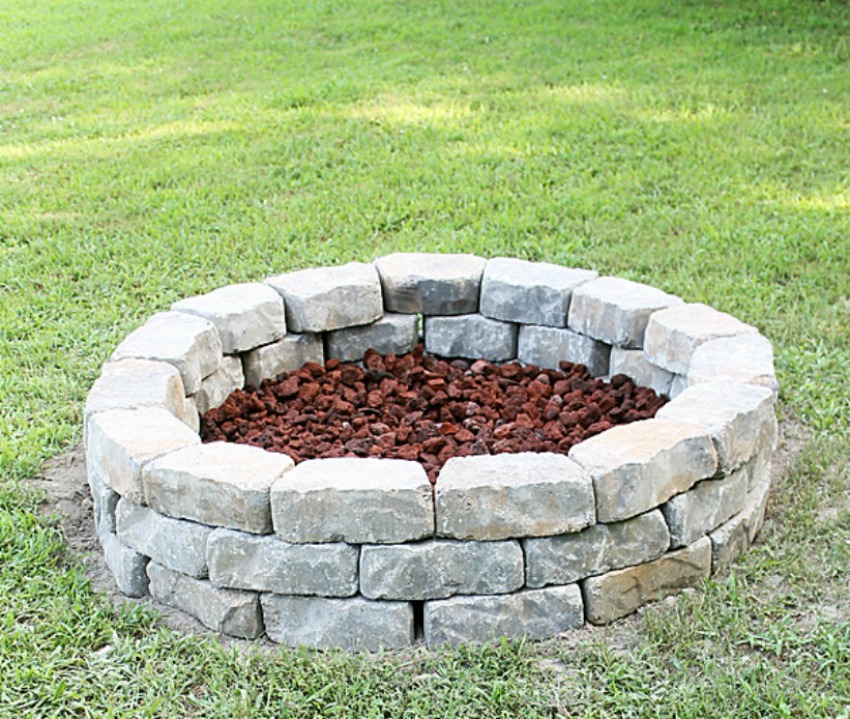 Want to build a fire pit that is more modern? This Glass Table Top Fir Pit is perfect!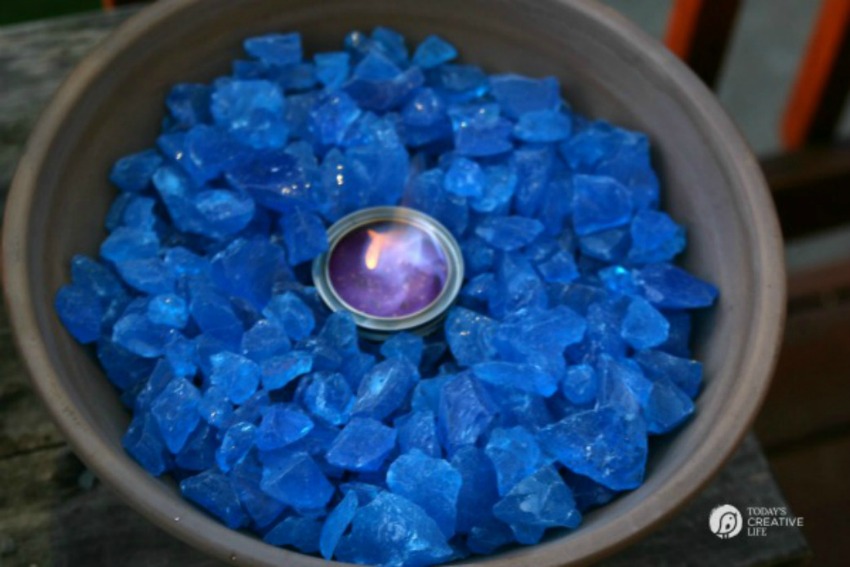 Only have $5 to spend on your fire pit? No worries; this Terra Cotta Pot Fire Pit is super easy to make and costs just $5!
If you've got no money to build a fire pit have no fear! Use stones from around the yard and build one for FREE! Check out this tutorial to learn how.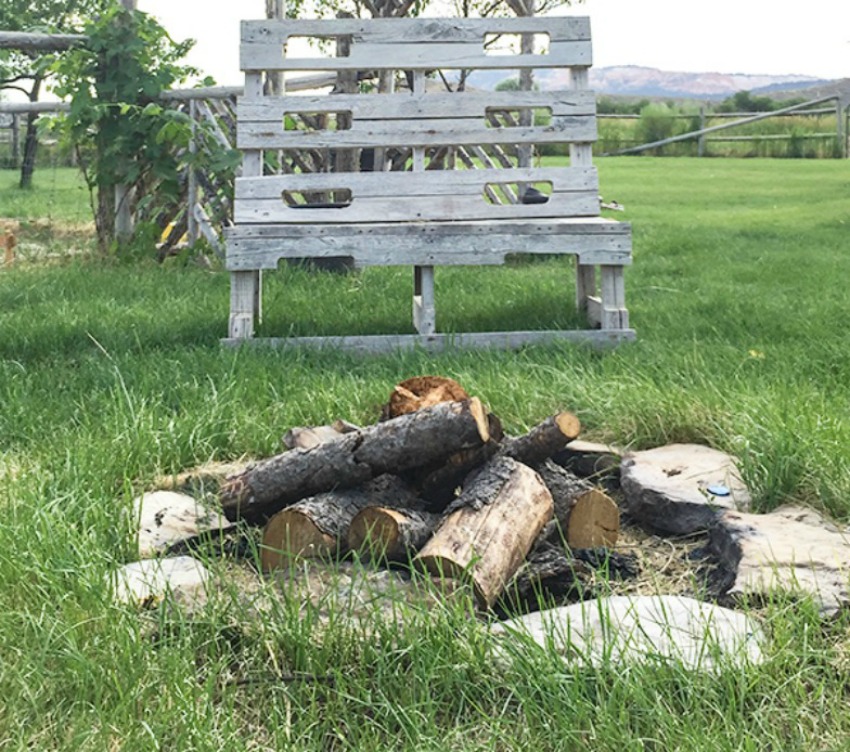 Have a little more money to spend and want to make the perfect outdoor fireplace? Check out how to build this fire pit for less than $100.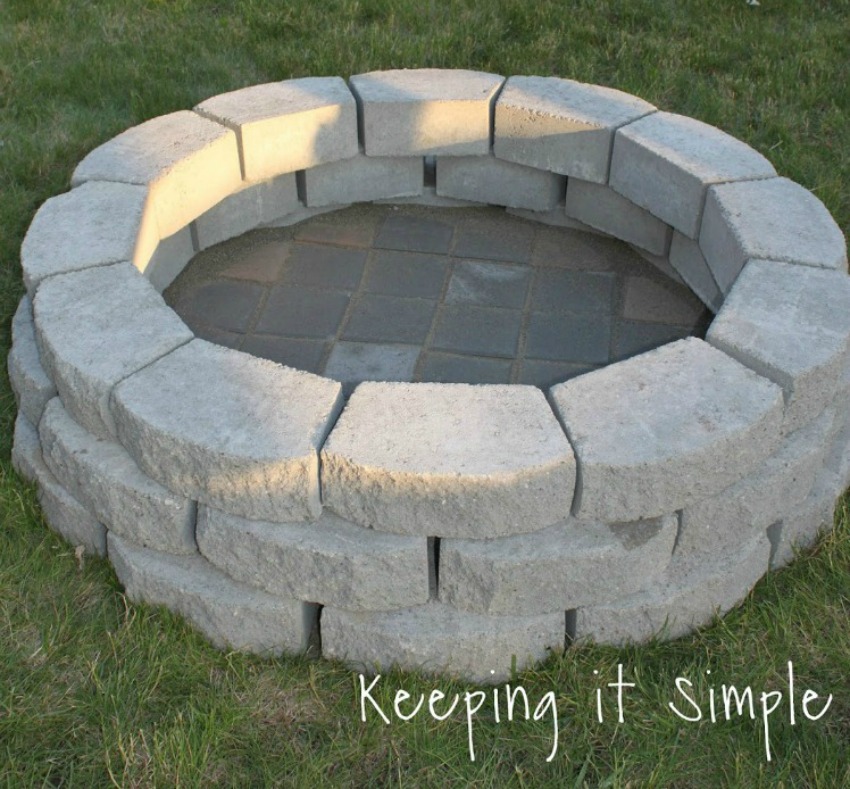 Want a fire pit for you and no one else?! I love the look of this little table top fire. Check out how to build this sleek beauty here.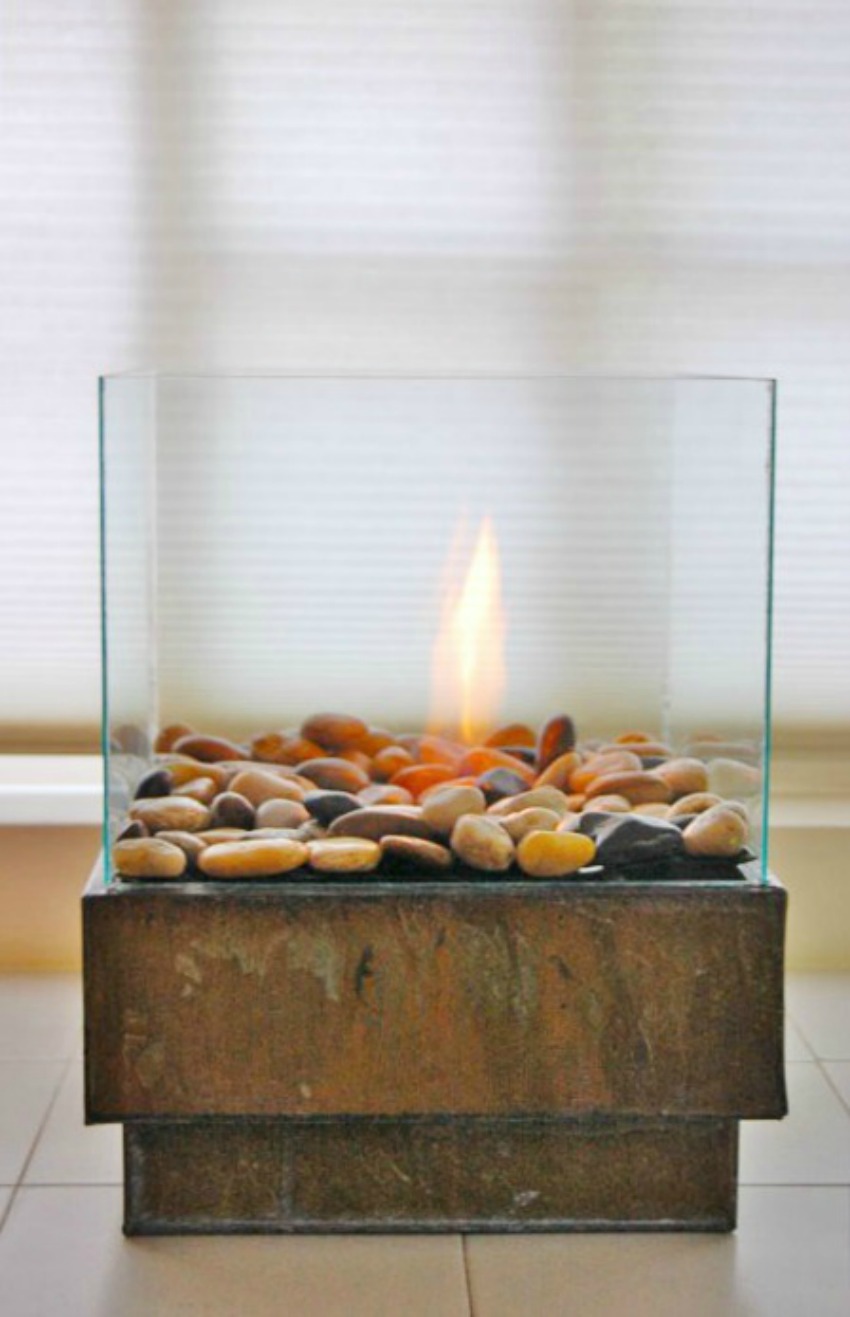 Whether you are wanting to enjoy a fire pit with 10 people or just yourself there is a DIY here for everyone! But you may be in a pinch, and just want t buy something premade. That's totally fine, I won't judge you! Want to go the easy route and just buy one?! Here are a few of my favorites:
Click on the images to be taken to the products (affiliate links).